Reimagining 'Rachel' for a modern audience
Well-known anti-lynching play exposed horrors of racism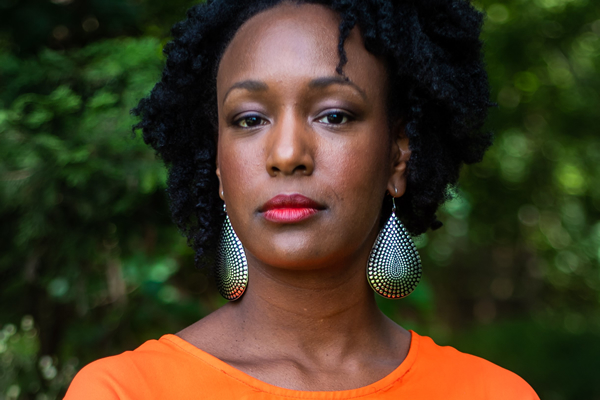 'Rachel'
In person and streaming Sept. 10-26
Rapid Lemon Productions
Motor House
120 W. North Ave., Baltimore
$24
Rapidlemon.com
In 1916, brilliant, biracial, lesbian writer Angelina Weld Grimké was asked by the NAACP to respond to G.W. Griffith's film "Birth of a Nation." Both innovative and popular, the seminal silent work was technically groundbreaking but also blatantly racist in its celebration of Black stereotypes and white supremacism. Grimké, an established writer from a prominent family, accepted the challenge. The result was her play "Rachel."
First produced in 1920 in D.C., "Rachel," broadly classified as an "anti-lynching" play, centers on a young woman who learns the horrors of racism in a personal and immediate way. Set in realism, the drama deals with motherhood and children and how racism and bigotry impact children. The work is Grimké's appeal for compassion for Black families.
A century later, Rapid Lemon Productions, a Baltimore-based company focused on new works, has commissioned playwright Aladrian C. Wetzel to write an adaptation of Grimké's play, and after pandemic-induced delays, Wetzel's "Rachel" is poised to make its world in-person (and streaming) premiere at Rapid Lemon's home Motor House, a nonprofit arts hub in Baltimore, on Sept. 10.
"I keep Grimké's original themes in my adaptation," says Wetzel, 39, during a recent phone call. "Sadly, the work remains all too relevant. Black people, I'm Black, we understand racism. I remember having race conversations with my parents when I was just five or six. I knew people were going to have different expectations of me – or not – because of the color of my skin. For me, it's very important to get the story out there."
Set in Baltimore, the new "Rachel" is purposefully close to the source yet peppered with contemporary local buzz words. The first act takes place in 2012 when Black Lives Matter was on the cusp of becoming a larger part of the American ethos, and the second act is five years later in 2017. The interim is a reckoning in terms of BLM, the killing of unarmed Black people, Freddie Gray in Baltimore, moving from Obama to the Trump administration and the rhetoric behind that.
Grimké is described as a lesbian by most historians. She expresses romantic love for other women in poetry and she's known to have at least once told her father about her feelings concerning women. Reportedly he wasn't too keen on the idea.
Wetzel is straight but she imagines that "in addition to being a woman of color, independent, a political activist, because Grimké fell on the queer spectrum, it sometimes had to have made it difficult for her to live in that space in the early 20th century."
When Rapid Lemon's managing director Max Garner brought "Rachel" to Wetzel to consider for adaptation, she was quickly convinced. "I identified with her hesitancy," she says. "Mostly my plays are about race and issues surrounding fertility. In 'Rachel,' Grimké writes about a Black woman who questions the idea of bringing a Black child into the world, she's concerned with them being killed, hurt, or called names because of their skin color.
"I've been trying to have kids for the last couple of years. I write from the place of being a Black woman going through infertility. A lot of those feelings expressed in Grimké's work came to the fore for me during last year's summer of unrest."
Before writing plays, Wetzel acted, stage managed, and directed. Eager to do more, she became part of a playwriting fellowship, and with the support of a dramaturg and director, wrote her first original full-length play over nine months followed by a staged reading in 2018.
Wetzel, who lives north of Baltimore in Belair, Md., admires how Rapid Lemon champions original works and local artists. "It's a risk that not a lot of companies are willing to take," she says. Her first connection with the company was having a piece produced in its 10-minute play festival, "Variations." Then she was commissioned to write "Thank You, Dad," a three act about cult leader Jim Jones whose messianic madness inspired the phrase "don't drink the Kool-Aid." Technically it wasn't Kool-Aid, but that's for another interview, she says.
Wetzel is also executive director of Two Strikes Theatre Cooperative, a Baltimore company whose mission is to give a voice to Black women and nonbinary folks. Oh, and there's a day job: She's a longtime project manager within the Army. (Wetzel holds a bachelor's in mechanical engineering and a master's in management.)
Looking forward, she sees more writing, producing, and possibly screenwriting. Most importantly, she wants to continue sharing meaningful stories.
Local theater scene prepares for a season to remember
'Evita,' a Garland tribute, 'Night of the Living Dead' among highlights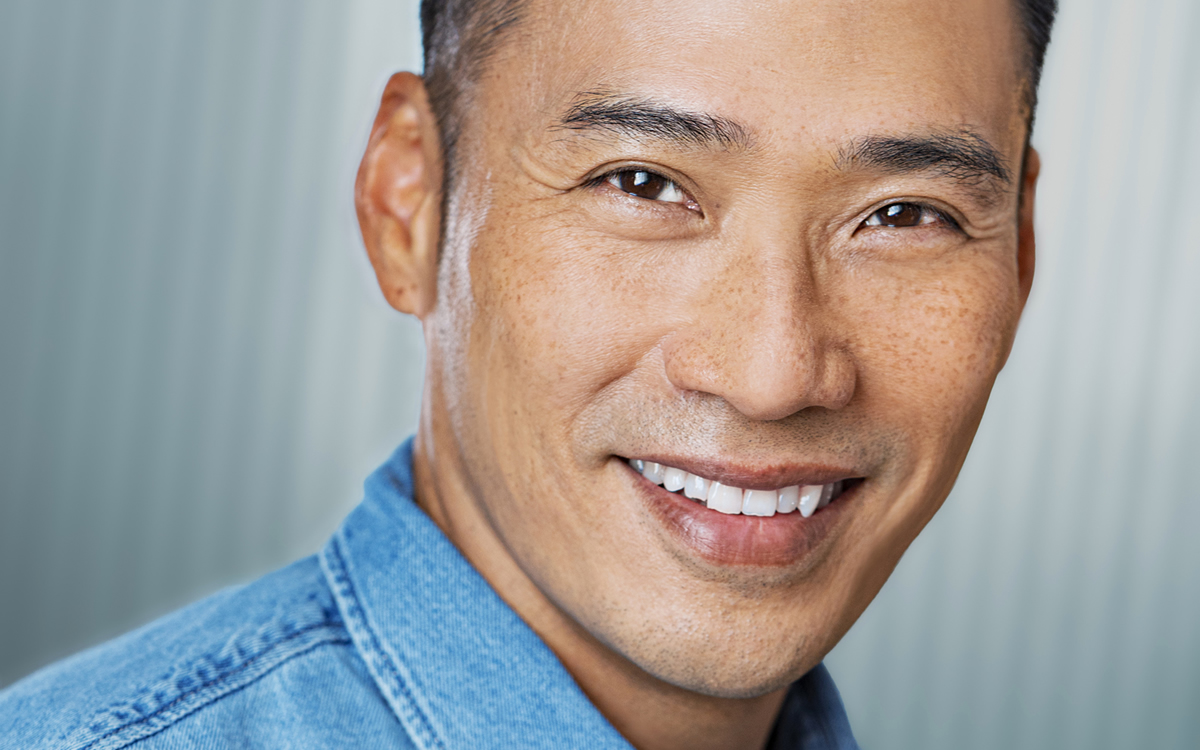 Mosaic Theater Company has already stepped into the fall season with Psalmayene 24's "Monumental Travesties" (through Oct. 1), a new D.C.- set comedy that explores race, memory, and disturbing statuary. Mosaic's out artistic director Reginald L. Douglas directs. Mosaictheatre.org  
At Round House Theatre in Bethesda, it's James Graham's "Ink" (through Sept. 24). A co-production with Olney Theatre, the smashing joint effort rivetingly rehashes the beginning of the relationship between burgeoning media tycoon Rupert Murdoch (Andrew Rein) and an increasingly ruthless British editor Larry Lamb (Cody Nickell). Olney's out artistic director Jason Loewith directs. Roundhousetheatre.org
Shakespeare Theatre Company rather uncharacteristically kicks off its season with a musical, Andrew Lloyd Webber's "Evita" (through Oct. 15). Produced in cooperation with Boston's American Repertory Theater and staged by young director Sammi Cannold, the show promises a new take on the rise and fall of Eva Peron (played by Shireen Pimental), Argentina's iconic first lady, both sainted and despised in equal measure. Shakespearetheatre.org 
Following the recent death of GALA Hispanic Theatre's beloved artistic director Hugo Medrano, the Columbia Heights company marks the opening of its 48th season with "Baño de luna/Bathing in Moonlight" (through Oct. 1), written and directed by Pulitzer Prize-winning out playwright Nilo Cruz.
The provocative drama (in Spanish with English surtitles) centers on the illicit romance between a handsome Catholic priest (Raúl Méndez) and talented pianist parishioner (Hannia Guillén). The cast also features Hiram Delgado, Luz Nicolás, and out actors Victor Salinas and Carlos Castillo. Galatheatre.org 
Studio Theatre marks its foray into foreign language with "Espejos: Clean" (through Oct. 22), a bilingual play with both Spanish and English supertitles by Christine Quintano. The new work takes a look at isolation and the power of being seen when two women from different worlds cross paths in touristy Cancún, Mexico. Studiotheatre.org
Through Oct. 8, Woolly Mammoth is premiering Sasha Denisova's "My Mama & The Full-Scale Invasion." Starring multiple Helen Hayes Award-winning out actor Holly Twyford as Mama, the 90-minute long, three-person piece describes an old Ukrainian woman's fantastical account of her experiences in the war with Russia. Woollymammoth.net 
Ford's Theatre presents the premiere production of playwright Pearl Cleage "Something Moving: A Meditation on Maynard" (Sept. 22 – Oct. 15).  The work reflects on Maynard Jackson's game-changing 1973 election and legacy as Atlanta's first Black mayor and strong gay ally. The 10-person ensemble cast includes queer actors Billie Krishawn and Tom Story. Seema Sueko directs. Fords.org
And a note to friends of Dorothy. For one night only at the Strathmore in Bethesda, it's the Liza Minelli-produced "Get Happy! Michael Feinstein Celebrates the Judy Garland Centennial" (Sept. 21). The good-time show features famed out pianist Feinstein performing Garland's hallmark songs along with big-screen film clips, never-before-seen photos, and rare audio recordings. Strathmore.org
The Edge of the Universe Theater is offering Harold Pinter's "The Caretaker" (Sept. 29 – Oct. 22) at The Writer's Center in Bethesda. The absorbing 1960 psychological study involving two brothers and a homeless man was Pinter's first commercial success. Stephen Jarrett directs. Universalplayers2.org 
On Capitol Hill, Taffety Punk Theatre Company presents Kelsey Mesa's intriguing new play "La Salpêtrière" (Sept. 28 – Oct. 15), a painful yet heartening exploration of one woman's experience as an inmate in the dreaded asylum known for its curious and publicly demonstrated methods of "treatment."
The four-person cast includes Fabiolla da Silva, Yihong Chen, Danny Puente Cackley, and celebrated local actor Kimberly Gilbert. Danielle A. Drakes directs. Taffetypunk.com
At 1st Stage in Tysons Corner, it's "The Chosen" (Sept. 28 – Oct. 15). Penned by Aaron Posner and Chaim Potak, it's the story of two Jewish teenage boys navigating friendship, family, and religion in 1940s Brooklyn. Artistic director Alex Levy directs. 1ststage.org
Arena Stage opens its season with "POTUS: or, Behind Every Great Dumbass Are Seven Women Trying to Keep Him Alive," (Oct. 13 – Nov. 12), Selina Fillinger's feminist farce describes a staff of women who keep their dim president and beleaguered country afloat. Directed by Margot Bordelon, the singularly female seven-member cast includes Felicia Curry, Naomi Jacobson, and Natalya Lynette Rathnam. Arenastage.org
Through Nov. 11, Constellation Theatre Company presents Sarah Ruhl's adaptation of Virginia Woolf's novel "Orlando," a trans tale of an amorous young nobleman who one night goes to sleep as a man and awakens the following morning as a woman. Nick Martin directs. Constellationtheatre.org 
Just in time for Halloween, Rorschach Theatre presents a reimagining of filmmaker George Romero's 1968 zombie cult classic "Night of the Living Dead" (Oct. 27-Nov. 19) with an "unforgettable theatrical experience with thrills and surprises for both horror fans and those new to the genre." Lilli Hokama directs.  Rorschachtheatre.com  
Lauren Yee's "King of the Yees" is making its D.C. premiere at Signature Theatre in Arlington through Oct. 22. It's not a musical (Signature's specialty), but a play, more specifically "a vibrant, semi-autobiographical comedy about community, culture and the connection between fathers and daughters." Out actor Grant Chang plays the playwright's father Larry Yee.
And then it's "Ragtime" (Oct. 24 – Jan. 7) directed by Signature's powerhouse artistic director Matthew Gardiner. With a score by Stephen Flaherty and Lynn Ahrens, and an adaption of E.L. Doctorow's novel by extraordinary gay playwright Terrance McNally (who succumbed to COVID complications early in the pandemic), the epic musical intertwines storylines from early 20th century New York including the scandal involving Evelyn Nesbit portrayed on celluloid in "The Girl on the Red Velvet Swing" with Joan Collins as the eponymous showgirl. Sigtheatre.org 
Broadway at the National continues with hits from the Great White Way including "Mrs. Doubtfire" (Oct. 10-15). Rob Mclure reprises his Tony Award-nominated performance as an out-of-work actor who poses as a Scottish nanny in a desperate attempt to stay in his kids' lives followed by "The Wiz" (October 24-29), a gospel/rock/funk infused take on "The Wizard of Oz" with a Tony Award-winning score by Charlie Smalls. Broadwayatthenational.com 
Theatre J presents Jenny Rachel Weiner's "The Chameleon" (Oct. 11- Nov. 5), directed by Ellie Heyman. Rampaging through questions of identity, representation, and the complications of assimilation, Weiner's new comedy centers on an aspiring actor poised for her big break, or so she hopes. Theatrej.org 
Along with promising works, Theatre Week (Sept. 21 – Oct. 8) is ushering in fall with a three-week-long celebration of the launch of the 2023-2024 theater season in the DMV. The festivities begin with Kickoff Fest, a free all-day event at Arena Stage on Saturday Sept. 23.
Throughout Theatre Week, more than 25 area productions will offer discounted tickets at $22, $40, and $60 through todaytix.com. More information is available at theatreweek.org.
Little Amal spreading refugee awareness across U.S.
12-foot figure brought to life by three puppeteers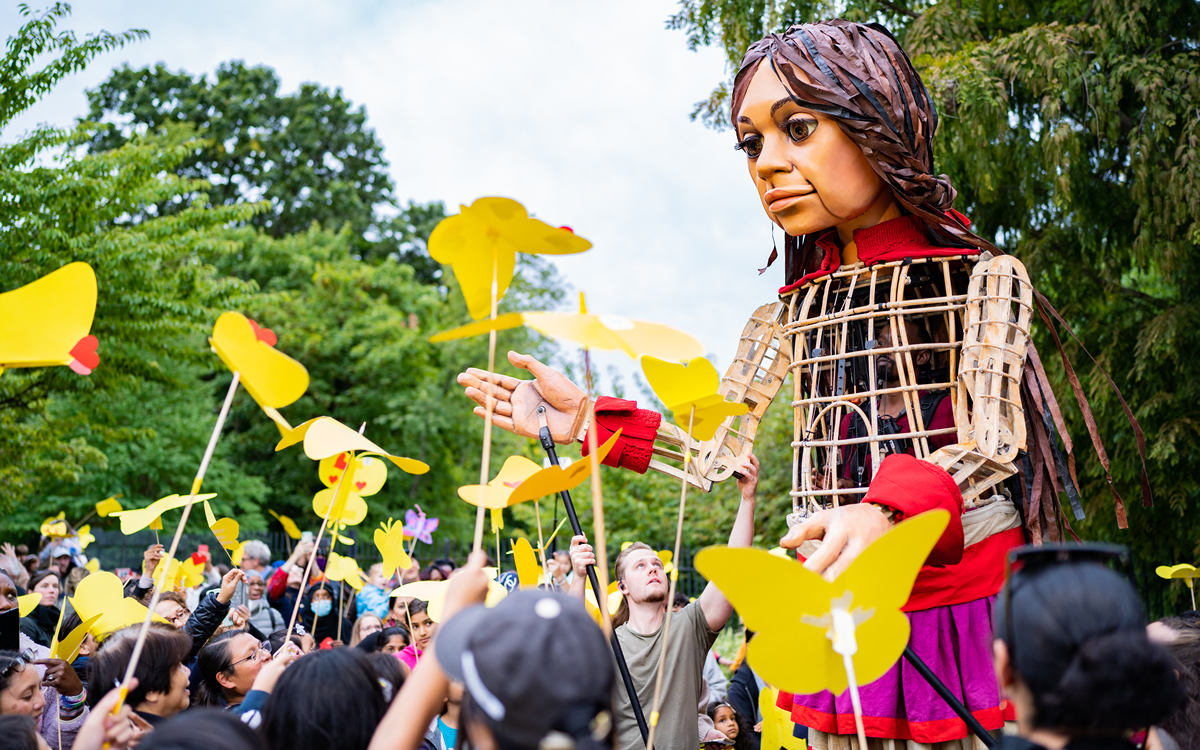 'Amal Walks Across America'
Sept. 17 and 19
walkwithamal.org
Since the summer of 2021, Little Amal, a 12-foot puppet portraying a 10-year-old Syrian refugee, has roamed far and wide spreading refugee awareness. After walking all over Europe, exploring the streets of New York City and Toronto, she is now trekking across America.
Created by internationally acclaimed artistic director Amir Nizar Zuabi in association with Handspring Puppet Company out of South Africa (famed for the brilliant puppetry behind "War Horse"), "Amal Walks Across America" highlights the cross-cultural experiences of the millions of refugee children fleeing war, violence and persecution throughout the globe, each with their own story.
Little Amal was inspired by an unaccompanied minor character who appeared briefly in "The Jungle," a play created in the former Calais jungle encampment in 2015.
As a sort of honorary ambassador/refugee, the very large puppet has clicked with audiences wherever she goes. And now through early November, Amal is visiting 35 towns and cities from the East Coast to San Diego where thousands of artists and arts organizations creating free public events are slated to show up to welcome her.
On Sept. 17 and 19, Amal will be in D.C. Her program includes stops at Lafayette Square (a high school marching band), Black Lives Matter Plaza (a Muslim children's choir and shared testimonies), McPherson Square, and Franklin Park where the Washington Performing Arts Children of the Gospel Choir perform, and the park is filled with family art activities such as sidewalk coloring books, an activation of letters to Amal from Planet Word, and fare from Immigrant Food.
Though ostensibly on her own, Amal is brought to life by three puppeteers: one inside her torso walking on stilts, and two operating the arms.
Ashley Winkfield, a multidisciplinary nonbinary artist based in Harlem, New York, handles one of the arms.
"Puppetry is my main art form. I sort of fell into it," they explain.
As an undergrad at University of North Carolina at Chapel Hill, they learned puppetry in a workshop of Basil Twist's "Rite of Spring." Twist liked what he saw and invited them to follow the production to Lincoln Center where they made their New York debut.
"Puppeteering involves choreography, dance, and movement, and also acting…all the things I love," says Winkfield, 31. "Through puppeteering I've done theater, singing, and travelled the world. I'm fortunate to do this craft."
Though not part of Little Amal's original European tour, they joined the walk with three weeks in New York (2022) followed by a shorter stint in Toronto (2023), and now they're part of the national gig.
When Amal arrives on the scene of an event, her team dresses her and checks mechanisms away from the gathering crowd. But once she stands and walks around the corner, it's show time. Before swarming her, fans and onlookers react with variations of surprise and excitement. Often local artists will present her with things they've made like outsized library cards, books, and flowers.
Winkfield describes the puppet as "beautifully articulated," especially for her large size: "People want to reach out and touch her beautifully sculpted hands; they're made from a hard material but still have a caressing ability to them."
Amal's message resonates with the puppeteer too.
"She brings the crisis face to face. She's a symbol of refugee children and all displaced people. Indigenous leaders I've met on the road, understand where she's coming from, and as a Black American, that's something I understand about my own family history, not knowing where I come from and what that means."
Winkfield hopes moving forward across the continent, the project will do more events with the queer community.
"As queer people, we very often have chosen family. Amal is discovering her identity on the road. She's searching for comfort and family."
Along the route, the project partners with different organizations and artists who help coordinate events. Winkfield rather blithely opines that it's "a logistical miracle" the way things come together.
"Anything can happen. As puppeteers we don't have a lot of information about the next event, so just like Amal, we're experiencing whatever's ahead with fresh eyes."
'Sweat' examines Trump appeal among working class
A disheartening play that isn't entirely without hope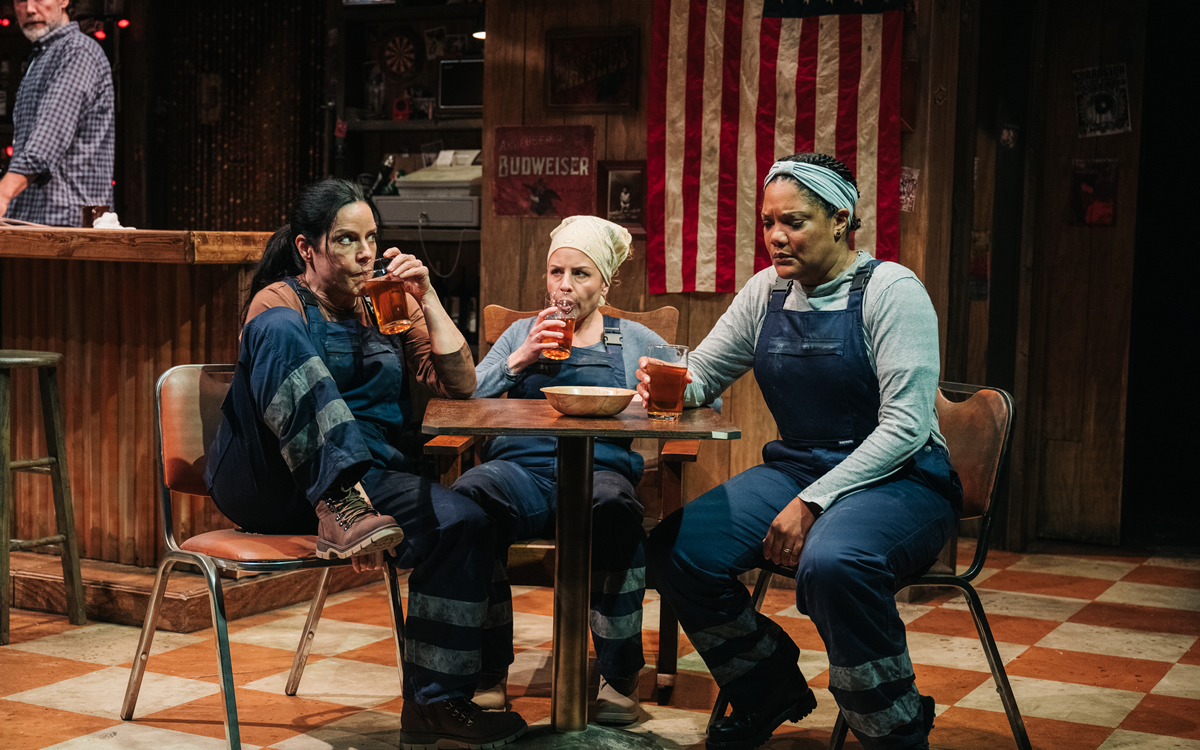 'Sweat'
Through Sept. 16
The Keegan Theatre
1742 Church St., N.W.
$45-$55
Keegantheatre.com
Lynn Nottage's powerful Pulitzer Prize-winning play "Sweat" (now at Keegan Theatre) takes a naked look at the working-class disillusionment that helped put Trump in the White House.
Set in Reading, Pa., in 2000 and 2008, it covers a crucial time when working people, particularly union folks, lost a lot of footing. Ably helmed by locally based director Angelisa Gillyard, Keegan's latest effort benefits incalculably from a committed cast and its intimate space, ideal for a production whose less noisy scenes are its best
Each evening, after working a grueling shift at Olstead's Steel Tubing mill, longtime employees and best friends Tracey, Cynthia, and Jessie convene at their local bar. It's where they gather to celebrate milestones, complain about management, and unwind. Now middle-aged, the trio who've worked at the factory since their late teens, know the drill, but things are about to change.
When we meet them, it's Tracey's birthday. As the partying wanes, conversation veers toward work. Rumor has it that management is recruiting a floor worker to join them upstairs in the air-conditioned offices. Hotheaded Tracey (played to a tee by Susan Marie Rhea) wants none of it. She's perfectly content with her well-paying, blue collar union job. Her father had the same job and now her son has it too. For Cynthia (the reliably excellent Lolita Marie) it's different. She's Black and entered the union without connections; she's open to making more money and trying new things. The third musketeer, former free spirit Jessie (Santina Maiolatesi) is too inebriated to care. 
When one of the line workers is promoted, feathers are ruffled. Resentments build quickly and accusations fly. Loyalty is inevitably called into question. Racism rears its head.
Both Nottage and director Gillyard are Black women. The end of industry in America is typically told as an exclusively angry white man's story. Not here. What's more, Nottage's male characters aren't all white and angry, though that's a part of it.
Actors Jamil Joseph and Bowen Fox give nuanced performances as close friends as well as Tracey and Cynthia's sons Jason and Chris, respectively. They enter prison as confident boys and come out changed men with new creeds: Chris is never without a tiny copy of the New Testament and Jason is sporting neo- Nazi tattoos on his face.
John Townson plays bartender/peacekeeper Stan. After 28 years at Olstead's, a nasty injury on the floor forced him to leave the job. Townson shares an illuminating scene with DeJeanette Horne who plays Cynthia's estranged husband Brucie, a former factory employee seeking solace in drug addiction after being locked out from his job.
Andrés F. Roa is Oscar, a hardworking barback, eager to grab a piece of the diminished American dream. And rounding out the cast is Deimoni Brewington as Evan, a trenchant parole officer.
For Nottage, Olstead's serves as a microcosm of something bigger and scarier. As unions become increasingly impotent, workers suddenly lose livelihood and identity, a veritable way of life. Work for less renumeration versus strikes and lockouts. Of course, union workers had no way of knowing what was ahead, but still, we wonder how could they not see it coming. The characters' uncertainties are relatable and further amplified by today's COVID closures and now AI.
There's a lot of realism here. The set, compliments of Matthew J. Keenan, conjures a straight-from-central-casting, no-frills watering hole as seen on TV's "Roseanne" with its American flag featured prominently alongside neon beer promotions. (On a smallish chalkboard, Bud Light is marvelously advertised as the daily special.) The language evokes realness too, and it's delivered as such.
Much of the narrative rife with humor and exasperation unfolds predictably. Things chug along without too much surprise, but the climax and subsequent ending offer some unexpected complications. While "Sweat" is often disheartening, it isn't entirely without hope.