'I don't want to die' in Afghanistan
Gay person desperate to leave Kabul with family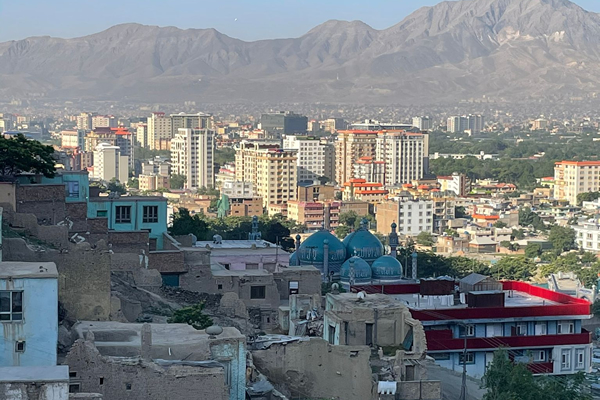 A gay person in Afghanistan says the Taliban will kill them if they and their family don't leave the country.
"I don't want to die," they told the Washington Blade on Tuesday during a telephone interview from Kabul, the Afghan capital. "I have a lot of dreams in my life."
The person, 25, said their mother and sister are currently living with a relative after they fled their home when the Taliban came into their neighborhood. The Blade is withholding their name and gender identity in order to protect their identity.
"I'm 100 percent sure that my life is not safe any more … they will definitely kill me," they said. "Being gay is not a good thing in Afghanistan."
The Taliban entered Kabul on Aug. 15 and toppled then-President Ashraf Ghani's government.
Dr. Ahmad Qais Munhazim, an assistant professor of global studies at Thomas Jefferson University in Philadelphia who is originally from Afghanistan, in an op-ed the Blade published last month wrote the Taliban hanged men in soccer fields who had been accused of having same-sex relationships when they controlled the country from 1996-2001. A Taliban judge in July said the group would once again execute people if it were to return to power in Afghanistan.
"People were going to work, people were going to school," said the person when the Blade asked them what Kabul was like before the Taliban regained control. "We were living in freedom. We never thought we would be under pressure."
"I'm scared," they added. "I can't go outside … everything has totally changed. Nobody is happy here."
They told the Blade that men have repeatedly raped them and threatened to kill them. They said the perpetrators have also told them they would report them to the Taliban.
"They are still doing this because they think we have another pervert," they told the Blade. "They will kill you. They will cut off your hand, your nose."
Taliban 'will definitely kill me'
The U.S. evacuated more than 123,000 people — including upwards of 6,000 American citizens — from Afghanistan since the Taliban regained control of the country until American military operations ended on Aug. 30. Dozens of members of Congress have urged the U.S. to evacuate LGBTQ Afghans from the country, but it remains unclear how many of them have been able to leave.
Canada thus far is the only country that has specifically said it would offer refuge to LGBTQ Afghans. Immigration Equality, the Toronto-based Rainbow Railroad, ILGA Asia and other groups continue to try to assist LGBTQ people who remain in Afghanistan.
The person with whom the Blade spoke said Immigration Equality has contacted them. They also said they have reached out to American and European politicians, but they said "we can't help you."
"I texted everywhere," they said. "I called everywhere."
"I'm just trying … to leave as soon as possible Afghanistan because of the situation I'm facing," they added. "I'm getting death threats from people and now it's especially hard for me … I'm suffering. My mom is suffering. My sister is suffering."
They added the current situation in Afghanistan is "very difficult, not just for me, but for everyone who is facing these kinds of issues."
"I'm 100 percent sure that my life is not safe any more … they will definitely kill me," they said. "Being gay is not a good thing in Afghanistan."
African advocacy groups condemn Uganda's Anti-Homosexuality Act
South African organizations criticize government's silence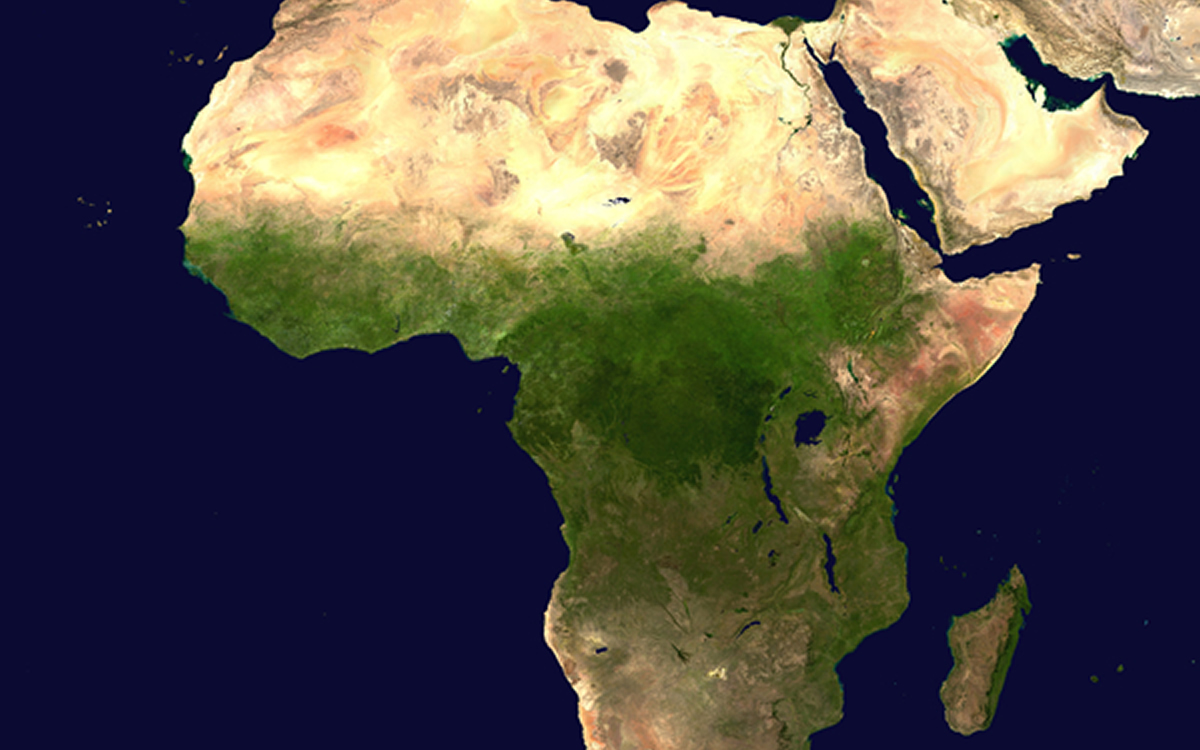 LGBTQ and intersex rights groups across Africa have condemned the signing of Uganda's Anti-Homosexuality Act that calls for the death penalty for "aggravated homosexuality."
Mpho Buntse, a spokesperson for Access Chapter 2, a South African LGBTQ and intersex advocacy organization, said it was very worrisome the South African government did not condemn the law, even though the country is the only one on the continent that fully upholds LGBTQ and intersex rights.
"It has really been apparent that South Africa would rather protect its diplomatic relations rather than impose on the sovereignty of a country like Uganda. However, we are not dealing with an issue of economic or financial diplomacy, but we are dealing with a human rights crisis. We are dealing with a situation where we could see potential violence being subjected to the LGBTQ+ community in Uganda, but not only to the LGBTQ+ community but the rest of the Ugandan population stands to be affected by this law because even if you don't identify as LGBTQ+ you will be compelled to report to the state those that you know that identify as LGBTQ+," said Buntse. "So we find it really problematic that we choose to be just spectators when we could or potentially have played an active role from the start of this."
Buntse noted Ugandan President Yoweri Museveni, who signed the Anti-Homosexuality Act on Monday, was in South Africa in late February.
"We didn't seize the opportunity to play an active role, so South Africa is always on a missed opportunity where we are now seeing a country to be a spectator instead of being an ally of the LGBTQ+ community," added Buntse.
Bruce Walker of Pretoria Pride, another South African advocacy group, said he was not surprised by the government's stance.
"They are showing their true colors," said Walker. "The governing party is full of homophobes. It's written in the constitution, the rights for the LGBTQI+ community, but they never support the LGBTQI+ community. They flatly ignore it. You either support and respect our constitution or not but as it stands they do not. They are far too scared to take a stand." 
Gays And Lesbians of Zimbabwe also condemned the law, saying it violates human rights.
"This law blatantly violates the human rights of LGBTQ individuals in Uganda including the right to privacy, freedom from discrimination and the right to equal protection under the law We stand shoulder to shoulder with the Ugandan LGBTQ community through this difficult time," said GALZ in a statement. "We call on the Ugandan leadership to engage in constructive dialogue, and to work towards solutions that are inclusive and respectful to all individuals."
Lesbians, Gays and Bisexuals of Botswana, like GALZ, also condemned the law and expressed solidarity with LGBTQ and intersex Ugandans.
"It's a great disappointed to have the president assent the Anti-Homosexuality Bill," said LEGABIBO. "To all LGBTIQ+ identifying persons in Uganda, we stand in solidarity with you."
East Africa Trans Health and Advocacy Network also castigated the law. EATHAN, like LEGABIBO and GALZ, said it will continue to stand up for LGBTQ and intersex rights in Uganda.
"Sad day for LGBTIQ Ugandans. We stand with our trans, intersex and nonbinary Ugandans and the entire LGBTIQ community. We must keep fighting and have the law declared unconstitutional," said EATHAN.
We Are All Ghana, a Ghanaian LGBTQ and intersex rights group, in its reaction said the community in Uganda and across Africa should not be silenced.
"As we stand in solidarity with the Ugandan queer community, let us remind ourselves as the Ghanaian LGBTQ+ community and Africans as a whole that we must not allow ourselves to be bullied into silence. our rights are as human as anyone else's," said We Are All Ghana.
Shemerirwe Agnes, executive director of Africa Queer Network, a Uganda-based advocacy group, said there was nothing anyone or any particular organization could have done to dissuade Museveni from signing the bill.
"We are being attacked and killed since that bill was passed because the society and the police thought that just because that bill was passed it was now law so one would think that just because it's now law then it's now going to be implemented," said Agnes. "It was implemented even before it was signed into law there is nothing we can do now because President Museveni doesn't listen to anyone."
U.S. President Joe Biden is among those who have also condemned the Anti-Homosexuality Act.
The White House has announced it will "evaluate" the law's implications and how it may impact U.S. aid to Uganda. Advocacy groups, meanwhile, have challenged the Anti-Homosexuality Act in the Ugandan Constitutional Court.
Daniel Itai is the Washington Blade's Africa Correspondent.
Transgender woman from Kashmir makes her mark
Shoaib Khan has been in corporate India for 11 years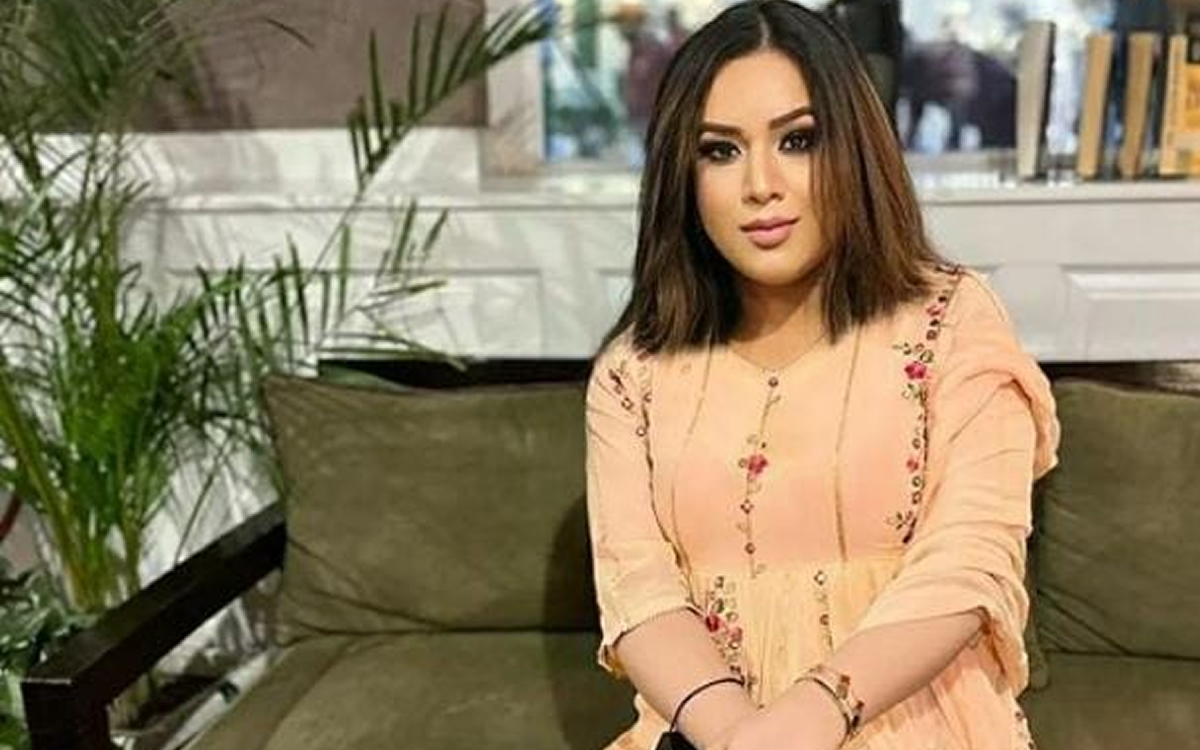 Kashmir, the crown of India, the world's largest democracy, has been the center of the flourishing of Hinduism, Islam, Buddhism and other religions. 
The transgender community since ancient times has had cultural roots in every state in India, including Kashmir, but a conservative society did not let the community spread its wings properly. Breaking all odds, Shoaib Khan finished her studies and became the first trans person from Kashmir to work in India's corporate world. 
Khan is a person who believes that people do not come out, but they feel the same from childhood. Her journey was never to come out, but she felt the same from her childhood.
"I was dependent on people, like my family, for lots of things," said Khan. "When I got the ability to stand by myself, when I was independent, I started behaving the way I wanted to and I started accepting the way I was from my childhood."
Before the India Supreme Court's historic ruling that struck down Section 377, a colonial-era law that criminalized consensual same-sex sexual relations in the country, talking about trans people was a taboo topic for many. 
Khan told the Washington Blade it was difficult to come out because trans people face ridicule and bullying. She believed that if one can have determination and confidence, the world starts to adjust and accept.
Khan also believes that family plays an important role, but her family's reaction was not good when she told them about herself. Khan told the Blade that since the family knows their own from childhood, it was not a surprise for them. She stood her ground, and she is still fighting for her rights in her social circle.
Through the Blade, Khan wants to encourage other families anywhere in the world to support their kids if they are from the LGBTQ and intersex community.
"At least do not deprive them of their basic human rights," said Khan. "Try to educate them, and if they gets any opportunity then these people will excel in multiple fields."
As a trans person, Khan's journey to get an education was not easy.
She faced humiliation, harassment and mental torture. When Khan was in seventh grade, someone bullied her, and when she went back home, she cried and counted the remaining days of school.
"I counted days that how many days I have to go to school to face this humiliation till 10th standard," said Khan, while talking about her childhood. "The journey was not easy."
Khan said society has a major role to play to make the lives of trans people easy. She urged her community to stay strong and connect to excel in life where they are accepted.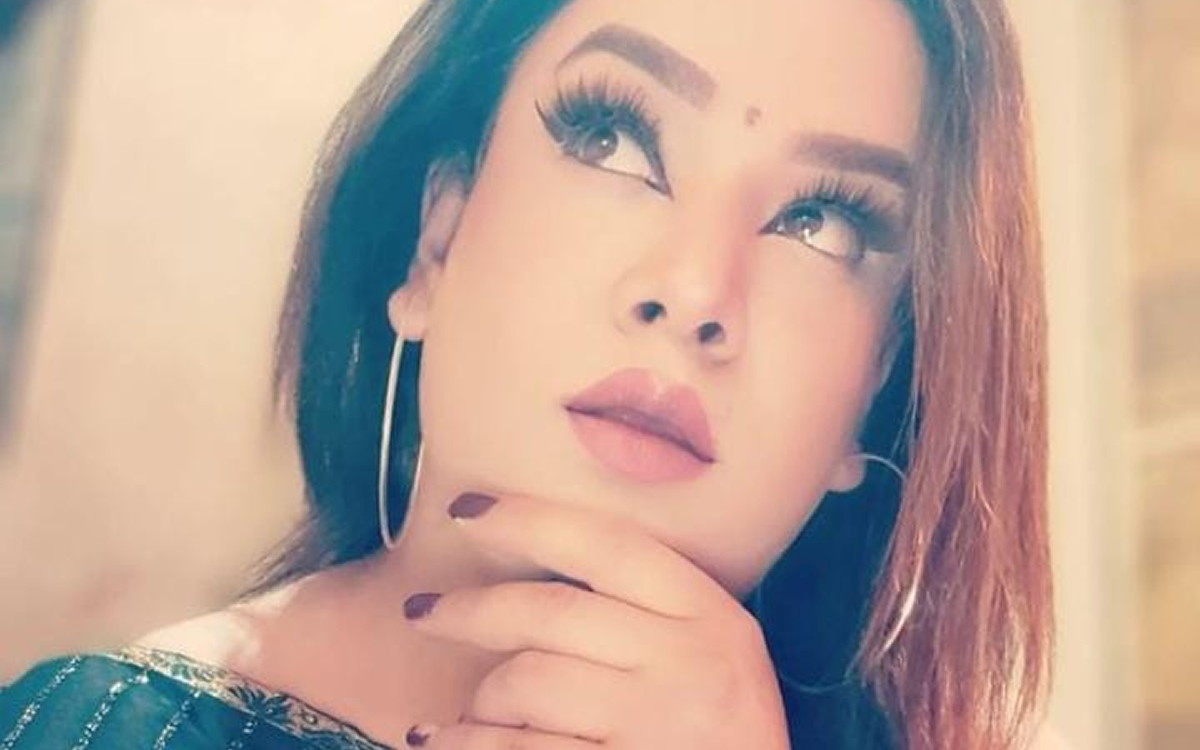 Khan has completed her bachelor's in commerce and master's in business administration with a specialization in human resources. She is currently working with a corporation in India.
While talking with the Blade, Khan said that India's trans community is facing a lot of discrimination, not only in Kashmir but around the country. Khan believes discrimination is present because of the lack of awareness about the community, but at the same time she believes the community is seeing improvements.
"Before decriminalization of homosexuality, there was no option to choose for gender other than male or female, but now if you go to the Aadhaar link (India's biometric ID card,) you have the option to choose between male, female and others," said Khan. "This is a great example in that our country is leading the improvements. Our country is behaving democratically, where people have the right to choose what they are."
Khan suggested the government should spread awareness about gender identity so that people know it is natural and people do not choose it.
While talking with the Blade, Khan thanked close friends and family who supported her throughout her journey. She said that many people have supported her, but some close ones made her competent enough to fight her way to where she is at.
"I would like to thank them for their unconditional love and support," said Khan. "They will be happy to see my work published, where I am talking about rights and standing for my community. That is a big achievement."
'Journey is not easy'
Khan has worked in the corporate world for 11 years.
She began her career in the airline industry before she entered the corporate sector. Khan said her experience in the airline industry was not as good as she expected because there was no sensitization about gender. She said corporate policies are not bad, but people should be sensitized before introducing someone from the LGBTQ community.
While talking about her previous experience, she said she was subjected to some harassment and humiliation. Although she raised her voice and actions were taken at the time, Khan said her current corporate journey has gone well, and she feels satisfied. 
She said other members of the LGBTQ and intersex community feel proud of what she has accomplished, and they say she is their representative from Kashmir.
"The journey is not easy," said Khan. "You can look on to the lives of where people from trans community or LGBTQ community have achieved success. Because they did not put themselves in a confined zone where they are subjected to humiliation only. So, they concentrated on education. I would like to give an important message to my community that you need to be educated, you need to have a light in your eyes, and where you can differentiate between right and wrong."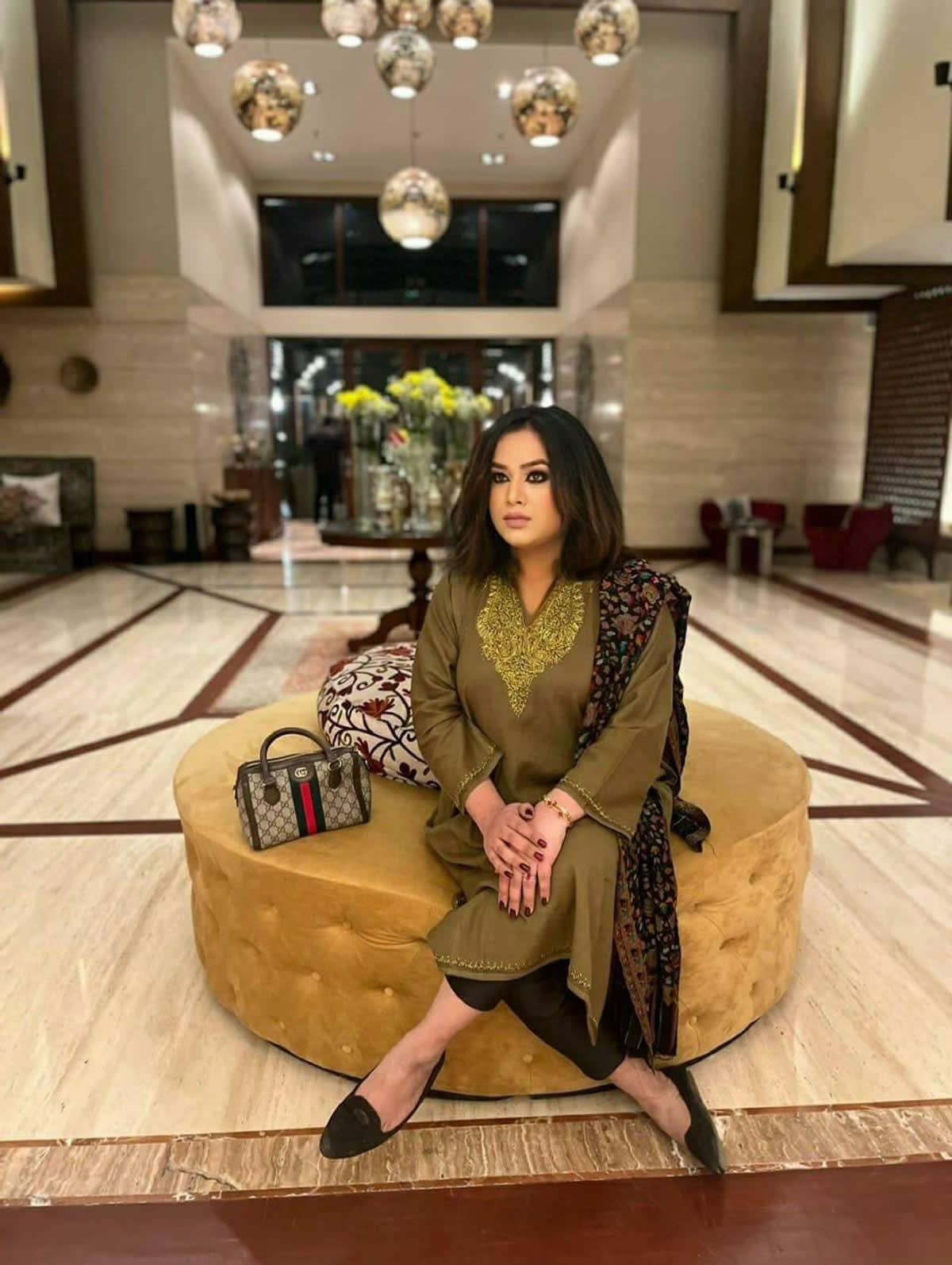 Ankush Kumar is a reporter who has covered many stories for Washington and Los Angeles Blades from Iran, India and Singapore. He recently reported for the Daily Beast. He can be reached at [email protected]. He is on Twitter at @mohitkopinion. 
Second Japanese court rules same-sex marriage ban is unconstitutional
Judge issued ruling in Nagoya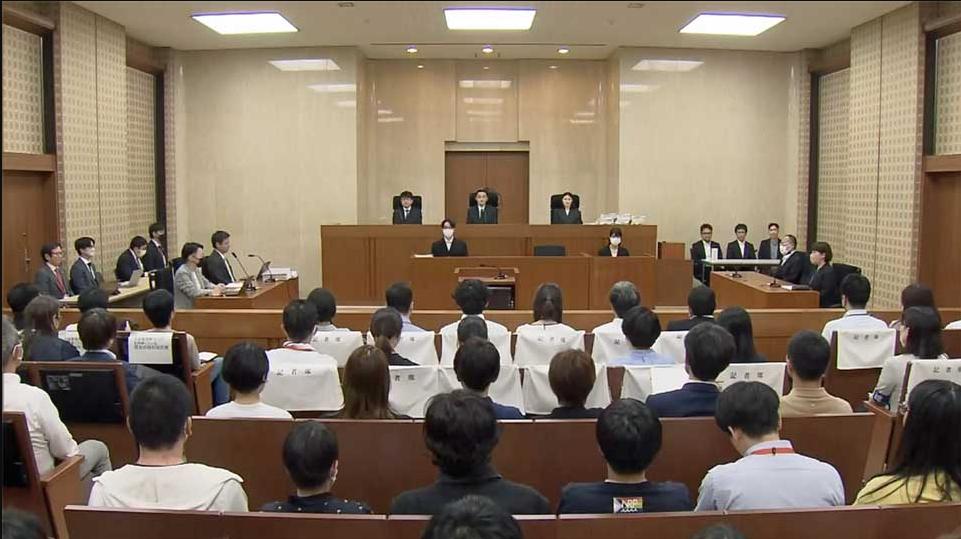 In a ruling issued Tuesday, the Nagoya District Court became the second major higher court in the country to rule that the lack of legal recognition of same-sex marriage is unconstitutional.
Presiding Judge Osamu Nishimura said more people have become supportive of recognizing same-sex marriage, and the reasoning behind excluding same-sex couples from the legal marriage system is becoming "shaky," resulting in a situation that is "difficult to ignore," the Kyodo News agency reported.
Kyodo also noted the court pointed out that the public remains divided over the issue, and it was only in 2015 that a system to issue certificates recognizing same-sex couples as being in "relationships equivalent to marriage" was introduced by local governments in Japan for the first time.
In March 2021 the Sapporo District Court issued its ruling that the local in Sapporo government's actions violated two provisions of the Japanese Constitution: Article 14 that ensures the right to equal treatment and Article 24, which does not expressly deny the right of marriage to same-sex couples.
In Tuesday's ruling, Nishimura echoed the Sapporo decision saying that a failure to recognize same-sex marriage violates Article 14 of the constitution, which stipulates that all people are equal, and Article 24, which stipulates that "laws shall be enacted from the standpoint of individual dignity and the essential equality of the sexes."
The two rulings are at odds with opinions issued by other high courts across Japan. Public Media Broadcaster NHK reported that in June 2022 the Osaka District Court ruled that the ban does not violate the constitution. The judge said Article 24 stipulates that marriage shall be based on the mutual consent of parties from both sexes.
The Tokyo District Court also ruled the ban constitutional in November that year. At the same time, the judge said not providing legal protections for same-sex families represents an "unconstitutional state."
With this second ruling, pressure is building on the Japanese Diet (Parliament) to legalize same-sex unions.
The case, brought by two male residents in a relationship from Aichi Prefecture, were represented by attorney Yoko Mizushima who told reporters: "This ruling has rescued us from the hurt of last year's ruling that said there was nothing wrong with the ban, and the hurt of what the government keeps saying," referring to the June 2022, Osaka District Court ruling last year that the ban was not unconstitutional.