Comings & Goings
Zizos launches Live Wire Sports & Entertainment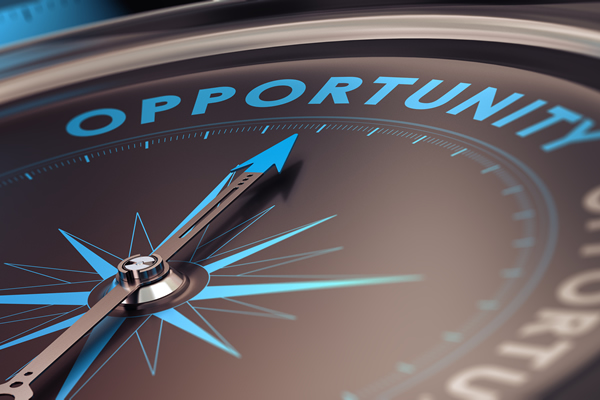 The Comings & Goings column is about sharing the professional successes of our community. We want to recognize those landing new jobs, new clients for their business, joining boards of organizations and other achievements. Please share your successes with us at: [email protected]
Congratulations to Gary D. Espinas on his new position as Adjunct Instructor, Security Policy Studies Program teaching "Russia and International Security" in the Security Policy Studies (SPS) Program, Elliott School of International Affairs. Upon accepting the position, he said, "I have a passion for teaching and am thrilled to bring my professional experience working on Russia issues to the students at The George Washington University."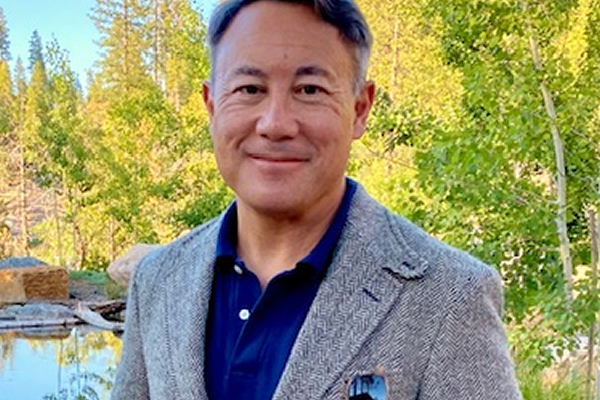 Espinas has worked as an Adjunct Instructor of Political Science at the United States Naval Academy and as a Senior Lecturer and Regional Program Lead for Europe Institute for Security Governance, Defense Security Cooperation Agency, Washington, D.C.
Prior to that he worked as a Security Cooperation Expert with Booz Allen Hamilton; with JLO Consulting in D.C.; and as an independent consultant providing subject matter expertise in the areas of national security and military strategy, Russia and the former Soviet Union, and defense and military reform. Additional roles he has held include Regional Director for Russia, Caucasus, and Black Sea Policy, Office of the Secretary of Defense; Political-Military Officer for Conventional Arms Control, U.S. Department of State; and Political-Military Officer, Embassy of the United States of America, Moscow.
Espinas received many awards including: Support to the Armed Services of Ukraine Medal (awarded by the Minister of Defense of Ukraine); Legion of Merit (U.S. Army); Excellence in Joint Service Warfare Faculty Award (Naval Postgraduate School); Defense Superior Service Medal (Office of the Secretary of Defense); and Superior Honor Award (Department of State).
Espinas has his bachelor's in Political Science from University of California Berkeley; his master's in Security Studies from the U.S. Army War College, and master's in Regional Studies (Russia, Eastern Europe, and Central Asia), from Harvard University. He is a doctoral candidate in Liberal Studies at Georgetown University.
Congratulations also to Chryssa Zizos on the launch of her new company Live Wire Sports & Entertainment (Live Wire S&E). Zizos said the motivation for starting this new company was representing her wife, former USWNT goalkeeper Briana Scurry, for the past eight years, managing her PR needs and establishing her career as a keynote speaker.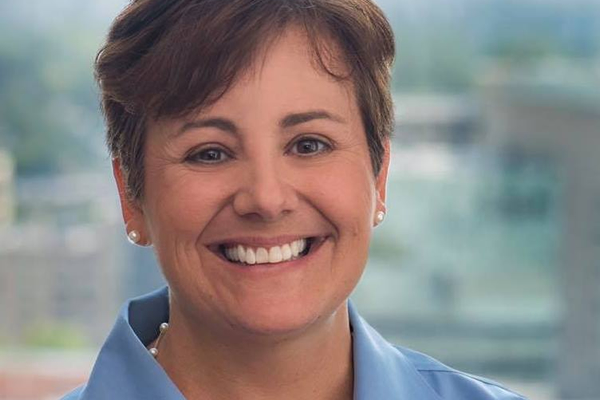 Zizos founded Live Wire Strategic Communications in 1998 to serve clientele in a rapidly changing communications industry. For more than a decade, Live Wire has been ranked among Washington's Top 25 PR firms by the Washington Business Journal. Supporting small businesses, nonprofit organizations, elected officials, and Fortune 100 companies alike, her expertise in branding, business development, media outreach, persuasive selling, presentation training, and digital content campaigns has accelerated the success of clients across diverse industries.
Zizos said, "Live Wire S&E was founded because I wanted to work with retired U.S. Women's National Team players because despite being some of the world's most decorated athletes, they are often overlooked and underserved. These athletes have remarkable stories to share and we aim to enact positive change both in their lives and the lives of their audiences. The tremendous success we have achieved with Briana has given us the skill set to raise the visibility and truly enhance the careers of all our athletes."
Zizos earned her undergraduate degree from Eastern Kentucky University, where she studied Journalism and Business; and her master's in Public Communication with an emphasis in Crisis Communications from American University.
Comings & Goings
Umana named associate with Gustafson Guthrie Nichol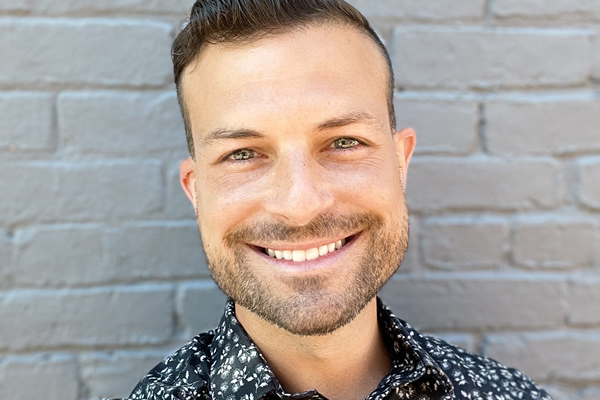 The Comings & Goings column is about sharing the professional successes of our community. We want to recognize those landing new jobs, new clients for their business, joining boards of organizations and other achievements. Please share your successes with us at: [email protected]. 
Congratulations to Wolfgang Umana on being named an associate with Gustafson Guthrie Nichol (GGN). He has been with them for more than five years and is currently its D.C. studio's office manager.
"I am honored to become GGN's newest Associate," Umana said. "I have the glorious privilege of supporting GGN's continuing dedication to progress, inclusion, social justice, sustainability, and beautification of the world we live in."
Umana also works with NBR Computer Consulting as an LLC Computer Technician consultant. He has experience in social media, communications, outreach, and technical services, and provides a dynamic approach to the fast-changing world of technology. NBR Computer Consulting, LLC is a gay-owned business. 
Umana has also served as D.C. Army National Guard Director of Environmental Affairs and with EMS Consultation Services.
He has his bachelor's in Environmental Science & Public Policy, Human and Ecosystem Response to Climate Change, from George Mason University.
Capital Pride bids for D.C. to host World Pride 2025
International event draws thousands of visitors
The Capital Pride Alliance, the group that organizes D.C.'s annual LGBTQ Pride events, announced on Sept. 21 that it has submitted a bid to host 2025 World Pride, the international Pride event that draws thousands of participants from throughout the world to the host city.
The announcement by Capital Pride says its bid to host the event in D.C. notes that the event, among other things, would commemorate the 50th anniversary of D.C.'s first LGBTQ Pride event in 1975, which began as a block party near Dupont Circle.
World Pride is licensed and administered by the international LGBTQ organization InterPride. The World Pride events themselves, which usually take place every other year, are organized by InterPride's member organizations such as Capital Pride Alliance.
The Capital Pride announcement notes that World Pride "promotes visibility and awareness of lesbian, gay, bisexual, transgender, intersex and queer (LGBTIQ+) issues on a global level." The announcement adds, "World Pride events include parades, marches, festivals and other cultural activities often enjoyed at Pride celebrations, along with other components such as a human rights conference and large-scale opening and closing ceremonies."
The InterPride website says the deadline for submitting a bid for the 2025 World Pride has passed. It says D.C.'s Capital Pride and Kaohsiung Pride, located in the large Taiwan port city of Kaohsiung, are the only two remaining cities in competition for hosting the 2025 World Pride.
Ryan Bos, Capital Pride's executive director, said InterPride was expected to make its decision on which of the two cities to select sometime in November of this year.
"A recent study conducted by Booz Allen Hamilton revealed that the annual Capital Pride Celebrations, during normal years, result in approximately $371 million in positive economic impacts to the region, a number that may be doubled if the organization is awarded the prestigious event," the Capital Pride statement says.
The 2021 World Pride took place earlier this year in Copenhagen, Denmark. The 2019 World Pride was held in New York City to commemorate the 50th anniversary of New York's Stonewall riots, which many activists consider the start of the modern LGBTQ rights movement.
InterPride says the 2023 World Pride will take place in Sydney, Australia.
Va. county supervisors back resolution against 'required' pronoun questions
Unanimous vote in Stafford County allows school defunding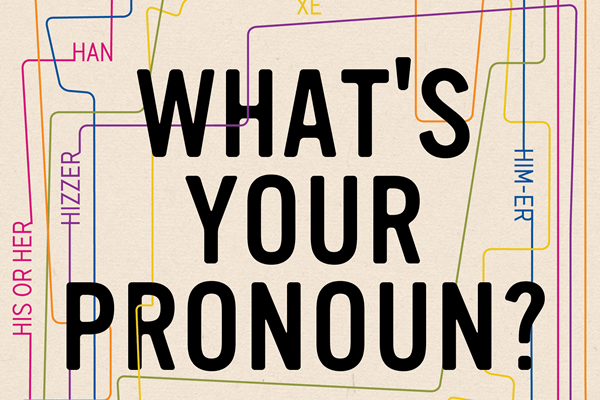 The Stafford County Board of Supervisors on Tuesday unanimously approved a resolution that gives it the authority to deny funds to schools that require students to give their pronouns and teach the 1619 Project and critical race theory.
The resolution denounces "the teaching of the 1619 Project and critical race theory (CRT) and related principles in Stafford County Public Schools," and states the board does not support Stafford County Public School students "being required to identify their chosen pronouns."

The approved document had been updated to change "requested" to give pronouns to "required."

Republican Supervisor Gary Snellings told the board he brought the resolution forward, which passed by a 6-0 vote margin, in response to communication from parents. One supervisor was not present.

Snellings called critical race theory "racism." He also called the New York Times' 1619 Project published on the 400th anniversary of the arrival of enslaved Africans to the Virginia colony a "theory."

Critical race theory is not taught in Virginia public schools, but a state law passed in 2020 requires local school boards to adopt policies that are more inclusive for transgender and non-binary students that follow, or exceed, guidelines from the state's Department of Education.

Snellings said the problem with preferred pronouns was in requiring students to give them. He said that was not in the governing Virginia law.

"This (resolution) does not eliminate anything. It just follows state law," Snellings said.

A Virginia court in July dismissed a lawsuit that challenged the Department of Education's guidelines for trans and non-binary students. Equality Virginia and the American Civil Liberties Union of Virginia were parties to the amicus brief in support of the protections.

"We are deeply disappointed that these adults made such a hateful decision for kids in the community," tweeted the ACLU of Virginia in response to the board's vote.