Seven new restaurants to try this fall
D.C. restaurant scene thriving again after rough year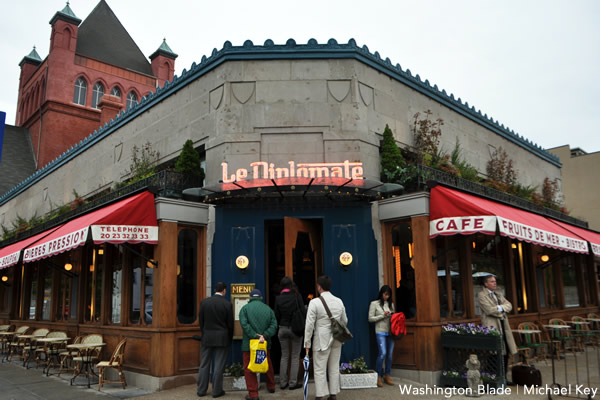 The fall dining scene is as hot as ever. Here are some of the top tickets to look out for:
RAMMYs: Sept. 19 marks the annual D.C.-area restaurant industry awards, the RAMMYs. Many of the categories this year are unique to the challenges restaurants faced in 2020. Held at the Walter E. Washington Convention Center, the awards "created timely categories that speak to all the ways the region's uniquely met those challenges," according to the RAMMYs. Such categories include "most innovative to-go packaging", "outstanding COVID-safe redesign," and "most impressive pivot to provision or market."
Jane Jane (1705 14th St. NW):
Highly anticipated retro-chic cocktail bar Jane Jane quietly opened after more than two years in the making. Co-owned by gay men Drew Porterfield, his partner Ralph Brabham, and friend JP Sabatier, Jane Jane's mid-century-style throwback offers classic cocktails and upgraded bar snacks. It's located in the new Liz development on 14th Street.
Thirsty Crow (3400 11th St. NW):
Part sports bar, part cocktail bar, Thirsty Crow opened just last week in Columbia Heights. It sits in the subterranean level of Michelin Bib Gourmand-winning Makan, serving cocktails and bites inspired by Malaysian flavors, like its sister restaurant on the ground level. Chef James Wozniuk of Makan is overseeing the menu of snacks like shrimp chips and larger plates like spicy fried chicken with sambal.
No Goodbyes (1770 Euclid St. NW):
The Line Hotel previously played host to a suite of restaurants: A Rake's Progress, Brothers and Sisters, and Spoke English. When these restaurants left this Adams Morgan hotel, the spaces sat mostly vacant until No Goodbyes slid into the ground floor. An all-day dining place that "taps the farmers, fishers, and small-time ranchers in DC's own backyard," according to its website, the menu sits squarely on a Chesapeake Bay foundation. Mid-Atlantic dishes, from fish to fowl, play large on the menu.
Bread Alley (1250 5th St NE):
The intoxicating tower of carbs that greets diners when they walk into buzzy Le Diplomate is getting its very own dedicated space, aptly named Bread Alley. A tiny location in the Union Market area, the shop just launched selling only the three types of bread that arrive complimentary at the start of any Le Dip meal: thick-crusted classic baguette, multigrain boules, and cranberry-walnut boules. It will eventually also sell pastries, jams, butter, honey, and other accouterments. Bakers begin their craft at 3:30 a.m. and offer their wares starting at 9 a.m. until 5 p.m. or sold out, whichever arrives earlier.
Bistro Du Jour (99 District Square SW)
Bistro Du Jour will be gay-owned KNEAD Hospitality + Design's third waterfront venue at the Wharf. A café in the Parisian style, it will lean heavily on croissants and cappuccinos during the day, moving to Champagne and larger savory dishes by night. The bistro will sell current partner Mah-Ze-Dahr Bakery's fresh baked goods and pastries, and will showcase traditional fare like coq au vin, French onion soup, steak frites, and foie gras for lunch and dinner. The bistro will display an extensive bubbly section, as well as a chic espresso bar and an outdoor patio. Brunch is in the works.
SUCCOTASH Prime (915 F St., NW)
After a yearlong hiatus, SUCCOTASH Prime recently reopened at the end of August. SUCCOTASH Prime, also run by gay-owned KNEAD Hospitality + Design, is an updated version of the restaurant, still with Chef Edward Lee at the helm. The refreshed SUCCOTASH opened as a southern steakhouse with an Asian twist, featuring smoked steaks, fried oysters, collard greens, ham, and kimchi side dish. Live music is also planned.
Via Roma (4531 Telfair Blvd #110, Camp Springs, Md.)
Via Roma is a restaurant where you can enjoy the pies, you just can't call it "pizza." Just opened a few weeks ago, the restaurant serves pinsas, a pizza-like dish using dough made from a heady mixture of wheat, soy, and rice flours, and then proofed for more than a day. The spot calls itself the first Pinsa-certified restaurant in Maryland, and aims to reflect the laid-back, Mediterranean atmosphere of Naples (the owner also runs an Associazione Verace Pizza Napoletana-certified restaurant in Maryland). Beyond Pinsa, it also serves Maryland crab tater tots, panini, pasta, salad, and Aperol spritzes.
Award-winning chef on pasta, pandemic, and queer visibility
Richmond's Laine Myers among StarChefs Rising Stars honorees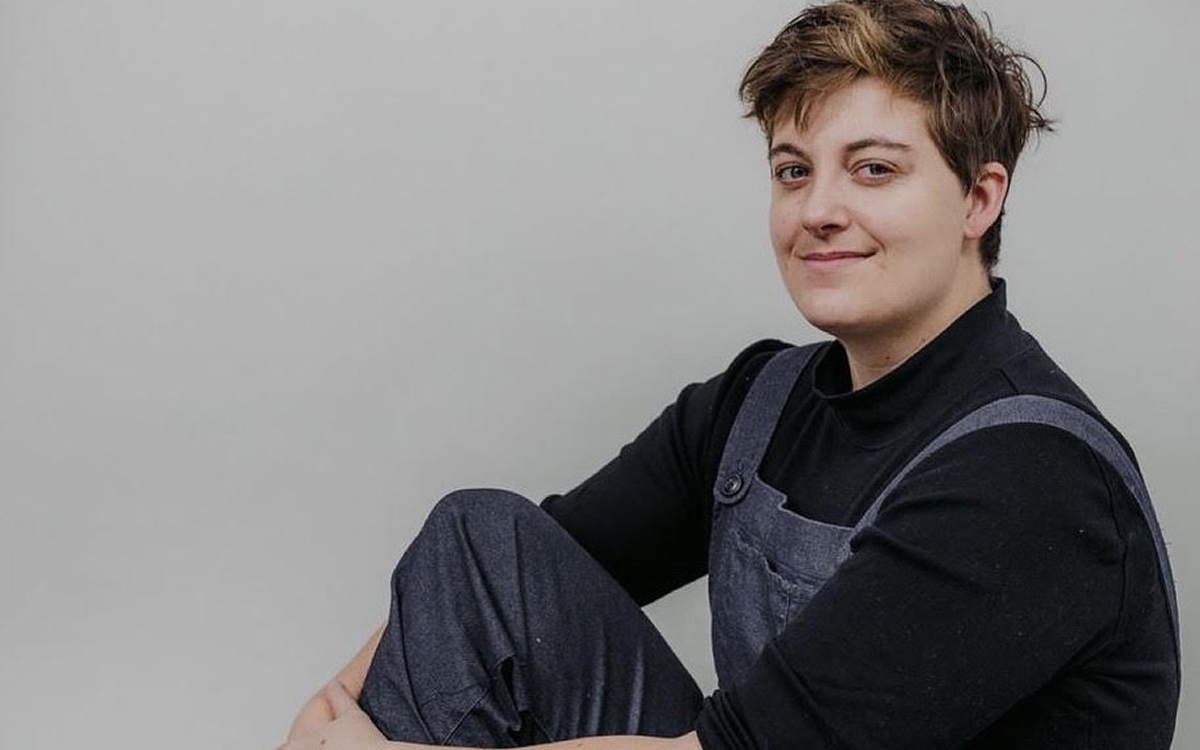 Laine Myers is bringing pasta to the people. Through her dishes, Myers has received critical acclaim – and through her identity, has elevated her community.
Myers was named as part of the elite 2022 cadre of D.C.-area StarChefs Rising Stars. The awardees are a collection of emerging chefs and bartenders recognized by StarChefs, an industry group that supports the restaurant world. 
Myers, who identifies as queer and as part of the LGBTQ community, is blazing a unique path through the Richmond culinary scene. "My queerness has become my brand," she says. "People feel comfortable talking to us – it's the trust that we create," as much as the pasta, she notes.
Myers and the other Rising Stars were "recognized by StarChefs for their culinary strengths, charitable contributions to the DMV, and their ability to navigate, lead, and inspire," according to StarChefs.
Originally from Connecticut, Myers was an undergraduate when she began cooking professionally. She soon landed at Graffiato, which was Richmond's biggest new restaurant at the time from (now-disgraced) celebrity chef Mike Isabella. While there, she fell in love with the pasta station. She soon moved on to a restaurant from another Rising Star and Top Chef alum, Brittany Anderson. Finally, she was named executive chef at Nota Bene in 2019, while simultaneously founding Oro, a pop-up focused on seasonal and vegetable-forward hand-made pasta and other Italian dishes.
When the pandemic hit, Myers quickly realized that a traditional restaurant format was unsustainable. She left Nota Bene to concentrate on Oro.
The pandemic offered opportunity – and challenges. "On one hand, it gave me time to reset and really identify how I wanted to conduct both myself and my business moving forward in an industry that was heavily scrutinized for the poor work environment it's notoriously known for," she says. "On the other hand, much of the pandemic has felt improvisation, and like survival." Myers noted that she encountered significant discrimination as a woman and queer professional in the kitchen, only thriving later under women-led restaurants and later especially as an entrepreneur and owner herself.
Today, she runs her own business with her partner. "We are the face of Oro, and I think our queerness has been roped into the brand." When she brings Oro to farmers' markets, she notes the support from the LGBTQ community and Oro has become a de facto LGBTQ caterer of choice. "We get approached by gay couples constantly. There's intention, trust, and understanding."
Establishing these grassroots, core community relationships brought her through the pandemic – and allowed her to gain visibility in a male, hetero-dominated industry. Running Oro through the pandemic laid bare her priorities: both pasta and connecting with the local LGBTQ community.
Oro operates currently out of a small commissary kitchen in Hatch Café. Her creative offerings run from a "Cinderella Pumpkin Casconcelli" with dates, toasted pepitas, Parmesan, and rosemary, to a charred pappardelle with sweet baby cauliflower and a jammy egg. Beyond the pasta, she churns out antipasti like beet-butternut caponata and desserts like a walnut tart and borscht cheesecake. Beyond crafting small-batch pasta for farmers' markets and gay weddings, Myers also offers retail and wholesale pasta, and runs a rotating supper club.
StarChefs gave Myers the award because she "expertly executed pasta centric dishes reflect both art and craft. They are the honest fruit of years of hard work both developing her creative personal cooking style and perfecting her past game – and the Richmond dining scene is all the better for it, states StarChefs Managing Partner Will Blunt. Others receiving the award include D.C.-based chefs Paolo Dungca of Pogiboy, Angel Barreto of Anju, and the team behind RASA. StarChefs is running a two-week promotion through March 29 is showcasing the 2022 D.C.-area restaurants "that best represent the future of American dining."
Up Next, Myers plans to continue being creative and flexible. She's looking to create a brick-and-mortar daytime pasta-crafting kitchen, shop, and education center that also offers "sexy dinner service at night."
She believes that "there needs to be holistic change in the industry. I must have space where workers can thrive and be well. We can't go back to the old model of 80 hours a week."
"If I can't ask someone else to do it how can I ask myself to do it? That is certainly a queer perspective," Myers concludes.
8 new D.C. restaurants to try this spring
Plus how local foodies are helping the people of Ukraine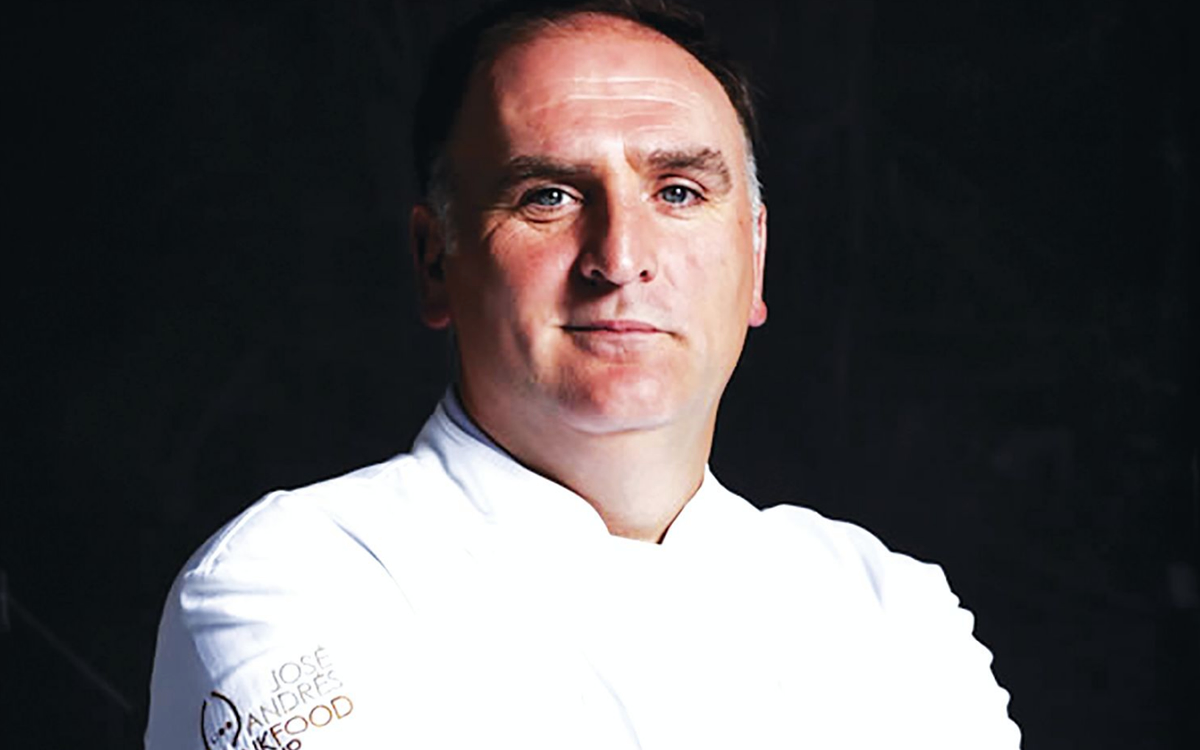 With the lifting of mask mandates, the D.C. dining scene is back. While the restaurant industry is in flux, it's more important than ever that diners support local eateries. The city's restaurants will continue to grow, expand, and showcase creativity. With that, read on for four restaurants that have opened thus far in 2022, and four restaurants to look forward to.
We would also be remiss if we did not mention the city's incredible outpouring of support for Ukraine. One dining option to support relief efforts in Ukraine is called #ChefsForUkraine – a fundraising event on March 21 at 6:30 p.m. at Moon Rabbit benefitting World Central Kitchen (run by D.C.'s own José Andres) efforts in Ukraine. The power of food to foment real change has never been more at the forefront.
In addition, Casey Patten (owner, Grazie Grazie) and Matt Adler of Caruso's Grocery are working with some of of D.C.'s best chefs to host The Belly Full Pizza Pop-Up. This two-day dining event March 13-14 donates 100% of proceeds to feed Ukrainian refugees through World Central Kitchen's relief efforts in the neighboring countries of Ukraine. Belly Full also offers an opportunity for corporate organizations to match revenue generated from the event. Orders can be placed via Tock.
Already Open
• Honeymoon Chicken. Twenty-four-hour brined fried chicken has come to roost in Petworth in the old Slim's Diner space. Chef Rob Sonderman, who has run BBQ joint Federalist Pig, is leading this charge. Honeymoon is working to "elevate ingredients, techniques and flavors that can transform the humble art of fried chicken into a culinary masterpiece." There are also plenty of sides like roast cauliflower and sandwiches and salads (that can be topped with fried chicken, of course).
• London Curry House. The owner of festive Bombay Street Food and Butter Chicken Company is bringing a taste of England to U Street. The focus: the 75-seat dining room packed with imported eye candy, from Anthony Bourdain and Big Ben murals to a red phone booth. The other focus: piquant, sizzling curries from London. There's also a fish and chips dish that dunks potato wedges in one of the fiercest curries in the house. A good sampler is a trio of the chicken tikka masala (a national dish), goat curry, and lamb rogan josh in a creamy tomato curry.
• Mariscos 1133. Another restaurant from celebrated local owners: siblings Alfredo and Jessica Solis, of the Mexican restaurants El Sol, Mezcalero, and Anafre, have opened this seafood-centric restaurant in Logan Circle. The duo state that the restaurant was "inspired by their Mexico City upbringing and their favorite dishes from their travels though Latin America." The menu includes a host of ceviches and salads to start, plus sandwiches, shrimp tacos, and a decadent lobster. The bar menu includes host of margaritas and Mexican beers.
• Call Your Mother. Some of D.C.'s favorite carbs have arrived in yet another location (now its seventh) in Logan Circle, right down the street from Number Nine. The lauded local bagel shop run by Daniela Moreira and Andrew Dana opened its flagship location in Park View in 2018. They also own nearby Timber Pizza. While bagels are the signature, they also serve beloved creative bagel sandwiches and "Jew-ish" deli favorites from lox to pastrami. The new Maryland location recently started serving dinner.
Coming Soon
• Expat. Chef and restaurateur Tim Ma, who has helmed kitchens and bar programs from Bar Chinoise to now-closed Kyirisan, and one of the leaders of Chefs Stopping AAPI Hate, is teaming with two others to open this sports bar in the massive new Western Market in Foggy Bottom. The bar will offer "chef-driven, Southern leaning spins on bar food, fun cocktails, and ample space to view sporting events and relax with friends," according to a representative. The bar plans to allow customers to place bets using an app on their smartphones.
• Kaimaki. Philotimo, a chic Greek restaurant reminiscent of both sea and mountains, opened with much fanfare at downtown's new Midtown Center earlier this year. Now, Chef Nick Stefanelli (Officina, Masseria) will open a little sibling next door. This side piece with similar décor will offer a morning-to-evening coffee program, with a smaller menu based on Philotimo's. It will transform into a wine bar in the evening with an extensive cellar.
• Causa. The owners behind vibe-y U Street mainstay Service Bar are set to open a new restaurant in Blagden Alley, more than two years in the making. Causa will be a Peruvian restaurant, homing in on both meats and seafood. It will have an extensive cocktail menu, with Pisco sours as well as other beverage nods to Peru, a "Pisco Club" is in the works. There will be both a tasting menu and a la carte items.
• Love, Makoto. At 9,000 square feet, this sumptuous and spacious Japanese food hall is set to land in Capitol Crossing, just west of Union Station. Chef Makoto Okuwa and Eric Eden are running this "Japanese culinary collection," with everything from a ramen stand to a bakery to omakase sushi. There will also be a market for grab-and-go, plus dry goods.
Celebrate omicron's decline this Valentine's Day
Dinner out can be first step toward normalcy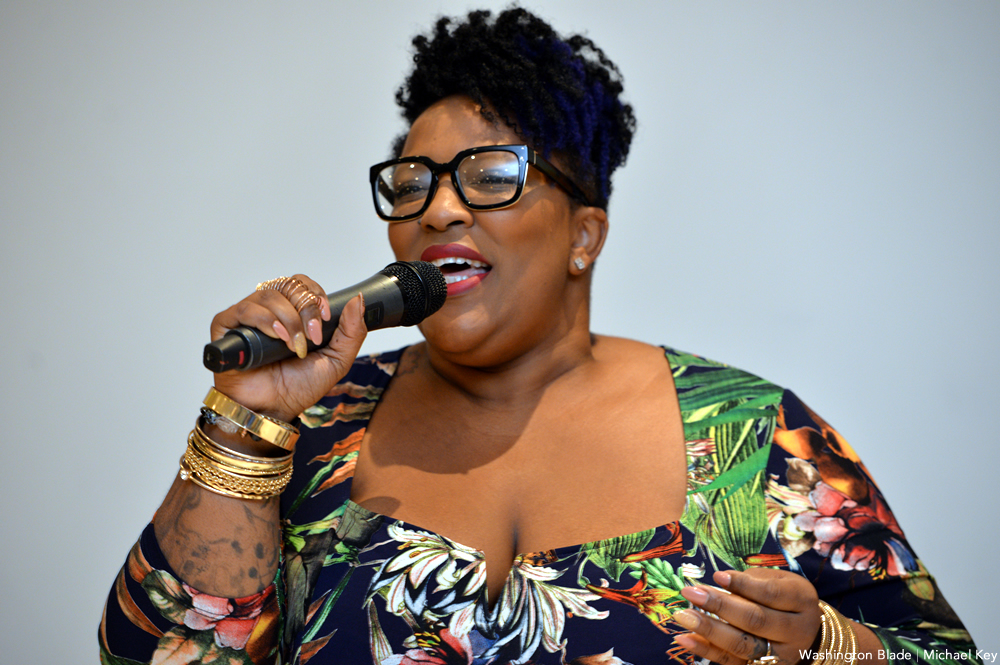 As the city climbs out of Omicron, Valentine's Day can be a first step to catching up on everything we haven't been able to take advantage of the past two years. Below is a select list of food, drink, and other events to celebrate.
City Winery
City Winery in Northeast was founded in New York City to deliver combined culinary and cultural experience to "urban wine enthusiasts." A full-service winery, it offers a wide range of wines (everything from Syrah to pinot blanc) that are made right in D.C. There's also a full-service restaurant, The Barrel, with a wine-inspired, globally influenced menu, made for pairing with wine.
The winery event space has a host of performances to woo your sweetheart. Kicking off the weekend on Feb. 12, is "Love Song with Miss Frenchie Davis." Frenchie Davis, from Los Angeles and a graduate of Howard University, has performed on Broadway and NBC's The Voice. An advocate for the African-American community, the LGBTQ community, and people of color, Frenchie continues to wow audiences with her wit and versatile talent. Also on Feb. 12 is Algebra Blessett, an R&B artist from of Atlanta. She has earned a reputation as one of that city's most exciting new talents. Finally, on Feb. 14, look out for a performance by Antonio "Tony" Terry, an American soul/new-jack swing singer from Washington, D.C., and a graduate of the Duke Ellington School.
Bastille
In Alexandria, the French-American brasserie Bastille goes down the romantic lane with its Valentine's Day event. The restaurant is serving a three-course prix-fixe menu ($85/person). There is also a wine pairing for $29. The menu starts with options like lobster bisque and seared foie gras. The main course includes options like seafood bouillabaisse and filet mignon. Dessert includes chocolate profiteroles and a truffle goat cheese.
Bresca
This Michelin-starred restaurant on 14th Street from acclaimed chef Ryan Ratino is serving a six-course prix-fixe dinner the entire weekend, Feb. 11-14. Starting at $185/person, the dinner can also include additional drink and caviar pairings. Starters include a smoked roe and squash tart, mains include Maine scallops and Wagyu beef, and dessert features "ambrosia" of coconut and passionfruit.
Xiquet
Award-winning Chef Danny Lledó, at his relatively new fine-dining Spanish and paella restaurant in Glover Park, has also earned a Michelin star. The indulgent tasting menu will include enhancements like A5 Kagoshima Wagyu, truffles, and much more ($325/person; wine pairing $225/person that includes a special toast).
Immigrant Food+ at Planet Word
Celebrate Galentine's Day with Women Winemakers at Immigrant Food+, which is offering guests a week-long Galentine's or Valentine's offering from Feb. 9-16. The team invites guests to "celebrate with Women Winemakers" with a unique selection of wine flights, all of which feature female-produced wines from across the globe. The wine flight will also come with a Baked Brie Skillet for two. Bottles will be available for purchases as well.
RAKO
The women-owned RAKO coffee spot in Arlington has created special Valentine's Day gift sets in partnership with some of their favorite small businesses. Their Valentine's Day gift set includes the best of three RĀKO direct-source coffees, a special edition Raspberry Cheesecake Chocolate bar from Harper Macaw, and a handcrafted soy candle from Poze Candle Co.
Schilling Canning Company
Visit the Navy Yard restaurant Shilling Canning Company on Saturday, Feb. 12 for an early and intimate celebration. Choose the four-course ($115) or eight-course ($155) option, for a menu that features braised pork maialino, lobster thermidor, butternut wellington and pear caramel layer cake.
La Famosa
Channeling Walter Mercado, Puerto Rican restaurant HYPERLINK "https://eatlafamosa.com/"La Famosa in Navy Yard will offer a special "Mucho Amor" carry-out package for Valentine's Day. The $85 package includes a three-course dinner for two that features Puerto Rican style Porchetta with an herb mojo sauce, Tri-fungo (a mixture of mashed green plantains, yucca, and sweet plantains), and a Torta Chocolate, filled with dark chocolate, topped with caramel sauce and served over Vanilla Chantilly Cream.
Wunder Garten
The lively gay-owned Noma beer garden will host its annual Après Ski event all February long. The beer garden is transformed into a comfy ski lodge, complete with a selection of seasonal beers and cocktails, fire pits flanked by outdoor lounges, alpine-inspired art installations, and more. On Feb. 14, there will be a hot chocolate bar and a "Dating Game" event at 9pm.
Rasika
Rasika Penn Quarter and its sister restaurant, Rasika West End will both offer a four-course, prix fixe menu for in-house and patio dining this Valentine's Day. The menu is $90 per person, or $135 with wine pairings. The menu is only available on Monday, Feb. 14. Couples will begin with an amuse of Truffle Wada Lollipop with spiced potato, truffle shavings and coconut chutney. Entrées include Lobster Malai with lobster tail, coconut milk, bay leaf and red chili, and each tables receives a dessert sampler to share.
Other popular restaurants for Blade readers include Mintwood Place in Adams Morgan, Floriana on 17th Street, Tabard Inn in Dupont, and Café Berlin on Capitol Hill.