D.C. singer turned Broadway star Julia Nixon dies at 66
Beloved cabaret performer brought diverse communities together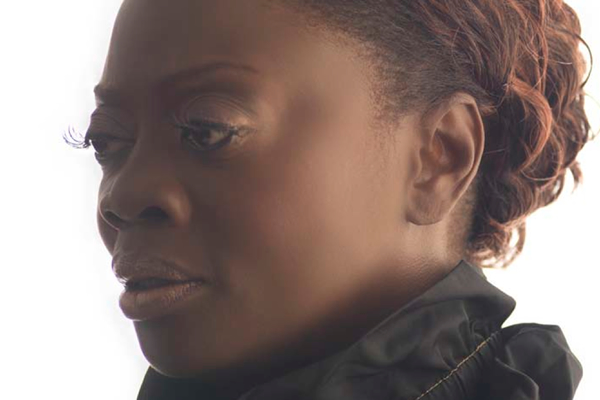 Julia Nixon, a singer, songwriter, and actress who got her start singing at D.C. bars and nightclubs in the 1970s before becoming an internationally recognized vocalist who played the lead role in the Broadway musical "Dreamgirls" in 1983, died Sept. 29 at a hospital in Raleigh, N.C. of complications associated with COVID-19, according to her longtime D.C. friend Craig Henson. She was 66.
 
Henson said that when New York choreographer-director Michael Bennett selected Nixon to replace "Dreamgirls"' original lead actress Jennifer Holliday, Nixon assured her loyal D.C. fans that she would return to D.C. after completing her run with "Dreamgirls."
 
Sure enough, Henson said, Nixon did return to perform at Mr. Henry's in Adams Morgan, where she got her start, as well as other D.C. nightspots, including Blues Alley in Georgetown and Mr. Henry's on Capitol Hill.
 
But during those years in the mid-1980s through the mid-1990s and beyond, Nixon also performed as the opening act in shows headlined by some of the nation's most famous singers and performers; including Stevie Wonder, Aretha Franklin and Tina Turner. She also accepted an invitation by the late comedian Richard Pryor to join him on a world tour as his opening act, which brought her to Tokyo, Paris, London, Russia and other international destinations.
 
Among the places she performed in the U.S. included New York's Lincoln Center, Radio City Music Hall, and Carnegie Hall. In D.C. she had also performed at the Kennedy Center and the White House and performed several times on the main stage at D.C.'s annual Capital Pride celebration on Pennsylvania Avenue near the U.S. Capitol before throngs of her loyal LGBTQ fans.
 
Henson said he and countless other fans of Nixon faithfully turned out to the D.C. nightspots, where Nixon performed when she returned to D.C. in the mid-80s and early 90s.
 
"Washington was still a somewhat racially divided city back then and it was Julia who brought together both black and white, gay and straight at Mr. Henry's throughout the 80s and early 90s and where Julia won over her life-long devoted fans," Henson told the Washington Blade.
 
He said she did this while appearing weekly at the Mr. Henry's in Adams Morgan before sold-out shows, which included two back-to-back shows each weekend evening.
 
"Her racially and sexually diverse audiences came from communities all over D.C., with the mayor and a City Council member in attendance, always ending in a thunderous standing ovation demanding an encore—and sometimes going two or three more," Henson said.
 
In a June 2006 interview with the Washington Post, Nixon told of her decision to put her performing career on hold around 1995 to raise her then-8-year-old son in her home state of North Carolina. Henson said this took place at the time Nixon and her husband separated and later divorced.
 
"Julia retreated to her home base of Raleigh to raise her son near family," Henson said. He said that around the early 2000s, her son Nicholas, who goes by the name Nikko, who was around 18 at that time, secretly contacted Dr. Phil McGraw, the popular TV psychologist whose "Dr. Phil" shows highlighted the lives of people in all walks of life.
 
Henson said Nikko urged "Dr. Phil" to consider doing a show about his mother and her talented career that was at the time on hold, and he agreed to do so. In early 2002 "Dr. Phil" had both Nixon and her son on an episode called, "How Do I Get My Career Back."
 
"Following 'Dr. Phil', Julia had a comeback show recorded live at the Birchmere Music Hall in Alexandria to a sellout crowd of 500, ending with encore after encore," Hanson said. "Her magic was back, and in the city where she launched her storied career."
 
According to Henson, a short time later Black Entertainment Television arranged for Nixon to perform in a series of overseas concerts "representing American jazz music, winning over Russians, Europeans and South Americans with her amazing classically trained five octave voice."
 
He was referring to Nixon's studies in voice at the North Carolina School of the Arts, where she learned to sing opera. Henson also points out that Nixon's father was a gospel singer at the family's church in North Carolina, providing her with a strong background in yet another genre of music.
 
In 2006, Nixon won a Helen Hayes Award for her leading role as the character Caroline Thibodeaux in the Broadway musical "Caroline, or Change."
 
Henson said recordings, including CDs, were made of some of Nixon's popular songs, including a 1985 dance record "Breakin' Down," which became a hit in the U.K.; and a 2007 album called "Keeping on Track."
 
A promotional announcement of Nixon's return appearance at Mr. Henry's on Capitol Hill for a Jan. 17, 2016, performance with her longtime piano accompanist Dave Ylvisaker and her son Nikki, who also accompanied her as a drummer, appeared to capture the sentiment of Nixon's longtime fans as well as those who reviewed her performances.
 
"Upon first hearing Julia Nixon, you notice people sit up a little taller and smiles begin showing up all over the room," the promotional announcement says. "Julia Nixon's classically trained voice is as enchanting with a 120-piece orchestra, a jazz trio or singing on a stool unplugged in the crook of a grand piano. You can't help falling in love with this singer."
 
Nixon's last performance in the D.C. area took place July 3 of this year at the Birchmere. Henson said she had plans to return once again to perform at Mr. Henry's on Capitol Hill this fall.
 
"As fate would have it, or perhaps even Providence, her beginnings were with Mr. Henry's as was her end—amongst those who loved her most," Henson wrote in a statement to the Blade. "Julia was due to start back at Mr. Henry's when COVID took her life," he wrote.
 
"She once told me: 'God gave me a voice to sing, and I'm going to use it until the day I die.' Julia indeed fulfilled God's intentions," Henson wrote. "She will forever live in our hearts and souls. Thank you, Dear Julia, for the music, the love, the joy."
 
Nixon is survived by her former husband, Chuck Nixon of Hyattsville Md.; her son Nicholas 'Nikko' Nixon of Raleigh, N.C.; and six siblings: James E. McGirt of Florence, S.C.; E. Albertina McGirt of Greensboro, N.C.; John E. McGirt of Rowland, N.C.; Gregory A. McGirt of Issaguah, Wash.; Cynthia O. McGirt of Raleigh, N.C.; and Lee E. McGirt also of Raleigh.
 
She is predeceased by her parents, John Neally McGirt and Julia Smith McGirt.
 
Information about funeral or memorial services have not been publicly announced by the family.
Longtime LGBTQ advocate Kathleen DeBold dies
Served as transformative leader of Mautner Project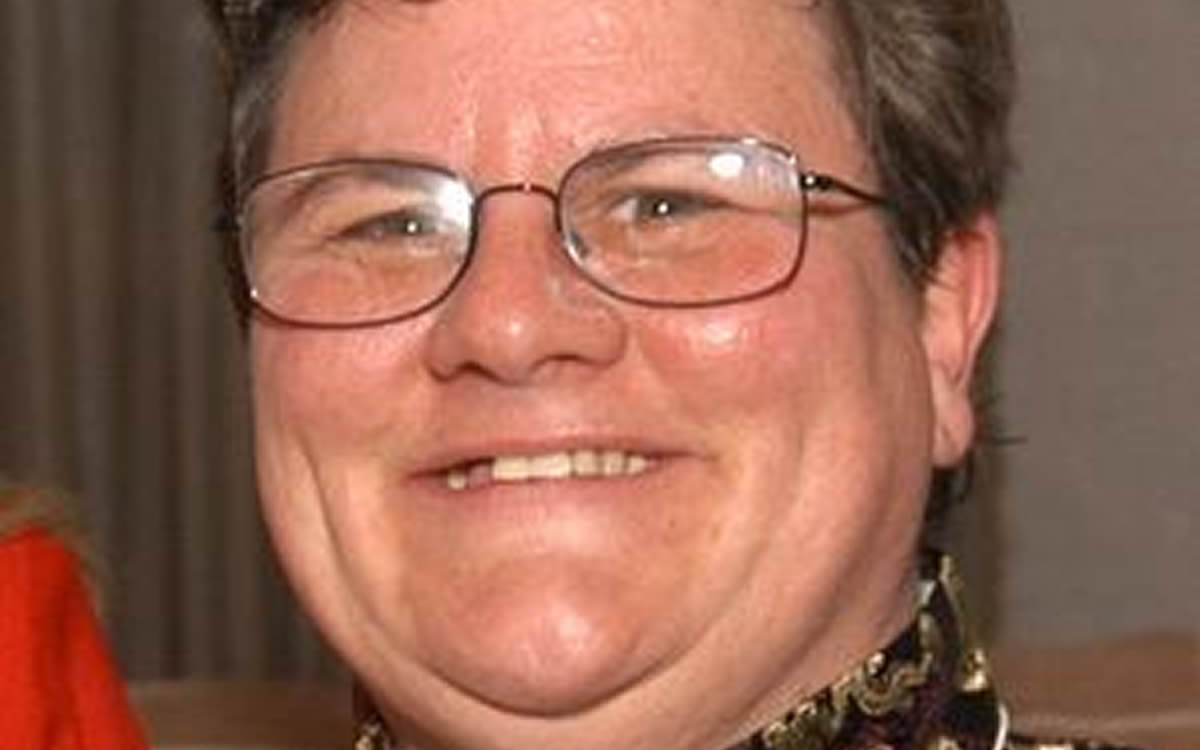 Kathleen Joan DeBold, celebrated D.C. LGBTQ activist, died suddenly on Oct. 9, 2022 in Ocean City, Md. at age 66, according to an obituary released by family and friends. She was born on Nov. 16, 1955 in Brooklyn, N.Y., to Francis Charles and Joan Marie DeBold. During childhood, her family moved to Maryland.
DeBold graduated with a degree in agriculture and life sciences from the University of Maryland College Park in 1977. She worked for the Entomological Society of America and was the first female apiary inspector in the state of Maryland, according to the statement. Her international political commitments inspired her to join the Peace Corps in 1982, where she was stationed in the Central African Republic (CAR) for three years to teach beekeeping. She then returned to CAR with Africare as an extension and training specialist for four more years. While living in Africa, she became fluent in Sango (language of CAR) and French, and she edited BARCA: Bulletin Apicole de la Republique CentrAfricaine, a journal for beekeepers.
Returning to the United States in 1989, DeBold began her work as an LGBTQ activist. She worked at the Gay and Lesbian Victory Fund, an organization dedicated to electing openly LGBTQ candidates to political office; she served as deputy and political director and worked on the campaign for U.S. Sen. Tammy Baldwin, among others. While at the Gay and Lesbian Victory Fund, she wrote the book "Out for Office: Campaigning in the Gay Nineties."
In 1999, she was named executive director of the Mautner Project, an organization for lesbians with cancer. Her leadership at Mautner was transformative; she increased the size and influence of the organization, bringing attention to the issues of lesbians with cancer and health care access for lesbians. Through her vision, Mautner operated as both a vibrant service organization in Washington, D.C., and a national and international leader on lesbian health issues. While at Mautner, DeBold edited, with Victoria Brownworth, the book "Coming Out of Cancer: Writings from the Lesbian Cancer Epidemic." DeBold worked at Mautner through 2007.
She served as the interim director of Servicemembers Legal Defense Fund, an organization that supported military service members experiencing discrimination and worked to overturn "Don't Ask, Don't Tell." She also served as administrator for the Lambda Literary Awards during the 2010s.
In addition to working for lesbian and gay movement organizations, DeBold was a dedicated volunteer. Starting in 1990 and for the next three decades, she was a regular book reviewer for Lambda Book Review and other literary publications. She wrote book jacket copy for Naiad Press, which later became Bella Books. She served as a judge for the Barbara Deming Memorial Fund in 2014, awarding $8,000 in grants among several authors. In all her work, she brought passion, humor, and joy.
DeBold loved puzzles, jokes, and puns. She created Wordgaymes, an LGBT-themed crossword puzzle that appeared in numerous lesbian and gay newspapers across the country. She also created LGBT cartoons that appeared in numerous publications. She regularly competed in the Style Invitational, sponsored by the Washington Post, earning many mentions, losses, and other accolades.
DeBold was beloved in LGBTQ communities and received many honors. The Washington Blade recognized her as "Most Committed Female Activist" in 2001 and a "Local Hero" in 2005. Women's eNews named her as one of 21 Leaders of the 21st Century in 2007. In 2015, the Rainbow History Project celebrated her as a Community Pioneer. In accepting that award, she paid tribute to her partner Barbara: "There is nothing in those 40-plus years that I have accomplished alone. I am terribly shy and introverted, which is not the best foundation on which to construct an activist life. But the work is so important and the need for change so great that I've just had to cowgirl up."
In 2019, to honor her Irish heritage she became a dual Irish/American citizen. In 2020, she was awarded a Fulbright Scholarship to study Irish at Gaeltacht College in Ireland; unfortunately, the COVID-19 pandemic prevented this study.
DeBold was an avid gardener. She loved reading (especially Irish history and poetry), cooking, baking, playing guitar, and singing. And her cat, Buffy.
She is survived by her longtime companion of 48 years (legal wife of nine years) Barbara Johnson of Burtonsville, Md.; her sister Bonnie DeBold (Scott Mann) of York, Pa.; her brother Daniel DeBold (Aldona) of Olney, Md.; sister-in-law and brother-in-law Judith and Abram Peele of Pulaski, Va.; sister-in-law Amy Johnson of Pulaski, Va.; nieces and nephews Erin, Sean, Blair, Kevin, Matthew, Thomas, Justin, Tommy, and Kristina; and grandnieces and nephews Alyssa, AJ, and Anthony. She will also be remembered with love and affection by a large community of family, friends, and people whose lives were changed by her work.
Donations in her memory may be made to Tree-Mendous Maryland or Sinister Wisdom.
Longtime D.C. LGBTQ rights advocate, event promoter Jacob Pring dies at 47
Popular events included parties for people with HIV and 'Gay Day' at National Zoo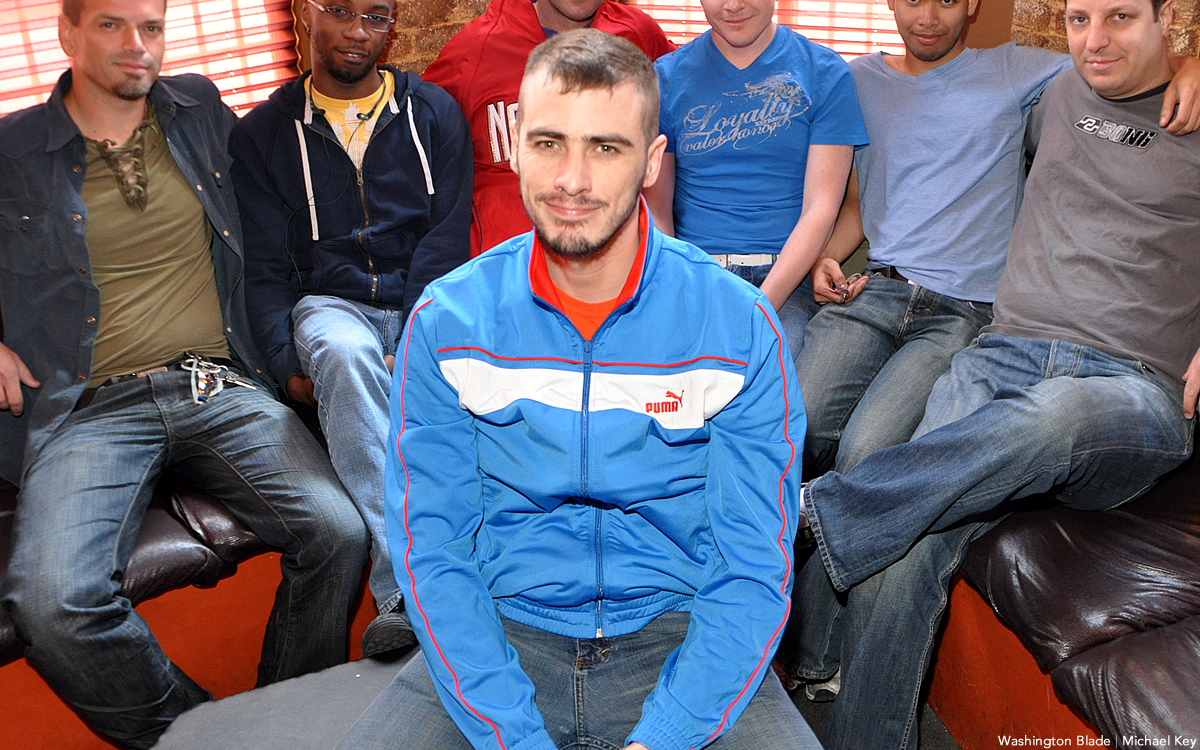 Jacob Nathaniel Pring, a D.C.-area LGBTQ rights advocate whose career included working as a mortgage loan officer and Lyft driver by day while organizing social events and parties at night and on weekends at D.C. gay bars and other venues, including "Gay Day" at the National Zoo, died Sept. 26, at his home in Springfield, Va. He was 47.
His longtime friend Nicholas DiBlasio said another friend and housemate at the group home where Pring lived found him deceased in his room. DiBlasio said Pring's passing was sudden and unexpected and friends and family members were awaiting the results of toxicology tests associated with an autopsy performed by the Virginia Office of the Chief Medical Examiner to determine the cause of death.
"Jacob was a good man, and he had an engaging personality and a marvelous smile," according to Sasha Chijoku, one of his housemates who posted a tribute to Pring on Facebook. "Above all, Jacob's personality was big, and the only thing that was perhaps bigger was his smile," she wrote.
DiBlasio and others who knew him and posted messages on social media said Pring for many years organized and promoted weekly leather-oriented events at gay clubs and other LGBTQ supportive clubs. Among them were the events held at the D.C. gay bar Green Lantern and the LGBTQ-friendly nightclub Crucible called CODE and XXX parties.
In a January 2013 interview with the Washington Blade, Pring said between 100 and 150 mostly gay men turned out for those events.
"There's always new people coming in," he said. "People bring their friends. It's fun. No attitude, no drama."
DiBlasio said Pring was born and raised in Pennsylvania. Pring's Facebook page says his hometown was Levittown, Pa. Pring's LinkedIn page says he studied computer engineering at Temple University in Philadelphia from 1998-1999 and studied biology at the University of the District of Columbia from 2014-2017, where DiBlasio says he believes Pring received his bachelor's degree.
"I served in the U.S. Air Force and the Air National Guard," Pring stated in a September 2020 Facebook posting. "I chose to do my part to keep our country safe," he wrote, adding, "This stuff about Trump saying crazy things he has said makes me so angry! Please vote that asshole out! Please!"
Pring, an outspoken supporter of LGBTQ rights, makes it clear in his social media postings that he was a staunch Democrat.
While a student at UDC in 2015, Pring created a student military veterans group called VIRTUES, which he said stood for "Values, Integrity Readiness, Tenacity, Unity, Excellence, and Service."
In his LinkedIn page, Pring says he worked from 2003 to 2006 as a Senior Mortgage Consultant for the firm Preferred Service Mortgage and in the following year, he held a similar position with Access National Mortgage. It says that beginning in 2020 he served as a loan officer with Intercostal Mortgage LLC.
DiBlasio said about a year later in 2021 Pring switched jobs to resume working as a Lyft driver, which he had been doing periodically in earlier years.
David Mariner, former executive director of the D.C. Center for the LGBT Community, praised Pring for creating yet another important event – Gay Day at the Zoo – which Mariner said served and continues to serve as a fundraising event for the D.C. Center
"He was out as an HIV-positive person and created social spaces for poz men," Mariner said in a Facebook posting this week.
Mariner was referring to Pring's launching of a series of "Poz" events for both people with HIV and their friends and loved ones.
"The Poz events bring faces to the disease & helps eliminate the STIGMA surrounding people with HIV/AIDS," Pring stated in a Facebook message. "The DJs are HIV+ & Jacob Nathaniel Pring himself has been Poz for 7 years!" his message states.
Pring's friends have pointed to other social media postings by Pring discussing his own struggles with substance abuse and depression. But in recent years, Pring's postings have said the support he received from counseling and support groups helped him "walk away" from drug use.
"I have had a blessed life," he wrote in a Sept. 7, 2020, Facebook posting. "Walking away from the drugs for good has me sitting here reminiscing of younger days," he wrote. "We don't get to go back but we sure do get to live an older life. I switched gears," he continued.
"Sex ran my life for 30 years. Now, I feel like a retired older elder," he stated. "I have lived life to the fullest. I can't imagine what life has left in store for me. But I have reached a new mental frontier. I feel lucky and blessed to have made it to this new age of living!!!"
But DiBlasio said about one year later the death of Pring's mother, to whom he was very close, took an emotional toll on him. "That was about a year ago and that hit him pretty hard," DiBlasio said.
Another one of Pring's friends, who identifies himself on Facebook as Mike Di, appeared to sum up Pring's life as he was known to many of his friends and loved ones in a posting on the day he learned of Pring's passing.
"Jacob, I am so sad to hear the news of your passing tonight. The progress you made over the past 10+ years putting yourself through school, tackling the demons, living clean, etc. It was all remarkable and I'm so proud of you," he wrote.
"I'm grateful that you left about a thousand pics of yourself (& with friends) here on your Facebook," Di said. "It's a gift really…you can never be forgotten, nor the highs and lows of the last 15 years of your life that are documented in the pics."
Chijoku added in her tribute to Pring, "He was a fine man, and certainly Heaven is being greeted right now with the toothiest grin I've ever had the pleasure to know!"
Pring's sister, Michelle Forrest, said family and friends were planning a memorial service or celebration of life for Pring at the family's hometown of Levittown, Penn. as well as in D.C, and an announcement would be made when the plans are finalized.
Pring was predeceased by his mother, Paulette Marks of Levittown, Penn. He is survived by his father, John Pring of Bethlehem, Penn.; his brother, Matthew Pring of Texas; his sisters Michelle Forrest of Brooksville, Fla., and Amy Lindquist of Levittown, Penn.; and many friends. Among the friends are Nicholas DiBlasio, Sasha Chijoku, Todd Westberg, Babak Movahedi, John Madej, and Tommy Sanders.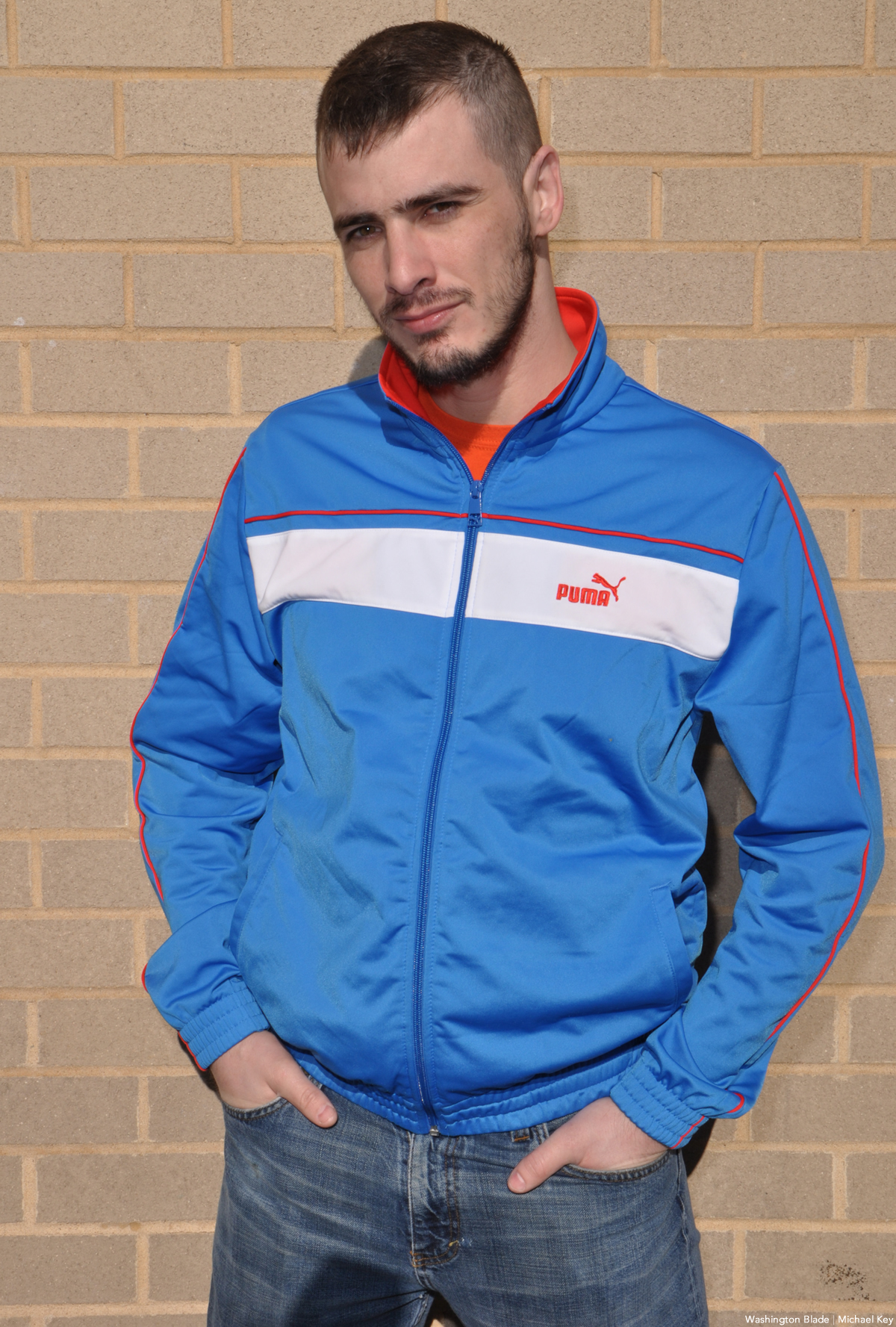 Co-founder of D.C. LGBTQ Adventuring group Warren Potas dies at 73
Avid outdoorsman organized gay hiking, canoeing, bicycling trips beginning in 1979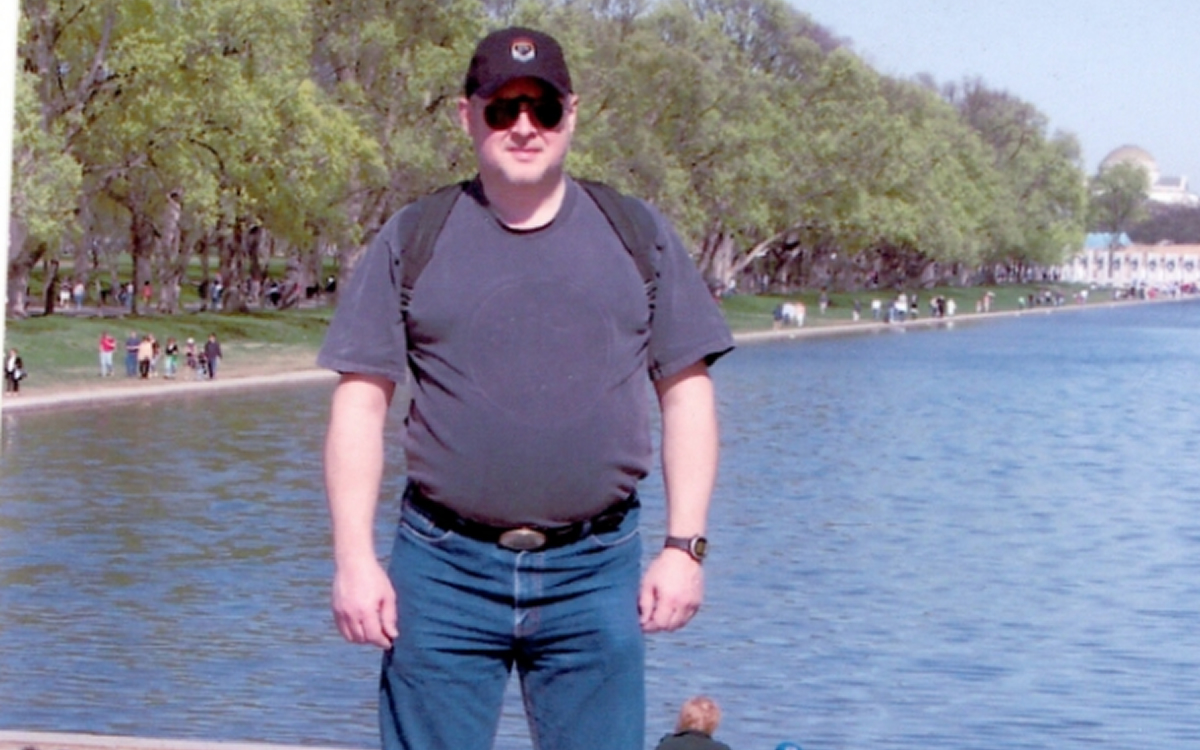 Warren Potas, a D.C. area-based computer engineer who designed mainframe computer software for some of the nation's leading tech companies, including IBM and Unisys, and the co-founder in 1979 of D.C.'s then gay and lesbian wilderness and outdoor group called Adventuring died on Sept. 5. He was 73.
The cause of death was not disclosed by the Budd Funeral Home of Woodbury, N.J., which organized funeral arrangements and released a detailed write-up on Potas's life that it says Potas himself prepared.
Potas, who was retired at the time of his passing, had divided his time in recent years between D.C. and his hometown of Wenonah, N.J., which is close to Philadelphia, according to Jennifer Budd, the funeral home's director.
"Warren regarded wilderness/outdoors as the touchstone of his spirit," the write-up released by the funeral home says. "Additionally, he enjoyed interacting with people, savoring insights that come from the melding of experience, intuition and reasoning, celebrating the joys of the senses, and appreciating and learning from the world of nature," the write-up says.
It says Potas, who referred to himself as Adventure Man, received his Bachelor of Science and Master of Science degrees with a major in computer science and minor in economics magna cum laude from Brown University in Providence, R.I. It says he completed his master's degree in 1971.
"Over time, the bulk of his earnings were derived from mainframe computer software design and development stints at companies including IBM, Unisys, EDS, Calvert Mutual Fund Group, Systems and Applied Science Corporation, and U.S. government agencies, including Naval Research Laboratory, Indian Health Service, and National Institute of Mental Health," the write-up says.
"He enjoyed applying a creative, design-oriented approach to problem-solving and was eager to encourage the talent of others," it says.
The write-up says that an interest in the world of finance, including the stock market, began during Potas's early teens and continued during his years in college and later years.
"He spent an aggregate handful of years in the '70s and '80s trading futures markets with substantial success, though failing to break into large fortune," the write-up says.
It says one of his early and most memorable outdoor endeavors took place in 1974
In a "late winter cross-country skiing and backpack trek through Yellowstone Park from the South Entrance to the West Entrance."
The write-up says other major wilderness outings included "bicycle-packing (the Natchez Trace '75), a month long 1,200-mile ride through the highlands and island of Northwestern Scotland ('76), the Canadian Rockies ('79), and river activities ranging from canoeing the quiet intimate streams of the New Jersey Pine Barrens to operating rafts through major white water on the Salmon (Middle Fork and Main), various stretches of the Green River and the California Sierra rivers."
The write-up says Potas regarded his co-founding of the D.C. Adventuring group and its ongoing success as his greatest lifetime accomplishment.
D.C. area resident Pete Kostik, the other co-founder of the Adventuring group, noted that the group "is still going strong" and celebrated its 40th anniversary in 2019. Kostik said Potas told him he would not be able to attend an event celebrating the 40th anniversary of the group because he was at his family residence in New Jersey caring for his ailing mother, who died one year later.
Kostik said at least for Adventuring's first 10 years, Potas played an active role in helping to organize trips to various locations both locally and across the country.
"Before long the group narrowed its focus to outdoor activity such as hiking, bicycling, canoeing, white water rafting, and the like," Kostik said. Under Potas's leadership, the group arranged for trip leaders to organize what Kostik called "elaborate" trips. "There was one down the Grand Canyon. There were bicycling trips out west. And ones closer to home and in other states," he said.
Kostik said it was Potas's vision, along with his, during the group's early years that it would broaden the scope of places for gay people to meet beyond that of the gay bars. "It really filled a need at the time we started," Kostik said.
The write-up on Potas says he became involved in many other local LGBTQ groups both around the time he helped found the Adventuring group and in later years. Among them were Chesapeake Bay Bears, Lambda Soleil, Four Seasons Garden Club, Ushers, Prodigay, and SigMa.
"From 1979-1982, Warren helped launch and sustain the first independent gay community center in D.C. (GCC/DC) as both a volunteer and board member," the write-up says.
Funeral director Jennifer Budd said Warren Potas was predeceased by his parents Anthony and Blanche Potas. She said he was an only child. The write-up says funeral services were to be private. There was no suggested organization to support with a contribution in lieu of flowers.
But the write-up on Potas' life concludes by saying he was a "fiercely committed card-carrying supporter of the American Civil Liberties Union."