Dave Chappelle can kiss my Black gay ass
Comedian targets transgender people in new Netflix special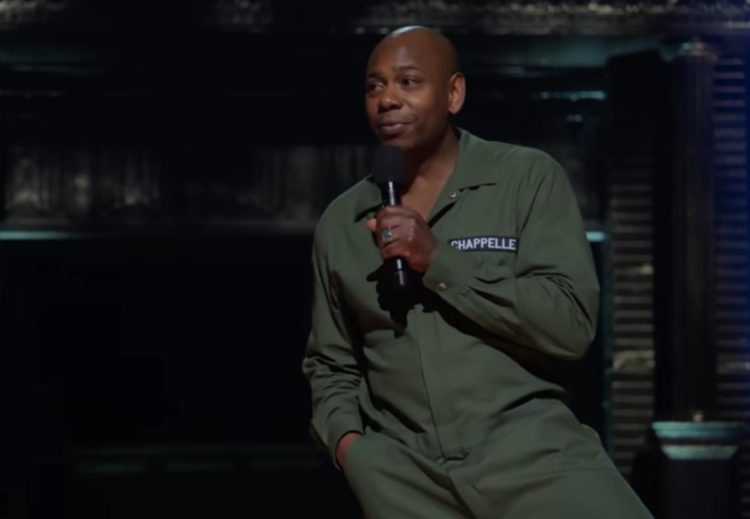 By Alvin McEwen — There is no other way to say this. Dave Chappelle is an ignorant son of a bitch whose embrace of stereotypes about LGBTQ people do more to hurt both the LGBTQ and Black community than any words or actions of the anti-LGBTQ right. 
First, a little background;
'Comedian Dave Chappelle's new Netflix special, The Closer, is his last for the service as he concludes a multi-project deal spanning several years and while he tries to pass it off as an examination of racism and LGBTQ issues, it comes across more as a hypocritical justification of a career spent making vulnerable people feel like shit. To cap off his numerous comedy specials, Chappelle pledged not to make jokes about the LGBTQ community any longer, offered to negotiate terms for rapper DaBaby, and announced he is a transgender exclusionary radical feminist (TERF) before launching into a derogatory diatribe about transgender women's genitals."
That's not all. Chappelle proceeded to attack all LGBTQ people:
Throughout the special, he repeatedly circles back to pitting racism against anti-LGBTQ animus. After pointing out that DaBaby had killed another man and still continued to perform and escaped punishment, but got "cancelled" after making incredibly derogatory comments about gay people, Chappelle made the comparison direct. "Do you see where I'm going with this?" he quipped. "In our country, you can shoot and kill a n****r, but you better not hurt a gay person's feelings!"
Then he proceeded with more junk:
"Gender is a fact," he continued. "Every human being in this room, every human being on Earth, had to pass through the legs of a woman to be on Earth. That is a fact. Now, I am not saying that to say trans women aren't women, I am just saying that those pussies that they got … you know what I mean? I'm not saying it's not pussy, but it's Beyond Pussy or Impossible Pussy. It tastes like pussy, but that's not quite what it is, is it? That's not blood, that's beet juice."
… In the end, he proclaims that he's done making jokes about "LBGTQ, LMNOPQXYZ people," saying "it is over." "I am not telling another joke about you," he said, "until we are both sure that we are laughing together."
"All I ask from your community, with all humility, will you please stop punching down on my community?"
I could say a lot of things about this man's ignorance, but I want to focus on one thing because it infuriated me the most. This comment:
"All I ask from your community, with all humility, will you please stop punching down on my community?"
That is the epitome of all of the bullshit LGBTQ people of color have had to deal with from Black heterosexual people—the entitlement mentality.
That's the belief that whenever there is talk about issues of the Black community, problems of the Black community, or the survival of the Black community, it's all about Black heterosexuals. God forbid you point to out that heterosexuality is not prerequisite of being Black. 
No matter how many times it is proven to some heterosexual Black people that LGBTQs of color exist, that we have families and children, and should be acknowledge as full members of the Black community, they will cling to their fantasies of toxic Black masculinity and oversexed Black femininity with as much passion as a demented Trump voter still holding on to the lie that he was cheated out of victory in the 2020 election. And there is no room in these fantasies for LGBTQ people of color.
For phony ideas of blackness to survive in the minds of some Black heterosexuals, people like me have to be mentally placed in a box where we are pulled out when they want someone to make fun of or even worse, assure themselves of how "tolerant" they are because they have chosen not to knock us upside the head or scream passages of the Bible at us which they themselves do not adhere to. 
The latter is even more insulting. That's when they give us false assurances that they "have no problem with our lifestyle" or our "sexual preferences." They want us to believe that, but the way they say it always makes me feel like dog shit on the sidewalk.
When it comes to LGBTQs of color and the Black community, some Black heterosexuals want to have the first, middle and last word in the conversation. LGBTQs of color are supposed to be silent. We are supposed allow ourselves to be dictated to and psychologically dissected to fulfill someone's bullshit ideas of what the Black people are supposed to be. The implication is that no real Black person is LGBTQ so we don't matter.
If you Black heterosexuals have no problem with us, then acknowledge us. Stop with this nonsense about LGBTQ and Black people being different. Whether you like it or not, our identities intersect in our daily lives and especially in our history. Does anyone think that it was only heterosexual Black people who went through slavery, segregation, lynchings, rapes and all of the uglies which come with historic systemic racism in America? Where the hell do you think we were when this stuff was happening? On an island somewhere? In outer space?  Do you think we don't feel the pangs of racism now? We do, but it is difficult for us to voice how it especially affects us because some of you heterosexual Black folks are dominating the conversation and won't let us get a word in edgewise.
If you would just shut up for a second and let us talk, you would hear how racism does affect LGBTQ people of color in a way it doesn't affect you.
Personally, I am both Black and gay. And as such, my life matters, my issues matters, my rage matters, and my need for justice matters. Not as either a Black person or a gay person, but as BOTH, together, inseparable. No one has the right to make me choose my identity.
Lastly, let me go back to Mr. Chappelle, because I haven't forgotten about him.
I would suggest, Mr. Chappelle, that before you start on another one of your stupid routines about LGBTQ people, take your bony ass to the library or better yet, google some names—Bayard Rustin, Monica Roberts, Barbara Jordan, Bessie Smith, Ma Rainey, Angela Davis, James Baldwin, Audre Lorde. You did not get to the place where you can make millions on stage talking shit solely on the backs of Black heterosexuals. And you need to know that.
Lastly, when you are done with that, go the bank and count your millions. Then google the number of Black trans men and women who have been murdered this year and the last. Read each of their names. Compare their lives to yours.
That way, you will truly understand when someone is punching down.
********************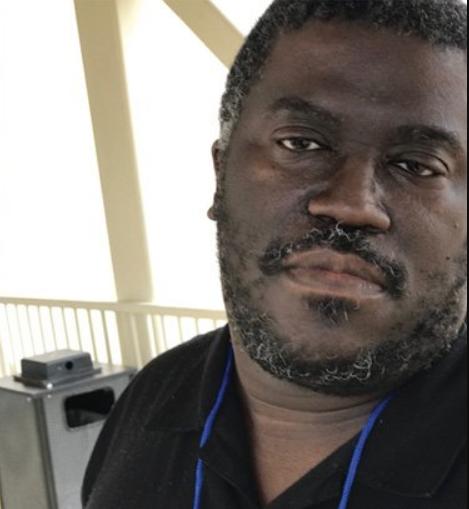 Alvin McEwen is 50-year-old African American gay man who resides in Columbia, SC. McEwen's blog, Holy Bullies and Headless Monsters, and writings have been mentioned by Americablog.com, Goodasyou.org, People for the American Way, Raw Story, the Advocate, Media Matters for America, Crooksandliars.com, Thinkprogress.org, Andrew Sullivan's Daily Dish, Melissa Harris-Perry, The Last Word with Lawrence O'Donnell, Newsweek, the Daily Beast, the Washington Blade, and Foxnews.com.
He is the 2007 recipient of the Harriet Daniels Hancock Volunteer of the Year Award and the 2010 recipient of the Order of the Pink Palmetto from the SC Pride Movement as well as the 2009 recipient of the Audre Lorde/James Baldwin Civil Rights Activist Award from SC Black Pride. In addition, he is a 3-time nominee of the Ed Madden Media Advocacy Award from SC Pride.
*********************
The preceding commentary was previously published at McEwen's blog, Holy Bullies and Headless Monsters, and is republished by permission.
It doesn't take a miracle
Hanukkah a time for LGBTQ Jews to celebrate full identity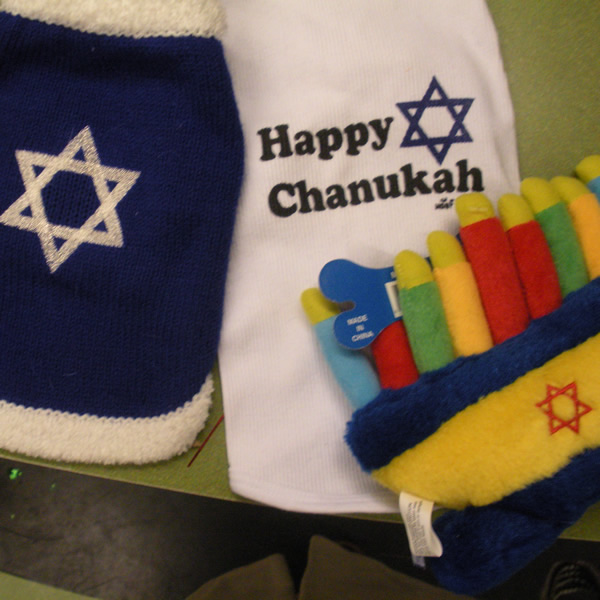 For Jews around the world, Sunday night marked the beginning of Hanukkah. The story of Hanukkah celebrates the liberation of Jerusalem by the Maccabees, a small and poorly armed group of Jews who took on, and defeated, one of the world's most powerful armies. 
Upon entering Jerusalem, the Maccabees saw that there was only enough oil to light the Temple's eternal flame for one night. But the oil lasted eight nights — enough time for new oil to be prepared. The eternal flame remained lit, and light triumphed over darkness.
The story of Hanukkah was a miracle. While we celebrate and commemorate that miracle, we should also remember that it doesn't take a miracle for one person to make a difference.
The entire world is shaking beneath our feet. The climate is in crisis and our planet is in danger. A viral contagion has claimed the lives of millions, and there's no clear end in sight. Creeping authoritarianism threatens the entire world, including here at home.
Sometimes it seems like it will take a miracle to solve even one of these problems. The reason these problems seem so overwhelming is because they are — no one person can fix it themselves.
Here in the LGBTQ community, we have made enormous strides, and we ought to be proud of them. But there is so much more work to be done.
Not everyone in our community is treated equally, and not everyone has the same access to opportunity. Black, brown and trans LGBTQ people face systemic and structural disadvantages and discrimination and are at increased risk of violence and suicide. It must stop.
These are big problems too, and the LGBTQ people as a collective can help make the changes we need so that light triumphs over darkness. But it doesn't take a miracle for individuals to light the spark.
Our movement is being held back by the creeping and dangerous narrative that insists that we choose between our identities instead of embracing all of them.
The presentation of this false choice has fallen especially hard on LGBTQ Jews, many of whom feel a genuine connection to and support for Israel. They feel marginalized when asked to sideline their identity by being told that the world's only Jewish state shouldn't even have a place on the map. And they feel attacked when asked about the Israeli government's policies during a conflict, as if they have some obligation to condemn them and take a stand simply because of their faith.
One of the ways we can shine our light is to fight for an LGBTQ community that is truly inclusive.
This holiday season, pledge to celebrate all aspects of your identity and the rights of LGBTQ people to define their own identities and choose their own paths. If you feel the pressure to keep any part of your identity in the closet, stand up to it and refuse to choose.
In the face of enormous challenges that require collective action, we must not give up on our power as individuals to do what's right. It doesn't take a miracle to do that.
The tradition of lighting the menorah each night represents ensuring the continuity of that eternal flame. One of the reasons the Hanukkah menorah is displayed prominently in the windows of homes and in public squares is because the light isn't meant to be confined to the Jewish home. The light is for everyone — and a reminder that we can share it with the world every day to try to make it better.
As long as we keep fighting for justice, we don't need to perform miracles. But we do need to do our part so that light triumphs over darkness.
It is up to each of us to map out what we can contribute to create a truly inclusive LGBTQ community. This holiday season, be the light. If you can, donate to a group that helps lift LGBTQ youth in crisis. Volunteer your time to fight for the rights and the lives of trans people. And be kind to one another.
Whether you are Jewish, Christian, Muslim, or of no faith at all, take this opportunity to share your light with the world. It doesn't take a miracle to do that.
Ethan Felson is the executive director of A Wider Bridge.
Fighting for equality for decades, trans elders still face endless hardships
Lisa Oakley rejected by 60 long-term care facilities in Colo.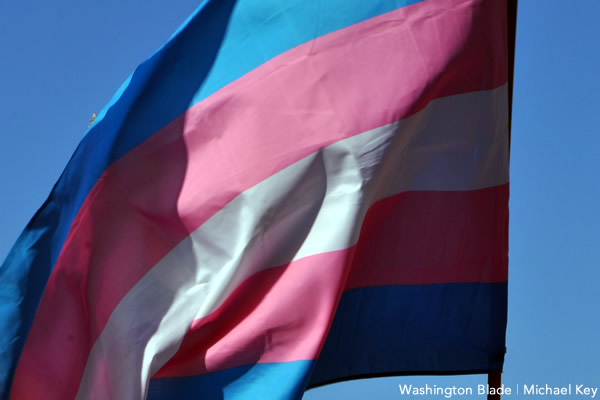 November 20 will mark the 22nd International Transgender Day of Remembrance, an international event honoring and commemorating the many transgender people murdered in transphobic hate crimes every year.
Since 2013, at least 200 transgender people have been murdered in the United States alone, 80 percent being Black and Latinx women. This number is undoubtedly an underestimate, as many murders go unreported and trans victims often are misgendered by law enforcement.
These murders are not isolated crime statistics. They grow out of a culture of violence against transgender and non-binary (TGNB) people that encompasses stigma, exclusion, discrimination, poverty, and lack of access to essential resources, including health care, employment and housing. 
These challenges result in early death. In Latin America, for example, it has been reported that the average life expectancy of a transgender person is only 35 years.
This climate of stigma and transphobia is particularly challenging for TGNB older people, who face extraordinary hardships due both to the cumulative impact of lifetimes of discrimination and regular mistreatment in their elder years. Due to isolation from family and greater medical and financial needs, trans older people are more likely to require professionalized elder services and care.
Unfortunately, these services and the facilities that provide them are often either unavailable to TGNB elders, or hostile to them. A national survey of LGBTQ+ older people by AARP found that more than 60 percent of those surveyed were concerned about how they would be treated in a long-term care setting. This includes the fear of being refused or receiving limited care, in danger of neglect or abuse, facing verbal or physical harassment, or being forced to hide or deny their identity once again.
This is a sobering reality. In October, GLBTQ Legal Advocates and Defenders filed a claim against Sunrise Assisted Living in Maine, which openly denied admission to an older transgender woman because of her gender identity.
In Colorado, Lisa Oakley was, astonishingly, rejected by 60 long-term care facilities, which her caseworker ascribes to Lisa's gender identity. One facility that agreed to admit Lisa would only house her with a male roommate.
After waiting far too long for welcoming care, Lisa eventually got help from SAGE and other community supporters and found a home in Eagle Ridge of Grand Valley. Fortunately, Eagle Ridge has participated in specialized training to be LGBTQ+-welcoming. While Lisa feels welcomed at Eagle Ridge and has made friends, she has been forced to live far from a community she loves.
These cases in Maine and Colorado are just the tip of the iceberg regarding the discrimination faced by TGNB elders. That's why it's so important that Congress pass the Equality Act, which would once and for all prohibit discrimination based on gender identity in key areas like employment, housing, and care and services.
And while legal progress is important, it's not enough. TGNB elders need more equity in their day to day lives. Older transgender people are more likely to experience financial barriers than non-transgender elders, regardless of age, income and education.
They're also at a higher risk of disability, general poor mental and physical health, and loneliness, compared to their cisgender counterparts.
These experiences have been part of everyday life for trans elders for far too long. We continue to see them struggle with the long-term effects of transphobia and violence every day. That's why organizations like SAGE are stepping up our support for TGNB elders by investing $1 million to support TGNB-focused services and advocacy both in New York and nationwide.
And we are continually amazed by the resilience of TGNB elders, creating communities built on their strength and courage.
Their resilience is nothing new. It dates back generations and was evident during the Stonewall Uprising. Over the years, trans luminaries like Marsha P. Johnson, Sylvia Rivera, Victoria Cruz—leaders of the modern LGBTQ+ civil rights movement—and countless others have repeatedly proved that they will not be invisible.
We see this determination in so many programs and activities led by trans elders at SAGE.
For example, the TransGenerational Theater Project brings together transgender people of all ages to create theater from their experiences and perspectives. These types of elder-driven programs serve as powerful reminders that transgender older people are leading their lives with resilience, creativity, and perseverance, despite the dangers they face.
Transgender and non-binary elders have survived and fought for equality for decades. They are brave. They are strong. They are leaders. Here at SAGE, we will continue to walk side-by-side with them as we continue the fight to ensure TGNB elders get the respect, change, and acceptance they deserve.
Michael Adams is the CEO of SAGE, the world's largest and oldest organization dedicated to improving the lives of LGBTQ+ elders.
LGBTQ people are being hunted down in Afghanistan
Homosexuality punishable by death under Taliban Sharia law interpretation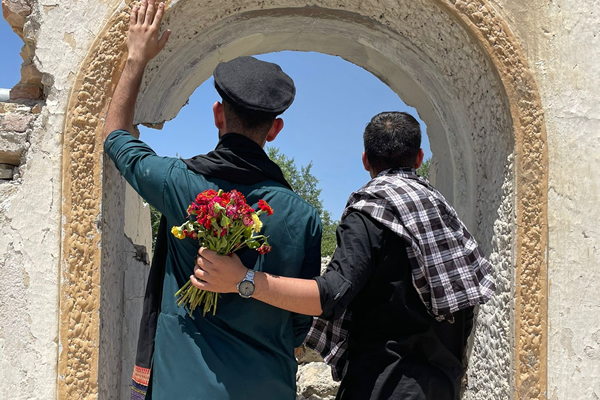 Kabul was known as one of the few "liberal" cities in Afghanistan. The word liberal is in quotation marks, and inflected, because it is liberal compared to the rest of the country. Now that the Taliban has taken over, most people who expressed themselves differently and openly are forced to adhere to Sharia law, completely change their ways, hide their identity, or be killed.
The U.S. State Department reported in 2020 that even before the Taliban took power in August, LGBTQ people in Afghanistan faced "discrimination, assault and rape" and "homosexuality was widely seen as taboo and indecent." Laws against lesbian, gay and transgender people made their existence illegal and punishable by up to two years in jail. Those laws were not always enforced, but they did leave LGBTQ people at risk of extortion and abuse by authorities, as reported by the U.K. government.
Even with the discrimination and abuse, LGBTQ people still had a sliver of space in society. Nemat Sadat, an LGBTQ Afghan author living in the United States said that gay, lesbian and transgender people helped the country's cultural life develop since the Taliban's last rule 20 years ago. But, most of these people built their lives quietly.
Now with the Taliban regime, their sliver of space in society is gone, there is no room to live quietly as an openly LGBTQ person. Under the Taliban's interpretation of Sharia law, homosexuality is punished by death.
In an interview with Reuters, Waheedullah Hashimi, a top decision maker for the Taliban said, "there will be no democratic system at all because it does not have a base in our country," and continued to say, "what type of political system should we apply in Afghanistan is clear. It is sharia law and that is it."
One source spoke to a 20-year-old university student who is lesbian in Afghanistan. Her family accepted her as a lesbian, but now the new Taliban leadership has put the lives of all of her family at risk. There is a new surge of violence against any lesbian, gay and transgender people. This includes anyone speculated of being lesbian, gay, or trans, and those who support them.
This young lesbian woman has gone into hiding. She is part of hundreds of LGBTQ people in Afghanistan who are pleading with advocates and organizations outside Afghanistan for help to escape the Taliban tyranny.
Nemat Sadat shares stories of lesbian, gay and trans people in hiding. He shared a story of a gay man who watched from his hiding place in the ceiling as Taliban fighters beat the friend who refused to disclose his location.
LGBTQ people in Afghanistan fear the risk of being arrested, beaten and killed. The Taliban made it clear that it is enforcing its strict religious laws against Afghanistan's LGBTQ citizens. In an interview with Germany's Bild newspaper, one Taliban judge said there were only two punishments for homosexuality: "stoning or being crushed under a wall."
LGBTQ people in Afghanistan are reporting that their friends, partners and members of their community are being attacked and raped. They also stated that Islamic fundamentalists and riotous groups are encouraged by the new tyranny and are on the hunt for LGBTQ people.
Another source shared that a gay man was targeted for his sexuality and then raped by his male attackers. That is a terrible paradox. He was raped by his male attackers, who criminalizing him for having same sex relations.
LGBTQ people are in hiding, desperately trying to get out of the country, and trying to erase any proof of their queer identity.
They feel abandoned by the international LGBTQ community. The Taliban is proving that the Western nations have normalized relations to their government. The Taliban and their supporters see this a proof of their victory. This leaves LGBTQ people defeated and fearing torture and death.
The U.S. government and other Western countries evacuated many people out of Afghanistan, including journalists, women's rights activists and those who worked with foreigners. But, LGBTQ activists said that nothing has been done for them. A source says about her situation, "we will definitely be killed. We are asking to be evacuated immediately from Afghanistan." To date, no safe route has been found.
Even underground measures to help LGBTQ people are challenging and near impossible. The Rainbow Railroad is a non-governmental organization helping LGBTQ people around the world escape persecution. Executive Director Kimahli Powell said evacuating LGBTQ people from Afghanistan is especially hard as they are often alone, in hiding, and unable to contact each other. If routes to get them out is nearly impossible, that still means those routes are somewhat possible. As difficult as it may be, we must find pathways to save these people and get them out.
The Taliban regime has established itself, knowing with certainty that the world will stand aside, albeit condemning and protesting, but not intervening. This is empowering jihadists across the world, especially in the Middle East. The Taliban has many allies and admirers, including the Palestinian Islamic Jihad (PIJ) and Hamas.
The leader of Hamas, Ismail Haniyeh, travelled from Palestinian territories to meet with Taliban leaders in Qatar. The Palestinian Islamic Jihad has a history of ties to the Taliban, even with radicals joining each other's organizations. Very public statements of congratulations were made between leaders of the Taliban, Hamas, and Palestinian Islamic Jihad, and all with full Iranian support.
The increase in brazen forcefulness of these groups reaches beyond Afghanistan, and spreads to the lands dominated by other similar groups. This causes an escalation of the threats to anyone who opposes Sharia law or who lives differently than what Sharia law allows. LGBTQ people in these lands are in peril.
If we do not help LGBTQ people in Afghanistan, the lives of LGBTQ people under other similar tyrannies face increased uncertainty and danger.
Since posting this video, I have been receiving direct messages from LGBTQ people in hiding in Afghanistan, and those who are seeking to be evacuated. They all share harrowing experiences of being attacked, raped, and threatened by Taliban, Islamic State and bullying groups.
Yuval David is an innovative actor, host and filmmaker with a creative mantra to entertain, uplift and inspire. He is a captivating performer and compelling storyteller who uses his platform for sharing narratives that affect social change, specifically on behalf of highly respected U.S. and international organizations that raise awareness for the marginalized and under-represented, inspired by his LGBTQ+ and Jewish identity, and his Israeli-American roots.
He can be reached through social media