South Korea court orders trans sergeant reinstated in posthumous ruling
Byun Hui-su was first active duty soldier to have sex reassignment surgery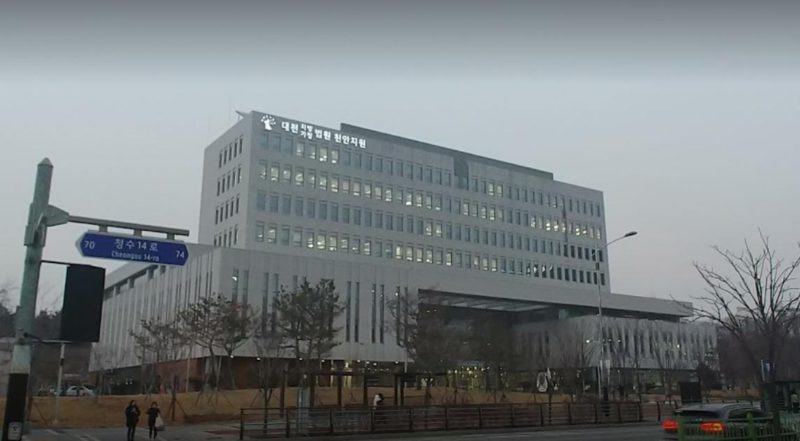 Republic of Korea (ROK) Army Staff Sgt. Byun Hui-su was a tank driver who simply wanted to continue to serve her country in the military. But she also wanted to serve as her authentic self, a 23-year-old trans female and that is where the problem arose.
She was stationed in Gyeonggi Province, north of Seoul and in January of 2020, after she had made a trip to Thailand in 2019 for gender reassignment surgery and notified her superiors that she wanted to transfer to the ROK Army female corps, the ROK Army summarily discharged her for being trans.
She took the Army to court with the assistance of the Center for Military Human Rights Korea, a civic group, who had filed a petition alleging Byun's forced military discharge was a discrimination against transgender people. The National Human Rights Commission of Korea (NHRCK) in December of 2020 concluded the ROK Army's decision in January to discharge her as opposed to allowing her to continue to serve in the military as a female soldier had no legal grounds.
In a highly emotional press conference after the ROK Army had announced its decision to discharge her from active duty, Byun broke down in tears as she described the decision to undergo surgery after suffering from gender dysphoria, which medical experts define as distress from the internal conflict between physical gender and gender identity.
"I will continue to fight until the day I can remain to serve in the army," she said. "I'll challenge the decision until the end, to the Supreme Court," she told reporters.
The case had brought widespread media attention both in South Korea and overseas because she was the first known trans ROK Army active-duty soldier to have sex reassignment surgery.
Yonhap News Agency had reported that the ROK Army's discharge decision was based on the fact that the staff sergeant's loss of male genitalia placed her in the Level 3 physical disability under the ROK military law and rendered her unable to serve as a result.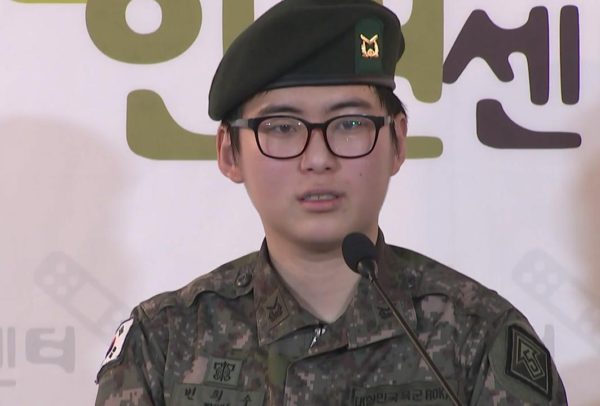 The majority of the NHRCK commission disagreed with the ROK Army's findings and concluded the discharge was unlawful "because there is no legal basis for applying physical disability ratings to transgender people."
The commission also found that the ROK Army's finding of her case as a physical disability was incorrect and contravened human rights law, since she underwent the sex reassignment surgery not because of an accident but because of her gender identity.
This past week in a bittersweet moment, the Daejeon District Court said that as her trans gender was already legally recognized, the ROK Army should have used standards applied to women to determine her fitness to serve.
Ruling in Staff Sgt. Byun Hui-su's favor, the court noted: 'When based on standards of women, there are no mental or physical disability grounds for dismissal." The court then ordered the ROK Army to reinstate her.
Sadly there was no celebratory acknowledgement because on March 3, 2021, she took her own life and was discovered deceased by emergency officials at her home in the city of Cheongju, south of the South Korean capital city of Seoul.
Rest in peace Staff Sergeant Byun, Hui-su. Your courage inspires us to fight for a world free of discrimination and hatred. #TransRightsAreHumanRights pic.twitter.com/CIKwWYKMz0

— Amnesty International (@amnesty) March 5, 2021
"Byun's death resonated even more with the public because the military and this society refused to acknowledge the change," Rainbow Action Against Sexual-Minority Discrimination of Korea, an umbrella association of group of 40 sexual minority groups, said in a statement upon learning the news of her death.
In a statement released after the Daejeon District Court's ruling, the Center for Military Human Rights Korea said that the case took far too long to reach such a "natural and common-sense result."
"I believe this ruling is meaningful as it is the start of the discussion that could pave the way for all transgenders and sexual minorities in South Korea to serve in the military like other citizens," an activist with Solidarity for LGBT Human Rights of Korea, who uses the name Osori to campaign, told Reuters.
The ROK Army said in a statement that it respected the court's decision, but has yet to decide whether to appeal, and it would conduct a comprehensive review before deciding a course of action Reuters noted.
Senegal advocacy group demands better treatment of LGBTQ prisoners
Homosexuality remains criminalized in West African country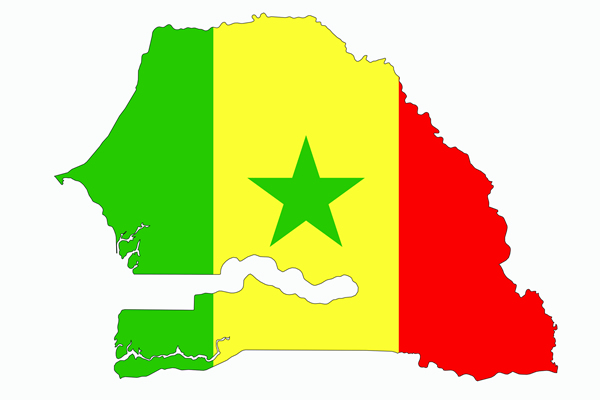 The founder of a Senegalese advocacy group has criticized the treatment of LGBTQ people in the country's prisons.
Souleymane Diouf, founder of Collectif Free du Sénégal, says prisoners suffer physical and sexual abuse, especially from other inmates. Diouf notes prison wardens are often reluctant to respond due to current laws that criminalize same sex relations.
"There is a considerable difference in treatment between homosexual and heterosexual prisoners. This difference is due to the behavior of prison officers, but also to the attitude of other inmates. The overcrowding of the prisons has furthermore worsened the situation and the attitudes of rejection towards 2SLGBTQIA+ persons," said Diouf. "The difference in treatment occurs at all stages of the deprivation of physical liberty."
Diouf said LGBTQ detainees are often beaten at police stations, such as in Dakar's Mermoz district in October 2020 during a wave of arrests.
"One of the young people arrested during this police raid had complained of having been tortured in prison and had received very bad treatment," said Diouf. "He complained of having a stomach ache following a kick he received, but had not been taken care of, neither at the hospital nor at the infirmary of the prison where he was held."
Diouf said the man died shortly after his release.
"The exact nature of the death is not known," said Diouf. "Nevertheless, one cannot help but wonder or draw parallels with his conditions of incarceration.
Diouf also said LGBTQ people are not placed in solitary confinement cells.
"This situation, as well as the recurrent overcrowding of prisoners within the prisons, increases the risk of sexual violence," said Diouf.
Diouf noted lesbian women are held at Dakar's Cap Manuel Prison, but less information is known about their treatment.
"They are subjected to verbal abuse but seem to be spared physical abuse," said Diouf. "However, their conditions of detention are far from obvious, due to the dilapidated state of the prisons."
Diouf noted Senegalese civil society organizations that advocate for these prisoners are often ineffective because of the hostility they may face if the community and law enforcement agencies discover they are LGBTQ lobbyists.
"The Senegalese State is totally uninvolved in the security of 2SLGBTQIA+ persons," said Diouf. "Complaints are rarely filed, when an 2SLGBTQIA+ person reports to the authorities a danger or an imminent threat to their life little is done for the victim. Also calls for hatred and murder targeting the 2SLGBTQIA+ community go largely unpunished in the country."
"The government is more concerned about the upcoming elections than the 2SLGBTQIA+ community," added Diouf. "As for the civil society, it remains inert and the last two years have been characterized by a clear increase in hostility towards 2SLGBTQIA+ people."
Diouf also painted a grim picture for the country's LGBTQ community, citing there are more stringent measures in the making that are meant to further suppress those who identify as LGBTQ.
Same-sex relations in Senegal are prohibited under the country's 1965 penal code that criminalizes so-called unnatural acts with between 1-5 years in prison and a fine that can range from $170-$2,580.
Both men and women are criminalized under this law.
A group of Senegalese lawmakers last December announced plans to introduce a bill that would double the length of jail terms for those convicted of same-sex activities to between five and 10 years. One lawmaker, Amadou Ba, stated that voting against the "bill criminalizing homosexuality will be equivalent to its legalization."
Anti-LGBTQ groups last May burned the Pride flag during a rally and demanded a new, more repressive anti-LGBTQ law to be passed. They also called for the criminalization of homosexuality to be an issue at the next presidential election in 2024.
"Today, we should be able to fight for the visibility of all the points of view that are expressed regarding the 2SLGBTQIA+ communities," said Diouf. "However, we are far from it."
Daniel Itai is the Washington Blade's Africa Correspondent.
100+ confirmed cases of monkeypox in 12 countries & spreading
A notable proportion of cases in the UK and across Europe have been found in gay & bisexual men health officials say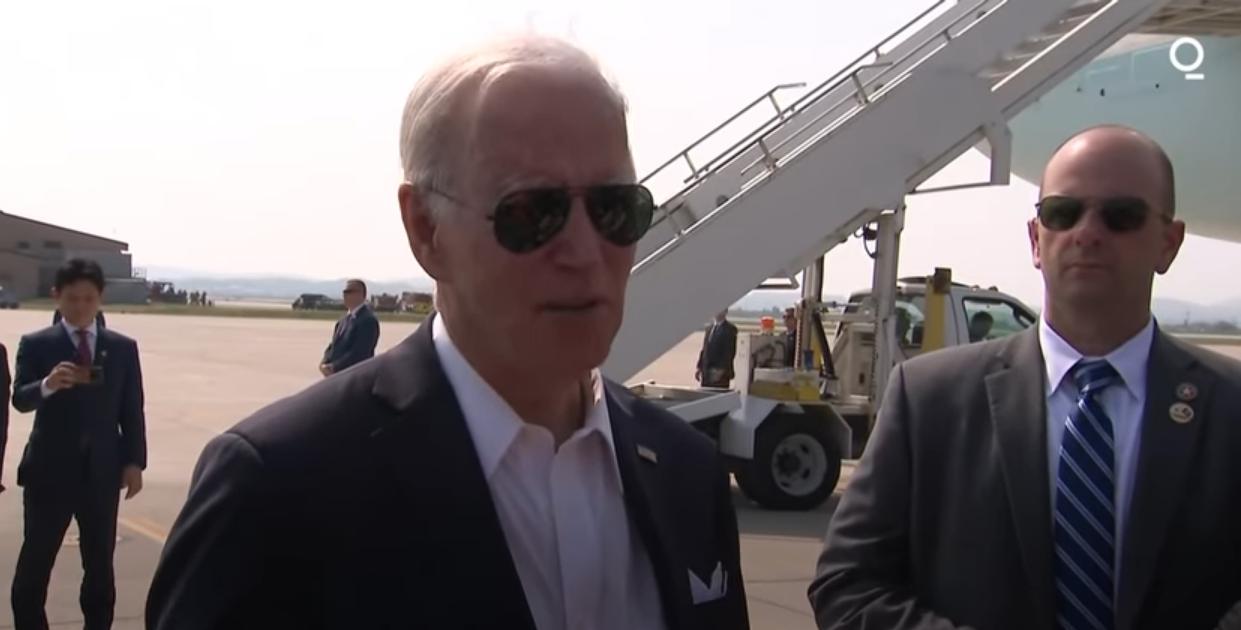 Dr. Hans Henri P. Kluge, the Regional Director of Europe for the World Health Organization (WHO) is warning that confirmed cases of monkeypox, which is most often seen in West and Central Africa, has escalated in Europe and elsewhere globally.
The United Kingdom, Spain, Portugal, Germany, Belgium, France, the Netherlands, Italy and Sweden – as well as the U.S., Canada and Australia are all reporting cases.
"The situation is evolving and WHO expects there will be more cases of monkeypox identified as surveillance expands in non-endemic countries," Kluge said.
In Britain, the UK Health Security Agency's Chief Medical Adviser Dr. Susan Hopkins noted in a statement released this past weekend:
"We anticipated that further cases would be detected through our active case finding with NHS services and heightened vigilance among healthcare professionals. We expect this increase to continue in the coming days and for more cases to be identified in the wider community. Alongside this we are receiving reports of further cases being identified in other countries globally.
Because the virus spreads through close contact, we are urging everyone to be aware of any unusual rashes or lesions and to contact National Health Service or a sexual health service if they have any concerns. Please contact clinics ahead of your visit and avoid close contact with others until you have been seen by a clinician.
A notable proportion of recent cases in the UK and Europe have been found in gay and bisexual men so we are particularly encouraging them to be alert to the symptoms and seek help if concerned.
Clinicians should be alert to any individual presenting with unusual rashes without a clear alternative diagnosis and should contact specialist services for advice," she added.
Monkeypox, which can be transmitted by droplets and by close contact with infected skin lesions or contaminated materials, usually incubates in people for 6 to 13 days before symptoms appear.
UKHSA notes that this rare virus, in the same family as smallpox, has not previously been described as a sexually transmitted infection, but it it can be passed on through very close human contact, such as touching blood or body fluids or prolonged exposure to the respiratory droplets of an infected person. It can also been transmitted with clothing or linens used by an infected person.
In Washington D.C., Dr. Ashish Jha, the White House Covid-19 response coordinator, told ABC he wouldn't be surprised if the US saw "a few more" cases of monkeypox in the coming days.
"But I feel like this is a virus we understand, we have vaccines against it, we have treatments against it, and it's spread very differently than SARS-CoV-2" — the virus that causes Covid-19, Jha told ABC's Martha Raddatz on Sunday.
Traveling in Asia, President Joe Biden told CNN's Kaitlan Collins as he was preparing board Air Force One to depart South Korea on Sunday; "They haven't told me the level of exposure yet, but it is something that everybody should be concerned about," he said.
"We're working on it hard to figure out what we do and what vaccine, if any, might be available for it. It is a concern in that if it were to spread it would be consequential. That's all they told me," the president added.
CNN reported that the US Centers for Disease Control and Prevention is evaluating whether a smallpox vaccine should be offered to health care workers treating monkeypox patients and other people who may be at "high risk" for exposure to monkeypox.
UK Health Security Agency's Hopkins cautions that people should be aware of monkeypox — but that the risk to the general population "remains extremely low at the moment."
"I think people need to be alert to it," said Hopkins. "We really want clinicians to be alert to it and send the test if they're concerned."
Hopkins also said based on reports from Africa, the UKHSA knows certain people are "much more at risk of severe disease, particularly immunosuppressed individuals or young children.
"While there is "no direct vaccine for monkeypox," she said, "we are using a form of smallpox vaccine or third-generation smallpox vaccine that's safe on individuals who are contacts of cases."
Symptoms
Initial symptoms of monkeypox include fever, headache, muscle aches, backache, swollen lymph nodes, chills and exhaustion. A rash can develop, often beginning on the face, then spreading to other parts of the body including the genitals.
The rash changes and goes through different stages, and can look like chickenpox or syphilis, before finally forming a scab, which later falls off.
"A feature that distinguishes infection with monkeypox from that of smallpox is the development of swollen lymph nodes," the CDC said.
Biden Comments On Monkeypox As He Leaves South Korea:
U.S. official meets with Brittney Griner
Consular visit took place on May 19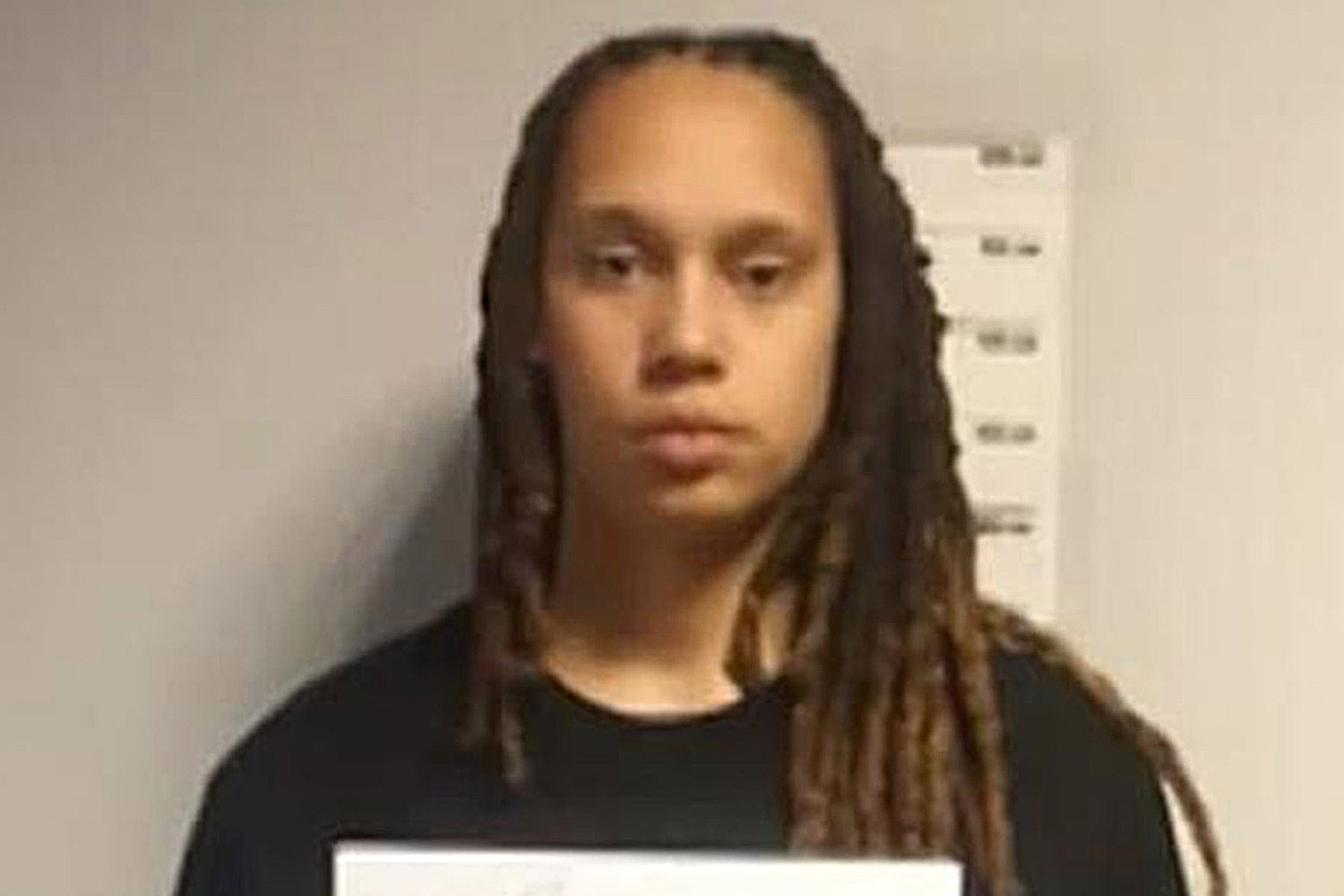 A U.S. consular official on May 19 visited detained WNBA star Brittney Griner in Russia.
State Department spokesperson Ned Price on Friday told reporters during a virtual briefing the officer "found her continuing to do as well as could be expected under these exceedingly challenging circumstances." The officer met with Griner two days after U.S. Ambassador to Russia John Sullivan said Russian officials had denied consular visits with her three times this month.
"Our message is a clear and simple one," said Price. "We continue to insist that Russia allow consistent and timely consular access to all U.S. citizen detainees. One-off visits are not sufficient, and we will continue to call on Moscow to uphold its commitments under the Vienna Convention for consistent and timely access as well."
Griner — a center for the Phoenix Mercury and a two-time Olympic gold medalist who is a lesbian and married to her wife — was taken into custody at Moscow's Sheremetyevo Airport in February. Russian officials said customs inspectors found hashish oil in her luggage.
The State Department has determined Russia "wrongfully detained" Griner.
A Russian court on May 13 extended her detention for another month. The Women's National Basketball Players Association, a union that represents WNBA players, has endorsed a petition that urges the Biden administration to "prioritize" Griner's release.
Secretary of State Antony Blinken spoke with Griner's wife, Cherelle Griner, on May 14.