Cuban president meets with LGBTQ activists
Havana gathering took place months after anti-government protests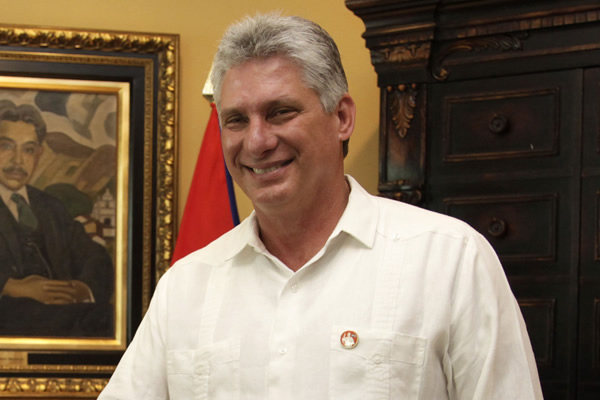 Cuban President Miguel Díaz-Canel on Friday met with more than a dozen LGBTQ activists.
Tremenda Nota, the Washington Blade's media partner in Cuba, reported the meeting took place at Havana's Palace of the Revolution. Francisco Rodríguez Cruz, a gay man living with HIV who writes under the pen name Paquito el de Cuba, and Malú Cano, coordinator of Transcuba, a transgender organization that is affiliated with the National Center for Sexual Education (CENESEX), are among those who participated.
"I see it as a political will to advance the recognition of the rights of LGBTIQ+ people, an outstanding debt that the revolution has always had with us," Cano told Tremenda Nota.
The Cuban government tweeted pictures of of the meeting. Rodríguez in a blog post notes CENESEX Director Mariela Castro, the daughter of former President Raúl Castro, was sitting next to Díaz-Canel.
#AHORA: Presidente @DiazCanelB recibe en el Palacio de la Revolución a representantes de la comunidad #LGBTI.
"Gracias por aceptar esta invitación", les dice, y los convida al diálogo para "construir entre todos el país que queremos y perfeccionar el Socialismo". pic.twitter.com/D9FQzVw6r9

— Presidencia Cuba (@PresidenciaCuba) October 8, 2021
Former President Fidel Castro, who was Mariela Castro's uncle, in the years after the 1959 revolution that brought him to power sent gay men and others to work camps known by the Spanish acronym UMAP. The Cuban government until 1993 forcibly quarantined people with AIDS in state-run sanitaria.
Mariela Castro and Díaz-Canel both publicly support marriage rights for same-sex couples. Friday's meeting took place less than a month after Cuba's Justice Ministry released a draft of a proposed new family code that would allow gays and lesbians to tie the knot.
Yoan de la Cruz, a gay man from San Antonio de los Baños in Artemisa province who live-streamed the first of a series of anti-government protests that took place across Cuba on July 11, and hundreds of others who participated in the demonstrations remain in custody.
14ymedio, an independent website founded by Yoani Sánchez, a prominent critic of the Cuban government, earlier this week reported the country's attorney general is seeking an 8-year prison sentence for De La Cruz. 14ymedio also notes Cuban authorities continue to hold De La Cruz "somewhat incommunicado" in a prison east of Havana.
Uganda government forces advocacy group to shutdown
Sexual Minorities Uganda says NGO Bureau 'halted' operations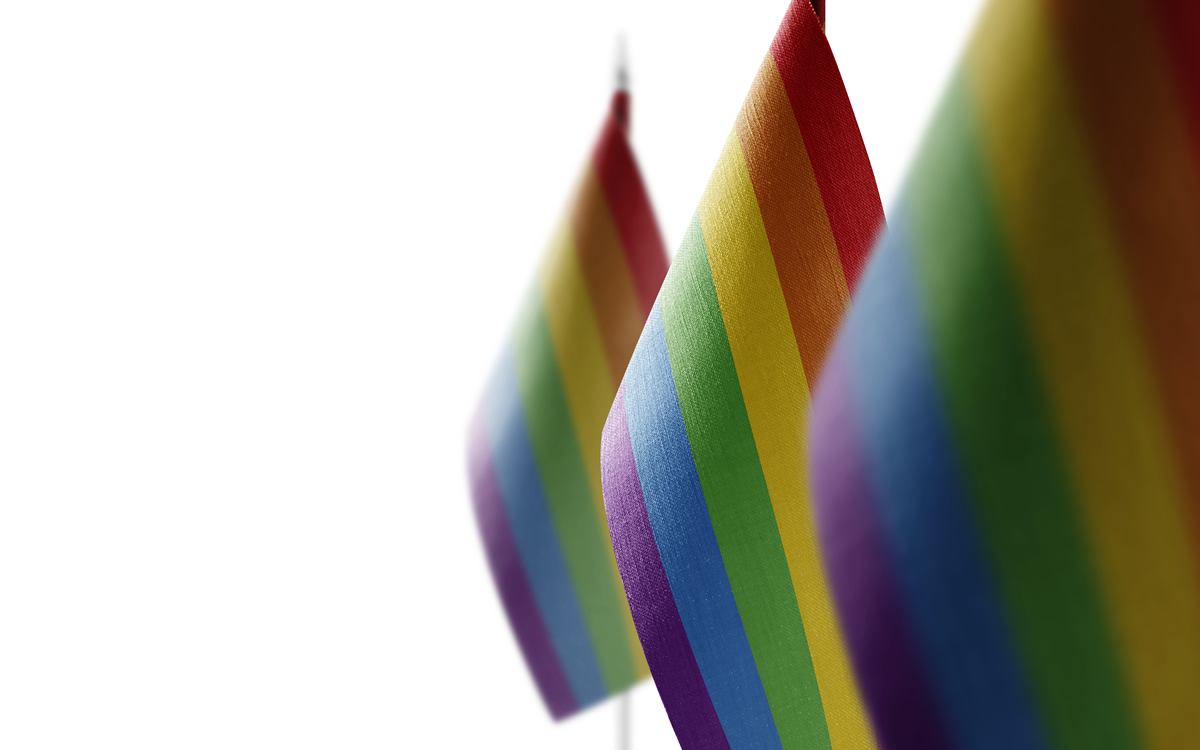 An LGBTQ and intersex rights group in Uganda says the country's government forced it to shutdown on Wednesday.
Sexual Minorities Uganda in a press release said Uganda's National Bureau for Non-Governmental Organizations, which oversees NGOs in the country, on Wednesday "halted" its operations "for non-registration with the NGO Bureau."
The press release notes current Sexual Minorities Uganda Executive Director Frank Mugisha is among those who submitted an application with the Uganda Registration Services Bureau in 2012 "for the reservation of the name of the proposed company," which was Sexual Minorities Uganda.
David Kato, who was Sexual Minorities Uganda's advocacy officer, was murdered in his home outside of Kampala, the Ugandan capital, on Jan. 26, 2011. A Ugandan tabloid a few months earlier published Kato's name and picture as part of an article that called for the execution of LGBTQ and intersex people. 
The Uganda Registration Services Bureau on Feb. 16, 2016, rejected Sexual Minorities Uganda's application based on grounds that it was "undesirable and un-registrable" because it sought "to advocate for the rights and wellbeing of lesbians, gay, bisexual, transgender and queer persons, which persons are engaged in activities labeled criminal acts under Sec. 145 of the Penal Code Act." 
Uganda is among the dozens of countries in which consensual same-sex sexual relations remain criminalized.
President Yoweri Museveni in 2014 signed the Anti-Homosexuality Act, which imposed a life sentence upon anyone found guilty of repeated same-sex sexual acts. The law was known as the "Kill the Gays" bill because it previously contained a death penalty provision.
The U.S. subsequently cut aid to Uganda and imposed a travel ban against officials who carried out human rights abuses. Uganda's Constitutional Court later struck down the Anti-Homosexuality Act on a technicality.
The Uganda Registration Services Bureau's decision to reject Sexual Minorities Uganda's registration application was upheld. Ugandan lawmakers in 2019 passed the Sexual Offenses Bill 2019, which further criminalizes homosexuality in the country.
"The refusal to legalize SMUG's operations that seek to protect LGBTQ people who continue to face major discrimination in Uganda, actively encouraged by political and religious leaders was a clear indicator that the government of Uganda and its agencies are adamant and treat Ugandan gender and sexual minorities as second-class citizens," said Sexual Minorities Uganda in their press release. "These further compromises efforts to demand for better health services and escalates the already volatile environment for the LGBTQ community."
Mugisha described the decision as "a clear witch-hunt rooted in systematic homophobia that is fueled by anti-gay and anti-gender movements that have infiltrated public offices aiming to influence legislation to erase the LGBTQ community."
Robert F. Kennedy Human Rights, which honored Mugisha in 2011, on Friday said it is "outraged by the utterly discriminatory and arbitrary decision of the NGO Bureau in Uganda to shutdown SMUG operations."
"This endangers the lives and rights of LGBTQ+ (people) in Uganda and shows the extent homophobia has permeated Ugandan authorities," said Robert F. Kennedy Human Rights in a tweet.
⚠️ We are outraged by the utterly discriminatory and arbitrary decision of the NGO Bureau in #Uganda to shutdown @SMUG2004 operations.

This endangers the lives and rights of LGBTQ+ in Uganda and shows the extent #homophobia has permeated Ugandan authorities. https://t.co/TT2ruLUrUI

— Robert F. Kennedy Human Rights (@RFKHumanRights) August 5, 2022
The Council for Global Equality, OutRight Action International and Pan Africa ILGA are among the other organizations that sharply criticized the Ugandan government.
"Very disturbing news out of Uganda," tweeted Pan Africa ILGA. "SMUG, one of the most influential LGBTIQ+ focused networks based in Uganda, has been suspended."
Very disturbing news out of Uganda. @SMUG2004 one of the most influential LGBTIQ+ focused networks based in #Uganda has been suspended. #StillWeShallRise https://t.co/LeZJ04hIJZ

— Pan Africa ILGA (@PanAfricaILGA) August 5, 2022
Sexual Minorities Uganda, for its part, remained defiant.
"We shall be back," it tweeted.
We shall be back. #stillweshallrise pic.twitter.com/gpGMbeJyWv

— Sexual Minorities Uganda | SMUG (@SMUG2004) August 5, 2022
Transgender Cuban woman's 14-year prison sentence upheld
Brenda Díaz participated in an anti-government protest on July 11, 2021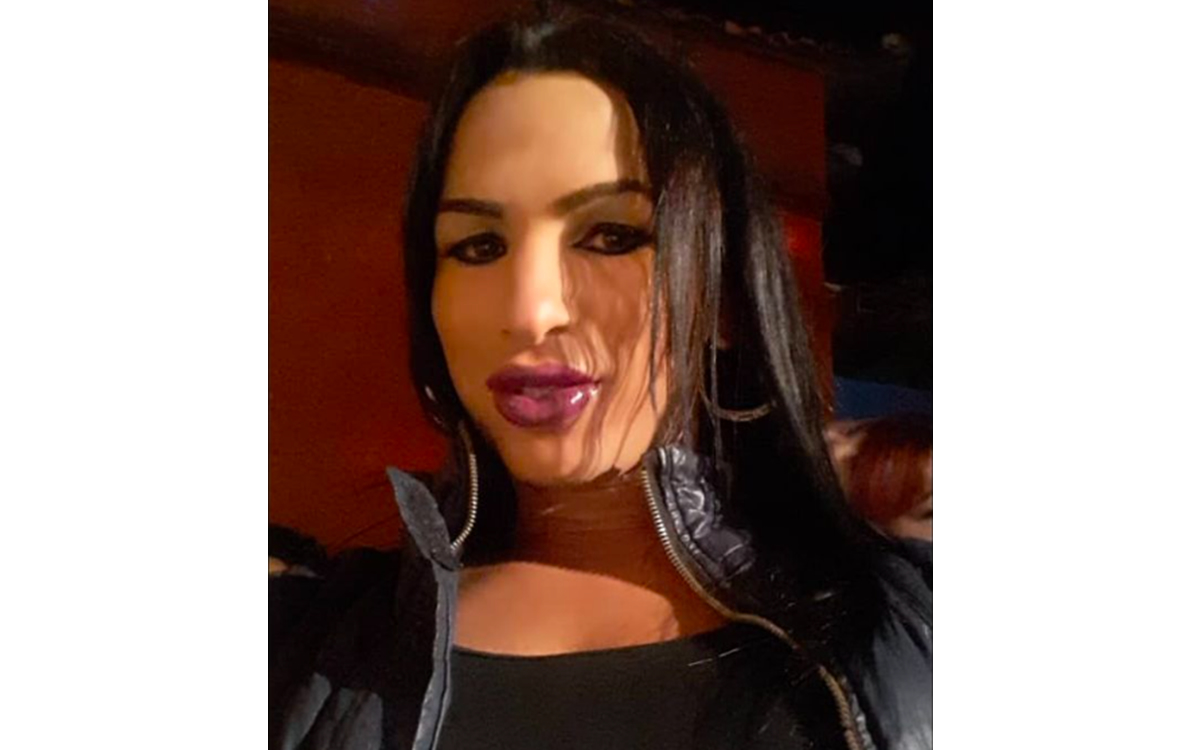 Cuba's highest court has upheld the 14-year prison sentence that a transgender woman with HIV received after she participated in an anti-government protest in July 2021.
Tremenda Nota, the Washington Blade's media partner in Cuba, notes Brenda Díaz was arrested in Güira de Melena in Artemisa province on July 11, 2021.
The Güira de Melena protest was one of dozens against the Cuban government that took place across the country on that day.
A Havana court earlier this year sentenced García to 14 years in prison. She appealed her sentence, but Agencia EFE reported the People's Supreme Court on Wednesday upheld the sentence.
The court, according to Agencia EFE, determined García's sentence was "legal, just" and rational." The U.S. Embassy in Cuba on Thursday condemned the decision and its ruling that upheld the 15-year prison sentence that journalist Jorge Bello Domínquez received after he participated in the July 11 protests.
"We condemn the confirmation of the discriminatory and unjust 14- and 15-year prison sentences for Brenda Díaz and journalist Jorge Bello Domínguez for their participation in the July 11 (protests) that were announced yesterday," tweeted the embassy.
A State Department spokesperson last month told the Washington Blade the U.S. is "very concerned about the well-being of Brenda Díaz, especially given reports that she is being held in a men's prison and is not receiving appropriate medical treatment."
The embassy on Thursday reiterated these concerns.
"We express our deep concern over Brenda's health and the treatment that she is receiving in prison," tweeted the embassy. "We call upon the Cuban government to unconditionally release Brenda, Jorge and everyone who has been unjustly detained."
The tweet ended with the hashtag "Prisoners, why?"
Chile Senate votes to equalize age of consent
Activists have sought Article 365 repeal for more than two decades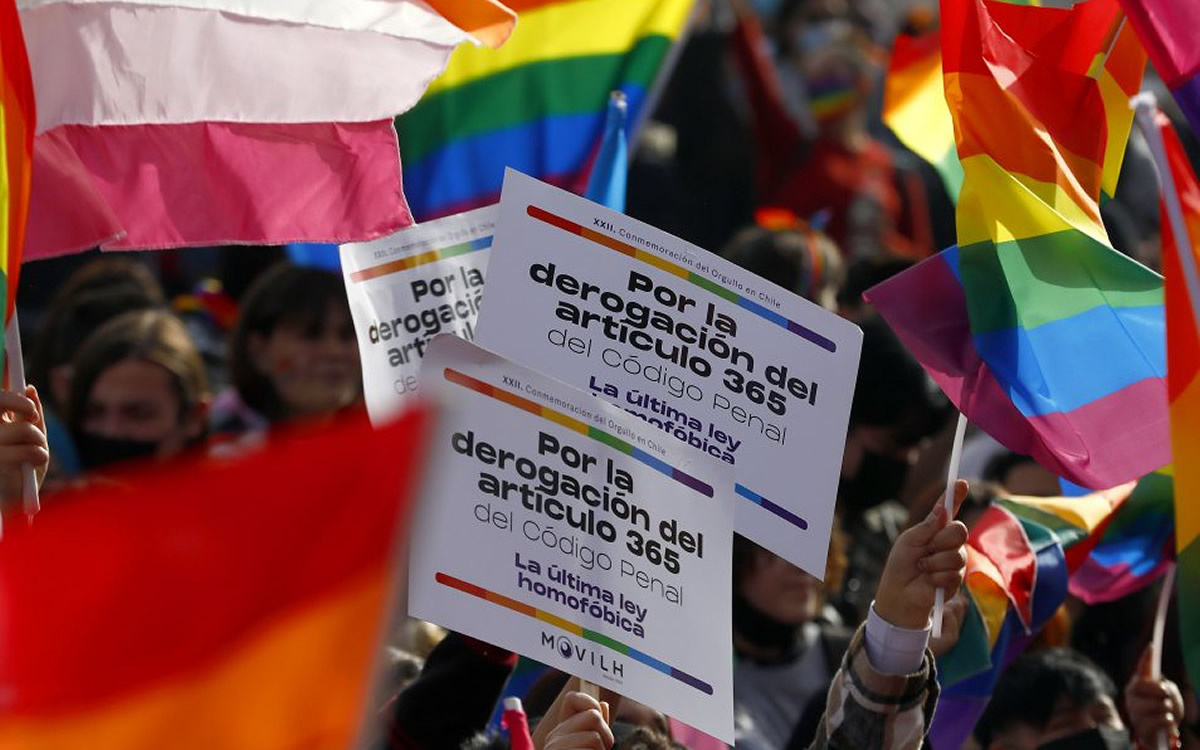 The Chilean Senate on Tuesday approved the repeal of Article 365 of the country's penal code that differentiated the age of consent between same-sex and heterosexual couples.
Article 365 was the last homophobic law in force in the country that has seen an expansion of rights to LGBTQ and intersex Chileans in recent years. A law that allows same-sex couples to marry and adopt children took effect on March 10.
Although the Article 365 repeal bill will go before the Chilean House of Deputies, Movimiento de Integración y Liberación Homosexual (Movilh), the country's main LGBTQ and intersex rights group, said its passage is assured because the chamber has already approved it.
Movilh, which has been working to repeal Article 365 since 1999, described Tuesday's vote as "historic" because "it is the elimination from our legal system of the last explicitly homophobic law in force in Chile." The Chilean LGBTQ and intersex rights organization said the bill "approved today in the Senate will end the stigma that weighs on young gay men, whose sexual orientation and practices are considered a crime despite the absence of abuse or abuse against third parties and despite the absence of any other crime already sanctioned by our legislation."
Movilh Director Rolando Jiménez said that "with the elimination of this anachronistic norm, the struggle for LGBTIQA+ equality closes a cycle, where no one will ever again be punished for loving or desiring someone of the same sex."
"Today we took a forceful and decisive step towards full legal equality, a right already guaranteed in the constitution, but which has historically been so elusive for LGBTIQA+ people," stressed Jiménez.
The Chilean State in the 2016 agreement it signed with Movilh before the Inter-American Commission on Human Rights committed to repeal Article 365.