U.S. regains seat on U.N. Human Rights Council
Previous administration withdrew from body in 2018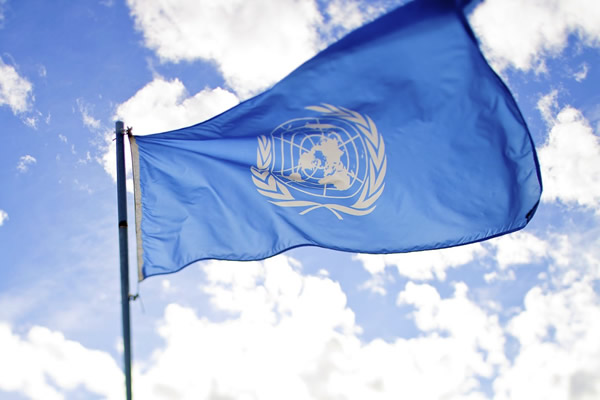 The U.S. on Thursday regained a seat on the U.N. Human Rights Council, three years after the previous administration withdrew from it.
The U.S. won election to the council alongside Argentina, Benin, Cameroon, Eritrea, Finland, Gambia, Honduras, India, Kazakhstan, Lithuania, Luxembourg, Malaysia, Montenegro, Paraguay, Qatar, Somalia and United Arab Emirates.
The council in recent years has emerged as a champion of LGBTQ rights around the world, even though Cuba and other countries with poor human rights records are among the 47 countries that are currently members. Venezuela and Russia are also on the council.
Yoan de la Cruz, a gay man who used Facebook Live to livestream the first of more than two dozen anti-government protests that took place across Cuba on July 11, remains in custody and faces eight years in prison. The Washington Blade last month spoke with several Venezuelan LGBTQ activists who said persecution forced them to flee to neighboring Colombia.
Russia's crackdown on LGBTQ rights and the Kremlin's close relationship with Chechen President Ramzan Kadyrov continue to spark criticism around the world.
Then-U.S. Ambassador to the U.N. Nikki Haley during a 2018 press conference that announced the U.S. withdrawal from the council noted Cuba and other countries "with unambiguous and abhorrent human rights record" are members. Haley also said the council has a "chronic bias against" Israel.
U.S. Ambassador to the U.N.  Linda Thomas-Greenfield on Thursday in a statement said LGBTQ rights will be one of the U.S.'s focuses once it officially rejoins the council on Jan. 1.
"Our initial efforts as full members in the Council will focus on what we can accomplish in situations of dire need, such as in Afghanistan, Burma, China, Ethiopia, Syria and Yemen," she said. "More broadly, we will promote respect for fundamental freedoms and women's rights, and oppose religious intolerance, racial and ethnic injustices, and violence and discrimination against members of minority groups, including LGBTQI+ persons and persons with disabilities.  And we will oppose the council's disproportionate attention on Israel, which includes the council's only standing agenda item targeting a single country."
President Biden in February issued a memorandum that commits the U.S. to promoting LGBTQ rights abroad.
The previous White House tapped then-U.S. Ambassador to Germany Richard Grenell to lead a campaign that encouraged countries to decriminalize consensual same-sex sexual relations, but many LGBTQ activists in the U.S. and around the world have questioned its effectiveness. The Washington Blade in August filed a federal lawsuit against the State Department that seeks Grenell's emails around his work on the decriminalization initiative.
"The President and Sec. Blinken have put democracy and human rights—essential cornerstones of peace and stability—at the center of our foreign policy," said State Department spokesperson Ned Price on Thursday after the U.S. regained a seat on the council. "We have eagerly and earnestly pursued these values in our relationships around the world."
"We will use our position to renew the council's focus on the core human rights principles enshrined in the Universal Declaration of Human Rights and the U.N. Charter, which undergird the council's founding," added Price at the beginning of his daily press briefing. "Our goal is to hold the U.N. Human Rights Council accountable to the highest aspirations of its mandate and spur the actions necessary to carry them out."
Hong Kong activist dismisses calls to boycott Gay Games
WTA suspended China tournaments after tennis player disappeared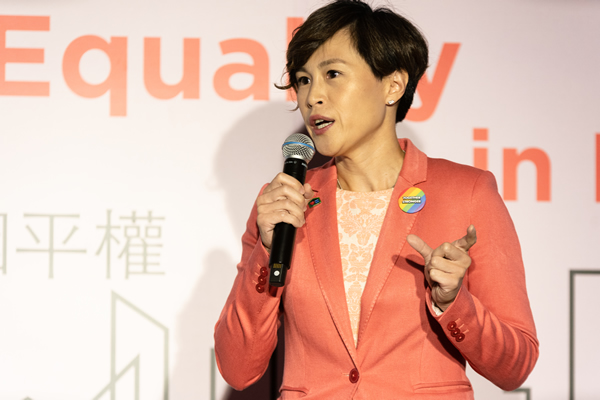 An LGBTQ activist in Hong Kong on Tuesday dismissed calls to boycott the 2023 Gay Games over China's human rights record.
"In Hong Kong, the team behind Gay Games has really worked tirelessly to bring it to Hong Kong and it will be a very good opportunity to showcase diversity and people working together and the human spirit at its best," Gigi Chao told the Washington Blade during a telephone interview from Hong Kong. "So, if it all gets rather political and if you twist the sentiments of what they want China to be, it will just really not work."
Chao is the co-founder of Hong Kong Marriage Equality, a group that seeks to extend marriage rights to same-sex couples in the former British colony. Chao also founded the Faith in Love Foundation, a group that seeks to increase awareness of LGBTQ issues in Hong Kong.
Chao is a member of the OutRight Action International board of directors. Chao is slated to speak in the group's annual summit that will take place virtually this week.
"All eyes are peeled on the events of next year: The Beijing Olympics, the relationship between Beijing and the U.S. as relationships either improve or sour over the course of the next 12 months and also trade and the global economic situation … it's not a rosy picture by all means," Chao told the Blade. "Everybody is bracing for the worst in terms of how the world recovers from COVID, but LGBTIQ rights continue."
Chao said Dennis Philipse, a Hong Kong resident who co-chairs Gay Games Hong Kong, and his colleagues "want the Gay Games to be a celebration of the human spirit in terms of sport."
"In Hong Kong, there's certainly no shortage of people engaged in sport and enjoying sports," said Chao.
Gay Games Hong Kong in September announced the postponement of the quadrennial event until 2023 because of the pandemic. The Federation of Gay Games, which oversees the Gay Games, awarded the games to Hong Kong over D.C. and Guadalajara, Mexico.
Hong Kong was a British colony until China regained control of it in 1997.
Upwards of 2 million people took part in pro-democracy protests that took place in Hong Kong in 2019.
Hong Kong's National Security Law, which, according to human rights activists, makes it easier for authorities to punish anyone who challenges the Chinese government, took effect in 2020. Hong Kong Chief Executive Carrie Lam, who is closely aligned with the Chinese government, supports the statute.
The Women's Tennis Association last week announced the suspension of tournaments in Hong Kong and throughout China in response to the disappearance of Peng Shuai, a Chinese tennis star, after she publicly accused former Vice Premier Zhang Gaoli of sexual assault. The Biden administration on Monday announced a diplomatic boycott of the 2022 Winter Olympics that are slated to take place in Beijing in February.
"The Federation of Gay Games continues to monitor the situation in Hong Kong regarding COVID-19, the National Security Law and all other aspects that affect the safety and security of our event," Sean Fitzgerald, co-president of the Federation of Gay Games, told the Blade in a statement after the Women's Tennis Association announced it had suspended all of its tournaments in China. "We are committed to hosting Gay Games 11 in Hong Kong in November 2023."
Chao acknowledged Gay Games organizers are "facing a lot of opposition from all directions." Chao also noted Hong Kong's government is "not actually positively promoting it."
"If we can get really high-profile athletes to participate, I think that's going to be a huge call for everybody to participate," said Chao.
Canadian Senate approves bill to ban conversion therapy
Measure will become law once it receives royal assent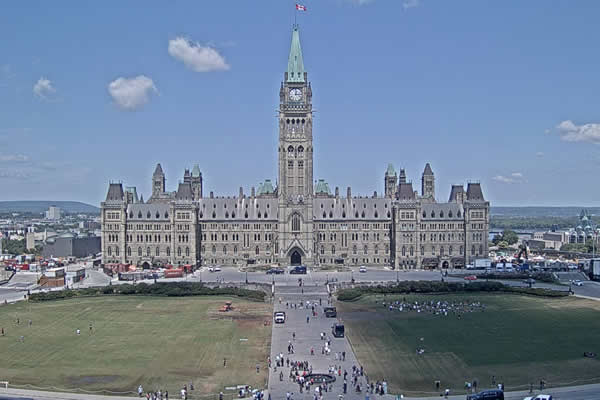 The Canadian Senate on Tuesday approved a bill that would ban so-called conversion therapy in the country.
Attorney General David Lametti and Women and Gender Equality and Youth Minister Marci Ien last week introduced the measure that would amend Canada's Criminal Code to ban the widely discredited practice. The Canadian House of Commons on Dec. 1 unanimously approved the bill.
"Our government's legislation to ban conversion therapy in Canada is one step closer to becoming law," tweeted Prime Minister Justin Trudeau on Tuesday. "To everyone who has made this possible, thank you. Let's keep building a country where everyone is free to be who they are and love who they love."
Lametti in his own tweet noted the bill will become law once it receives royal assent.
Update: Our government's legislation to ban conversion therapy in Canada is one step closer to becoming law. To everyone who has made this possible, thank you. Let's keep building a country where everyone is free to be who they are and love who they love. https://t.co/3s7GY0StmH

— Justin Trudeau (@JustinTrudeau) December 7, 2021
Canada would join Malta and a handful of countries that ban conversion therapy once the law takes effect.
Chile marriage equality bill receives final approval
South American country legalized civil unions in 2015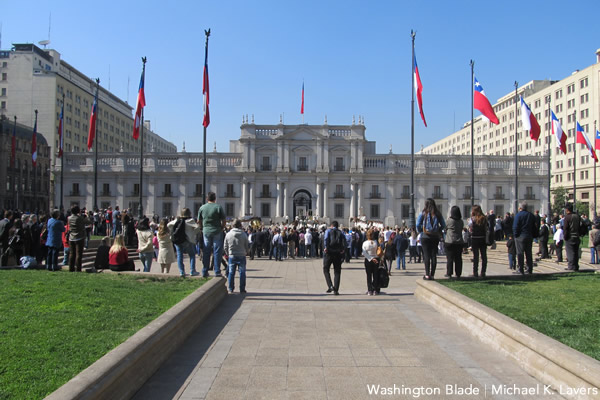 A bill that will extend marriage rights to same-sex couples in Chile received final approval on Tuesday.
The Chilean Senate and the Chilean House of Representatives approved the marriage equality bill that passed in the lower house of the country's Congress on Nov. 23. That vote took place two days after the first round of the country's presidential election took place.
A final vote on the bill was expected to have taken place last week, but senators unexpectedly opposed it.
A commission with members of both houses of the Chilean congress approved the bill on Monday.