LGBTQ Venezuelan migrants in Colombia struggle to survive
People with HIV again suffering from Kaposi's sarcoma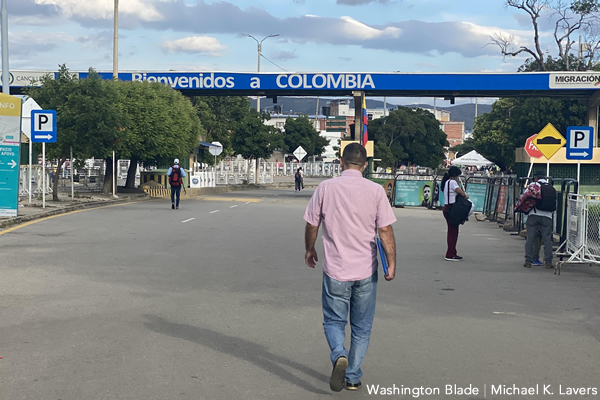 BOGOTÁ, Colombia — Edgar García and his partner, Dannys Torres, on Oct. 3, 2018, used a canoe to cross the Arauca River that marks the Venezuela-Colombia border.
García was a member of the board of directors of Alianza Lambda de Venezuela, a Venezuelan LGBTQ rights group, before he fled Venezuela. Torres worked as a hairdresser in Caracas, the Venezuelan capital.
The couple now lives in Rafael Uribe Uribe, a working-class neighborhood in Bogotá, the Colombian capital.
Torres continues to work as a hairdresser. García most recently worked for a telecommunications company.
"We are settled here in Bogotá," García told the Washington Blade on Sept. 21 during an interview with him and Torres that took place at a shopping mall near their home. "You have your life here."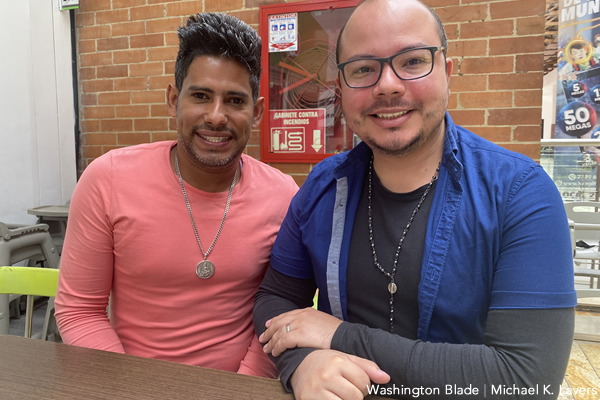 García and Torres are two of the more than 5.4 million Venezuelans who the Coordination Platform for Migrants and Refugees from Venezuela say have left their country as of November 2020 because of its ongoing economic and political crises.
Statistics from the Colombian government indicate there are currently more than 1.7 million Venezuelans in the country. More than 50 percent of them live in Bogotá and the departments of Norte de Santander, Atlántico and Antioquia.
Colombian President Iván Duque in February announced the country would legally recognize Venezuelan migrants who are registered with the government.
Sources in Colombia with whom the Blade has spoken say there are likely many more Venezuelan migrants in the country than official statistics indicate. Venezuelan migrants who are LGBTQ and/or living with HIV remain disproportionately vulnerable to discrimination and violence and often lack access to health care and formal employment.
A report the Red de Movilidad Humana LGBTI+—a network of advocacy groups in Venezuela, Colombia, Ecuador, Peru, Chile, Brazil, Argentina, Guatemala and Mexico—published with the support of the U.N. Refugee Agency notes sex trafficking and even death are among the myriad threats that LGBTQ migrants from Venezuela face once they enter Colombia. The report indicates they also face discrimination in shelters because of their sexual orientation and gender identity, sexual violence and a lack of access to the Colombian judicial system.
Trans woman left Venezuela 'in search of a better quality of life'
Vanesa, a 25-year-old transgender woman from the Venezuelan city of Maracaibo, came to Colombia eight years ago "in search of a better quality of life."
She told the Blade on Sept. 14 during an interview at Fundación de Atención Inclusiva, Social y Humana (FUVADIS)—an organization in Barranquilla, a city in Atlántico department that is near the mouth of the Magdalena River in northern Colombia, that serves Venezuelan migrants—she entered Colombia near Maicao, a city in La Guajira department via an informal border crossing known as a "trocha." Vanesa said she was nearly kidnapped.
"The people who were standing on the sides (of the "trocha") who ask you for money were supposedly security," she said. "There was no security. They left me there because I was trans. They said a lot of ugly things. They assaulted me, including one (man) who was not going to let me go. They wanted me to kidnap me or have me there to do whatever they wanted to me."
Vanesa said a woman helped her escape.
"The experience was horrible," she said.
Vanesa traveled to Cartagena, a popular tourist destination that is less than two hours southwest of Barranquilla, and began to work at her friend's hair salon. Vanesa told the Blade that her friend's mother "never liked me because … she is a Christian."
Vanesa now lives in Barranquilla and supports herself through video chats. Vanesa also competes in local beauty pageants and is able to send money to her mother in Venezuela.
"I work here," she said. "I am relatively well off."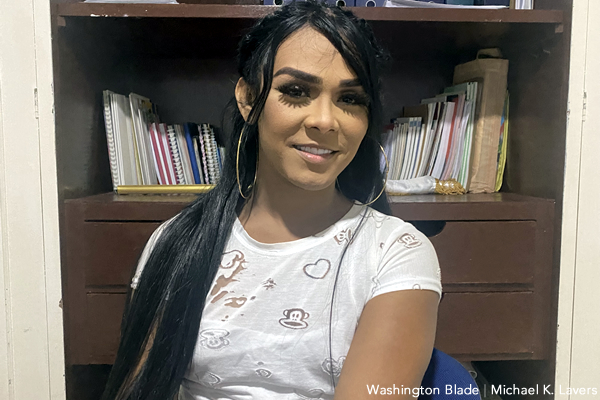 Andy, a trans man from Venezuela's Maracay state, left Venezuela four years ago with his partner and their daughter. Andy, like Vanesa, entered Colombia via a "trocha" near Maicao.
"I migrated because the situation was becoming worse and worse each day," Andy told the Blade on Sept. 14 as he attended a workshop that Caribe Afirmativo, an LGBTQ group in northern Colombia, organized at a Barranquilla hotel.
Caribe Afirmativo has opened three "Casas Afirmativos" in Barranquilla, Maicao and Medellín that provide access to health care and other services to Venezuelan migrants who are LGBTQ and/or living with HIV/AIDS. Caribe Afirmativo also operates several "Casas de Paz" throughout northern Colombia that support the implementation of an LGBTQ-inclusive peace agreement between the government and the Revolutionary Armed Forces of Colombia that came into force in 2016.
Andy said his work in Venezuela allowed him to learn how "to sell whatever product," but he told the Blade he struggled to find a job once he arrived in Colombia.
Andy told the Blade that he, his partner and their daughter now have stable housing in Barranquilla. Andy said he also has received a job offer in Medellín, the country's second-largest city that is the capital of Antioquia department.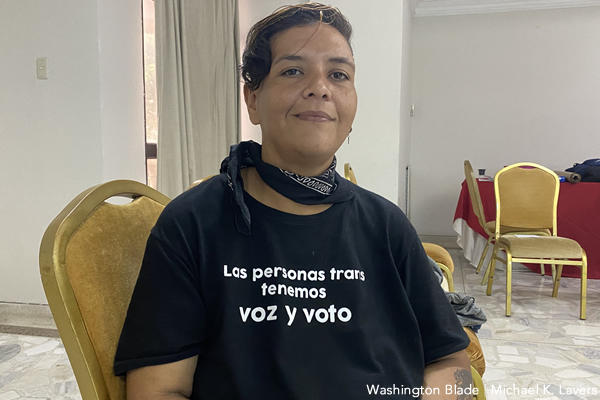 Jesús Gómez is a 33-year-old gay man from Venezuela's Trujillo state in the Venezuelan Andes that are close to the country's border with Colombia.
He previously worked with Venezuela Diversa, a Venezuelan LGBTQ advocacy group, and accepted a position with the municipality of Chacao that is part of Caracas. Gómez, whose mother was born in Colombia, also joined a student protest movement against the government.
Gómez fled to Colombia and is pursuing his asylum case with the help of UNHCR.
"I feel bad emotionally, but I am well-off compared to other people," he told the Blade on Sept. 16 during an interview at a hotel in Cúcuta, a city in Norte de Santander department that is a few miles from the country's border with Venezuela. "I am working to help other people who are in the same situation."
Gómez in December is scheduled to graduate from nursing school. He also works with Fundación Censurados, a Cúcuta-based HIV/AIDS service organization that works with Venezuelan migrants, and has supported other organizations in the area that serve them.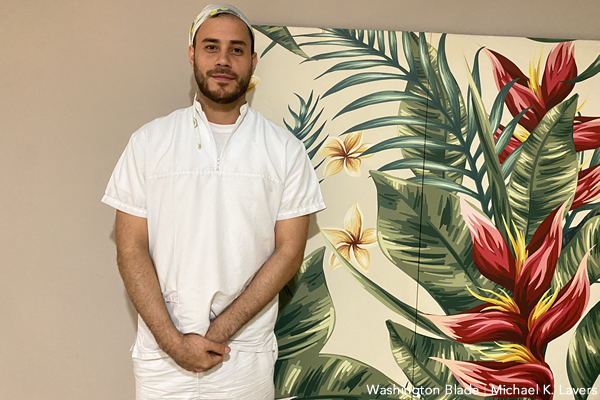 FUVADIS Executive Director Luis Meneses, like Gómez, was an LGBTQ activist in Venezuela.
Meneses, who is from Venezuela's Zulia state, in 2010 unsuccessfully ran for Venezuela's National Assembly. Meneses in February 2018 fled to Colombia because of the "political persecution" he said he suffered.
"Discrimination and prejudice against me began when I came out to defend LGBTI rights," Meneses told the Blade on Sept. 14 during an interview at his office.
Meneses in August 2018 launched FUVADIS, which receives support from groups that includes UNHCR and the International Organization for Migration. FUVADIS provides health care, antiretroviral drugs and a host of other services to Venezuelan migrants with HIV/AIDS and other populations that include sex workers. Vanessa and nearly 900 other FUVADIS clients are LGBTQ.
"We cannot work for the migrant population by only giving them humanitarian assistance," said Meneses. "It's also about guaranteeing access to their rights."
Venezuelans with HIV/AIDS die because of lack of medications
The New York-based Aid for AIDS International estimates more than 10,000 Venezuelans with HIV have left the country in recent years. Activists and health care service providers in Venezuela with whom the Blade has spoken in recent years have said people with HIV/AIDS in the country have died because of a lack of antiretroviral drugs.
The Venezuelan government has also targeted HIV/AIDS service organizations.
Members of Venezuela's General Directorate of Military Counterintelligence in January raided the offices of Azul Positivo, an HIV/AIDS service organization and arrested President Johan León Reyes and five other staff members. Venezuelan police on Feb. 15, 2019, raided the offices of Fundación Mavid, another HIV/AIDS service organization in Valencia, a city in Carabobo state, and arrested three staffers after they confiscated donated infant formula and medications for people with HIV/AIDS
Deyvi Galvis Vásquez, a doctor who is the manager of prevention and testing for AIDS Healthcare Foundation Colombia on Sept. 17 during an interview at AHF's Cúcuta clinic showed the Blade pictures of Venezuelans with HIV/AIDS in Colombia who had cases of Kaposi's sarcoma.
"The conditions are of extreme vulnerability," said Galvis.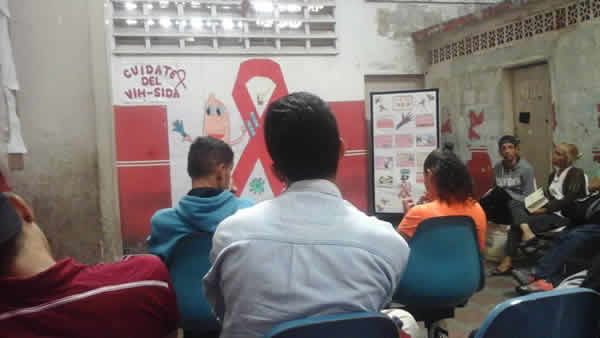 Andrés Cardona, director of Fundación Ancla, a Medellín-based group that works with migrants and other vulnerable groups, during a Sept. 13 interview with the Blade in his office echoed Galvis. Cardona added stigma specifically against Venezuelans with HIV/AIDS is one of the myriad issues he and his colleagues confront.
"The issue of the elimination of HIV also implies not only an issue of communication and prevention, but also an issue of effective attention," said Cardona. "We have our conservative culture, an idea that the Venezuelans who are coming are going to give us HIV."
"This is totally discriminatory," he added.
Cardona, like those inside Venezuela with whom the Blade has spoken, said there are no services in the country for people with HIV/AIDS.
"There are many Venezuelan migrants with HIV who enter Colombia, because they are going to die if they don't," he said.
AHF operates clinics throughout Colombia
AHF operates other facilities in Bogotá and in the cities of Bucaramanga, Yopal, Valledupar and Ríohacha. The organization, along with the Colombian Red Cross and the government of Santander department, in March began to distribute condoms, food and water and offer rapid HIV tests to Venezuelan migrants who travel through Páramo de Berlín, a high plateau in the Colombian Andes through which a highway between Cúcuta and Bucaramanga passes.
AHF, among other things, offers migrants rapid HIV and syphilis tests and counseling for people who test positive. AHF also provides lab tests, formula for children of mothers with HIV and health care with an "interdisciplinary health care team."
AHF Colombia Country Program Manager Liliana Andrade Forero and AHF Colombia Data Manager Sandra Avila Mira on Sept. 20 noted to the Blade during an interview at AHF's Bogotá clinic that upwards of 2,000 migrants currently receive care from the organization. They also pointed out that 1,952 of them are taking antiretroviral drugs the Brazilian government donates.
Galvis noted to the Blade that many of AHF's patients also have access to mental health care and social workers.
"AHF's policy is to reach out to everyone," he said.
Pandemic has made migrants even more vulnerable
Galvis, Fundación Censurados Director Juan Carlos Archila and other Colombian HIV/AIDS service providers with whom the Blade spoke say the pandemic has made Venezuelan migrants with HIV/AIDS in the country even more vulnerable.
Lockdowns prevented sex workers and others who work in the informal economy from earning money. A "pico y género" rule implemented by Bogotá Mayor Claudia López that allowed women to leave their homes on even days and men to leave their homes on odd days sparked criticism among trans activists.
Archila, who is a nurse, on Sept. 16 told the Blade during an interview at a Cúcuta hotel the pandemic has also left Censurados in a precarious situation.
"We endured practically two years with the doors closed, with expenses increasing," he said. "The need of people who come to us for the issue of HIV remains, and yet we are all trying to cope with the situation."
Andrade noted AHF's Bogotá was closed for several months at the beginning of the pandemic because of the city's strict lockdown.
The pandemic also forced FUVADIS to close its offices in March 2020, but Meneses told the Blade the organization was able to see a handful of patients at a time. He said "basic humanitarian assistance" that included hygiene kits and food were among the things that FUVADIS was able to provide its patients during the pandemic.
"Understanding how the situation for the LGBTI community, people with HIV, the migrant population and the refugee population is, we could not allow (our services) to shut down," Meneses told the Blade.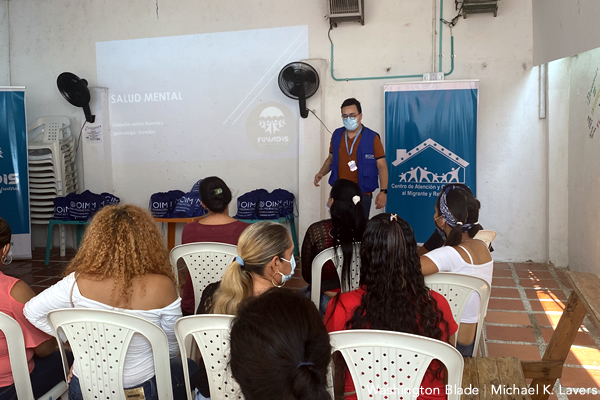 Kenyan lawmaker's bill would further crackdown on LGBTQ rights
Provisions include 50-year prison sentence for gays and lesbians convicted of non-consensual sex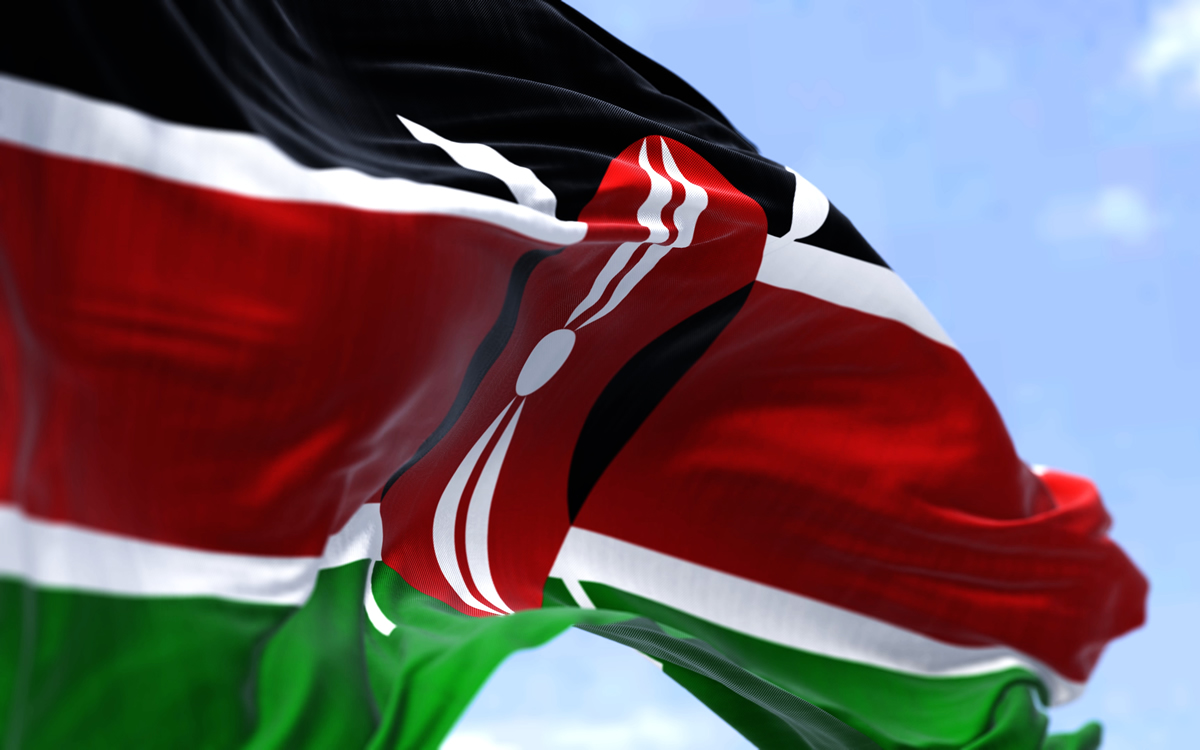 A fresh bid to prevent the recognition of and equal rights for LGBTQ people in Kenya through a constitutional amendment has been introduced in Parliament.
The move is in response to this month's ruling from Kenya's highest court affirming its February decision that allowed the National Gay and Lesbian Human Rights Commission to register as a non-governmental organization.
Opposition MP Peter Kaluma, an outspoken critic of homosexuality, is the sponsor of the new initiative that is part of tightening the noose on LGBTQ people after the Kenyan Supreme Court dismissed his petition that challenged its February ruling. 
Kaluma wanted the ruling reversed since the National Gay and Lesbian Human Rights Commission advocates for homosexuality, which is against the law, and sought the court's clarification on the term "sex" to exclude LGBTQ persons.
Kaluma has already written to National Assembly Speaker Moses Wetang'ula, notifying him of his proposal to have the term "sex" redefined in the constitution by repealing Article 259 (4) which judges perceive to also include consensual same-sex sexual relations.
"This will seal the constitutional gaps the courts are exploiting to introduce homosexuality into the country under the guise of 'judicial interpretation' and secure the legislative mandate retained in Parliament and constitutional-making power remains with the people," Kaluma said.
He faults the judges for interpreting the term "sex" under Article 27 (4) of the constitution to also refer to sexual orientation of any gender, whether heterosexual, lesbian, gay, intersex, or otherwise, not to be discriminated from sexual identity.
The controversial court's verdicts have sparked an uproar in the country since Article 45 of the constitution only recognizes consensual opposite-sex sexual relations and Section 162 of the penal code criminalizes consensual same-sex sexual relations. 
In redefining "sex" in law, Kaluma wants the term to be limited to the biological state of being male or female as assigned at birth and not "foreign sexual orientation and gender identity ideology" which he argues the judges based on wrongly. The MPs proposal to redefine sex, however, would not impact intersex people in Kenya since their recognition and sex identity are protected under a landmark law that took effect in July 2022.
Kaluma notes that the court's ruling renders sex/gender fluidity away from the biological state of being male or female "to over 150 current gender categories abbreviated as LGBTQ+" which has serious consequences for women in terms of equality.
"The courts, unelected arms of government not directly accountable to the people, have been the weakest link in the battle for family values across the world. The Supreme Court of the United States failed the Americans and the European courts have failed the Europeans," the MP said.
Kaluma, who has also sponsored a stiffer anti-homosexuality bill that awaits introduction in the House, added "we are in a war not only to save our society but to salvage humanity from the LGBTQ+ perversion".
The lawmaker has also sought to strengthen his anti-homosexuality measure by adding punitive clauses, including one that would impose a maximum sentence of 50 years in prison for gays and lesbians who are found guilty of engaging in non-consensual sex. Other provisions include a ban on gay Pride parades, assemblies, street marches, cross-dressing in public and all LGBTQ-related activities.
The MP has also proposed proposes a fine of $14,000 or a 7-year prison sentence for owners of premises used for same-sex sexual practices.
"I urge all persons and institutions of goodwill to stand firm and ready themselves to fight against homosexuality. Even when we don't win before the courts as is the case across the world, I am certain we will win before the people's representatives in parliament," Kaluma stated.
Muslim and Christian religious authorities last Saturday staged anti-homosexuality protests in the coastal city of Mombasa, which is the country's second largest city. Protesters condemned and denounced the Supreme Court's ruling and asking President William Ruto to "unequivocally denounce LGBTQ" like his Ugandan counterpart, Yoweri Museveni.
The Kenya Muslims National Advisory Council, a leading Muslim governing body, on Thursday also condemned the Supreme Court and demanded the ouster of Chief Justice Martha Koome and other judges who ruled in favor of the LGBTQ community. The group argues the ruling offends Kenya's social, cultural and religious beliefs while asking the president and Parliament to be "firm" like Uganda, which enacted a harsh anti-homosexuality law in May.
A presidential education reform working group last month in a detailed report presented to Ruto after gathering views across the country recommended the teachers' employers to hire pastors and Imams in elementary and high schools to help fight homosexuality and other so-called immoral practices. This call came after the Education Ministry in March confirmed to MPs its decision to form a Chaplains Committee, led by Kenya's Anglican Church Archbishop Jackson Ole Sapit, to stop the infiltration of LGBTQ practices in schools.
The working group's report has yet to be introduced in Parliament.
Kenya's relentless move to curb homosexuality comes at a time when top government officials, politicians, and during this week's U.N. General Assembly in New York raised concerns over backlash against LGBTQ and intersex rights around the world.
Eight jailed across Canada during anti-LGBTQ sex ed rallies
Prime minister condemned bigotry; counterprotests outnumbered demonstrations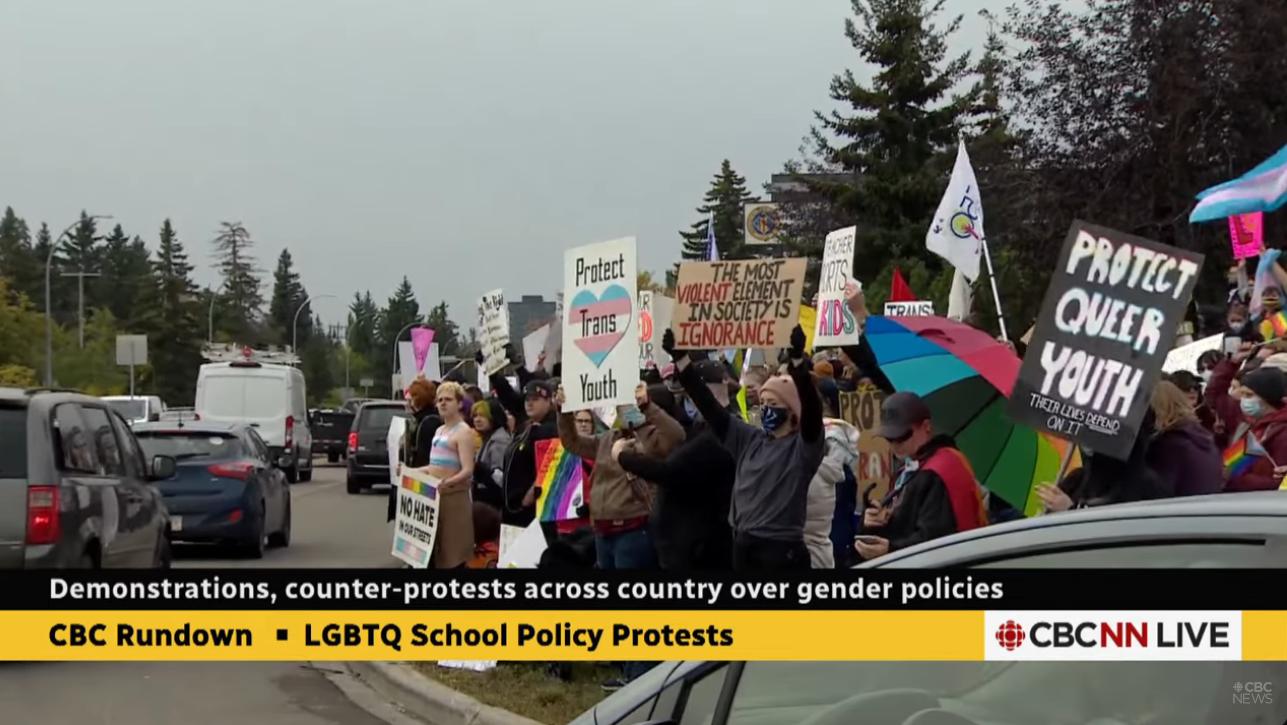 A highly coordinated series of anti-LGBTQ protests rocked more than 80 cities across Canada on Wednesday, in a significant escalation of tactics by Canada's anti-LGBTQ extremists.
The coordinated protests dubbed 1 Million March 4 Children are demanding an end to discussions on sexual orientation and gender identity in Canadian classrooms. They come as several Canadian provinces have enacted policies that require students to have parental permission to change their preferred name or pronoun used in schools, and shortly after the federal Conservative Party adopted a series of anti-trans policies at its national convention.
According to its website, 1 Million March 4 Children is calling for "the elimination of the Sexual Orientation and Gender Identity (SOGI) curriculum, pronouns, gender ideology and mixed bathrooms in schools." The website also lists among its supporters numerous groups that were opposed to masking policies during the COVID-19 pandemic, anti-vaccine groups, groups that promote conspiracy theories, and groups that support the truck convoys that laid siege to Ottawa and several U.S. border crossings last year.
Protests happened from coast to coast, in big cities, suburbs and small towns, but in most cases, they were met with coordinated counter-protests in support of LGBTQ rights who greatly outnumbered the protesters.
CBC reported that counter-protesters numbered roughly double the anti-LGBTQ protesters in St. John's, Newfoundland.
Inclusive sex education has long been part of school curriculums in most provinces in Canada and has generally enjoyed support from all major political parties.
While the protests where mostly peaceful, at least four anti-LGBTQ protesters were arrested after getting into altercations with counter-protestors in British Columbia, and police advised that the protest in front of the provincial legislature had become "unsafe."
Police in Nanaimo, British Columbia, tackled and arrested one man who attempted to flee after allegedly getting into a physical altercation at City Hall. Two protestors were also arrested in Victoria, British Columbia, as they demonstrated in front of the provincial legislature, and another protester was arrested in Vancouver. Police in both cities did not provide additional information.
Ottawa police also arrested two protesters for allegedly inciting hatred and another for causing a disturbance in at the protest in front of Parliament.
And Toronto police arrested 47-year-old protester Julia Stevenson for allegedly bringing a weapon to the demonstration outside the provincial legislature. Police did not give further details about what kind of weapon she is alleged to have been carrying.
Prime Minister Justin Trudeau, who was at the U.N. General Assembly in New York, condemned the anti-LGBTQ protests in a tweet on X, formerly Twitter.
"Let me make one thing very clear: Transphobia, homophobia and biphobia have no place in this country. We strongly condemn this hate and its manifestations, and we stand united in support of 2SLGBTQI+ Canadians across the country — you are valid and you are valued," he wrote.
Conservative Party leader Pierre Poilievre did not put out any statement on the protests, nor did deputy leader Melissa Lantsman, who is openly lesbian and has previously spoken out on LGBTQ issues on behalf of the party.
The leader of the left-leaning New Democratic Party Jagmeet Singh joined the counter-protestors who demonstrated in Ottawa and marched toward Parliament Hill.
"We know that there's a lot of folks that don't feel safe because of the rise in hate and division that's targeting vulnerable people," Singh told CTV. "But then you see a lot of people coming together, and it shows the strength of solidarity, of us supporting each other, of having each other's back."
Alberta Teachers' Association President Jason Schilling says the protesters are part of a North America-wide movement fomenting hatred against queer people using misinformation and lies.
"Using 'parental consent' as camouflage, this rally was part of a coordinated strike across North America to promote misinformation, intolerance and hate toward the 2SLGBTQIA+ community, as well as toward teachers who work to protect the safety and well-being of all students," Schilling said in a statement.
In many cities, the anti-LGBTQ protests were officially condemned by mayors and school boards.
Toronto Mayor Olivia Chow, who has publicly supported LGBTQ rights since the 1980s, issued a strong statement condemning the protests.
"We stand against all forms of discrimination, hatred and bigotry, and for the safety and well-being of all young people. Some wish to target our schools and libraries to spread hate. We know these must be spaces that welcome everyone, especially students," Chow wrote.
The city of Whitehorse, Yukon, issued a statement condemning bigotry in advance of the protests.
"While the city supports people's right to organize and protest, we stand by our 2SLGBTQIA+ community members and their right to live their true selves safely and free of harassment and hate. The promotion of anti-2SLGBTQIA+ ideas has no place in our community and messages that target fellow community members will not be tolerated," the statement says.
However, New Brunswick Primer Blaine Higgs, who was the first to introduce a "parental consent" policy for trans students, joined the protesters in front of the provincial legislature in Fredericton.
"I think our parents should become knowledgeable about what their kids are being taught and what is important for them to learn in schools and what's important for parents to make decisions on with kids that are under 16-years-old," Higgs told reporters.
British Columbia Conservative Party leader John Rustad went further in a statement on the protests. While he says he doesn't "officially" support the protests, if his party wins next year's election, he promised to cancel the province's sex ed curriculum and implied he would ban transgender girls from sports.
India penal code reform bills do not include LGBTQ, intersex rights
Supreme Court earlier this year heard marriage equality cases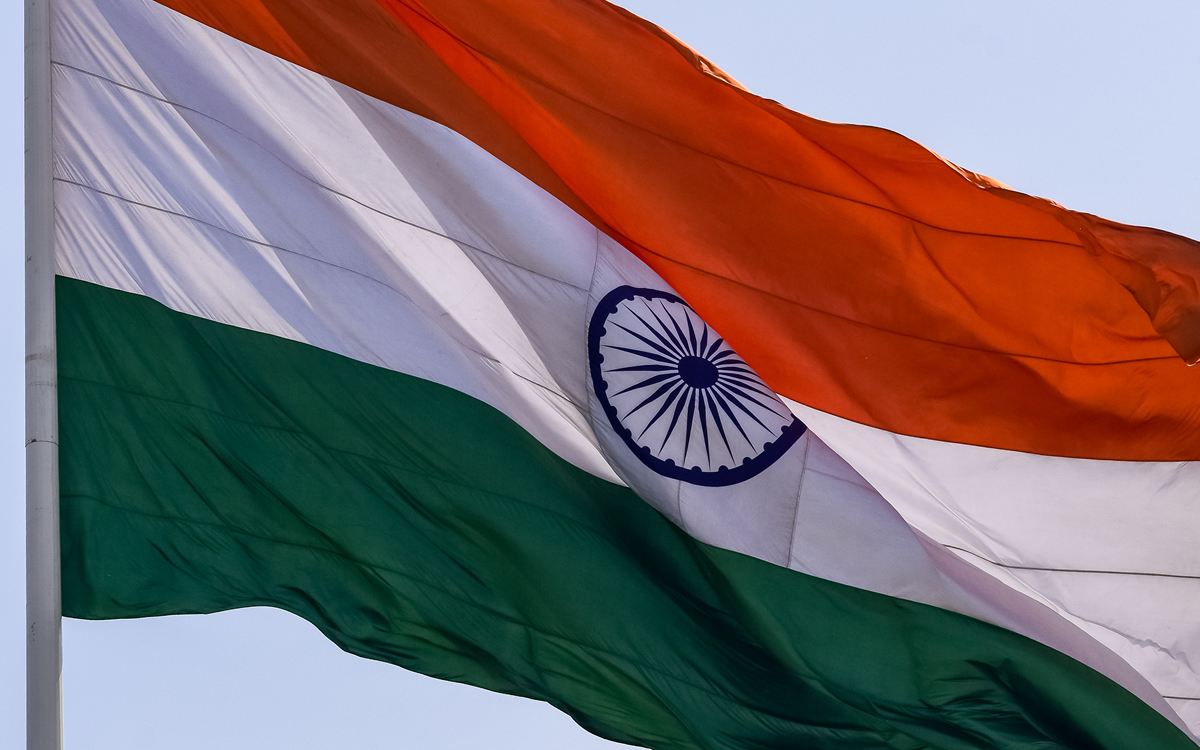 Indian Prime Minister Narendra Modi in 2019 said that all the laws implemented during British rule should be made in accordance with modern norms and with society's interests in account after adequate discussion and consideration. The government this year introduced a bill that would amend India's criminal laws, but the measure is not inclusive.
Home Minister Amit Shah on Aug. 11 introduced the Bharatiya Nyaya Sanhita Bill 2023, Bharatiya Nagarik Suraksha Sanhita Bill 2023 and Bharatiya Sakhshya Bill 2023 in the Lok Sabha, the lower house of the Indian Parliament. The three bills would replace the Indian Penal Code of 1860, the Criminal Procedure Code of 1898 and the Indian Evidence Act of 1872.
Shah said while introducing the bill that these three laws strengthened and protected British rule, and their purpose was to punish, not to give justice.
"The soul of three new laws will be to protect all the rights given to Indian citizens by the constitution, and their purpose will not be to punish but give justice," said Shah. "These three laws made with Indian thought process will bring a huge change in our criminal justice system."
Shah, while introducing the bill, also said that the government has taken a very principled decision to bring citizens to the center, instead of governance. These laws, however, still fail to be inclusive.
Chapter Five of the proposed revision to the penal code, which deals with offenses against women and children, did not talk about people who do not fall under specified categories, leaving out LGBTQ and intersex rights.
Section 63 of the code still defines rape as sexual assault by a man against a woman and continues to preserve gender stereotypes. The definition fails to recognize sexual assault by a man against another man or by a woman against another woman.
Another concerning section of the proposed criminal code, Section 38, would extend the right to private defense of the body to voluntarily causing the death of or any other harm to an assailant if an assault is with the intention of gratifying "unnatural lust." The code does not define "unnatural lust" though it is very similar to now abolished Section 377 that criminalized consensual same-sex sexual relations.
The Supreme Court in 2018 decriminalized homosexuality in India, thus repealing Section 377.
The British first introduced Section 377 and it was modelled on the Buggery Act of 1533. Thomas Macaulay in 1838 wrote the colonial-era law and it came into force in 1860. The Buggery Act defined buggery as an unnatural sexual activity against the will of God and man.
Section 377 of the Indian Penal Code defines unnatural offenses as whoever voluntarily has carnal intercourse against the order of nature with any man, woman or animal, shall be punished with imprisonment for life or with imprisonment of either description for a term which may extend to 10 years, and shall also be liable to fine.
Even though Section 377 has been repealed, the new criminal laws do not include the LGBTQ and intersex community under the same legal protection that is available to others. The new bill fails to mention LGBTQ and intersex people, leaving out any protection against violent crime.
There are no official statistics available on crimes against LGBTQ and intersex people, including those based on sexual orientation or gender identity, in India.
"The language of the new laws has undergone substantial positive changes to further include the LGBTQ community. After the passage of the Transgender Persons (Protection of Rights) Act 2019, the proposed new criminal laws also have gender-inclusive language," said Krishna Deva Rao, vice chancellor of the National Academy of Legal Studies and Research in Telangana state. "For instance, the meaning of the term 'gender' has been expanded as section 2(9) of Bharatiya Nyaya Sanhita (the law to replace the existing Indian Penal Code 1860) now defines 'gender' as the pronoun 'he' and its derivatives are used of any person, whether male, female or transgender. The penal law in Bharatiya Nyaya Sanhita has also formally removed the controversial provision Section 377 from the IPC."
Rao said that the government should have done a better job of further addressing the discriminatory treatment meted out to such marginalized communities.
In an email to the Washington Blade, Rao said that despite the Supreme Court's landmark NALSA verdict in 2014, the government has yet to provide horizontal reservations to the transgender community.
"Despite the passage of the Transgender Persons Act 2019, the concerns of the community remain unredressed as the penalties provided therein are very low. Similarly, despite the 2014 Supreme Court verdict providing for self-determination of gender identity without having to undergo surgical intervention, the 2019 Act and related rules are interpreted in a way to mandate surgery," said Rao. "Recently, in August 2023 Hyderabad police came under heavy scrutiny for cracking down on a begging racket. The police personnel discriminated against members of the transgender community because they had not undergone surgery or had genitalia not corresponding to their identified gender."
In a statement made about Chapter Five of the newly proposed Bharatiya Nyaya Sanhita Act, Rao said that the law catered to address crimes against women and children. Rao added it should have been expanded to include the LGBTQ and intersex community as well.
"While Section 377 has been struck down from the IPC, as per the landmark Navtej Singh Johar decision by the Supreme Court of India in 2018 the provision was only partially read down to exclude consensual homosexual relationships. By removing the provision entirely, non-consensual or illegal acts of intercourse against men as well as transgender community are left completely unaddressed by the new penal law," said Rao. "The arrest and medical examination safeguards under the criminal procedure have been exclusively catered to the protection of women. For instance, women survivors of sexual abuse have to be medically examined in a prescribed way, women can't be arrested after sunset and before sunrise, etc. Such procedures should also be extended to people from the LGBTQ community. Similarly, when transgender persons have to be examined, they should be allowed to provide their written consent for the gender of the doctor."
Two Supreme Court judges in their 2014 NALSA vs. Union of India ruling said that trans people fall within the purview of the Indian constitution and thus are fully entitled to the rights guaranteed therein.
"In a country which once considered us to be a 'minuscule populace', the LGBTQIA+ community has been overlooked as a demographic group to be considered during any revelations of the constitution," said Ankana Dey of Sappho for Equality, an activist forum for lesbian, bisexual woman and trans men. "In research in 2018, the LGBTQIA+ group was one of the 12 groups in India that was least represented in any research or legislative amendments. In context to the Bharatiya Nyaya Sanhita bill, it is no different for us. However, the LGBTQIA+ movement will continue to fight for its rights and representation in legal reforms. LGBTQIA+ activists and groups will continue to navigate the laws and policies in order to bring relief of some form to the community and will continue spreading that information with a bottoms-up approach."
In an email to the Blade, Dey said that every time Sappho for Equality's team is in the field, they work along the lines of advocacy and try to strike a dialogue with the legal representatives of the state such as police, lawyers and paralegal workers.
"Through these dialogues, we understood that the laws which have been passed and have not been circulated enough within the networks of legal representatives. Most of the lawyers in our state are unaware of what constitutes the NALSA judgment, The Transgender Persons Protection of Rights Act and Bill, and even the Mental Healthcare Act. The State Legal Services Authority (SALSA) categorically mentions that any person from the LGBTQIA+ community who has faced violence and discrimination has the right to free legal services from the state," said Dey. "Albeit most of the community persons are not aware of this service and even if they are, money extortion and intimidation are grave concerns that make these services severely inaccessible. Some of these dialogues have translated into heated conversations since most lawmakers do not enjoy being told that their knowledge lacks constructive information and their work generally surrounds misinformation, stigma, and stereotypes associated with us. Despite this, we are hellbent on continuing our fight to counter the legalities that affect us negatively. We are intently striving towards working with lawyers at a regional level and sensitizing them about queer-trans* lives and liveabilities."
Dey said that most of these bills that would specifically address trans lives have not been implemented since the NALSA ruling in 2014. She said there is a severe lack of implementation of these laws at the grassroots level.
"We strongly believe that with the revised IPC that deals with offenses against women and children, there is an urgent need to expand the very definition of a 'woman,'" said Dey.
While talking to the Blade, Harish Iyer, an equal rights activist, said he hopes that the actual draft will be more inclusive for all genders and sexualities.
"I think culture is not static, culture is evolutionary. Our laws also have evolved from time to time. We have made more progressive laws. With gender and sexuality, I would hope that the changes in laws would be more inclusive for all citizens of India," said Iyer. "It is an Indian culture to accept different sexuality. British culture was Section 377 of IPC. If we are going to define the law that is not IPC, it becomes imperative for us to follow Indian culture. We have always accepted and respected LGBTQI+ people."
Ankush Kumar is a reporter who has covered many stories for Washington and Los Angeles Blades from Iran, India and Singapore. He recently reported for the Daily Beast. He can be reached at [email protected]. He is on Twitter at @mohitkopinion.