Botswana attorney general seeks to recriminalize homosexuality
High Court heard case on Oct. 12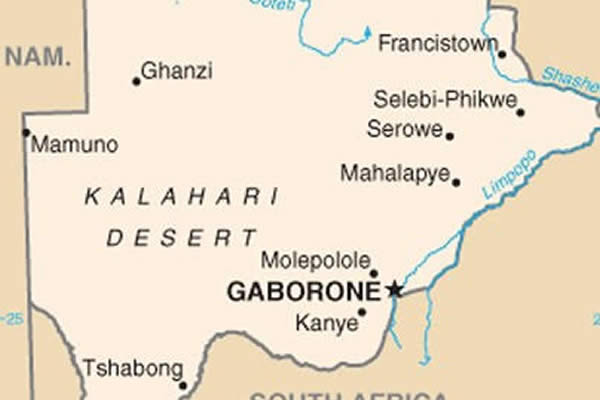 GABORONE, Botswana — On June 11, 2019, Botswana moved toward being a state that no longer held some of its citizens (and, by extension, visitors) as criminals if they identified within the LGBTQ spectrum. However, the government didn't take too long before it declared its intention to appeal the High Court judgment that asserted that consensual same-sex sexual activity in private was not to be a criminal act.
The appeal hearing took place on Oct. 12.
There are some key things to understand about what the High Court did for people in Botswana. The judgment, written and delivered by Justice Leburu, not only put a clear delineation between the state's powers to intrude in people's private sexual lives, but it also stated that laws that served no purpose in the governance of the people they oversaw were most likely worthy of "a museum peg" more than being active laws of the land.
In the hearing on Oct. 9, a full bench of five judges of the Court of Appeal was treated to the government's case—as presented by advocate Sydney Pilane of the Attorney General's Chambers—along with hearing the rebuttals from the legal counsel representing Letsweletse Motshidiemang, who brought the original case against the government, and LEGABIBO, an NGO admitted as amicus curiae, a friend of the court. The appeal, two years in the making, would have been expected to be based on facts rather than opinions of what could and could not be accepted by hypothetical Batswana. Pilane even went so far as to contest that President Mokgweetsi Masisi's utterances about how people in same-sex relationships were "suffering in silence" were taken out of context as he was talking about gender-based violence and not endorsing their relationships.
The 2019 ruling of the High Court, the most supreme court of incidence in the country, not only declared people who were or had interest in engaging in consensual same-sex sexual activity not criminals, but it also allowed non-queer people to engage in sex acts that would otherwise be considered "against the order of nature" freely. The latter clause had often been interpreted as being solely about non-heterosexuals but on greater interrogation one realizes that any sex act that doesn't result in the creation of a child was considered against this 'order of nature' and that nullified much of heterosexual sexual exploration—further painting these clauses as out of touch with contemporary Botswana as Leburu expressed.
In some of his appeal arguments, Pilane stated that Batswana "do not have a problem with gay people", yet he based his contention on the fact that Batswana "respect the courts' decisions;" as such they would not take up arms at the court's decision to decriminalize consensual same-sex sexual activity. Pilane maintained that the decision to decriminalize should be left to the Parliament on the recommendation of the courts. The bench was swift to query whether a body of politicians elected by a majority would be the best representatives of a minority that was oppressed by laws that the very politicians benefitted from.
Botswana's legal system allows for the High Court ruling to remain the law of the land until such a point as it's struck down. The Court of Appeal ruling in favor of Batswana's sexual liberties will be a nail in the proverbial coffin of residual colonial sex-related laws plaguing Botswana. This will not be the end by any means though. Where the attorney general can form a case stating that decriminalizing consensual same-sex relations could be likened to people locking themselves in their houses with animals and having their way with them, we know that mindset changes need to be prioritized to ensure that all Batswana understand their constitutionally protected rights to privacy, expression, and freedom of association as relates to their personal and sexual lives.
The 2010 Employment Act of Botswana already protects people from being discriminated against based on their sex or gender identity. The nation's sexual violence laws were made gender neutral, thus covering non-consensual sex (rape) in all its possibilities. In upholding the ruling of the High Court, the Court of Appeal will allow the LGBTQ and SOGIESC (sexual orientation, gender identity and expression and sex characteristics) movements in Botswana some respite as attention is then channeled toward other pressing matters such as name changes, access to healthcare, and other culturally pertinent issues.
The Court of Appeal is expected to hand down a judgement following their deliberations in 4-6 weeks (mid to late November), however, this remains at their discretion. As it stands, since the High Court ruling in 2019, Botswana has experienced increased social accommodation for LGBTQ matters and figures—however, this is not to say there have not been any negative instances. With the continued sensitization, the expectation is that the courts, the government and NGO players will all contribute to a broad, national, culturing of LGBTQ rights in Botswana devoid of colonial residues.
Dutch government formally apologies for forced sterilization of trans, intersex people
Gender Change Act was in place from 1985 to 2014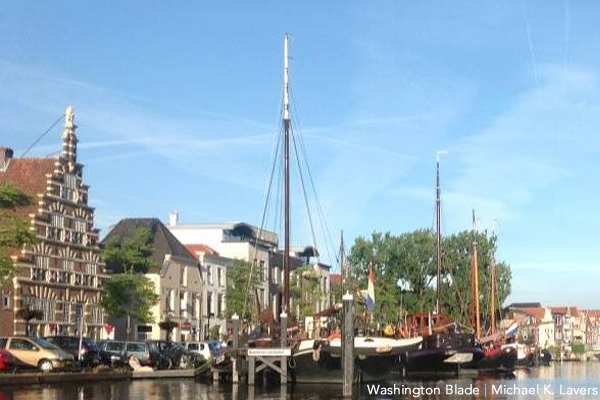 The Dutch government on Saturday formally apologized to transgender and intersex people who were forced to become sterile in order to legally change their gender.
The Gender Change Act, which was also known as the Transgender Act, was in effect in the Netherlands from 1985 until its repeal in 2014.
Education, Culture and Science Minister Ingrid van Engelshoven and Law Minister Sander Dekker last year on behalf of the Dutch government apologized to trans and intersex people who had undergone forcible sterilizations. The Dutch government also agreed to pay 5,000 euros ($5,633.68) to around 2,000 trans people who had sterilization surgeries.
A ceremony did not take place because of the pandemic.
Van Engelshoven issued Saturday's the formal apology during a meeting with trans and intersex people that took place at the Ridderzaal, a 12th century building in The Hague that the Dutch government uses for speeches from the country's royal family and other important ceremonial events.
"For decades we have had a law that has harmed transgender and intersex people," said van Engelshoven. "People have undergone medical treatment that they did not want, or have been forced to postpone becoming themselves. Today, on behalf of the entire Cabinet, I make our deepest apologies. Recognition of and apologies for what has been done to these people and which has caused a lot of grief for those involved is extremely important and is central to this special day in the Ridderzaal."
Vanmiddag heeft @ivanengelshoven namens het kabinet excuses aangeboden voor de oude Transgenderwet. Mensen konden hun geslachtsaanduiding in de geboorteakte veranderen, onder voorwaarde van geslachtsveranderende operaties en blijvende onvruchtbaarheid ⬇️https://t.co/iQwLTmWeP5 pic.twitter.com/13QmUUczPb

— Ministerie van Onderwijs, Cultuur en Wetenschap (@MinOCW) November 27, 2021
Transgender Netwerk Nederland in a press release said the Netherlands is the first country in the world to issue such an apology. The advocacy group notes the Dutch government last month began to compensate trans and intersex people who were forcibly sterilized, but adds the amount of money they will receive remains too low.
"The government has structurally disadvantaged and damaged transgender and intersex people for almost 30 years," said Willemijn van Kempen, who spearheaded the campaign for the formal apology. "It is important that it now apologizes for that."
Botswana Court of Appeals upholds decriminalization ruling
'Today is a momentous day in history'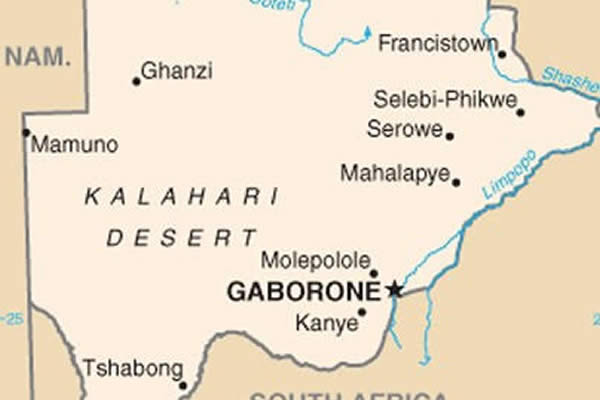 The Botswana Court of Appeals on Monday upheld a 2019 ruling that decriminalized consensual same-sex sexual relations in the country.
Five justices unanimously ruled sections of the Batswana Penal Code that criminalize homosexuality with up to seven years in prison "violated the right to privacy … the right to liberty, security of person and equal protection under the law … and the right to freedom from discrimination" under the country's constitution.
Botswana's High Court in 2019 unanimously ruled these provisions were unconstitutional.
The Batswana government appealed the landmark decision. The High Court heard the case last month.
Lesbians, Gays and Bisexuals of Botswana, which challenged the criminalization law with the support of the Southern Africa Litigation Center, applauded Monday's ruling.
"Today is a momentous day in history, a victorious win in ascertaining liberty, privacy and dignity of the LGBTIQ persons in Botswana and definitely, this judgement sets precedence for the world at large," says LEGABIBO CEO Thato Moruti. "Moreover, a new dawn for better education and awareness about the LGBTIQ issues. I anticipate that more engagement with various arms of government will also set a trajectory towards a more inclusive and diverse nation."
Pan Africa ILGA in a tweet proclaimed Monday as a "beautiful day" in Botswana. UNAIDS described the ruling as "a great win for human rights."
Chilean House approves marriage equality bill
Vote took place two days after presidential election's first round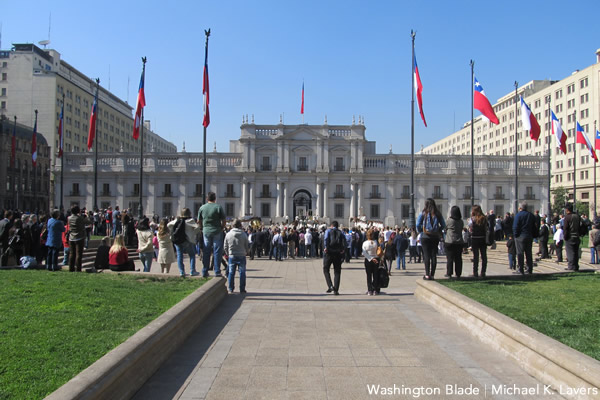 VALPARAÍSO, Chile — The Chilean House of Representatives on Tuesday approved a bill that would extend marriage rights to same-sex couples.
The measure passed by a 101-30 margin roughly three months after the Chilean Senate approved by a 28-14 vote margin.
Two lawmakers abstained. The bill now goes back to the Senate for a final vote.
"After three decades of struggle, there is only one Senate vote left to achieve the so far elusive legal equality that all couples and families deserve," said Javiera Zúñiga, a spokesperson for the Movement for Homosexual Integration and Liberation, a Chilean LGBTQ rights group, in a press release. "We celebrate this new step, now with the total conviction that we are at the final leg."
Tuesday's vote took place two days after the first round of Chile's presidential election.
José Antonio Kast, a far-right former congressman, will face off against Congressman Gabriel Boric, who previously led a student protest movement, in a Dec. 19 runoff. Outgoing President Sebastián Piñera in June announced he supports the marriage equality bill.
Esteban Guzmán contributed to this story.