Cumming's new book filled with showbiz tales
But 'Baggage' is no vapid, Tinsel Town celeb concoction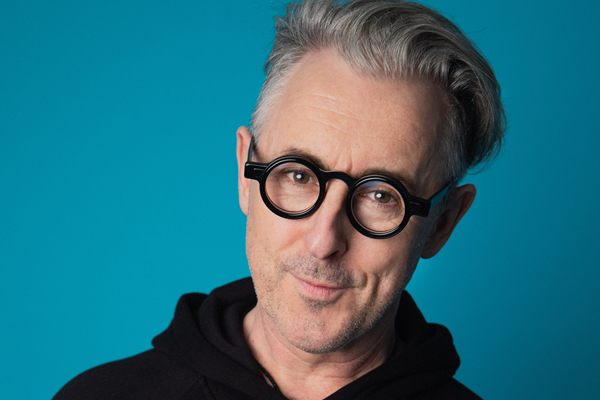 It was the night of the Tony Awards. Actor, singer, writer, and activist Alan Cumming had just received a Tony for his performance as the emcee in the 1998 revival of "Cabaret." He was in the press room, giving soundbites to the media.
In the middle of one interview, "A hand appeared on my left shoulder, a tall body joined it to my right," Cumming, who was born and grew up in rural Scotland, writes in his new memoir "Baggage: Tales From a Fully Packed Life."
For a second, Cumming thought he was being mugged. But, the stranger hugging him was Sean Connery, a fellow Scot, known for playing James Bond. Connery had won a Tony as a producer of the play "Art." Connery, looking into the cameras, said of Cumming, "This is my new son."
He took Ecstasy that night at the Tonys, Cumming reveals in "Baggage." The drug for him was, "my self-prescribed anti-anxiety medication," Cumming writes, "And it worked."
For most of us, winning a Tony for an acclaimed revival of "Cabaret" would be merely a fantasy. For Cumming, winning the prestigious award is just one of many accomplishments.
Walt Whitman said he contained multitudes. Cumming, 56, who is bisexual and married to the illustrator Grant Shaffer, is Whitman on octane.
Cumming is a polymath. He has appeared in numerous films, plays and TV shows. He's written two children's books; a novel; a book of photographs and stories; and the memoir "Not My Father's Son."
His film roles range from the James Bond movie "GoldenEye" to "Eyes Wide Shut" to the "Spy Kids" trilogy. Cumming has won the Olivier, BAFTA and Emmy for his stage and screen work. On the London stage, Cumming has performed in "Hamlet," "Bent" and other plays.
He has appeared in the "Threepenny Opera" and "Design for Living" on Broadway. Cumming created and appeared in his one-man adaptation of "Macbeth."
On TV, he is known for playing Eli Gold on "The Good Wife" and Dylan Reinhart on "Instinct," the first broadcast television drama to have a lead gay character. Recently, Cumming played Mayor Aloysius Menlove on the Apple TV+ show "Schmigadoon!"
All of this would exhaust most of us. But Cumming has energy to spare. He hosts the podcast "Alan Cumming's Shelves" and is the amateur barman at Club Cumming in New York City.
Cumming is known for his LGBTQ rights advocacy. He has worked for marriage equality in Scotland and with the Human Rights Campaign and other LGBTQ organizations.
In 2009, Cumming was appointed an OBE in the Queen's Birthday Honors List. In "Baggage," Cumming writes that he received this honor because of his work for LGBT rights.Cumming's first memoir "Not My Father's Son" is the story of his harrowing childhood. Growing up, Cumming endured physical and psychological abuse and violence from his father. In the memoir, Cumming grapples with secrecy and shame and with the post traumatic stress brought on by his father's sadistic treatment of him. "There is never shame in being open and honest," he writes.
"Baggage" tells many entertaining showbiz stories. Who wouldn't want to hear the tales of a writer whose friends include Liza (as in Liza with a Z)?
Yet, "Baggage" isn't a vapid, Tinsel Town celeb concoction. In "Baggage," Cumming examines his relationships to his family, significant others and himself. It begins with his divorce from the actress Hilary Lyon and ends with his marriage to Shaffer.
Cumming, who has dual United Kingdom/United States citizenship, talked with the Blade by phone about a range of topics from "Baggage" to politics to getting Helen Mirren on board with crocs.
Cumming was pleased by the positive response to "Not My Father's Son." He was happy that readers felt his words helped them to confront people who had abused them and to "reckon" with their shame.
But, Cumming worried that people might think he'd "triumphed" over the despair caused by his father's abuse. That he'd never encounter this trauma again.
"I wrote 'Baggage,'" Cumming said, "to overcome this idea of triumph."
"You don't actually recover," he added, "you manage it. You always have to manage it."
Cumming is witty and exudes hopefulness. But, he's worried about what the future might bring for LGBTQ and women's rights. The election of Joe Biden as president "was a real reprieve," Cumming said, "but the way we're headed, things could go the other way any second."
We need to be vigilant, Cumming said. "Women's rights – with what's happening with abortion in Texas – are in real danger," he said.
But life isn't all worries for Cumming.
There is his work. In 2022, he'll continue performing "Och and Oy! A Considered Cabaret" with NPR's Ari Shapiro. He's making the film "Rare Objects" with Katie Holmes.
And there are his friends. "Liza is lovely," Cumming said of his friend Liza Minnelli. One day, Cumming was rehearsing with Minnelli. Along with Joel Grey, Bebe Neuwirth, Chita Rivera and other celebs, they were going to put on a salute to the songwriting team Kander and Ebb.
They were going to perform Minnelli's signature song "New York, New York." "It looked so easy," Cumming said, "But I couldn't get Liza's dance moves. First, Liza tried to help me."
But, without success. "Then Chita came over to help me," Cumming said, "it was overwhelming having two legends trying to teach me."
After these attempts failed, Minnelli said to him, "Oh, darling, just make it your own!"
There was the time when Cumming made Helen Mirren see the light on Crocs. He was in Hawaii filming "The Tempest" with Mirren. "We were in the desert. I'd wear my Crocs," he said, "she said my Crocs were ugly."
"I said, 'Helen, that's fair enough. But when I say things are ugly, I use my inside voice,'" Cumming added.
A few weeks later, Cumming saw Mirren. She was wearing Crocs. "She said she'd been wearing flip-flops and they made her feet sore. Now she loved Crocs."
"I told her 'you were a hater, now you're a lover," Cumming added, "It's a beautiful thing."
Cumming is currently on a book tour in the U.K. The tour stops in Miami on Nov. 20; Chicago on Nov. 21 and several other U.S. cities through spring 2022. For more info on Cumming's new book, visit alancumming.com.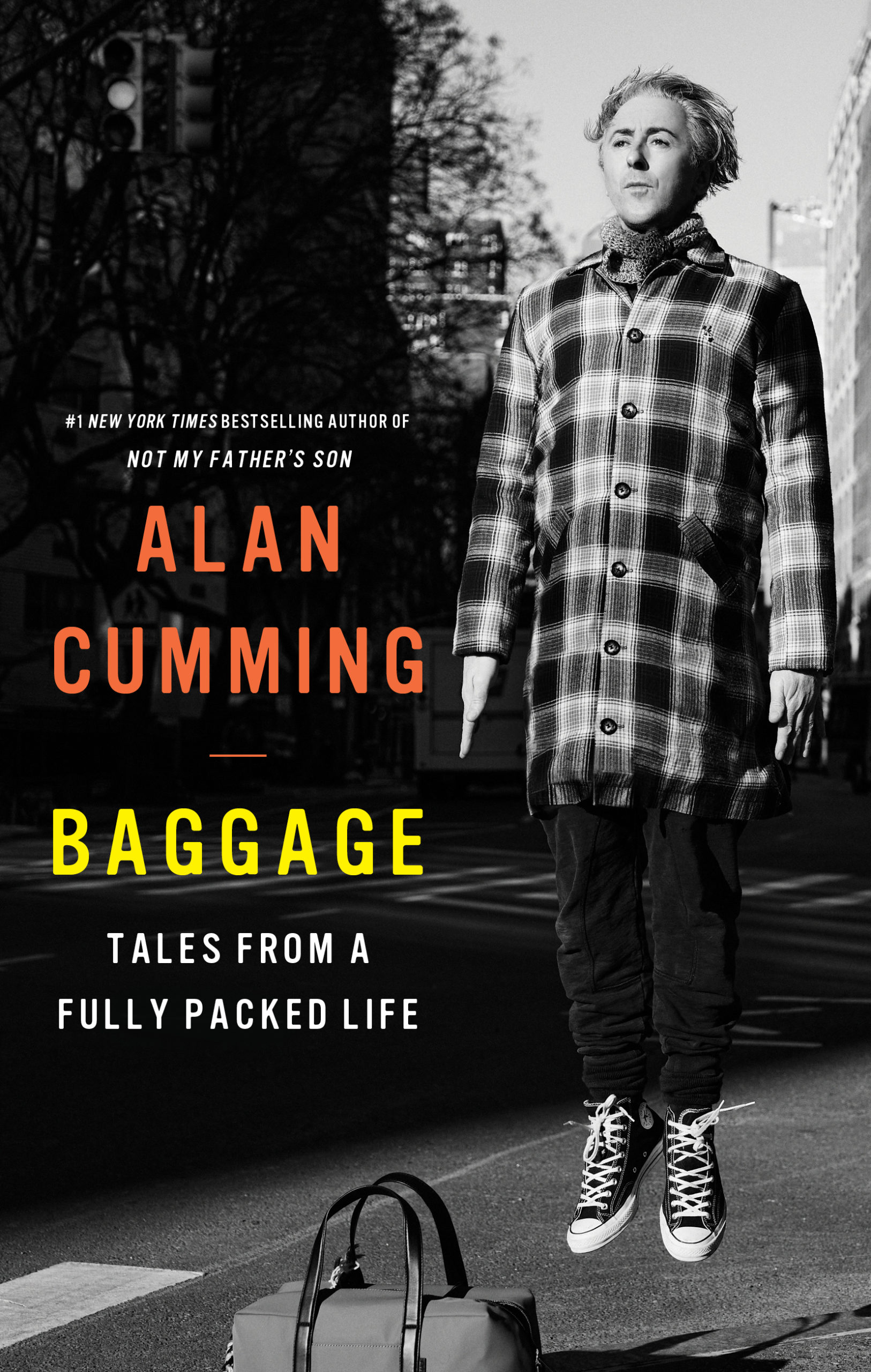 Despite the hype, Wenner memoir is a buzzkill
Reading this book is as exciting as perusing a spreadsheet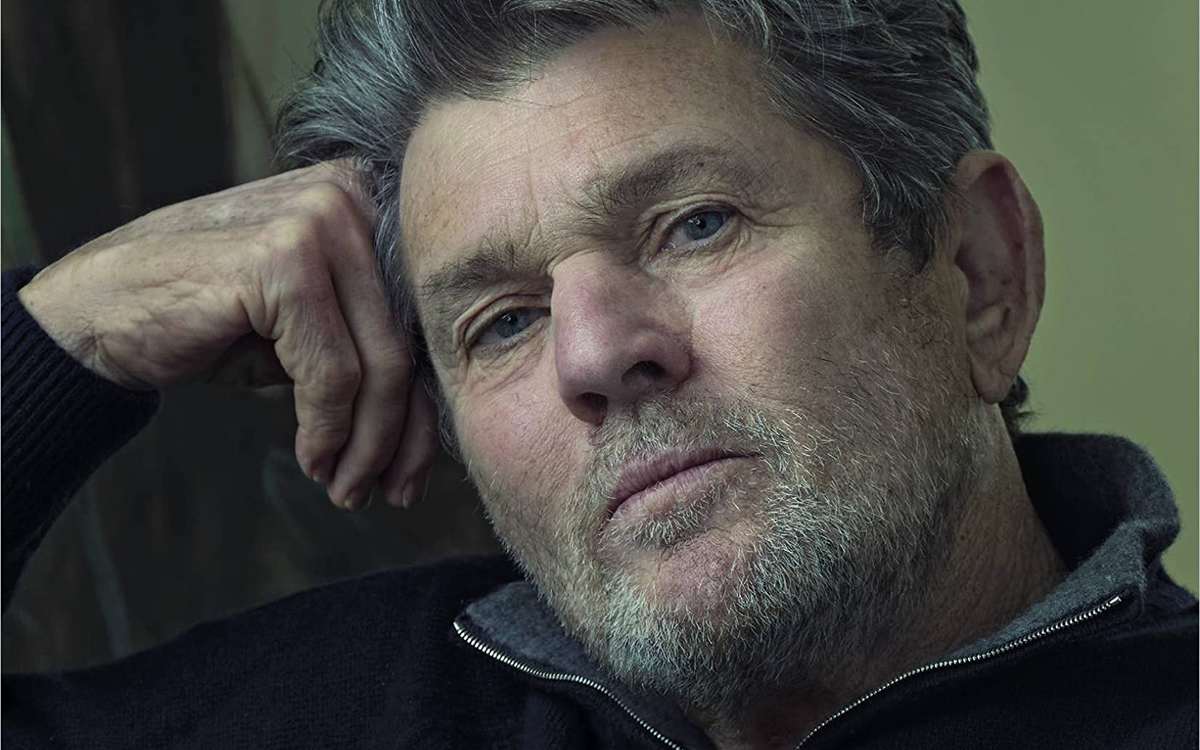 'Like a Rolling Stone: A Memoir'
By Jann S. Wenner
c.2022, Little, Brown
$35/592 pages
"(I Can't Get No) Satisfaction," the Rolling Stones sang in 1965.
When reading "Like a Rolling Stone: A Memoir" by Jann S. Wenner, you may well find yourself singing along with the Stones.
Whether you're a Boomer who grew up to the soundtrack of the rock 'n' roll, Woodstock generation (from the Grateful Dead to Jimi Hendrix to Bob Dylan to Joni Mitchell), a Gen-Xer who listened to punk rock, a millennial who voted for Barack Obama or a Gen-Zer who put Fleetwood Mac's "Dreams" back on the charts, you're likely curious about Wenner's memoir.
In 1967, Wenner, 76, co-founded (with music critic Ralph J. Glisten) Rolling Stone, the magazine of youth culture and politics. Decades later, Wenner co-founded the Rock and Roll Hall of Fame.
Today, Wenner with his husband, designer Matt Nye and their three children, divides his time between Montauk, N.Y., Manhattan, and Sun Valley, Idaho. He and his ex-wife Jane are on amicable terms. Wenner and his former spouse have three sons.
Who other than Wenner, you'd think, digging into "Like a Rolling Stone," would be better at taking us behind the scenes of the cultural history of more than half a century (from the late 1960s through the early 2020s)?
You'd expect, given the rock stars and politicians Wenner has known, worked with and interviewed (from Mick Jagger to John Lennon and Yoko Ono to Bob Dylan to Obama to acclaimed photographer Annie Leibovitz to Bill Clinton), that Wenner's memoir would be brimming with dazzling anecdotes, wit, and insights.
Unfortunately, despite all of the hype and anticipation, "Like a Rolling Stone" is, by and large, a buzzkill.
Wenner, who grew up in San Francisco, has been associated with bold-faced names since he was a child. When he was hard to handle, Dr. Benjamin Spock stepped in to treat him.
His life was privileged from the get-go. His father was in the baby formula business and his mother was a novelist.
In boarding school, Wenner wrote a gossip column for the school paper and discovered (though he would be in a hetero marriage for decades) that he liked boys. He went on to college in Berkeley, Calif., during the height of the Free Speech movement. At 21, he was able to obtain the money he needed to start "Rolling Stone."
Nearly every page of Wenner's nearly 600-page memoir is infested with name-dropping. Celebs, tony nightspots and jet-setting locales appear more often than ants at a July 4th picnic.
But Wenner rarely reveals anything interesting about the famous names or his interactions with them.
Take Bruce Springsteen. What do we learn about the Boss from Wenner? That Springsteen at Wenner's 60th birthday party sang, "Champagne, pot cookies and a Percocet/Keep him humming like a Sahre jet."
Wenner's name-dropping is a reminder that in 1986, Wenner with the Walt Disney Company bought Us Weekly, the celeb gossip magazine.
What's most disappointing about the memoir is that Wenner says so little about what life has been like for him as a gay man.
It's understandable that he, as a man of his generation, didn't come out until the 1990s.
But, a fifth of the way into the 21st century, Wenner writes little about what it was like to be closeted for decades. Or how being closeted impacted Rolling Stone.
Wenner interviewed Bill Clinton extensively for Rolling Stone. Yet, he doesn't reflect on DOMA or "Don't Ask, Don't Tell."
Wenner wasn't totally insensitive to what it means to be LGBTQ. One of his sons, Theo, talked to him about kids speaking of his "dad being gay."
Wenner sent a condolence note to the parents of a Rolling Stones staffer and one of Andy Warhol's lovers who died of AIDS. Rolling Stone published one of the first stories about AIDS.
But you can't help wishing that "Like a Rolling Stone" had more of a queer quotient.
Thankfully, Wenner sometimes tells a revealing anecdote about a celeb. One day, he recalls, when he dined with John Lennon in a restaurant, a fan approached Lennon for an autograph. "Can't you see I'm eating," Lennon said to the fan, showing how annoying it was to have his privacy breached.
Yet, even with the glitz and glam, reading much of this memoir has the excitement of perusing a spreadsheet.
Wenner has done what neither God nor the Devil could do: he's made his friend Bette Midler seem dull.
Wenner has led a fascinating life. His story is more interesting than anything a novelist, like his pal Tom Wolfe, could have imagined.
If only Carrie Fisher or Oscar Wilde had written his memoir.
The Blade may receive commissions from qualifying purchases made via this post.
New ACT UP book is part history, part memoir
'Boy with the Bullhorn' chronicles hard work, grief, anger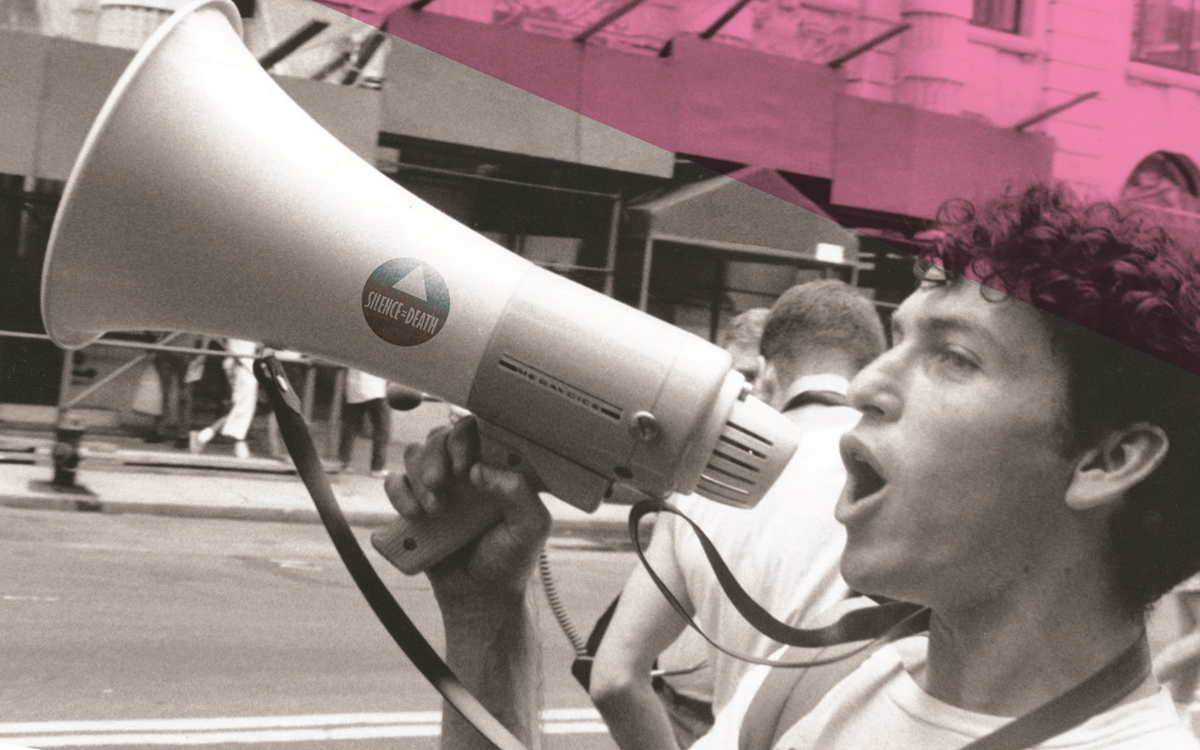 'Boy with the Bullhorn: A Memoir and History of ACT UP New York' 
By Ron Goldberg
c.2022/ Fordham University Press
$36.95/512 pages
The sign above your head shows what's going on inside.
Last night, you made the sign with a slogan, firm words, a poke to authority – and now you carry it high, yelling, marching, demanding that someone pay attention. Now. Urgently. As in the new book, "Boy with the Bullhorn" by Ron Goldberg, change is a-coming.
He'd never done anything like it before.
But how could he not get involved? Ron Goldberg had read something about ACT UP, the AIDS Coalition to Unleash Power, and he heard they were holding a rally near his workplace. It was 1987, he'd never participated in anything like that before, but whispers were everywhere. He and his friends were "living under a pervasive cloud of dread."
He "was twenty-eight years old… scared, angry, and more than a little freaked out" about AIDS, he says.
Couldn't he at least go down and hold a sign?
That first rally led Goldberg to attend a meeting, which, like most, as he came to realize, were raucous and loud and "electric." Because he was "living fully 'out and proud'," and because he realized that this was an issue "worth fighting for," he became even more involved with ACT UP by attending larger rallies and helping with organizing and getting his fellow activists fired up. He observed as women became involved in ACT UP, too. Monday night meetings became, for Goldberg, "the most exciting place in town."
There, he learned how politics mixed with activism, and why ACT UP tangled with the Reagan administration's leaders. He puffed with more than just a little ownership, as other branches of ACT UP began spreading around the country. He learned from ACT UP's founding members and he "discovered hidden talents" of his own by helping.
On his years in ACT UP, Goldberg says, "There was hard work, grief, and anger, surely, but there was also great joy." He was "a witness. And so, I began to write."
Let's be honest: "Boy with the Bullhorn" is basically a history book, with a little memoir inside. Accent on the former, not so much on the latter.
Author Ron Goldberg says in his preface that Larry Kramer, who was one of ACT UP's earliest leaders encouraged him to pull together a timeline for the organization and this book is the result of the task. It's very detailed, in sequential order and, as one reads on, it's quite repetitive, differing basically in location. It's not exactly a curl-up-by-the-fire read.
Readers, however – and especially older ones who remember the AIDS crisis – won't be able to stop scanning for Goldberg's memories and tales of being a young man at a time when life was cautiously care-free. The memories – which also act as somewhat of a gut-wrenching collection of death-notices – are sweet, but also bittersweet.
This book is nowhere near a vacation kinda book but if you have patience, it's worth looking twice. Take your time and you'll get a lot from "Boy with the Bullhorn." Rush, and it might just go over your head.
The Blade may receive commissions from qualifying purchases made via this post.
'Before We Were Trans' explores a complicated history
Scholars 'need to tread carefully and responsibly'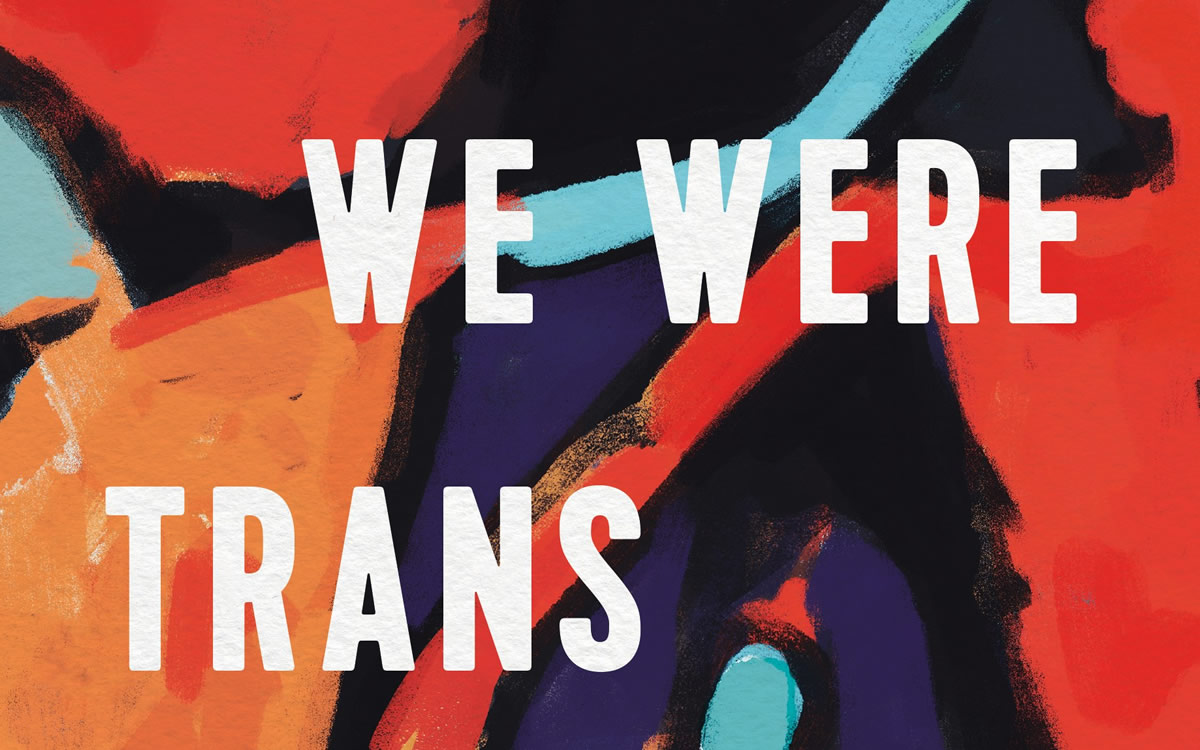 'Before We Were Trans'
By Kit Heyam
c.2022, Seal Press
$30/352 pages
Yes or no: before there were rockets, there were no astronauts.
No, there wasn't a need for them without a vehicle to go where people only dreamed of going. But yes – the word "astronaut" is more than a century old. Words and labels matter, as you'll see in "Before We Were Trans" by Kit Heyam, and time is no excuse.
On the evening of June 8, 1847, John Sullivan was apprehended by gendarmes while weaving down a sidewalk in London. Sullivan was wearing a few women's garments, and was carrying more, all of it stolen. Because it wasn't the first time he was arrested, he spent 10 years in an Australian penal colony for his crime.
"Is this story a part of trans history?" asks Heyam.
There aren't enough clues to determine Sullivan's truth, not enough "evidence that their motivation for gender nonconformity was not external, but internal." The answer's complicated by the fact that "transgender" wasn't even a word during Sullivan's time. Presumably, Sullivan was white but even so, we must also consider "that the way we experience and understand gender is inextricable from race."
Surely, then, Njinga Mbande, the king of Ndongo, can be considered trans; they were assigned female at birth but presented themselves as king, as did Hatshepsut of Egypt. In precolonial Nigeria, the Ekwe people were gender-fluid, to ensure that there was a male in the household. Do political and social reasons fit the definition of trans?
In England, it was once believed that to dress like the opposite sex was to become that gender. In prison camps during World War I, men participated in plays to ease the boredom, and some ultimately lived permanently as women. Early history shows many examples of people living as "both." Were they trans or not?
Says Heyam, "historians need to tread carefully and responsibly when we talk about the histories of people who blur the boundaries between intersex and trans."
Moreover, can we allow that there's probably some "overlap"?
The answer to that could depend on your current situation and mindset. Absolutely, author Kit Heyam dangles their own opinion throughout this book but "Before We Were Trans" doesn't seem to solve the riddle.
Judging by the narrative here, though, it's possible that it may be forever unsolvable. There's a lot to untangle, often in the form of partially recorded tales that hark back to antiquity and that are shaky with a lack of knowable details. Even Heyam seems to admit sometimes that their thoughts are best guesses.
And yet, that tangle can leave readers with so much to think about, when it comes to gender. Ancient attitudes toward trans people – whether they were, indeed, trans or acted as such for reasons other than gender – absolutely serve as brain fodder.
This is not a quick-breezy read; in fact, there are times when you may feel as though you need a cheat-sheet to follow similar-sounding names. Even so, if you take your time with it, "Before We Were Trans" may put you over the moon.
The Blade may receive commissions from qualifying purchases made via this post.