LGBTQ youth find refuge at church-run shelter in El Salvador
Hogar Santa Marta opened in August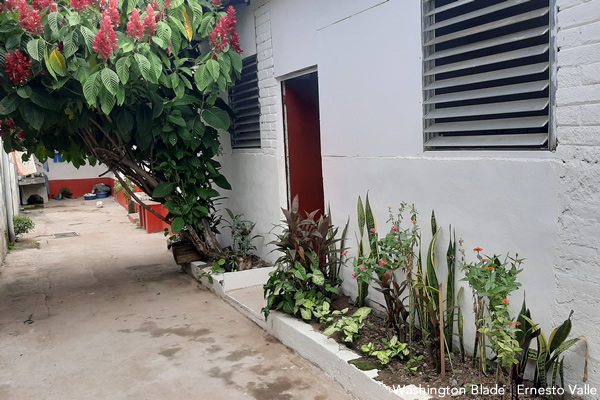 The Washington Blade published a Spanish version of this article on Oct. 25.
SAN SALVADOR, El Salvador — LGBTQ youth in El Salvador frequently face violence in their families and communities, and this abuse often happens with impunity. Many of these community members have either fled their homes or have been kicked out of them because they are not accepted for who they are.
A shelter that supports this vulnerable population has opened.
The Anglican Episcopal Church of El Salvador in 2009 created its Sexual Diversity Ministry, a pastoral mission that brings together LGBTQ people and their communities. The ministry has become a space in which everyone can live their faith free of discrimination.
Hogar Santa Marta opened in August, and is one of the ministry's initiatives.
Bishop Juan David Alvarado of the Anglican Episcopal Church of El Salvador told the Washington Blade this project responds to human needs, especially when there is so much injustice. He said the shelter is a temporary home for young people as they work to solve their problems or find a way to better themselves.
"We as a church wanted to give an answer to LGBTQ people who have suffered human rights violations," said Alvarado.
Hogar Santa Marta has already helped a number of LGBTQ young people. Three of them moved into the shelter and others have been able to receive assistance at their time of need.
"Our first option is that people do not necessarily have to experience family abandonment, so it is about achieving a conciliation with families," explained Cruz Torres, coordinator of the Anglican Episcopal Church of El Salvador's Sexual Diversity Ministry. He added the goal is to allow these young people to remain with their families.
Young people as of now primarily contact the shelter through its social media networks. A technical team evaluates the cases and then determines the way to proceed with each of them based on whether they are victims of violence or forced displacement or have been kicked out of their homes.
"This method of using networks has been deliberate in order to control our growth and not to have an immediate saturation," said Hogar Santa Marta Director Eduardo Madrid, who explained the shelter's opening was delayed because it was not ready to support young people who need support.
Helen Jacobo, the shelter's psychologist, and Madrid created a protocol to determine the process to use with a person who is seeking help.
The technical team creates a profile of the person when it establishes contact with them and notes the situation in which they are living. It then passes this information along to the psychologist who will then schedule an interview.
"We can find out about their support networks, if they have a shelter or a safe place (to live) through a small interview," said Jacobo.
'I feel more complete and more secure'
Carlos, 25, sought the shelter's support because of a series of the problems the pandemic made worse.
"I had to leave my house because of mistreatment, insults and beatings," he recalled.
Carlos said he was relieved to arrive at a safe place, and even more so when he knew that he would have a lot of support.
"They have provided me with a lot of services, such as psychosocial support and I will get a job very soon," he said with joy.
The shelter first offers its residents a place to live with access to regular meals and psychological therapy to address the traumas they have experienced. The shelter also accepts donations to provide residents with their basic needs.
"For my part I am very grateful, we have worked on ourselves as a person," said Carlos with an assured look that conveys happiness from behind a face mask with a smile drawn onto it. He also expressed that he is grateful the shelter allowed him to live there with his pet that he took with him when he left his house.
Religion is not imposed upon the shelter's residents, even though a church group created it.
"If you want to believe, you believe," said Carlos. "They don't impose religion on you."
"I feel more complete and more secure," he added, while saying that he has learned to put himself first. "That has been the most noticeable change that I have been able to have."
With this self-empowerment in mind, the second stage for the shelter's residents is to learn how to fight for their rights and know how to maintain them. Sustainable relocation, family awareness and creating a life plan are also part of this effort.
Alejandro, 23, has already been able to leave the shelter with the technical team's support. He was able to get a job and find a new place to live.
He learned about the shelter from a friend who is a member of the Anglican Episcopal Church of El Salvador. The friend helped him present his case and he became the first young person to live in the shelter.
"Even though I was only there for a month, I felt the necessary support from the whole team," says Alejandro.
He said he feels very involved with the shelter because he is its first successful case.
Alejandro said he had the opportunity during his first meetings to propose ideas about how the shelter can approach future cases. Alejandro added it was very rewarding to him that both the director and the psychologist took his thoughts into account.
Now that he has been able to find a job, Alejandro said he will do everything he can to remain stable. He will particularly rely on the psychological support the shelter still provides him, which is the third stage of its work. This support lasts for up to a year after admission and is supported through an alliance with NGO's, the government and private companies.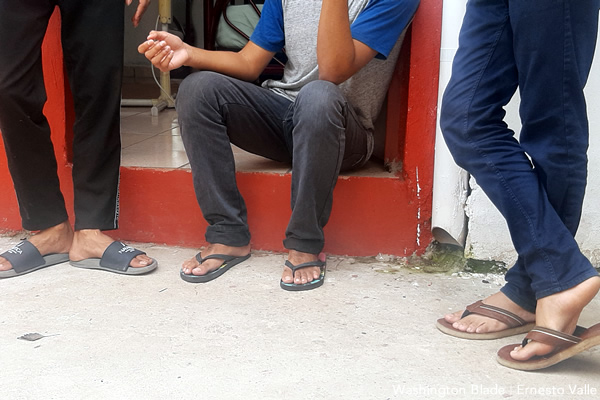 Strategic alliances
Hogar Santa Marta has made a variety of strategic alliances that allow it to carry out its work. One of them is with the U.N.'s International Organization for Migrants and specifically with its Integrated Responses on Migration from Central America project.
The shelter hopes to use this partnership to further develop a psychosocial program that will be able to help more vulnerable LGBTQ youth. Hogar Santa Maria hopes it can use some of these same strategies that IOM uses.
"Some of the instruments that they have specifically respond to psychological issues," Jacobo explained.
Hogar Santa Marta's programs have been made available to IOM in order to improve the way it views sexual diversity-related issues. They also hope to receive support for when they implement a group management program once more LGBTQ youth live in the shelter.
Rosalinda Solano, the national coordinator of the IOM project, said she is very interested in following up on the in-home work and hopes to enter into a collaboration with the shelter, such as the one that provides psychosocial support to LGBTQ people who have been returned to the country.
"We have also managed to identify other possible links, through profiles that can be linked to job opportunities," she said.
Solano said the project seemed to be something very innovative and needed in the country, which does not have anything else. She hopes it will do something that has not been done before in El Salvador.
"It takes a fairly comprehensive approach, not it is just providing shelter," she said.
There are two other shelters in El Salvador that specifically serve the LGBTQ community—ASPIDH ARCOIRIS TRANS' Casa Trans and COMCAVIS TRANS' Casa Refugio Karla Avelar—but they primarily serve displaced transgender women. Hogar Santa Marta is the first LGBTQ shelter in El Salvador that a church created.
"Young people see home with great hope for a new life," said Alvarado.
The shelter can be found at Facebook as Santa Marta LGBT and on Instagram as @santamartalgbt. There is a link to a GoFundMe account there where donations can be made.
"We as a church recognize LGBTIQ+ people's prophetic voice and we accept God's call to care, direct and guide all people who face social injustice," said Alvarado.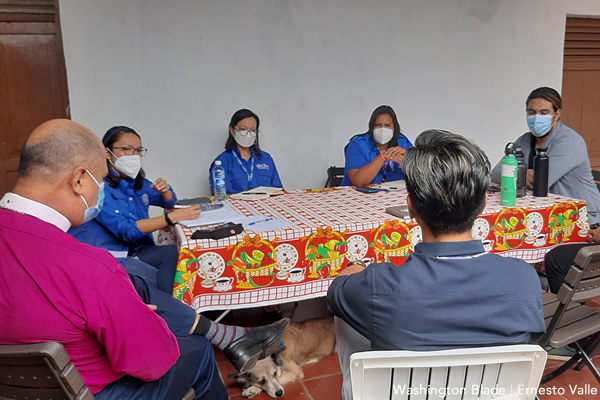 Canadian Senate approves bill to ban conversion therapy
Measure will become law once it receives royal assent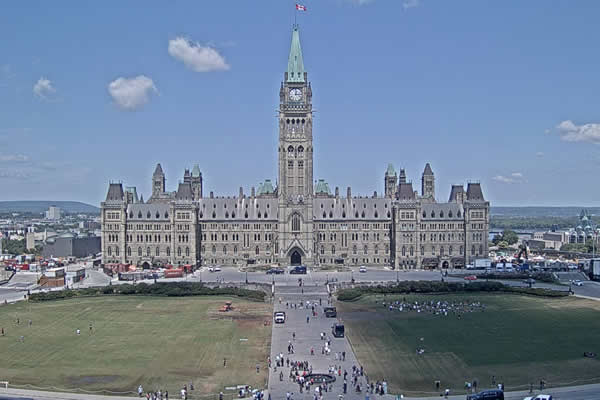 The Canadian Senate on Tuesday approved a bill that would ban so-called conversion therapy in the country.
Attorney General David Lametti and Women and Gender Equality and Youth Minister Marci Ien last week introduced the measure that would amend Canada's Criminal Code to ban the widely discredited practice. The Canadian House of Commons on Dec. 1 unanimously approved the bill.
"Our government's legislation to ban conversion therapy in Canada is one step closer to becoming law," tweeted Prime Minister Justin Trudeau on Tuesday. "To everyone who has made this possible, thank you. Let's keep building a country where everyone is free to be who they are and love who they love."
Lametti in his own tweet noted the bill will become law once it receives royal assent.
Update: Our government's legislation to ban conversion therapy in Canada is one step closer to becoming law. To everyone who has made this possible, thank you. Let's keep building a country where everyone is free to be who they are and love who they love. https://t.co/3s7GY0StmH

— Justin Trudeau (@JustinTrudeau) December 7, 2021
Canada would join Malta and a handful of countries that ban conversion therapy once the law takes effect.
Chile marriage equality bill receives final approval
South American country legalized civil unions in 2015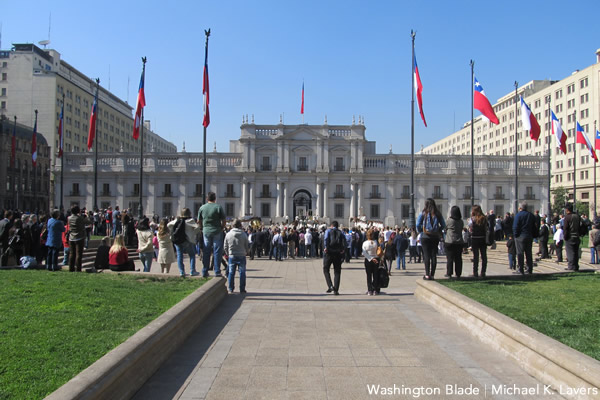 A bill that will extend marriage rights to same-sex couples in Chile received final approval on Tuesday.
The Chilean Senate and the Chilean House of Representatives approved the marriage equality bill that passed in the lower house of the country's Congress on Nov. 23. That vote took place two days after the first round of the country's presidential election took place.
A final vote on the bill was expected to have taken place last week, but senators unexpectedly opposed it.
A commission with members of both houses of the Chilean congress approved the bill on Monday.
Boris Johnson's LGBTQ rights advisor visits D.C.
Nick Herbert praises efforts to evacuate LGBTQ Afghans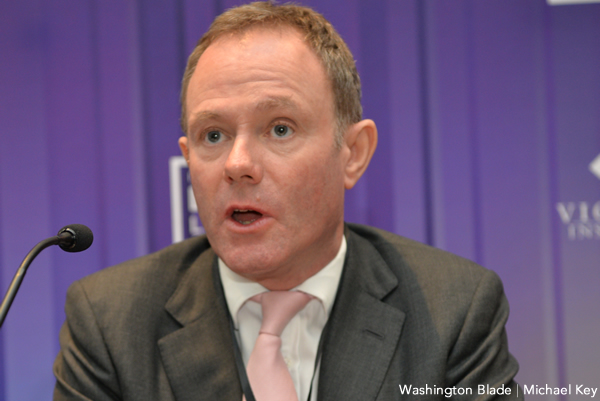 British Prime Minister Boris Johnson's advisor on LGBTQ issues last week applauded his government's efforts to help facilitate the successful evacuation of LGBTQ Afghans from the country.
"I'm very proud of the tremendous work that's been done by the U.K. government," Nick Herbert, a member of the British House of Lords, told the Washington Blade on Dec. 1 during an interview in D.C. "The U.K. has shown global leadership here."
A group of 29 LGBTQ Afghans who Stonewall, Rainbow Railroad and Micro Rainbow evacuated from Afghanistan with the help of the British government arrived in the U.K. on Oct. 29. Herbert on Nov. 6 announced a second group of LGBTQ Afghans had reached the country.
"It took … a strong effort with different parts of government working together and the determination that this was really important and that people's safety was at risk and also that we have a moral obligation to the communities affected," said Herbert.
The Taliban entered Kabul, the Afghan capital, on Aug. 15 and regained control of the country.
A Taliban judge has said the group would once again execute people if it were to return to power in Afghanistan. Rainbow Railroad and Taylor Hirschberg, a researcher at the Columbia Mailman School of Public Health who is also a Hearst Foundation scholar, and others have been working to help evacuate LGBTQ Afghans from the country.
Advocacy groups continue to urge the Biden administration to do more to help LGBTQ Afghans who remain in Afghanistan.
Herbert noted the British government has committed to grant asylum to 10,000 Afghans under the country's "Operation Warm Welcome" that seeks "to ensure the Afghans who stood side by side with us in conflict, their families and those at highest risk who have been evacuated, are supported as they now rebuild their lives in the U.K." Herbert stressed this program will "prioritize" LGBTQ people and other at-risk groups in Afghanistan.
"This shows the power of working together and governments working in partnership with NGOs to achieve something," he told the Blade. "I fully recognize there were lots of citizens who remained in Afghanistan, and so nevertheless, I think it was very heartening to see that those Afghan citizens who are most at risk were brought to the center."
Herbert said he expects more LGBTQ Afghans will be "brought to safety," but he declined to provide a specific number.
Johnson raised LGBTQ rights crackdown with Hungarian prime minister
Herbert spoke with the Blade before he participated in the Victory Institute's International LGBTQ Leaders Conference that took place in-person at the JW Marriott in D.C. from Dec. 2-4.
Johnson in May appointed Herbert as his LGBTQ rights advisor.
Herbert is the first person who officially advises a British prime minister on LGBTQ issues. The former House of Commons member also co-founded the Global Equality Caucus, a group of LGBTQ elected officials around the world who work to fight discrimination based on sexual orientation and gender identity.
Herbert throughout the interview noted his government continues to champion LGBTQ rights.
The British government on World AIDS Day pledged more than £23 million ($30.5 million) in additional funding to efforts that seek to "achieve zero new HIV infections, AIDS and HIV related deaths in England" by 2030. The British government also announced it would move to allow people with HIV/AIDS to serve in the country's armed forces.
"It's a legacy discriminatory policy that has no basis in sound science any longer," said Herbert, referring to the policy against people with HIV/AIDS in the British military. "It's entirely safe for people to serve, and we think they should be free to do so."
A public comment period on a bill that would ban so-called conversion therapy in England and Wales is underway. Herbert also expressed concern over the increasing backlash over efforts to expand rights to transgender people in the U.K.
"I'm troubled by the debate," he said. "I recognize that … this is a that a complicated issue where you have an assertion of conflicting rights. But I don't think it's acceptable to see some of the sort of angry exchanges of language that has been seen over the course of the last few months."
"It's very damaging," added Herbert.
Herbert noted to the Blade that Johnson rose Hungary's anti-LGBTQ crackdown with Hungarian Prime Minister Viktor Orbán when the two men met in May in London. Herbert also highlighted the British government in June will host a global LGBTQ rights conference that will coincide with London Pride's 50th anniversary.
"The prime minister, by the way, has always been very ready to raise these issues, both when foreign secretary and now as prime minister, which is why I think he wants to hold this conference on the agenda," said Herbert.
"We have to stand together with other countries to express our concern about what is happening," he added. "We also must take a strong stance against culture wars, and I think governments joining in culture wars results in harm to citizens."
U.K. has 'historic responsibility' for anti-LGBTQ laws in former colonies
Consensual same-sex sexual relations remain criminalized in dozens of countries around the world, and many of them are former British colonies.
Then-Prime Minister Theresa May in 2018 said she "deeply" regrets colonial-era criminalization laws the U.K. introduced. Herbert spoke with the Blade two days after the Botswana Court of Appeals upheld a 2019 ruling that decriminalized consensual same-sex sexual relations in the country.
"We want to work with our partners in encouraging countries to try to change those laws," Herbert told the Blade.
He stressed the British government has "to guard against any idea that we're being so neocolonial," while adding the U.K. has a "historic responsibility for these laws and their legacy."
"The position we approach (with) this is one of respect where we, along with other countries, are encouraging decriminalization," said Herbert. "We want to work with countries that will work with us to support them in that journey. We have to recognize that all countries have been on a journey."
Herbert noted to the Blade that homosexuality was criminalized in the U.K. when he was born.
"We need to remember that other countries are different points of the journey, but it doesn't all happen at once. And they have to make their own decisions on this and we have to encourage them to support them to do so," he said. "I don't think that this is a case of Britain lecturing, certainly not a case of dictating. It's a question of encouraging."
Herbert also questioned the use of sanctions against countries that enact anti-LGBTQ laws.
The British government late last year sanctioned three Chechen officials who are responsible for the anti-LGBTQ crackdown in the semi-autonomous Russian republic that continues. Herbert described these sanctions as "justified," but said the British government has "to be careful of blunt instruments that may backfire."
"There can be different ways to make our feelings known and to encourage countries to do the right thing," he said.