Long-time LGBTQ activist running for Md. House of Delegates
Patrick Paschall is former FreeState Justice executive director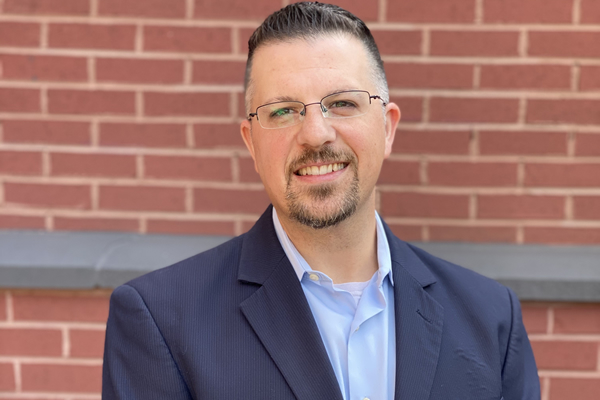 Former FreeState Justice Executive Director Patrick Paschall last week announced via social media that he is running for the Maryland House of Delegates.
"As a proud parent of two kids in Prince George's County public schools, former Hyattsville City Council member, and lifelong civil rights advocate and policy analyst, I've spent my life and career working for equity, community and sustainability for my family," Paschall said in a statement posted to Facebook on Nov. 23.
Paschall, who currently is the American Rescue Plan Program Manager for the city of Hyattsville, previously served as executive director for FreeState Justice from 2015 to 2017.
His LGBTQ advocacy work also includes serving as senior policy counsel for the National LGBTQ Task Force, as an organizer for Pride at Work and as a policy fellow for the National Center for Transgender Equality.
He also worked for Family Equality Council, an organization advocating for the rights of same-sex couples and their children.
"One of the things I'm running on is being a parent," Paschall told the Washington Blade. "We can provide more opportunities for families to succeed in our communities."
Paschall is running to represent District 22, which includes Hyattsville, where he has lived for over 10 years with his two children, who currently attend Hyattsville Elementary School, and his wife, who identifies as pansexual.
He told the Blade he views his family as a "rainbow family," but pointed out he and his wife did not have to endure the same difficulties as his friends who are married same-sex couples when they wanted to adopt children.
"When I became a parent, no one stopped by my house to make sure it was an adequate living situation for my child, no one checked to make sure I had a room dedicated to the child and for no other purpose," he said. "But my friends Jamie and Sean went through all of that when they tried to adopt a kid."
Paschall explained that even though he and his wife didn't go through these experiences, there was still room for Maryland to improve in the areas of adoptions and civil rights.
"It strikes me how much privilege I have because the state doesn't design to make it hard for me like it does for so many same-sex couples," he explained.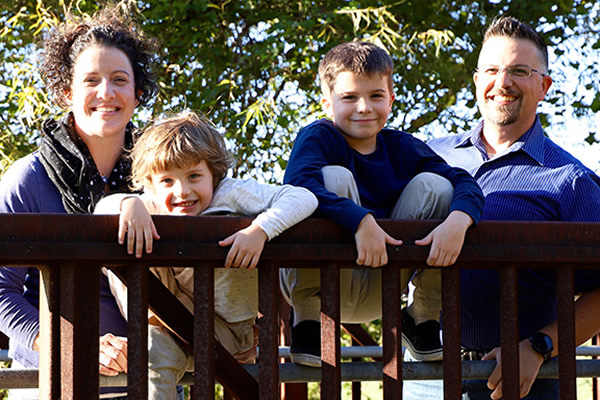 Much like with the recent elections in neighboring Virginia, Paschall said helping parents is an important issue for him — one he wants to carry to Annapolis — if elected "because my district deserves better schools for our kids, more child care options and family support like paid family leave."
"I think that District 22 needs a voice in Annapolis to represent progressive parents and to exercise policy expertise in achieving the values of our community," he added. "And I have the experience to get it done."
Student activists picket Loudoun Co. School Board
Members of the Pride Liberation Project call for 'trans rights now'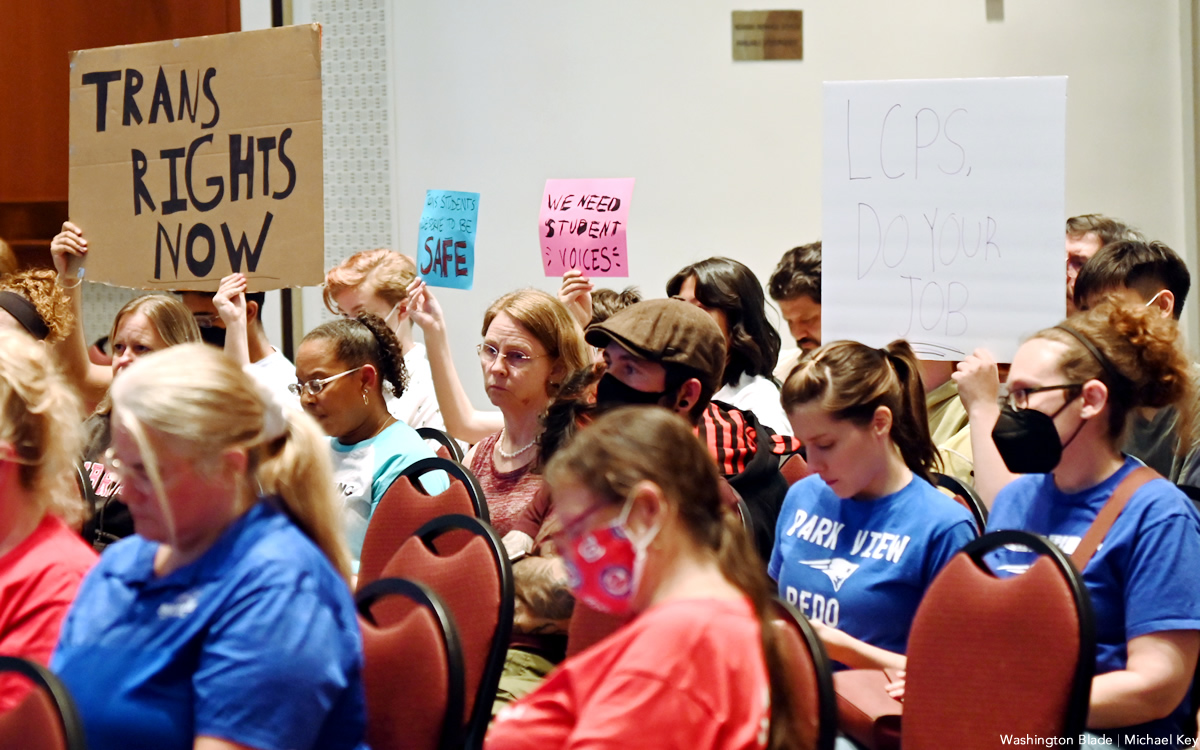 A group of student activists from the Pride Liberation Project picketed in front of the Loudoun County School Board meeting on Tuesday, Aug. 9 in Ashburn, Va. Members of the group chanted, "trans rights now" in front of the administrative building at the start of the session.
Loudoun County Public Schools student activist Daniel Tanedjaja told the Blade, "I am here in solidarity and support for our trans and gender non-conforming students here. In actuality, a lot of our trans and gender non-conforming kids at Loudoun County Schools don't know that there is a gender neutral bathroom option and I would like the school to make it more accessible to them."
Activists were seated during the community input portion of the school board meeting. Some of the protesters held up signs supporting trans rights during anti-LGBTQ public comments at the podium by conservative community activists.
The Pride Liberation Project is a Northern Virginia-based student-led organization that advocates for LGBTQ rights.
Gay couple assaulted on D.C. street by attackers shouting 'monkeypox faggots'
Police list Aug. 7 incident in Shaw as suspected hate crime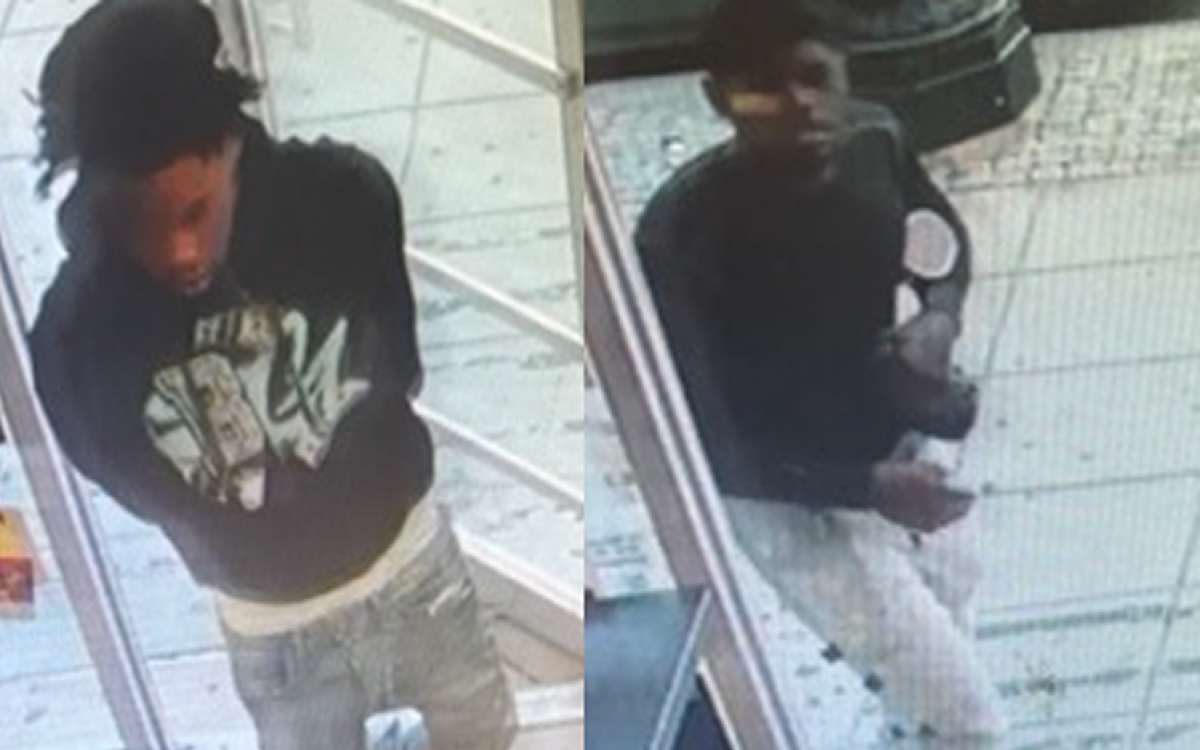 Two young men appearing in their late teens shouted the words "monkeypox faggots" at a gay male couple walking along 7th Street, N.W. in the city's Shaw neighborhood on Sunday, Aug. 7, before punching the two men in the face and head in an incident that D.C. police have called a suspected hate crime.
The gay men were treated and released at Howard University Hospital for head and facial bruises, with one of the two receiving stitches for a deep cut on his upper lip, according to one of the victims who spoke to the Washington Blade.
The victim, an Alexandria resident who asked that he and his partner, a D.C. resident, not be identified by name, said the attackers were part of a group of four or five young men appearing to be between 17 and 19 years old and two young women accompanying them. He said the group crossed paths with the gay couple around 5:40 p.m. in front of a store on the 1700 block of 7th Street, N.W., as the couple was walking to a nearby bus stop on Rhode Island Avenue.
The victim who spoke to the Blade said a nearby witness called D.C. police, who arrived within a few minutes as the two attackers and the other young men with them fled the scene. He said although an ambulance arrived on the scene, one of the police officers drove the couple to nearby Howard University Hospital, where they spent about six hours in the emergency room.
The couple had spent part of that 90+ degree day at the city's Banneker Pool and later stopped at the Kiki gay bar on U Street, N.W. before taking what the victim who spoke to the Blade said was a leisurely walk from Kiki via 7th Street on their way to the bus stop, where they planned to take the bus to his boyfriend's Northeast D.C. house.
As the couple walked south on 7th Street about a block from their destination on Rhode Island Avenue they crossed paths with the group of teenagers in front of a store that a D.C. police report says was at 1731 7th St., N.W.
"They were about 17 to 19 years old," the victim who spoke to the Blade said. "And one of them started saying stuff like, hey, look at these monkeypox faggots and some not so nice stuff like that," he said.
"We turned around to walk away and one of them came up behind me and got my attention and then sucker punched me and then hit me again and then hit my boyfriend in the face," the victim said. "And another person hit him in the face as well," he said. "And then someone across the street called the cops. And then the cops came, and they scattered off."
To the couple's surprise, the two young women remained on the scene and apologized for the actions by the guys they were with.
"So, I said something like thanks for the apology, but this is the kind of people you hang out with," the victim recounted. "And one of them said their dad was gay, and they kind of walked away before the cops got there," he said. "It was nice of them to apologize I guess for the other people."
The D.C. police report lists the incident as having two offenses, a simple assault against the two men and a misdemeanor destruction of property related to the destruction of a pair of sunglasses worn by one of the two men that were damaged in the assault against him.
The report also lists the incident as a suspected "Sexual orientation – Anti-Gay" hate crime.
As in all incidents of violent crime, D.C. police call on members of the public to contact the police with information about an incident like this to call police at 202-727-9099 or text a tip to the department's TEXT TIP LINE at 50411.
Lesbian activist assaulted with barstool at D.C. lounge
Police say victim's claim of anti-gay hate crime under investigation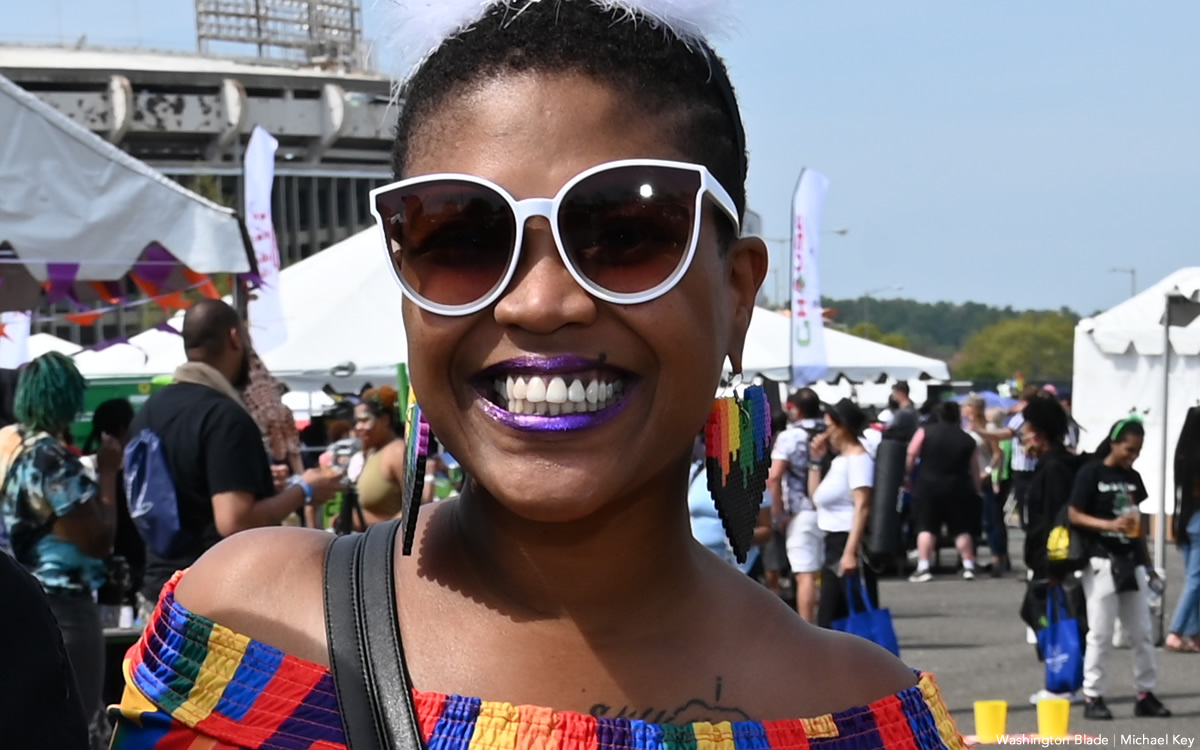 D.C. police say they are actively investigating an Aug. 3 incident in which lesbian activist and Ward 8 community leader Aiyi'nah Ford says she was hit three times in the head with the metal legs of a barstool swung by a man yelling anti-gay names at her.
A police report says the incident took place at the Player's Lounge, a restaurant and bar at 2737 Martin Luther King Jr. Ave., S.E., in the city's Congress Heights neighborhood shortly before and after midnight on Aug. 3 and 4.
Ford, who witnesses say was covered in blood when she stepped outside the restaurant after other patrons intervened, was taken by ambulance to George Washington University Hospital for treatment of a head and scalp injury that required multiple stitches.
Ford and an employee at Player's Lounge said the man who allegedly committed the assault is a regular customer at the restaurant but is known to people only by his nickname of Black. A police spokesperson said that as of Monday no arrest had been made in the case but that it remains under "active investigation" by a detective with the department's Seventh District in Southeast.
A police report obtained by the Blade lists the incident as an assault with a dangerous weapon, but it does not classify the incident as a hate crime.
"There is no indication at this time that this incident was motivated by hate/bias," said D.C. police spokesperson Alaina Gertz in response to a question by the Blade about the police report. "Should further interviews with the complainant reveal information that suggests that this should be a hate crime, the report can be amended with the new information," Gertz said.
"Anyone who has knowledge of this incident should take no action but call police at 202-727-9099 or text your tip to the Department's TEXT TIP LINE at 50411," Gertz said in an email message. "The Metropolitan Police Department currently offers a reward of up to $10,000 to anyone who provides information that leads to the arrest and conviction of the person or persons responsible for a violent crime committed in the District of Columbia," she said.
Ford told the Blade she believes she made it clear to the police officers who spoke with her at the scene of the incident that the man who assaulted her called her anti-gay names, including "dyke bitch." In a video of herself talking about the incident that she posted on Facebook Ford refers to the assault against her as a "gay-bashing."
The police report says officers arrived on the scene while Ford was being treated by paramedics with the D.C. Fire and Emergency Medical Services Department.
"Victim 1 stated that she was talking to a friend of hers at the location when another person who frequents the location interjected himself and began to curse at Victim 1," the police reports states. "The verbal altercation escalated, and Victim 1 stated Suspect 1 began to assault her with a bar stool," the police report continues. "Other patrons at the bar broke up the altercation and Suspect 1 fled," according to the report.
It adds, "Witness 1 corroborated Victim 1's story and stated that Suspect 1 frequents the area but doesn't know his name, only his nickname."
Ford told the Blade the incident began while she and three or four Player's Lounge customers were engaged in a conversation about local community issues, including the city's violence interruption program. Ford said that, among other things, she expressed her strongly held opinion that the violence interruption program was not working and was a "joke."
It was around that time, she said, that the man who assaulted her approached the group and interjected himself into the conversation and indicated that he was interested in possibly becoming one of the violence interrupter program volunteers or participants. Ford said the man, who appeared to be over six feet tall, began referring to women as "bitches" and hurled other curse words.
"So, we're all going like, what?" Ford said of her and the others' reaction to the man's comments. At that point, most of those she was speaking with left the restaurant because it was close to its 11 p.m. closing time.
"And I'm like, who are you talking to?" Ford said she recalls asking the man. According to Ford, he responded by repeatedly reciting the words "dyke bitch" in a hostile way.
"At that point I immediately knew he was talking to me because I'm the only openly lesbian person in that space that frequents there regularly and who was in that room," Ford told the Blade.
She said she questioned the man's motives, including whether he could become a violence interrupter, and the two began to argue back and forth until, according to Ford, he walked up to her and stood almost shoulder to shoulder next to her.
"He continues to call me all kinds of homophobic slurs," Ford said. "He calls me all kinds of bitches and continues to encourage the bar staff to get me to shut up before he shoots me and whatever else he will do to bring my death," Ford said.
"Before I know it, he has picked up this barstool and hit me in the head," said Ford. "He takes a second barstool and proceeds to hit me again," she said, adding that he hit her a third time in the head with one of the barstools, each time with the metal legs of the stool.
Ford said she has learned that the man who assaulted her has told people she spit on him, which he considered to be an assault by her against him. Ford called that allegation a lie, saying she absolutely did not spit on the man.
When the Blade contacted Player's Lounge for comment, a man who answered the phone arranged for Teresa "Auntie" Smith, one of the longtime employees who was present at the time of the incident, to speak with the Blade. Smith said while she was getting ready to close the restaurant she saw and heard what sounded like a heated argument between Ford and the man known as Black, but she said she was busy doing something in another part of the room and did not see the assault take place.
But she said both Ford and Black, whom she has known for a long time from their role as regular customers, were each saying "very mean things" that she had not heard either of them say before. Among other things, she said she heard Ford say to Black that he engaged in "oral sex with other men."
When asked about Smith's claim that she raised the issue of oral sex with Black, Ford said, "Yes, after he called me a dyke bitch I most certainly did." Ford added, "It sounds like she's saying that I deserved to be hit with a barstool. Nothing a woman says to a man that is yelling and encroaching on her personal space justifies hitting her in the head three times with a weapon," Ford said.
"We at Players had a very sad incident on Wednesday night," the restaurant said in an Aug. 5 post on its Facebook page about the assault case. "We are mostly family here and we look out for each other. We are so sorry for what happened and hope she will be ok," the message says. "We are still trying to sort out the details of what happened, but we know that no one here would support gay bashing or any type of violence."
Phil Pannell, a longtime D.C. LGBTQ rights and Ward 8 community activist, said he has organized LGBTQ community events at Player's Lounge, saying it has the reputation of being an LGBTQ-friendly establishment for many years. He told the Blade that he was surprised upon learning of the assault against Ford because he was unaware of that type of incident ever having occurred at Player's Lounge.
Ford, among other things, serves as executive director of the Future Foundation, a Ward 8-based community organization that provides services to local teenagers and their families. The organization's website says one of its programs, called LGBTQ+ You, has provided a "safe space" drop-in facility for LGBTQ youth living in the city's east of the Anacostia River neighborhoods.