Comings & Goings
Rouse takes senior role at Victory Fund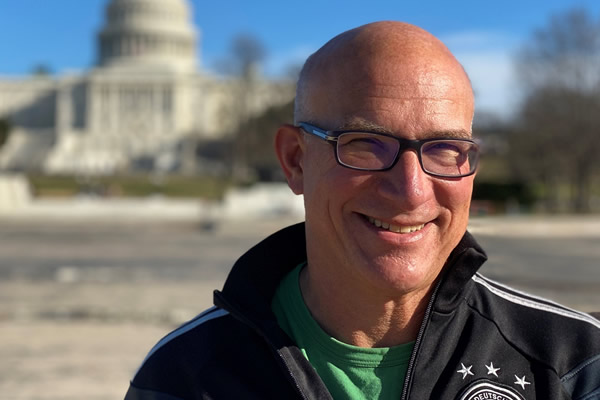 The Comings & Goings column is about sharing the professional successes of our community. We want to recognize those landing new jobs, new clients for their business, joining boards of organizations and other achievements. Please share your successes with us at: [email protected].
Congratulations to Martin Rouse on being chosen to serve as Victory Fund's Senior Director of Political Programs. On accepting the position, he said, "Thanks to a solicitation from Victory Fund, I wrote my first check to a queer candidate running for office near my hometown on Long Island over 20 years ago. It is an honor to be a part of their team and help them continue to build and flex the political muscle of LGBTQ people."
Rouse has more than 20 years of experience as a respected practitioner of civil society leadership resulting in landmark public policy victories for oppressed minorities.
He works with Catamount Consulting in North Bethesda. He served in a number of different positions with the Human Rights Campaign, including: Senior Adviser and National Field Director, Policy & Political Affairs; and as National Field Director. Prior to that he worked as Campaign Director with MassEquality. He has also served as Director of Scheduling and Advance for Secretary Donna E. Shalala at the U.S. Department of Health and Human Services; and in a number of other political positions including Director of the Office of Gay and Lesbian Affairs, City of New York, under Mayor David Dinkins.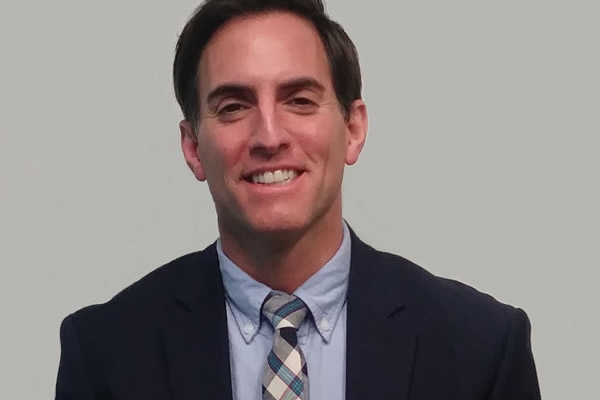 Congratulations also to Frederick Appel Isasi, named one of the top lobbyists of 2021 by The Hill. Isasi is the lead author of the new report "Patients, Families, and Communities COVID-19 Impact Assessment: Lessons Learned and Compelling Needs" reported in Politico, which wrote, "Life expectancy in the U.S. has fallen partly because of Covid-19, but drops were significantly greater for Black and Latinx populations than white people, according to a National Academy of Medicine report co-authored by Families USA Executive Director Frederick Isasi."
Isasi said, "I am proud to lead Families USA as we work to achieve our vision for a nation where the best health and health care are equally accessible and affordable to all. As someone who was raised in an activist, Catholic and Cuban family, it is an honor to represent so many different people like the LGBTQ+, communities of color, and low-income communities."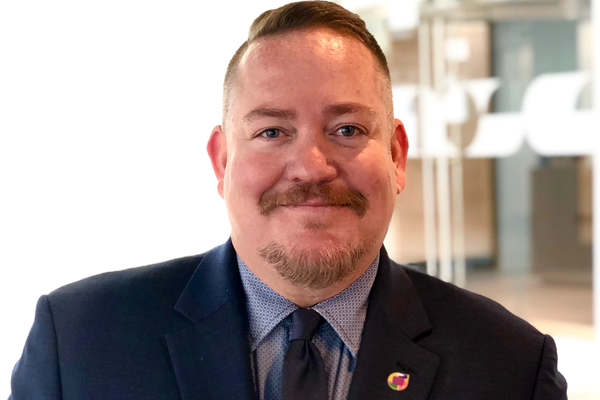 Congratulations also to Justin Nelson, co-founder and President of the National Gay and Lesbian Chamber of Commerce, on his reappointment to the Council on Underserved Communities in the Small Business Administration. Initially established in 2010, the Council on Underserved Communities provides advice, ideas, and opinions on SBA programs, services, and issues of interest to small businesses in underserved communities. The 20-member federal advisory committee serves as an essential connection between the SBA and underserved small businesses to work toward creating new initiatives to spur economic growth, job creation, competitiveness, and sustainability across all communities.
On his appointment, Nelson said, "I am honored to be reappointed to the SBA's Council on the Underserved Communities to ensure that America's 1.4 million job creating, industry innovating entrepreneurs are well-represented during this critical time for small business investment. Working in close collaboration with our diverse business partners is at the core of who we are at NGLCC."
AIDS Walk Delaware to be held in Wilmington, Rehoboth
Events will raise money for HIV testing, treatment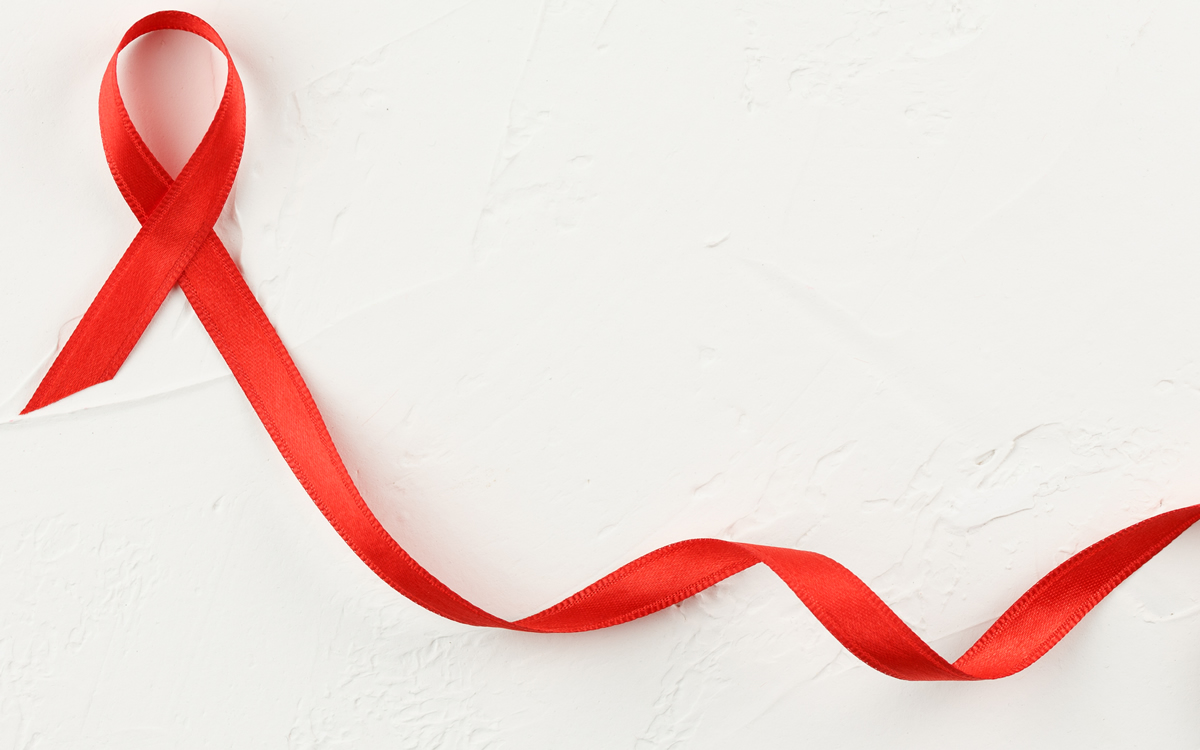 This year's AIDS Walk Delaware will be held Sept. 17 in two locations: Brandywine Park in Wilmington, and Grove Park in Rehoboth Beach. The annual event seeks to promote awareness surrounding HIV and raise money for HIV testing, management, and education programming through the state.
Hosted by AIDS Delaware and the Delaware HIV Consortium, AIDS Walk Delaware is the oldest and largest HIV fundraiser in the state, drawing more than 600 attendees in previous years, according to an Aug. 9 press release. The theme of this year's walk is "Step Up, Step Out: Remove Stigma, Eliminate HIV, Improve Lives."
Check-in will begin in each park at 9 a.m. with walks beginning at both locations at 10 a.m. Registration for the event is free, and those who raise $30 or more will receive a complimentary commemorative T-shirt.
In the press release, John Beckley, director of development and marketing for AIDS Delaware, noted that COVID-19 has disproportionately affected those living with HIV, who might have especially vulnerable immune systems.
"Many are struggling with isolation, depression and anxiety," Buckley said in a statement. "This year, we walk with those folks in our hearts."
"AIDS Walk Delaware is more important than ever," the press release continued. "It is more important for people who have lived with compromised health for a long time. People who have just learned they are HIV-positive. People who love someone who is HIV-positive. People for whom the best and broadest prevention efforts still elude them."
Those interested in participating in the walk, making a donation, or learning more can visit aidswalkdelaware.org for more information.
Will D.C. host World Pride 2025 after Taiwan cancellation?
InterPride organizers mum on selection of new host city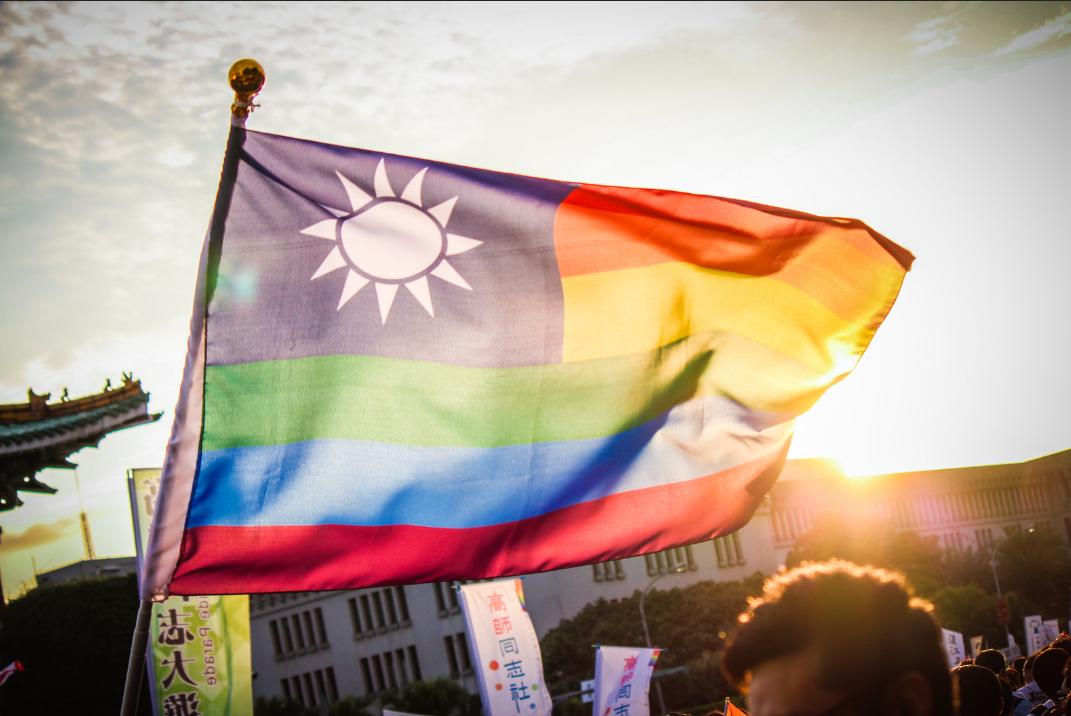 A surprise announcement last week by Taiwanese organizers of World Pride Taiwan 2025 that they have withdrawn their agreement to host the international Pride event has raised the immediate question of whether the event will be moved to Washington, D.C., which lost its bid to host the event to Taiwan.
Capital Pride Alliance, the group that organizes D.C.'s annual Pride events, submitted a bid for D.C. to become the host city last September with the support of D.C. Mayor Muriel Bowser and city agencies that help organize large events.
World Pride Taiwan 2025 is the group that won its 2021 bid to host World Pride 2025 in the Taiwanese port city of Kaohsiung. The group said in a statement that it decided to cancel its role as the host for World Pride following a dispute with InterPride, the U.S.-based international organization that founded and administers World Pride, and that selects the host city.
World Pride, an international event that takes place every two years, draws thousands of participants from throughout the world to the host city.
Although disagreements had surfaced over whether World Pride Taiwan had the economic capacity to host an international event like World Pride, the group said in its statement that the issue that prompted the cancellation was InterPride's insistence that the name "Taiwan" could not be used in the title of the event and only the name World Pride Kaohsiung 2025 could be used.
According to the statement, the name "Taiwan Pride" has symbolic significance for the Taiwanese LGBTQ community, among other reasons, because all the island nation's Pride events since 2003 have used the name Taiwan Pride.
In its own statement, InterPride said all past World Pride events have used the name of the host city rather than the country in which the city is located. In its statement, it said it offered a compromise allowing Taiwanese organizers to call the event "World Pride Kaohsiung, Taiwan," a claim Taiwanese organizers dispute.
The Washington Blade couldn't immediately reach an official or spokesperson for InterPride to determine whether it plans to reopen the bidding process to select another city to host World Pride 2025 or whether it would invite D.C.'s Capital Pride Alliance to host the event on behalf of D.C.
Capital Pride Alliance submitted what it said was a comprehensive bid last September calling on InterPride to select D.C. as the World Pride 2025 host. Capital Pride and the Taiwanese group were the only two organizations to submit a bid for World Pride 2025.
When InterPride announced last November that it had selected the Taiwanese city of Kaohsiung to host the international event, Capital Pride issued a statement congratulating Kaohsiung Pride and World Pride Taiwan 2025 for winning the bid.
Ryan Bos, the Capital Pride Alliance executive director, told the Blade on Wednesday that as of early this week InterPride had not contacted Capital Pride Alliance about the Taiwanese group's decision to cancel the event. He said Capital Pride learned about the cancellation from news media reports.
Asked if Capital Pride plans to reactivate its bid to host World Pride 2025, Bos did not offer a direct answer.
"We definitely need to have conversations about it," he said. "We definitely would be open to the conversation. Our team put in a lot of time and effort to put together a very comprehensive and strong bid," Bos said. "D.C. is a worthy destination, and we can truly make a major impact on the world stage by hosting an event such as this," Bos said. "So, we would be open to entertaining the conversation."
Bos pointed to Capital Pride's announcement at the time it submitted its bid to host World Pride 2025 last September that hosting the event in 2025 would come at a time when Capital Pride plans to commemorate the 50th anniversary of D.C.'s first LGBTQ Pride event in 1975, which began as a block party near Dupont Circle.
"So, though we were not selected last fall, we have been moving forward in organizing an international Pride event for 2025 on the world stage for our 50th anniversary," Bos said. "So, regardless of what happens, we will be continuing down that path."
Bos said Capital Pride Alliance officials will also be attending InterPride's annual international conference this October in Guadalajara, Mexico, which is held each year in connection with InterPride's role as an association of LGBTQ Pride organizations throughout the world. Bos said the issue of selecting a new host city for World Pride 2025 could emerge as a topic of discussion at that conference.
World Pride Taiwan 2025 organizers said in their statement that InterPride did not insist on leaving out the name Taiwan in the title of the event during the bidding process last year and at the time InterPride decided to select the Taiwanese group to host the event in Kaohsiung. The group also disputes InterPride's claim that it offered a compromise to include the name Taiwan along with Kaohsiung in the event's title.
Delaware to open monkeypox vax clinics in Rehoboth, Wilmington
State expands access per CDC recommendations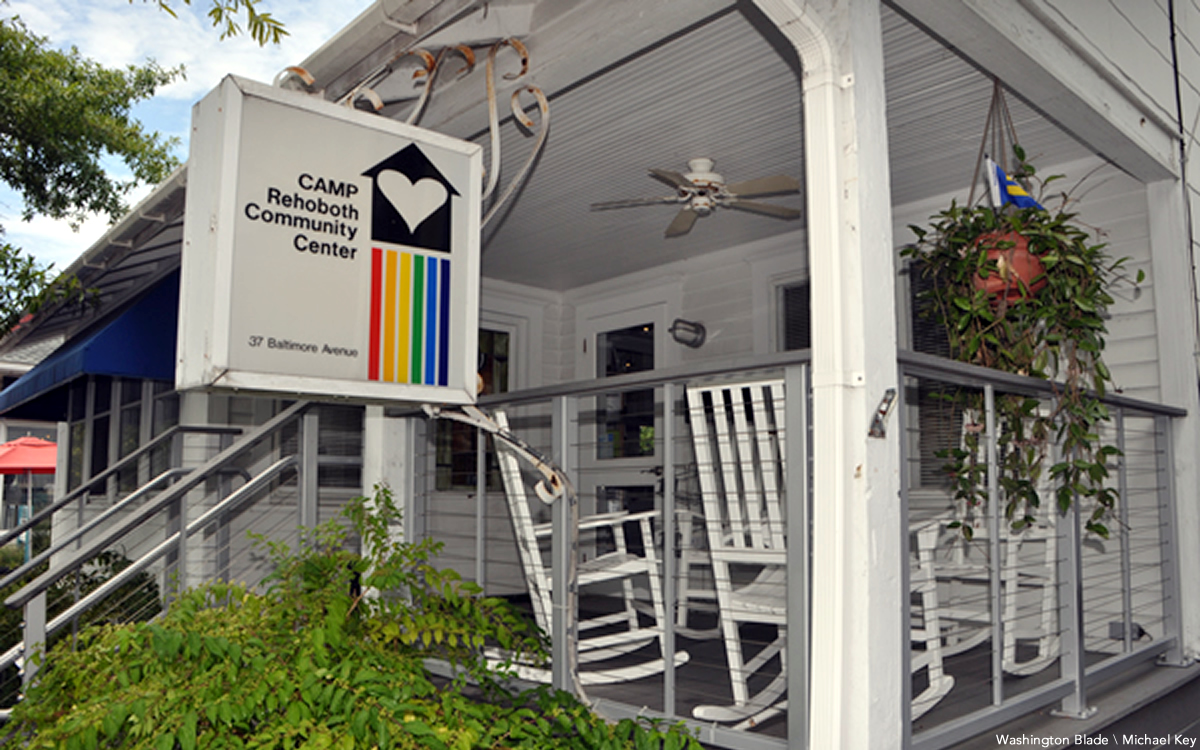 Rehoboth and Wilmington, Del. will host monkeypox vaccination clinics next week after the Delaware Division of Public Health authorized the administration of one-fifth of the original vaccine dosage — per federal recommendations — on Monday.
On Aug. 23 CAMP Rehoboth, a local LGBTQ organization, will host a vaccine clinic from 9 a.m. to 3 p.m. in its community center at 37 Baltimore Ave. An additional vaccine clinic will be held on Aug. 25 from 9 a.m. to 3 p.m. in Wilmington on the ground floor of the city's Community Service Building at 100 West 10th St.
According to a Tuesday CAMP Rehoboth news release, individuals "engaging in high-risk activities" should consider vaccination against monkeypox, namely men who have sex with men or anonymous sexual partners, trans and non-binary individuals assigned male at birth who have sex with men, sex workers, and staff at establishments where sexual activity occurs.
To receive a vaccine at the Rehoboth clinic, individuals must register in advance by calling 302-227-5620 between 9 a.m. and 5 p.m. Monday through Friday. To receive a vaccine at the Wilmington clinic, individuals must register in advance by calling 302-652-6776 between 9 a.m. and 3 p.m. Monday through Thursday. Two hundred slots are available at each clinic, and second doses will be administered on Sept. 20 in Rehoboth and Sept. 22 in Wilmington at the same time as the initial vaccination appointment.
The two-dose vaccination series is not considered effective until two weeks after the second dose, CAMP Rehoboth noted in a Tuesday news release. The vaccine, JYENNOS, is approved by the Food and Drug Administration, but may not provide protection to those who have received a smallpox vaccine more than three years ago, the news release added.
In addition, as of Monday, individuals living with HIV or taking pre-exposure prophylaxis to prevent HIV are eligible for vaccine access, and can contact their healthcare providers or DPH at 866-408-1899 to receive a vaccination appointment.
The state's decision to expand vaccine access follows national trends, and comes after local and national organizations advocated for increased action from the Centers for Disease Control to combat the spread of the virus. On Aug. 12, more than 150 LGBTQ centers and organizations across the country, including Delaware's Sussex Pride, signed a letter to the CDC in favor of "increasing the number of available vaccines" and expanding current data and testing on the virus nationally. As of Aug. 5, Delaware has administered 33 doses of the monkeypox vaccine, according to a DPH news release.
For more information, individuals can contact the DPH hotline for monkeypox-related questions and concerns on weekdays from 8:30 p.m. to 4:30 p.m. at 866-408-1899, or email [email protected]. Information concerning monkeypox prevention programs and resources can be found at de.gov/monkeypox.