Dole's complicated legacy — anti-LGBTQ but ADA champion
It's unfair to write him off as a homophobic politico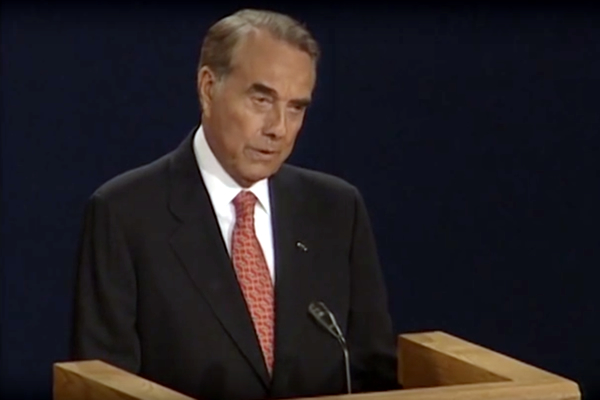 I've been thinking about Bob Dole, since he died at 98 on Dec. 5.
As a lesbian, it's painful to reflect on Dole's often anti-gay voting record. But, as a disabled person (I'm legally blind), I mourn the loss of a disability civil rights hero.
Dole was of the "greatest generation." He became disabled (spending three years in the hospital) while fighting in World War II.
That war was our, great-grandparents,' grandparents' and parents' war. It sometimes seems remote to younger generations.
Yet, without sentimentalizing the "greatest generation," Dole's death is a reminder: the fight against Hitler was essential for democracy. Life would be terrifying if Hitler had won.
Yet, there's no way to forget that, as the Blade reported, Dole's anti-gay record is part of his legacy.
Like many of his time, whether Democrat or Republican, I suspect, he was uncomfortable with queerness.
In 1996, trying to win props from conservatives, Dole became the first co-sponsor of the Senate version of the Defense of Marriage Act (DOMA). Until it was struck down by the Supreme Court in 2013, DOMA prohibited same-sex married couples from receiving federal benefits, and allowed states to refuse to recognize same-sex marriages from states where same-sex marriages were legal.
Dole's legacy is complex. It's unfair to write him off as a homophobic politico.
Dole voted for the Civil Rights Act in 1964 and for the Voting Rights Act in 1965.
Legions of disabled people, queer and non-queer, remember Dole not only as a disability rights hero, but as a member of our tribe.
One afternoon in the early 1990s, I visited the Smithsonian's National Museum of American History. Walking through the lobby, white cane in hand, I heard a voice say "hello."
I realized that U.S. Sen. Bob Dole (R-Kan.), then Senate Minority Leader, was saying "hi" to me.
Dole wasn't greeting me because I was important. I'm not a movie star, world-class athlete, politician. Dole wasn't running for office. This was before he ran unsuccessfully for president against Bill Clinton.
Dole spoke to me because he saw that I'm disabled.
Sometimes, non-disabled people, queer and non-queer, will chat with me out of pity, discomfort, fear or, out of a "savior" mentality.
"It's so sad that you have to live like that," they'll say.
"Let me help you!" the "saviors" insist, holding my shoulder, grabbing my cane, when I'm crossing the street. (I know how to get around safely. Their "help" endangers my safety.)
Dole chatted with me because he felt a kinship with and interest in the lives of people with disabilities.
Dole knew what it was like to adapt to a disability. He'd hold a pen in his fist to discourage people from shaking his hand and stay away from political dinners because he couldn't cut his meat due to his disability, The New York Times reported.
Like many with disabilities, he knew what it was to be scorned for being disabled.
Years after I met him at the museum, I interviewed Dole for "Independence Today," a (now defunct) disability paper. He remembered, he told me, when in the years following World War II, "people would cross to the other side of the street if they saw me walking around."
Decades later, Dole, motivated by his personal experience, was instrumental in the passage of the Americans with Disabilities Act (ADA).
There is still much disability-based discrimination in everything from employment to accommodations (libraries, courts, etc.).
It's hard for many to imagine what it was like to be disabled in America before the ADA. If you weren't hired because of your disability or excluded from a restaurant or hospital if you were disabled, you had no legal recourse.
Words can't express how the ADA (from wheelchair ramps to sign language interpreters to Braille menus) has changed our country.
This landmark civil rights law has benefitted everyone from breast cancer survivors to people with AIDS to schoolchildren.
For the "ADA generation," those born after 1990, the law has established expectations of equality for disabled people.
For this we owe a large debt to Dole! R.I.P., Bob Dole.
Kathi Wolfe, a writer and poet, is a regular contributor to the Blade.
Someone needs to answer for monkeypox
A giant middle finger to Xavier Becerra for blaming us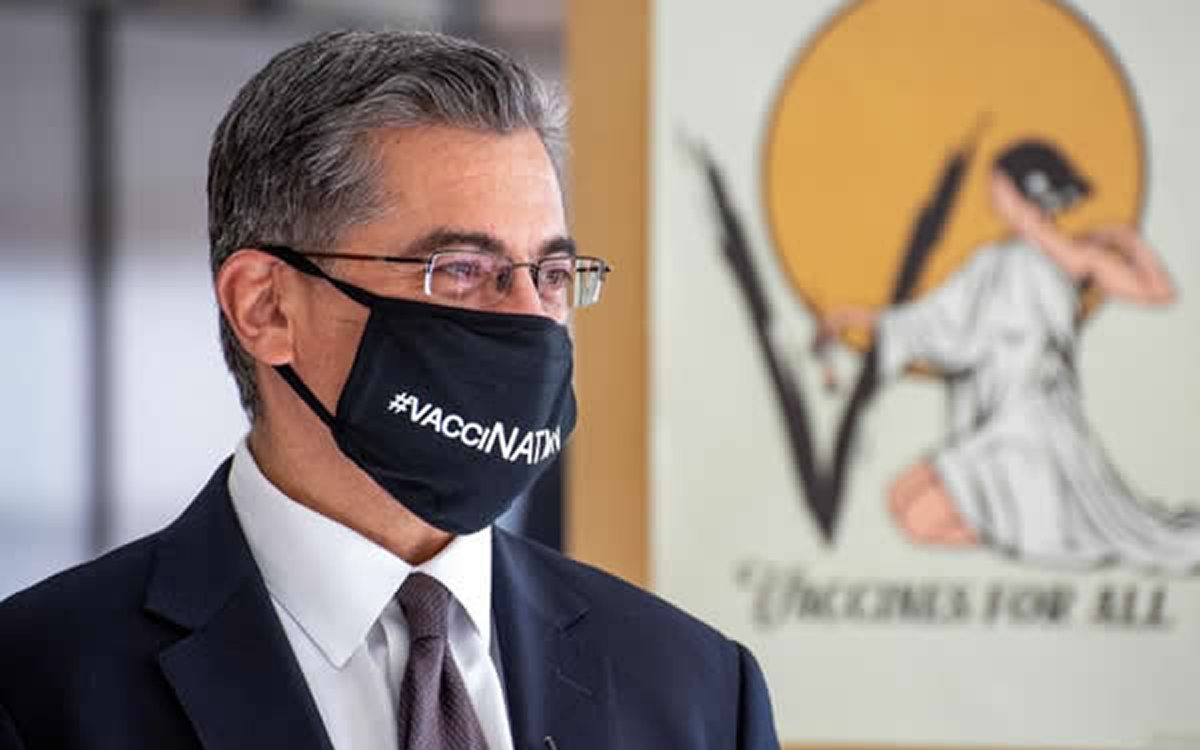 Did you lie to get your monkey pox shot?
Well, maybe not lie, lie, but were you perhaps a little, say, economical with the truth? I mean, those eligibility questions were at times ping ponging between the highly personal to the incredibly vague. How many men have you slept with in the last two weeks? Have you come into contact with anyone with monkeypox? Probably, maybe? What exactly is a 'skin-to-skin' party? Is it sort of if you know, you know thing? Or can you say Peach Pit, the incredibly 90s dance party, where, as really most gay dance parties, gays shed shirts and dance skin-to-skin come midnight or so? Also, I'm not a sex worker. But, as a real estate agent, I think I can imagine it pretty easily. No disrespect to sex workers, of course. Everyone paused before checking boxes, wondering what were the right answers.
Do I feel bad for finding a category for eligibility that I could cram myself into? Maybe a little. But I wanted the shot. And let's be clear — I didn't create this panic, they did. And just who is 'they' I think we as the queer community deserve some answers. How could we fail a test like monkeypox so badly? A test that we had all the questions far in advance. We all saw this coming a mile away. And the lion-share of the credit as to the success of the vaccine rollout so far seems to go to the queer community itself. Activists dusting off old playbooks from the ACT-UP days, and coupling new clout and access to city government and officials, we were able to get what was available to us out to as many as possible as soon as possible. That wasn't them, that was us.
And I know two people that have had it. And they have assured me that it was by far the worst pain and most humiliating experience of their lives. Just seeing them quarantining for three weeks in excruciating pain was enough for me to hunt down my second shot. Did I lie to get it? Not really. Was I a little liberal with the truth? Perhaps. But again, that's really on them. This panic is theirs.
So what about them? Who are they? Whose head should roll? You might have missed it. But Secretary of Health & Human Services Xavier Becerra was asked essentially 'what the hell?' in a conference call with reporters last month. The Blade's own Chris Johnson was on the call. Just to be honest with you, I've thought Becerra was a disaster long before he ascended to his current position. But in the interview, Becerra became hostile and pointed the finger back at us, the "communities at risk." In a pre-Trump world, that would have been a career-ending interview. But I suppose it's a different world now. Let me give one giant middle finger back at him. And to anyone who thinks a 'community at risk' somehow means a community to blame. He's a disaster. But then again, so is this whole rollout. 
Let me be clear. I'm not blaming D.C. Health here. On the contrary, I'm incredibly grateful to them. When I walked into the Georgia Avenue clinic for my first shot back in June, I felt terrible for them. A nondescript white building, un-air conditioned, the place looked like something from the developing world. Not something you'd want to find in the nation's capital. I thanked them all for being there. They deserve better.
We all deserve better. And someone needs to answer for why we didn't get it. 
Brock Thompson is a D.C.-based writer. He contributes regularly to the Blade.
Casa Ruby's services must survive
But the organization's name doesn't matter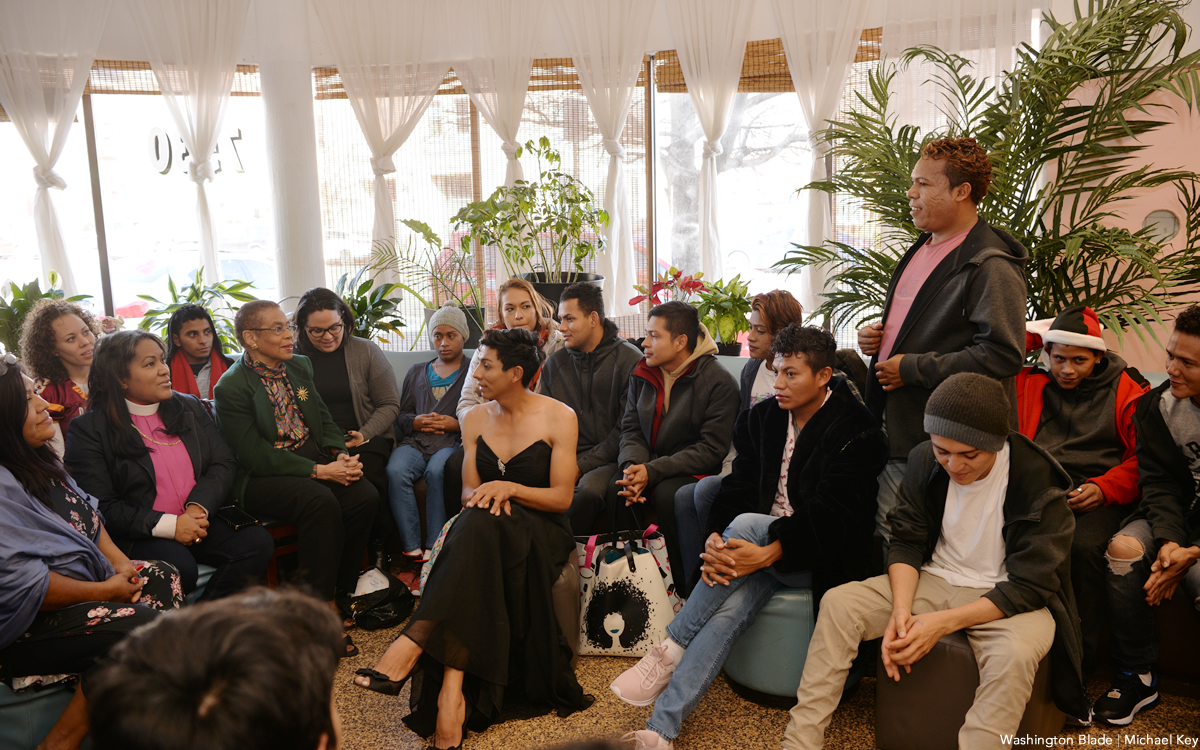 A judge approved putting Casa Ruby into the hands of a receiver and approved the D.C. Attorney General's recommendation of the Wanda Alston Foundation, of which June Crenshaw is the executive director. She is an amazing person. Founded in 2008, according to its website "the Wanda Alston Foundation provides housing and support services for D.C. homeless and at-risk LGBTQ youth ages 18 to 24 and advocates for expanded city services for LGBTQ youth."
Contrary to what Ruby Corado said at the hearing she apparently Zoomed into from El Salvador, it is only important to have someone who knows the work of Casa Ruby and if it is someone who worked for a successful organization in the area all the more reason for them to be named.
It's not important that the name Casa Ruby survives. What is important is the services it once provided to the transgender community survive, and even expand. That can be done under any name.
Taking over as receiver will not be an easy task. Crenshaw will have to unravel the mess that is there now. The receiver will have to face the fact money may have been stolen and deal with employees who weren't paid. They will have to deal with the fact, which now seems clear, that Casa Ruby was out of compliance with the District Non-Profit Corporations Act.
D.C. was an amazing place for me to come out and I did so after moving here in 1978. As a political person I got involved with what was then the Gertrude Stein Democratic Club, which had just played a major role in electing Marion Barry as mayor. Over the years I got more and more involved in the LGBTQ community. I, along with Rick Rosendall, founded and incorporated the Foundation for all DC Families, the organization we set up to fight for marriage equality in D.C. We worked hard, raised funds and had Celinda Lake do the first major poll on the issue in D.C. We found the white community in D.C. was heavily in favor of marriage equality and the Black community was partially supportive based on age and religion. We recognized many of us who began the organization had white privilege, which made life easier for us. We never earned that privilege it was something society just awarded us. We worked hard to recruit a diverse board for the organization and involved the faith community in the fight as well. Then along with Sheila Alexander-Reid and Cornelius Baker we incorporated the Campaign for All DC Families as the 501(c)(4) to do the political work to secure marriage equality. We continued to raise some money for the organization and worked with HRC, which lent us staff and meeting space. We recruited new people. We won the fight working with Council member David Catania and the rest of the Council. Mayor Adrian Fenty signed the D.C. marriage equality bill and I still have one of the pens presented to me at the signing.
White privilege made it easier for me to be out. Because of this over the years I supported groups like the Wanda Alston Foundation, and Casa Ruby, because there are so many members of the LGBTQ community who still struggle in the District, no matter how LGBTQ-friendly our laws are. We must all work to ensure no one falls behind due to homophobia, transphobia, racism, or sexism. Again, I will continue to support the services for the transgender community, which Casa Ruby provided, but don't care what the organization providing them is called.
The problem I have with Ruby Corado was compounded when I read in the Blade what she said at the virtual hearing disputing "the allegations, saying among other things, that claims that she was not in communication with the Casa Ruby board was a misconception."
If Corado cares about the people Casa Ruby served, why is she in El Salvador? Who has she been in touch with — which board members, and will they confirm this? If she cared about the organization and people it served, and has done nothing wrong, why is she not here in the District fighting for the employees, calling a board meeting (if there is a board)? Non-profit boards hire executive directors and oversee their work. I don't think Casa Ruby ever had a real 'working' board overseeing Corado's work. We need to question and get affidavits from former 'board' members as to what they did and what they know about what Corado did.
Peter Rosenstein is a longtime LGBTQ rights and Democratic Party activist. He writes regularly for the Blade.
Supporting LGBTQ rights is good for business and the right thing to do
Equity and inclusion must be a corporate imperative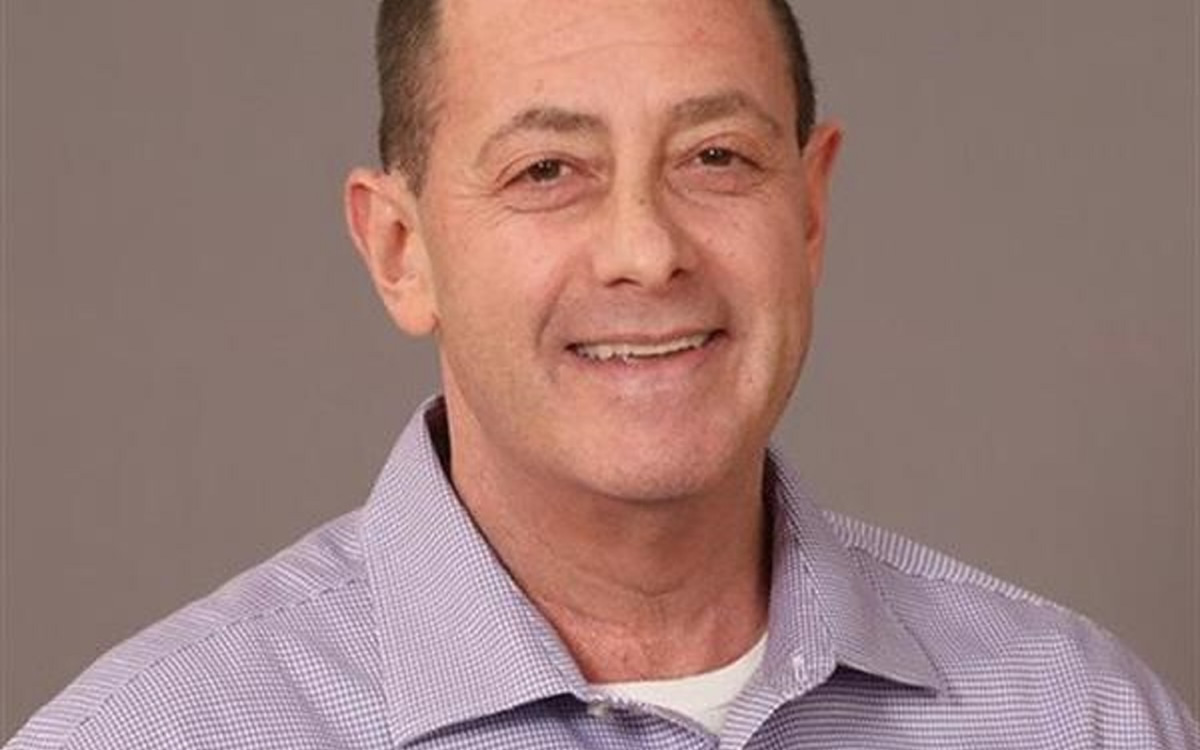 In communities across the United States, LGBTQ+ people and their families are facing a growing number of significant barriers to equal rights and protections. In 2022 alone, at least 30 states have introduced anti-LGBTQ+ bills, with a majority targeting transgender and non-binary youth, on top of continued anti-LGBTQ+ rhetoric and bias in various states across the country. Despite progress toward equity and inclusion, the LGBTQ+ community is increasingly struggling for equality and basic human rights.
I'm truly concerned for members of my community, given the impact these actions are having on our mental health and wellbeing. Several of my LGBTQ+ colleagues and colleagues with LGBTQ+ family members have expressed fear for themselves and their children. Some are scared their transgender child will be taken from them and placed in foster care. Others feel they might be personally prosecuted for seeking gender affirming care for their child. Many are worried they'll need to move to a different state just so they can continue accessing essential forms of health care.
I feel lucky to work for a company that opposes discriminatory actions that could harm our employees, customers, and the communities where we do business, and has equally advanced policies, practices, and benefits to support our LGBTQ+ workforce. It comforts me to know my employer supports a society that serves all Americans, including the LGBTQ+ community. But not everyone has the same assurance when they go to work.
Now more than ever, LGBTQ+ equity and inclusion must be a business imperative. Business leaders must use their voice to condemn the hate, bias, transphobia and homophobia that sadly exist in our communities. We also need businesses to take meaningful and measurable action in promoting and advancing inclusion for the LGBTQ+ community year-round, not just during Pride month. While it starts with inclusive benefits, policies and networks of support, this commitment requires businesses to lead with the values of acceptance and belonging in every decision they make. It's only then that your LGBTQ+ employees, customers and communities will truly feel included and equal.
Since the first LGBTQ+ Business Resource Group at JPMorgan Chase was created in the 1990s, many, like me, have worked hard to make our company a place where LGBTQ+ employees feel they can be their authentic selves when they come to work. Last year, we strengthened this commitment by creating the Office of LGBT+ Affairs, a full-time, dedicated team focused on advancing equity and inclusion for LGBTQ+ employees, customers, clients, and communities. It's my sincere hope that we don't see our efforts slowed down by attempts to threaten the rights of people for who they are, whom they love or how they identify.