In memoriam: Remembering queer lives lost in 2021
Activists, artists, and politicos who changed the world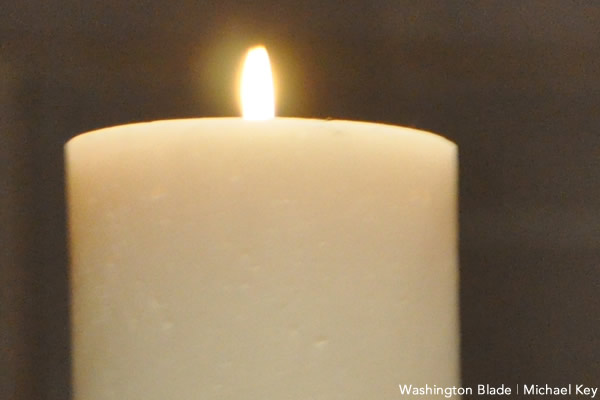 The many acclaimed LGBTQ+ people and allies who died in 2021 include:Laura Weinstein, a transgender activist in Colombia died on Jan. 2 four days after she was hospitalized with difficulty breathing. She was director of Fundacion Grupo de Accion y Apoyo a Personas Trans (GATT), a trans rights group. Siegfried Fischbacher, the magician, who with the late Roy Horn, performed in Las Vegas as Siegfried & Roy, died on Jan. 13 at 81 from pancreatic cancer.
Bob Avian, a choreographer, director and producer died at 83 in Fort Lauderdale, Fla. from cardiac arrest on Jan. 28. With his frequent collaborator, Avian worked with some of Broadway's most well-known and longest-running shows, including "A Chorus Line."
Sophie Xeon, a.k.a. Sophie, a transgender producer and performer whose music was known as hyperpop, died on Jan. 30 in Athens at 30 after an accident.
Cloris Leachman, the Academy and Emmy Award-winning actress who performed in numerous movies and TV shows from "The Last Picture Show" to "Young Frankenstein" to "The Mary Tyler Moore Show," died at 94 at her Encinitas, Calif. home.
Joseph Sonnabend, a physician who helped to establish the AIDS Medical Foundation (now Amfar), died at 88 on June 24 in a London hospital from complications from a heart attack.
Carmen Vazquez, a force in the world of LGBTQ rights died on Jan. 27 in Brooklyn at 72 from complications of COVID-19.
Sandie Crisp, a.k.a. the Goddess Bunny, a transgender actress, model and muse to West Hollywood's avant garde, died on Jan. 27 at a Los Angeles hospital at 61 from COVID-19.
Lawrence Ferlinghetti, the acclaimed poet, who published gay poet Allen Ginsberg's groundbreaking work "Howl," died on Feb. 22 at his San Francisco home at 101.
James Levine, the Metropolitan Opera maestro and acclaimed conductor, died at 77 on March 9 at his Palm Springs, Calif. home. In 2018, the Met fired him after investigating allegations of sexual improprieties.
Robina Asti, a World War II veteran, mutual fund executive and oldest active flight instructor, died at 99 in her daughter Coca Astey's home. Asti, who transitioned in the 1970s and had lived as a woman for four decades, applied for survivor benefits from the Social Security Administration after her husband died in 2012. Her application was denied. Asti, represented by Lambda Legal, successfully fought against this. As a result of her advocacy, the rules regarding survivors benefits were changed.
Jimmy Gamonet de los Heros, resident choreographer of Miami City Ballet, before he became director of the National Ballet in Peru, died on Feb. 26 at 63 at a Lima hospital from COVID-19.
John Stephen Hunt, writer and global rights activist died at 85 in Chicago.
Pat Collins, a Tony Award-winning lighting designer, died on March 21 at her Branford, Conn., home at 88 from pancreatic cancer.
Judge Paul G. Feinman, the first openly gay judge to be appointed to New York State's highest court, the Court of Appeals, died on March 31 at 61 in a Manhattan hospital from acute myeloid leukemia.
Allen Jesse Carroll, who owned bars and nightclubs in Washington, D.C., including lesbian bar Phase 1 and gay nightclub Ziegfeld's-Secrets, died at 79 on April 14 from heart failure.
Alber Elbaz, acclaimed fashion designer whose celeb clients included Meryl Streep, died at 59 from COVID-19, on April 24 in Paris.
Paul Kellogg, who led the Glimmerglass Opera in Cooperstown, N.Y. and, later, simultaneously, led the New York City Opera died at 84 in a Cooperstown hospital on April 28.
Alix Dobkin, the folk singer who celebrated lesbians and made the iconic 1973 album "Lavender Jane Loves Women," died at 80 on May 19 from a brain aneurysm and a stroke at her Woodstock, N.Y. home.
Kay Tobin Lahusen, gay rights activist and photographer, died at 91 on May 26 in West Chester, Pa.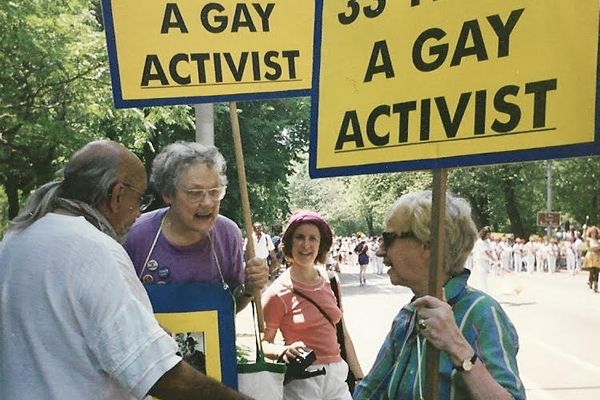 Rusty Warren, a 1960s comedian, called a godmother of the sexual revolution, died on May 25 at 91 from chronic obstructive pulmonary disease at a caregiver's home in Lagura Hills, Calif.
Douglas S. Cramer, who produced "Dynasty" and other popular TV shows, died at 89 from kidney failure at his Martha's Vineyard home on June 4.
Madeline Davis, the first openly lesbian delegate to a national political convention (the Democratic 1972 convention) died on April 28 at 80 from complications from a stroke at her Amherst, N.Y. home.
Richard J. Meislin, a New York Times editor and journalism pioneer, died at 68 from Merkel cell carcinoma at a Manhattan hospital on June 25.
Paul Huntley, for decades the hair stylist and wig designer for Broadway stars from Carol Channing to Alan Cumming, died at 88 in London on July 9.
Mat George, co-host of the podcast "She Rates Dogs," died at 26 in Los Angeles on July 17. He was hit and killed by a car.
Gil Wechsler, who designed the lighting for more than 100 Metropolitan Opera productions, died at 79 from dementia on July 9 at a Warrington, Pa. memory-care facility.
Sally Miller Gearhart, a prominent LGBTQ rights activist, died July 14 at 90 in Ukiah, Calif.
Louise Fishman, an artist whose work expressed her feminist, lesbian and Jewish identity, died on July 26 in Manhattan at 82.
James Hormel, America's first openly gay ambassador (to Luxembourg under President Bill Clinton), died at 88 in San Francisco on Aug. 13.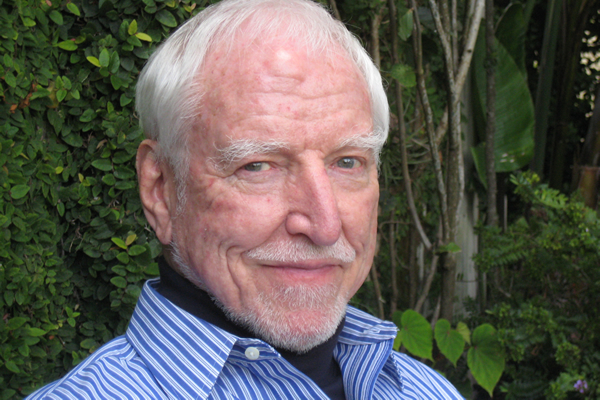 Barbara Kannapell, a renowned deaf activist, died at 83 from complications from hip surgery on Aug. 11 in Washington, D.C.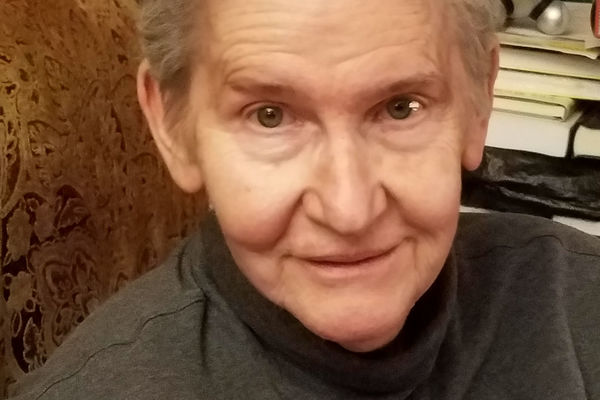 Saleem Kidwai, co-editor of the groundbreaking anthology "Same-Sex Love in India: Readings from Literature and History," died at 70 at a Lucknow, India hospital on Aug. 30.
Carl Bean, 77, a minister and AIDS activist died in a Los Angeles hospice on Sept. 7. He helped make the 1970s Motown hit "I Was Born This Way" into a gay Pride anthem.
George Malkemus, who helped Manolo Blahnik's shoe designs to become known worldwide, died on Sept. 16 from cancer at 67 at his Manhattan home.
Tommy Kirk, child star of "Old Yeller" and other Disney movies, died at 79 at his Las Vegas home on Sept. 28.
Ganga Stone, who co-founded God's Love We Deliver, an organization that delivers meals to people homebound with AIDS and other diseases, died at 79 on Sept. 29 in a Saratoga Springs, N.Y. health care facility
Marcia Freedman, the first American-born woman to serve in Israel's Parliament, known as the Knesset, died from renal and heart disease at 83 on Sept. 21 at her Berkeley, Calif. home.
Brian Carney, Blade TV and film critic, died at 58 from complications associated with congestive heart failure and advanced kidney disease on Jan. 28.
Stephen Karpiak, a pathbreaking researcher who advocated for elders with AIDS and against ageism, died from kidney damage from an infection at 74 on Oct. 16 at Manhattan hospital.
Elaine Romagnoli, a fixture of New York nightlife and creator of the lesbian bars Bonnie & Clyde's, the Cubby Hole and Crazy Nanny's, died at 79 on Oct. 28 at her Manhattan home.
Etel Adnan, an acclaimed Lebanese American writer and artist, died at 96 in Paris on Nov. 14.
Scott Robbe, 66, a progressive activist and TV-film-stage producer, died in hospice care at his sister's Hartford, Wisc. home on Nov. 21. He was a prominent founding member of two New York City direct action groups: ACT UP and Queer Nation.
Stephen Sondheim, 91, the acclaimed, award-winning composer – one of the most notable composers of the 20th century – died on Nov. 26 at his Roxbury, Conn. home. His many musicals include: "Company," "Follies" and the Pulitzer Prize-winning "Sunday in the Park with George."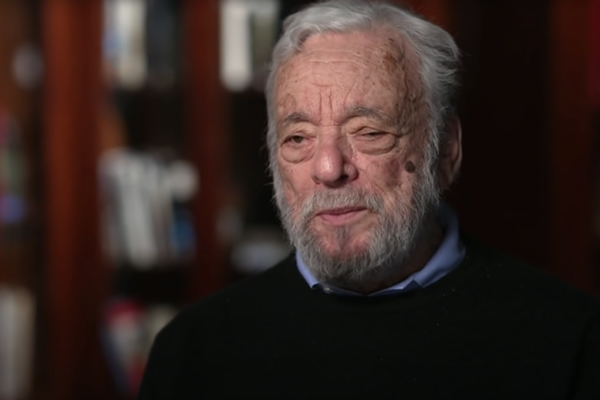 Adolfo Sardina (a.k.a. Adolfo), the fashion designer who won worldwide fame for dressing Nancy Reagan, died at 98 at his Manhattan home on Nov. 27.
Stu Rasmussen, 73, the first openly transgender mayor in America, died on Nov. 17 from prostate cancer at his home in Silverton, Ore. where he served as mayor for two terms.
Antony Sher, a British actor acclaimed for his interpretations of Shakespeare, died at 72 on Dec. 2 from cancer his Stratford-upon-Avon, England home.
Marie-Claire Blais, an acclaimed French Canadian novelist, often compared to Virginia Woolf, died at 82 on Nov. 30 at her Key West, Fla., home.
Venus Thrash, a nationally acclaimed Black, lesbian, Washington, D.C. poet, who wrote her first poem when she was in first grade, died at 52 on June 19 from heart disease at the MedStar Washington Hospital in D.C.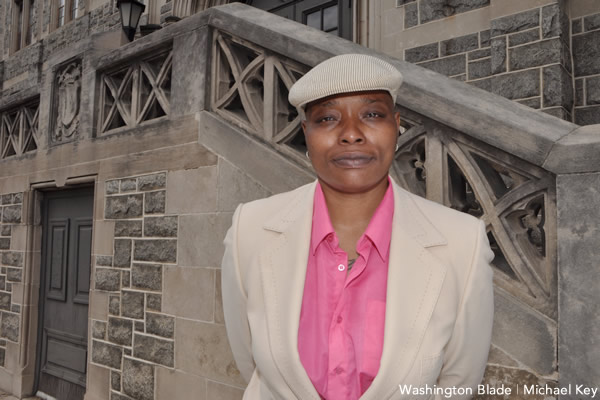 Linda Lopez McAlister, a philosopher and founder of the feminist journal "Hypatia," died at 82 from heart failure at her Albuquerque on Nov. 9.
bell hooks, the trailblazing Black feminist writer whose groundbreaking work focused on race, class, gender, justice and discrimination, died at 69 from end-stage renal failure at her Berea, Ky., home on Dec. 15.
Attorney, LGBTQ activist and author Urvashi Vaid dies
Former National LGBTQ Task Force executive director passed away in New York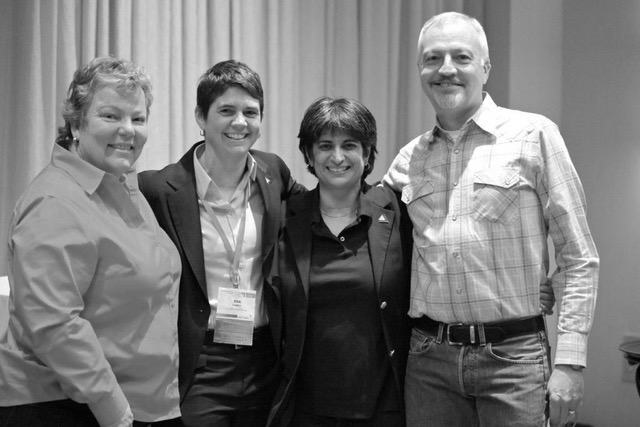 Urvashi Vaid, a powerful longtime influential attorney and LGBTQ activist whose career spanned from the early days of the AIDS pandemic to the contemporary battles over equality and equity for the LGBTQ community died today at her home after a bout with cancer in New York.
Vaid, 63, known for her extensive career as an advocate for LGBTQ rights, women's rights, anti-war efforts, immigration justice and many other social causes, had served as the executive director of the National LGBTQ Task Force from 1989-1992 and served prior to that as the organization's media director.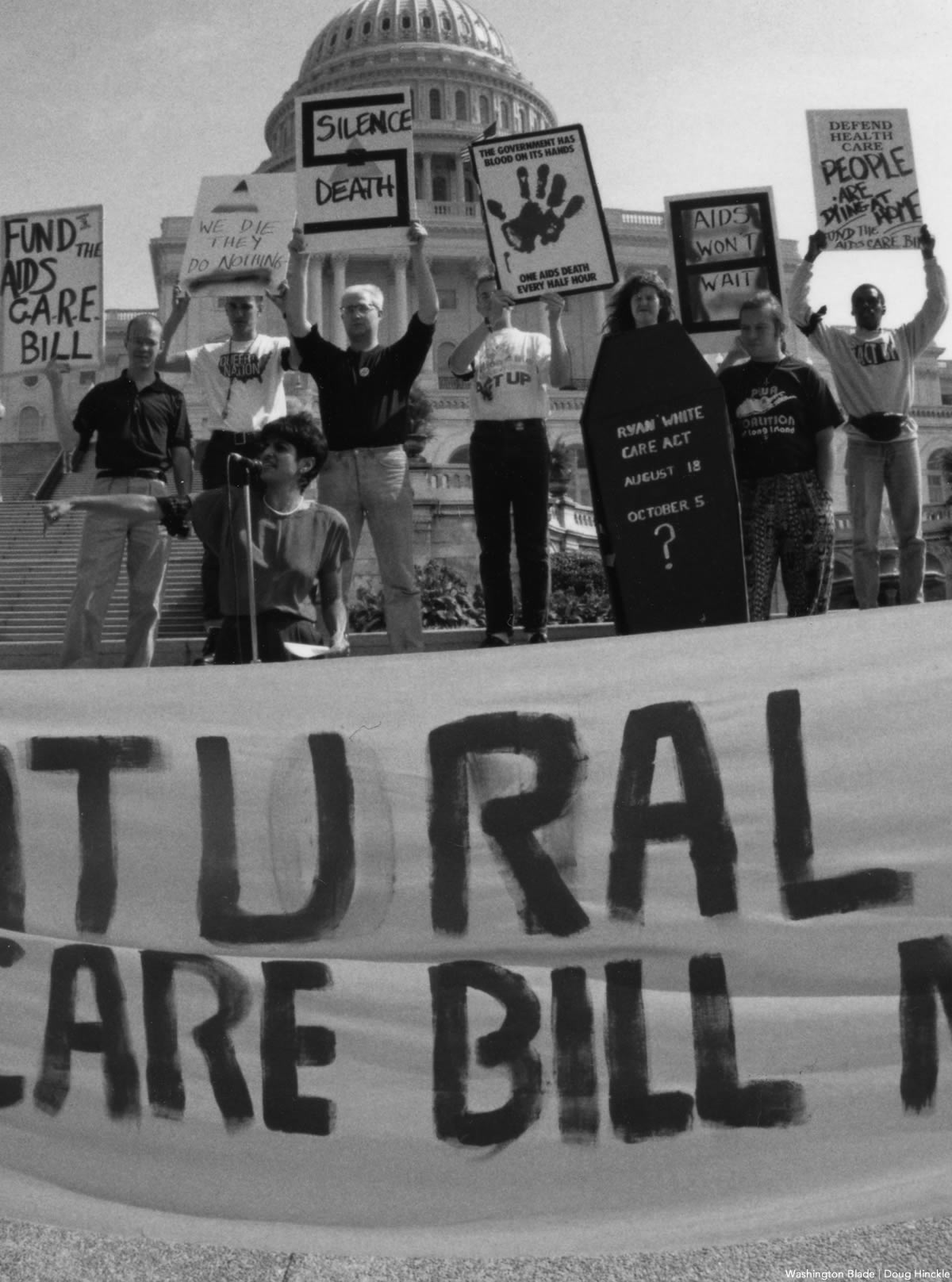 "We are devastated at the loss of one of the most influential progressive activists of our time," said Kierra Johnson, current executive director of the National LGBTQ Task Force. "Urvashi Vaid was a leader, a warrior and a force to be reckoned with," continued Johnson, "She was also a beloved colleague, friend, partner and someone we all looked up to—a brilliant, outspoken and deeply committed activist who wanted full justice and equality for all people."
"Her leadership, vision and writing helped shape not only the Task Force's values and work but our entire queer movement and the larger progressive movement. We will strive every day to live up to her ideals and model the courage she demonstrated every day as an activist and a person. She will be deeply I missed. I miss her already," concluded Johnson.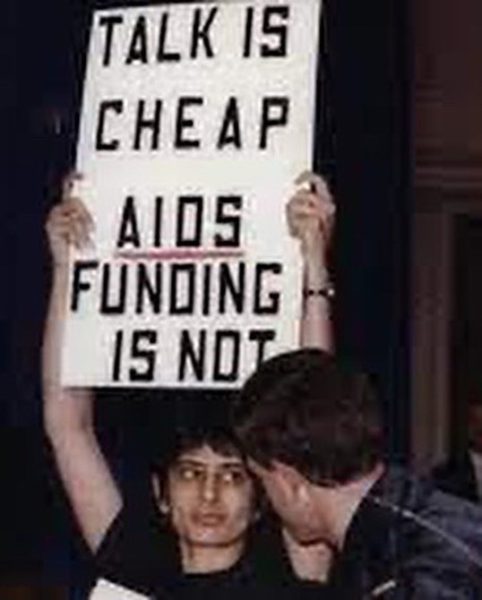 Vaid's impact on the politics of the the AIDS crisis and the battles over full equality was considerable. During former President George H.W. Bush's 1990 address on AIDS, Vaid, then the executive director of the National Gay and Lesbian Task Force, made a statement with her sign: "Talk Is Cheap, AIDS Funding is Not." Her critique made waves, disrupting the press conference, and shedding light on the failures of the Bush administration.
Another former executive director of the National LGBTQ Task Force, Rea Carey noted in her post on Facebook:
"I am deeply sad that Urvashi Vaid has died. My heart is with Kate and all of Urv's beloveds who have been with her these last years, months and days as she dealt with cancer. My activism has been greatly shaped by the fact that Urv took me seriously as a young leader in our movement. She seemed endlessly excited about the ideas and passion for justice that young activists held. She was one of our movement's motivators and north stars.
Whenever Urv called, I'd clear my schedule for the next hour (at least!), pull out a pen and pad of paper and prepare to feverishly write down what were likely to be 10-20 rapid fire ideas of things she thought I should be doing, or doing much better … tomorrow!
Urv pushed me to see connections, dig deeper, and I was a better activist and leader for it. Her impact within the National LGBTQ Task Force carried on long after she left its staff. The sheer intellectual and strategic hole in our movement's drive towards liberation and freedom, left by Urv's death, is hard to grasp.
Up until her last months she was creating projects, mentoring others, pushing for liberation, gathering data through the National LGBTQ+ Women's Community Survey. The only thing I ever saw Urv be more passionate about than her pursuit of freedom and liberation, was her love for Kate, their family, and her energy for her friends.
The best way we can honor Urv is to continue to fight for justice and the full liberation of all people," Carey said.
Her time at the National Gay and Lesbian Task Force, in which she held multiple positions for over 10 years, notably media director, then executive director, saw her bring all aspects of queer life and struggle into the public eye. While at the Task Force, she co-founded the annual Creating Change conference, now in its 33rd year.
"I first met Urv in the early 1980's when we were both young attorneys and lesbian activists in Washington, D.C. As we became friends and, eventually, colleagues, I admired her leadership and all that she accomplished, both within and outside of our movement—for queer people, for women, for people of color and against poverty. She continued her work to advance equity and justice until the very end.

"I'll always be grateful to Urv for being one of the people who encouraged me, back in 1992, to accept the job running the Los Angeles LGBT Center. And when the National LGBTQ Task Force faced severe financial challenges in 2001, she played the key role in recruiting me to step in and help turn things around, lending her support every step of the way.

"Over the years, we spent many an hour laughing and scheming about ways to advance the causes we cared so deeply about. Urvashi was a visionary. But she was so much more: Brilliant, hilarious, charismatic, loving, determined and, above all, courageous. She made life better for all of us. Our community and our nation owe her an enormous debt of gratitude. Our hearts go out to Urvashi's wife, Kate Clinton, and to everyone who loves her. If there's a heaven, Urv is already organizing the angels," said Los Angeles LGBT Center CEO Lorri L. Jean.
Troy Masters, the founder of Gay City News in New York, a longtime LGBTQ advocate and currently the publisher of the Los Angeles Blade noted upon hearing the news; "On a day when millions march to protect our rights and stand up to a right wing SCOTUS, we celebrate the life of one of our greatest social justice LGBTQ and AIDS warriors—keep shining on Urvashi Vaid."
In 1995, after resigning from her position at the Task Force three years prior, she published her first book, "Virtual Equality: The Mainstreaming of Gay and Lesbian Liberation," in which she criticized the idea of "mainstreaming" what was and is, in fact, a civil rights movement. Rather than tolerance, she argued, the objective for the movement should be fundamental, actionable change. It was not an immediately popular notion, as media representation for queer people was just beginning to take shape, though it was, for her, of great moral importance. In 1996 "Virtual Equality" won the Stonewall Book Award.
In her position as president of the Vaid Group, Vaid advised, mentored, and supported the LGBTQ movement.
In 2012, Urvashi Vaid launched LPAC, the first lesbian Super PAC, and it has since invested millions of dollars in candidates who are committed to social justice through legislation.
Prior to that, Vaid held positions on the boards at the Ford Foundation, the Arcus Foundation (where she served as executive director from 2005 to 2010) and the Gill Foundation.
She was a leader in the development of the currently on-going National LGBTQ women's community survey.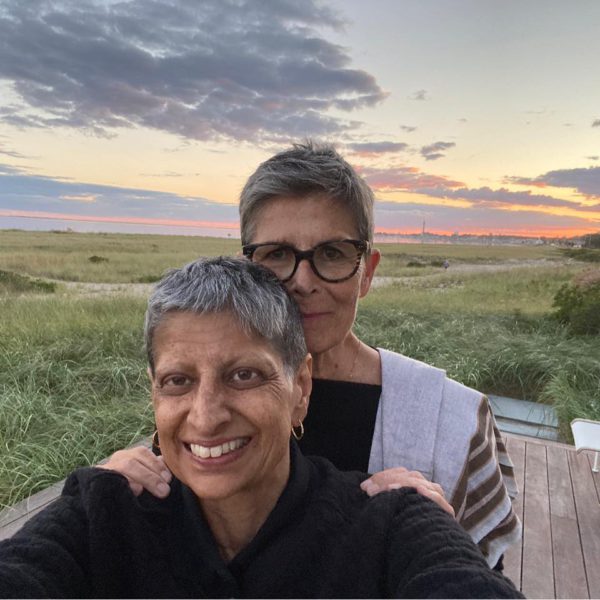 Vaid was the aunt of activist and performance artist Alok Vaid-Menon.
She is survived by Alok Vaid-Menon as well as her longtime partner, political humorist Kate Clinton.
JR.'s owner Eric Little dies
Beloved figure supported LGBTQ charities, started iconic high heel race
Eric Little, longtime owner of the iconic 17th Street gay bar JR.'s and the recently closed gay bar Cobalt, also located on 17th Street, died peacefully in his sleep on May 1 at his home in Hollywood, Md., of unknown causes, according to his partner Barry Spencer.
Under Little's stewardship, JR.'s has been the recipient of multiple neighborhood and community awards, including the Washington Blade's Best Neighborhood and Best Happy Hour bar. Little has also been credited with arranging for JR.'s and the nearby gay bar Cobalt that he owned from 1999 to 2019 to host fundraisers for local LGBTQ charities, including Casa Ruby.
Little began his involvement with JR.'s since the time it opened in 1986 as an employee and manager for its original owners. He bought the bar in 1996, according to David Perruzza, who began working at JR.'s under Little in 1997 and continued working there as manager until 2018.
Little owned the popular gay bar Cobalt, located at 17th and R Streets, N.W., for 20 years before he closed it in 2019 after the owners of the building in which the bar was located sold it to developers who planned to convert it into residential occupancy. Cobalt featured dancing and live entertainment as well as a restaurant with outdoor seating at various times during its 20-year run.
Perruzza said Little started the annual Halloween high heel race on 17th Street, which now draws thousands of spectators, in 1986 when he first came to work at JR.'s. In 2018, Perruzza left JR.'s to open his own gay bars Pitchers and A League of Her Own in Adams Morgan. He has credited Little with serving as his mentor.
"I spent 22 years with Eric Little and he taught me everything I know about the bar business," Perruzza said in a Facebook post. "He was my gay dad and helped me make a lot of life defining moments."
D.C. nightlife advocate Mark Lee said he recalls that Little started out as a server and bookkeeper at JR.'s and later as manager under the previous owners before buying the popular gay bar.
"Like nearly every other operator of our city's nightlife hospitality establishments, Eric Little started out working in service and support staff positions," Lee said. "He exemplified the best and the beauty of what is an industry of opportunity, in which servers and bartenders and bookkeepers become managers and operators and owners, both leading local venues and creating new ones," said Lee, who now coordinates the non-profit advocacy organization D.C. Nightlife Council, a trade association.
"He employed and mentored others who have continued that expanding chain of commerce by going on to open new venues or grow as nightlife professionals," Lee said. "Eric's legacy will be long-lasting and much-appreciated, remembered for his straight-up straight-talking leadership helming the socializing and entertainment venues, past and present, that have been his gift to the LGBT community."
"I considered Eric my best friend and muse for nearly 30 years," said longtime friend and D.C. resident Paul Williams. "He helped many, and our laugh sessions together likely annoyed many. But they remain priceless as do the many shenanigans we brought upon ourselves together all over the world," said Williams. "He will be deeply missed by all."
"We are blessed that there are so many people who love him, and we feel the warmth and prayers of our Southern Maryland friends and our JR's family," said Spencer in a Facebook post announcing Little had passed away. "Thank you to all who have reached out today."
Family will receive friends for Little's celebration of life on Wednesday, May 18, from 4-7 p.m., with a memorial service at 7 p.m., at Brinsfield Funeral Home, PA, 22955 Hollywood Rd., Leonardtown, MD 20650. Interment will be private.
Memorial contributions may be made in Little's name to the Alzheimer's Association, 225 N. Michigan Avenue, Chicago, IL 60601 or www.alz.org.
Condolences may be made to the family at www.brinsfieldfuneral.com.
Arrangements by Brinsfield Funeral Home, Leonardtown, MD.
Longtime LGBTQ+ journalist & editor Thomas Senzee dies at 54
California native's award winning career spanned nearly thirty years in media
PALM SPRINGS – The former Editor-In-Chief of the San Diego LGBT Weekly webzine and frequent contributor to The San Diego Reader, an alternative press newspaper, has died at age 54.
Thomas Senzee, a California native whose award winning career spanned nearly thirty years in media, writing for outlets including The Huffington Post, The Advocate/OUT, The Fight Magazine, The Washington Blade, The Los Angeles Business Journal and other publications, was found deceased on Thursday, March 24, 2022, in Palm Springs.
The Coroner's Bureau of the Riverside County Sheriff's Department has listed his death as undetermined pending further investigation by the Coroner's office.
Senzee served on the board of directors of the San Diego Press Club, and was that organization's Professional Development Committee chair. He was also a member of the Society of Professional Journalists, the Los Angeles Press Club and the National Lesbian and Gay Journalists Association.
Will Rodriguez-Kennedy, the chair of the San Diego County Democratic Party and a Civil Service Commissioner with the County of San Diego government paid tribute to Senzee;
"I am saddened to hear about the passing of Thom Senzee the former editor-in-chief of LGBT Weekly. I met Thom a little over a decade ago and worked as one of his reporters and social media director. I learned a lot from him as he took me under his wing and educated me. He was kind, thorough, dedicated to the truth, and he always challenged me to do my best on every story," Rodriguez-Kennedy said adding;
"He was an award winning veteran journalist with over 30 years of experience writing and editing for a number of news organizations and served on the board of directors of the San Diego Press Club. He would check in with me from time to time as the years went on. Rest In Peace, my friend."
Veteran LGBTQ+ correspondent and former editor of The Los Angeles Blade, Karen Ocamb, marked Senzee's passage writing:
"Thom Senzee was indefatigable. He loved the news. He loved journalists reporting the news. And he especially loved LGBTQ reporters and media personalities putting their spin on news about LGBTQ people and the ongoing issue of AIDS. Several times he invited me to sit on panels he created in conjunction with the Los Angeles Press Club. As host, Thom would throw out a question like: 'Have sexual orientation and gender identity become non-issues?' and then let actors Jason Stuart and the late Alexis Arquette and me vie for 'air time' in response. It was a hoot – and informative. And family. We need more folks like Thom Senzee. He will be missed."
Senzee is survived by a brother and two sisters. The family has started a GoFundMe page to defray funeral expenses and would appreciate any donations to help with his funeral/memorial costs.