In memoriam: Remembering queer lives lost in 2021
Activists, artists, and politicos who changed the world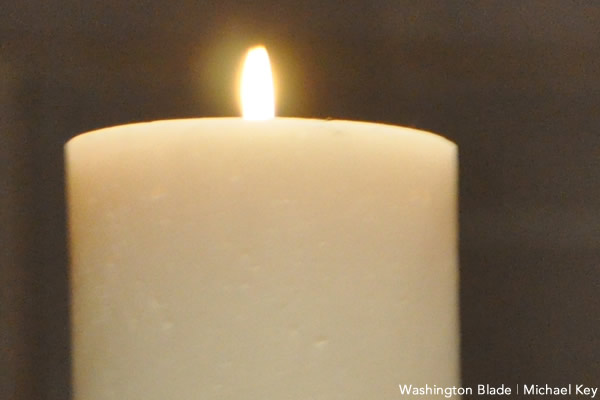 The many acclaimed LGBTQ+ people and allies who died in 2021 include:Laura Weinstein, a transgender activist in Colombia died on Jan. 2 four days after she was hospitalized with difficulty breathing. She was director of Fundacion Grupo de Accion y Apoyo a Personas Trans (GATT), a trans rights group. Siegfried Fischbacher, the magician, who with the late Roy Horn, performed in Las Vegas as Siegfried & Roy, died on Jan. 13 at 81 from pancreatic cancer.
Bob Avian, a choreographer, director and producer died at 83 in Fort Lauderdale, Fla. from cardiac arrest on Jan. 28. With his frequent collaborator, Avian worked with some of Broadway's most well-known and longest-running shows, including "A Chorus Line."
Sophie Xeon, a.k.a. Sophie, a transgender producer and performer whose music was known as hyperpop, died on Jan. 30 in Athens at 30 after an accident.
Cloris Leachman, the Academy and Emmy Award-winning actress who performed in numerous movies and TV shows from "The Last Picture Show" to "Young Frankenstein" to "The Mary Tyler Moore Show," died at 94 at her Encinitas, Calif. home.
Joseph Sonnabend, a physician who helped to establish the AIDS Medical Foundation (now Amfar), died at 88 on June 24 in a London hospital from complications from a heart attack.
Carmen Vazquez, a force in the world of LGBTQ rights died on Jan. 27 in Brooklyn at 72 from complications of COVID-19.
Sandie Crisp, a.k.a. the Goddess Bunny, a transgender actress, model and muse to West Hollywood's avant garde, died on Jan. 27 at a Los Angeles hospital at 61 from COVID-19.
Lawrence Ferlinghetti, the acclaimed poet, who published gay poet Allen Ginsberg's groundbreaking work "Howl," died on Feb. 22 at his San Francisco home at 101.
James Levine, the Metropolitan Opera maestro and acclaimed conductor, died at 77 on March 9 at his Palm Springs, Calif. home. In 2018, the Met fired him after investigating allegations of sexual improprieties.
Robina Asti, a World War II veteran, mutual fund executive and oldest active flight instructor, died at 99 in her daughter Coca Astey's home. Asti, who transitioned in the 1970s and had lived as a woman for four decades, applied for survivor benefits from the Social Security Administration after her husband died in 2012. Her application was denied. Asti, represented by Lambda Legal, successfully fought against this. As a result of her advocacy, the rules regarding survivors benefits were changed.
Jimmy Gamonet de los Heros, resident choreographer of Miami City Ballet, before he became director of the National Ballet in Peru, died on Feb. 26 at 63 at a Lima hospital from COVID-19.
John Stephen Hunt, writer and global rights activist died at 85 in Chicago.
Pat Collins, a Tony Award-winning lighting designer, died on March 21 at her Branford, Conn., home at 88 from pancreatic cancer.
Judge Paul G. Feinman, the first openly gay judge to be appointed to New York State's highest court, the Court of Appeals, died on March 31 at 61 in a Manhattan hospital from acute myeloid leukemia.
Allen Jesse Carroll, who owned bars and nightclubs in Washington, D.C., including lesbian bar Phase 1 and gay nightclub Ziegfeld's-Secrets, died at 79 on April 14 from heart failure.
Alber Elbaz, acclaimed fashion designer whose celeb clients included Meryl Streep, died at 59 from COVID-19, on April 24 in Paris.
Paul Kellogg, who led the Glimmerglass Opera in Cooperstown, N.Y. and, later, simultaneously, led the New York City Opera died at 84 in a Cooperstown hospital on April 28.
Alix Dobkin, the folk singer who celebrated lesbians and made the iconic 1973 album "Lavender Jane Loves Women," died at 80 on May 19 from a brain aneurysm and a stroke at her Woodstock, N.Y. home.
Kay Tobin Lahusen, gay rights activist and photographer, died at 91 on May 26 in West Chester, Pa.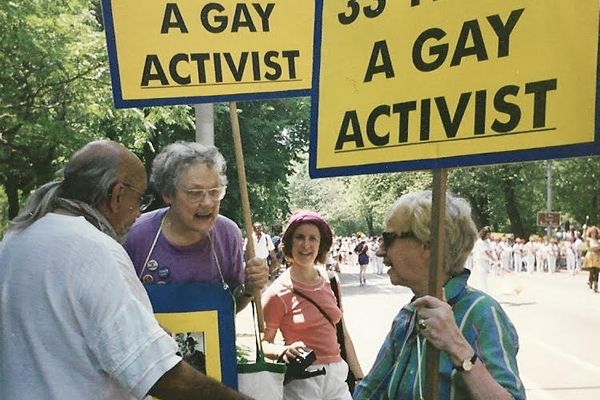 Rusty Warren, a 1960s comedian, called a godmother of the sexual revolution, died on May 25 at 91 from chronic obstructive pulmonary disease at a caregiver's home in Lagura Hills, Calif.
Douglas S. Cramer, who produced "Dynasty" and other popular TV shows, died at 89 from kidney failure at his Martha's Vineyard home on June 4.
Madeline Davis, the first openly lesbian delegate to a national political convention (the Democratic 1972 convention) died on April 28 at 80 from complications from a stroke at her Amherst, N.Y. home.
Richard J. Meislin, a New York Times editor and journalism pioneer, died at 68 from Merkel cell carcinoma at a Manhattan hospital on June 25.
Paul Huntley, for decades the hair stylist and wig designer for Broadway stars from Carol Channing to Alan Cumming, died at 88 in London on July 9.
Mat George, co-host of the podcast "She Rates Dogs," died at 26 in Los Angeles on July 17. He was hit and killed by a car.
Gil Wechsler, who designed the lighting for more than 100 Metropolitan Opera productions, died at 79 from dementia on July 9 at a Warrington, Pa. memory-care facility.
Sally Miller Gearhart, a prominent LGBTQ rights activist, died July 14 at 90 in Ukiah, Calif.
Louise Fishman, an artist whose work expressed her feminist, lesbian and Jewish identity, died on July 26 in Manhattan at 82.
James Hormel, America's first openly gay ambassador (to Luxembourg under President Bill Clinton), died at 88 in San Francisco on Aug. 13.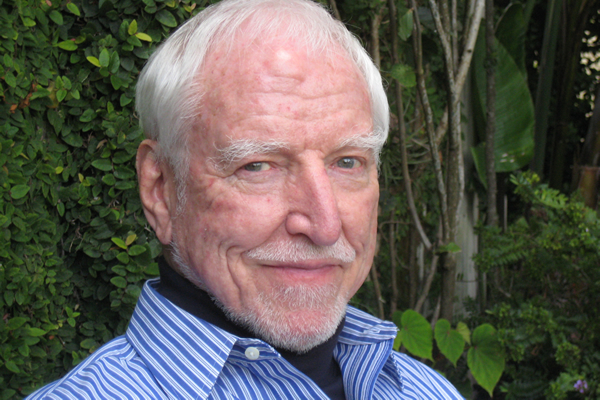 Barbara Kannapell, a renowned deaf activist, died at 83 from complications from hip surgery on Aug. 11 in Washington, D.C.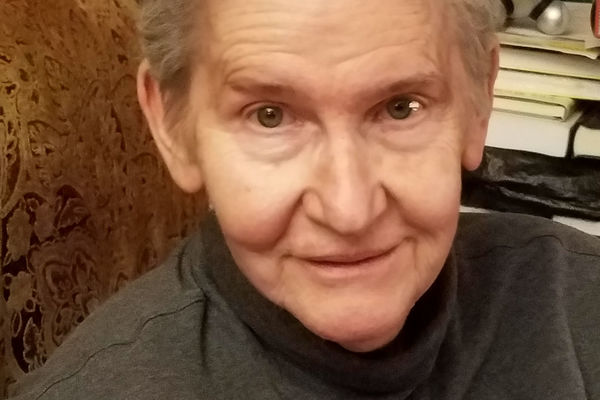 Saleem Kidwai, co-editor of the groundbreaking anthology "Same-Sex Love in India: Readings from Literature and History," died at 70 at a Lucknow, India hospital on Aug. 30.
Carl Bean, 77, a minister and AIDS activist died in a Los Angeles hospice on Sept. 7. He helped make the 1970s Motown hit "I Was Born This Way" into a gay Pride anthem.
George Malkemus, who helped Manolo Blahnik's shoe designs to become known worldwide, died on Sept. 16 from cancer at 67 at his Manhattan home.
Tommy Kirk, child star of "Old Yeller" and other Disney movies, died at 79 at his Las Vegas home on Sept. 28.
Ganga Stone, who co-founded God's Love We Deliver, an organization that delivers meals to people homebound with AIDS and other diseases, died at 79 on Sept. 29 in a Saratoga Springs, N.Y. health care facility
Marcia Freedman, the first American-born woman to serve in Israel's Parliament, known as the Knesset, died from renal and heart disease at 83 on Sept. 21 at her Berkeley, Calif. home.
Brian Carney, Blade TV and film critic, died at 58 from complications associated with congestive heart failure and advanced kidney disease on Jan. 28.
Stephen Karpiak, a pathbreaking researcher who advocated for elders with AIDS and against ageism, died from kidney damage from an infection at 74 on Oct. 16 at Manhattan hospital.
Elaine Romagnoli, a fixture of New York nightlife and creator of the lesbian bars Bonnie & Clyde's, the Cubby Hole and Crazy Nanny's, died at 79 on Oct. 28 at her Manhattan home.
Etel Adnan, an acclaimed Lebanese American writer and artist, died at 96 in Paris on Nov. 14.
Scott Robbe, 66, a progressive activist and TV-film-stage producer, died in hospice care at his sister's Hartford, Wisc. home on Nov. 21. He was a prominent founding member of two New York City direct action groups: ACT UP and Queer Nation.
Stephen Sondheim, 91, the acclaimed, award-winning composer – one of the most notable composers of the 20th century – died on Nov. 26 at his Roxbury, Conn. home. His many musicals include: "Company," "Follies" and the Pulitzer Prize-winning "Sunday in the Park with George."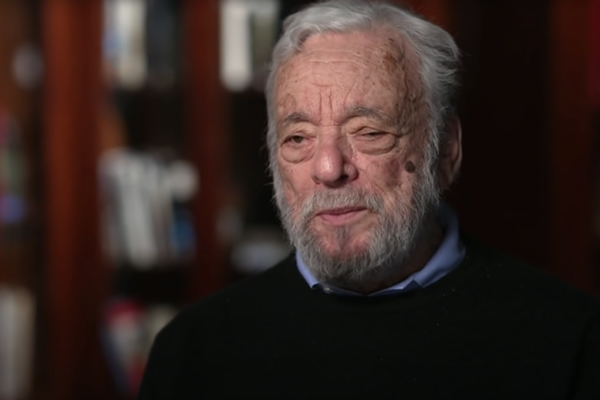 Adolfo Sardina (a.k.a. Adolfo), the fashion designer who won worldwide fame for dressing Nancy Reagan, died at 98 at his Manhattan home on Nov. 27.
Stu Rasmussen, 73, the first openly transgender mayor in America, died on Nov. 17 from prostate cancer at his home in Silverton, Ore. where he served as mayor for two terms.
Antony Sher, a British actor acclaimed for his interpretations of Shakespeare, died at 72 on Dec. 2 from cancer his Stratford-upon-Avon, England home.
Marie-Claire Blais, an acclaimed French Canadian novelist, often compared to Virginia Woolf, died at 82 on Nov. 30 at her Key West, Fla., home.
Venus Thrash, a nationally acclaimed Black, lesbian, Washington, D.C. poet, who wrote her first poem when she was in first grade, died at 52 on June 19 from heart disease at the MedStar Washington Hospital in D.C.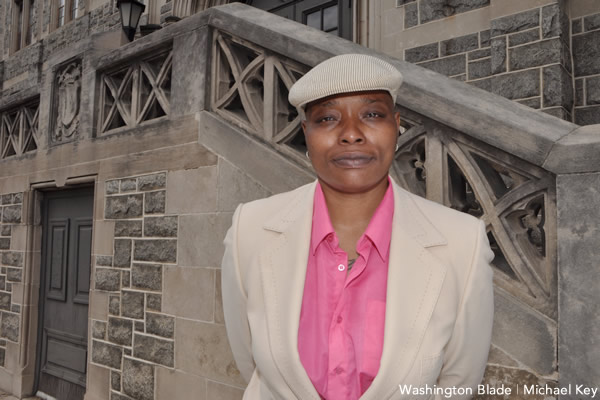 Linda Lopez McAlister, a philosopher and founder of the feminist journal "Hypatia," died at 82 from heart failure at her Albuquerque on Nov. 9.
bell hooks, the trailblazing Black feminist writer whose groundbreaking work focused on race, class, gender, justice and discrimination, died at 69 from end-stage renal failure at her Berea, Ky., home on Dec. 15.
D.C. social worker, therapist Allen Pittinger-Dunham dies at 57
Specialized in mental health needs of LGBTQ community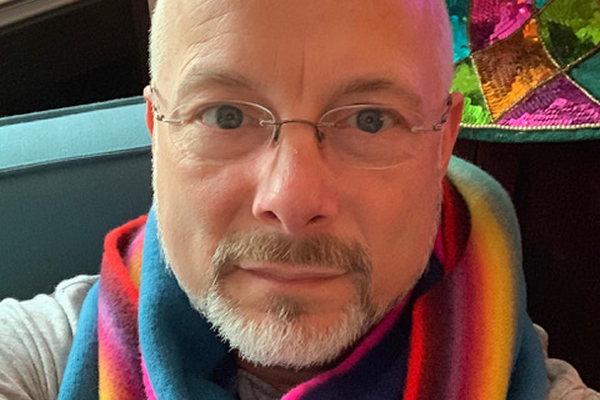 Walter "Allen" Pittinger-Dunham, a licensed clinical social worker and certified addictions counselor who served since 2018 as Clinical Director of the Anacostia-based behavioral health and community development organization Inner City Family Services while also operating a D.C. private behavioral health practice focused on LGBTQ clients, died Jan. 4 of unknown causes. He was 57.
His husband, Phillip Pittinger-Dunham, said Allen Pittinger-Dunham's passing was sudden and unexpected and the cause of death is pending ongoing medical tests by the Office of the D.C. Medical Examiner.
Information posted on the website of Allen Pittinger-Dunham's private therapy practice, which he called Safe Space Our Place, says he was a Licensed Independent Clinical Social Worker, a Certified Addictions Counselor and Masters Addictions Counselor – all licensed in the District of Columbia.
The write-up on his site says he had experience working as a therapist, diagnostician, clinician manager, and program director at various organizations.
"I created Safe Space Our Place specifically with the goal of being DC's most comprehensive Behavioral Health Private Practice to serve the needs for all with a specialization of the needs of the LGBTQIA+ Community," his website write-up says. "I provide individual, couples and group therapy," it says.
His Linked In page says his work as Clinical Director at Inner City Family Services included supervising and overseeing all aspects of the organization's clinical department, which included mental health, counseling, and substance use disorder services.
Phillip Pittinger-Dunham said he and his husband had been a couple for 21 years and were married for eleven years. They would have celebrated their 12th anniversary on March 9 of this year.
He said Allen was born and raised in Union City, Tenn. According to Phillip, Allen has two sons from a previous marriage, one of whom, Alexander Jonathan Pittinger, lives in D.C., and the other, Devin Michael Pittinger, lives in Benton, Ark.
Allen Pittinger-Dunham's Linked In page shows he received his bachelor's degree in psychology in 1986 at Arkansas Tech University and received a master's degree in social work in 2013 from the Catholic University of America in D.C.
"He was an incredible dynamic man and also my caretaker," said Phillip Pittinger-Dunham, who says he is currently mostly wheelchair bound due to a disability.
Elizabeth Pittinger, Allen's daughter-in-law, wrote in a GoFundMe appeal that Phillip needs financial support for funeral expenses for Allen as well as expenses associated with his need to move to a location where she and her family will help support him due to his disability.
"Phillip has had his world turned upside down and needs your help," the GoFundMe appeal says. "Not only did he lose his life partner, but he is now going to lose their home. He physically does not have the ability to pack 21 years on his own and needs financial help with Allen's funeral expenses, debt, and packing and moving costs," the appeal says. "He simply cannot do this without a lot of assistance."
Phillip, who says he is embarrassed over the GoFundMe appeal, said he was moved to tears from a lengthy quotation that Elizabeth Pittinger included in the appeal from one of Allen Pittinger-Dunham's former therapy clients who sent a message to Phillip after learning of Allen's death.
"As you are well aware, your husband has a magnetic soul and was one of the most beautiful people I have ever crossed paths with," wrote the client, whose identity is not disclosed. "I feel so honored to have connected with Allen on such an inspiring and deep level in this lifetime," the client wrote.
"He transformed my life at a time when I felt so utterly lost," the client continued. "He has forever changed me and will continue shaping my life. His optimistic aura and calming demeanor made me feel safe and his enlightening words provided the reassurance I needed to begin a new journey."
Allen Pittinger-Dunham is survived by his husband, Phillip Pittinger-Dunham; his father, John Pittinger and stepmother, Carol Pittinger, of Georgia; his sons Alexander Jonathan Pittinger of D.C. and Devin Michael Pittinger of Benton, Ark.; and his daughter-in-law Elizabeth "Beth" Pittinger of Arkansas.
Phillip said his husband made it known that he preferred cremation and not to have a funeral or memorial service. He said he and his husband also supported D.C.-area food service charities and a contribution in Allen Pittinger-Dunham's name could be made to groups such as Food & Friends, Martha's Table, or Bread For The City.
Contributions through the GoFundMe site can be made here: gofundme.com/f/help-walter-allen-pittingerdunhams-husband
Beloved 'organizer, planner' Ryan Moberly Bennett dies at 37
Worked as lighting DJ at Town, Nation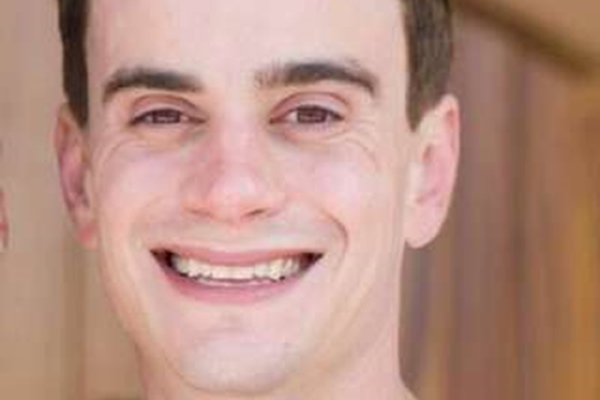 Ryan McMillan Moberly Bennett, a longtime resident of Falls Church, Va., who served as a lighting DJ at the D.C. gay nightclubs Nation and Town Danceboutique and assisted with stage lighting design for the Gay Men's Chorus of Washington, died peacefully in his sleep on Dec. 9, 2021, at the age of 37, according to his husband Rick Bennett.
Rick Bennett said the cause of death is pending the outcome of toxicology tests from the Virginia Medical Examiner that could take several months to complete.
"Anyone who has met Ryan will tell you he was the most generous, giving, and energetic person," a write-up about his life prepared by his husband and other family members and friends says. "He was the life of the party, and the hostess with the most-est," the write-up continues.
It says his hosting of Friday night RuPaul's night gatherings got him through the pandemic years, and his co-hosting of an annual XMAS Thieves party with his husband Rick was celebrated for the 16th time in early December.
"He spent his life welcoming people to the table; he could (and would) always find room for one more," the memorial write-up about his life says, which is posted on the website of the Alexandria-based Cunningham Turch Funeral Home. "His table was never too full, and those of us who are lucky enough to have been seated at his table will keep welcoming others in his spirit."
According to his husband Rick Bennett, Ryan was born and raised in Falls Church and attended Falls Church High School, where he graduated in 2002. He studied culinary arts for a few years before graduating from Northern Virginia's Stratford University with a degree in Hospitality Management. Ryan worked in the field of property management for most of his career, Rick Bennett said.
He said that during the past two years, Ryan served as an assistant executive property manager for Carydale Apartments, a local company that serves as property manager for apartment buildings and town homes in Arlington, Alexandria, and Fairfax counties.
In earlier years, his work for more than 14 years as a lighting DJ at Nation and Town Danceboutique nightclubs, which have since closed, "was a huge part of Ryan's social circle," Rick Bennett said. "He loved being in the DL booth creating exciting light shows for the dancers but also working with the drag queens," Bennett said. "The last few years at Town he worked behind the stage with the drag queens to make sure the shows ran smoothly."
Jarrod Bennett, technical director of the Gay Men's Chorus of Washington, said Ryan was considered a valued member of the GMCW family.
"He was always willing to help with lighting designs for shows, bringing a spark to our annual retreat decorations, assisting with sound reinforcement, ensuring our pride float was powered and pumping out the tunes and so much more," Jarrod Bennett said. "Ryan's dedication to GMCW was truly amazing and his presence will be missed. Our hearts go out t his husband, Rick Bennett, and his family."
Rick Bennett said he and Ryan would have celebrated their 18th anniversary as a couple on April 10 of this year. He said the two met when Ryan was 20 and he was 24.
"Ryan was my everything and truly balanced me," Rick Bennett said. "He had the most caring and empathetic nature, always wanting to help anyone who needed it. He was also the organizer, planner, and leader when it came to vacations, parties, and getting our sometimes-disparate groups of friends all together," Rick Bennett added.
"He wanted everyone to know they were welcomed," said Rick Bennett. "We loved to host, and Ryan would cook up the most amazing dinners. He was our friends' 'mama' since day 1."
The write-up posted on the funeral home website says the love Ryan shared with everyone had its roots in his family. "Ryan deeply loved his family and was deeply loved by them," it says.
"Mama, as his closest family group of friends called him, was the organizer, the planner, and always the driver," according to the write-up. "The scale of his abilities was wide and varied: from installing stereos for friends to designing and providing lighting setups for the Gay Men's Chorus of Washington to cooking batches of Grandma's BBQ sauce and Mom's Martha Bars, Ryan was someone for whom a creative spark came naturally," says the write-up.
"Ryan was always unapologetically himself. We are all better for having known him and we will mourn his loss for years to come," the write-up concludes.
It says Ryan Moberly Bennett is survived by his husband, Rick Bennett; his parents, Bill and Cathy Moberly; his brother Evan Moberly; his sisters Laura Jones and Kristin Forsht; his nephews Harvey and McCarroll Moberly; and his grandmother, Jackie Fleming – along with many aunts, uncles and cousins.
A celebration of life service in his honor was held Dec. 18 at St. Matthews United Methodist Church in Annandale, Va., on the same day he was interred at National Memorial Park in Falls Church, Va.
Family and friends have said donations in his honor could be made to the Gay Men's Chorus of Washington.
Scott Robbe dies at 66
Veteran AIDS, queer and progressive activist was born in Wis.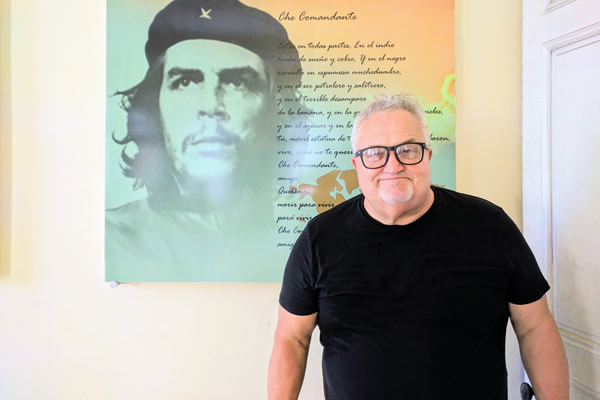 Veteran progressive activist and TV-film-stage producer Scott Robbe died on Sunday, Nov. 21, 2021, according to a statement by Paul Algiers, a longtime friend and the executor of Scott Robbe's estate. Robbe was in hospice care at the home of his sister, Angela, in Hartford, Wis. He was 66.
Robbe died of complications from Myelodysplastic Anemia, a blood cancer he had battled for more than a year. He had undergone stem-cell treatment at Dana-Farber Cancer Institute in Boston in April of this year.
Robbe was a prominent member in the founding of two direct-action groups in New York City: ACT UP and Queer Nation. Robbe was a member of an ACT UP undercover team, led by activist Peter Staley, that secretly gained access to the New York Stock Exchange in September 1989. Their goal was to protest and publicize the record high price of AZT, then the sole approved treatment for HIV/AIDS. Burroughs Wellcome eventually bowed to this nationally publicized activist pressure and lowered its drug price — then the highest in medical history — by 20 percent.
"Scott was a fearless activist, always on the front lines, whether he was protesting pharmaceutical company greed or homophobia at the Oscars," said ACT UP New York veteran Ann Northrop. "And he was a total sweetheart."
"Scott was one of those activists who didn't flinch when our lawyers would warn us of all the possible charges and maximum sentences we'd face for infiltrating a powerful institution," said Peter Staley, who chronicled his ACT UP days in the new memoir, "Never Silent". "When it came to fighting for his dying gay brothers, he'd always reply, 'I'm in.'"
In 1991, Robbe relocated to the West Coast and co-founded Out in Film, a Los Angeles-based group to battle homophobia in Hollywood filmmaking. At the time, several high-grossing films offered stereotypic and unflattering depictions of gay characters, including Jonathan Demme's "Silence of the Lambs", Oliver Stone's "JFK" and Paul Verhoeven's "Basic Instinct".
Out in Film demanded equity for LGBTQ people on both sides of the camera. Robbe and Lesbian Avengers member Judy Sisneros created a pioneering protest at the Oscar Awards in March 1991, during which demonstrators outside the Dorothy Chandler Pavilion called for increased queer visibility and fairness in career opportunities.
The Oscars protest was one highlight of a life devoted to progressive activism. It began in his teen years, when Robbe took part in 1960s marches for the environment, for civil rights and against the Vietnam War. Over the four decades that followed, Robbe's career encompassed both community organizing and producing dozens of works in theatre, film and television.
Scott Douglas Robbe was born on Feb. 16, 1955, in Decorah, Iowa, to Helen, a homemaker, and James Robbe, a construction supervisor. The family relocated to Hartford, Wis., the following year. Robbe was a graduate of Hartford Union High School in Hartford, and entered the University of Wisconsin, Madison, in 1974, where he majored in theater arts. Located in the state capital, the college was known for its progressive student population, and Robbe took part in numerous protests.
After he graduated in 1978, Robbe moved to New York City, where he met his first boyfriend, a Bennington College student. They lived together in the East Village from 1978 to 1984. At the time, Robbe was helping to renovate the Orpheum Theatre on Second Avenue in the East Village. At the same time he produced at the neighboring Entermedia Theatre his first theatrical production, "False Promises" by the San Francisco Mime Troupe. At the famed La MaMa ETC, Robbe workshopped Harvey Fierstein's "Fugue in a Nursery," which forms the middle segment of "Torch Song Trilogy." That production won wide acclaim both there and after it moved to the Orpheum Theater. Robbe also produced several plays off-Broadway, followed by the Harvey Fierstein play "Safe Sex" on Broadway.
Robbe joined ACT UP New York after seeing the group protest at the White House in October 1987 during the Second National March on Washington for Lesbian and Gay Rights. He joined the group's Media Committee and took part in numerous protests. He also joined the newly-formed Queer Nation in March of 1990, helping to mount demonstrations across New York City aimed at queer visibility. Robbe was diagnosed as HIV-positive in the early 1990s.
In late 1990, Robbe relocated to Los Angeles to produce TV commercials for Japanese television. His first film job was an associate producer role for 1982's "In the King of Prussia", depicting the Berrigan Brothers' pioneering anti-war efforts and starring Martin Sheen.
Robbe's extensive television credits include the first-ever LGBTQ comedy special for Comedy Central in 1993, called "Out There," and hosted by Lea DeLaria. Robbe was on the creative team for the groundbreaking 2003 series "Queer Eye for the Straight Guy." He also produced shows for Lifetime, Comedy Central, VH1, Children's Television Workshop and American Playhouse.
In 2005, Robbe was named executive director and film commissioner for Film Wisconsin, Inc. During his tenure, Robbe brought 28 TV and film projects to the state, including the 2009 film "Public Enemies" by Michael Mann, starring Johnny Depp and Channing Tatum. Most recently, Robbe worked with activists in Cuba to bring pressure on the American government to distribute the COVID-19 vaccine in the country. Robbe was also involved in grassroots activism in Puerto Vallarta, Mexico, where he had a second home.
Scott Robbe is survived by his mother, Helen, and his siblings and their spouses, Royce (Donna), John (Ken Hall), Jay (Francine), and Angela. Also surviving him are his uncle Peter Coffeen (Steve Getz), as well as several nieces, nephews and cousins.
There will be no funeral. Arrangements were handled by Milwaukee Cremation Society. A celebration of Robbe's life will be broadcast online early in 2022. Donations in Scott's memory may be made to Broadway Cares/Equity Fights AIDS and ACT UP New York.