Longtime LGBTQ+ Ally Betty White has died at 99
BREAKING: The beloved actress who was set to celebrate her 100th birthday on January 17, 2022 died overnight in Los Angeles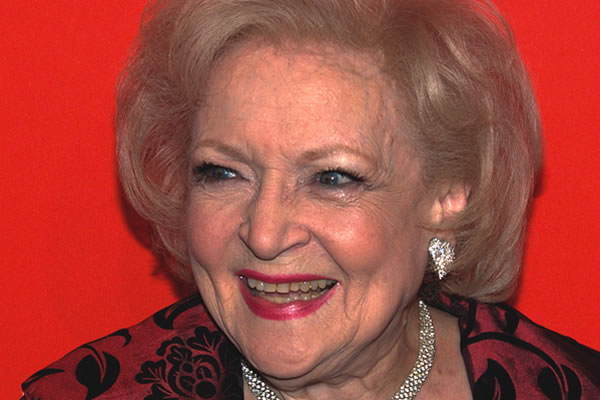 Betty White, the beloved actress and animal rights advocate who stood by the LGBTQ+ community as a strong ally died overnight at her home in Brentwood, in West Los Angeles, her friend and agent Jeff Witjas told the Washington Post Friday. She was 99.
White, who was due to celebrate her 100th birthday on January 17 had tweeted on Tuesday, December 28:
"My 100th birthday… I cannot believe it is coming up, and People Magazine is celebrating with me! The new issue of @people is available on newsstands nationwide tomorrow.
My 100th birthday… I cannot believe it is coming up, and People Magazine is celebrating with me! The new issue of @people is available on newsstands nationwide tomorrow. https://t.co/kTQnsbMDGK

— Betty White (@BettyMWhite) December 28, 2021
Reacting to the news about White's death from their home in Wilmington, Delaware, when asked by reporters during an informal press gaggle, President Joe Biden said, "That's a shame. She was a lovely lady." The First Lady, Dr. Jill Biden said, "Who didn't love Betty White? We're so sad."
California Governor Gavin Newsom issued a statement Friday saying:
"Betty was a trailblazer, and easily one of the most beloved and lasting figures in television. She co-founded her own production company in the 1950s, one of two women at the time wielding creative control on both sides of the camera. Her 80-year career is the longest for any woman in television, and her work on Golden Girls created a cultural touchstone that remains relevant almost 40 years after its premiere.
"But above all else, she was a beacon of hope throughout her career, bringing joy and humor to everything she did. Although she may not have been born here, she was a timeless Californian treasure, through and through, and was inducted into the California Hall of Fame in 2010. Betty happily shared her talents with the world, and her spark will live on, inspiring generations to come."
A new book celebrating White's life and career by veteran entertainment journalist Ray Richmond provides a narrative to the Emmy award winning actress's journey in Hollywood, including hosting an early variety-talk show.
White became a TV sitcom star in "The Mary Tyler Moore Show" and "The Golden Girls." Her appearance on "Saturday Night Live" in 2010 earned her a new generation of admirers.
A nationwide theatrical event of "Betty White: 100 Years Young — A Birthday Celebration," was scheduled for Jan. 17, which would have been her 100th birthday, the Associated Press reported.
The one-day-only movie event is set to highlight moments the actress had during her career with appearances by Ryan Reynolds, Tina Fey, Robert Redford, and Morgan Freeman. The AP notes that in light of White's death it is unknown if the event will proceed.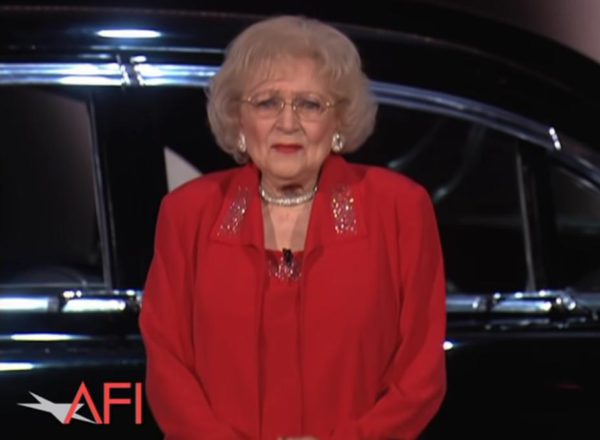 In an interview with Frontiers LA magazine Features Editor Jeremy Kinser, a portion of which was published in The Advocate on October 10, 2011, White attributed her huge following in the LGBTQ+ community to her racy characters and her love of animals.
"Throughout my career, I've always portrayed characters that were humorous, but also weren't afraid to speak their minds, especially when it came to racy or controversial topics," says White, whose résumé includes The Mary Tyler Moore Show's sardonic Sue Ann Niven and The Golden Girls' naïve Rose Nyland. "I think this struck a chord with the LGBT community. We both also share a very strong love for animals. When you combine the two, it's a very strong match."
White was also an early supporter of same-sex marriage telling Parade magazine in 2010 –"I don't care who anybody sleeps with," she said . "If a couple has been together all that time – and there are gay relationships that are more solid than some heterosexual ones – I think it's fine if they want to get married. I don't know how people can get so anti-something. Mind your own business, take care of your affairs, and don't worry about other people so much."
We are heartbroken over the death of Betty White, who died today at 99. We have lost a truly magnificent performer and humanitarian. White was the 46th recipient of the SAG Life Achievement award, given for career achievement and humanitarian accomplishment, in 2009. pic.twitter.com/ohWdQVVC5h

— SAG-AFTRA (@sagaftra) December 31, 2021
10 LGBTQ events this week
Catch upcoming drag shows, an ugly sweater party and Pamala Stanley live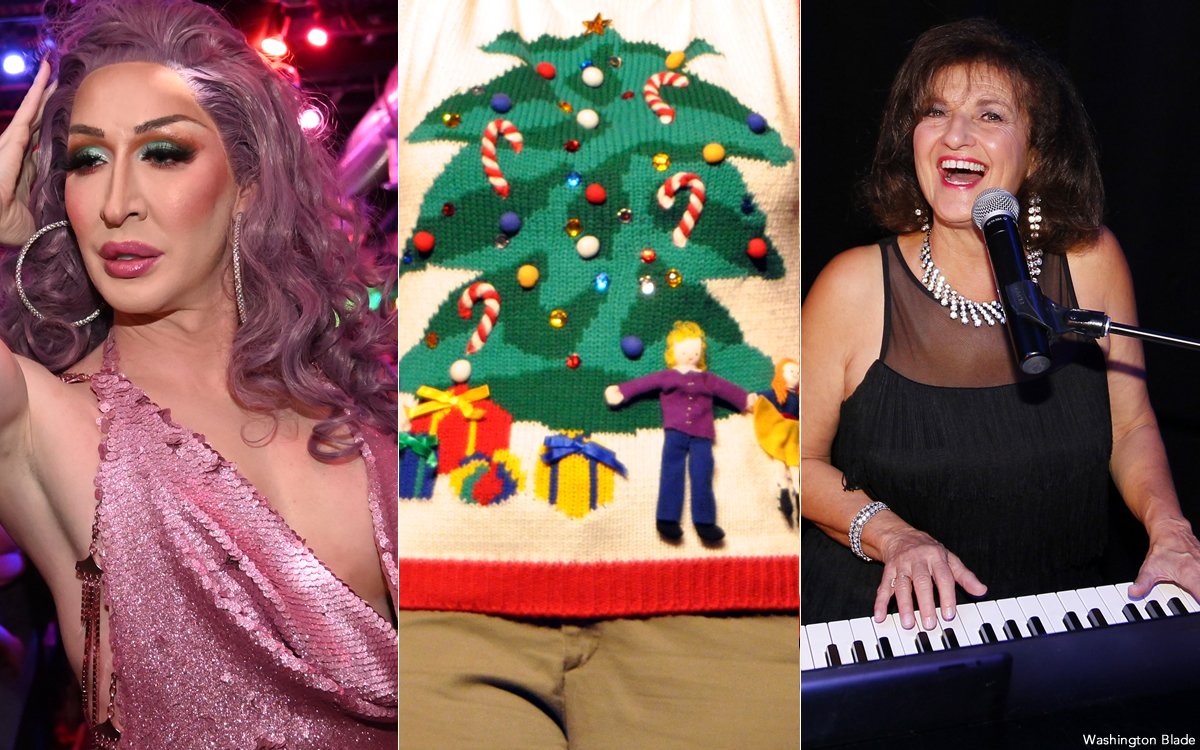 Below are our picks for some of the most fun and creative things to do this week in the DMV that are of special interest to the LGBTQ community.
---
Mocktail Night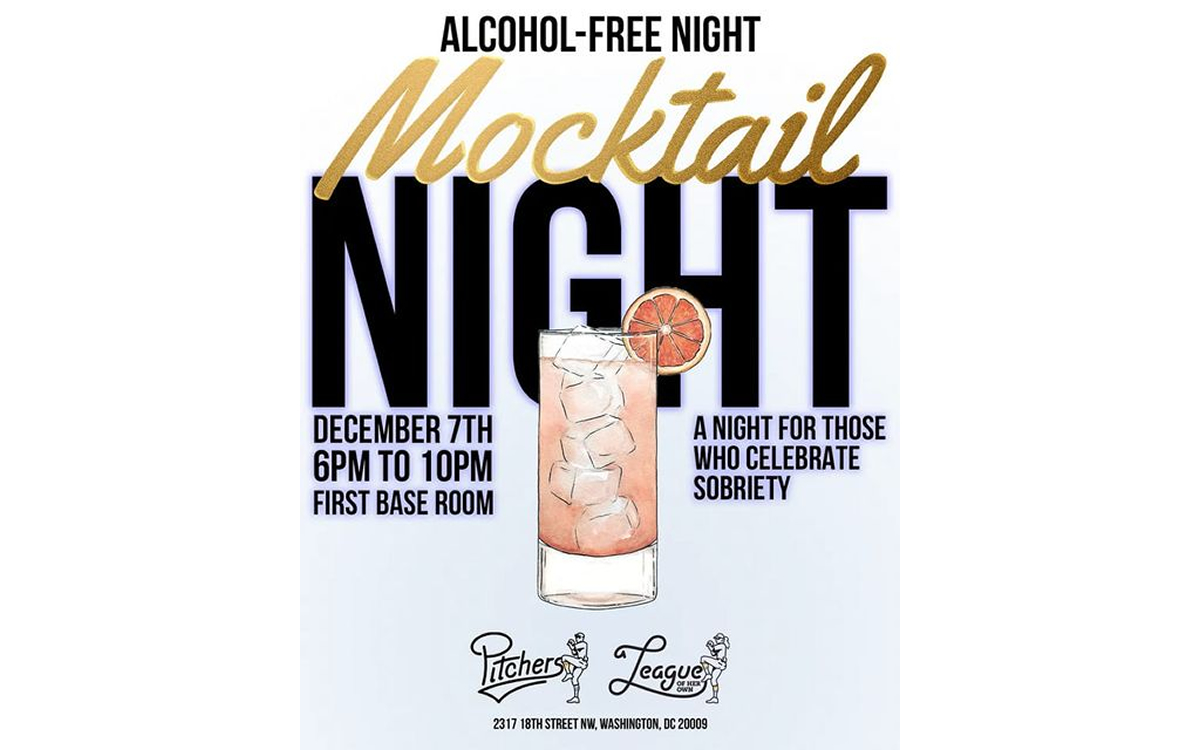 Wednesday, December 7
6-10 p.m.
Pitchers DC
2317 18th Street, N.W.
First Base Room
Facebook
Pitchers is hosting its first alcohol-free night for those celebrating sobriety with festive mocktails. No alcohol will be served, so go to Pitchers for a stress-free social event with other sober LGBTQ friends and allies.
---
"Flee" Movie Screening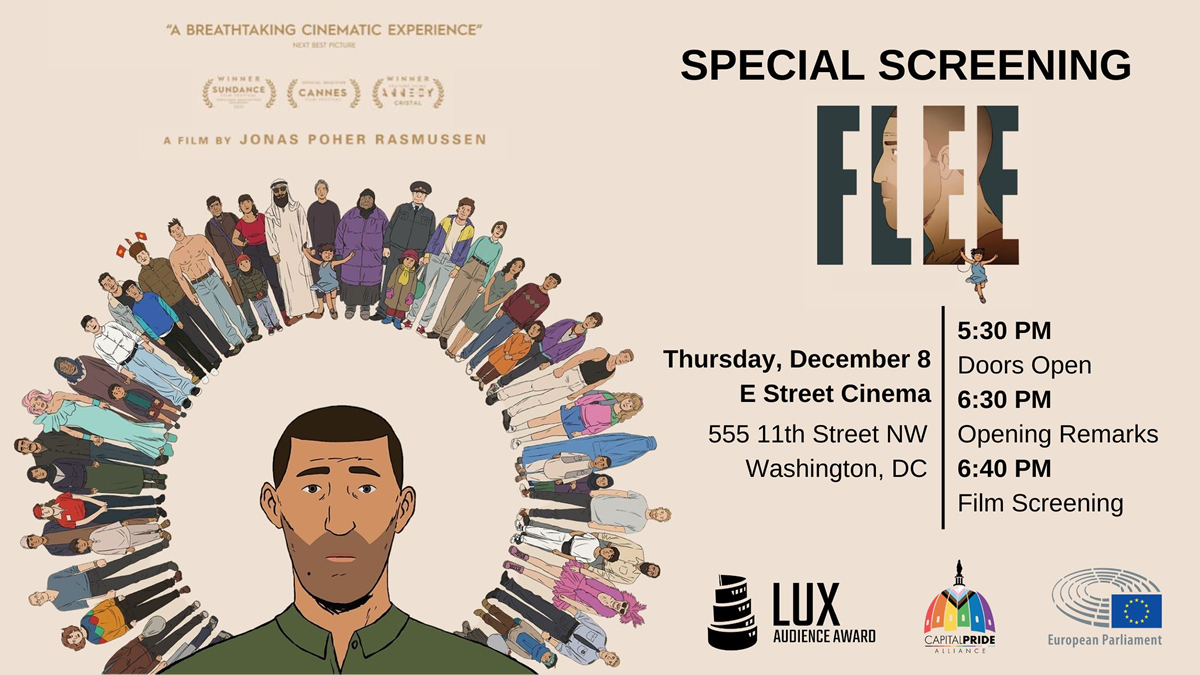 Thursday, December 8
Doors 5:30 p.m./Opening remarks 6:30 p.m.
Landmark's E Street Cinema
555 11th Street, N.W.
Free/registration required
Facebook | Register
The European Parliament Liaison Office and Capital Pride present a screening of European Parliament LUX Award 2022 finalist, "Flee."
"Flee" portrays the true story of a man who shares his hidden past of fleeing his home country of Afghanistan to Denmark.
---
Christmas Misfits: A Drag Holiday Extravaganza!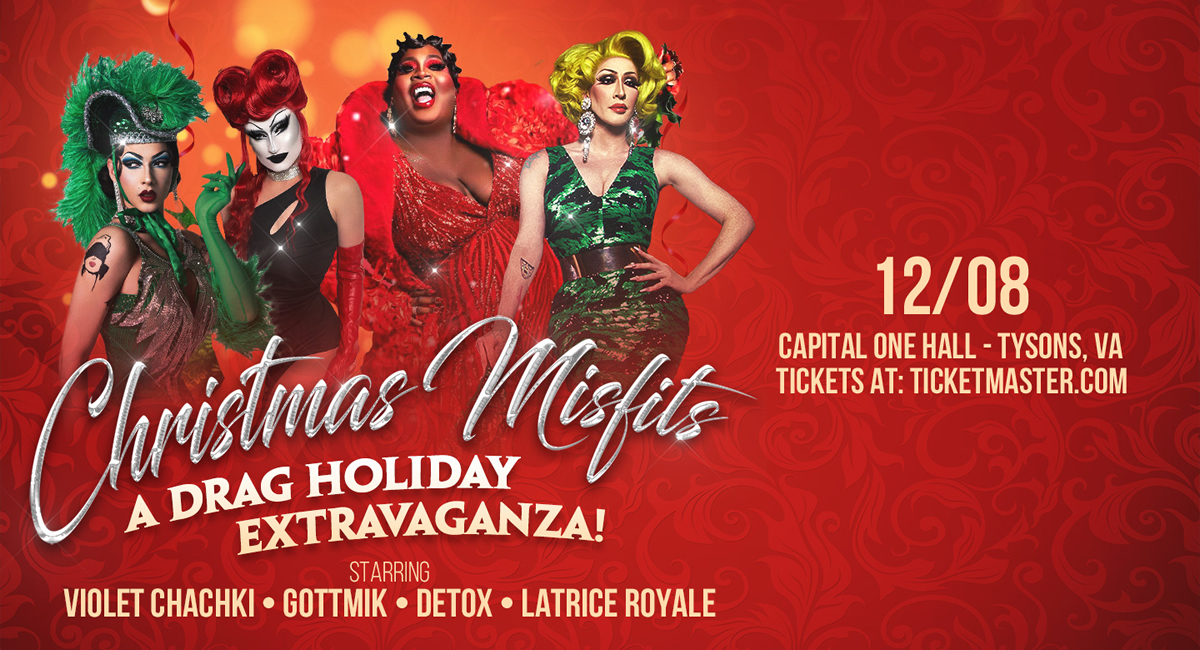 Thursday, December 8
6 p.m.
Capital One Hall
7750 Capital One Tower Road
McLean, Va.
$69.50-$252.50
Facebook | Tickets
"RuPaul's Drag Race" alumni Violet Chachki, Gottmik, Detox and Latrice Royale perform at a holiday show on Thursday.
---
Vernonza Extravaganza Lipsync Battle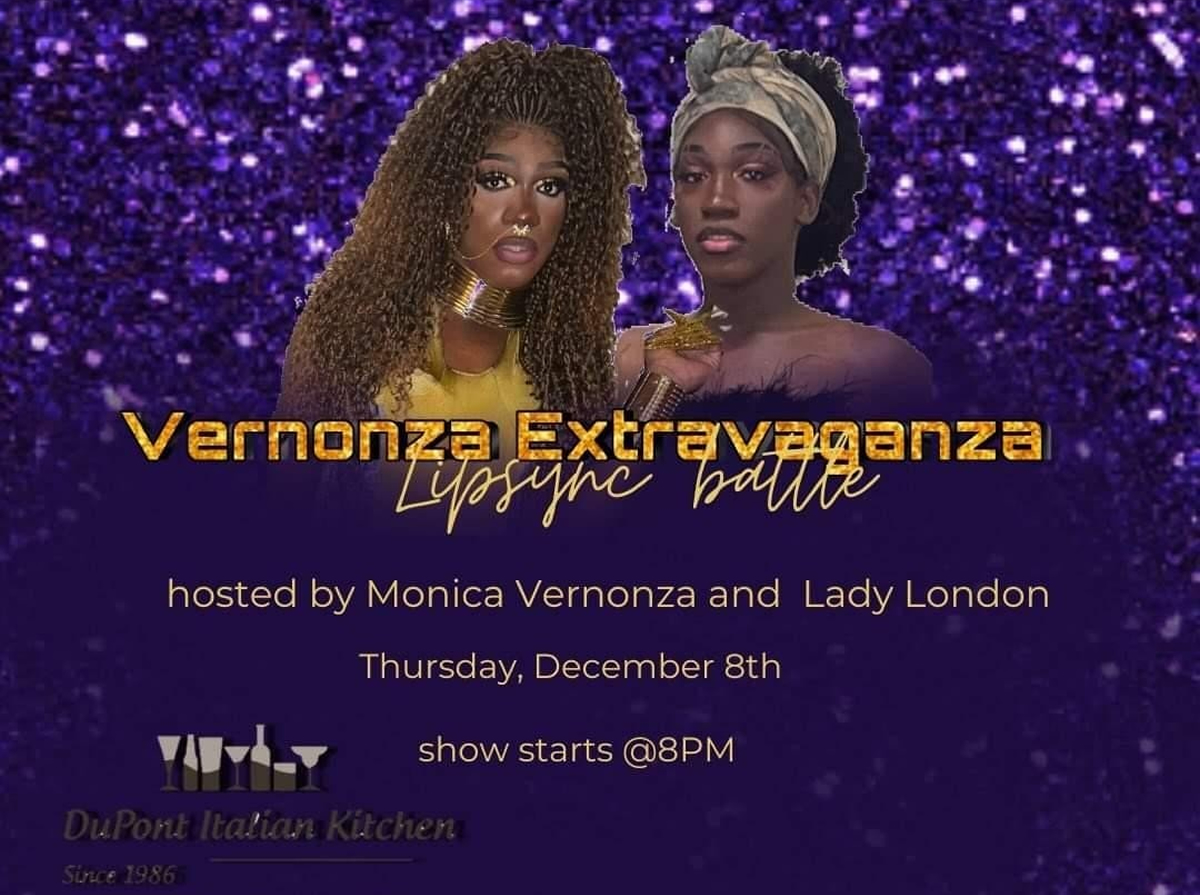 Thursday, December 8
8 p.m.
Dupont Italian Kitchen
1637 17th Street, N.W.
Facebook
Monica Vernonza and Lady London host a lip sync battle at Dupont Italian Kitchen on Thursday.
---
StartOut Baltimore-Washington Launch Reception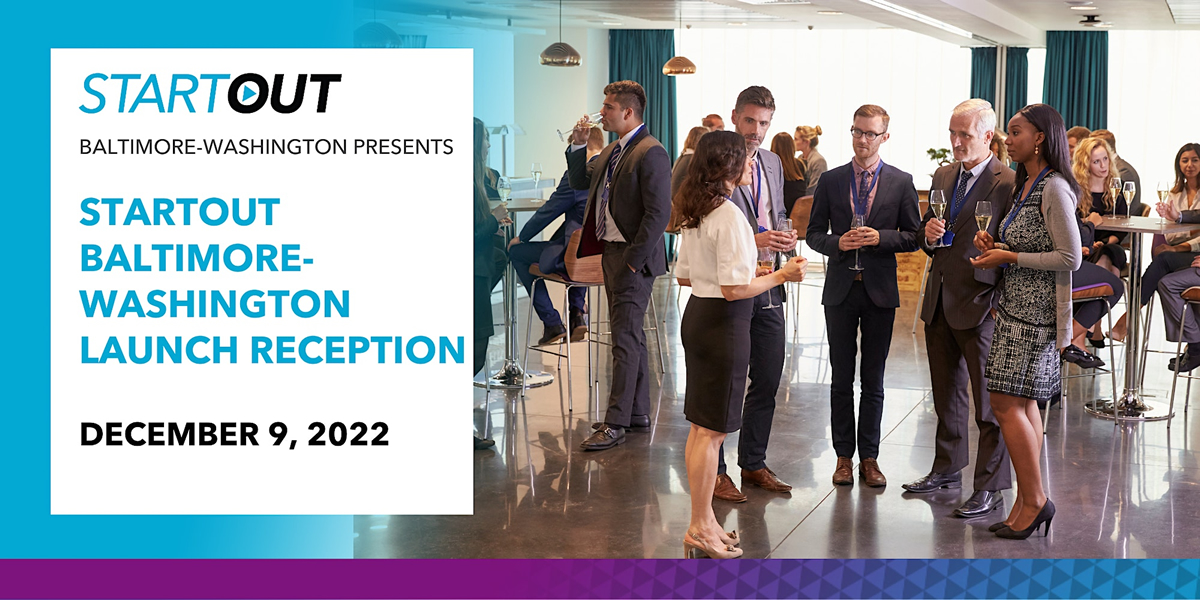 Friday, December 9
6 p.m.
Selina Union Market
411 New York Avenue, N.E.
Facebook | Eventbrite
StartOut Baltimore-Washington holds a launch party with cocktails, hors d'oeuvres, live entertainment and networking at the rooftop at Selina Union Market on Friday. The new organization looks to increase the number, diversity and impact of LGBTQ entrepreneurs.
---
Pretty Girl Rock Drag Brunch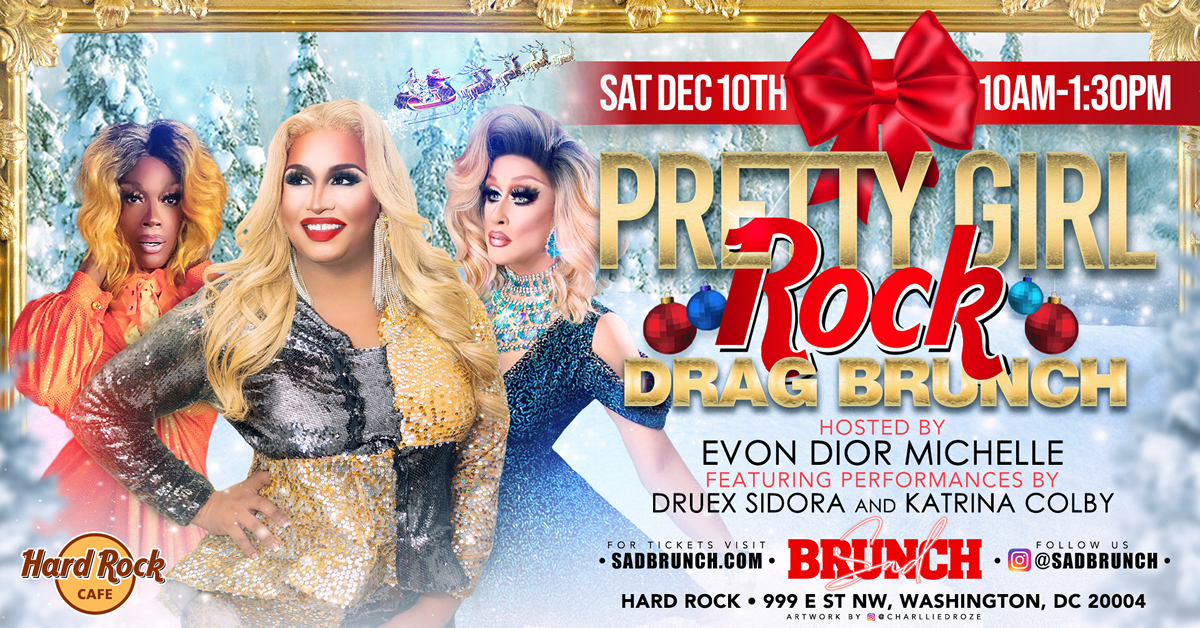 Saturday, December 10
10 a.m.-1:30 p.m.
Hard Rock Cafe
999 E Street, N.W.
$15+
Facebook | Tickets
Evon Dior Michelle hosts a drag brunch with Druex Sidora and Katrina Colby at Hard Rock Cafe on Saturday.
---
Ugly Sweater Party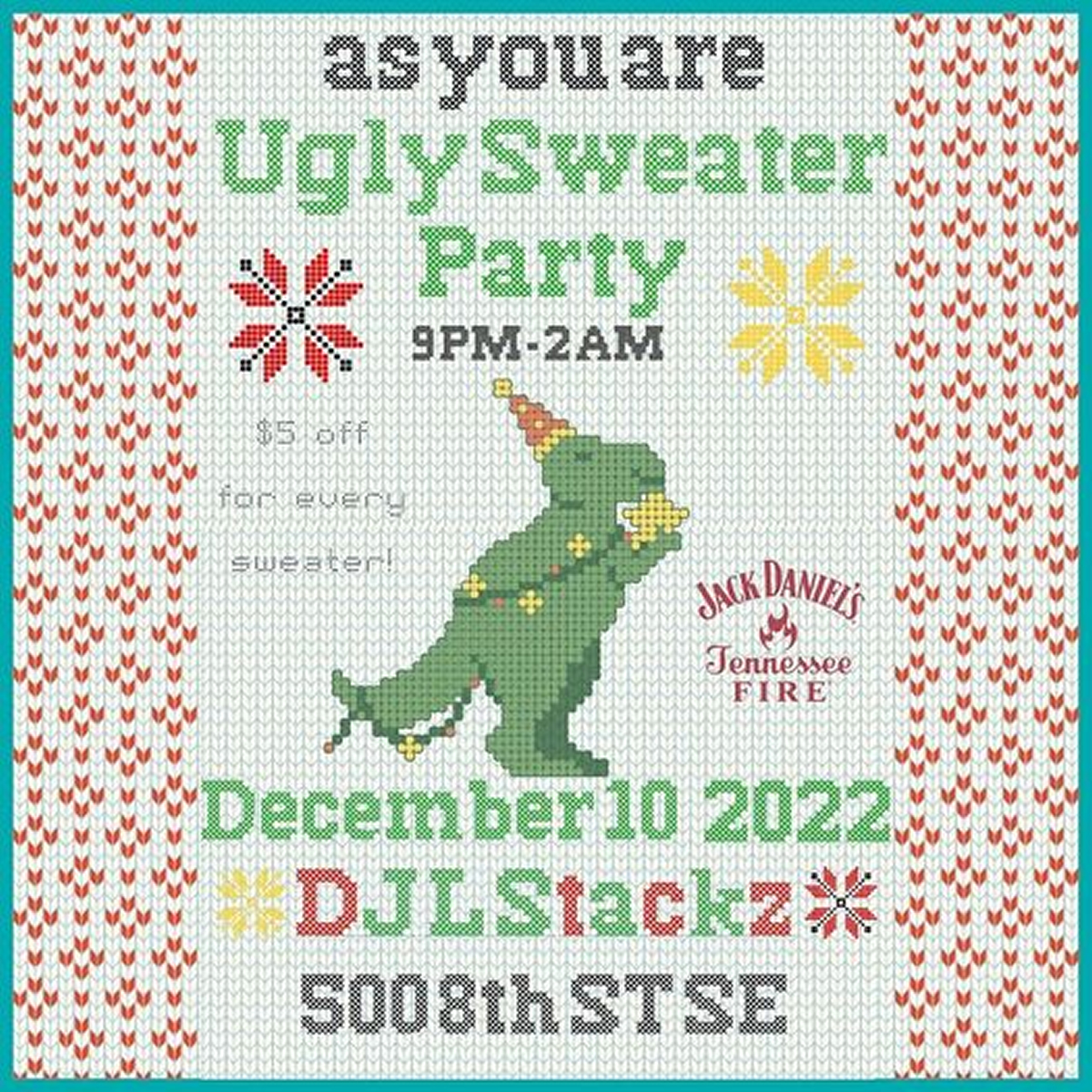 Saturday, December 10
9 p.m.
As You Are DC
500 8th Street, S.E.
Facebook
Wear your ugliest sweater and party all night with DJ L Stackz at As You Are on Saturday.
---
UNCUT: Jingle Balls with DJ Cindel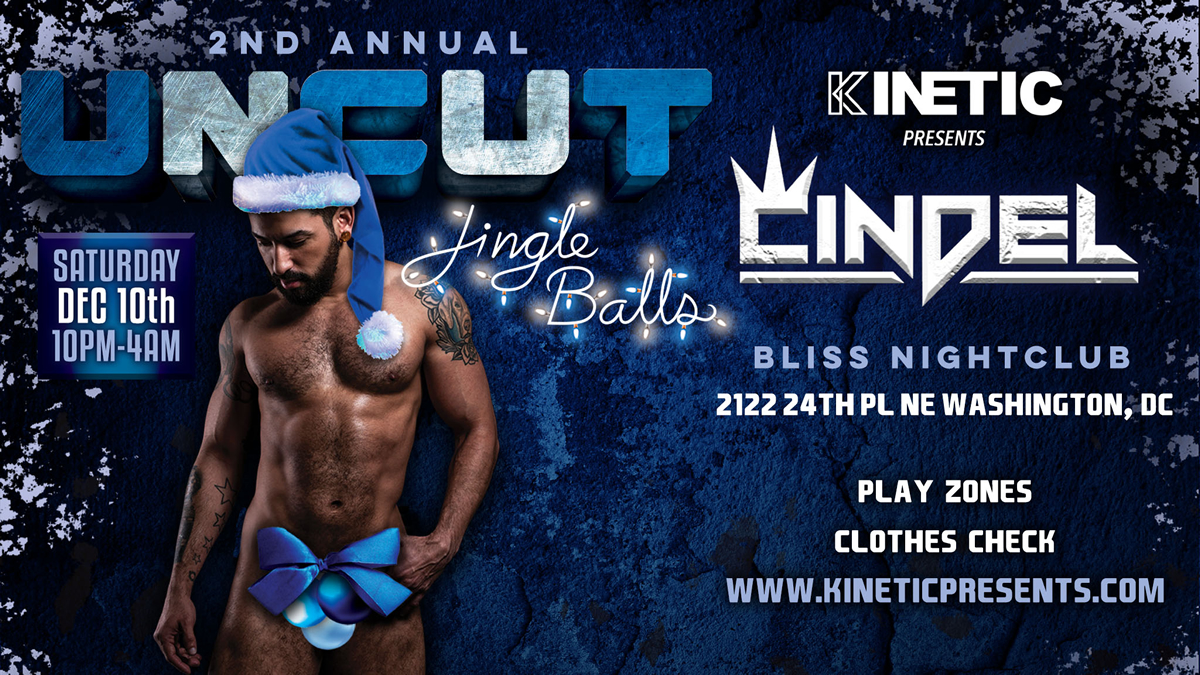 Saturday, December 10
10 p.m.
Bliss Nightclub
2122 24th Place, N.E.
$65+
Facebook
Kinetic presents the 2nd annual UNCUT Jingle Balls event at Bliss Nightclub on Saturday complete with a clothes check and play zones.
---
It's Britney, Brunch!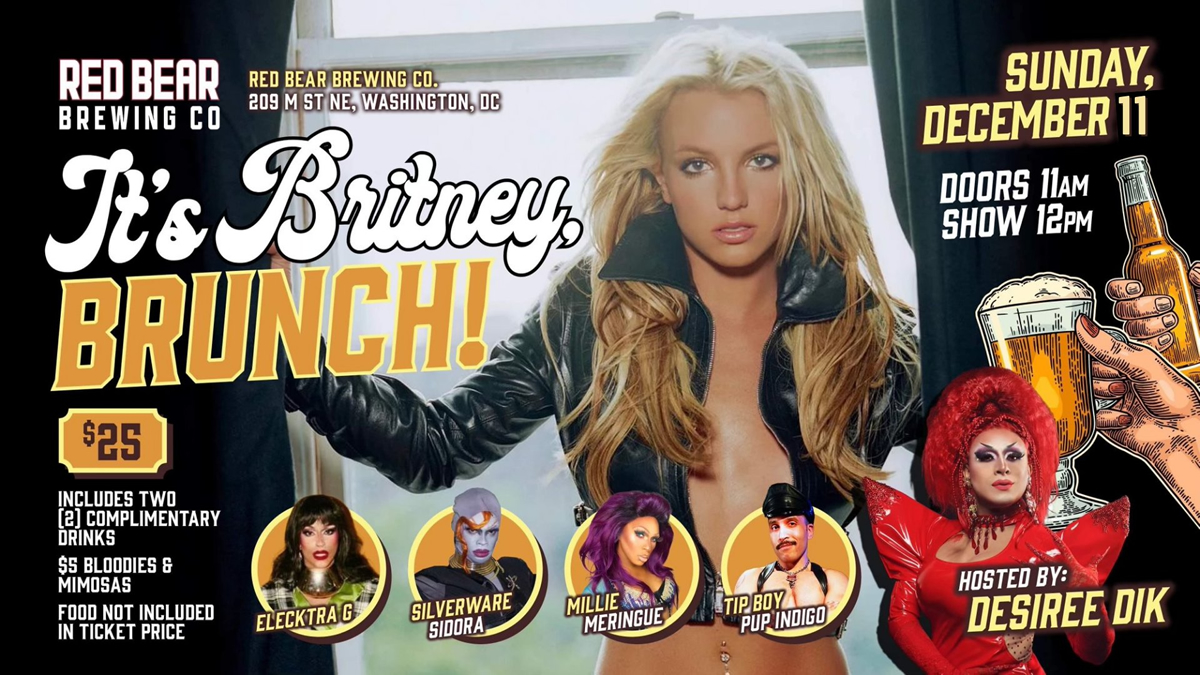 Sunday, December 11
Doors 11 a.m./show 12 p.m.
Red Bear Brewing Co.
209 M Street, N.E.
$25
Facebook
Desiree Dik leads the Britney Spears-themed drag brunch featuring Elecktra G, Silverware Sidora, Millie Meringue and Tip Boy Pup Indigo at Red Bear Brewing Company on Sunday.
---
Pamala Stanley LIVE at Freddie's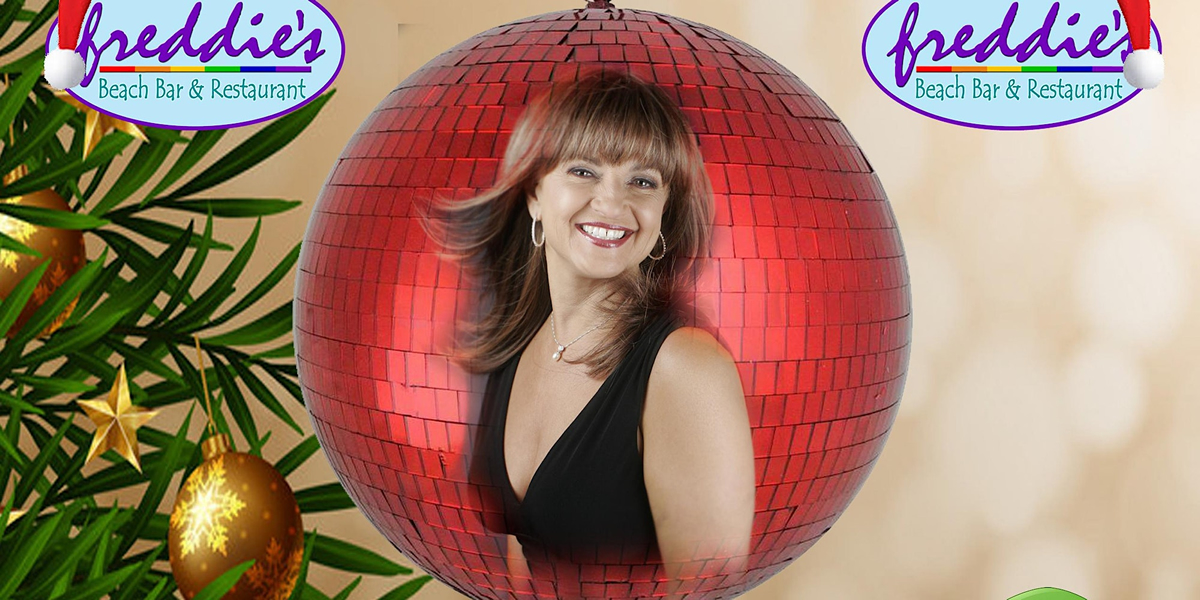 Sunday, December 11
7-9:30 p.m.
Freddie's Beach Bar
555 23rd Street S
Arlington, Va.
$15
Facebook
Pamala Stanley returns to Freddie's Beach Bar in Arlington for a holiday show on Sunday.
---
PHOTOS: Safe Space
New LGBTQ+ party held at Black Cat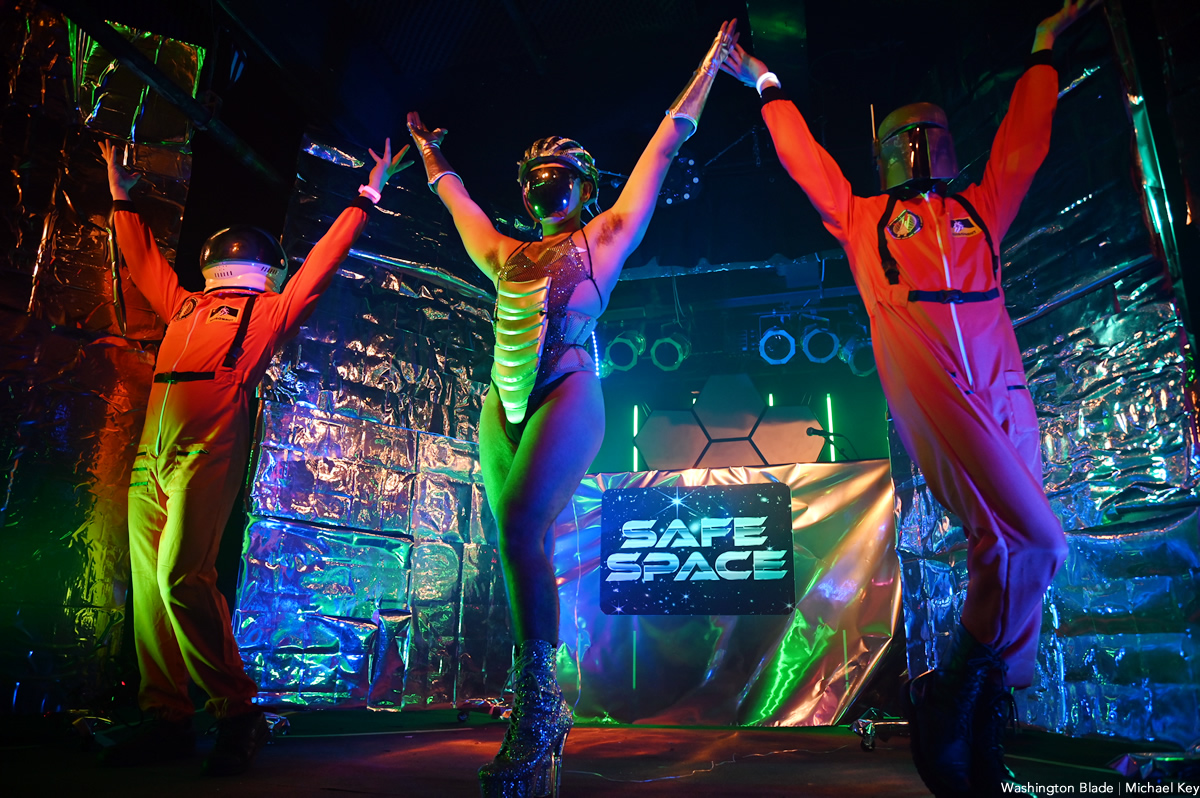 The Safe Space 2: A Safer Space party was held at the Black Cat on Saturday, Dec. 3.
(Washington Blade photos by Michael Key)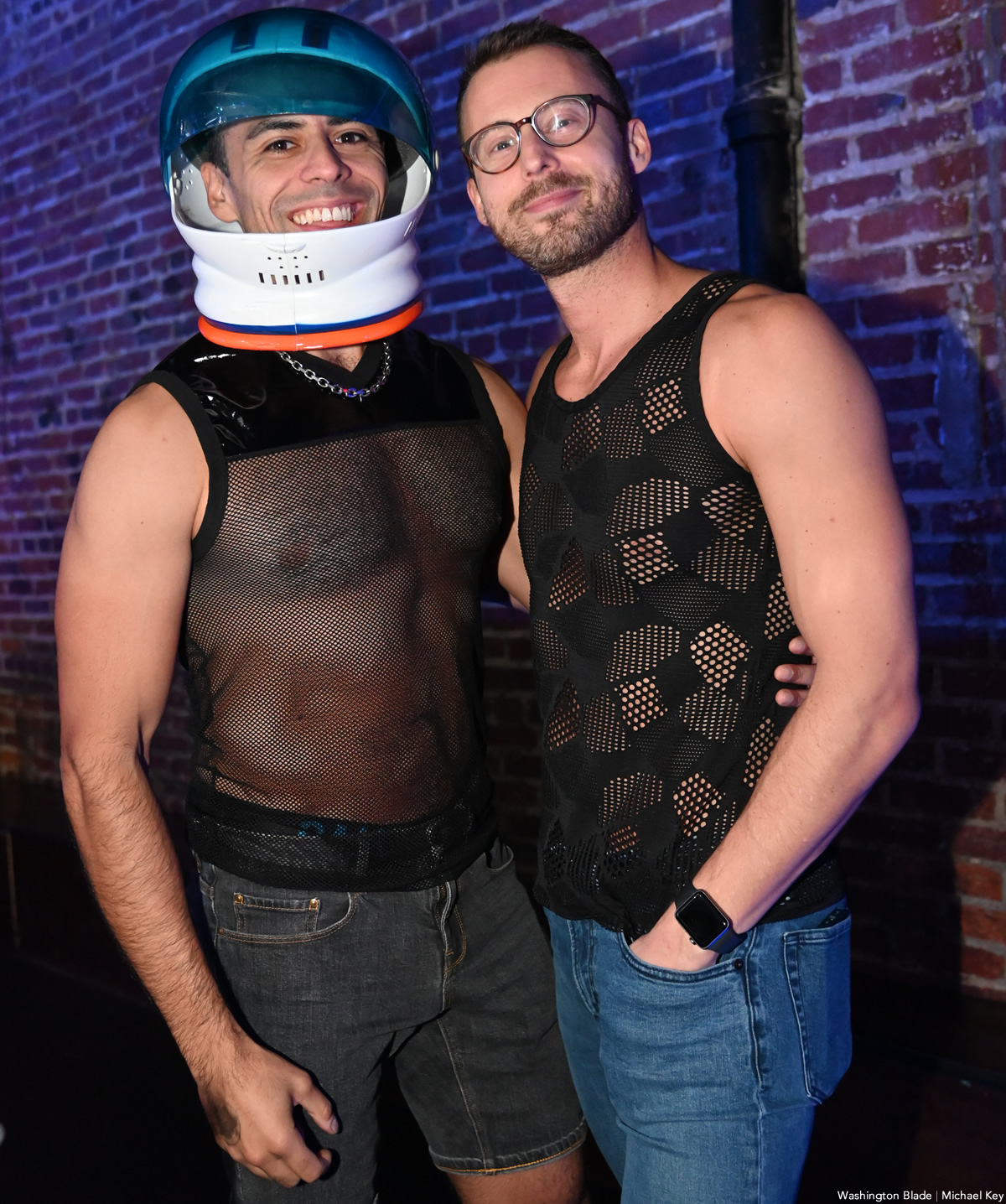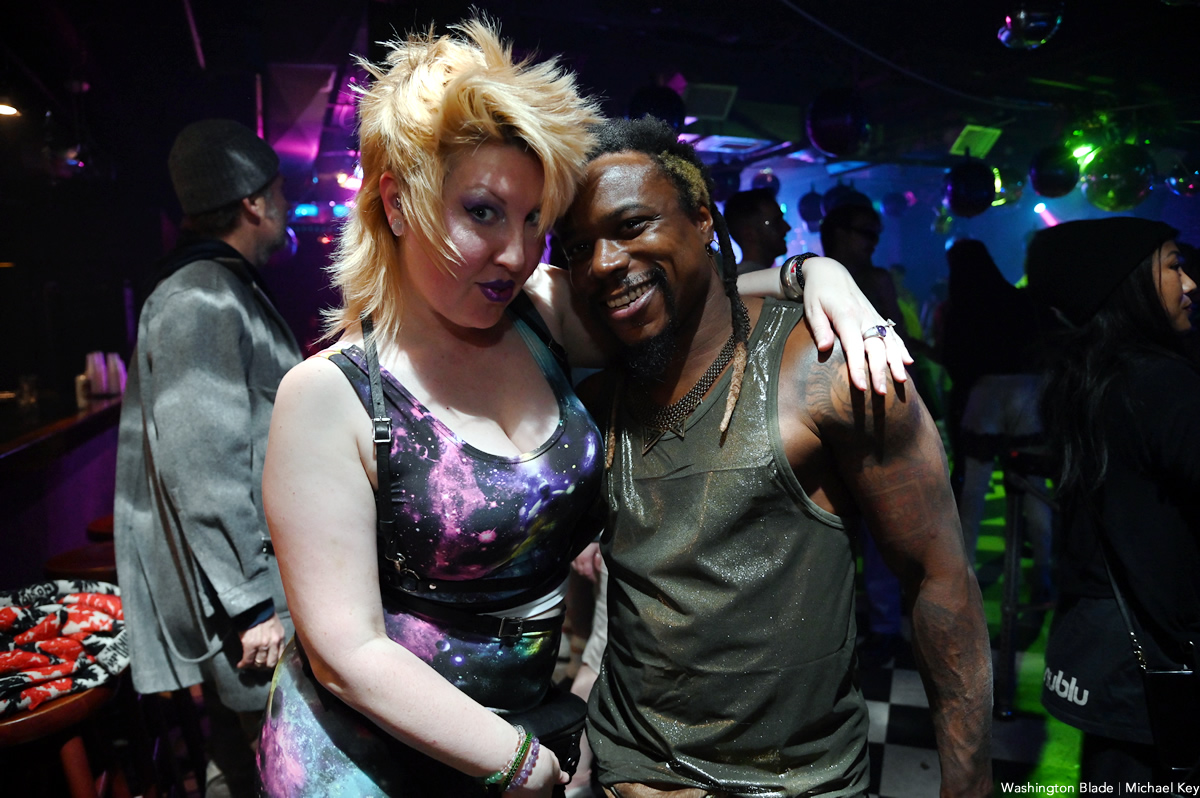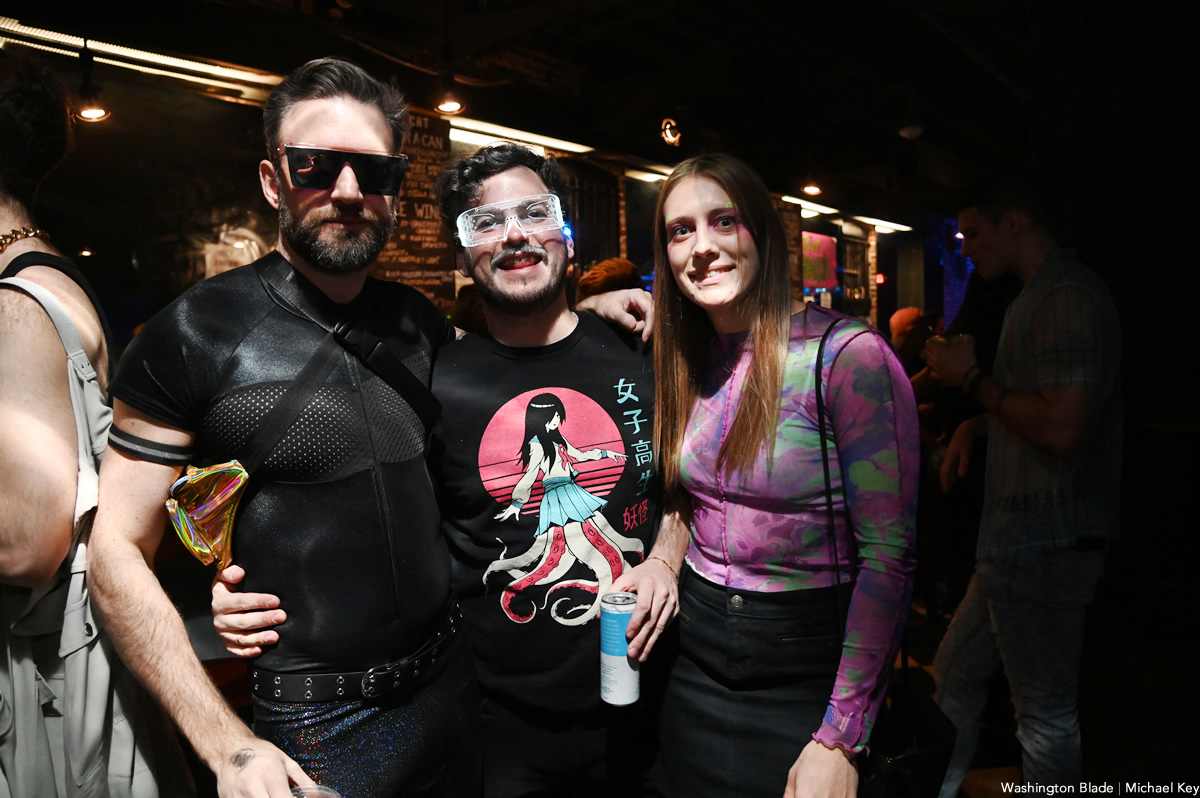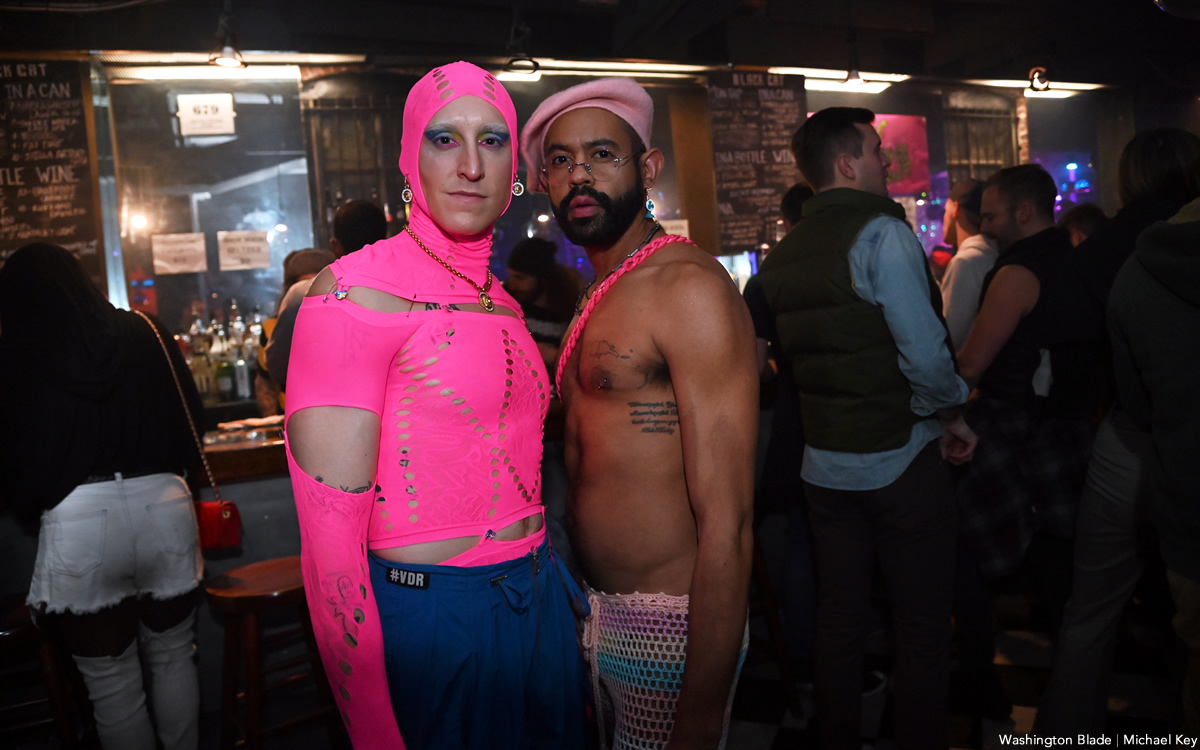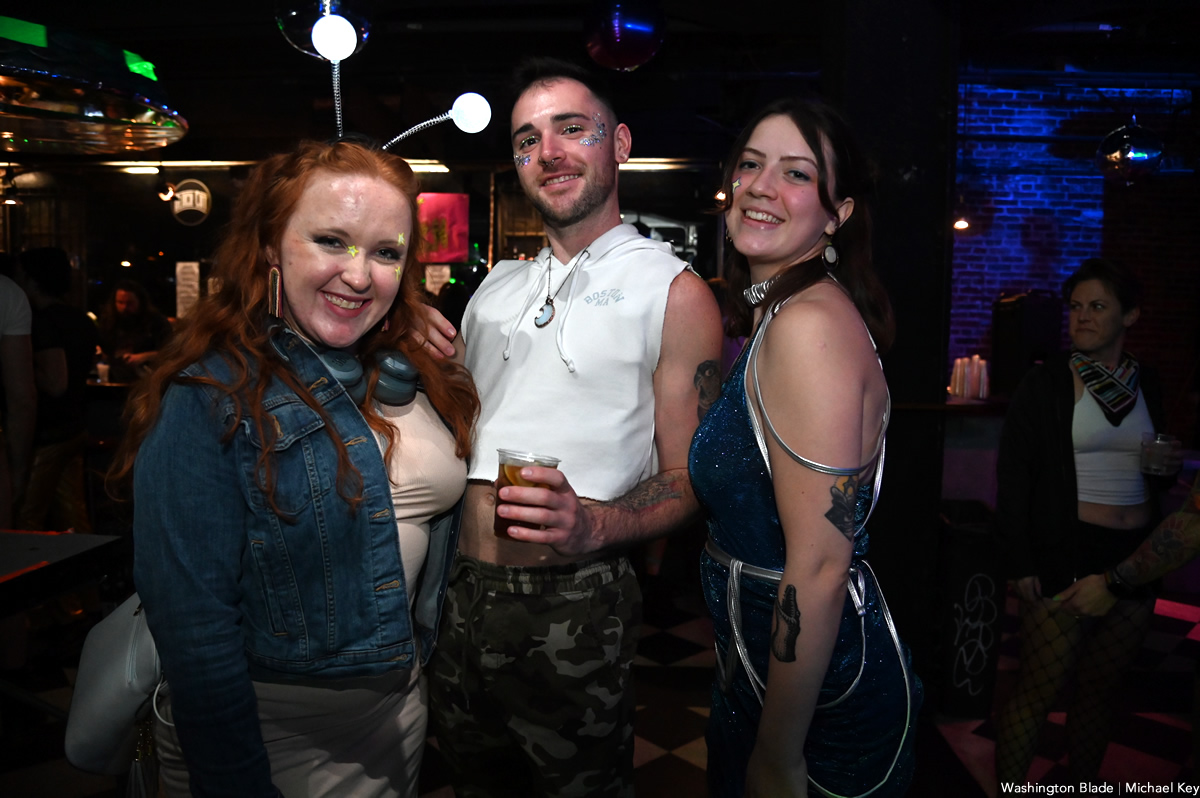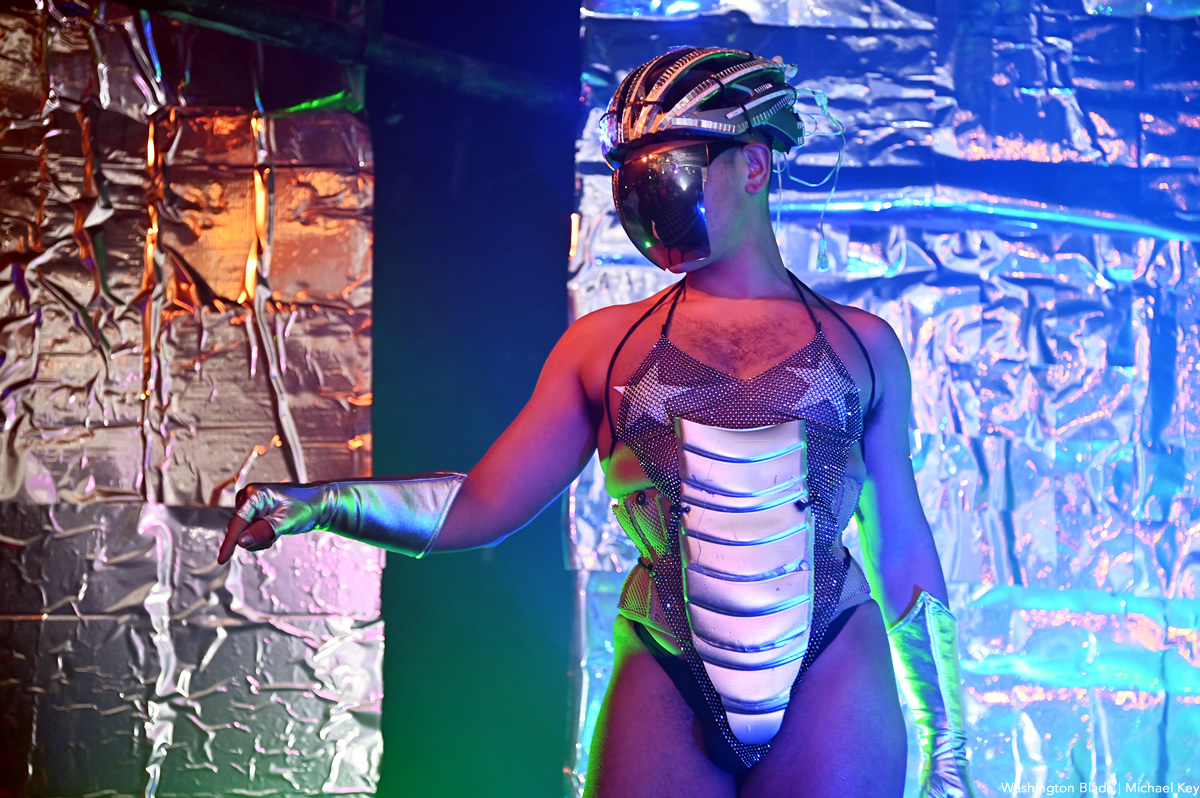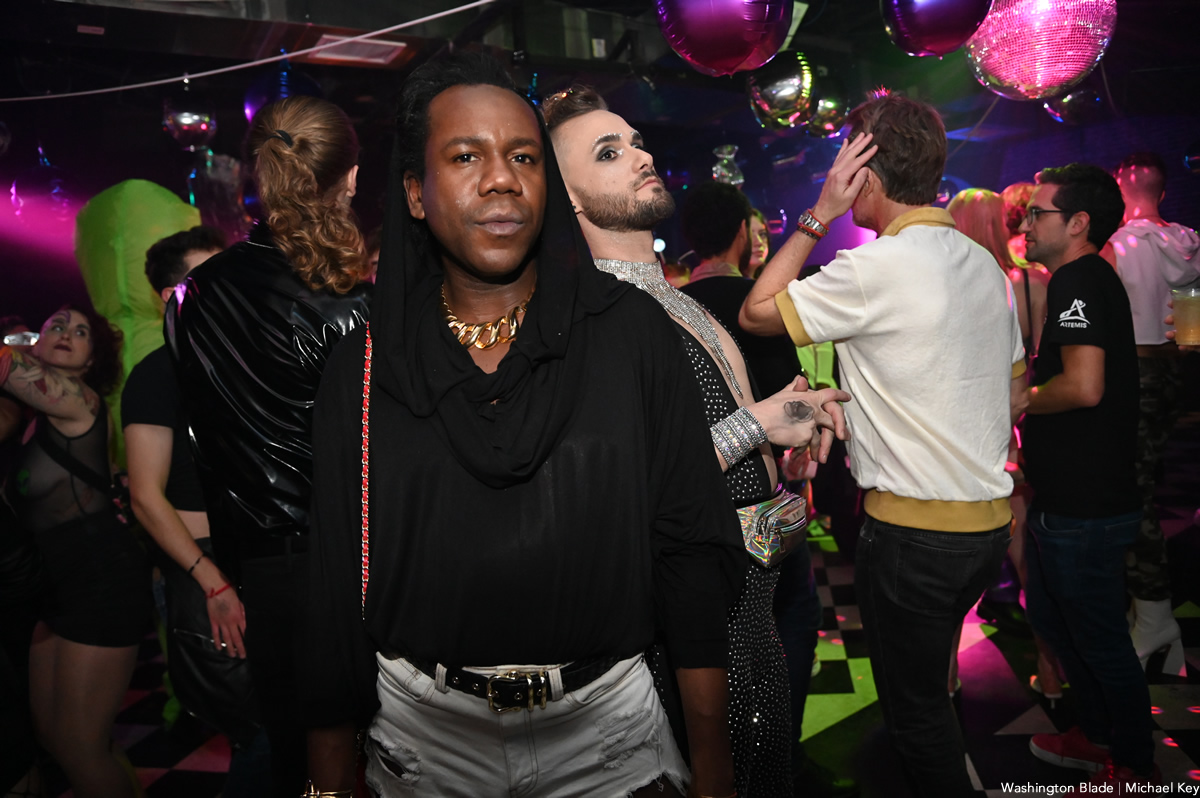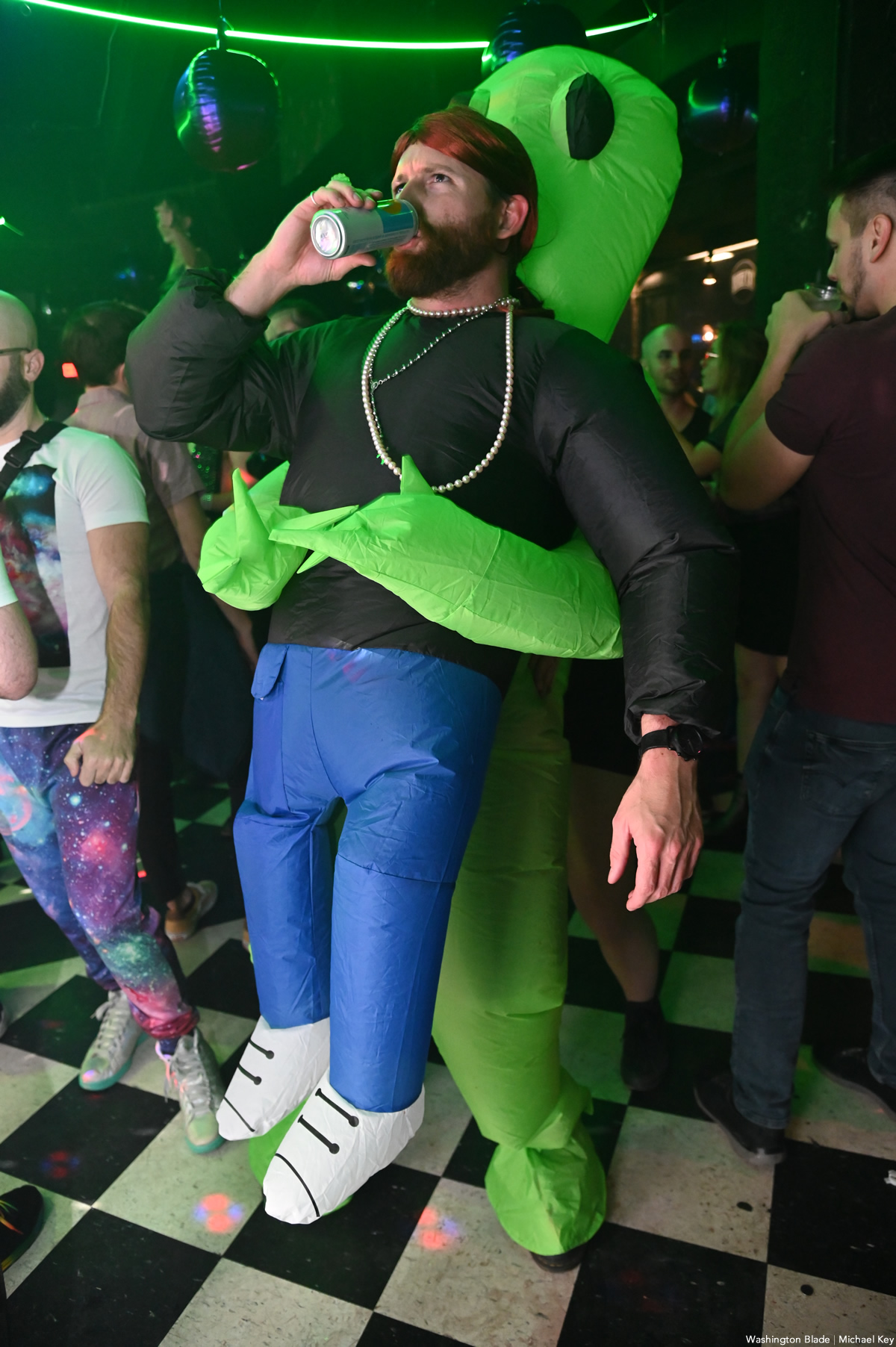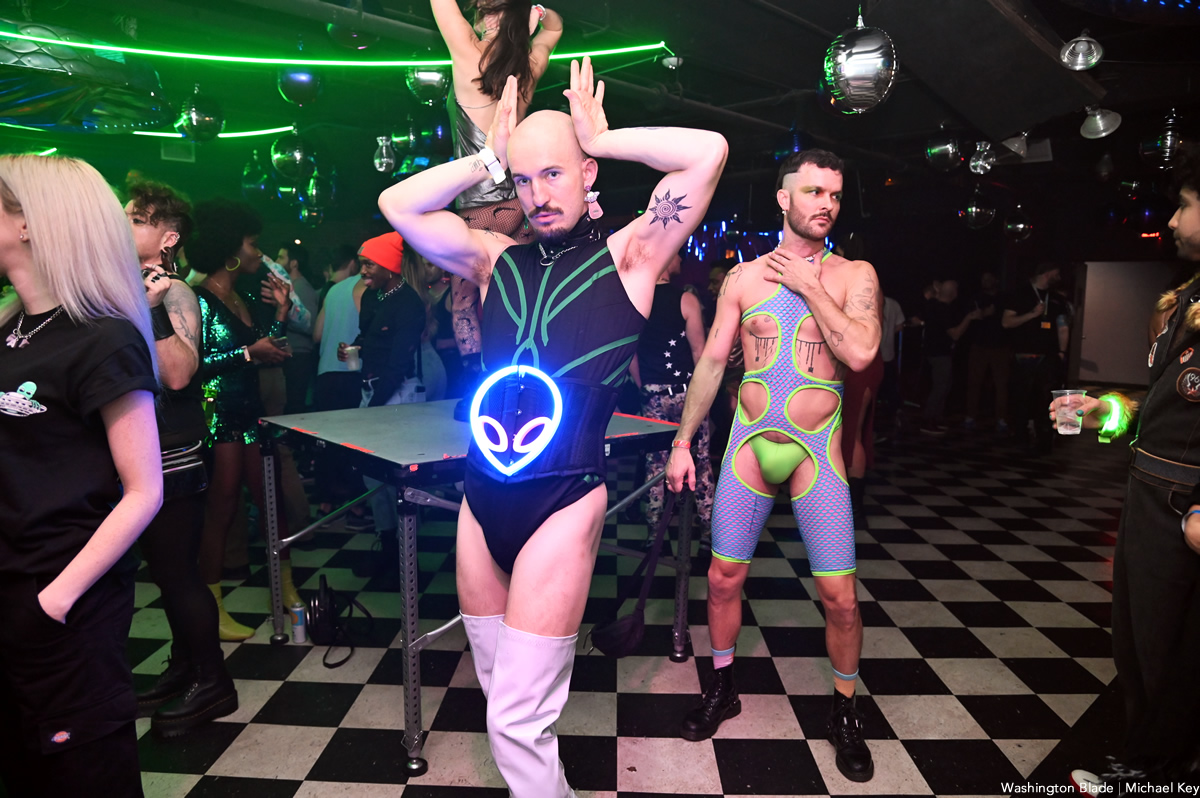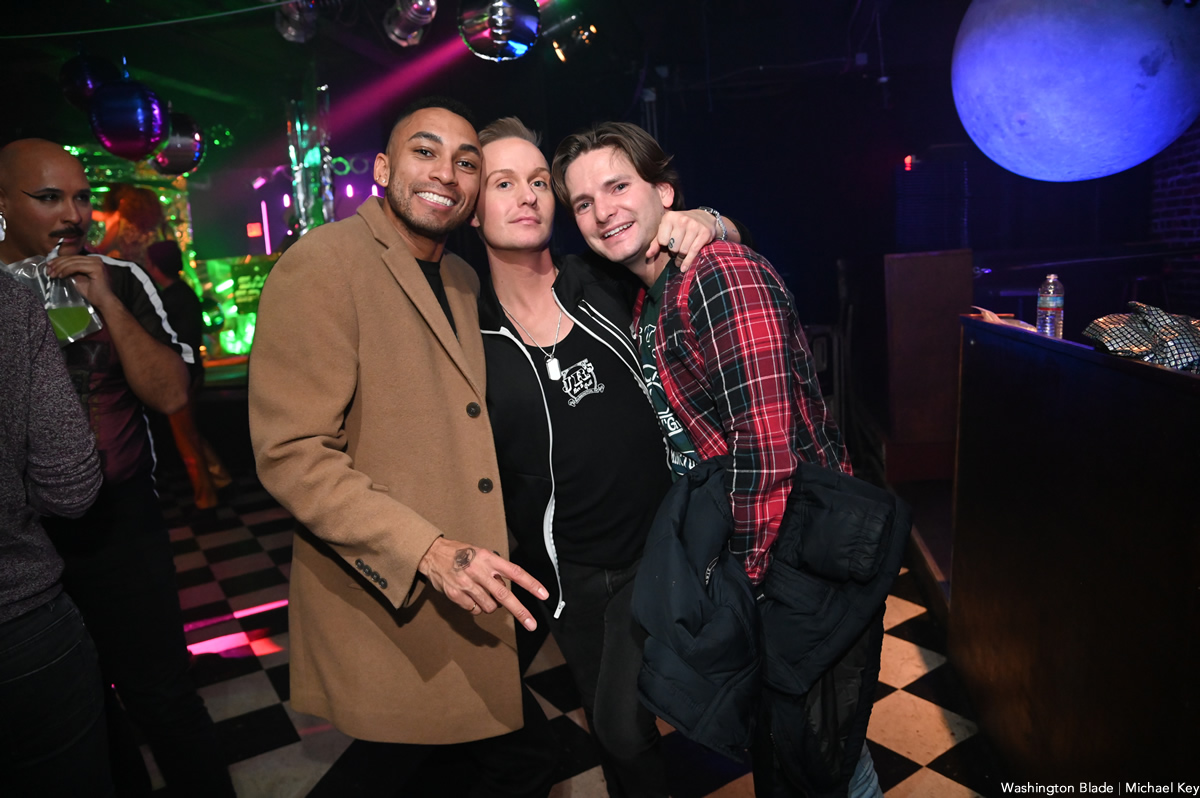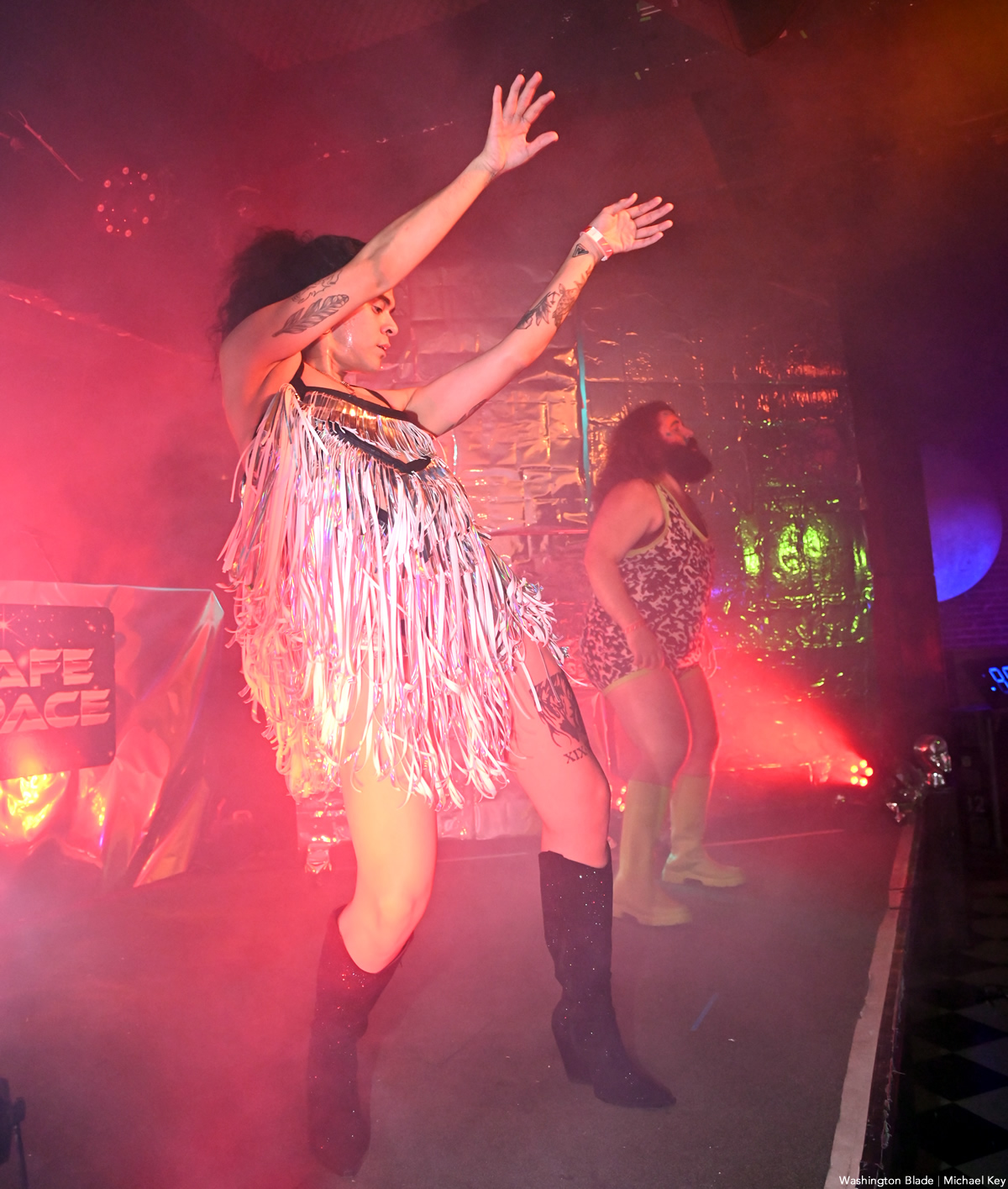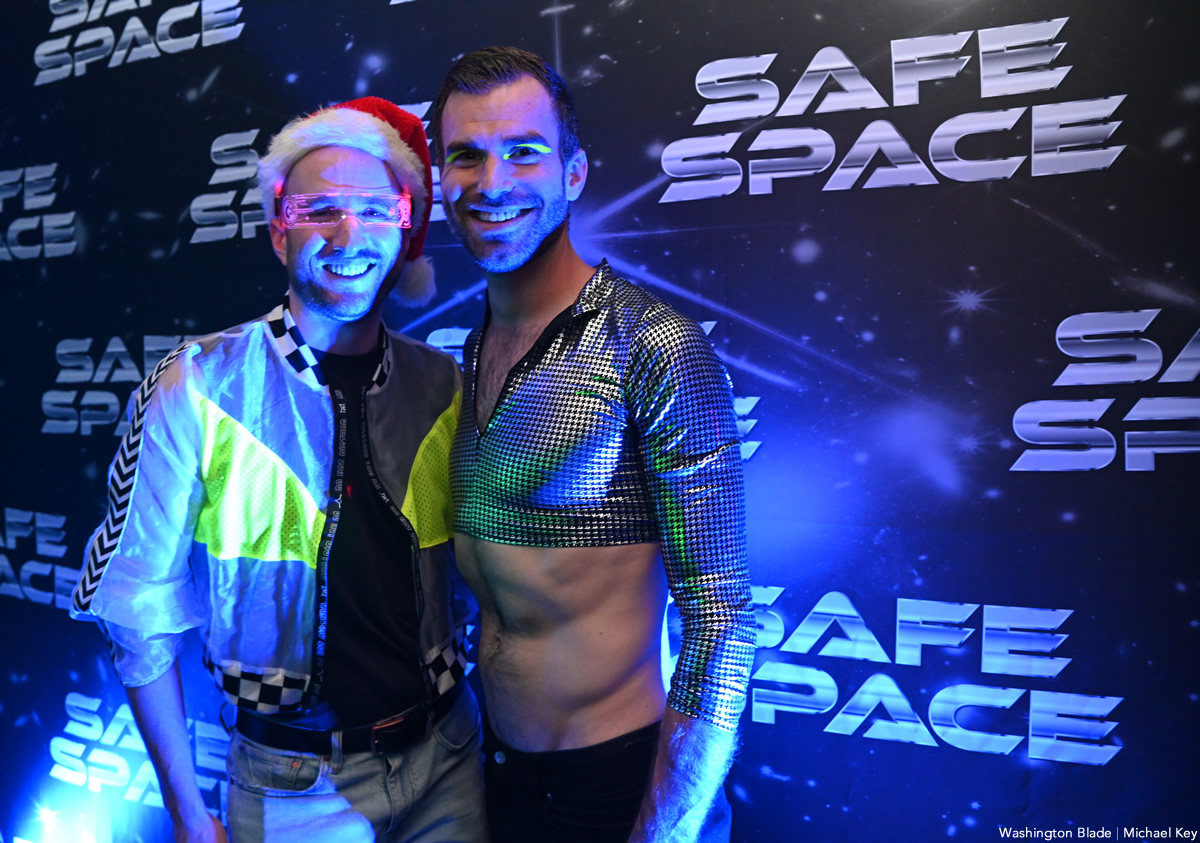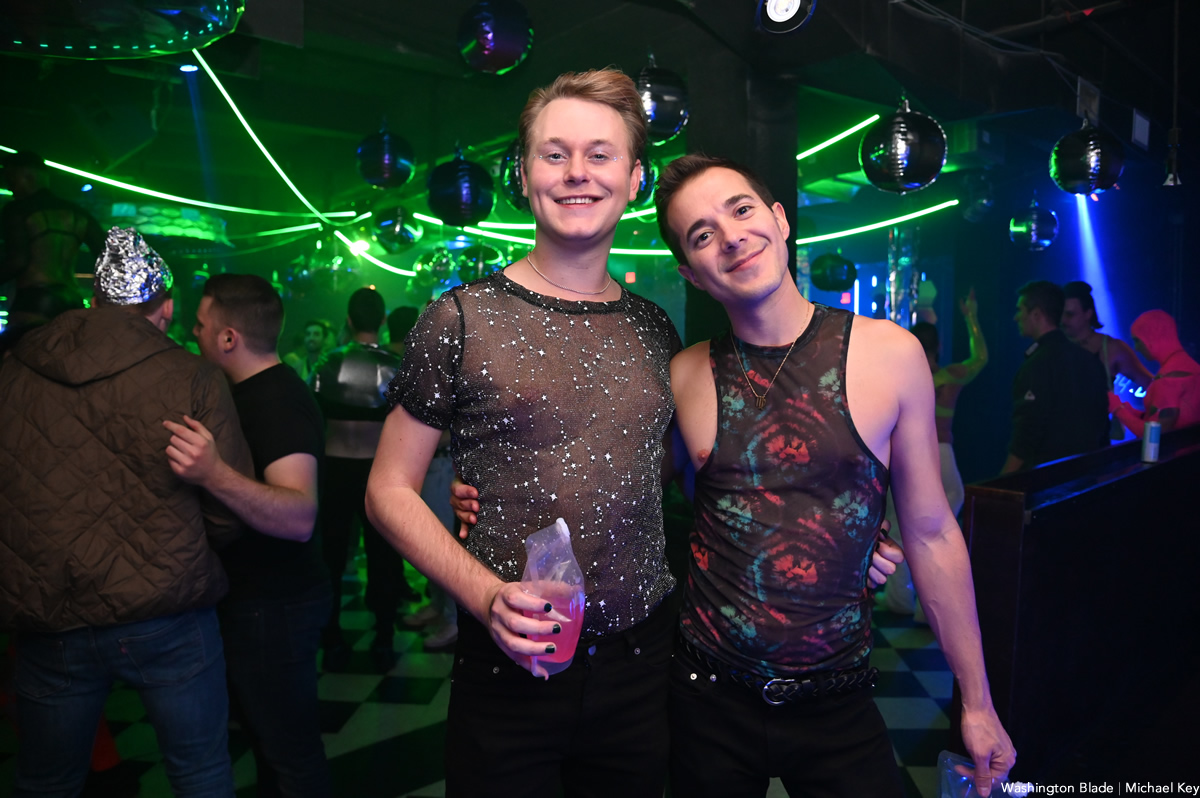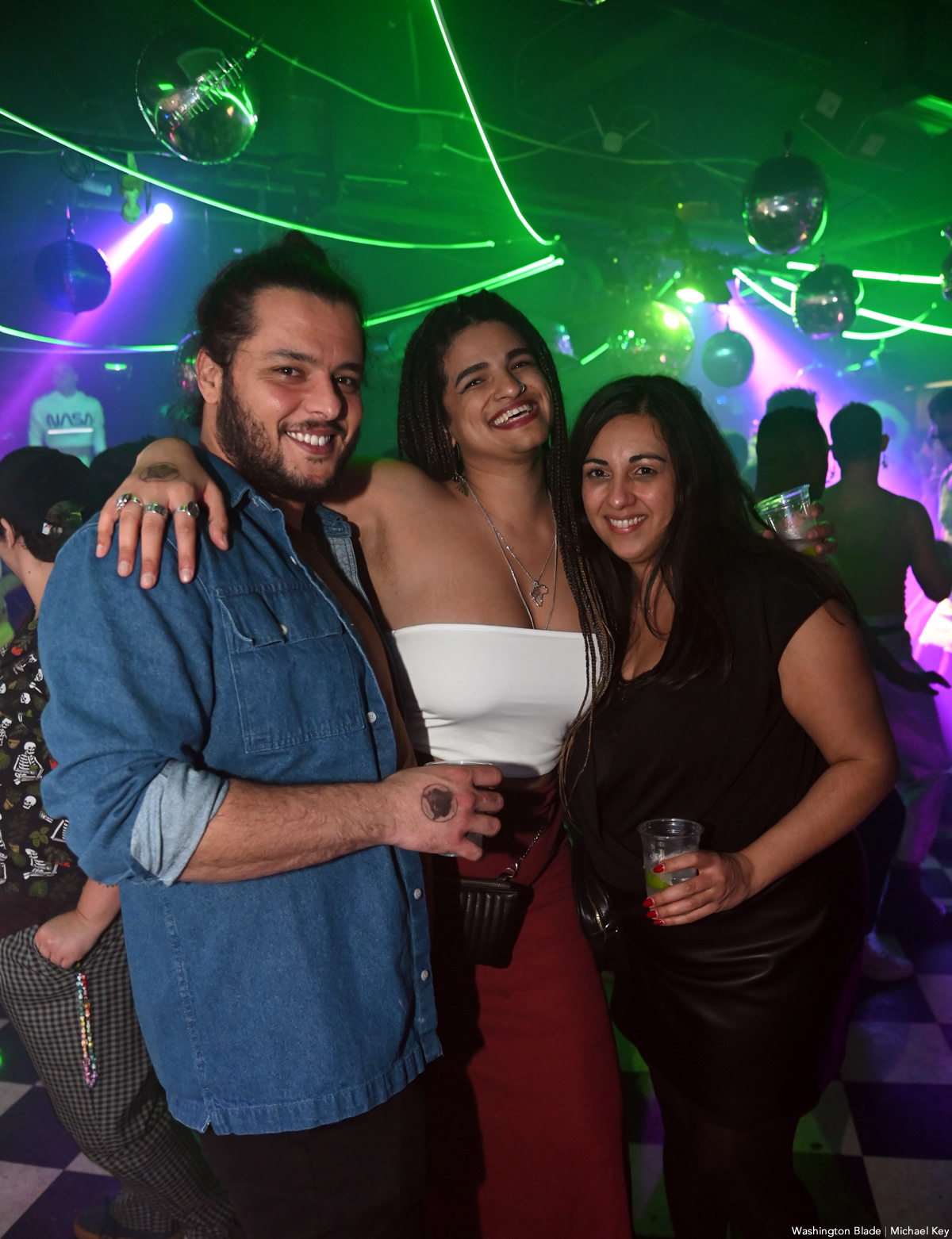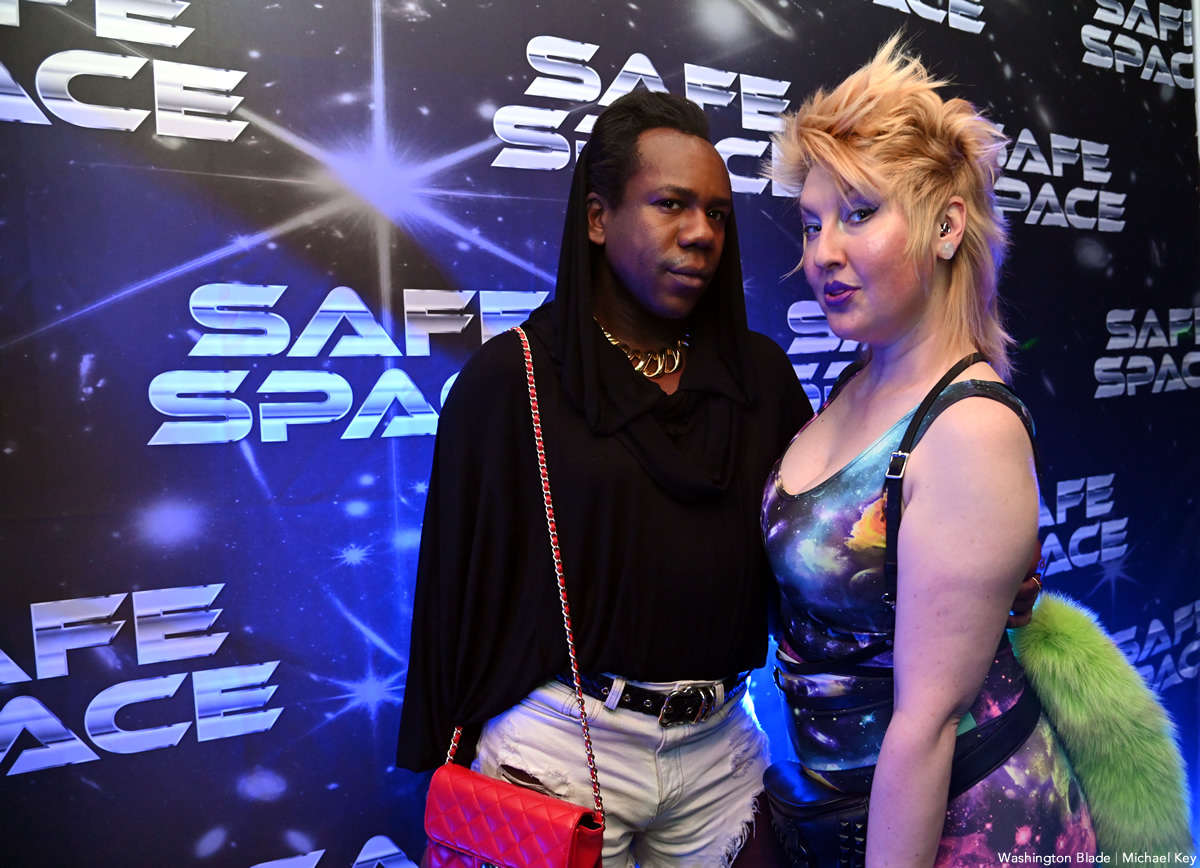 Covering the Safe Space party at @BlackCatDC for @WashBlade pic.twitter.com/uTVCvwve20

— Michael Patrick Key (@MichaelKeyWB) December 4, 2022
PHOTOS: Holiday Show
The Gay Men's Chorus of Washington perform annual concert at Lincoln Theatre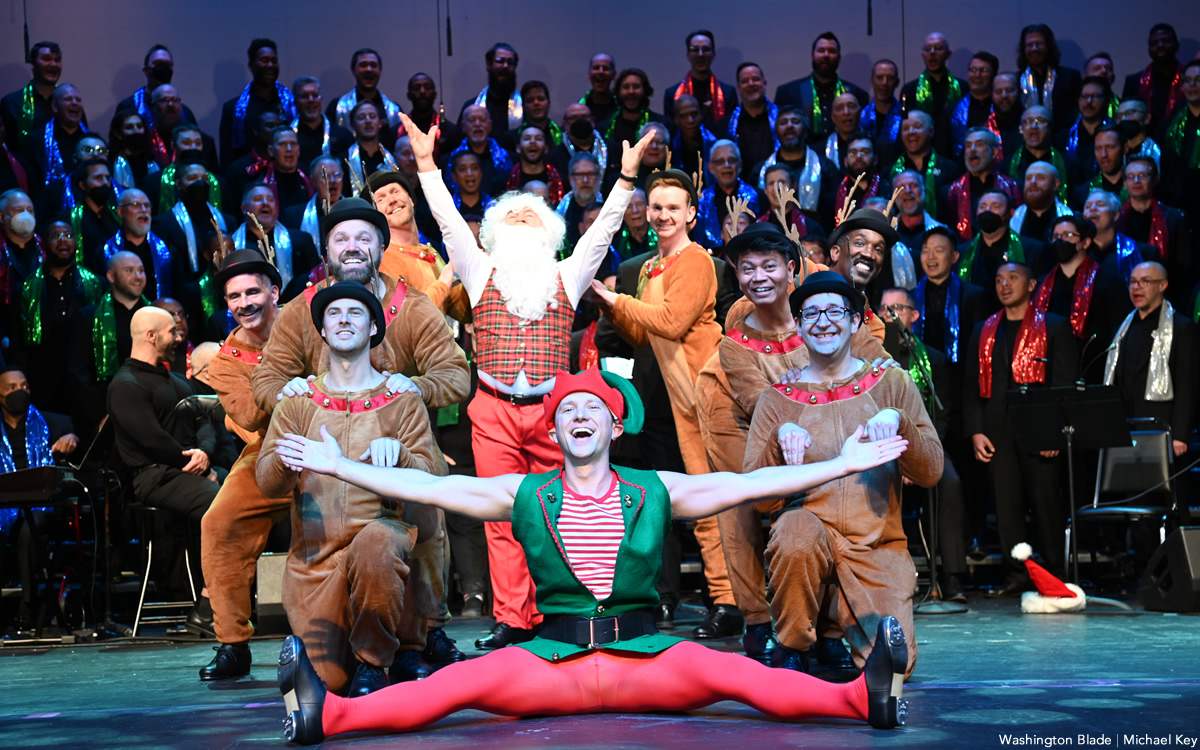 The Gay Men's Chorus of Washington and the GenOUT Youth Chorus performed "The Holiday Show" at a dress rehearsal on Friday, Dec. 2 at Lincoln Theatre. The Chorus has performances scheduled for Dec. 9 and 11. For tickets and showtimes, visit gmcw.org.
(Washington Blade photos by Michael Key)