Longtime LGBTQ+ Ally Betty White has died at 99
BREAKING: The beloved actress who was set to celebrate her 100th birthday on January 17, 2022 died overnight in Los Angeles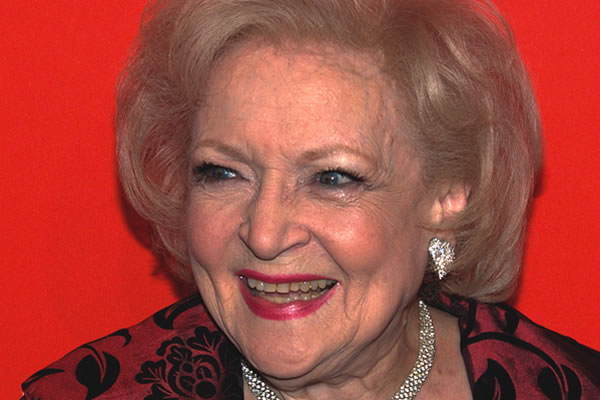 Betty White, the beloved actress and animal rights advocate who stood by the LGBTQ+ community as a strong ally died overnight at her home in Brentwood, in West Los Angeles, her friend and agent Jeff Witjas told the Washington Post Friday. She was 99.
White, who was due to celebrate her 100th birthday on January 17 had tweeted on Tuesday, December 28:
"My 100th birthday… I cannot believe it is coming up, and People Magazine is celebrating with me! The new issue of @people is available on newsstands nationwide tomorrow.
My 100th birthday… I cannot believe it is coming up, and People Magazine is celebrating with me! The new issue of @people is available on newsstands nationwide tomorrow. https://t.co/kTQnsbMDGK

— Betty White (@BettyMWhite) December 28, 2021
Reacting to the news about White's death from their home in Wilmington, Delaware, when asked by reporters during an informal press gaggle, President Joe Biden said, "That's a shame. She was a lovely lady." The First Lady, Dr. Jill Biden said, "Who didn't love Betty White? We're so sad."
California Governor Gavin Newsom issued a statement Friday saying:
"Betty was a trailblazer, and easily one of the most beloved and lasting figures in television. She co-founded her own production company in the 1950s, one of two women at the time wielding creative control on both sides of the camera. Her 80-year career is the longest for any woman in television, and her work on Golden Girls created a cultural touchstone that remains relevant almost 40 years after its premiere.
"But above all else, she was a beacon of hope throughout her career, bringing joy and humor to everything she did. Although she may not have been born here, she was a timeless Californian treasure, through and through, and was inducted into the California Hall of Fame in 2010. Betty happily shared her talents with the world, and her spark will live on, inspiring generations to come."
A new book celebrating White's life and career by veteran entertainment journalist Ray Richmond provides a narrative to the Emmy award winning actress's journey in Hollywood, including hosting an early variety-talk show.
White became a TV sitcom star in "The Mary Tyler Moore Show" and "The Golden Girls." Her appearance on "Saturday Night Live" in 2010 earned her a new generation of admirers.
A nationwide theatrical event of "Betty White: 100 Years Young — A Birthday Celebration," was scheduled for Jan. 17, which would have been her 100th birthday, the Associated Press reported.
The one-day-only movie event is set to highlight moments the actress had during her career with appearances by Ryan Reynolds, Tina Fey, Robert Redford, and Morgan Freeman. The AP notes that in light of White's death it is unknown if the event will proceed.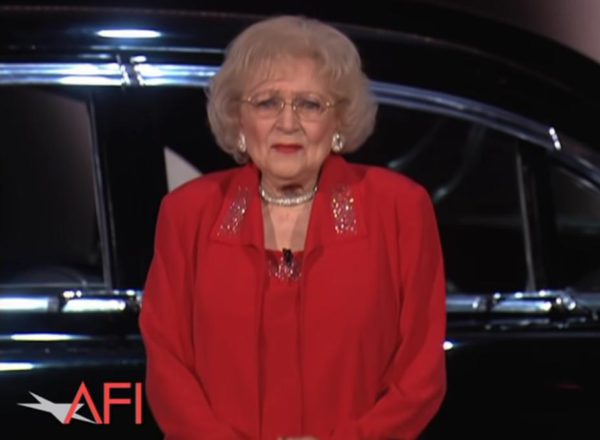 In an interview with Frontiers LA magazine Features Editor Jeremy Kinser, a portion of which was published in The Advocate on October 10, 2011, White attributed her huge following in the LGBTQ+ community to her racy characters and her love of animals.
"Throughout my career, I've always portrayed characters that were humorous, but also weren't afraid to speak their minds, especially when it came to racy or controversial topics," says White, whose résumé includes The Mary Tyler Moore Show's sardonic Sue Ann Niven and The Golden Girls' naïve Rose Nyland. "I think this struck a chord with the LGBT community. We both also share a very strong love for animals. When you combine the two, it's a very strong match."
White was also an early supporter of same-sex marriage telling Parade magazine in 2010 –"I don't care who anybody sleeps with," she said . "If a couple has been together all that time – and there are gay relationships that are more solid than some heterosexual ones – I think it's fine if they want to get married. I don't know how people can get so anti-something. Mind your own business, take care of your affairs, and don't worry about other people so much."
We are heartbroken over the death of Betty White, who died today at 99. We have lost a truly magnificent performer and humanitarian. White was the 46th recipient of the SAG Life Achievement award, given for career achievement and humanitarian accomplishment, in 2009. pic.twitter.com/ohWdQVVC5h

— SAG-AFTRA (@sagaftra) December 31, 2021
DC Center to host estate planning seminar series
Three sessions presented by Murray Scheel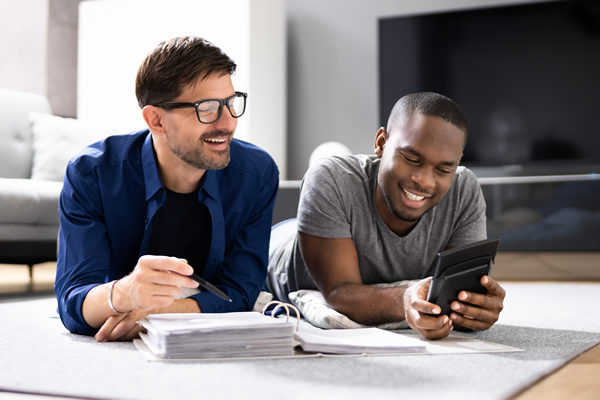 The DC Center for the LGBT Community and the DC Department on Aging and Community Living will host "Estate Planning Tools with Murray Scheel" via Zoom. 
Scheel will walk guests through the process of taking care of the end-of-life planning business that needs to be addressed during the golden years. Scheel is Senior Staff Attorney at Whitman-Walker Health's Legal Services.
This event series will consist of three 1.5-hour sessions:
Jan. 19, 3 p.m. – "Tools for while you're living" (overview, general power of attorney, healthcare power of attorney, disposition of remains, etc.)
Jan. 26, 3 p.m. – "Tools for after you're gone" (living wills, last wills, assets, etc.)
Feb. 2, 3 p.m. – "Healthcare insurance & long term care" (Medicare, Medicaid, correcting misinformation, skilled nursing, hospice care, etc.)
To register for this event, visit the DC Center website.
DC Center to host legal seminar for trans people
Attorney Richard Tappan and paralegal Miranda Shipman to give legal advice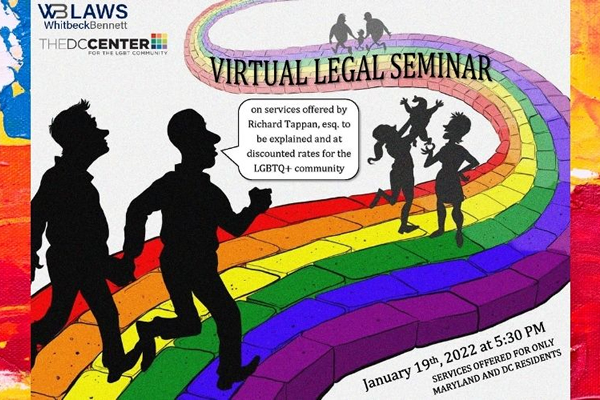 The DC Center for the LGBT Community will host a "Gender and Name Change Legal Seminar" on Wednesday, Jan. 19 at 5:30 p.m. online.
Attorney Richard Tappan and paralegal Miranda Shipman will give legal advice and speak on the importance of the legal community within the LGBTQ community, the difficulties of the LGBTQ community in the legal field and name and gender changes.
Guests can find the link at the DC Center website.
Seeking love and community in Nicaragua
'High-Risk Homosexual' explores author's youth, coming out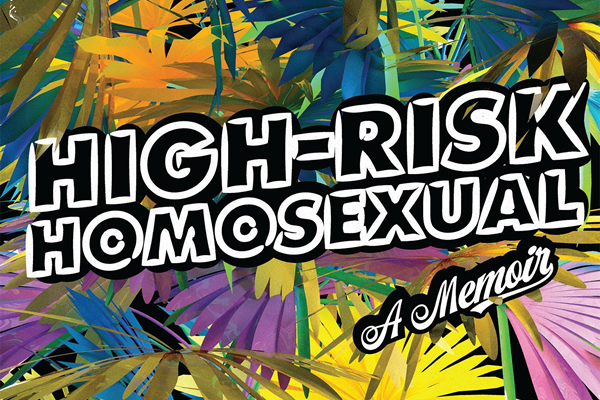 'High-Risk Homosexual: A Memoir'
By Edgar Gomez
c.2022, Soft Skull Press
$16.95/304 pages
Here. Try this.
It fits you, but the color isn't flattering. It's too long, too short, too tight, too loose. That's not your style, so try something else until you find the thing that looks like you. The perfect thing is out there. As in the new book "High-Risk Homosexual" by Edgar Gomez, when something's right, it's right.
He was 13 when he figured out that he was a problem to be solved.
Edgar Gomez' mother had left him in her native Nicaragua with his tíos, just for a while because she had to return to Florida to work. He wasn't there without her for long, but it took years for him to understand that his time with his uncles was meant to make him more masculine.
In retrospect, he says, nobody wanted him to be a man more than he did. He wanted to be liked by other kids and so he told lies in school to make himself stand out. He wanted his mother to see his love of pretty things and say that it was OK. He wanted his brother to acknowledge that Gomez was gay, and to tell him that he loved him.
Instead, after his brother left for college, Gomez got his first boyfriend, a boy he came out to but who couldn't come out to himself. He was called names in school. He came out to his mother, who freaked out about it. He befriended a drag queen, but "Princess" used him.
Things he wanted: a real boyfriend. Love. A ban on the stereotype of a macho Latinx man.
Things he still had, while in college: his mother and older brother. A tormentor-turned-mentor. A part-time job. His weirdness. His virginity.
Things he wanted to lose, while in college: his room at his mother's house. His virginity, but that wouldn't happen until later, during a painful one-afternoon-stand with a hot man who said he had a girlfriend. That hurt, both physically and emotionally but like so many things at so many times, Gomez tried not to think about it.
If he never considered what he didn't have, he says, "I wouldn't miss it."
In a way, you could say that "High-Risk Homosexual" is a book in search of a point. It's really quite random and told (mostly) linearly, but not quite. It has its peaks, but also low valleys. And you won't care about any of this, because you'll be enjoying every bit of it.
Yeah, this memoir is good: author Edgar Gomez's literary wandering makes it feel much like an honest conversation with readers. There are wince-worthy moments that allow empathy here, and experiences that are unique but oddly ubiquitous, that leave space for a sense of sympatico. There are passages that are so wistfully uncomfortable that you might squirm, or start "snort-laughing," or want to stop a moment and just think.
And there's room for that, too, so take your time. "High-Risk Homosexual" is an affable book with just enough seriousness to make it worth a try.