The highs and lows of the 2021 real estate market
A significant increase in large-scale investors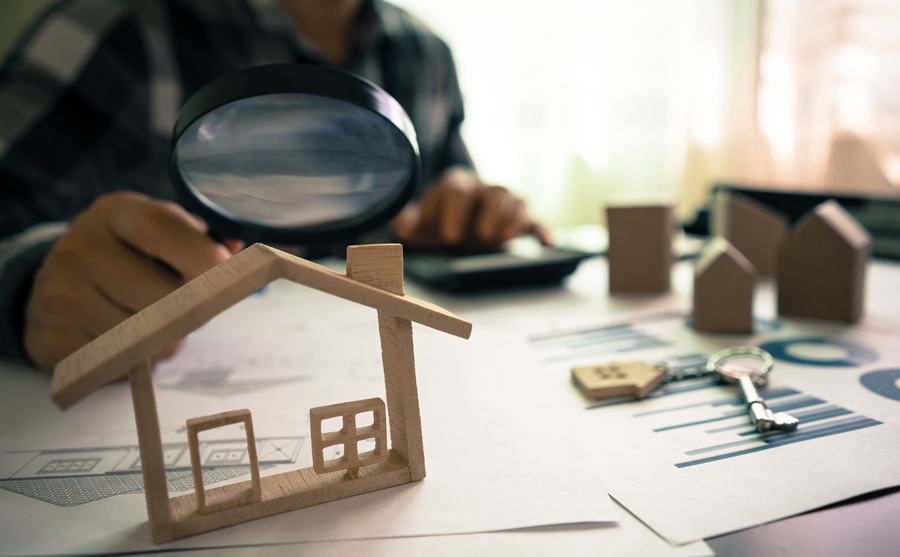 As 2021 winds down, and a new year waits just around the corner, it is helpful to look back on what lies behind us and to focus on our hope for what lies ahead. The year 2021 could perhaps be best summarized as a year of highs and lows – both generally, and in the real estate market, too. It was a year of Olympic glories, a year that saw the inauguration of the very first female vice president, and a year that saw the confirmation of the first openly gay United States Cabinet member. Unfortunately, it was also year two of a global pandemic – one that saw great medical advances with vaccines and treatment options, but also one that still brought plenty of pain and loss to families and communities around the world. Highs and lows, on a vast scale indeed.
The 2021 real estate market, in many sectors of the country, also saw its own sort of highs and lows – it brought high prices, high demand, and low inventory. Much of 2020 was a rollercoaster, in real estate and otherwise – one that many people expected to slow down and settle back to normal in 2021. In fact, 2021 turned out to be quite the opposite. A few factors that significantly impacted the 2021 real estate market included:
Work-From-Home: 2021 was a year in which work-from-home became not only the temporary "new normal," but perhaps the new normal for the foreseeable future. Many businesses decided that remote work was an option that was both feasible and flexible, thanks to today's technology. Some even found employees to be more productive without time spent commuting to and from an office each day, and without the distractions of at-work socializing. As a result, many employees who were once tethered to a particular city because their employer was located in that city found themselves free to move to areas they found preferable for any number of reasons.
Seeking Space in the Suburbs: As a result of the pandemic, either because they were no longer required to live in a certain city for work, because they lost income and needed a more affordable area in which to live, or simply because the pandemic meant that many aspects of busy urban life could no longer be enjoyed in quite the same way, 2021 saw buyers flock to the suburbs in huge numbers. Statistics indicate that in 2020 and 2021, suburban home prices grew more quickly than urban home prices for the first time since 2017. Demand went up, and inventory sold quickly.
Increased Real Estate Investment: 2021 also saw a significant increase in large-scale real estate investors, who saw an opportunity to capitalize on the shortage of homes available by offering cash for many available homes, and turning them into rental properties, or flipping them and selling them for an even higher profit. Statistics indicate that the share of investors in the market was far higher in 2021 than in the last several years preceding it.
More Moves to Tax-Friendly States: As part of the shift to work-from-home for many employees, real estate purchases in tax-friendly states increased significantly. No longer were employees required to live in big cities or close to any particular office, so states with no income tax, or lower property tax also became increasingly popular, affecting prices and demand in those markets.
These were only a few factors of many that impacted the 2021 real estate market, and the continued impact of those factors waits to be seen in 2022.
Ultimately, however, regardless of whether it is a buyer's market or a seller's market, whether you're a first-time homebuyer, or you're looking for a retirement home to enjoy your later years, real estate is about community. One important lesson we can all take from the last year or two is that in good times, and perhaps especially in difficult times, having the support and love of a community in which you feel you belong is essential. The real estate process is about buying and selling property, yes – but it's also about so much more.
At GayRealEstate.com, we are passionate about connecting LGBTQ home buyers and sellers with talented, knowledgeable, and experienced real estate agents across the country who can help them to achieve their real estate goals. But even more than that, we are passionate about helping to build community. We are proud to do our part to help build neighborhoods, and strengthen networks of individuals who can celebrate and support one another across the country. We're here for you, and we're always ready to help. Contact us at any time. Wishing you a bright new year ahead.
Jeff Hammerberg is founding CEO of Hammerberg & Associates, Inc. Reach him at 303-378-5526 or [email protected]. 
Consider buying a beach house with a group of friends 
A lawyer can ensure everyone's rights are protected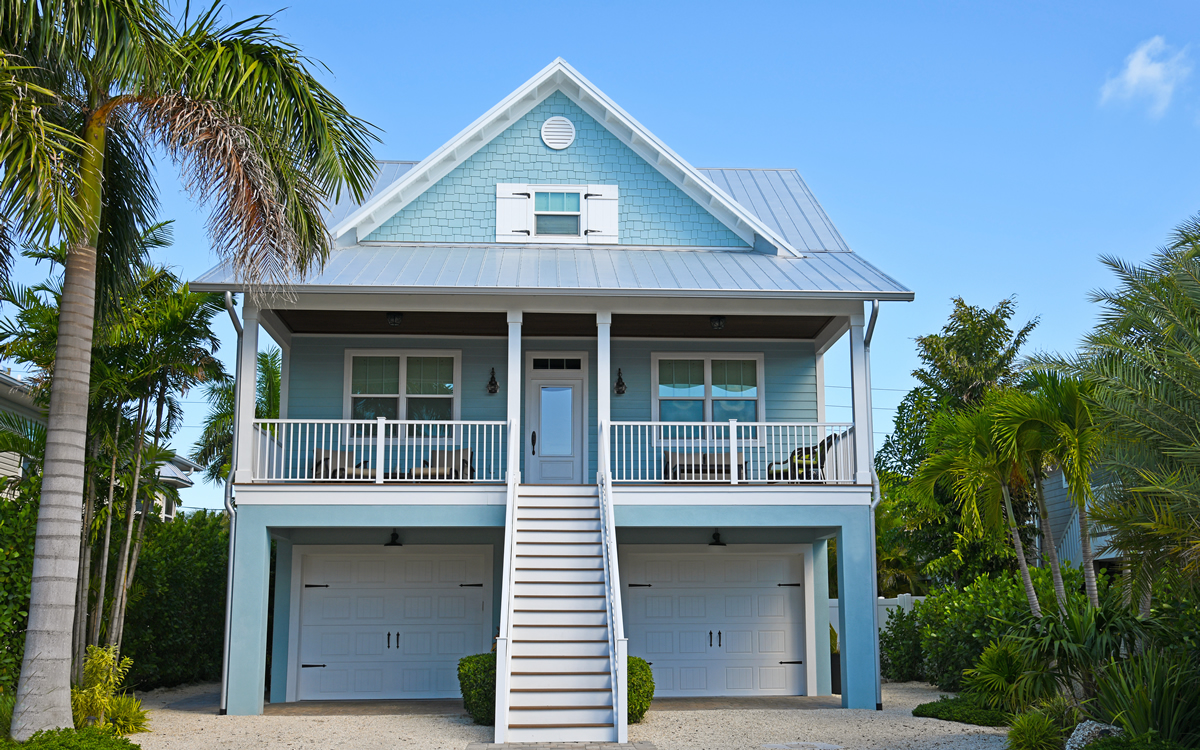 A trend that we are seeing across the boards (get it…like boardwalk) as we head into summer, aside from the swimsuits getting smaller and smaller, is friends buying homes together. Buying a property with another individual is not only an option for those in a relationship, marriage, domestic partnership, business etc. but also friendships.
With the pandemic and the increase of people wanting to move out of their small spaces in the city and leave for the more bucolic settings, the trend has been to ask your roomie, kiki partner or other friend to go halfsies on your primary residence. Why pay rent when you can have an investment and build equity in your home, right? Well why not take that approach for a second home at the beach? You will likely have the beach house to entertain and have friends over for weekends or weeks during the summer so let's get them on the hook for more than just a few bottles of vodka or boxed wine. Let's get their names on that mortgage.
With the rising market prices your borrowing power is stronger as a collective. Think of your group that you head to the beach with. How many of those folks would love to have a space at the beach? Likely all of them. If you can only afford $200k but three of your best friends can also only afford $200k then collectively you can afford $800k. Using simple terms and numbers here, but I trust you are tracking.
Now that you have found those select few that you implicitly, or mostly implicitly trust and are financially stable let's now consider the actual items that matter in practice such as (1) how you will split up days, weeks etc., (2) how and who handles/coordinates repairs to the property, (3) what happens if you no longer enjoy this person or someone wants out of the house and they're on the mortgage? This is where a lawyer comes into place and can advise on creating an operating agreement similar to what a business or corporation would have in place to ensure that all parties in the home are protected and each has their own rights as well as common rights for the home.
I know what you're thinking, this sounds a little dicey, but I know if you're reading this, that you have likely been in dicier situations, and for those who really want a beach house to enjoy but might not have the capital to do so, this is a great option. Instead of renting a beach house for the season and paying high season beaucoup bucks, why not get a few friends together to buy a beach house together?
Justin Noble is a Realtor with Sotheby's international Realty licensed in D.C., Maryland, and Delaware for your DMV and Delaware Beach needs. Specializing in first-time homebuyers, development and new construction as well as estate sales, Justin is a well-versed agent, highly regarded, and provides white glove service at every price point. Reach him at 202-503-4243, [email protected] or BurnsandNoble.com.
How do Federal Reserve decisions impact mortgage rates?
Don't panic, recent increases not as dire as some fear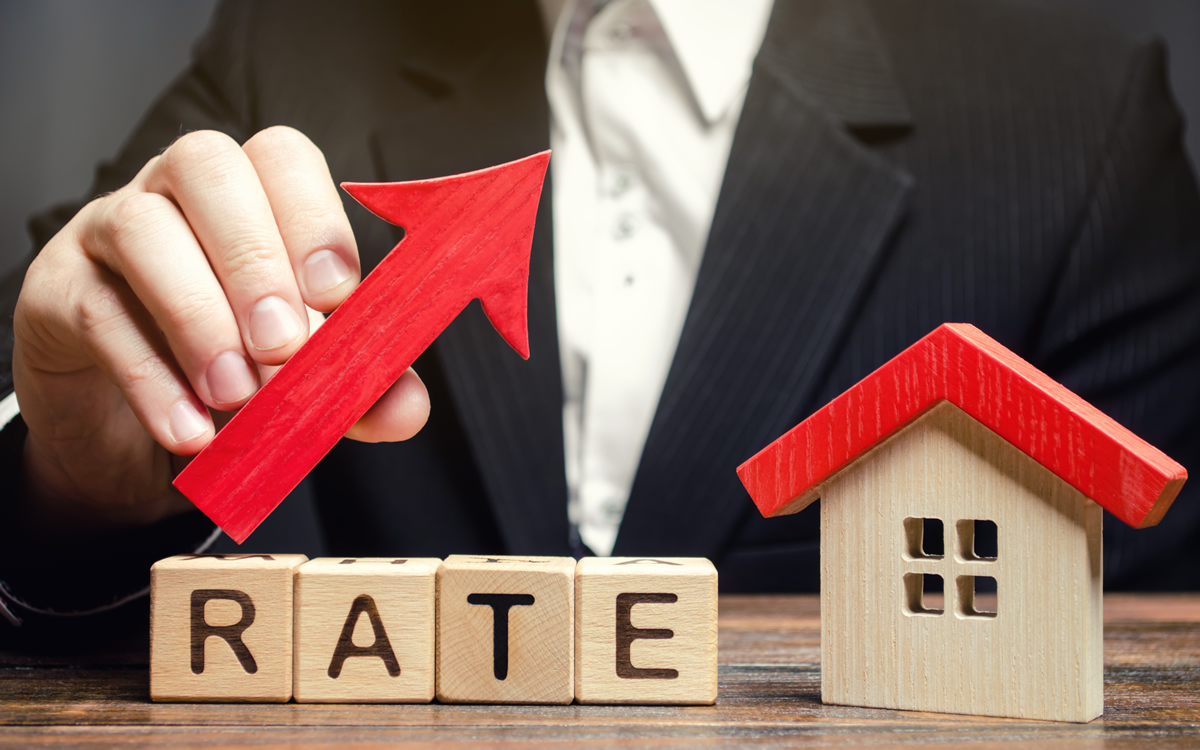 Recently, the real estate market has been incredibly active. In many neighborhoods, it seems that a for sale sign is scarcely placed in the front yard before multiple offers, even some above asking price, roll in. In many cases, this was made possible by relatively low mortgage rates, which enticed buyers to get into the market and make those offers. Recently, however, there have been concerns about the state of the economy and increased inflation – furthered by the recent news that the Federal Reserve has raised interest rates.
This increase has understandably left many potential homebuyers wondering – what does this mean for mortgage rates, and my ability to obtain the loan I need to purchase a home? It has also left sellers asking – will the increased rates mean fewer buyers? Will it be harder to sell? These are important questions to ask. While no one has a crystal ball, many remain hopeful that the real estate market will continue to thrive. Let's take a closer look at why together.
The Federal Reserve – Why it Matters
The Federal Reserve is the central bank of the United States, and among its many functions, it essentially guides the national economy. Part of that mission is keeping inflation under control. Recently, in an attempt to slow ever-increasing inflation, the Federal Reserve raised short-term interest rates by half a percentage point. Short-term interest rates are essentially the interest rates that banks charge one another for short-term loans.
It's been some time since the Federal Reserve has made a move of that nature – slightly more than 20 years in fact, with the last such increase occurring in 2000. The Fed also indicated that more adjustments may be planned before the end of the year. Certainly, this raises the question – what does this mean for mortgage rates?
Federal Interest Rates Vs. Mortgage Rates
It's important to understand that the Federal Reserve does not actually set mortgage rates – there is in fact no such thing as a "federal mortgage rate." Ultimately, the decisions of the Federal Reserve don't directly impact mortgage rates in the same manner as with other products, like savings accounts or CDs, for example. Mortgage rates generally respond both to the actions of the Federal Reserve, as well as to the general movement of both the United States and global economies, so there are many factors to consider.
Nevertheless, those in the mortgage industry do closely monitor the actions of the Federal Reserve, and certainly, how much buyers pay for a home loan is influenced by those decisions. As a very rough rule of thumb, for every one point increase by the Fed, your buying power goes down by $100,000.
When the Federal Reserve makes it more expensive for banks to borrow by setting a higher federal funds rate, the banks typically pass on those higher costs to their customers. This ultimately means that interest rates on consumer borrowing, which includes mortgage rates, tend to go up.
Keeping it in Perspective
While any increase in mortgage rates may not be welcome news for buyers, it's important to keep these increases in perspective. Historically, the current interest rate, which is around 5 to 6%, depending on whether you have a 15 or 30-year mortgage, is still very low and very favorable for buyers. At the end of the 1970s, for example, interest rates were hovering near 10%, only to ultimately reach an all-time high of about 16.5% in 1981 before eventually decreasing. Throughout the 1980s, however, mortgage interest rates remained near 10% – nearly twice what they are today.
Another potential silver lining is that increased rates may also mean increased inventory – which is certainly good news for buyers. While rates are still historically very low, the increase may nevertheless mean that there are more available homes to choose from, as the number of buyers in the market decreases overall. This could be a refreshing change of pace for those buyers who felt that they had minimal choices in a highly competitive market.
While this may not be the most welcome news for sellers, it's not necessarily bad news either. As rates are still relatively low, there will still likely be plenty of potential buyers out there. When the present market is compared to the course of the real estate market over the last several decades, now is still an excellent time to sell.
At GayRealEstate.com, we are passionate about helping LGBTQ home buyers and sellers through every aspect of the real estate process – and that includes more than just buying and selling. It also includes addressing the important issues in the real estate market that matter to you the most. We believe in the importance of connecting LGBTQ buyers and sellers with talented and dedicated agents who can help. We also believe in ensuring that our clients feel informed, prepared, and knowledgeable about all aspects of the real estate process. You deserve nothing less. Whatever your real estate needs, we're here to help.
Jeff Hammerberg is founding CEO of Hammerberg & Associates, Inc. Reach him at 303-378-5526 or [email protected].
Rain. On. Me? Flooding a common concern among buyers
Always ask your insurance agent if you have the coverage you need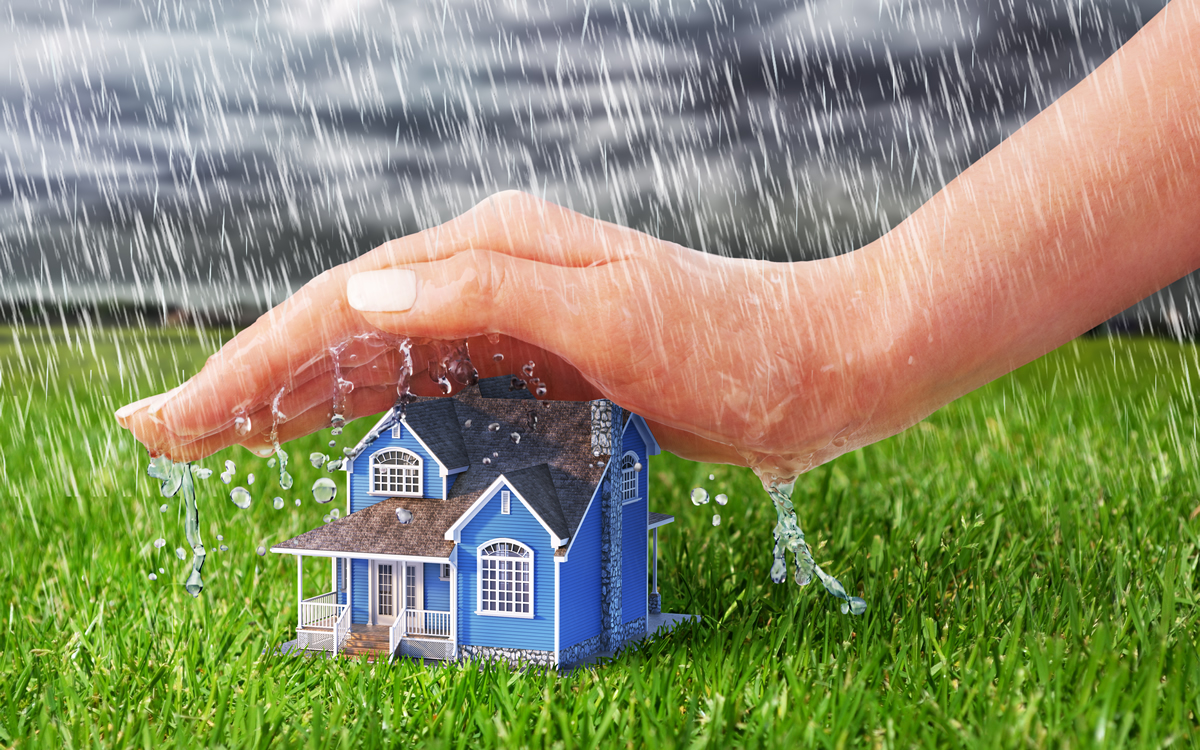 One of the many concerns buyers of homes and condos have are moisture intrusion and how well the building is prepared for floods, heavy rains, burst pipes and if they have installed sump pumps and other things to help with moisture intrusion.
To find out how to handle these situations I had a call with a local insurance agent and asked her to give me her advice about being able to make sure you are covered if there is any type of water event that costs you money as a home owner.
In a condo, you will have the master insurance policy that will help if something outside of the walls of your home causes a moisture intrusion. You will also have your own homeowner's insurance. The agent that I spoke to said to always make sure you SPEAK to your insurance agent and ask specifically about what is covered and what is not. Just getting an internet quote is not the same. There are also third-party companies that can help cover conditions that are considered "exceptions" by the insurance company so you are going to want be educated on that.
There is a difference between being in a flood plain, having a pipe burst, water leaking in around windows, having water back up into a home and having a sump pump fail. There is also a difference in the types of coverage you can get for these situations.
They are all filed under different types of claims, and you will want your insurance agent to walk you through the various types of protections you can purchase and if you need additional protection from a third-party company. A recent inquiry by a client of mine resulted in him being told that his property was not in a flood zone so the basement (which is finished) would not be brought back to its current condition. Only drywall would be replaced.
Always ask your insurance agent if you have the coverage you need and please shop around. Water issues seem to happen more frequently, so you want to be prepared. I am always available to discuss homeownership and how to make that happen – feel free to reach out.
Joseph Hudson is a Realtor with The Rutstein Group at Compass. Reach him at 703-587-0597 or [email protected].