UNHCR highlights work with LGBTQ asylum seekers in Central America
Agency adopted LGBTQ-inclusive non-discrimination policy in 2018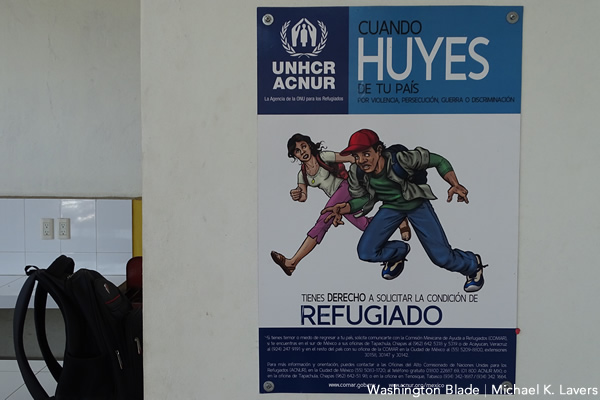 Officials with the U.N. Refugee Agency in Central America and Mexico say they remain committed to helping LGBTQ asylum seekers and migrants in the region.
UNHCR Guatemala Representative Besem Obenson told the Washington Blade during an interview at her Guatemala City office last September that she and her colleagues work with Asociación Lambda and other Guatemalan NGOs to provide LGBTQ asylum seekers with access to LGBTQ-friendly shelters, psychosocial care and other programs once they identify themselves as LGBTQ. Obenson said UNHCR also works with the Guatemalan government to improve the way it responds to an asylum seeker with an ID document that does not correspond to their gender presentation.
"Our role … is to strengthen the government's response to refugees and asylum seekers," said Obenson.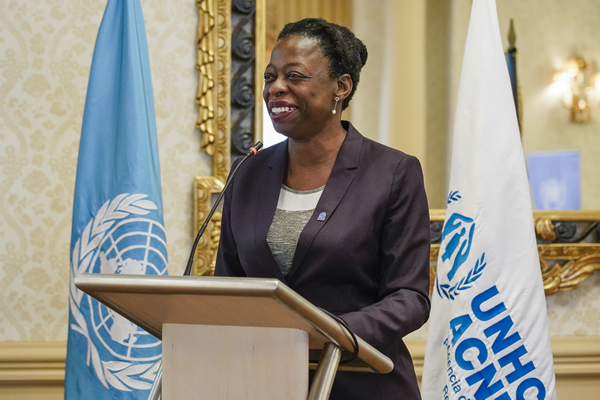 Rafael Zavala, a senior UNHCR official in El Salvador, echoed Obenson when he spoke with the Blade at UNHCR's office in San Salvador, the Salvadoran capital, last July.
Zavala noted UNHCR has a formal partnership with COMCAVIS Trans, a Salvadoran transgender rights group. Zavala said UNHCR also works with two other LGBTQ groups — Aspidh Arcoíris Trans and Diké LGBTI+ — in a less official capacity.
"What we do is work at the community level to strengthen their role in communities," Zavala told the Blade. "We also build for them safe spaces (to accept internally displaced people, migrants and deportees who are LGBTQ) and also find spaces where they can receive services, attention and legal assistance."
Anti-LGBTQ violence among migration 'root causes'
Vice President Kamala Harris and others have acknowledged anti-LGBTQ violence is one of the "root causes" of migration from Central America's Northern Triangle that includes El Salvador, Guatemala and Honduras.
The Mexican Commission on Refugee Aid (COMAR) on Monday reported 27.7 percent of the 131,448 people who asked for asylum in Mexico in 2021 were Honduran.
The Justice Department notes 85,391 people asked for asylum in the U.S. in the 2021 fiscal year from Oct. 1, 2020, and Sept. 30, 2021. More than twice as many people asked for asylum in the U.S. during the 2020 fiscal year, which began before the pandemic.
The Justice Department statistics indicate 10 percent of the 8,679 Guatemalans, 11 percent of the 5,464 Hondurans and 14 percent of the 8,030 Salvadorans who applied for asylum in the U.S. during the 2021 fiscal year won their cases. Neither the Justice Department nor COMAR specify the asylum seekers' sexual orientation or gender identity.
The Biden administration last February began to allow into the U.S. asylum seekers who the previous White House forced to pursue their cases in Mexico under the Migrant Protection Protocols program. The Biden administration has sought to end MPP, but a federal appeals court last month blocked this effort.
Title 42, a Center for Disease Control and Prevention rule that closed the Southern border to most asylum seekers and migrants because of the pandemic, remains in place.
UNHCR non-discrimination policy includes sexual orientation, gender identity
UNHCR Senior Protection Officer Sofia Cardona last summer during an interview at UNHCR's Mexico City office acknowledged that identifying asylum seekers who are LGBTQ is a challenge. Cardona and other UNHCR representatives with whom the Blade spoke for this story referred to the agency's 2018 non-discrimination policy that includes sexual orientation and gender identity and specifically recognizes LGBTQ asylum seekers.
"Lesbian, gay, bisexual, transgender and intersex (LGBTI) persons face complex challenges, threats and barriers and are often exposed to discrimination, abuse, prejudice and violence due to their sex, sexual orientation and/or gender identity," notes the policy. "This is often severely compounded in situations of displacement, where the nature of the discrimination they encounter can be particularly virulent, their isolation from family and community profound and the harm inflicted on them severe."
The policy states "diversity refers to different values, attitudes, cultural perspectives, beliefs, ethnicities, nationalities, sexual orientation, gender identity, disability, health, social and economic status, skills and other specific personal characteristics."
"Diversity characteristics vary from person to person and intersect, making each person unique," it reads. "These differences must be recognized, understood, respected and valued by UNHCR in each context and operation in order to address effectively the needs of all persons of concern. Respecting diversity means recognizing and valuing those differences and creating a protective, inclusive and non-discriminatory environment where everyone's rights are upheld."
Cardona noted UNHCR staff and representatives of NGOs and governments with which it works regularly attend LGBTQ sensitivity trainings. Topics include ways to determine whether an asylum seeker is LGBTQ without forcing them to out themselves.
"You can't force a disclosure," said Cardona. "You can neve directly ask somebody, so, are you gay? Are you transgender? It's incorrect because you may put people at risk, so it's a very thin line of you can never force a disclosure of someone's gender identity or sexual orientation, but you must signify to somebody that you are a safe space to receive that disclosure."
Cardona said UNHCR representatives can ask an asylum seeker what their name is or disclose to them that they are "de la diversidad" or "from a diverse background."
"You never begin an interview assuming anything by the way a person looks because in forced displacement gender expression is unlikely to match up to gender identity," Cardona told the Blade. "So you need to understand that you may very well have conversations with a trans man who is wearing makeup and a dress, and you may very well be having a conversation with a trans woman who has a beard because that is how they are protecting themselves in a sphere of forced displacement."
Cardona also noted UNHCR staff wear buttons with slogans that include "en seguridad" or "espacio libre de discriminación," which translates into "in safety" or "discrimination-free space" respectively. Both Cardona and Zavala were wearing such buttons when they spoke with the Blade.
"We try very, very, very hard to work with our staff and also our partners … so they have their capacity strengthened in LGBTI rights," Dagmara Mejia, the director of UNHCR's field office in the Mexican border city of Tijuana, told the Blade last summer during an interview at her office.
Mejia noted the trainings she and her colleagues conduct focuses on topics that include the use pronouns that correspond to an asylum seeker's gender identity and shelter standards for LGBTQ asylum seekers.
UNHCR works with Jardín de las Mariposas, a shelter for LGBTQ asylum seekers in Tijuana that is less than two miles from El Chaparral, the main port of entry between the city and San Diego. UNHCR also maintains contact with Organization for Refuge, Asylum and Migration Executive Director Steve Roth and the California-based Transgender Law Center.
"If there is no disclosure, no trust, then we cannot meet their needs and respond," said Mejia.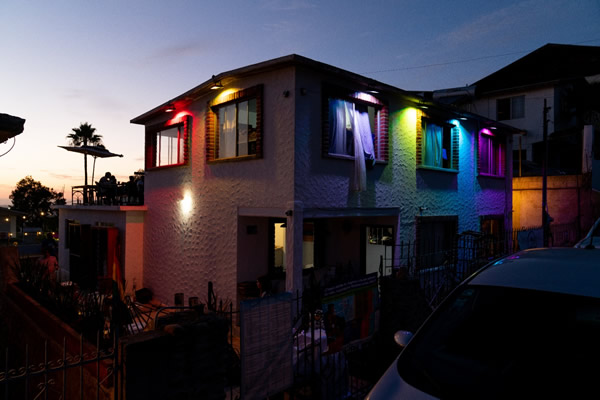 "We also create these environments that allow the community to feel safe and to know that it is a place where they can come without the risk of discrimination," said Zavala.
Obenson told the Blade that UNHCR has worked with the Foundation for Ecodevelopment and Conservation (FUNDAECO), a Guatemalan NGO, to hire asylum seekers who have chosen to stay in Guatemala as park rangers. Trans women are among those who FUNDAECO has hired.
"People need to feel safe," said Obenson. "People need to be able to live their authentic selves without fear of violence or fear of retribution."
"That for me, as a rep, is what I strive for," added Obenson. "Everything that we do here at UNHCR is to encourage that."
Ernesto Valle contributed to this story from San Salvador, El Salvador.
South Korean electronics giant pulls pro-LGBTQ ad after backlash
Singapore campaign showed mother supporting drag queen son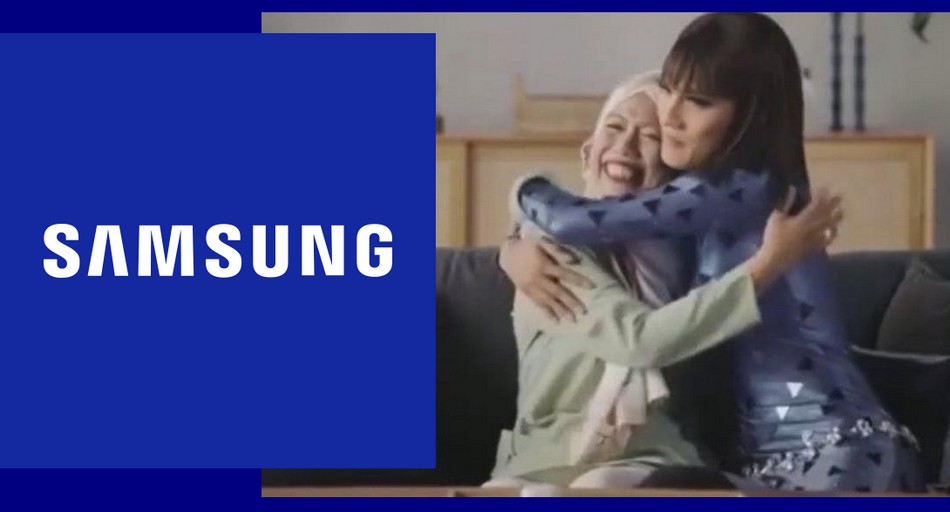 An advert campaign by South Korean electronics giant Samsung was yanked after significant backlash in Singapore from some members of its Muslim-majority community.
The ad, part of the company's "Listen to Your Heart" campaign to promote its Galaxy Buds2 and Watch4, featured a Muslim mother expressing support for her drag queen son.
The ad was meant to promote Samsung's new wearable products, like noise-cancelling earbuds and a smart watch with a heart rate monitor, the BBC reported.
The video featured several participants' reactions as they listened to heartfelt recorded messages from their loved ones. One of the pairs of participants featured a Muslim woman wearing a headscarf as she heard a message from her son, who was a drag performer.
"You are just unbothered having people looking or judging you differently, having a son that does drag," he tells her in his message.
The scene of the Muslim mother embracing her drag queen son sparked a torrent of negative commentary on virtually all social media platforms with some ad hominem remarks directed at Samsung which caused the electronics company to pull the ad.
In a Facebook post Samsung wrote;
"We acknowledge that we have fallen short in this instance, and have since removed the content from all public platforms," Samsung said. "Samsung believes that innovation and growth are driven by diversity and inclusivity. We will certainly be more mindful and thorough in considering all perspectives and viewpoints for our future marketing campaigns."
Members of the local LGBTQ community similarly expressed their disappointment at the ad being taken down.
"It was the first of its kind video coming from a minority group on a relationship between mother and son [and] was so affirming," Hilmi, a center manager at local LGBTQ organization Oogachaga, told BBC News.
"As a queer Malay man, I am saddened to see a video that expresses unconditional love [being] taken down abruptly due to societal pressure from a group of people with conservative values."
Marketing Interactive, an online Singapore-based daily news and email news service which is emailed every work day to advertising and marketing professionals in Singapore, Hong Kong, and Malaysia, interviewed Anand Vathiyar, managing director at Cheil Singapore, the ad agency Samsung partnered with.
The campaign was meant for people from all walks of life to be able to express their true feelings to their loved ones, Vathiyar said.
"What is heartening is that for everyone who is getting politically correct about this episode, there are many others, especially younger Singaporeans, who seem to get that we can do better to listen to each other with due care, empathy, respect, and consideration," Vathiyar added.
Meanwhile, in a video posted on Instagram on Jan. 20, the BBC noted that the son featured in the video also reassured followers that he and his mother were "doing well."
"I'm not going to talk about the comments that [were] said in [that video]," the drag performer known as Vyla Virus said.
"It was all about a mother's love in that video, nothing else was mentioned."
Two LGBTQ people named to Chilean president-elect's Cabinet
Gabriel Boric and his government takes office on March 11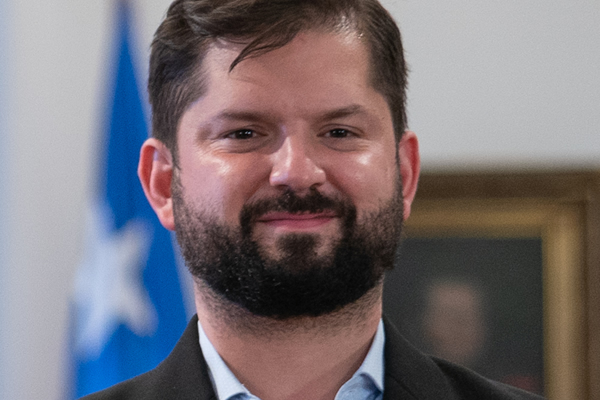 Chilean President-elect Gabriel Boric on Friday named two openly LGBTQ people to his Cabinet.
Marco Antonio Ávila, who is a gay man, will be the country's education minister. Alexandra Benado, who is a lesbian, will be Chile's sports minister.
Javiera Zúñiga, a spokesperson for Movilh (Movimiento de Integración y Liberación Homosexual), a Chilean LGBTQ rights group, applauded Boric for naming Ávila and Benado to his Cabinet.
"The visibility of sexual orientation and gender identity is no longer an impediment to access any position in Chile," said Zúñiga in a press release. "Sexual orientation and gender identity are irrelevant for the positions, whether they are public or private. Capability is the only thing that matters."
Boric and his government will take office on March 11. Chile's marriage equality law goes into effect the day before.
Lesbian couple murdered, dismembered in Mexico border city
Julissa Ramírez and Nohemí Medina Martínez killed in Ciudad Juárez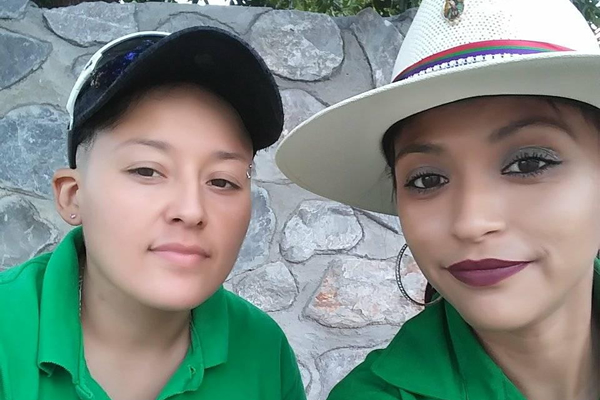 Authorities in the Mexican border city of Ciudad Juárez on Sunday found the dismembered bodies of a lesbian couple along a local highway.
The dismembered body parts of Julissa Ramírez and Nohemí Medina Martínez were found in plastic bags that had been placed along the Juárez-El Porvenir Highway.
El Diario, a Mexican newspaper, reported the married women lived in El Paso, Texas, which is across the Rio Grande from Ciudad Juárez. Authorities said relatives last spoke with Ramírez and Medina on Saturday afternoon.
A source in Ciudad Juárez with whom the Washington Blade spoke on Thursday confirmed Ramírez and Medina "were lesbian women" and their murder was "very violent."
Members of Comité de la Diversidad Sexual de Chihuahua, an LGBTQ rights group in the state of Chihuahua in which Ciudad Juárez is located, and Chihuahua Gov. María Eugenia Campos Galván are among those who have expressed outrage over the women's murders. Comité de la Diversidad Sexual de Chihuahua on Wednesday also urged local and state authorities to investigate whether the murder was a hate crime.
"People of sexual diversity are questioned, including their existence through heteronormative discourse," said the group in a statement. "They have the right to a life free of violence in which they exercise all their rights, in addition to living without fear or fear of rejection and aggressions that can unfortunately escalate to hate crimes."
EXHORTA SECRETARÍA DE GOBERNACIÓN A @MaruCampos_G A ACABAR CON LESBOFOBIA@SEGOB_mx a través de @CONAPRED y @CONAVIM_MX pidió al Gob del Estado que esclarezca el asesinato de Yulizsa y Nohemí…#JusticiaParaYulizsaYNohemi (1/3) pic.twitter.com/kLC7UNIoV2

— Comité de la Diversidad Sexual de Chihuahua (@DiversidadChih) January 19, 2022
El Diario reported Ramírez and Medina are two of the nine women who have been reported killed in Ciudad Juárez since the beginning of the year.
Personas de las Diversidades Afectivo Sexuales, an LGBTQ rights group in Ciudad Juárez, and feminist organizations on Thursday organized a protest during which participants demanded local, state and federal authorities do more to end to violence against women in the city. The press release that announced the demonstration specifically cited Ramírez and Medina.
"We seek justice and clarification in the murder of Nohemí and Yulissa, a lesbian couple who was found in Juárez-Porvenir Highway," it reads.