Andrea Jenkins makes history as 1st openly transgender city council president
Jenkins is now the first Out Trans person to hold such an elected position in the nation on a city council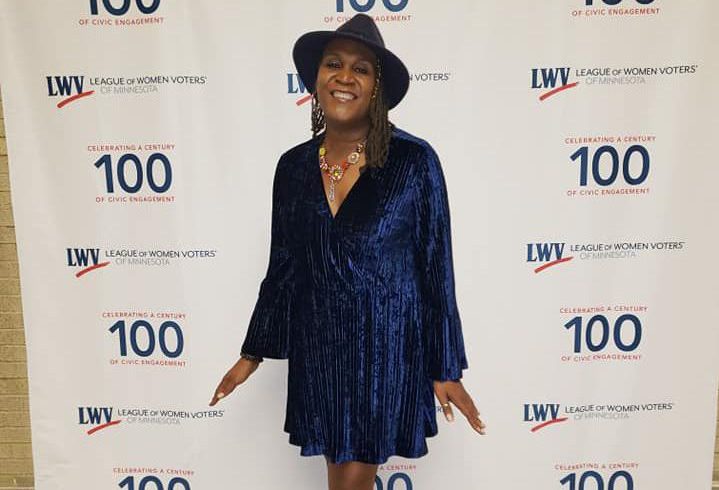 During their meeting Monday, city councilmembers elected their fellow Councilmember Andrea Jenkins to serve as the Minneapolis city council president. She was the first out Black trans woman ever elected to a major city council in 2017.
Jenkins is now the first Out Trans person to hold such an elected position in the nation on a city council, although Lisa Middleton was sworn-in as Palm Springs mayor last month. Middleton became the first out Trans mayor in California and just the third out transgender mayor in U.S. history. The mayor's office in Palm Springs rotates among councilmembers who serve one-year terms.
The Twin-Cities' major daily newspaper, The Star Tribune, noted that after the vote Jenkins told the paper: "We have a whole lot of work to do." She also added; "We represent a diversity of thought, of ideas and solutions to the most pressing issues of our time."
In 2020, Jenkins became a national figure and leader as protests erupted over the murder of George Floyd , who was killed in her council district. She called his murder "a symbol for a knee on the neck of Black America" and demanded racism be treated as a public health crisis.
Mayor Annise Parker, President & CEO of LGBTQ Victory Institute, released the following statement about Jenkins
"As major cities face unprecedented challenges wrought by the pandemic and incidents of police brutality, Andrea leads her constituents and our country with the calm but steely determination the moment calls for. The unanimous vote from her colleagues is a recognition of that leadership. Andrea is an elected official who serves all, but relentlessly champions those most marginalized, bringing an unmatched ability to spark empathy across divisions and communities. Minneapolis will be a better city with her as president and her history-making election will inspire more trans people to run and lead."
Minnesota middle school principal ousted for displaying Pride flag
Critics ramped up attacks on the career educator- some compared her to the Devil after publicly associating with LGBTQ+ people and students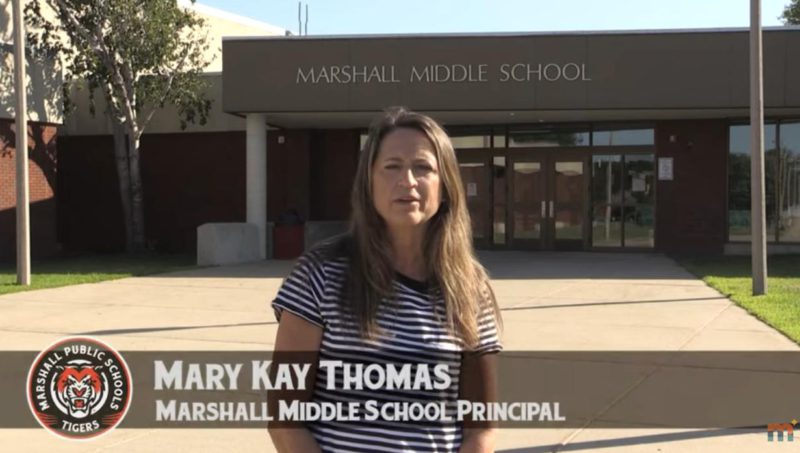 MARSHALL, Mn. — A former middle school principal in Minnesota who lost her job after displaying a Pride flag alleges in a federal lawsuit that the school system retaliated against her for supporting LGBTQ+ students.
Mary Kay Thomas filed the complaint against Marshall Public Schools in the U.S. District Court of Minnesota Tuesday after anti-LGBTQ+ middle school staff, parents, students and local clergy began efforts to remove the Pride flag that she put up in her middle school's cafeteria in 2020 as a part of an inclusiveness effort.
According to the lawsuit, Thomas has been a teacher and principal for more than three decades with a long track record of success. She held the principal position at Marshall Middle School for 15 years, receiving contract renewals, pay raises and praise for her performance.
"But when Thomas decided to display an LGBTQ Pride Flag in the school cafeteria in early 2020, everything changed," reads the complaint.
Thomas refused to take down the Pride flag as critics ramped up attacks on the career educator. The lawsuit alleges that some even compared her to the Devil after publicly associating with LGBTQ+ people and students.
"Sadly, the Marshall School District has sided with these critics," her lawyers wrote.
What followed was an "escalating series of adverse actions" taken by the Marshall School District, said the lawsuit. She claims that the school targeted her by threatening her employment, conducting a "bad-faith" investigation, putting her on indefinite involuntary leave, suspending her without pay and putting a notice of deficiency in her personnel file.
The complaint says that the deficiencies were "false, distorted, and/or related to Thomas's association with members of the LGBTQ community."
Thomas also claims that the District attempted to get her to quit by removing her as principal and assigning her to a "demeaning 'special projects' position."
At one point, Marshall Public Schools Superintendent Jeremy Williams, who is named as a defendant in the case, told Thomas he could "make this all go away" if she stepped down, according to the complaint.
The school removed the Pride flag in August 2021 after settling a lawsuit brought by residents who opposed it.
The Blade reached out to Williams for comment but did not receive a response. However, according to the Marshall Independent, Williams did release a statement on the matter.
"Marshall Public Schools is committed to the education of every child and has strong policies and practices in place against discrimination, against both students and staff members. The school district is committed to creating a respectful, inclusive, and safe learning and working environment for students, staff and our families," Williams said. "While the school cannot comment about the specific allegations made in the complaint, the school district strongly denies any allegation of discriminatory conduct. The school will vigorously defend itself against these allegations."
In addition, Thomas alleges that she resisted unwanted sexual advancements from school board member Bill Swope. She claims she told Williams about the sexual harassment.
As of Thursday, the school has not filed a response, and no hearing has been scheduled yet.
Thomas is seeking a jury trial, damages and reinstatement as principal of Marshall Middle School.