'Being the Ricardos' pops with excitement of 1950s TV
Acclaimed film is Sorkin at his best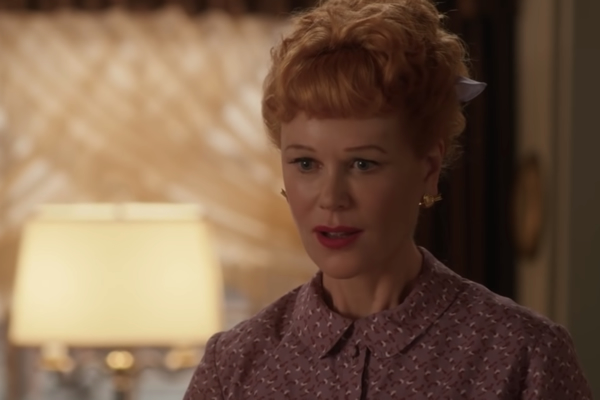 If the cold and COVID have brought you down, check out "Being the Ricardos." The entertaining film, written and directed by Aaron Sorkin, is streaming on Amazon Prime.
"Being the Ricardos" is the TikTok of a week in the McCarthy era that was a season in hell for gay icon Lucille Ball (Nicole Kidman) and her husband Desi Arnaz (Javier Bardem).
Ball was a gay rights supporter. "Some of the most gifted people I've ever met or read about are homosexual," she told People magazine in 1980.
"I Love Lucy," the 1950s sitcom starring Ball, was the most-watched show on TV.
From 9 to 9:30 on Monday evenings, Americans watched Lucy and her bandleader husband Ricky (Arnaz) Ricardo and their best friends Ethel (Vivian Vance) and Fred (William "Bill" Frawley) Mertz. They laughed at Lucy's antics – such as when she and Ethel can't keep up on a chocolate factory assembly line. "I Love Lucy" is streaming now on Hulu, and clips of it are on YouTube.
"Being the Ricardos" takes place during the filming (from the table read to performing it in front of a studio audience) of an "I Love Lucy" episode.
As work on the episode begins, Arnaz and Ball are distressed to hear a "blind" item on right-wing gossip-monger Walter Winchell's popular radio show. In the heyday of McCarthyism, Winchell tells America that a "top" comedian has Communism connections.
Ball and Arnaz know that being labeled a Communist could ruin not only your career but that of anyone associated with you.
Ball, who lived from 1911 to 1989, had a rough childhood. After her father died when she was 10, Ball was raised by her grandparents. Her grandfather was a socialist. Out of respect for her grandfather, in 1936, Ball registered to vote as a Communist.
Previously, the House Un-American Activities Committee had compelled Ball to testify. After she testified, they told her that they had cleared her of suspicions of being a Communist.
Ball and Arnaz are gobsmacked to hear from Winchell that she's under suspicion again. Other than once checking a box for the Communist Party in the 1930s, Ball hasn't had anything to do with Communism. "My grandfather cared about the working man," Ball tells the executives from CBS and Philip Morris (the program's sponsor).
Much of the suspense of the movie lies in rooting for Ball to be cleared of HUAC's baseless charges. But Sorkin, taking some liberties, has added on added layers of tension.
In real life, these events didn't happen at the same time. But, in "Being the Ricardos," while Ball is dealing with HUAC, she discovers that she's pregnant with her second child.
The CBS and Philip Morris execs are freaked by this news. It's the early 1950s, and people on TV (even if they're as happily married as the Ricardos) sleep in twin beds. What will America do if they see a pregnant woman on TV? What do you mean, you're 12 weeks pregnant, the suits ask Ball and Arnaz. "It means 12 weeks ago, I fucked my husband," Ball says.
In yet another twist, Ball is dismayed when "Confidential," the TMZ of its time, comes out with a story showing Arnaz with a sex worker.
There has been controversy about the casting of Kidman as Ball and Bardem as Arnaz. Because Kidman isn't a comedian and Bardem is Spanish and Arnaz was Cuban.
Perhaps, because she's not doing an impersonation, I think Kidman is terrific as Ball (as Ball off-screen and as Ball playing Lucy Ricardo). She won the Golden Globe this week for Best Actress in a Drama for the role.
As a white woman, I don't feel comfortable weighing in on the controversy surrounding the casting of Bardem. But to me he nails it in his portrayal of Arnaz.
The other actors in the film are also terrific, especially, J. K. Simmons as William Frawley, Nina Arianda as Vivian Vance and Tony Hale as (showrunner) Jess Oppenheimer.
"Being the Ricardos" is Sorkin at his best. It pops with screwball banter and the excitement of early 1950s TV. It's not "Vertigo," but you won't want to take your eyes off the screen.
'Potato' charms with tale of gay Russian immigrant and his mom
Awakening to queerness during collapse of the Soviet Union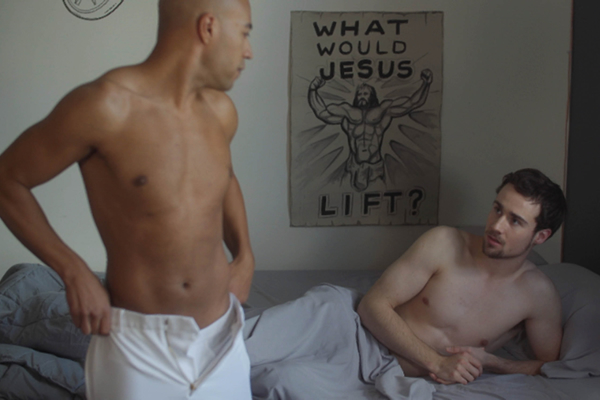 January can be a difficult month for film buffs. With so many awards contenders clamoring for your time and attention, there is certainly no shortage of titles among them to choose from, so it's not a question of slim pickings. Sometimes, though, watching one "prestige" movie after another for an entire month can feel a little bit like being a student overloaded with homework; even if you're studying a subject you like, you still need to take a break and do something just for fun every now and then.
Fortunately, in today's ever-hungry market for fresh streaming content there are new choices to be had even in the middle of Awards Season, and this month's pick of the crop is exactly the kind of fun, quirky, off-the-beaten-track queer story to provide the perfect palate cleanser when you're feeling a little overwhelmed by the heavier fare queued up on your "watch next" list – though considering that it's the tale of a gay Russian boy and his mother who flee a life of repression and hardship in their native country by emigrating to America, you might not expect it to be.
Set in the 1980s, "Potato Dreams of America" is an autobiographical offering from writer/director Wes Hurley. The "Potato" of the title is its lead character, a Vladivostok boy obsessed with American movies who is awakening to his queerness during the collapse of the Soviet Union. His mother Lena is raising him on her own, and as a prison doctor who is daily witness to the violence and hardship of being an adult male non-conformist in Russian society, she fears for his future safety. She decides to market herself as a mail order bride, and before long she and Potato are on their way to Seattle – where they will have to learn how to navigate life in America, a whole new culture with forms of oppression all its own.
Admittedly, it's a synopsis that reads pretty bleak – but that's precisely why "Potato Dreams of America" turns out to be such a delight. Rather than delivering the stark immigrant drama we've come to expect from stories such as this one, it turns those expectations upside down by offering twist after twist (along with a wry and consistent sense of humor) that keep it from becoming a predictable tale of woe and turn it instead into something much less dreary.
To begin with, there are the two central characters, a memorable pair of plucky souls who win our attention and our sympathies with their against-the-grain attitudes and refusal to give up on their dreams. They are surrounded by an ensemble largely made up of broadly drawn eccentrics; there's Grandmother Tamara (Lea DeLaria), a no-nonsense traditionalist who lovingly doles out toxic cultural assumptions with her grandmotherly advice; there's also John (Dan Lauria), Lena's rigid and seemingly conservative American husband whose fundamentalist views might just be a smokescreen for a life he has always kept hidden. Characters such as these provide a layer of satire and social commentary but remain grounded enough in the emotional arc of the story to serve as believable characters, thereby investing them with enough humanity to soften the sharpness around their edges. This is even true of Jesus – or rather, the imaginary version of Jesus (Jonathan Bennett) Potato concocts as he struggles to come of age, whose serene aloofness is somehow made completely relatable by the good-natured gay insouciance with which he is played.
Likable characters are a big part of the movie's charm, but the infectious sensibility that wins our hearts comes straight from the filmmaker himself. In telling the story of his own life – albeit a highly stylized version of it – he gives full rein to the love for cinema, and specifically American cinema, which fueled his own young dreams of America and ultimately led him to a career behind the camera that includes two seasons of the critically acclaimed comedy series "Capitol Hill" (starring Jinkx Monsoon, Ben DeLaCreme, Waxie Moon and Robbie Turner).
His movie is full of cinematic flourish, indulging in bold strokes to help its narrative unfold. Most striking of these is the choice, midway through the film, to swap out both the leading players for different actors – Potato and Lena in Russia are played, respectively, by Hersh Powers and Sera Barbieri, and in America by Tyler Bocock and Marya Sea Kaminski. From a practical perspective, of course, the abrupt change aids in depicting Potato's transition into gay life in America simply by introducing a significantly older actor who can appropriately appear in the scenes when things inevitably start to get sexy; but on a deeper level, this calculated recasting invites contemplation on the relationship between our environment and our identity, highlighting the filmmaker's seeming assertion that changing the world you live in requires you to become a different person – or perhaps, in light of the film's opening quote ("I've always been America in my heart," from queer trailblazer Quentin Crisp), that becoming the person you are meant to be requires finding a world where it is possible to do so, even if you have to build it yourself.
Still, even if Hurley's ambitious conceits bring a kind of aspirational magic realism to his film, they never become pretentious, nor do they derail for an instant the movie's sense of fun. In this, the filmmaker is greatly aided by his talented cast, peppered with familiar faces like DeLaria, Lauria, and Bennett (all of whom do exceptional character work while giving a sly and ironic nod to their own familiar persona), but dominated by the masterful performances from the four actors playing his two leads. Both Barbieri and Kaminski are exceptional as Lena, making her the unorthodox and empowering heroine she deserves to be; as the two incarnations of Potato, both Powers and Bocock bring powerful charisma to the role – but the younger Powers deserves special kudos for a thoroughly mature and self-aware performance worthy of an actor twice his age or older.
"Potato Dreams of America" made a big splash at last year's SXSW, as well as at Los Angeles' Outfest, where it won Hurley the festival's Grand Jury award for Best Screenplay because of its "unique non-traditional portrayal of a gay immigrant's transition to America and his relationship to his mother." It's this quality that makes it a must-watch experience. As Hurley says in his official director's statement for the film: "Despite the heavy subject matter, the story of my mom and I coming to America is not only very funny but also very inspiring, with an ending that will have to be seen to be believed. I believe this story of unconditional love, human resilience and the power of hope is what the world needs right now."
After watching his truth-is-stranger-than-fiction story and thoroughly enjoying it, we can safely assure you that he's not wrong.
"Potato Dreams of America" opens for a limited theatrical run on Jan. 14. It releases on VOD platforms Feb. 22.
Looking ahead to a very queer year at the movies
A boost in trans representation and bi role for Harry Styles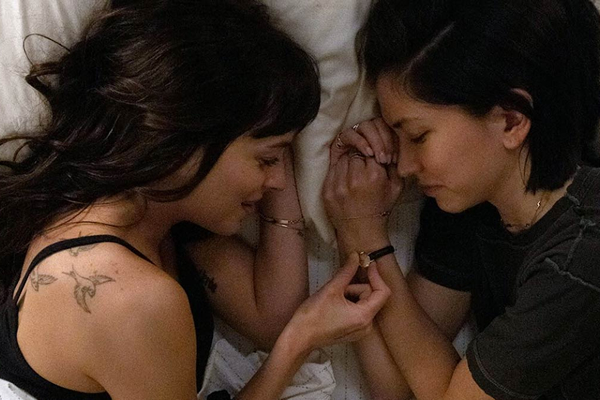 It's only the first week of the new year and awards season has barely begun – but before we dive headlong into the process of bestowing honors on the best movies of 2021, it seems like a good time to pause and take a look forward to the movies coming our way in 2022 – specifically those with LGBTQ appeal.
There are plenty of reasons to be excited. After a year with zero trans representation on the big screen, the next one promises several offerings that not only feature trans characters, but put them front-and-center – and that's not even counting the remake of queer author Clive Barker's "Hellraiser" with trans actress Jamie Clayton as Pinhead. There are also a plethora of same-sex romcoms, a notable increase in diversity among the leading players, and at least one high-profile title that hopes to help Hollywood make its tradition of bi-erasure a thing of the past.

SCREAM
Horror fans are doubtless already aware of (and eagerly anticipating) the return of the "Scream" franchise to the big screen. Set to debut on Jan. 13, the fifth installment of the wildly popular 1990s slasher film series is a reboot in which a fresh crop of teens find themselves being stalked by a killer in a Ghostface mask. The new generation of potential victims – which includes Kyle Gallner, Mason Gooding, Mikey Madison, Dylan Minnette, Jenna Ortega, Jasmin Savoy Brown, Sonia Ammar, Jack Quaid and Melissa Barrera – are joined by returning veterans Neve Campbell, David Arquette, and Courtney Cox, when the emergence of a new killer prompts the return to Woodsboro of original final girl Sidney Prescott (Campbell). The iconic franchise has always had plenty of queer appeal – original screenwriter Kevin Williamson recently revealed in an interview with The Independent that it was inspired by the "gay survival" mindset he developed as an openly gay teen – but the upcoming film ups the ante by introducing an out queer character (played by Brown), and the trailer hints strongly toward a same-sex romance as part of the movie's plot.
BROS
Possibly the biggest news in LGBTQ movies for 2022 is this hotly anticipated romantic comedy spearheaded by gay comedian and actor Billy Eichner — touted as the first gay romcom from a major Hollywood studio — which arrives in August. Co-written by Eichner and director Nicholas Stoller, there's not a lot of detail about the plot besides the fact that it revolves around two men attempting a relationship despite their shared fear of commitment, but that's enough to get us all on board considering that the two men are played by Eichner and hunky Luke Macfarlane. Better still, in a reversal of the usual Hollywood standard, all the roles in the film – even the straight ones – are played by LGBTQ performers, including Harvey Fierstein, Amanda Bearse, Guillermo Diaz, Jim Rash, and Bowen Yang. Let's hope it's the beginning of a new normal.
FIRE ISLAND
Speaking of Bowen Yang, the out "Saturday Night Live" star also heads to the big screen this year alongside fellow comedian Joel Kim Booster in this modern-day comedy of manners inspired by Jane Austen's classic novel "Pride and Prejudice." Written by Booster and directed by Andrew Ahn, it revolves around two gay besties who head to the titular New York queer retreat for a week of fun and frolic with an eclectic group of friends, setting the stage for a satirical observation of the social behavior and class hierarchies of gay men — not just around economic status, but around such manufactured dividing lines as body type and ethnic heritage. Also starring Margaret Cho, Conrad Ricamora, Zane Philips, and Nick Adams, there's no release date slated yet for this one – but with a premise like that, it can't come soon enough for us.
WHAT IF?
Billy Porter makes his directorial debut this year with this teen romance written by Ximena García Lecuona. A love story about a high school senior who must overcome his shyness in order to win the affections of the girl he's been crushing on. It sounds like typical fare, but there's a refreshing twist — his crush is trans. With Porter behind the camera, you know it's not going to be dialing down any of the inherent queerness of that scenario, and with real-life trans actress Eva Reign as the star, it's a sure bet that this sweet story of teenage love (based, incidentally, on a real-life Reddit post) is going to be a real ground-breaker. Release date TBA.
AM I OK?
Directed by the wife-and-wife team of Tig Notaro and Stephanie Allynne, this promising entry is the story of two best friends, Jane and Lucy, whose lives are thrown into chaos when them gets a promotion that requires a move to London and the other comes out as gay. Billed as "a relatable, poignant, and often humorous look at the transformative power of human vulnerability," it stars Dakota Johnson and Sonoya Mizuno. With its debut slated for the Sundance Film Festival at the end of January, it's likely to be coming our way for wide release later in 2022.
FRAMING AGNES
Also premiering at Sundance is this Chase Joynt-directed historical drama about a pioneering, pseudonymized transgender woman who participated in Harold Garfinkel's gender health research at UCLA in the 1960s. Described as a "rigorous cinematic exercise that blends fiction and nonfiction" and "endeavors to widen the frame through which trans history is viewed," it features an impressive lineup of trans stars – including Zackary Drucker, Angelica Ross, Jen Richards, Max Wolf Valerio, Silas Howard, and Stephen Ira – reenacting and bringing new perspective to an important chapter of trans history. Again, we can expect to see this one some months after its January debut at Sundance.
MY FAKE BOYFRIEND
Another romcom, this Gen-Z and Millennial-targeted offering stars actor/musician Keiynan Lionsdale ("Love, Simon"), Dylan Sprouse ("Riverdale"), and Sarah Hyland ("Modern Family") in a story about a young man (Lonsdale) who, under the direction of his unconventional best friend creates a fake boyfriend on social media in order to keep his "awful ex-lover" from trying to come back into his life – only to have the plan backfire when he meets someone he thinks might be the real love of his life. Slated for release sometime around Pride month, this one will likely be popular on the strength of its attractive young stars alone.
MY POLICEMAN
As far as attractive young stars go, you can't do much better than pop musician-turned-actor Harry Styles, who stars in this UK-set romantic drama from Michael Grandage and Greg Berlanti as a bisexual policeman who loves a man (David Dawson) but marries a woman (Emma Corrin) because same-sex relationships are illegal. Four decades later, his former lover re-enters his life, and his long-held secret might not be the only thing that comes out. Linus Roache, Gina McKee, and Rupert Everett portray the older versions of the three members of this star-crossed romantic triangle. No release date has yet been announced, but with the star power involved in this one we can be sure it will make a big splash when it lands later this year.
Top 10 movies of 2021
Spielberg dazzles and Campion triumphs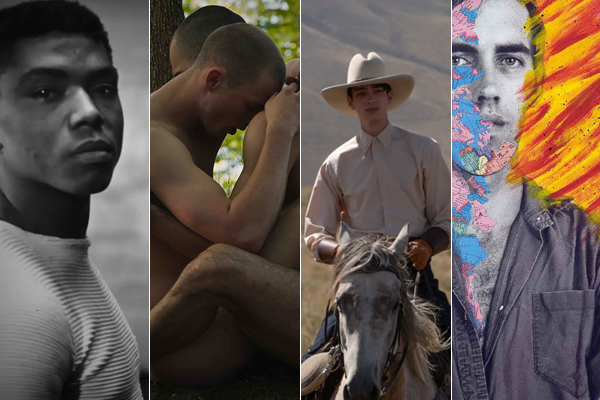 As Hollywood struggled to adapt to the ongoing pandemic, 2021 brought us a surprisingly eclectic crop of movies – something clearly reflected by the Blade's list of our 10 best-reviewed films of the year, which includes three musicals, three documentaries, and a western:
#10: tick, tick… BOOM!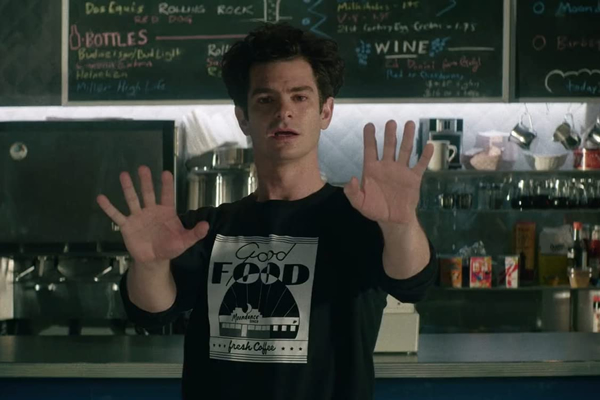 Lin-Manuel Miranda makes another appearance on the list with his feature directorial debut, this adaptation of an autobiographical work by "Rent" composer Jonathan Larson that is possibly the most perfect movie ever made for musical theater fans. Following the young Larson as he grapples with the dilemma of whether to give up his Broadway hopes for an easier life and a more secure future, it's an explosively energetic love letter to musicals that celebrates the joy of theater while honoring the legacy of a groundbreaking artist taken too soon by tragedy. The outstanding cast (which includes Bradley Whitford as the late Stephen Sondheim and a who's-who of Broadway legends showing up at every turn) is led by Andrew Garfield, who surpasses expectations with a tour-de-force performance as Larson.
#9: Ailey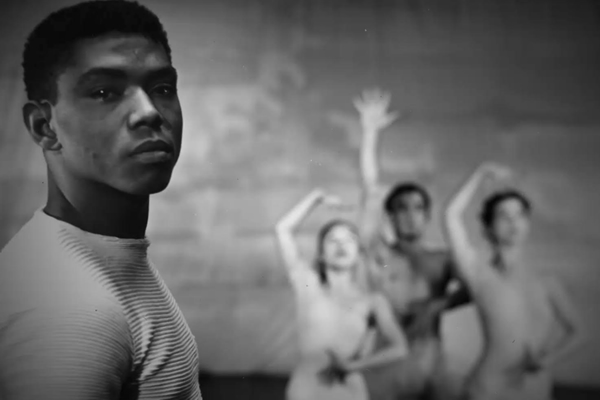 More than 30 years after his death, Alvin Ailey is still lauded as a trailblazing pioneer for his breathtakingly theatrical presentations exploring and uplifting Black experience in America – but even among dance aficionados, many people today would be hard-pressed to tell you much about his life. Jamila Wignot's ethereal documentary attempts to correct that with a dreamy portrait of a genius who sublimated his entire being into the creation of his art – and better still, mines a bounty of exquisite performance footage to provide the gift of seeing dancers in motion as they execute the sheer visual poetry of his choreography.
#8: In the Heights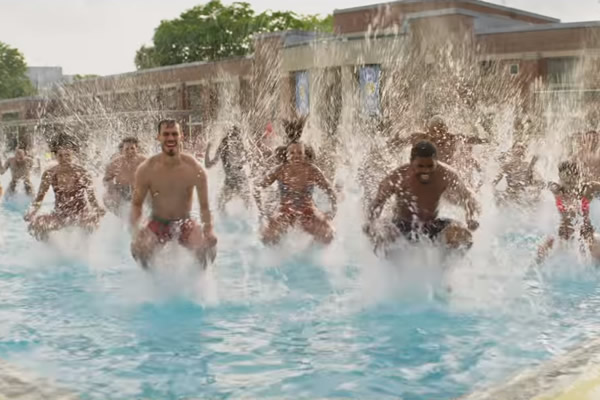 Onstage, Lin-Manuel Miranda's first Broadway musical was an infectious celebration of community, infused with a generous spirit of hope and driven by an irresistible Latin beat. On film, director John M. Chu delivers all that and more with breathtaking cinematic vision and a healthy dose of "magical realism" that does nothing to undercut the material's streetwise swagger. Recapturing the elusive charm of the old-school movie musical while asserting itself as a product of its own time, it spotlights a dazzlingly talented ensemble (led by Anthony Ramos in an eminently likable performance) and delivers the almost euphoric refreshment of seeing a major Hollywood film populated almost entirely by people of color. That alone is enough to make it one of the year's most important movies.
#7: Swan Song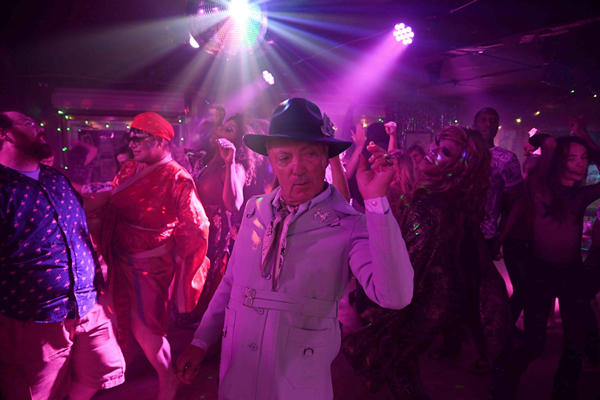 From director Todd Stephens comes this unexpected delight of an indie comedy, featuring underground cinema icon Udo Kier as "Mr. Pat," an elderly hairdresser who breaks out of his nursing home to style a former client's hair for her funeral. The improbably cast but brilliant star delivers a master class in subtlety and shade that ceaselessly entertains us as he sashays his way through a small-town odyssey that doubles as a meditation on the forgotten fabulosity of our queer elders – reminding us how much they've lived through, how much we owe them, and how much they still have to offer, all while keeping an irresistible smile on our face.
#6: Benedetta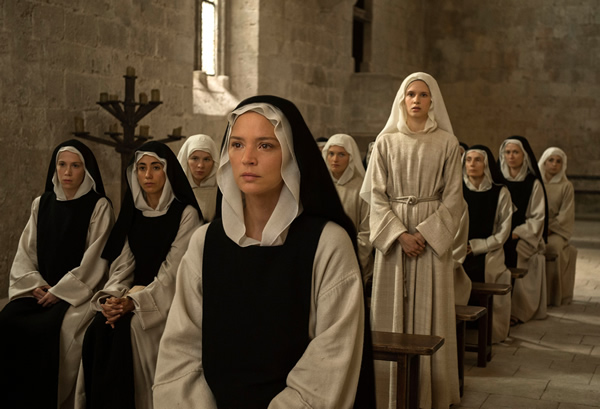 Veteran Dutch filmmaker Paul Verhoeven returns in top form with this slice of obscure-but-true history about the rise and fall of a 17th century nun, heralded as a prophet because of her intense religious visions until a secret lesbian affair draws the ire of the church hierarchy. True to the "Showgirls" director's reputation as a provocateur, it's a blend of social satire, psycho-sexual themes, graphic violence, and near-exploitation-level erotic imagery – but it's also full of sly observations about religious hypocrisy, systemic oppression, and the way white heterosexual cisgender men keep the deck eternally stacked in their own favor.
#5: Wojnarowicz: F*ck You F*ggot F**ker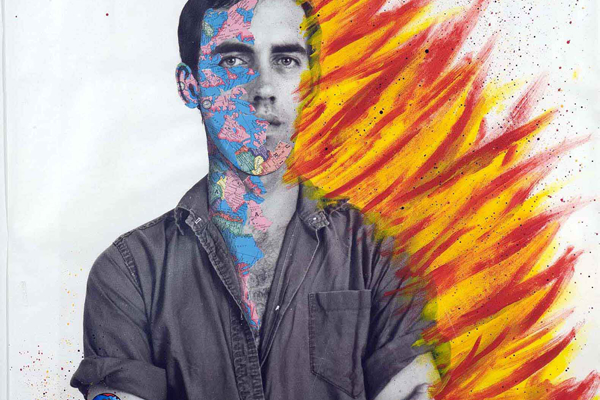 Chris McKim's documentary about iconic AIDS-era artist David Wojnarowicz is comprehensive, immersive, and heavy with the almost corporeal substance of the late artist himself, a valuable historical chronicle made possible by the intensity with which he recorded his own life – and the skill with which McKim compiles that material to deliver him to us nearly three decades after his death. Revealing Wojnarowicz as an incendiary rebel who saw his own body as a weapon against a cruel and indifferent establishment, McKim honors him with a powerful film that not only informs, but inspires us to take up the torch of its subject's righteous rage.
#4: Saint-Narcisse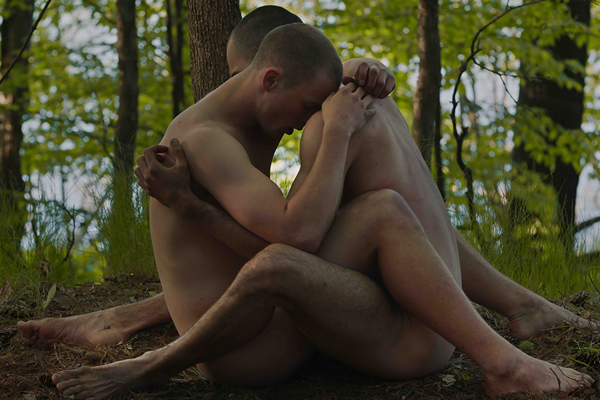 The latest film from Bruce LaBruce is a deliciously subversive adult fairy tale set in the 1970s, in which a selfie-snapping narcissist reunites with his long-lost mother and goes on a quest to rescue his twin brother from a monastery where he is being kept as a sex slave. A blasphemous web of sex, incest, and revenge, it's a campy, unabashedly queer psychosexual thriller that proves the iconoclastic Canadian director still delights in pushing our buttons. At the same time, it's a sly satire of our modern, self-obsessed culture that forces us to question societal norms – and a welcome reminder that queer cinema can still be transgressive.
#3: Velvet Underground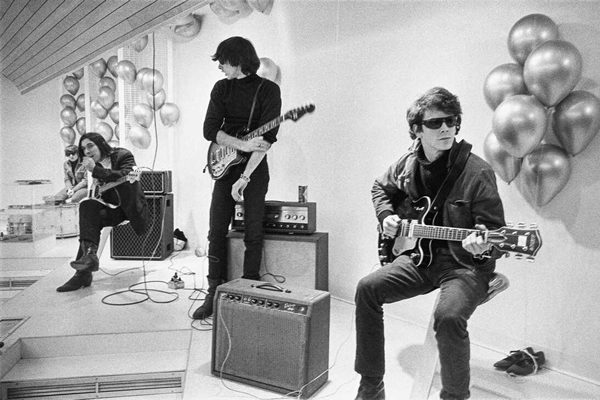 Todd Haynes' lavishly immersive chronicle of the proto-punk band that rose to ephemeral fame in Manhattan's Warhol-dominated art world of the 1960s is more than just a music documentary, it's a piece of pure cinema that exemplifies its genre while transcending it entirely. The veteran queer director doesn't just give us the story of the Velvets in sights and sounds, he transports us to the time and place that allowed them to exist via a seamless blend of visuals, words, history, and, above all, music, providing a total sensory experience that feels like a direct portal into the era itself.
#2: The Power of the Dog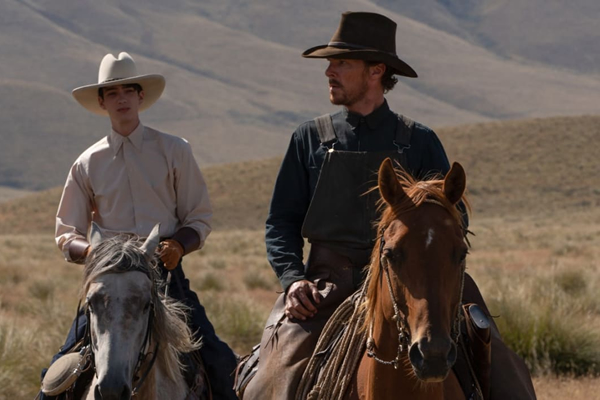 Jane Campion's elegiac western has garnered awards buzz for good reason. In its character study of a domineering rancher who browbeats everyone around him until long-repressed feelings are sparked by his brother's "sensitive" new stepson, her movie subverts more than one toxic trope, deconstructing the myth of the hyper-masculine cowboy hero while leaning into our pre-conditioned expectations about queer romantic narratives to set up a perversely satisfying surprise ending right before our eyes. With a powerhouse performance by Benedict Cumberbatch at its center, and boosted by sumptuous location cinematography, this visually eloquent period drama draws us in and leaves us shaken like few American films in recent memory.
#1: West Side Story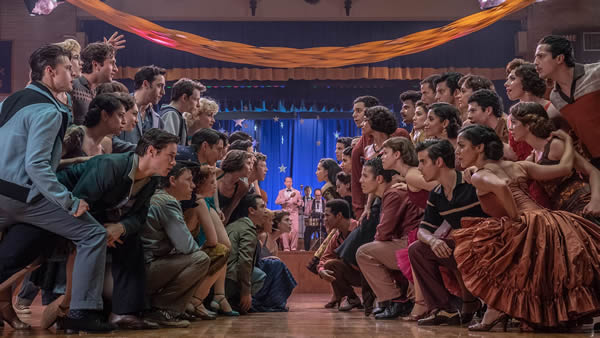 Steven Spielberg's remount of Bernstein and Sondheim's musical retelling of "Romeo and Juliet" achieves what doubters assumed would be impossible: a rendering that succeeds in bringing a contemporary sensibility to the classic material while leaving it fundamentally unchanged. Sumptuously re-staging this stylized 1950s story of racial conflict and violence for a more evolved era, it's a new adaptation in which Spielberg's unparalleled fluency in visual storytelling blends with Tony Kushner's literate expansion of the original script for an effort that celebrates the original masterpiece while transforming it into something thrillingly new – and showcasing a spectacularly talented young cast, to boot. Purists may quibble and racists may be triggered by the purposeful omission of subtitles in Spanish-language scenes – but this career-capping triumph deserves all its accolades, nonetheless.