Rehoboth man arrested for desecrating Pride flag at B&B
Police decline to label incident as hate crime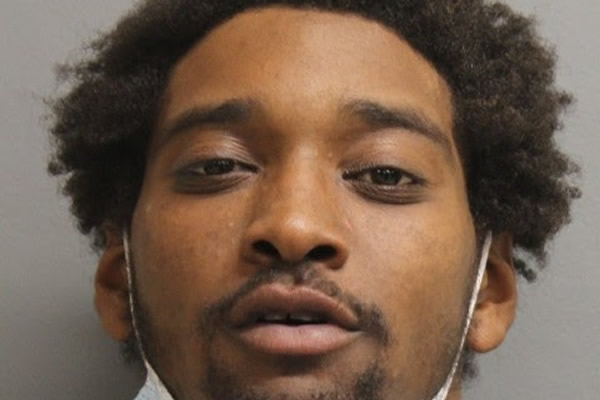 The gay owners of a Rehoboth Beach guest house and the LGBTQ group CAMP Rehoboth have praised the Rehoboth Beach Police Department for quickly arresting a male suspect one day after he allegedly removed an LGBTQ rainbow Pride flag hanging from the porch of the guest house and stepping on it before burying it in snow.
But in a joint statement released Feb. 4, the Rehoboth Guest House and David Mariner, executive director of CAMP Rehoboth, expressed concern that Rehoboth police did not classify the Feb. 1 rainbow flag incident as a hate crime.
"While the quick action of the police is greatly appreciated, we respectfully disagree with their decision not to classify this activity as a hate crime or hate bias incident," the statement says.
A Rehoboth police spokesperson could not immediately be reached for comment. The Blade will update this story if Rehoboth police provide an explanation for why they chose not to classify the incident as a hate or bias related incident.
The joint statement by the guest house, which bills itself as an LGBTQ-friendly bed and breakfast, and CAMP Rehoboth does not mention something that some LGBTQ activists may find surprising – that a Feb. 3 Rehoboth police press release announcing the arrest in connection with the flag incident does not identify the flag as a rainbow Pride flag or that it was removed from a gay guest house.
"Jordan Reed, 23, of Rehoboth, Del., was arrested Wednesday afternoon [Feb. 2] following an investigation by police into two separate incidents of trespassing and criminal mischief," the police press release says.
"On Tuesday, February 1st, 2022, at around 2:30 pm, Rehoboth Beach Police were called to the second block of Maryland Avenue for a disorderly subject who entered onto a residential property, removed a flag from the front porch and buried it in the snow," the release continues.
"While on the scene at the residence, at around 3:15 pm, the responding officer was contacted by a separate victim who reported that the tire to his trailer had been slashed," the release says, adding that the trailer was parked on the same block as the "residential property."
The police press release says that through "investigative means, witness interviews, and the use of various sources of video surveillance, police were able to develop Reed as a suspect." It says police observed Reed the following day walking on Rehoboth Avenue near the Rehoboth traffic circle and took him into custody without incident.    
The release concludes by saying Reed was arrested and charged with one count of criminal mischief of under $1,000; one count of third-degree criminal trespass; and one count of disorderly conduct. It says he was released on $1,500 unsecured bail.
In their own joint statement released to the press, the Rehoboth Guest House and CAMP Rehoboth provide details they say can be seen in some of the surveillance video that captured Reed's actions that the police did not publicly disclose.
The events associated with Reed's action "included the desecration of a Pride Flag hanging outside the Rehoboth Guest House, a LGBT owned and operated business and a popular destination for the LGBTQ community," the statement says.
"In video supplied to the police, Jordan Reed removes the flag, steps on the flag, and buries the flag in snow," the statement continues. "In the high-resolution version of the video, you can also see Reed spit on his hands and rub the spit into the flag before he buries it," the statement says.
"Accordingly, we have forwarded this information to the Delaware Division of Civil Rights," the statement adds. "Individuals who experience hate crimes or hate bias incidents should always call their local police first but can also report these incidents to the Delaware Division of Civil rights" by phone, email or an online complaint form, the statement says.
"The LGBT community, and CAMP Rehoboth specifically, have a longstanding positive relationship with the Rehoboth Beach Police Department," the statement concludes. "We look forward to continuing those relationships and working together whenever possible."
The Blade also couldn't immediately determine whether prosecutors that oversee cases like this in the Sussex County courts in nearby Georgetown, Del., might consider exercising their authority to upgrade the charge against Jordan Reed to include a hate bias designation.
The Delaware state hate crimes law includes coverage for victims targeted for a crime based on their sexual orientation and gender identity.
Rehoboth's anti-climactic election raises concerns over process
Incumbent Chrzanowski criticizes delay in candidate's filing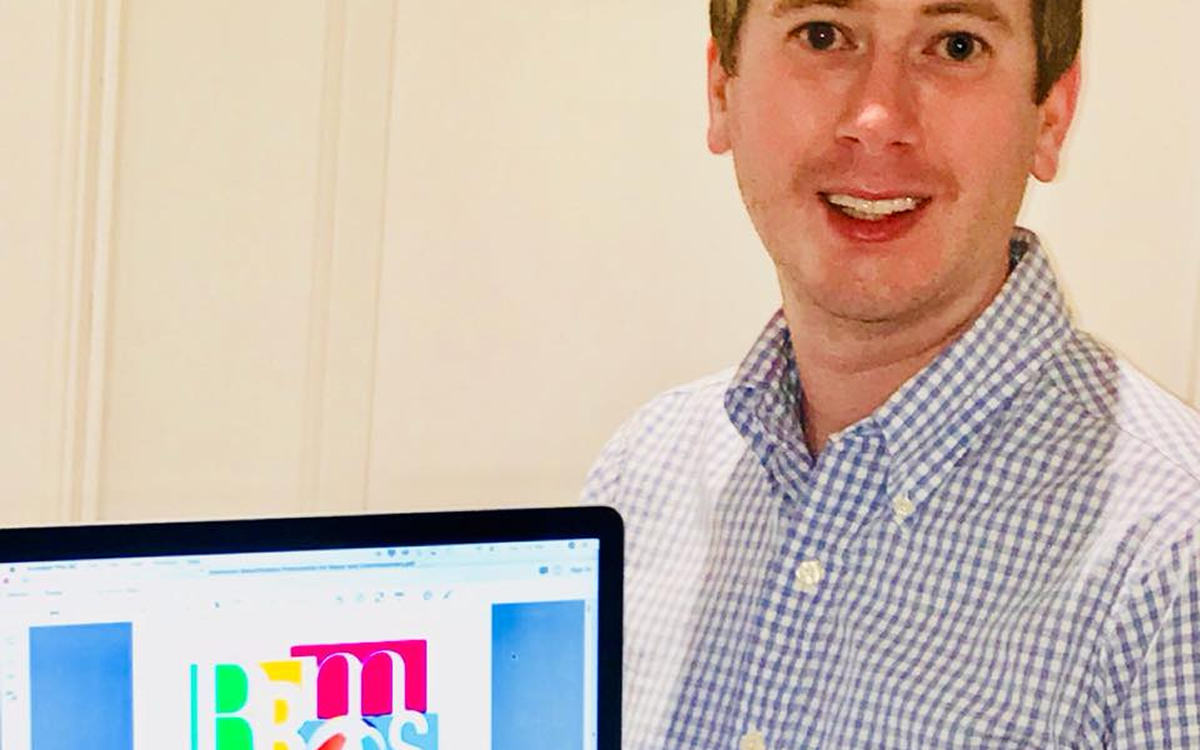 It was an anti-climactic election in Rehoboth Beach, Del., last month, when only two candidates emerged for two city commissioner seats.
Edward Chrzanowski ran unopposed for re-election and Francis "Bunky" Markert was named to fill the open commissioner seat being vacated by incumbent Susan Gay. While the uncontested races meant no official election was held in the beachside city this year, the proceedings were not devoid of controversy. In a conversation with the Blade, Chrzanowski voiced concerns with this year's election proceedings.
At the beginning of the day on June 6 — the deadline to file for the election — Chrzanowski was the only candidate to formally enter the race for commissioner, motivated by his desire to see through ongoing infrastructure development plans, he said. At the time, Gay, the other incumbent commissioner whose term ended this year, had made no official statement regarding her candidacy, and no other candidates had filed for election.
But by the end of the day, Markert — who ran unsuccessfully for the position in 2014 — was nominated for election in a petition submitted by Jan Konesey, a circulator. The next day, Gay announced she would not seek reelection due to family health concerns. "I am not leaving Rehoboth Beach," Gay said in the June 7 statement, but "I have decided not to seek re-election."
With only two candidates in the running, Chrzanowski and Markert were exempt from participating in an official election. Chrzanowski, who is gay, noted he was "very glad" that he would not "have to campaign," but criticized his colleague's behavior surrounding registration for the election. In a conversation with the Blade, he alleged that Gay deliberately waited to announce whether she would seek reelection, which meant prospective opponents were unaware of the vacancy and therefore less likely to enter the race. He also suggested that Gay encouraged "one of her friends" — Markert — to file his candidacy in her place, without opposition.
"I'm very disappointed with what my colleague who decided not to run for reelection (did)," Chrzanowski said. "I announced my candidacy pretty early on to allow the public to absorb that. If someone wanted to run against me, I'd obviously give them the chance to do that."
The idea of his colleagues "playing behind the scenes" left him feeling "disappointed," he added. "Given the person that is running, or now will walk in as a commissioner, I would have much preferred there be an election and that person be challenged."
But Gay and Markert both deny that they coordinated their decisions regarding the election.
Gay said she had initially planned to seek reelection, but a "change of plans" caused by family health circumstances made her feel she could not faithfully carry out the position for another consecutive term. "It was actually very last minute," she said. "In fact, I had an (election) petition all set to go."
"I realized that I could not devote the time that I needed" to the position, Gay explained. "I take the work very seriously. I wanted to be able to devote my full attention to it, and I just cannot right now."
"It was a very, very, very difficult decision," she added.
Markert said he presumed someone else would run in the election, so an uncontested race did not influence his candidacy.
In 2014, Markert was appointed to the city's planning commission. He said his experience both as a resident of Rehoboth Beach and as a volunteer in local government led him to want to serve the city further by guiding its development as a commissioner, moving Rehoboth Beach forward while also preserving its unique character and qualities.
Gay said that waiting to the end of the allotted window to announce candidacy in the commissioner election was not unusual in city politics. In previous years, candidates often submitted their petitions on the very last day allowed, she explained.
"There's a tradition here, and Ed should know this because he did it himself," Gay said. "I went and ran three years ago. There were two candidates that announced in advance, and then the last four — Ed was one of them — turned in their petitions" on the latest day possible.
In an email to the Blade, Rehoboth Beach communications specialist Lynne Coan confirmed that in the 2019 election, when Chrzanowski and Gay were most recently elected, they both filed their petitions less than an hour before the deadline.
Gay added she was traveling when Markert's petition was submitted, and was therefore not immediately aware he was an official candidate.
"Every year, we never know until the last minute who (the candidates are) going to be," she said. "I don't think anybody's decision to run should be dependent on anybody else, and it certainly wasn't for me. If people want to run they should step up."
Regardless of the circumstances that brought them to their positions, Chrzanowski and Markert received approval from the city's Board of Elections and are slated to serve as city commissioners. Reflecting on this year's proceedings, each expressed mixed feelings about the lack of a formal election.
For Chrzanowski, who previously won a contested race for city commissioner, avoiding the "divisiveness" of a local election was advantageous. But he added that there was something lost without formal proceedings, which offer the public an opportunity to challenge candidate platforms and even enter the race should they feel their views are unrepresented.
For Markert, running uncontested removed significant monetary and time constraints. Still, a formal election would have helped him connect with the local community, and their support would have granted " a certain level of legitimacy" to his representing them in city government.
"I would prefer to be up there, elected … (but) I'm a qualified candidate," he explained. "In three years time, if I was to run again, and I plan to run again, maybe I'll be able to be elected."
According to Coan, the Board of Elections will meet on July 12 to finalize the 2022 election. Chrzanowski and Markert will begin their terms on Sept. 16.
CAMP Rehoboth names Lisa Evans interim director
Sees primary goal as fostering stability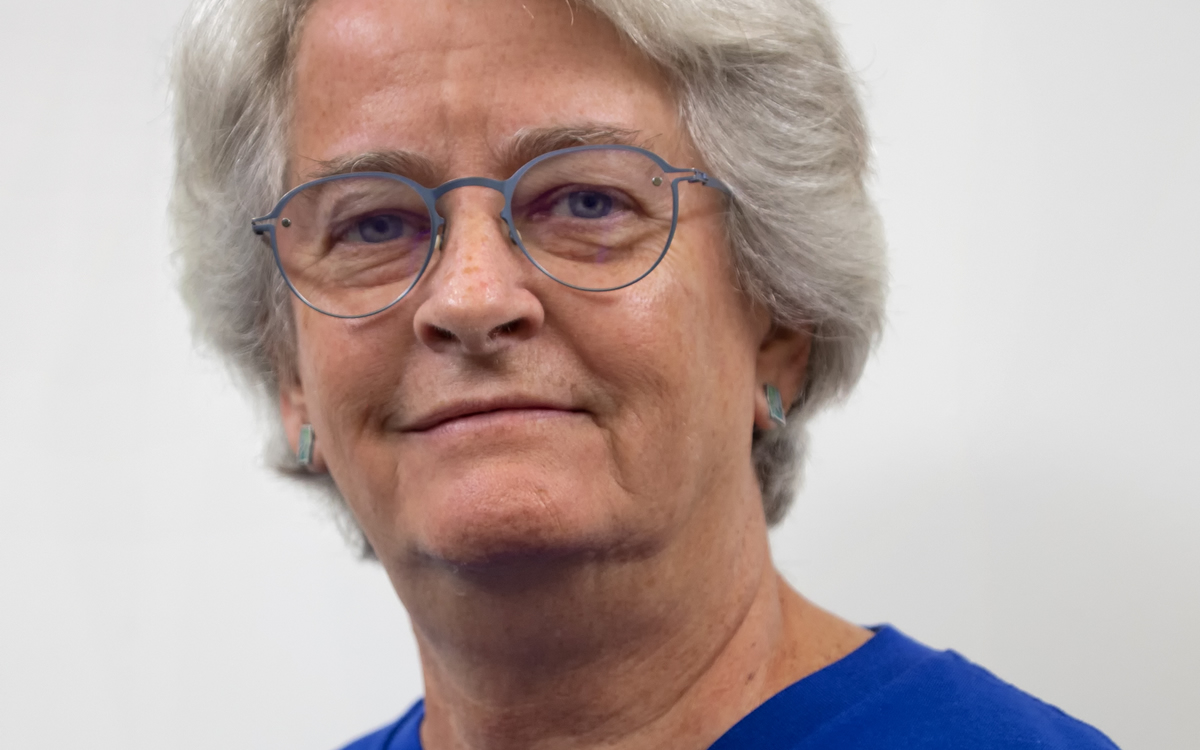 Lisa Evans, who currently serves as acting manager of CAMP Rehoboth, an LGBTQ advocacy nonprofit based in Rehoboth Beach, Del., has been named the organization's interim director.
CAMP Rehoboth's search for an interim director began after David Mariner stepped down from the role on May 31. On June 10, Mariner announced the official launch of Sussex Pride, a new LGBTQ nonprofit serving the greater Sussex County, Del. community.
Evans steps into her new role with an extensive background "in the world of nonprofits." For more than 40 years, she has done nonprofit and government work in Baltimore, primarily in the housing sector.
"The acronyms here at CAMP Rehoboth are different than what I used to use in the housing world," Evans said, but "the fundamentals … carry through no matter what the nonprofit is."
Since April, Evans has served in an "advisory role" as acting manager, working directly with staff and community members to "troubleshoot" any issues that arose following Mariner's announced departure, said Wesley Combs, president of CAMP Rehoboth.
Evans was selected as part of a nationwide search for an interim director that began as soon as the organization's board of directors became aware there would be a vacancy in the position, he added. She was selected from a group of four final candidates as the best fit for the role.
"The executive committee immediately met to form a search committee that would be responsible for identifying qualified candidates who have experience serving as interim executive directors, which is a specific, unique expertise," Combs said. "Lisa was the person who was the most qualified and (the) best fit for what CAMP Rehoboth was looking for."
In 2020, CAMP Rehoboth began developing a strategic plan that was ultimately left unimplemented because of the onset of the COVID-19 pandemic. Moving forward, the organization aims to develop and implement a plan using the 2019 plan as a reference.
"We're going to use (the 2019 plan) as the basis for this process, revisit it and engage members of the community for feedback on ensuring that it is currently relevant to reflect the needs of the community today," Combs said, a process that Evans will help lead.
In particular, the plan will further examine how to better serve trans individuals and LGBTQ youth in the greater Rehoboth Beach area, Combs said.
Combs added that CAMP Rehoboth aims to complete the planning phase by October and use it to develop a job listing for a permanent director. Currently, they hope to release the job description in November and locate a new director in February, he said.
While Evans owned a home in Rehoboth Beach she regularly visited for more than 25 years, her permanent move to the city came in 2020, when she retired just before the pandemic. Living in the city full time has helped her realize "that CAMP is very much a [critical] part of the Rehoboth community."
Beginning her term as interim executive director, Evans emphasized that she has one central goal in mind for the organization: stability.
"I don't see my role here as turning anything upside down," but rather "making sure that we continue to do the things that we're doing — that we continue to do them even better if possible," Evans said.
"That's how I see my role: making sure everything's in great order … so that when a permanent executive director comes in they've got something great to build on," she added. "I'm willing to go back to retirement."
Summer Solstice celebration to raise money for CAMP Rehoboth
The Lodge at Truitt Homestead will host 'white party' June 25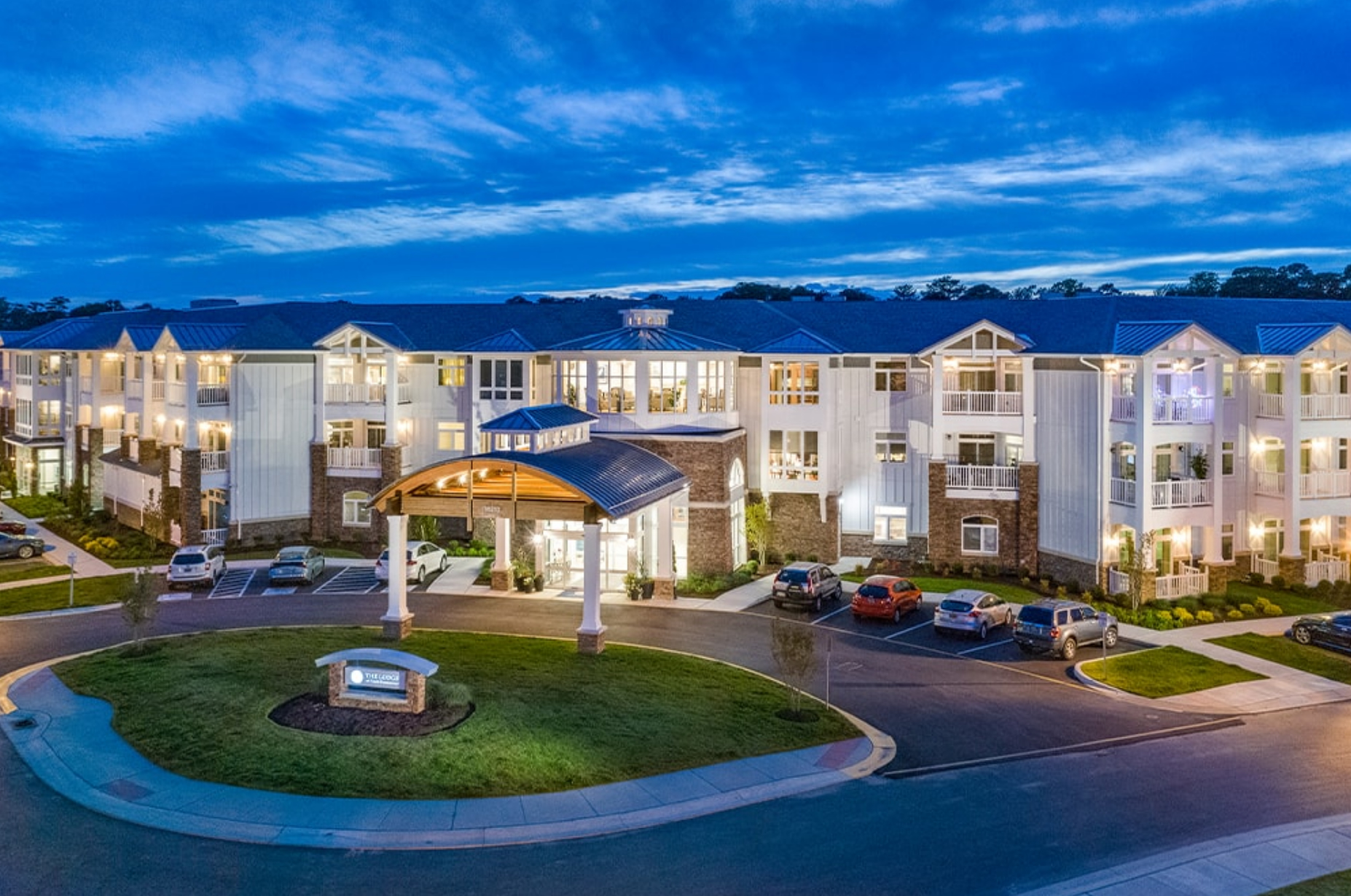 The Lodge at Truitt Homestead on June 25 will host its second annual Summer Solstice Fundraiser, aiming to raise money for CAMP Rehoboth, an LGBTQ advocacy nonprofit organization based in Rehoboth Beach, Del.
The celebration's theme is "white party," and attendees are invited to come in white attire, according to the event description. During the event, hors d'oeuvres and two cocktails will be provided to guests, and a silent auction as well as fundraising raffles will be held. In addition, Peggy Raley and the True Blue Jazz Band will provide a musical performance.
"We are once again partnering with our LGBTQ family at CAMP Rehoboth," the event description reads. "This is a special organization that seeks to promote community well-being … (and) promote human and civil rights" through the arts, cultural programs, education, advocacy, health services, community building and more, it added.
In its first fundraiser held last year, The Lodge raised $9,000 for CAMP Rehoboth — an amount they hope to surpass this year, wrote Amy Quinter, administrative assistant at Vantage Point Retirement Living, Inc., in an email to the Blade. Vantage Point oversees The Lodge, among other locations in the mid-Atlantic region.
Tickets for the event cost $75, and can be purchased from The Lodge through Eventbrite. More information about CAMP Rehoboth can be found on the CAMP Rehoboth website.