Rehoboth's iconic Dolle's sign comes down
Boardwalk landmark removed after nearly 60 years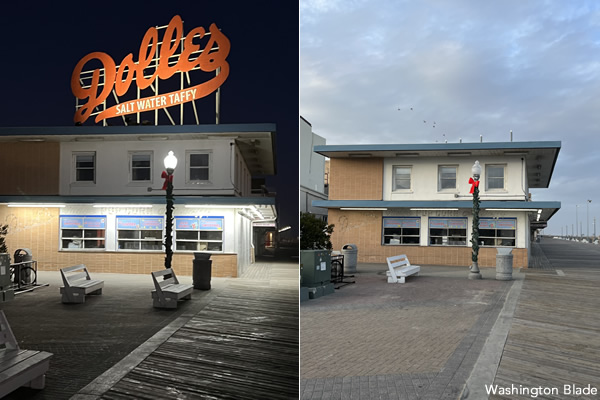 REHOBOTH BEACH, Del. — A small crowd of locals gathered on a mild December morning on Dec. 15 to watch as the iconic bright orange Dolle's sign, which has welcomed boardwalk visitors here for nearly 60 years, was taken down.
Dolle's Candyland has operated here since 1927 at 1 Rehoboth Ave. on the boardwalk, but owner Tom Ibach announced earlier this year that he is moving his store a few doors down, necessitating removal of the sign.
The Rehoboth Beach Museum has agreed to store the sign with hopes of mounting it on the side of its downtown building. A Board of Adjustment meeting is slated for Dec. 27 where the museum will present its plan for the sign for town approval, according to the Cape Gazette.
Social media reaction to the removal was swift and harsh, with many locals bemoaning the loss of an important part of the town's history. The billboard — arguably the most recognizable Rehoboth landmark — was photographed by untold thousands of visitors over the decades and has been painted by many local artists.