Rehoboth's iconic Dolle's sign comes down
Boardwalk landmark removed after nearly 60 years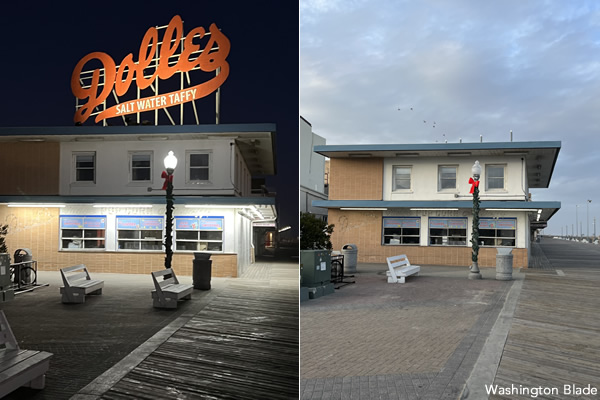 REHOBOTH BEACH, Del. — A small crowd of locals gathered on a mild December morning on Dec. 15 to watch as the iconic bright orange Dolle's sign, which has welcomed boardwalk visitors here for nearly 60 years, was taken down.
Dolle's Candyland has operated here since 1927 at 1 Rehoboth Ave. on the boardwalk, but owner Tom Ibach announced earlier this year that he is moving his store a few doors down, necessitating removal of the sign.
The Rehoboth Beach Museum has agreed to store the sign with hopes of mounting it on the side of its downtown building. A Board of Adjustment meeting is slated for Dec. 27 where the museum will present its plan for the sign for town approval, according to the Cape Gazette.
Social media reaction to the removal was swift and harsh, with many locals bemoaning the loss of an important part of the town's history. The billboard — arguably the most recognizable Rehoboth landmark — was photographed by untold thousands of visitors over the decades and has been painted by many local artists.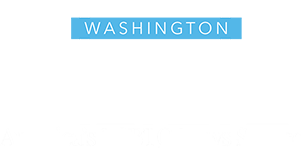 Rehoboth theater drops plans for new buildings in town
Officials end lawsuit aimed at reversing city's refusal to approve project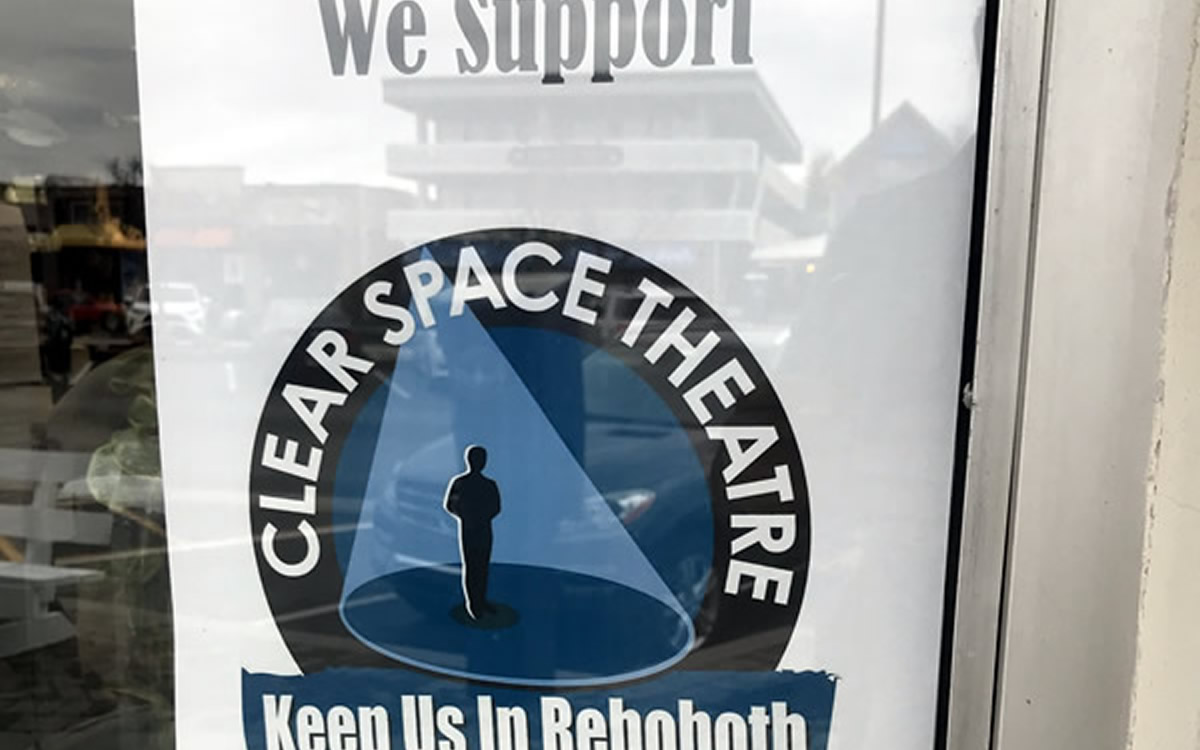 The Clear Space Theatre Company in Rehoboth Beach, Del., announced on Wednesday that it has dropped its plans to build a larger theater and an adjacent rehearsal theater in a new in-town location because it no longer has the financial resources to continue its lawsuit challenging local officials' refusal to approve the building project.
The announcement by Clear Space to end the project comes nine months after it filed a lawsuit charging Rehoboth Mayor Stan Mills and the Rehoboth Board of Commissioners with violating local and state law by voting to overturn a decision by the Rehoboth Planning Commission to approve plans for the two new theater buildings.
Supporters of the theater, including many of Rehoboth's LGBTQ residents and summer visitors, believe the mayor and commissioners based their action on opposition to the project by a small but vocal minority of homeowners and renters who don't want the theater buildings near their homes, even though they would have been built on Rehoboth Avenue, which serves as the city's main business and commercial boulevard.
Opponents have said the back walls of the two proposed theater buildings would face a residential street lined with houses and would create excessive noise and parking problems among other adverse effects. Wesley Paulson, the Clear Space Theatre executive director, has said steps had been taken to minimize noise and parking related issues. He pointed out that plans for the two theaters were in full compliance with local zoning and building codes.
"Following months of serious debate, the board and staff of Clear Space Theatre have decided to end the project on Rehoboth Avenue," the theater announced in a July 27 statement. "This was an extremely difficult decision, as Clear Space has spent years working on the development with the goal of expanding the vibrant arts community in Southern Delaware," the statement says.
"The excessive financial commitment to fight the City of Rehoboth in court over approved site plans makes the project untenable," the statement continues. "As we were met with roadblock after roadblock, legal action was justified and necessary to move forward," it says. "However, the financial hardship it would require has led the Clear Space Theatre Board of Directors to vote to end the lawsuit. The three lots on Rehoboth Ave., which we'd hoped would serve as an arts destination, will be sold," according to the statement.
The statement adds, "We will seek other options to allow for growth and the ability to better serve residents and visitors to southern Delaware."
Paulson told the Washington Blade on Wednesday that Clear Space will continue its operations at it current theater building on Baltimore Avenue near the Rehoboth boardwalk, where it has produced and held Broadway plays and musical performances and instructional classes on theater for young people since 2011.
"We have a full season of shows and classes scheduled for the remainder of 2022 and are excited to produce seasons for many years to come," the nonprofit theater company says in its July 27 statement.
Some of the theater's supporters have said the effort by opponents to prevent Clear Space Theatre from moving to the Rehoboth Avenue site, if successful, would likely result in a commercial developer buying the property and building a larger building with restaurants or bars possibly planned for the lower floors that could create far more noise and parking problems than the theater.
Gay D.C. attorney Harvey Shulman, who was one of the leaders of the opponents of the Clear Space building plans for Rehoboth Avenue, has said he was confident that residents of the neighborhood located behind the property where the theater buildings were planned would succeed in stopping another project that would create neighborhood disturbances.
A busy July 4 weekend in Rehoboth Beach
Del Shores, Lady Bunny, Pamala Stanley and more set to entertain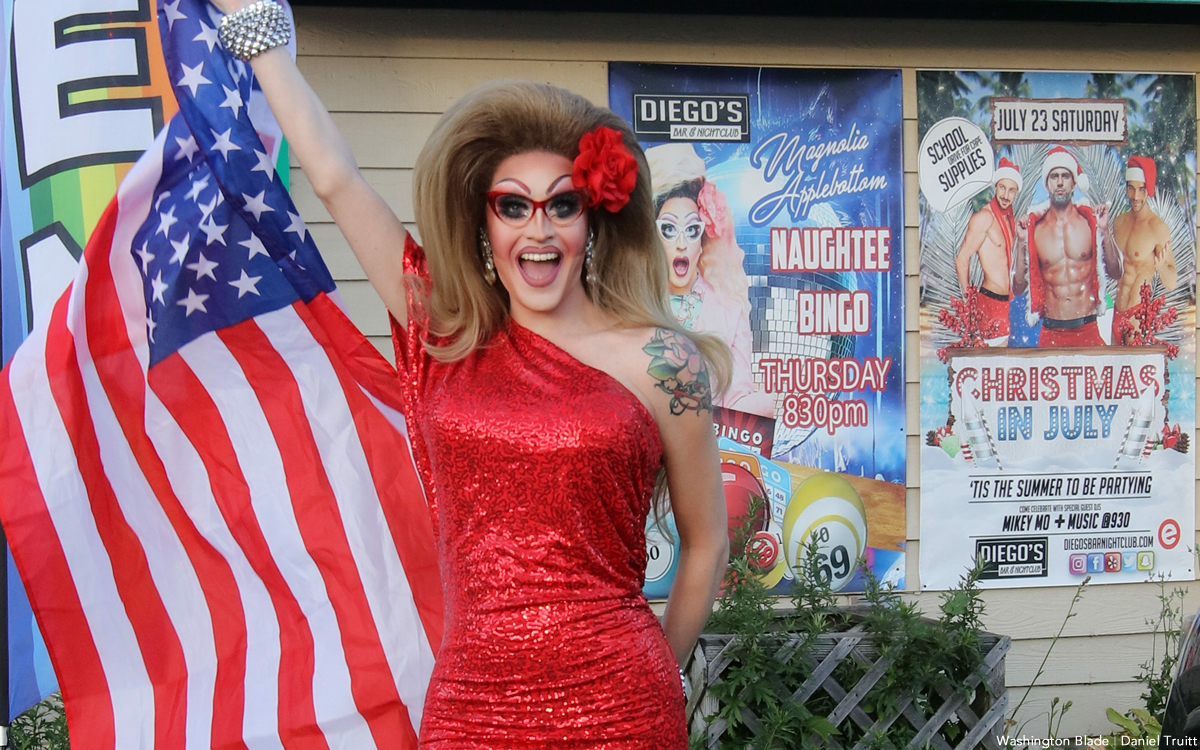 As July 4 approaches, another Rehoboth Beach summer is abuzz with possibilities for in-person fun ranging from dinner downtown to live performances featuring local artists.
For starters, stop for dinner at Red, White & Basil. This brand-new restaurant was scheduled open its doors to the Rehoboth community on June 29 after making the move from D.C. to Route 1, where it can be found south of Coldwell Banker and just north of Big Fish. Mark Hunker and Jeff McCracken of Eden and JAM Bistro and Coho's Market & Grill are behind the new venture.
Diego's Bar & Nightclub (37298 Rehoboth Ave. Ext.) is entering the July 4 weekend strong. Kick off the new month with a happy hour Friday from 4-8 p.m. On Saturday, don't miss a Splash Party from 5-7 p.m. or an Independance Party with DJ Steven J from 9:30 p.m. to 1:30 a.m. all at the same venue.
Come back to the bar on Sunday from 4-8 p.m. for a happy hour followed by a 9:30 p.m. to 1:30 a.m. Studio 54 Party with DJ Jeff Harrison. Round out your weekend at Diego's with the show-stopping DJ during the bar's July 4 Independence Day Dance from 9:30 p.m. to 1:30 a.m.
Witness the wonder of local legends Kristina Kelly and Mona Lotts as they perform in a special July 4 drag brunch at The Pines, with doors opening at 56 Baltimore Ave. at 11:15 a.m. Tickets are $15 and can be purchased online. Come back that evening for the Flaming Pianos show featuring local favorites John Flynn and Matthew Kenworthy from 6-9 p.m.
Also at the Pines is Furst Friday happy hour with the Rehoboth Beach Bears on July 1 from 6-8 p.m. That same night, the legendary Del Shores performs "The Tea is Spilled" at 7:30 and 9:30 p.m.
Across the street at Aqua, don't miss FireWerk with DJ Chord on Friday at 9 p.m.
The Blue Moon (35 Baltimore Ave.) has a robust lineup of entertainment planned, including Show Tunes Sunday on July 3 and Lady Bunny performing on July 4 from 9:30-11 p.m. Tickets are $44. Also at the Moon, don't miss the talented New York City pianist Nate Buccieri, Monday-Thursday, 6-8:30 p.m.
Freddie's Beach Bar continues its first summer season with karaoke on Thursdays and Sundays at 8 p.m., Drag Follies show Fridays at 9 p.m., and a DJ dance party on Saturdays at 8 p.m. Freddie's also hosts the beloved Pamala Stanley on Sunday, July 3 from 6-9 p.m.
Stick around until Friday, July 8 and you can watch local drag star Magnolia Applebottom grace the stage of the Milton Theatre, located at 110 Union St. in Milton, Del. Doors open at 7 p.m., and tickets can be purchased for $20 online.
As visitors from far and wide eagerly await a Rehoboth Beach summer with fewer restrictions, these events will be sure to make everyone's Independence Day this year is nothing short of spectacular.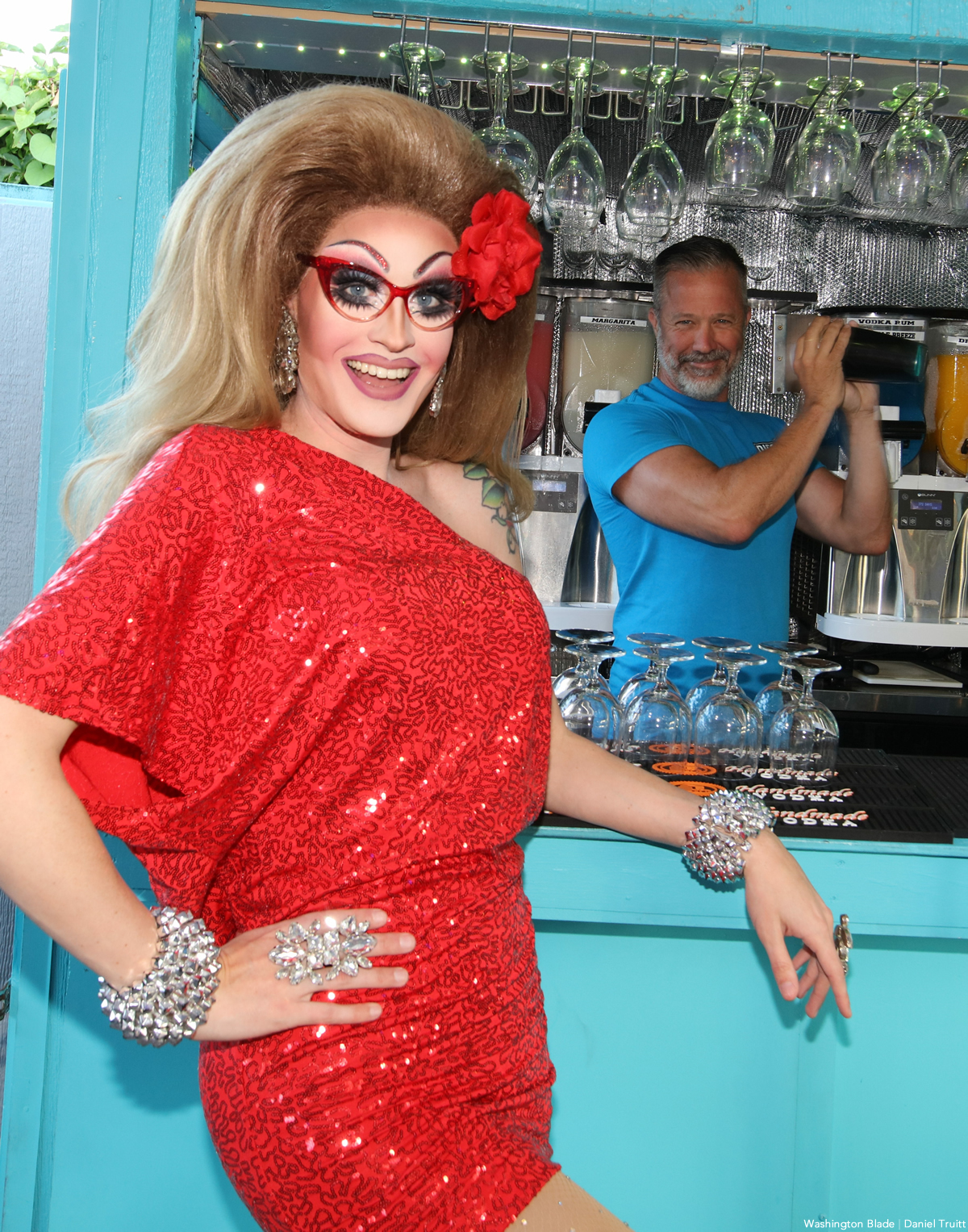 Rehoboth's anti-climactic election raises concerns over process
Incumbent Chrzanowski criticizes delay in candidate's filing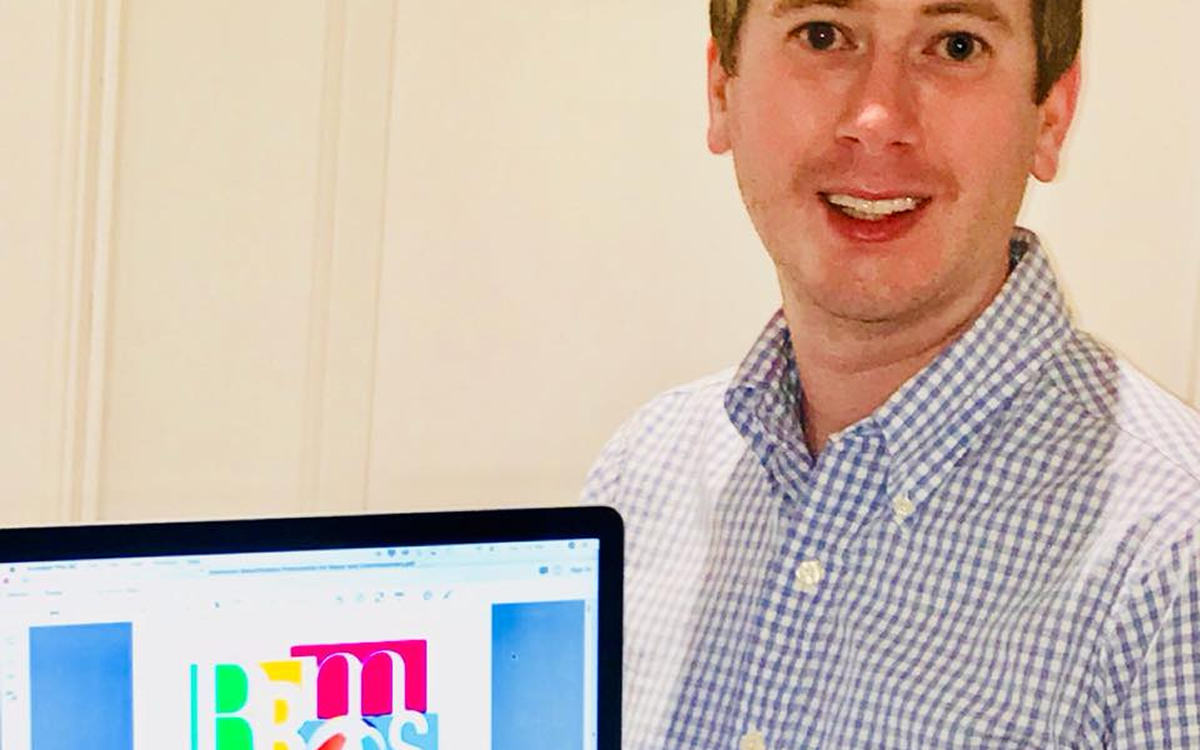 It was an anti-climactic election in Rehoboth Beach, Del., last month, when only two candidates emerged for two city commissioner seats.
Edward Chrzanowski ran unopposed for re-election and Francis "Bunky" Markert was named to fill the open commissioner seat being vacated by incumbent Susan Gay. While the uncontested races meant no official election was held in the beachside city this year, the proceedings were not devoid of controversy. In a conversation with the Blade, Chrzanowski voiced concerns with this year's election proceedings.
At the beginning of the day on June 6 — the deadline to file for the election — Chrzanowski was the only candidate to formally enter the race for commissioner, motivated by his desire to see through ongoing infrastructure development plans, he said. At the time, Gay, the other incumbent commissioner whose term ended this year, had made no official statement regarding her candidacy, and no other candidates had filed for election.
But by the end of the day, Markert — who ran unsuccessfully for the position in 2014 — was nominated for election in a petition submitted by Jan Konesey, a circulator. The next day, Gay announced she would not seek reelection due to family health concerns. "I am not leaving Rehoboth Beach," Gay said in the June 7 statement, but "I have decided not to seek re-election."
With only two candidates in the running, Chrzanowski and Markert were exempt from participating in an official election. Chrzanowski, who is gay, noted he was "very glad" that he would not "have to campaign," but criticized his colleague's behavior surrounding registration for the election. In a conversation with the Blade, he alleged that Gay deliberately waited to announce whether she would seek reelection, which meant prospective opponents were unaware of the vacancy and therefore less likely to enter the race. He also suggested that Gay encouraged "one of her friends" — Markert — to file his candidacy in her place, without opposition.
"I'm very disappointed with what my colleague who decided not to run for reelection (did)," Chrzanowski said. "I announced my candidacy pretty early on to allow the public to absorb that. If someone wanted to run against me, I'd obviously give them the chance to do that."
The idea of his colleagues "playing behind the scenes" left him feeling "disappointed," he added. "Given the person that is running, or now will walk in as a commissioner, I would have much preferred there be an election and that person be challenged."
But Gay and Markert both deny that they coordinated their decisions regarding the election.
Gay said she had initially planned to seek reelection, but a "change of plans" caused by family health circumstances made her feel she could not faithfully carry out the position for another consecutive term. "It was actually very last minute," she said. "In fact, I had an (election) petition all set to go."
"I realized that I could not devote the time that I needed" to the position, Gay explained. "I take the work very seriously. I wanted to be able to devote my full attention to it, and I just cannot right now."
"It was a very, very, very difficult decision," she added.
Markert said he presumed someone else would run in the election, so an uncontested race did not influence his candidacy.
In 2014, Markert was appointed to the city's planning commission. He said his experience both as a resident of Rehoboth Beach and as a volunteer in local government led him to want to serve the city further by guiding its development as a commissioner, moving Rehoboth Beach forward while also preserving its unique character and qualities.
Gay said that waiting to the end of the allotted window to announce candidacy in the commissioner election was not unusual in city politics. In previous years, candidates often submitted their petitions on the very last day allowed, she explained.
"There's a tradition here, and Ed should know this because he did it himself," Gay said. "I went and ran three years ago. There were two candidates that announced in advance, and then the last four — Ed was one of them — turned in their petitions" on the latest day possible.
In an email to the Blade, Rehoboth Beach communications specialist Lynne Coan confirmed that in the 2019 election, when Chrzanowski and Gay were most recently elected, they both filed their petitions less than an hour before the deadline.
Gay added she was traveling when Markert's petition was submitted, and was therefore not immediately aware he was an official candidate.
"Every year, we never know until the last minute who (the candidates are) going to be," she said. "I don't think anybody's decision to run should be dependent on anybody else, and it certainly wasn't for me. If people want to run they should step up."
Regardless of the circumstances that brought them to their positions, Chrzanowski and Markert received approval from the city's Board of Elections and are slated to serve as city commissioners. Reflecting on this year's proceedings, each expressed mixed feelings about the lack of a formal election.
For Chrzanowski, who previously won a contested race for city commissioner, avoiding the "divisiveness" of a local election was advantageous. But he added that there was something lost without formal proceedings, which offer the public an opportunity to challenge candidate platforms and even enter the race should they feel their views are unrepresented.
For Markert, running uncontested removed significant monetary and time constraints. Still, a formal election would have helped him connect with the local community, and their support would have granted " a certain level of legitimacy" to his representing them in city government.
"I would prefer to be up there, elected … (but) I'm a qualified candidate," he explained. "In three years time, if I was to run again, and I plan to run again, maybe I'll be able to be elected."
According to Coan, the Board of Elections will meet on July 12 to finalize the 2022 election. Chrzanowski and Markert will begin their terms on Sept. 16.