Extremist rapper promoted by Lauren Boebert burns Pride flags
Tyson James released new video on Tuesday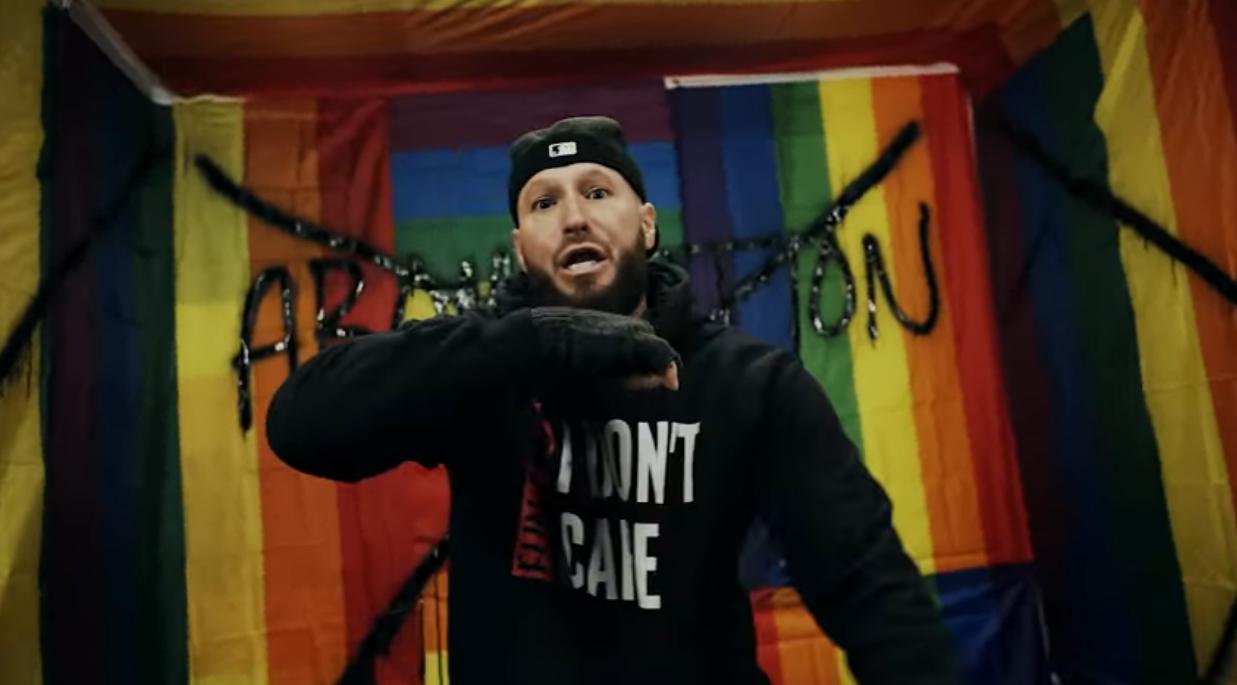 Tyson James, a right-wing homophobic extremist rapper, has released a new video Tuesday in which he celebrates being called a bigot while setting fire to LGBTQ Pride flags.
James rose to notoriety and acclamation in far-right circles after he created a song celebrating Kyle Rittenhouse, the 17-year-old from Antioch, Ill., who fatally shot two men and wounded another on Aug. 25, 2020, in Kenosha, Wis. The shootings occurred during the protests, riots, and civil unrest that followed the non-fatal shooting of a black man, Jacob Blake, by a white police officer.
Rittenhouse was found not guilty by a jury for the deaths of the two victims.
Twitter activists working to expose right wing extremism under the screenname/handle of @patriottakes noted that James has been previously promoted by right-wing U.S. Rep. Lauren Boebert (R-Colo.).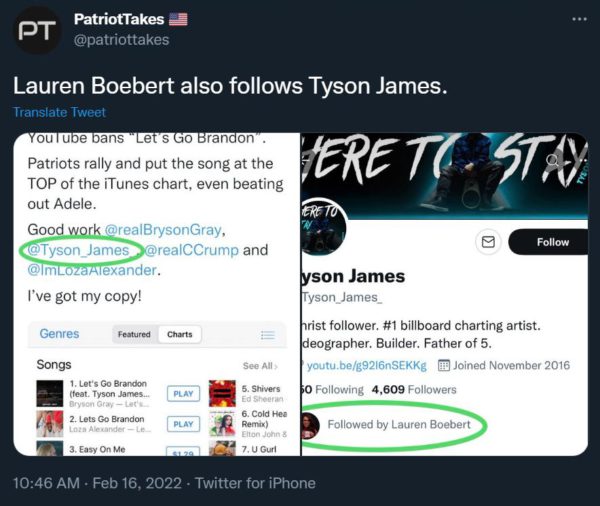 The video for James's new song, entitled "Toxic," features the rapper describing being called names due to his stance against accepting the LGBTQ community.
"I'm gonna serve God, I'm toxic," he raps defiantly. "Ain't with the LGBTQ, y'all ain't gonna make it, believe me you, just face it."
Elsewhere in the track, James criticizes transgender people by rapping, "If you're born a girl, you're not a dude!"
As he raps these lines, he spray paints the word "ABOMINATION" onto a rainbow flag, and later is seen in a mask burning a rainbow flag in a trash can.
Editor's note: The following video is extremely homo/transphobic and offensive. Viewer discretion is advised.
TikTok targets transphobia, conversion therapy
GLAAD praises policy announcement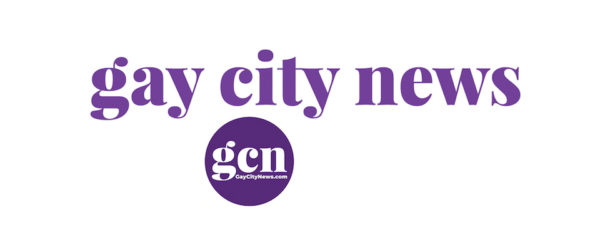 By Matt Tracy | The social media giant TikTok is taking a more direct stand against hate with a new policy explicitly banning deadnaming, misgendering, misogyny and the promotion of conversion therapy.
"Though these ideologies have long been prohibited on TikTok, we've heard from creators and civil society organizations that it's important to be explicit in our Community Guidelines," Cormac Keenan, TikTok's head of trust and safety, said in a news release on Feb. 8. "On top of this, we hope our recent feature enabling people to add their pronouns will encourage respectful and inclusive dialogue on our platform."
The new policy is also coming with a crackdown on content promoting eating disorders. The social media platform says it already works to combat content surrounding eating disorders, but now that effort is being "broadened."
"We're making this change, in consultation with eating disorders experts, researchers, and physicians, as we understand that people can struggle with unhealthy eating patterns and behavior without having an eating disorder diagnosis," Keenan added. "Our aim is to acknowledge more symptoms, such as over-exercise or short-term fasting, that are frequently under-recognized signs of a potential problem."
GLAAD, a national LGBTQ media monitoring group, and UltraViolet, a national gender justice advocacy organization, said they encouraged TikTok to amend the policy. Both groups praised the changes.
"When anti-transgender actions like misgendering or deadnaming, or the promotion of so-called 'conversion therapy,' occur on platforms like TikTok, they create an unsafe environment for LGBTQ people online and too often lead to real world harm," Sarah Kate Ellis, GLAAD's president and CEO, said in a written statement. "TikTok's move to expressly prohibit this harmful content in its Community Guidelines and to adopt recommendations made in GLAAD's 2021 Social Media Safety Index raises the standard for LGBTQ safety online and sends a message that other platforms which claim to prioritize LGBTQ safety should follow suit with substantive actions like these."
Bridget Todd, UltraViolet's communications director, said TikTok "became a little safer for women, girls, LGBQ, and trans people today."
"We applaud TikTok for responding effectively to our recommendations and implementing them into an updated, more protective user policy," Todd added. "Even so, it's clear social media platforms have a long way to go across the board."
TikTok and other platforms were grilled by the Senate Consumer Protection, Product Safety and Data Security Subcommittee last year in a hearing that brought teenage mental health issues to the fore.
The push to hold social platforms accountable has coincided with a campaign by GLAAD and UltraViolet to issue recommendations to social media companies regarding how to improve platforms and avoid discrimination. That effort, which included encouraging an expansion of the definition of hate speech and enforcing anti-harassment policies, drew support from 75 organizations, such as Planned Parenthood Federation of America, Asian Americans in Action, Equality Labs and Innovation Ohio.
At the same time, social media monitoring efforts have also elevated the issue of sex workers' rights online. SESTA/FOSTA, which passed in 2018 with bipartisan backing, created exceptions in Section 230 of the 1996 Communications Decency Act, which had kept providers of computer services from being held responsible for users' actions on their platforms.
That prompted many sites to shut down due to concern that the law would target the sites serving as hubs for sex workers. Many have complained that SESTA/FOSTA has forced many sex workers off the web and, instead of vetting clients online, end up in unsafe environments where they are vulnerable to attacks.
*********************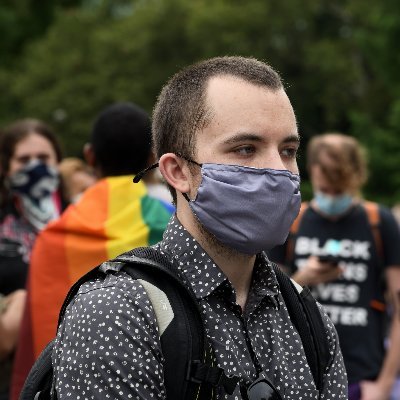 Matt Tracy is Gay City News' editor-in-chief.
*********************
The preceding piece was previously published by Gay City News and is republished by permission.
Netflix defends Dave Chappelle and suspends trans employee
LGBTQ Media watch group GLAAD responded saying that anti-LGBTQ content is technically against Netflix policy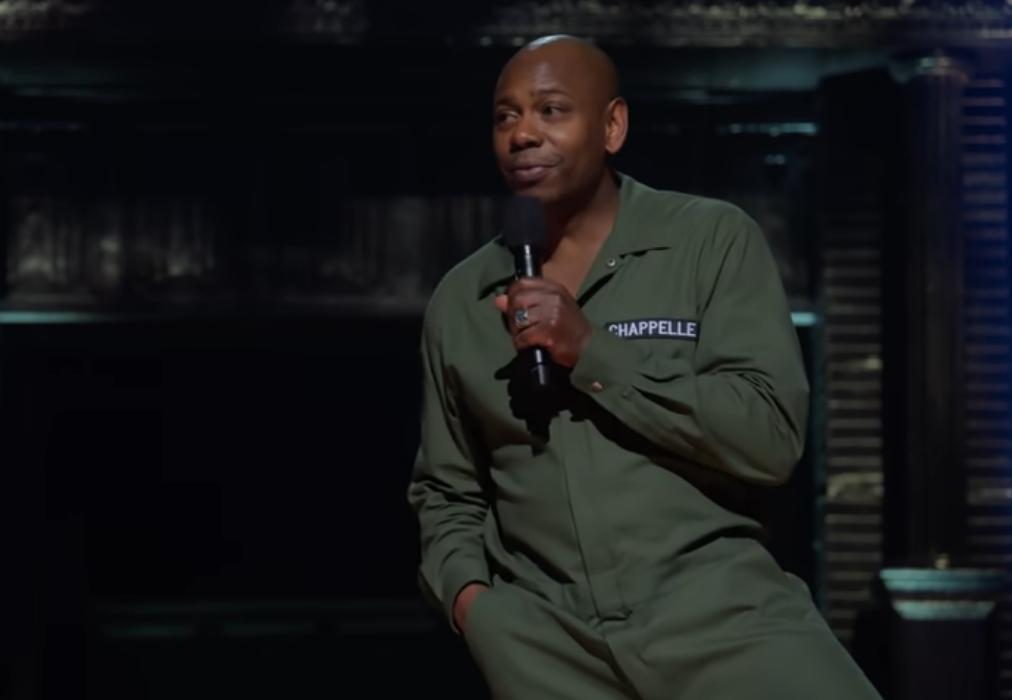 LOS GATOS, Ca. – The outcry by LGBTQ+ advocacy groups and allies since the release last week of the Netflix Dave Chappelle's comedy special The Closer, regarding transphobic and other anti-LGBTQ innuendo and statements by the comedian grew on Monday after the company suspended one of its Trans employees.
Adding more fuel to the ongoing controversy in a memorandum to the company's staff members obtained by entertainment trade news magazine Variety, sent last week by Netflix co-CEO Ted Sarandos, the company executive defended Chappelle.
"Chappelle is one of the most popular stand-up comedians today, and we have a long standing deal with him. His last special "Sticks & Stones," also controversial, is our most watched, stickiest and most award winning stand-up special to date," Sarandos wrote in the memo.
"As with our other talent, we work hard to support their creative freedom — even though this means there will always be content on Netflix some people believe is harmful," he added.
Sarandos in his memo wrote, "Several of you have also asked where we draw the line on hate. We don't allow titles on Netflix that are designed to incite hate or violence, and we don't believe The Closer crosses that line. I recognize, however, that distinguishing between commentary and harm is hard, especially with stand-up comedy which exists to push boundaries. Some people find the art of stand-up to be mean-spirited but our members enjoy it, and it's an important part of our content offering."
LGBTQ Media watch group GLAAD responded to Sarandos' memo saying that anti-LGBTQ content is technically against Netflix policy.
"Netflix has a policy that content 'designed to incite hate or violence' is not allowed on the platform, but we all know that anti-LGBTQ content does exactly that," the statement reads. "While Netflix is home to groundbreaking LGBTQ stories, now is the time for Netflix execs to listen to LGBTQ employees, industry leaders, and audiences and commit to living up to their own standards."
After the special aired, Terra Field, an Out Trans Netflix senior software engineer based in San Francisco, posted a series of tweets that expressed anger over Chappelle's blatant transphobia.
Field in her Twitter thread countered the position laid out by Sarandos, pointing out that Chappelle's promoting the kind of ideology and speech can result in real-world consequences especially death for Trans people.
In her tweets, Field writes, "Yesterday we launched another Chappelle special where he attacks the Trans community, and the very validity of transness – all while trying to pit us against other marginalized groups. You're going to hear a lot of talk about 'offense.' We are not offended."
Field went on to say of Chappelle, "our existence is 'funny' to him – and when we object to his harm, we're 'offended.'" She then listed numerous names of Trans people, specifically highlighting Trans women of color, killed in hate crimes. The thread went viral and as of Monday, the initial tweet had more than 13,000 retweets and 35,000 likes.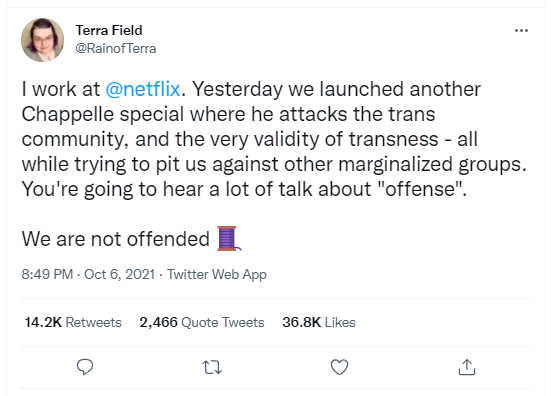 In reporting by both The Verge and Variety on Monday, Field and two other employees were suspended by the company although Netflix denies that Field was suspended due to the twitter thread. A source in the company told Variety that Field, who identifies as queer and Trans, and the other employees were not invited to the virtual gathering last week of the company's executives, the "QBR" — Netflix's quarterly business review, a two-day affair that convenes the top 500 employees at the company.
"It is absolutely untrue to say that we have suspended any employees for tweeting about this show. Our employees are encouraged to disagree openly and we support their right to do so," a Netflix spokesperson told Variety.
Neither Field nor Netflix responded to requests for comment Monday by the Blade.
Colton Underwood, Greyson Chance+ more Amazon Live Pride Festival!
Greyson Chance and former Bachelor star, Colton Underwood, will be streaming live to discuss how they show their Pride, answer fan questions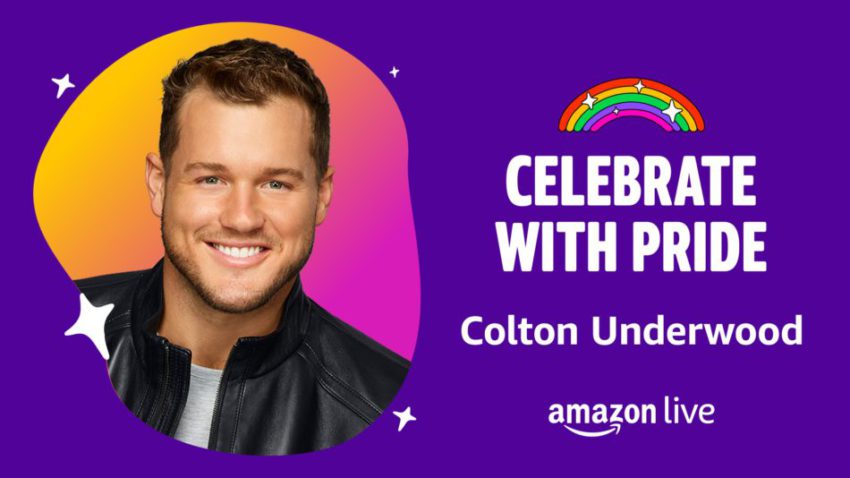 SEATTLE, WA. – Happy Pride Month! Amazon Live is hosting its first-ever Pride Festival this Thursday (6/10) and Friday (6/11) from 3-6pm ET. Your favorite celebrities and influencers, including recording artist, Greyson Chance and former Bachelor star, Colton Underwood, will be streaming live to discuss how they show their Pride, answer fan questions, and share their top Pride picks across fashion, beauty, books, movies, and TV.
Customers can watch HERE via desktop, mobile, or through the Amazon Live Shopping app on Fire TV. Customers can interact directly with the celebrities and influencers via live chat, and easily shop the products and brands discussed through a carousel that updates in real-time.
The scheduled events are as follows:
DAY ONE (6/10):
3PM ET: Greyson Chance will perform from his upcoming EP Trophies, releasing on June 25, and share his curated selection of Pride merch.
4PM ET: Jo Duree will stream a "get ready with me," inviting viewers to do their makeup alongside her as she shows top tips and tricks.
5PM ET: Pride House LA is throwing the ULTIMATE pride variety show! Featuring top products, you will be fully entertained with special guest performances and amazing talent!
DAY TWO (6/11):
3PM ET: Colton Underwood will discuss his life, answer viewer questions, and share the products that help him show off his pride.
4PM ET: Jake Warden will demo a Pride makeup look.
5PM ET: Olga Von Light will discuss her coming out story, and share some favorite Pride related merchandise and why the products are meaningful to her.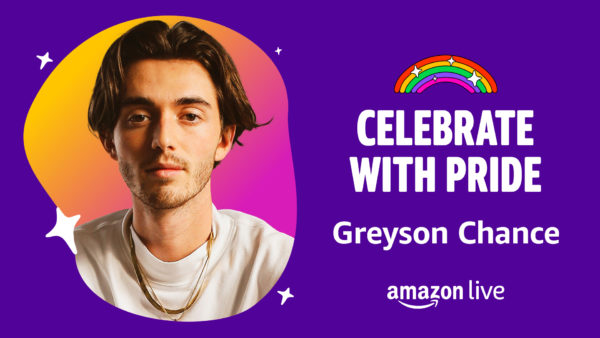 We'd love to have you join! Check out this blog post for more information about how Amazon is celebrating Pride Month.