Fla. Senate committee approves 'Don't Say Gay' bill
One Republican senator voted against HB 1557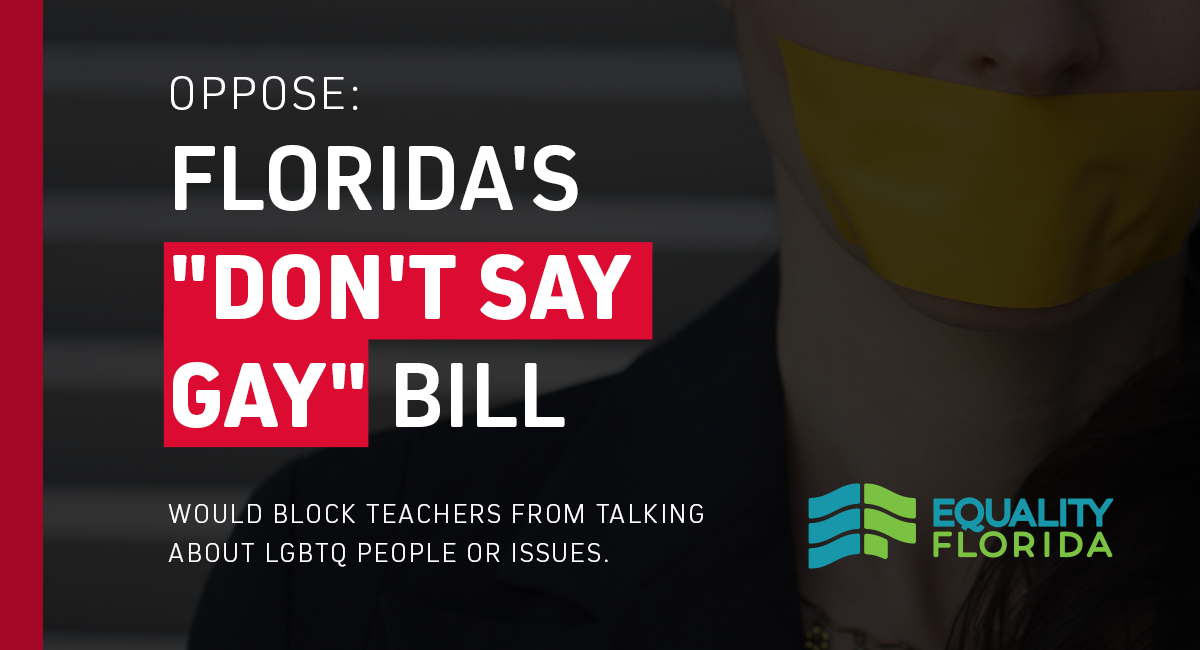 A Florida Senate committee passed legislation Monday that would ban classroom discussions about LGBTQ people, referred to by opponents as the "Don't Say Gay" bill, after the state House of Representatives passed it last week.
The Florida Senate Appropriations Committee passed House Bill 1557 by a vote of 12-8, with one Republican state senator, Jeff Brandes (R-24), joining Democrats in voting against the bill. The legislation, titled "Parental Rights in Education," will now head to the Senate floor, where it is expected to pass. If the Senate approves the bill, it will head to the desk of Florida Republican Gov. Ron DeSantis, who has signaled support for the legislation. 
"I am not going to support the bill today in hopes that we can find a way to love our neighbors," said Brandes.
The measure, which has garnered national media attention and condemnation from the White House, would ban classroom discussions about sexual orientation and gender identity that are not "age-appropriate" in schools — though it is not clear what is considered "age-appropriate." 
Brandes, who voted with Democrats Monday, filed an amendment to the bill last Friday that would have replaced the words "sexual orientation or gender identity" with "human sexuality or sexual activity," saying it "accomplishes the goal without targeting anyone." But the amendment failed.
A Republican tried to soften Florida's so-called 'don't say gay' bill. That didn't work out. https://t.co/u7q1gQeqp8 w/ @KirbyWTweets

— Ana Ceballos (@anaceballos_) February 28, 2022
The committee's passage of the bill came as Democrats, advocates and LGBTQ children in the state continued to warn lawmakers about the dangers of the measure. 
"The world is watching. Do not erase our community. Do not erase our history," Joe Saunders, senior political director for statewide LGBTQ organization Equality Florida, told the committee. "It is always age appropriate to talk about the fact that we exist."
Supporters of the legislation say it is about "empowering parents" and improving the lives of children in the state.
"Creating boundaries at an early age of what is appropriate in our schools, when we are funding our schools, is not hate," said state Sen. Joe Harding (R-22), the bill's author and chief sponsor, last week. "It's actually providing boundaries, and it's fair to our teachers and our school districts to know what we expect."
National LGBTQ rights organizations condemned the committee's passage of the bill Monday.
The Trevor Project, the world's largest suicide prevention and mental health organization for LGBTQ youth, said the measure erases "LGBTQ identity, history and culture — as well as LGBTQ students themselves."
"LGBTQ students and families deserve to see themselves reflected in the classroom. What they don't deserve is stigma and censorship from the government," said Amit Paley, CEO and executive director of The Trevor Project. "Removing LGBTQ people and topics from public schools will only work to further shame a group of young people who already face disproportionate rates of discrimination, bullying, and suicide attempts. The Trevor Project urges lawmakers to protect young LGBTQ Floridians and foster acceptance and support in education."
According to the Trevor Project, LGBTQ youth who learned about LGBTQ issues or people in classes at school had 23 percent lower odds of reporting a suicide attempt in the past year. Polling from the Public Opinion Research Lab (PORL) at the University of North Florida found 49 percent of Floridians oppose the legislation while 40 percent approve.
Federal judge halts enforcement of Fla. trans healthcare ban
Advocacy groups challenged Senate Bill 254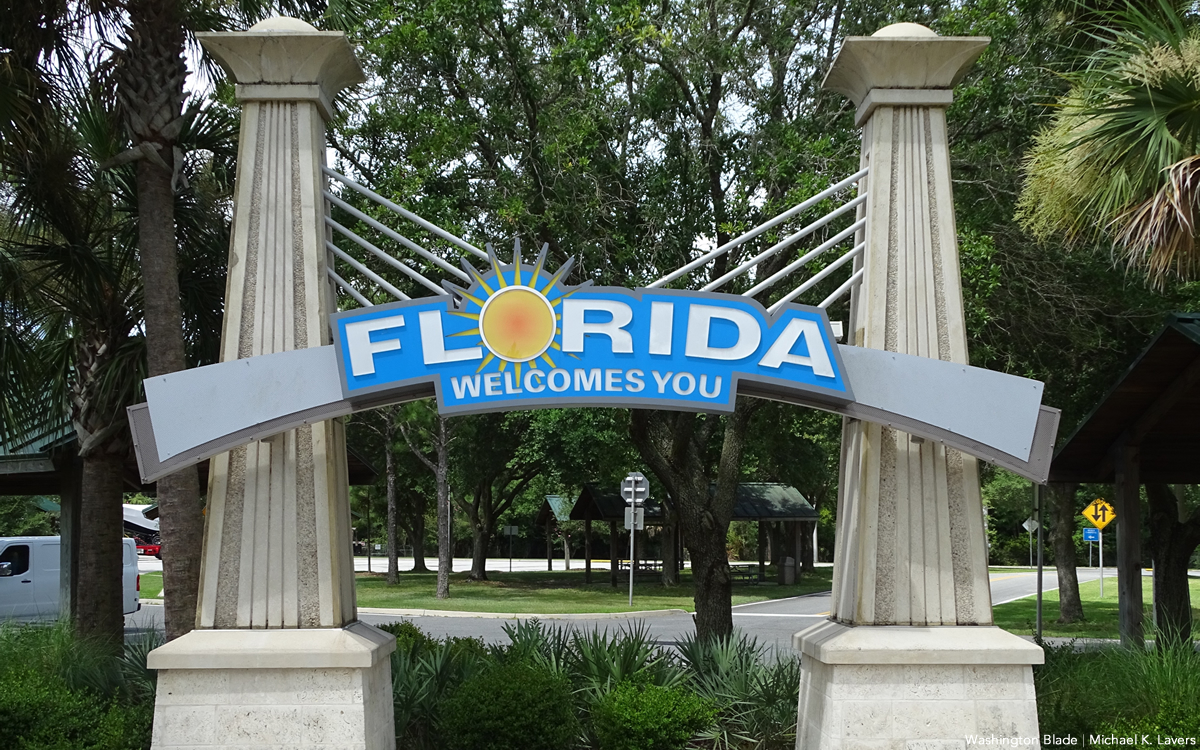 In his 44 page ruling, Judge Robert Hinkle of the U. S. District Court for the Northern District of Florida has barred the state from any further enforcement action against transgender youth or their parents from seeking appropriate gender-affirming care.
Hinkle's ruling allows Florida parents challenging the ban to access necessary medical care for their trans children while the legal challenge to the bans continues. The ruling blocks enforcement of Florida state Boards of Medicine and Osteopathic Medicine rules banning established medical care for trans adolescents as well as provisions in Senate Bill 254 that codify those rules into state law with added criminal and civil penalties.
In his summary Hinkle wrote: "Gender identity is real. Those whose gender identity does not match their natal sex often suffer gender dysphoria. The widely accepted standard of care calls for evaluation and treatment by a multidisciplinary team. Proper treatment begins with mental health therapy and is followed in appropriate cases by GnRH agonists and cross-sex hormones. Florida has adopted a statute and rules that prohibit these treatments even when medically appropriate."
In today's ruling the court indicated that the plaintiff parents are likely to succeed in their claims that SB 254 and the Boards of Medicine rules unconstitutionally strip them of the right to make informed decisions about their children's medical treatment and violate the equal protection rights of trans youth by denying them medically necessary, doctor-recommended healthcare.
The challenge to the Boards of Medicine and SB 254 healthcare bans is likely to proceed quickly to trial.
The families are represented by Southern Legal Counsel, GLBTQ Legal Advocates and Defenders, the National Center for Lesbian Rights and the Human Rights Campaign, which issued the following statement:
"Today's ruling is a powerful affirmation of the humanity of transgender people, the efficacy of well-established, science-based medical care, and of the rights of parents to make informed healthcare decisions for their children. The court recognized the profound harm the state of Florida is causing by forcing parents to watch their kids suffer rather than provide them with safe and effective care that will allow them to thrive. We are incredibly relieved that these Florida parents can continue to get healthcare for their children while we proceed to challenge these bans and eventually see them fully overturned."
Read the ruling:
Gay Days 2023 will go on despite DeSantis and anti-LGBTQ animus
Tens of thousands expected at Walt Disney World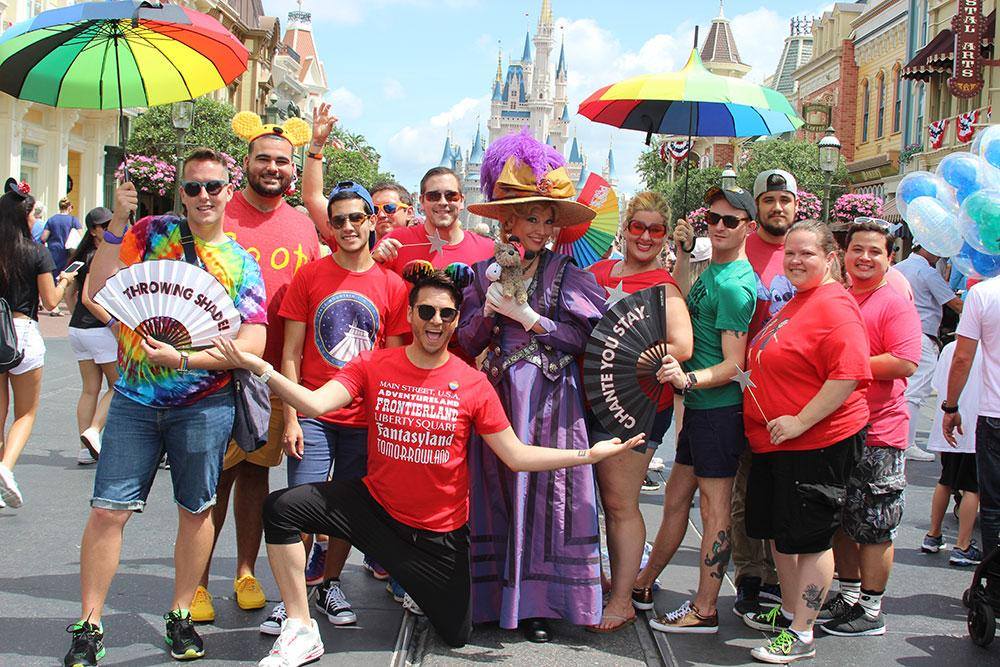 Equality Florida has issued a travel advisory to LGBTQ people that traveling to the state isn't safe given the plethora of anti-LGBTQ laws. On May 23, the Human Rights Campaign joined with Equality Florida urging LGBTQ people to avoid travel to Florida.
Citing six anti-LGBTQ bills passed and signed by Gov. Ron DeSantis, the two groups noted that while not a blanket recommendation against travel nor a call for boycott, the travel advisory outlines the devastating impacts of laws that are hostile to the LGBTQ community.
As Pride month gets underway Thursday, an annual event that is celebrating its 32nd anniversary this year and draws tens of thousands of LGBTQ people to Walt Disney World and the Disney resort areas near Orlando, is slated to commence over the next four day period.
Wearing red shirts to identify themselves, participants in the unofficial Disney Gay Days celebration gather for parties, meet-ups and enjoying a Disney holiday. In an interview with the Associated Press, Joseph Clark, CEO of Gay Days, Inc., said that he is hoping that this year can see upwards of 150,000 LGBTQ people descending on Central Florida to mark the start of Pride season.
In addition to Disney, the LGBTQ folks will also be visiting the neighboring amusement parks of Universal Studios and SeaWorld.
Pride celebrations this year in Florida have taken on a different tone, St. Cloud organizers of the 'PRIDE in St. Cloud' scheduled for June 10 cancelled the event joining a growing list of Pride events being cancelled as a "climate of fear" has overtaken the state in the wake of DeSantis' extreme new anti-LGBTQ laws.
The Pride Alliance of the Treasure Coast notified the greater Treasure Coast community that the Pride parade was cancelled and that Pridefest will only be accessible to residents 21-years-old or older.
The Wilton Manors City Commission as well as the city's mayor voted to amending the permit for Stonewall Pride, Inc., to force compliance of a new state law that expands the definition of "live adult entertainment" to include drag entertainment.
Brandon Wolf, the press secretary for the largest state-wide LGBTQ equality and human rights advocacy group Equality Florida, in a text with the Washington Blade noted: "These are the intended chilling effects of DeSantis' slate of hate legislation. Just as the Don't Say LGBTQ law didn't direct school districts to rip down rainbow stickers, this bill does not ban drag or pride. But it uses vague language and threats to induce self-censorship."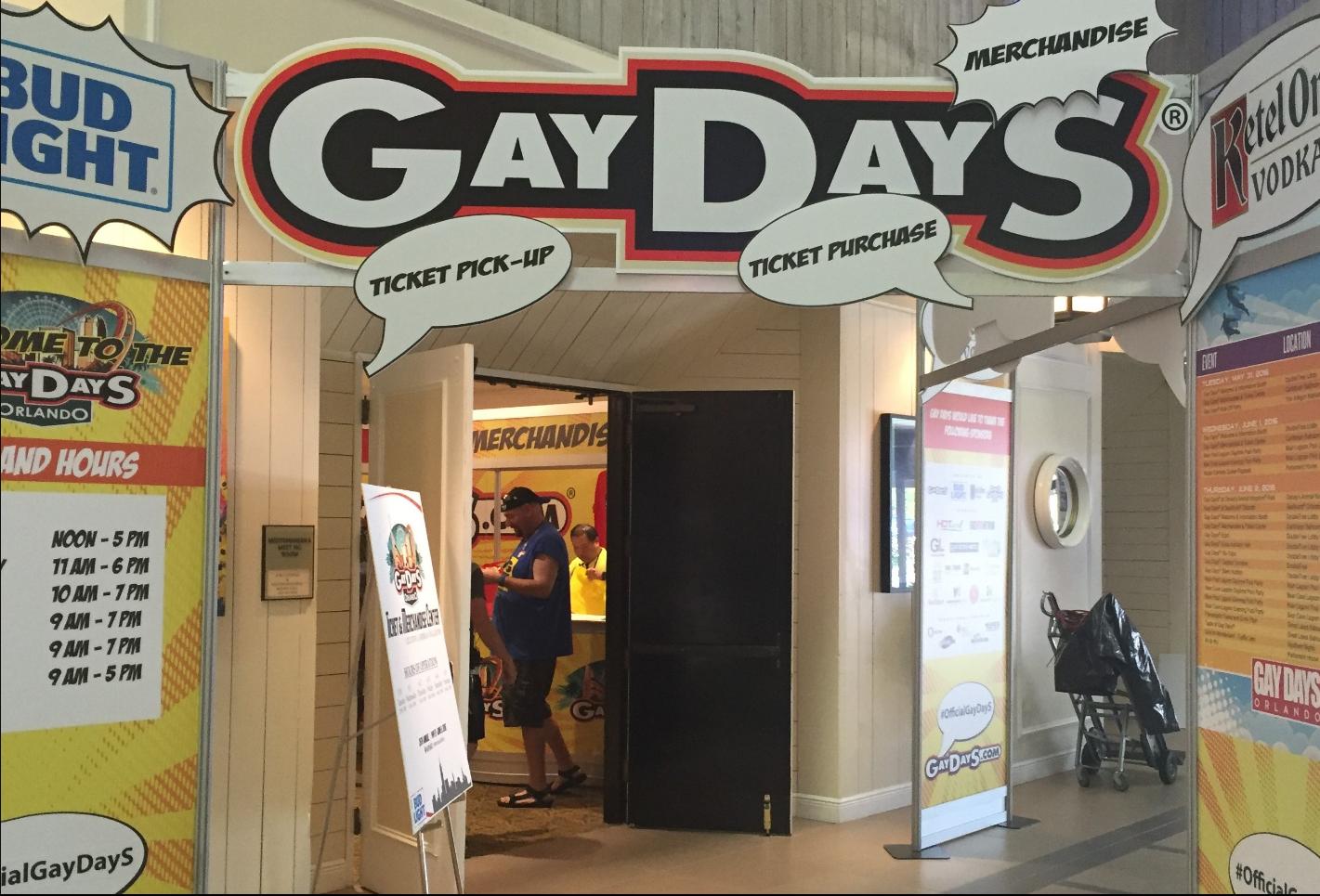 "We continue to be that blue speck in a sea of red, but ultimately laws are laws, and that is the interesting situation we are in," Clark told Deadline, adding that many folks have reached out to ask whether it's safe to visit Florida.
In a Facebook post earlier this week, GayDays® announced the cancellation and "reimagining" of Taste of GayDays® as "due to challenges caused by the current political climate in Florida which recently caused concerns for a large group of our restaurant partners."
"UPDATE: We're deeply sorry to announce the cancellation and 'reimagining' of Taste of GayDays® due to challenges caused by the current political climate in Florida which recently caused concerns for a large group of our restaurant partners. Because of these circumstances, and though we adamantly tried to recruit additional vendors, it became clear that we would be unable to provide the exceptional experience that our guests have come to expect at the Taste of GayDays® Event.
But FEAR NOT! We've planned something special for you all. Join us for the FREE GayDays Orlando 2023 'Taste of GayDays® Entertainment Preview Show' at 6 p.m. on Thursday, June 1! This new event aims to give a preview of several other special events during GayDays® Orlando including performances by some of our Miss GayDays® Pageant competitors, introductions and meet and greets with Mr. GayDays® Leather Competitors and more. Please know — we are committed to delivering extraordinary experiences at GayDays® Orlando.
As we are days away from the start of GayDays Orlando 2023 this was not an announcement we had expected to have to make. We will not let this deter us! We are determined to work towards changing the mindset of people and ensure that future events uphold the high standards that are synonymous with GayDays®. It is because of you, that together, we'll make a difference," the group wrote.
GayDays® at Area Theme Parks | #RedShirtDays schedule linked here: (Link)
Fla. 'Don't Say Gay' ban now applies to K-12 public schools
Rule takes effect in 34 days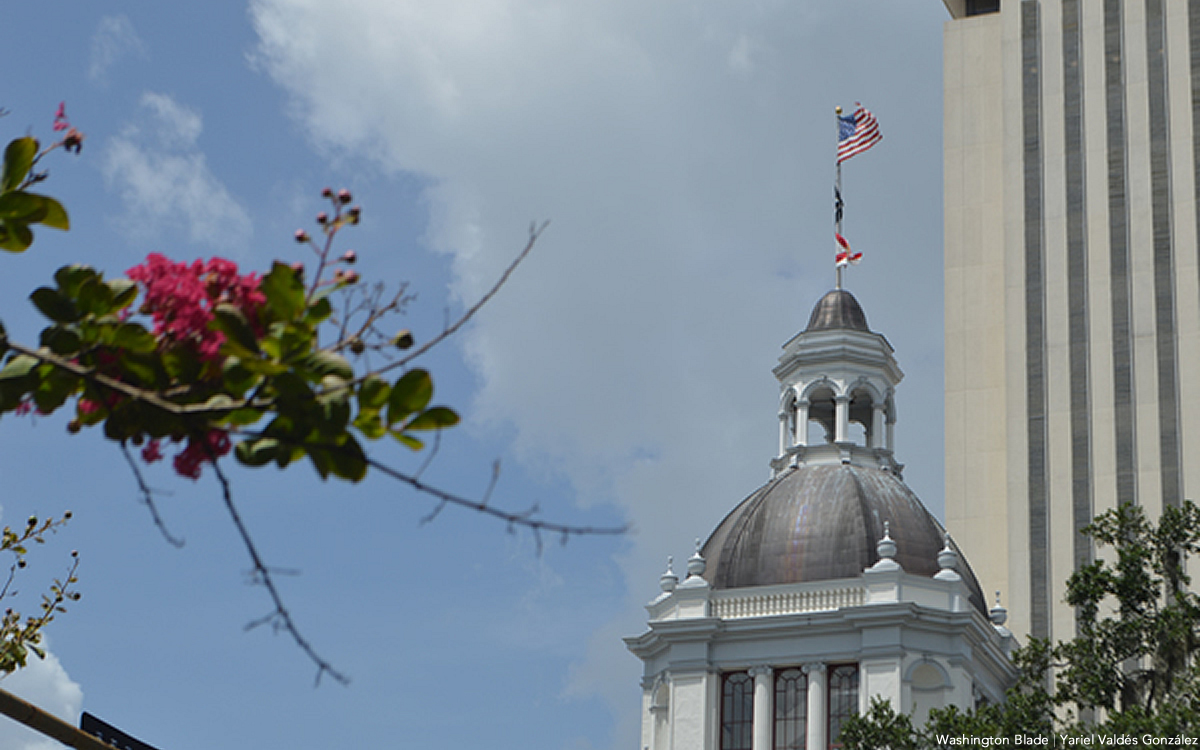 Florida's Board of Education voted Wednesday to implement a rule that expands the state's "Don't Say Gay" law to now prohibit instruction on sexual orientation and gender identity through 12th grade in the state's public schools.
The rule change, which does not require legislative approval, will ban lessons on sexual orientation and gender identity from fourth to 12th grade unless required by state standards or as part of a reproductive health course that parents can opt students out of.
Today's vote was put forth by the Florida Department of Education, both of which are controlled by appointees of Republican Gov. Ron DeSantis, who has publicly stated his opposition to LGBTQ equality and civil rights. The rule goes into effect in 34 days, according to the Florida Department of Education.
LGBTQ advocacy groups and student activist leaders across the state spoke out, including Jack Petocz, a senior at Flagler-Palm Coast High School who had organized and led the statewide protests last spring in opposition to the "Don't Say Gay" bill.
Petocz tweeted defiantly: "This was NEVER about protecting your children. It's all an elaborate plan to ERASE people like me from existence. You won't fucking win."
BREAKING: the Florida Board of Education has just voted to EXPAND Don't Say Gay's restrictions to 12th grade.

This was NEVER about protecting your children. It's all an elaborate plan to ERASE people like me from existence.

You won't fucking win.

— Jack Petocz (@Jack_Petocz) April 19, 2023
Petocz then noted:
As legislators try to erase queer people from public schools, a REMINDER that youth will never comply. We will never accept a world that deems bigotry the status quo and censors our classmates.

They are fucking around, and they're gonna find out one day soon. pic.twitter.com/OTJ8HHwMmw

— Jack Petocz (@Jack_Petocz) April 19, 2023
Petocz was also trolled on his Twitter account by a far-right participant of the Jan. 6, 2021, U.S. Capitol insurrection who homophobically attacked him:
STOP 💀

The idiot who stole Nancy Pelosi's lectern on January 6th just quote tweeted me with such homophobic BS.

Trumpies never fail to surprise me 🤷‍♀️ pic.twitter.com/EugtNWLl4X

— Jack Petocz (@Jack_Petocz) April 19, 2023
Joe Saunders, senior political director for the state's largest LGBTQ advocacy group, Equality Florida, released the following statement:
"Let's put it plainly: this is part of the governor's assault on freedom. Free states do not ban books. Free states do not censor entire communities out of the classroom. Free states do not wage war on LGBTQ+ people to score cheap political points for a man desperate to be president. This policy will escalate the government censorship that is sweeping our state, exacerbate our educator exodus, drive hardworking families from Florida, and further stigmatize and isolate a population of young people who need our support now more than ever. Shame on the DeSantis administration for putting a target on the backs of LGBTQ+ Floridians."