Florida Governor Ron DeSantis levels scathing attack against Disney
"In Florida, our policies got to be based on the best interest of Florida citizens, not on the musing of woke corporations"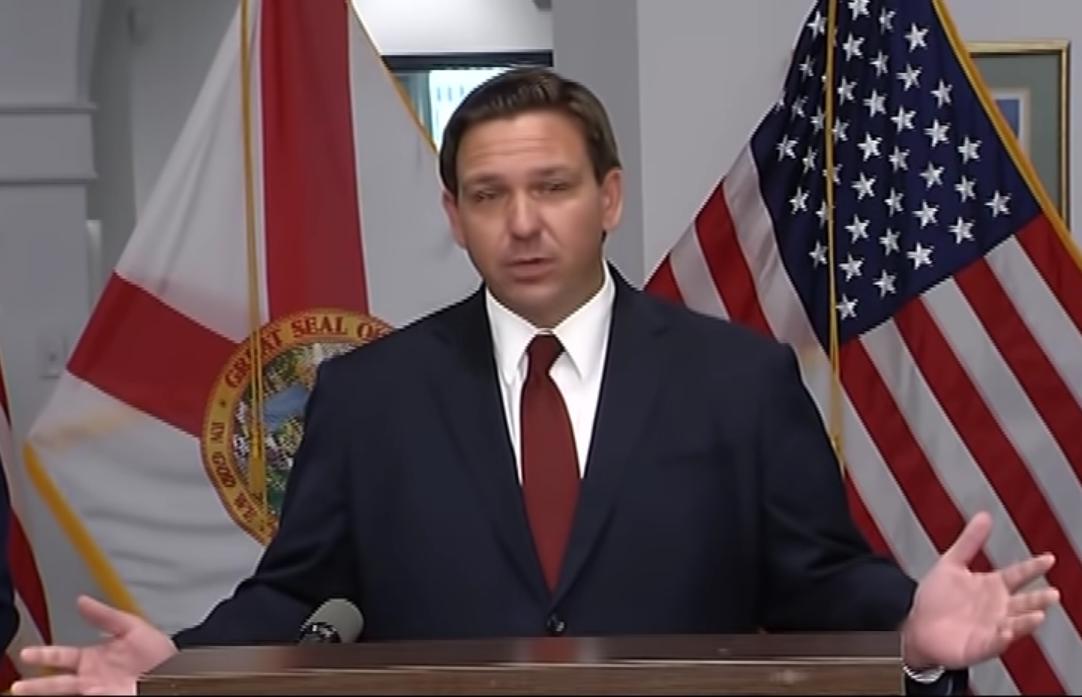 ORLANDO – A day after Walt Disney Company Chief Executive Officer Bob Chapek told shareholders meeting in Orlando that he called Florida Governor Ron DeSantis and conveyed his "disappointment" in the controversial bill awaiting the governor's signature, that critics have blasted as the 'Don't Say Gay' law, DeSantis fired back in a scathing attack statement.
"How do they possibly explain lining their pockets with their relationship from the Communist Party of China? Because that's what they do, and they make a fortune, and they don't say a word about the really brutal practices at the hands of the CCP," DeSantis' press secretary Christina Pushaw quotes the governor as saying.
🔥Gov. DeSantis on Disney: "How do they possibly explain lining their pockets with their relationship from the Communist Party of China? Because that's what they do, and they make a fortune, and they don't say a word about the really brutal practices at the hands of the CCP."

— Christina Pushaw 🇺🇸 (@ChristinaPushaw) March 10, 2022
In a video exclusively obtained by Kelly Laco the Politics editor at Fox News Digital and shared on Twitter, Governor DeSantis is seen with a group of supporters slamming Disney saying; "In Florida, our policies got to be based on the best interest of Florida citizens, not on the musing of woke corporations."
The governor then goes further saying "Companies that have made a fortune catering to families should understand that parents don't want transgenderism injected into their kid's kindergarten classroom."
In a video exclusively obtained by @FoxNews Digital. @GovRonDeSantis slams #Disney saying "In Florida, our policies got to be based on the best interest of Florida citizens, not on the musing of woke corporations." pic.twitter.com/Op87xgsLzB

— Kelly Laco (@kelly_laco) March 10, 2022
Chapek told shareholders that he and other Disney executives will meet with DeSantis and added Disney will be signing a statement opposing legislation such as "Don't Say Gay."
DeSantis' press secretary released a statement that read in part:
"Disney contacted our office today to speak with the governor. This is the first time we have heard from Disney regarding HB 1557. The governor did take the call from Mr. Chapek. The governor's position has not changed. No in-person meeting has been scheduled yet," the statement said.
The statement continues in saying the same families who take their kids to Disney should support parent rights in education, "because they do not want their young children exposed to inappropriate content about sex and gender theory at school."
Miami hotel liquor license may be revoked over a drag show
State's Division of Alcoholic Beverages and Tobacco targets business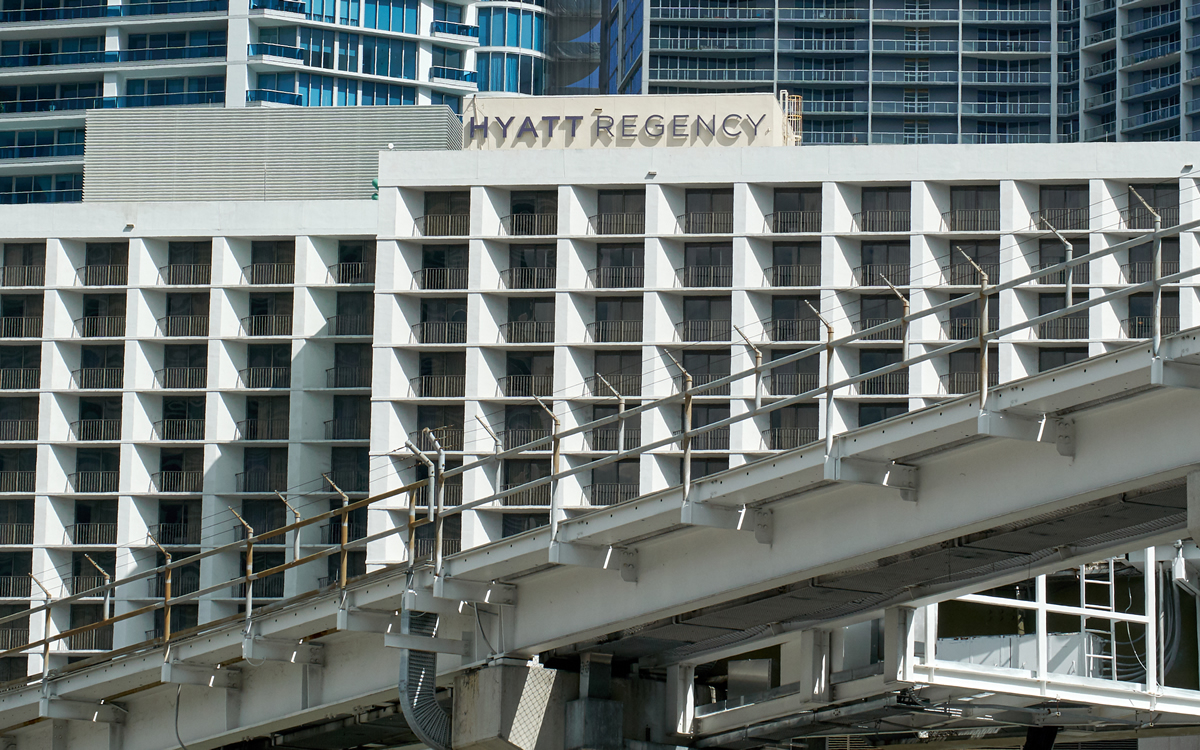 Republican Florida Gov. Ron DeSantis' administration is in the process of revoking the Hyatt Regency Miami's alcohol license after the Florida Department of Business and Professional Regulation determined that the hotel's affiliated James L. Knight Center had hosted "A Drag Queen Christmas" performed Dec. 27 with minors present in the audience.
The Knight Center is a major South Florida venue and has previously hosted the Miss Universe and Miss USA pageants. The venue's main room can seat 4,600 people.
This is the third time the state's Division of Alcoholic Beverages and Tobacco, which operates under the Department of Business and Professional Regulation, has targeted a business that hosted a drag show.
A popular restaurant and pub in Miami's Wynwood neighborhood is also under threat of losing its liquor license. The R House identifies itself on its Facebook page as "the proud home of South Florida's most popular weekend drag brunches."
The July 2022 complaint filed by the Department of Business and Professional Regulation asks for a final order that the R House restaurant is a declared a public nuisance and has its liquor license revoked.
According to the South Florida Sun Sentinel, the complaint was issued after a video of a recent performance at the bar's drag brunch went viral. A topless drag queen wearing lingerie stuffed with money can be seen in the video attempting to dance with a young girl, who the DPBR estimates is "between three and five years old." Twitter account "Libs of Tik Tok" originally found the footage on Tik Tok, posted by a user who wrote, "Children belong at drag shows!!!! Children deserve to see fun and expression & freedom."
In late December "A Drag Queen Christmas" was hosted by the Orlando non-profit Orlando Philharmonic Plaza Foundation on Dec. 28, filing a complaint alleging that children under age 18 were allowed to attend.
The complaint against the Orlando Philharmonic alleged the foundation violated Florida law in allowing for a person to "commit lewd or lascivious exhibition" in the presence of an individual who is less than 16 years old.
In this latest targeting of the show, which is a holiday-themed drag show that tours in 36 different cities and features stars from the reality show "RuPaul's Drag Race," Insider webzine journalist Kimberly Leonard reported that the DeSantis administration officials accused the Knight Center of several violations, including a prohibition of "lascivious exhibition" before people younger than 16, mirroring the December complaint against the Orlando Philharmonic.
The department's complaint said performers engaged in "acts of simulated sexual activity, and lewd, vulgar, and indecent displays" that included:
Performers forcibly penetrating or rubbing exposed prosthetic female breasts against faces of audience members
Intentionally exposing performers' prosthetic female breasts and genitalia to the audience
Intentionally exposing performers' buttocks to the audience
Simulating masturbation through performers' digitally penetrating prosthetic female genital
Graphic depictions of childbirth and/or abortion
Hyatt Regency Miami is allowed to keep selling alcohol until the department makes a final decision. The business has 21 days to request a hearing, Beth Pannell, spokeswoman for the department, told Insider.
Regulators had warned the facility to change how it marketed the show before it went live, according to a copy of the letter included in the complaint. The letter accused the marketers of putting on a performance that constitutes "public nuisances, lewd activity, and disorderly conduct" when minors are present.
News of this latest action was first reported by far-right conservative internet based outlet Florida's Voice.
As more and more Republican states target drag shows, in just the past few weeks, Tennessee became the first to ban adult performances, including drag, from public spaces such as parks and schools.
Florida prosecutor drops sex with minor charges against Brett Parson
Memo says youth declined to participate in case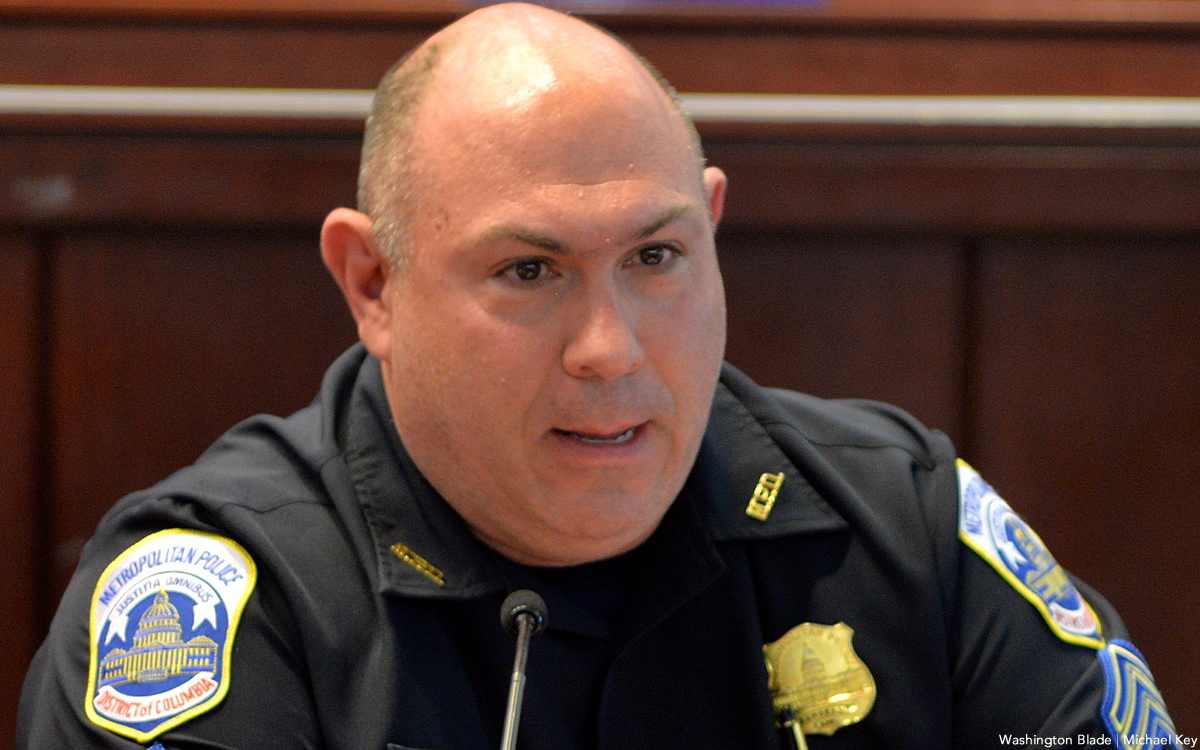 A prosecutor with the Broward County, Fla., State Attorney on Monday dropped two charges of unlawful sexual activity with a minor filed against former D.C. police lieutenant Brett Parson by Boca Raton, Fla. police in February 2022.
A spokesperson for the State Attorney's office told the Washington Blade the charges were dropped at an 8:30 a.m. hearing before a judge at the Broward County Circuit Court in Fort Lauderdale on Monday, March 13.
In a three-page Closeout Memorandum released by the Broward State Attorney's Office, Assistant State Attorneys Neva Rainford-Smith and Damette Lennox state that prosecutors decided to drop the charges after it became clear that the then 16-year-old boy, who told authorities that his sexual encounter with Parson was consensual, did not want to participate in the prosecution against Parson.
An arrest affidavit filed by Coconut Creek, Fla., police at the time of Parson's arrest on Feb. 18, 2022, says Parson allegedly had a consenting sexual encounter with a 16-year-old boy who told police he met Parson on the gay online dating app Growlr and agreed to meet for a sexual encounter after the two exchanged "explicit" photos of each other.
The age of sexual consent in Florida is 18, which made it illegal for Parson to engage in sex with the youth, even though the age of consent in several other states, including D.C., is 16.
Charging documents say the youth and Parson agreed to meet at a gas station in Coconut Creek near where the youth lived. The documents say both arrived in separate cars and, at the suggestion of the youth, drove separately to another location at a secluded parking lot at about 1 a.m., where they engaged in sex in the car Parson had been driving.
Police became involved, according to the charging documents, after the youth noticed people were walking near where they were parked and asked that they drive to yet another location. With Parson following the youth as the two drove in their separate cars, the youth drove into a restricted location. Police stopped both cars, the charging documents say.
One of the officers allowed Parson to drive away after Parson said he was lost and did not know the person in the other car. But for as yet unexplained reasons, the youth, when questioned by a police officer, provided full details of his involvement with Parson, which enabled police to locate Parson through text messages between the youth and Parson that police obtained from the youth's cell phone.  
"The defendant was a 53-year-old man who was in Broward County visiting family after one of his parents had surgery," the memorandum released by prosecutors says. "The defendant and the victim, a then 16-year-old boy, met on Growlr, which is a gay dating application," the memo continues.
"It should be noted that in order to have an account with Growlr, the user must be 18 years of age or older," the memo says. "This victim's profile listed him as 19 years of age," the memo states.
The memo says the youth told police at the time they stopped him that Parson "never forced him or threatened him" and that while at times he was uncomfortable, "he never showed signs of wanting to stop or never told the defendant to stop." It says the youth's parents, who charging documents say were called by police to the scene where the youth was stopped, told police their son did not want to talk about what happened "but was starting to realize what happened was wrong."
The charging documents state that at the request of the parents, police and prosecutors filed the two charges of unlawful sexual activity with a minor against Parson. But the memorandum released by the State Attorney's office on March 13 at the time the charges were dropped in court states that in the months following Parson's arrest, the youth and his parents were reluctant to speak with a victim advocate to arrange for interviews needed to go forward with the case.
"She left multiple voicemails in early April of 2022 and did not receive a call back," the memo says. It says between then and February of this year, the youth's parents continued to decline to make the youth available for an in-person interview needed if the case against Parson was to continue.
"Myself and [the youth's mother] wanted to move forward, but do not want to put him through this against his will," the memo quotes the youth's father as saying in an email to one of the assistant prosecutors, according to the memo. "If there is a way to proceed without his involvement, we would like to. But if this requires his involvement, then we prefer to drop the case," the memo quotes the father as saying.
"Obviously, even though lack of knowledge of age or misrepresentation of age is not a defense to the crime charged, the defendant's position has always been that he believed the victim was a 19-year-old man, which is what the victim had listed as his age in the dating application," the memo continues.
"Due to lack of victim cooperation, my conversations with the victim's parents and the potential scheduling of a deposition of the victim, the State believed it was in the best interest of the victim to not require him to come in for deposition and subsequent trial testimony, to respect his wishes and announce a nollo prosequi in the case," Assistant State Attorney in Charge Neva Rainford-Smith concludes in the memo.
The term "nollo prosequi" is a Latin phrase used in criminal law for a decision not to prosecute a case.
Parson has declined to speak with the media since the time of his arrest.
Fla. lawmaker introduces bill to remove transgender children from parents
State Sen. Clay Yarborough introduced SB 254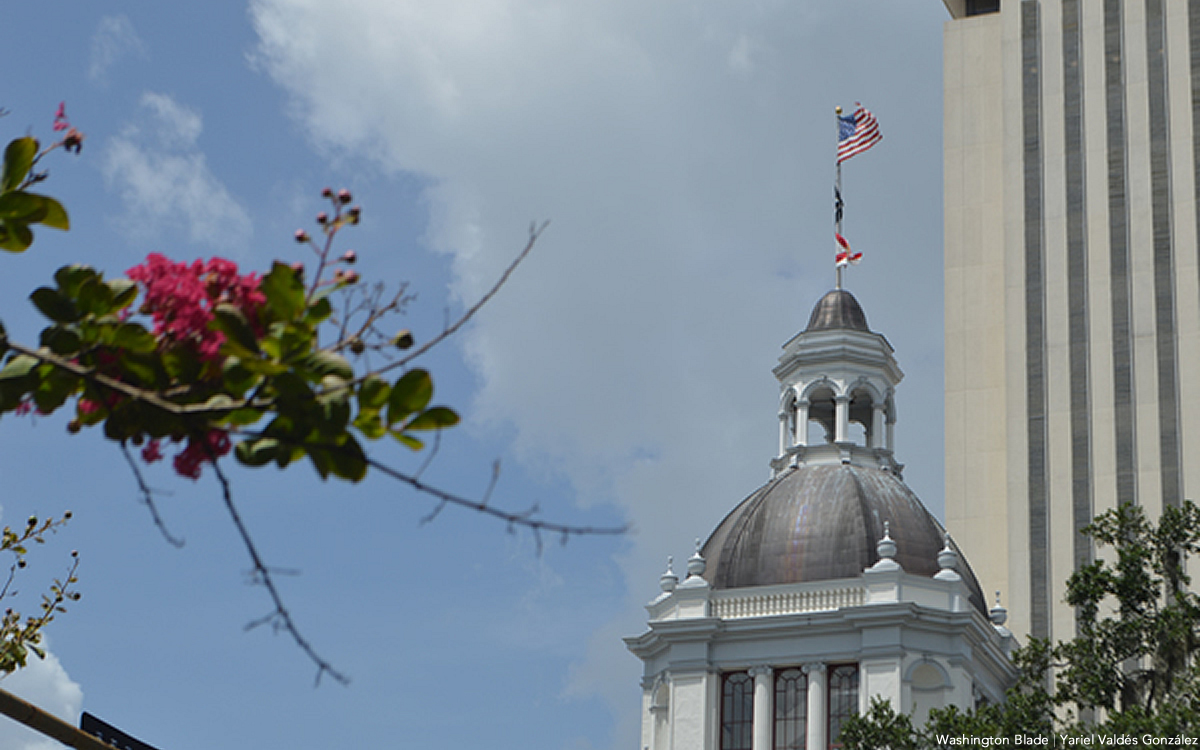 Florida state Sen. Clay Yarborough on March 3 introduced a measure that would mandate state intervention in cases of transgender minors receiving gender-affirming care.
Senate Bill 254 includes provisions for courts exercising temporary emergency jurisdiction over a child who "is at risk of or is being subjected to" gender-affirming care; includes granting of warrants for physical custody over children "likely to imminently" receive gender affirming care; and imposing felony penalties on parents or healthcare providers providing gender affirming care to minors.
The bill also includes a provision targeting trans minors from Florida families where the child in question may reside outside of Florida.
In a statement released by her office, state Senate President Kathleen Passidomo said:
"Parents have the right to raise their children as they see fit, and government intervention should be a last resort," she added, "Unfortunately, all too often we are hearing about treatments for gender dysphoria being administered to children, often very young children. That's just wrong, and we need to step in and make sure it isn't happening in our state."
Equality Florida Director of Transgender Equality Nikole Parker provided the following statement in response:
"This legislation is a gross assault on parental rights. Republican leadership wants to seize control over children if their parents might seek supportive health care that doesn't align with the DeSantis agenda. Parents have the right to make healthcare decisions for their children. This includes health care widely and safely used with children for decades. This bill is about extremist politics, not well-being. Parents could lose custody of their children and face felony prosecution for seeking life-saving care and healthcare providers would be criminalized for practicing widely-accepted medicine. Senator Yarborough should be ashamed, and every parent should be alarmed by this dangerous, authoritarian precedent."
Openly gay former State Rep. Carlos Guillermo Smith (D-Orlando) tweeted, "I can't believe I'm writing this. A new FL bill will tell courts to SEIZE TRANS CHILDREN AWAY from their supportive parents if those parents provide or are 'at risk' of providing them life-saving care. Parents would be charged with felonies + thrown in prison. This is fascist."
I can't believe I'm writing this.

A new FL bill will tell courts to SEIZE TRANS CHILDREN AWAY from their supportive parents if those parents provide or are "at risk" of providing them life-saving care.

Parents would be charged with felonies + thrown in prison.

This is fascist. pic.twitter.com/ikJ2LzEMSg

— Carlos Guillermo Smith (@CarlosGSmith) March 4, 2023
"On Friday, GOP lawmakers submitted SB254, which allows the state to seize custody of children when they "at risk" or "being subjected" to gender-affirming medical care, including from families where the child at question may reside outside of Florida."https://t.co/lLvPGpmZKX

— Carlos Guillermo Smith (@CarlosGSmith) March 4, 2023