Arizona Governor Doug Ducey signs three laws limiting transgender rights, abortion
"Today alone, on the eve of Transgender Day of Visibility, three anti-trans bills were signed into law across the country"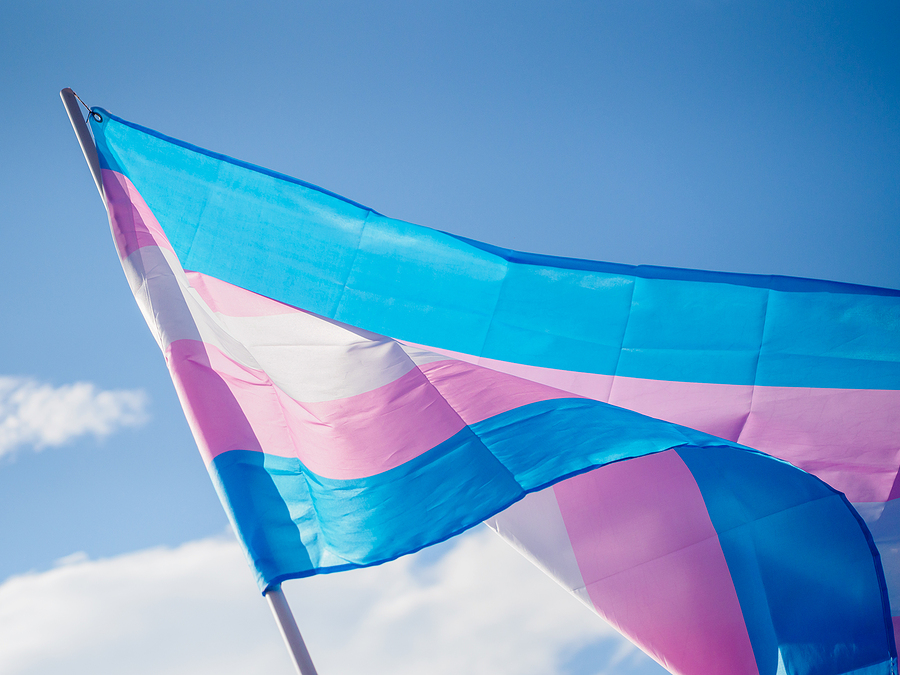 Arizona's Republican Governor Doug Ducey signed Senate Bill 1138, which bans some types of medical care for transgender youth, and Senate Bill 1165, which prevents transgender students from participating in school sports consistent with their gender identity.
The governor also signed abortion legislation that mirrors a Mississippi law currently being considered by the U.S. Supreme Court that will will outlaw abortion after 15 weeks.
"Across the country, moderate Republicans are struggling—and too often failing—to stop the takeover of their party by dangerous extremists. Today's trio of extreme AZ laws, one stripping away the right to abortion and two targeting transgender youth, show that Arizona is losing that battle. We are in danger of watching large segments of our nation give way to authoritarian extremism," Shannon Minter, the Legal Director for the National Center for Lesbian Rights, (NCLR) told the Blade in a phone call Wednesday.
The Arizona abortion legislation mirrors a Mississippi law now being considered by the nation's high court. The bill explicitly says it does not overrule a state law in place for more than 100 years that would ban abortion outright if the Supreme Court overrules Roe v. Wade, the 1973 case that enshrined the right to abortion in law, NBC News reported.
"In Arizona, we know there is immeasurable value in every life — including preborn life," Ducey said in a signing letter. "I believe it is each state's responsibility to protect them."
Ducey is an abortion opponent who has signed every piece of anti-abortion legislation that has reached his desk since he took office in 2015. He said late last year that he hoped the Supreme Court overturns the Roe decision, the Associated Press noted.
In 2014, then-Arizona Governor Jan Brewer vetoed an anti-LGBTQ+ bill in Arizona because she said it divided the state, did not address any specific or present concern for Arizonans, and would lead to adverse legal and economic consequences for the state. She also called for "greater respect and understanding among ALL Arizonans."
Two Republican governors, Utah Gov. Spencer Cox and Indiana Gov. Eric Holcomb, vetoed anti-trans sports bans similar to SB 1165 last week, rejecting the discriminatory bills approved by their legislatures. The governors cited high suicide rates among transgender youth and concerns over legal challenges, which have followed similar laws in other states.
Also on Wednesday Oklahoma Republican Governor Kevin Stitt signed into law Senate Bill 2, a bill which would restrict transgender girls from playing on school sports teams that match their gender identity.
"While the problems transgender and nonbinary youth cause communities are hypothetical, the harms these laws will cause them are very real. We're talking about a group of marginalized young people who have consistently been found to be at greater risk for bullying, depression, and attempting suicide — and 85% say recent debates around anti-trans laws have even further negatively impacted their mental health," said Sam Ames, Director of Advocacy & Government Affairs. "Today alone, on the eve of Transgender Day of Visibility, three anti-trans bills were signed into law across the country. This onslaught is not an accident; it is overwhelming by design and in direct response to progress in the fight for trans rights. But the Trevor Project will continue supporting our young people while we continue the fight against these policies. We are here for you, and we are not going anywhere."
PRESS RELEASE- "A Disgusting Attack on Our children" – LGBTQ Caucus Chairman @CesarChavezAZ on the Governor Signing Anti-Transgender Bills pic.twitter.com/HZW8tedA5y

— AZ LGBTQ Legislative Caucus (@AZLGBTQ) March 30, 2022
Arizona Republican breaks from party to block anti-trans bill
SB 1138 sought to ban gender-affirming care for LGBTQ youth.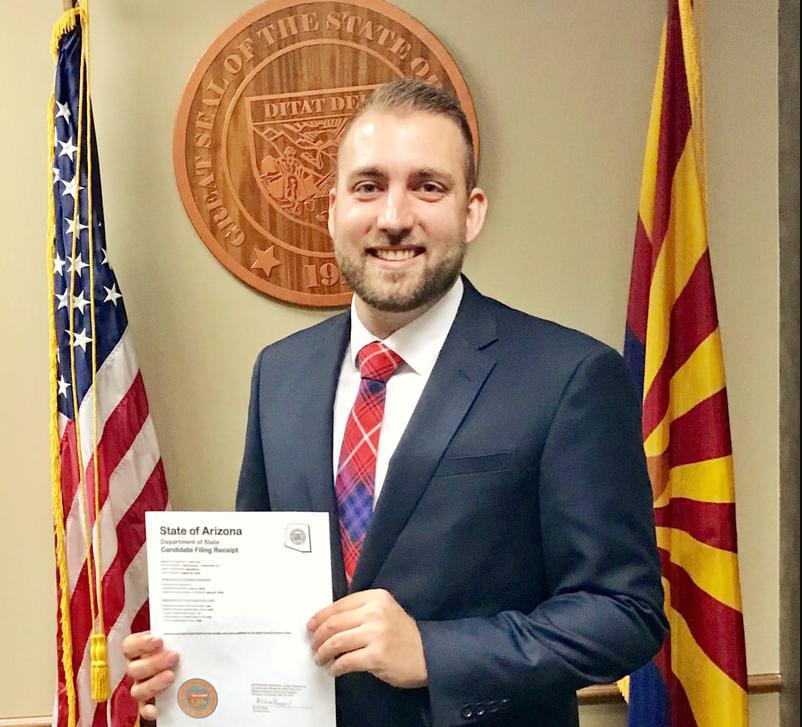 A bill aiming to ban gender-affirming care for LGBTQ youth in Arizona is effectively dead after Republican state Sen. Tyler Pace broke from his party last week and voted against the legislation.
The rare and unexpected move came last Wednesday with Pace joining three Democratic colleagues on the Arizona Legislature's Health and Human Services Committee, splitting the vote 4-4 and effectively stalling the bill.
Though Pace saw "both sides," he attributed his vote to the testimony of LGBTQ youth and their parents against the anti-transgender youth health care bill.
"The testimonies we heard today about the many people who are using these avenues of medical treatments to save lives, to improve lives," he said during the committee hearing, "I don't want my vote to stop those great things."
At the hearing, trans youth and their families stood in front of the committee to testify against the anti-trans bill.
"Kids like me should be able to be who they are without lawmakers attacking their rights," said Samuel Cars, who identifies as trans and bisexual. "I ask you when you vote on this bill to think about me and this question: What side of history do you want to be on? Because the only way to be on the right side is vote no on this bill."
Other people who spoke to the committee noted how the bill could increase suicide rates for trans youth in the state. Late last year, LGBTQ youth suicide prevention group the Trevor Project found a strong link between gender-affirming therapy and lower rates of suicide and depression in trans youth.
The legislation – Senate Bill 1138, which sought to ban gender-affirming care to trans and nonbinary youth, including reversible puberty blockers, hormone therapy and surgeries – was one of Arizona's 15 anti-LGBTQ bills introduced so far this year, the most of any state, according to NBC News.
Pro-LGBTQ activists and lawmakers grew so concerned over the legislative landscape that they hosted a press conference last month, sounding alarm bells over the anti-LGBTQ bills.
"This is an attack on human rights," said Arizona state Rep. César Chávez, chair of the Arizona LGBTQ Legislative Caucus, at the press conference hosted by the Human Rights Campaign. "We're criminalizing individuals for being who they are. On top of that, we're criminalizing doctors and health care workers, individuals that are doing their job."
The Arizona state Senate passed an anti-trans sports bill at the beginning of February that would restrict trans women and girls from playing on school sports teams that match their gender identity. Pace voted in favor of the legislation.
Last year, Arkansas and Tennessee passed similar gender-affirming care bans, making them the only two states in the country to do so. However, a federal judge blocked the Arkansas ban last summer, according to LGBTQ research nonprofit the Movement Advancement Project (MAP).
MAP also notes that Tennessee's law prohibits medical providers from providing hormone-related medication to "prepubertal minors."
"Best practice medical care for transgender youth only includes such medication once a youth has entered puberty, not prior to it, and this further illustrates how these legislative efforts reflect a fundamental lack of understanding of medical care for transgender youth," it added. "However, this legislation sets a dangerous precedent for further restrictions of medical care for transgender youth."
Arizona lawmakers introduce LGBTQ+ anti-discrimination bill
While the measure has backers in the state's business and faith communities it faces opposition from the anti-LGBTQ+ Center for Arizona Policy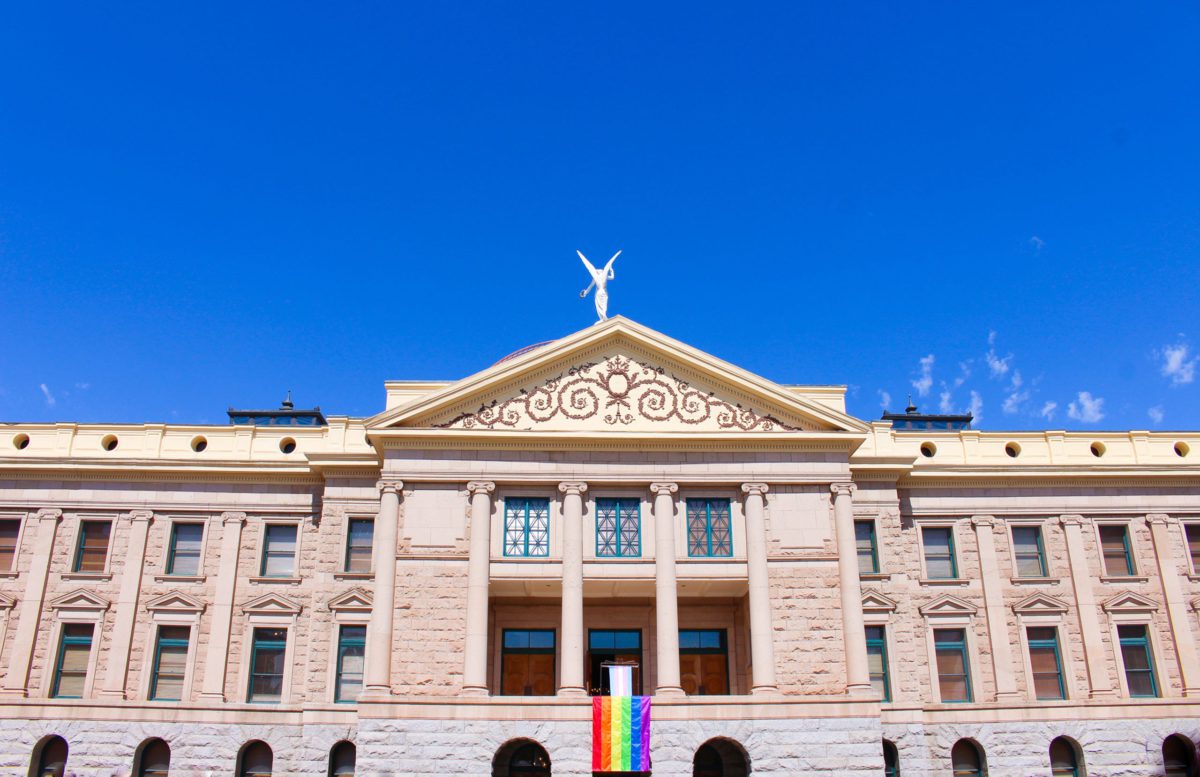 PHOENIX – Arizona House Speaker Rusty Bowers, (R-Maricopa), flanked by a group of bipartisan lawmakers announced Monday afternoon they were introducing legislation that would for the first time protect LGBTQ+ Arizonans from discrimination by businesses, landlords and employers based on a person's sexual orientation or gender identity.
In addition to the provisions to protect LGBTQ+ people from discrimination, the measure calls for a ban on the practise of conversion therapy by licensed health care professionals.
While the measure has backers in the state's business and faith communities it already faces opposition from the conservative anti-LGBTQ+ Center for Arizona Policy, (CAP) .
In 2014 the Center was defined by one journalist writing for the independent news outlet Phoenix New Times as; "In fact, the Center for Arizona Policy is a throwback to Jerry Falwell's Moral Majority. It's a juggernaut of theocracy, intent on imposing its beliefs on public policy and making Republican politicians in Arizona march in lockstep with CAP's war on gays, women, pornography, and public education."
Cathi Herrod, president of CAP told NBC News affiliate KPNX 12 news that the measure would "treat reasonable disagreement as if it were discrimination."
Arizona lawmakers announced they were introducing legislation that would for the first time protect gay and transgender people from discrimination by businesses, landlords and employers. https://t.co/haIhF11rrQ

— 12 News (@12News) February 8, 2022
Arizona Senate passes anti-trans 'Save Women's Sports Act'
The legislation would restrict transgender women and girls from playing on school sports teams that match their gender identity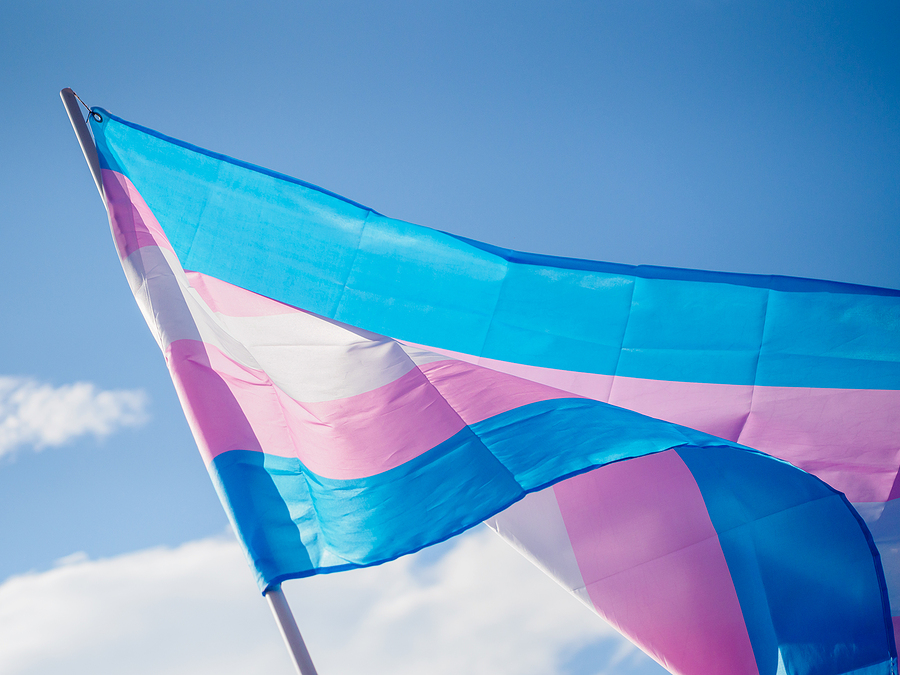 PHOENIX – The Arizona State Senate on Wednesday passed SB 1165, the so-called 'Save Women's Sports Act.' The legislation would restrict transgender women and girls from playing on school sports teams that match their gender identity. It passed along a party line vote of 16 Republicans to 13 Democrats with 1 abstention. The bill now heads to the House.
"We can promote both women's sports and transgender inclusion at the same time — they are not mutually exclusive, as some politicians would have you believe," said Casey Pick, Senior Fellow for Advocacy and Government Affairs at The Trevor Project. "While Arizona lawmakers are devoting energy to a divisive solution in search of a problem, we know that transgender and nonbinary young people are struggling and continue to face increased risk for bullying and suicide. These ugly attacks are only making matters worse."
The measure specifies that interscholastic sports an intramural athletics are to be defined by biological sex, one is either male or female.
A. EACH INTERSCHOLASTIC OR INTRAMURAL ATHLETIC TEAM OR SPORT THAT IS SPONSORED BY A PUBLIC SCHOOL OR A PRIVATE SCHOOL WHOSE STUDENTS OR TEAMS COMPETE AGAINST A PUBLIC SCHOOL SHALL BE EXPRESSLY DESIGNATED AS ONE OF THE FOLLOWING BASED ON THE BIOLOGICAL SEX OF THE STUDENTS WHO PARTICIPATE ON THE TEAM OR IN THE SPORT:
"MALES", "MEN" OR "BOYS".
"FEMALES", "WOMEN" OR "GIRLS".
"COED" OR "MIXED".
It also stated that "a person's sex is determined at fertilization and revealed at birth or, increasingly, in utero."
B. ATHLETIC TEAMS OR SPORTS DESIGNATED FOR "FEMALES", "WOMEN" OR "GIRLS" MAY NOT BE OPEN TO STUDENTS OF THE MALE SEX.
The measure defines "that biological differences between males and females are determined genetically during embryonic development."
The legislature also states that secondary sex characteristics [which develop during puberty make anatomical differences beyond the reproductive system,] leading to adult body types that are measurably different between sexes.
According to a recent poll conducted by Morning Consult on behalf of The Trevor Project, 85% of transgender and nonbinary youth — and two-thirds of all LGBTQ youth (66%) — say recent debates about state laws restricting the rights of transgender people have negatively impacted their mental health. When asked about new policies that would ban transgender girls from playing on girls' sports teams and transgender boys from playing on boys' sports teams, 74% of transgender and nonbinary youth said it made them feel angry, 57% felt sad, 43% felt stressed, and nearly 1 in 3 felt scared.
The measure also states:
PHYSIOLOGICAL DIFFERENCES BETWEEN MALES AND FEMALES RELEVANT TO SPORTS PERFORMANCE INCLUDE A LARGER BODY SIZE WITH MORE SKELETAL-MUSCLE MASS, A LOWER PERCENTAGE OF BODY FAT, AND GREATER MAXIMAL DELIVERY OF ANAEROBIC AND AEROBIC ENERGY.
MEN ALSO HAVE HIGHER NATURAL LEVELS OF TESTOSTERONE, WHICH AFFECTS TRAITS SUCH AS HEMOGLOBIN LEVELS, BODY FAT CONTENT, THE STORAGE AND USE OF CARBOHYDRATES, AND THE DEVELOPMENT OF TYPE MUSCLE FIBERS, ALL OF WHICH RESULT IN MEN BEING ABLE TO GENERATE HIGHER SPEED AND POWER DURING PHYSICAL ACTIVITY.
THERE IS A SPORTS PERFORMANCE GAP BETWEEN MALES AND FEMALES, SUCH THAT THE PHYSIOLOGICAL ADVANTAGES CONFERRED BY BIOLOGICAL SEX APPEAR, ON ASSESSMENT OF PERFORMANCE DATA, INSURMOUNTABLE.
However, the measure seems to allow for "biologically born women to play in men's sports."
THIS SECTION DOES NOT RESTRICT THE ELIGIBILITY OF ANY STUDENT TO PARTICIPATE IN ANY INTERSCHOLASTIC OR INTRAMURAL ATHLETIC TEAM OR SPORT DESIGNATED AS BEING FOR "MALES", "MEN" OR "BOYS" OR DESIGNATED AS "COED" "MIXED".
However, research also shows that transgender and nonbinary youth who have access to gender-affirming spaces report lower rates of attempting suicide. A 2021 peer-reviewed study by The Trevor Project's researchers, published in Transgender Health, also found that transgender and nonbinary youth who reported gender identity acceptance from adults and peers had significantly lower odds of attempting suicide in the past year.
The Trevor Project's research has also found that a majority of LGBTQ young people (68%) have never participated in sports for a school or community league or club — with many citing fear of bullying and discrimination as a key factor for not participating.