Tulsi Gabbard says Florida 'Don't Say Gay' law should have gone further
Former 2020 hopeful flip-flops after apologizing for anti-gay past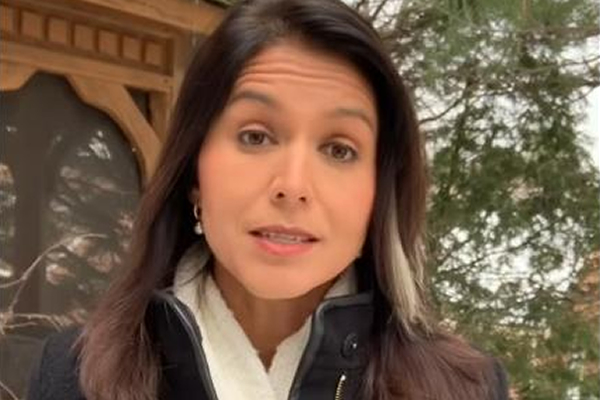 Tulsi Gabbard, a former Democratic presidential candidate who has turned into an ally of the conservative movement, has come out in defense the "Don't Say Gay" law recently signed by Gov. Ron DeSantis in Florida, essentially flip-flopping after having apologized for her anti-LGBTQ past.
Gabbard, who has recently invoked the ire of both the right and the left by downplaying the invasion of Ukraine by Russia, said she supports the "Don't Say Gay" measure in a video posted to Twitter on Monday.
"When I first heard about Florida's Parental Rights bill, I was shocked it only protects children K-3," Gabbard said. "Third grade? How about 12th grade — or not at all. Meanwhile, schools are failing: 1 in 4 graduates are functionally illiterate. Parents should raise their kids, not the government."
Under the "Don't Say Gay" bill, schools for children in kindergarten through grade 3 may not engage in "instruction" about sexual orientation and gender identity, or generally throughout the education system "in a manner that is not age-appropriate or developmentally appropriate for students." Although the new law allows for internal review and resolution if a parent brings a complaint against the school for violating the measure, the "Don't Say Gay" bill also empowers a parent of a student who feels the law was violated to "bring an action against a school district" in court to seek damages.
Gabbard as a 2020 presidential candidate apologized for her anti-LGBTQ past before she became a member of Congress. Among other things, Gabbard vehemently opposed civil unions when they were before the legislature in Hawaii, calling supporters of same-sex marriage "homosexual extremists."
Although as a Democratic lawmaker in the U.S. House she was a reliable supporter of LGBTQ rights, then changed toward the end of her tenure, when she declined to sign a legal brief before the Supreme Court in favor of LGBTQ rights and introduced legislation that would have banned transgender youth from participating in schools sports consistent with their gender identity.
Proponents of the "Don't Say Gay" bill, including Gabbard, have defended the measure by suggesting it simply prohibits sex education for K-3 children or would only prohibit school curriculum on sexual orientation or gender identity, but there's no limiting principle in the measure restricting its reach. In fact, Republican lawmakers during the legislative process for the measure rejected an amendment proposed by Democrats that would enumerate the prohibition in the bill was limited to discussion on "sexual activity."
The first lawsuit against the "Don't Say Gay" measure, filed in federal court by the New York-based law firm Kaplan Hecker & Fink LLP last week, contends the vagueness of the measure prohibits discussion of LGBTQ issues, or LGBTQ parents and teachers from disclosing their sexual identities, in nearly endless possible ways.
"Can students ask— and teachers answer—questions about historical events involving LGBTQ people?" the complaint says. "Would H.B. 1557 ban a teacher from discussing gay-rights' decisions, like Bostock v. Clayton County, 140 S. Ct. 1731 (2020), where the Court held that LGBTQ persons cannot be discriminated against in employment? If a student writes a paper in which they discuss their gender identity or sexual orientation — and relate it to their argument — could a teacher not grade it? If the teacher did grade it, would they be prohibited from commenting on any aspect of the paper or discussing it with the student, thus leaving LGBTQ students at a systematic educational disadvantage?"
Elon Musk pledges to lobby for criminalizing healthcare interventions for transgender youth
Twitter executive estranged from trans child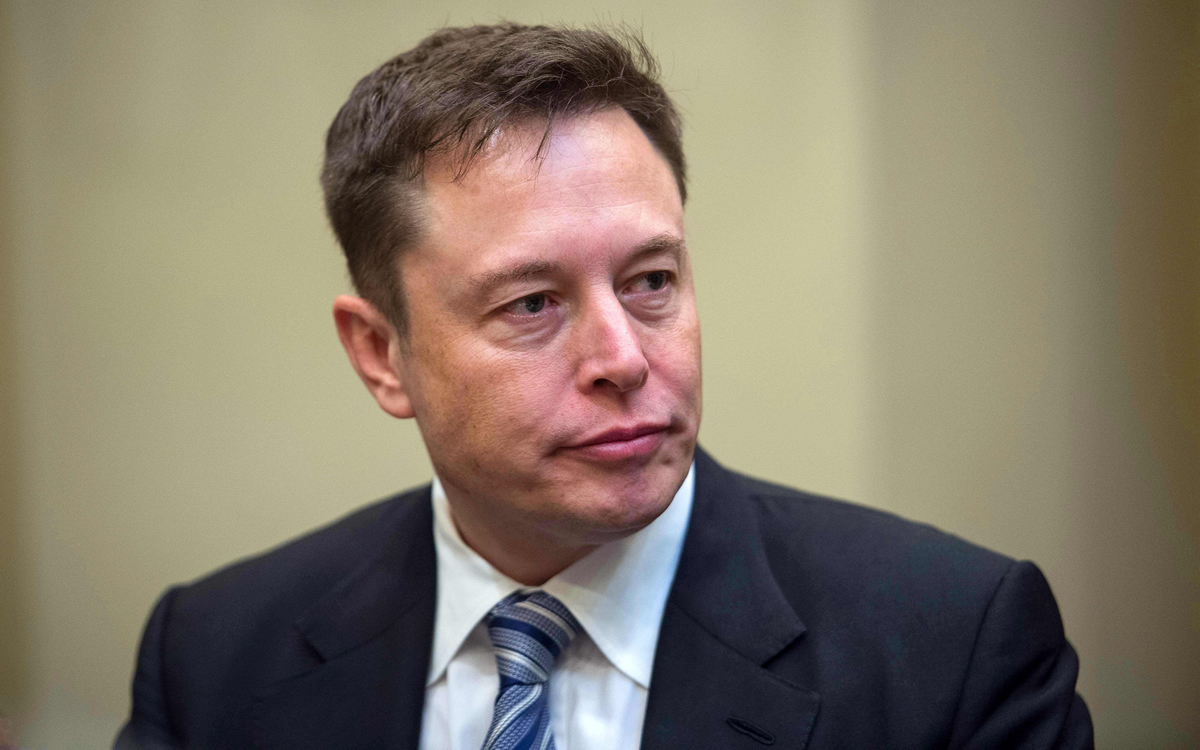 Elon Musk started Pride month with a series of transphobic tweets that constitute his most extreme attacks against the community to date and included a pledge on Thursday that he will be "actively lobbying to criminalize" healthcare interventions for transgender youth.
Also on Thursday, Musk responded "totally agree" to a tweet from a trans-exclusionary LGB account that said, "LGB don't even want Pride month anymore. We just want to be separated from the TQ+."
And then on Friday, the Twitter owner intervened on behalf of anti-trans pundit Matt Walsh when the platform took steps to limit the reach of his "documentary" attacking the community, and then he re-tweeted Walsh's video.
The New Republic named Walsh "Transphobe of the Year" in 2022, noting that he stood out in a crowded field of hate purveyors, having "raised his profile by spreading grotesque conspiracy theories about grooming" and pedophilia in the LGBTQ community."
Responding to Musk's promise to fight for the criminalization of gender affirming care, anti-trans conservative media commentator and University of Toronto Professor Jordan Peterson tweeted, "Prison. Long term. Without Parole. No Mercy. And maybe for the compliant 'therapists' and the butchers they enable." Musk replied, "Absolutely."
Medical societies that develop and publish clinical practice guidelines for the treatment of gender dysphoria in minor patients do not generally recommend genital surgeries before the age of 18.
Access to the interventions proscribed in these guidelines, which are supported by every mainstream scientific and medical body, have been shown to dramatically reduce rates of depression, suicidal ideation and suicides among trans youth. Studies show rates of post-treatment regret are exceedingly rare.
Musk has long been known as an online provocateur, often taking aim at institutions like Hollywood, big business and the mainstream news media that he believes promote a left-leaning agenda without providing room for dissenting voices.
However, the tech billionaire has increasingly aligned himself with more extreme right-wing politics and conservative political figures like Republican Florida Gov. Ron DeSantis, who launched his 2024 presidential campaign last week with a Twitter Spaces discussion hosted by Musk just days after signing some of the most extreme anti-trans laws of any state in the country.
Likewise with his public statements concerning the trans community. A few years ago, Musk courted controversy for mocking and complaining about the practice of calling trans and nonbinary people by their preferred pronouns. This week's anti-trans tirade was markedly more extreme.
Last year, Insider noted Musk's comments about gender pronouns in its coverage of a Reuters report that the South African-born entrepreneur's 18-year-old trans daughter had filed papers in a California court to legally change her first and last name and request a new birth certificate.
Per Reuters, the teen said that she no longer wished to be "related to my biological father in any way, shape or form."
A month later, the elder Musk publicly declared his support for the Republican Party. In an interview with the Financial Times, he said the reason for his estrangement from his daughter was "full on communism" in elite colleges and universities.
Gay Days 2023 will go on despite DeSantis and anti-LGBTQ animus
Tens of thousands expected at Walt Disney World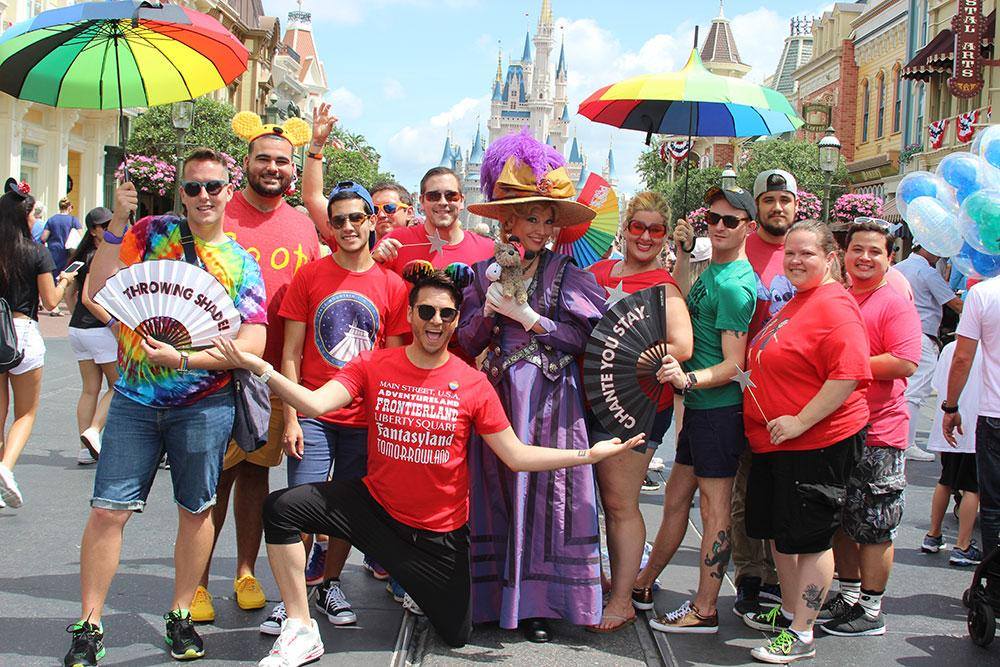 Equality Florida has issued a travel advisory to LGBTQ people that traveling to the state isn't safe given the plethora of anti-LGBTQ laws. On May 23, the Human Rights Campaign joined with Equality Florida urging LGBTQ people to avoid travel to Florida.
Citing six anti-LGBTQ bills passed and signed by Gov. Ron DeSantis, the two groups noted that while not a blanket recommendation against travel nor a call for boycott, the travel advisory outlines the devastating impacts of laws that are hostile to the LGBTQ community.
As Pride month gets underway Thursday, an annual event that is celebrating its 32nd anniversary this year and draws tens of thousands of LGBTQ people to Walt Disney World and the Disney resort areas near Orlando, is slated to commence over the next four day period.
Wearing red shirts to identify themselves, participants in the unofficial Disney Gay Days celebration gather for parties, meet-ups and enjoying a Disney holiday. In an interview with the Associated Press, Joseph Clark, CEO of Gay Days, Inc., said that he is hoping that this year can see upwards of 150,000 LGBTQ people descending on Central Florida to mark the start of Pride season.
In addition to Disney, the LGBTQ folks will also be visiting the neighboring amusement parks of Universal Studios and SeaWorld.
Pride celebrations this year in Florida have taken on a different tone, St. Cloud organizers of the 'PRIDE in St. Cloud' scheduled for June 10 cancelled the event joining a growing list of Pride events being cancelled as a "climate of fear" has overtaken the state in the wake of DeSantis' extreme new anti-LGBTQ laws.
The Pride Alliance of the Treasure Coast notified the greater Treasure Coast community that the Pride parade was cancelled and that Pridefest will only be accessible to residents 21-years-old or older.
The Wilton Manors City Commission as well as the city's mayor voted to amending the permit for Stonewall Pride, Inc., to force compliance of a new state law that expands the definition of "live adult entertainment" to include drag entertainment.
Brandon Wolf, the press secretary for the largest state-wide LGBTQ equality and human rights advocacy group Equality Florida, in a text with the Washington Blade noted: "These are the intended chilling effects of DeSantis' slate of hate legislation. Just as the Don't Say LGBTQ law didn't direct school districts to rip down rainbow stickers, this bill does not ban drag or pride. But it uses vague language and threats to induce self-censorship."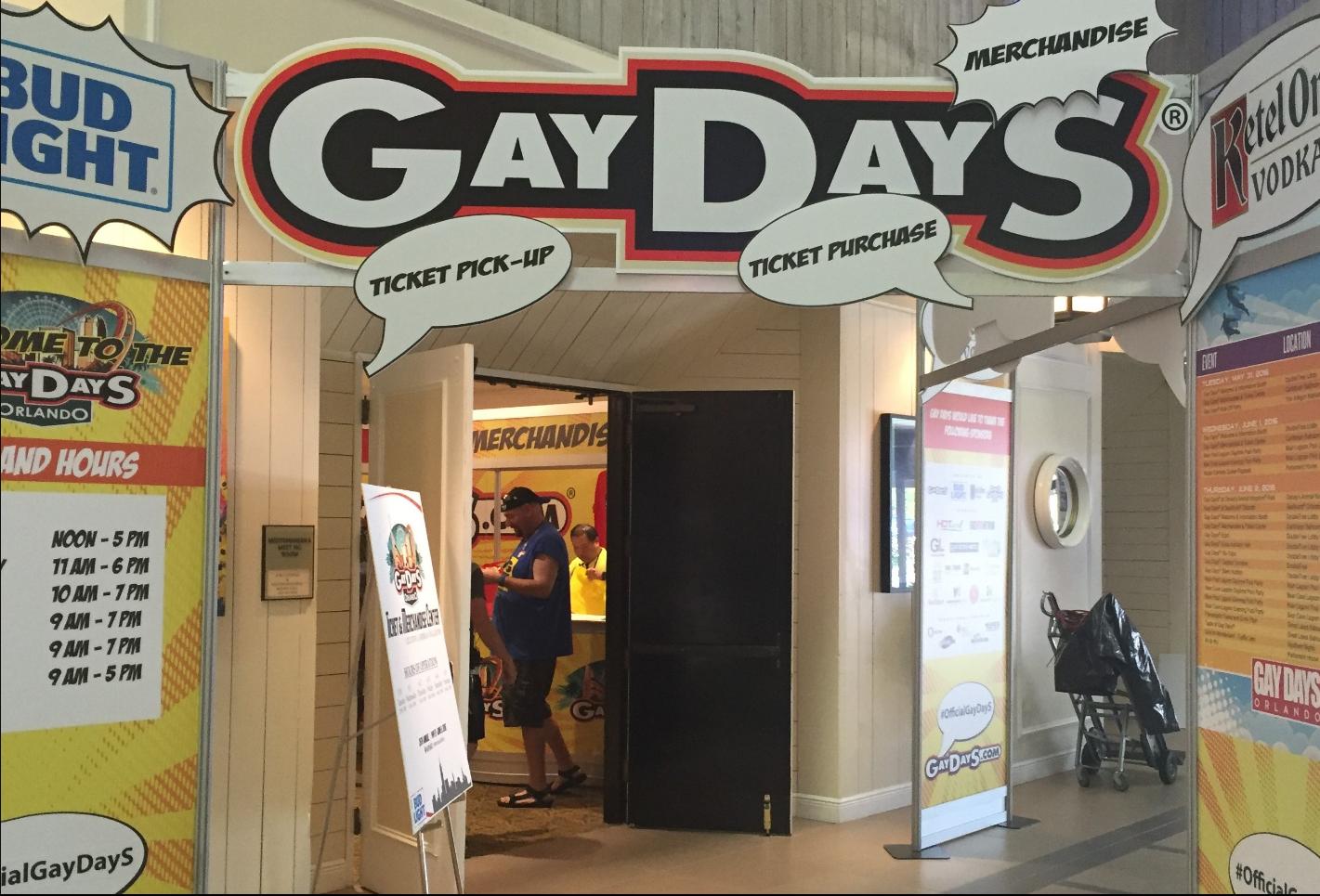 "We continue to be that blue speck in a sea of red, but ultimately laws are laws, and that is the interesting situation we are in," Clark told Deadline, adding that many folks have reached out to ask whether it's safe to visit Florida.
In a Facebook post earlier this week, GayDays® announced the cancellation and "reimagining" of Taste of GayDays® as "due to challenges caused by the current political climate in Florida which recently caused concerns for a large group of our restaurant partners."
"UPDATE: We're deeply sorry to announce the cancellation and 'reimagining' of Taste of GayDays® due to challenges caused by the current political climate in Florida which recently caused concerns for a large group of our restaurant partners. Because of these circumstances, and though we adamantly tried to recruit additional vendors, it became clear that we would be unable to provide the exceptional experience that our guests have come to expect at the Taste of GayDays® Event.
But FEAR NOT! We've planned something special for you all. Join us for the FREE GayDays Orlando 2023 'Taste of GayDays® Entertainment Preview Show' at 6 p.m. on Thursday, June 1! This new event aims to give a preview of several other special events during GayDays® Orlando including performances by some of our Miss GayDays® Pageant competitors, introductions and meet and greets with Mr. GayDays® Leather Competitors and more. Please know — we are committed to delivering extraordinary experiences at GayDays® Orlando.
As we are days away from the start of GayDays Orlando 2023 this was not an announcement we had expected to have to make. We will not let this deter us! We are determined to work towards changing the mindset of people and ensure that future events uphold the high standards that are synonymous with GayDays®. It is because of you, that together, we'll make a difference," the group wrote.
GayDays® at Area Theme Parks | #RedShirtDays schedule linked here: (Link)
White House sends Sean Patrick Maloney's OECD nomination to the Senate
Former N.Y. congressman narrowly lost re-election in 2022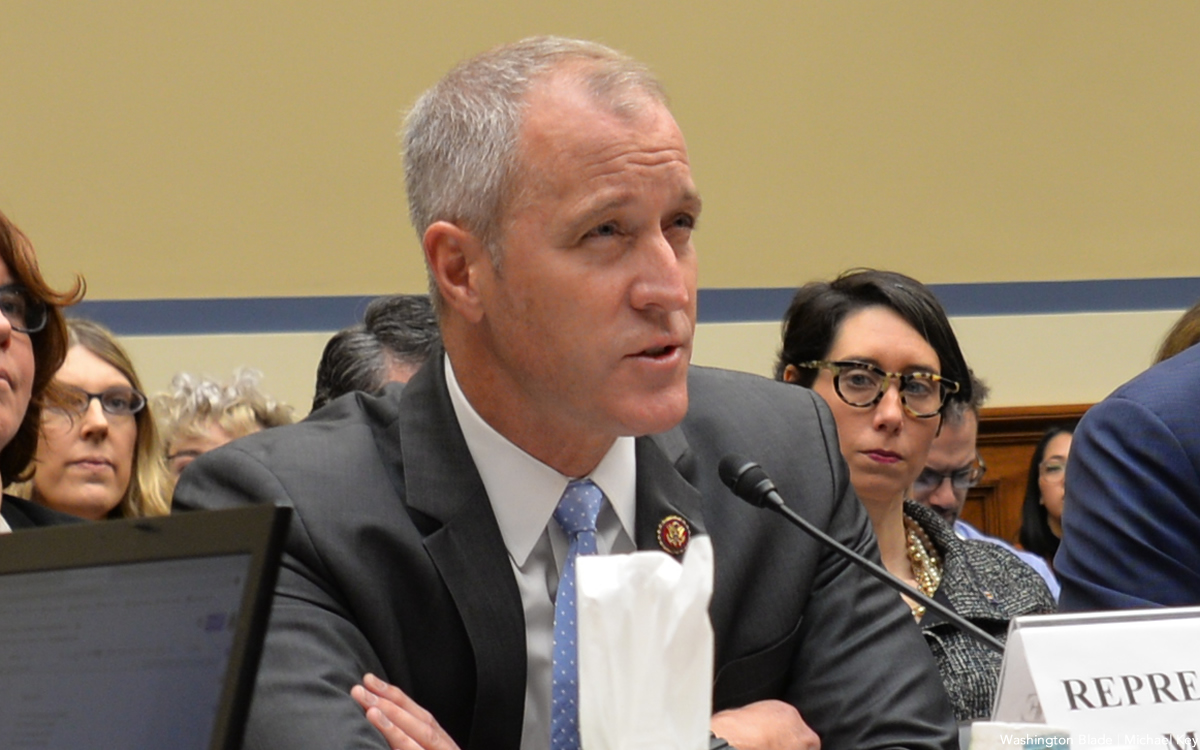 The White House on Thursday officially announced the nomination of former Democratic Congressman Sean Patrick Maloney of New York to serve as the Organization for Economic Cooperation and Development's U.S. representative with the rank of ambassador.
Since February 2022, former Delaware Gov. Jack Markell has represented the U.S. before the OECD, an intergovernmental body with 38 member countries founded to promote economic progress and stimulate world trade.
Along with Maloney's nomination to replace him, Markell's nomination last month to serve as ambassador to Italy is now pending before the Senate.
New York's first openly gay member of Congress, Maloney finished his fifth term as chair of the Democratic Congressional Campaign Committee, the Democratic Party's sixth highest-ranking position in the House, before narrowly losing his bid for reelection in 2022.
Maloney was credited with helping to secure the Democrats' better-than-expected performance in the midterm elections but lost his own race by just 1,800 votes after New York's 17th Congressional District was redrawn.