U.S. announces more funding to fight HIV/AIDS in Latin America
Jill Biden made announcement on Saturday in Panama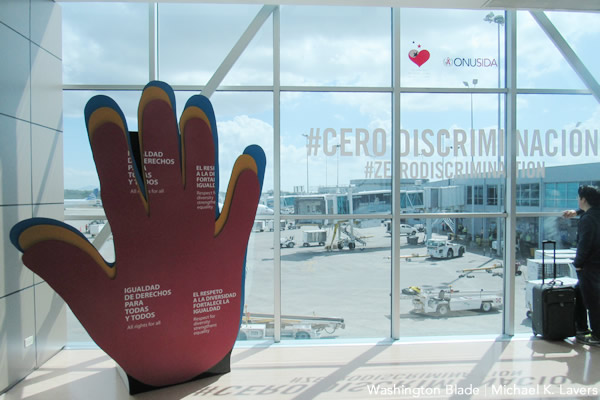 First lady Jill Biden on Saturday announced the U.S. will provide an additional $80.9 million to the fight against HIV/AIDS in Latin America.
Biden during a visit to Casa Hogar el Buen Samaritano, a shelter for people with HIV/AIDS in Panama City, said the State Department will earmark an additional $80.9 million for President's Emergency Plan for AIDS Relief-funded work in Latin America. A Panamanian activist with whom the Washington Blade spoke said LGBTQ people were among those who met with the first lady during her visit.
Pope Francis visited the shelter in 2019.
"I'm glad we have the opportunity to talk about how the United States and Panama can work together to combat HIV," said the first lady.
Michael LaRosa, the first lady's spokesperson, noted Panama will receive $12.2 million of the $80.9 million in PEPFAR funding.
"This funding, pending Congressional notification, will support expanded HIV/AIDS services and treatment," said LaRosa.
UNAIDS statistics indicate an estimated 31,000 Panamanians were living with HIV/AIDS in 2020. The first lady's office notes the country in 2020 had the highest number of "newly notificated cases of HIV/AIDS" in Central America.
The first lady visited Panama as part of a trip that included stops in Ecuador and Costa Rica.
The Summit of the Americas will take place next month in Los Angeles. The U.S. Agency for International Development and PEPFAR in April announced they delivered more than 18 million doses of antiretroviral drugs for Ukrainians with HIV/AIDS.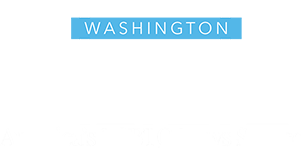 Transgender woman running to become Venezuela's next president
Assemblywoman Tamara Adrián a candidate in party's Oct. 22 primary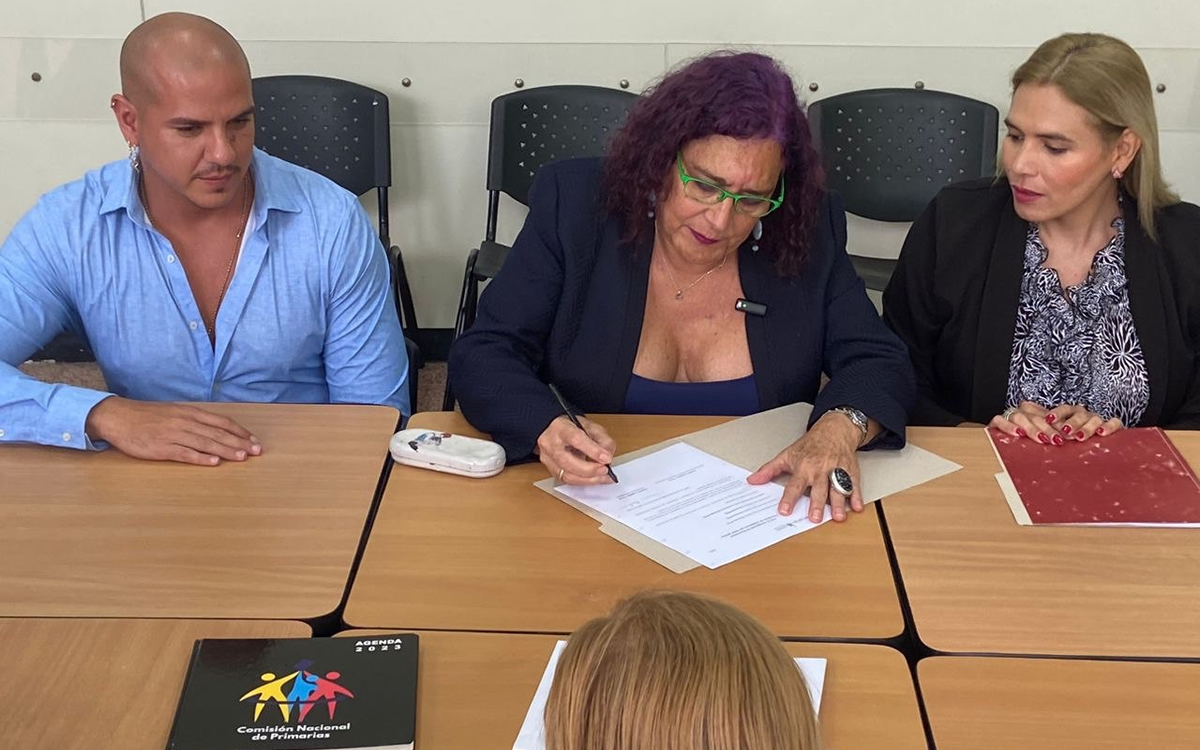 Tamara Adrián less than two weeks ago registered as a presidential candidate in the Venezuelan primary, becoming the first openly transgender person in the world to make such a move.
The 69-year-old lawyer, university professor and LGBTQ and intersex rights defender is running to represent the Unidos por la Dignidad political movement and will have to compete with at least 10 other candidates in the country's Oct. 22 primary.
"I am the first transgender in history to officially run in a presidential election," Adrián told the Washington Blade.
Whoever wins the primary will have to compete against President Nicolás Maduro in 2024.
Adrián wants to be the person to confront Chavismo in her country.
"We have united all the parties and political forces in Venezuela, from the left to the right, with a common goal, which is to end the regime of Nicolás Maduro," she explained to the Blade.
For her, it is very important to oust Maduro and help Venezuela get out of the humanitarian and economic crisis that is affecting millions of people in the South American country.
Many Venezuelans do not have any food in their homes. A lack of work, low salaries and poor access to health care has caused millions of them to migrate to other countries in search of a better life.
Discrimination and violence against LGBTQ and intersex Venezuelans remains commonplace, so Adrián's candidacy affords visibility.
"I am proud to be who I am," she said. "I want any LGBTQ person living in this hostile country to know that you can get ahead and even become a presidential candidate."
"I say the things that no one says," added Adrián, who noted this attribute sets her apart from her competitors and other Venezuelan politicians.
One of her main campaign promises will be to work for the inclusion of "people with disabilities, women, senior citizens, civil servants, LGBTIQ+ people, people of African descent, indigenous people, any group that, for whatever reason, has been or may be left behind."
Venezuela's last presidential election took place in 2018, and Venezuelans and the international community deemed them illegal. This determination provoked the rise of interim President Juan Guaidó who the U.S. and dozens of other countries recognized as the country's president.
Opposition leaders were imprisoned, exiled or disqualified from participating in the election and international observers were not in the country. The National Electoral Council said 46 percent of eligible voters participated in the election, which means more than half of the electorate did not vote.
"Effectively there are less and less voters in the elections and this has to do with the fact that people are losing confidence in the processes," said Adrián. "There is a feeling that the results will be manipulated and not respected."
She nevertheless stressed Venezuelans must keep trying and demanding transparency in their country's political process in order for a united opposition can win elections democratically and focus on building a better future for the country.
"We know that the scenario is difficult but we are not going to lower our arms because we have to put an end to this crisis," said Adrián. "We are going with everyone and for everyone."
Mariela Castro dismisses reports of transgender prisoner's treatment
Brenda Díaz in prison after participating in anti-government protest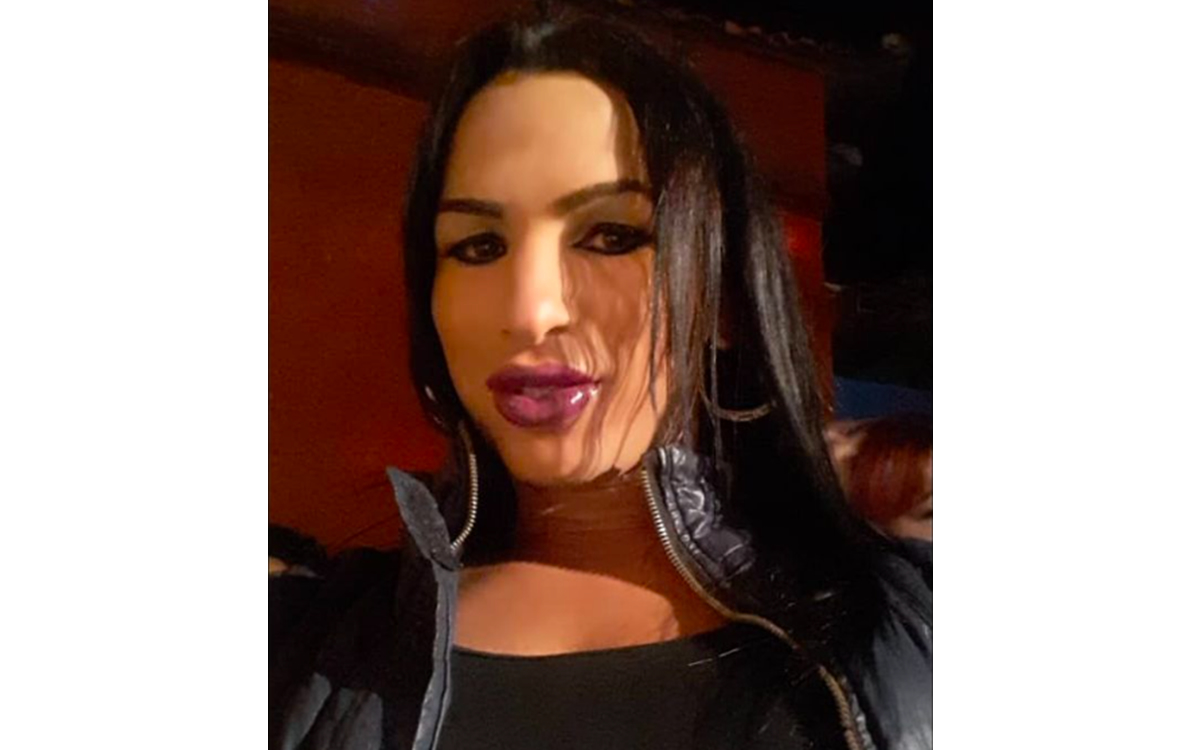 The daughter of former Cuban President Raúl Castro this week described the case of a transgender woman who is serving a 14-year prison sentence after she participated in an anti-government protest in 2021 as "an oversized story full of fantasies."
Mariela Castro, who directs Cuba's National Center for Sexual Education, spoke about Brenda Díaz during an interview that Agencia EFE published on May 3.
Authorities arrested Díaz in Güira de Melena in Artemisa province on July 11, 2021.
The Güira de Melena protest was one of dozens against the Cuban government that took place across the country on that day.
A Havana court last year sentenced Díaz to 14 years in prison. Cuba's highest court later upheld the sentence.
The State Department in a previous statement to the Washington Blade that called for Díaz's release expressed concern over her "well-being" amid "reports that she is being held in a men's prison and is not receiving appropriate medical treatment."
Díaz's mother has previously said her daughter, who lives with HIV, has access to antiretroviral drugs, but other medications are not always available. Díaz's mother has also complained about the "very bad quality" of food in prison.
"Brenda is very well there," Mariela Castro told Agencia EFE. "She does not know that she is a media figure that has been invented against Cuba."
Mariela Castro said Díaz receives "very good food, better than her family has" in prison, and she is able to participate in sport activities and a library. Mariela Castro further described reports about Díaz and her case as "little gossips" and "a media show by the press and corporate agencies."
"It is sad that the same lie to attack Cuba with this story continues to be reproduced," said Mariela Castro.
Anti-LGBTQ candidates win Paraguay elections
Country's president-elect is member of ruling Colorado Party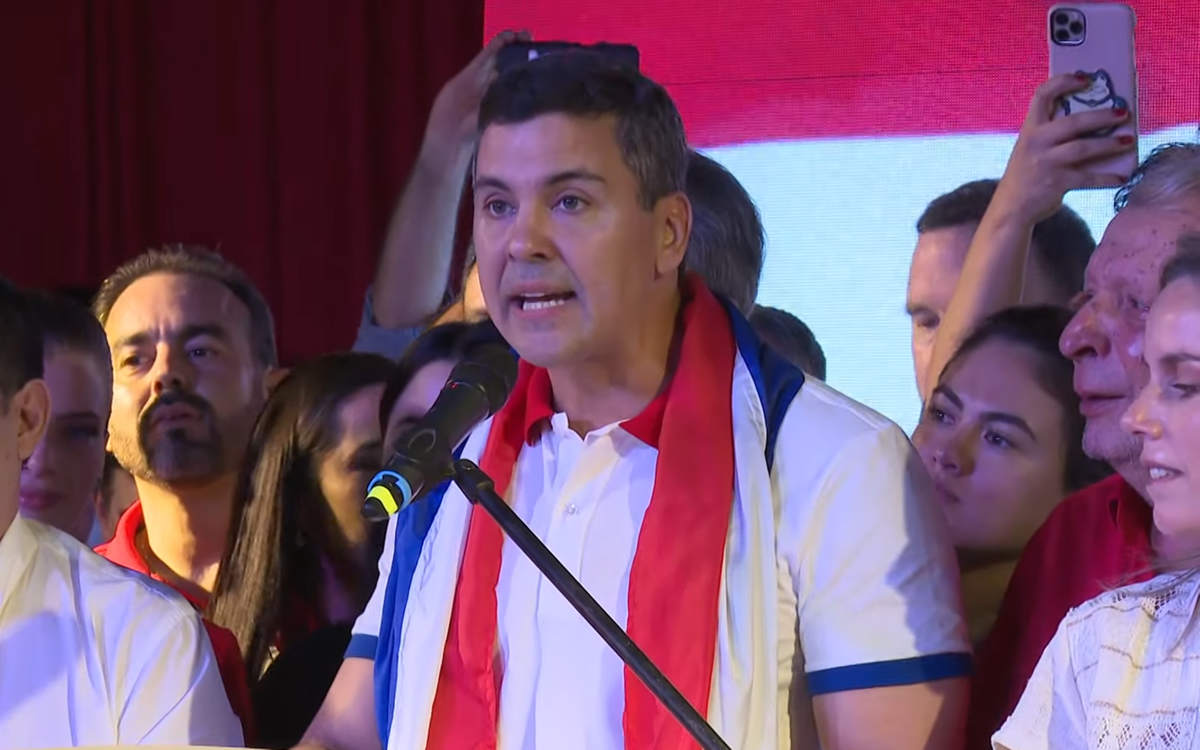 Paraguay's presidential and congressional elections took place on April 30.
No openly queer candidates ran in the elections, while the presidential hopefuls did not put forth proposals in favor of LGBTQ and intersex Paraguayans. Anti-LGBTQ leaders, however, during the campaign managed to deepen discrimination based on sexual orientation and gender identity through hate speech in public debates.
Paraguay is one of the Latin American countries without any public policy or legislation that protects queer rights.
Current President Mario Abdo's Colorado Party will remain in power after President-elect Santiago Peña won the presidential election.
"There is not much surprise in how the Colorados operated, nor is it surprising that people's discontent seeks an outlet in more extreme candidacies," Gabriel Grommeck of SomosGay, a Paraguayan LGBTQ and intersex rights group, told the Washington Blade after the election results became known.
Grommeck pointed to the "American syndrome of extreme positions based on disinformation, which, when agitated by the media and social networks managed by corporations, are transformed into successful candidacies."
"It is very present here," said Grommeck.
The Foreign Affairs Ministry last November issued a circular to all of its branches that contained a "glossary" of recommended terms to used in discussions and negotiations on gender issues. The document said these terms are not "universally accepted" and "could collide with legal regulations of our country."
The prohibited terms are:
• "Women and girls in all their diversity"
• "Diversity"
• "Intersectionality"
• "Sexual and reproductive rights"
• "Full autonomy"
"The government interprets the concept 'gender' as referring to the male and female sexes, and with that scope it has been incorporated into national documents," reads the circular. "Its objective was to 'instruct' diplomats not to use 'ambiguous' or 'undefined' terminology.
Grommeck told the Blade the Colorado Party's victory amounts to a defeat for the country's LGBTQ and intersex rights movement, which will have for four more years a government that has deepened inequity for queer people in the South American country. Grommeck also said the Paraguayan Congress has little interest in increased inclusion.
"We don't see much opportunity," said Grommeck. "The makeup of the Parliament makes it very difficult to make any progress in the next legislature."
Openly gay U.S. Ambassador to Paraguay Marc Ostfield on April 30 congratulated Peña after his election.
"We congratulate the Paraguayan people and President-elect Santiago Peña for another day of civil participation," tweeted Ostfield. "We will continue to work together to strengthen our excellent bilateral relations and promoting transparency and an inclusive democracy."
Felicitamos al pueblo paraguayo por otra jornada cívica participativa y al presidente electo @SantiPenap. Seguiremos trabajando juntos en el fortalecimiento de nuestras excelentes relaciones bilaterales y promoviendo la transparencia y una democracia inclusiva.

— Marc Ostfield (él/he) (@USAmbPY) May 1, 2023