Kuwait rebukes U.S. embassy over LGBTQ rights support
Acting chargé d'affaires summoned on Thursday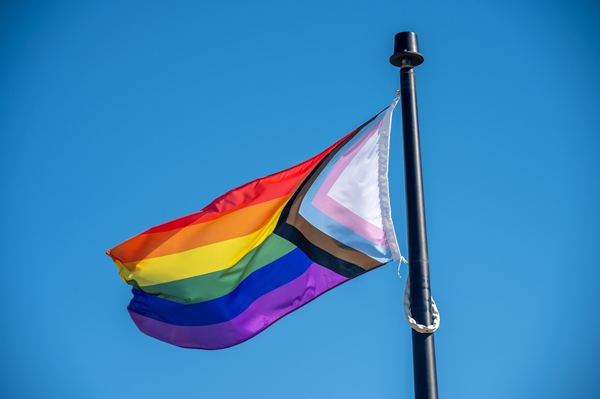 The government of Kuwait on Thursday said it summoned a senior American diplomat after the U.S. Embassy tweeted its support of LGBTQ rights.
A Kuwaiti Foreign Affairs Ministry statement notes Nawaf Abdul Latif Al-Ahmad, the country's acting assistant secretary of state for Americas affairs, met with Jim Hollisteder, the acting chargé d'affaires for the U.S. Embassy in Kuwait City, "against the background of the embassy's publication on its social media accounts of references and tweets supporting homosexuality."
The embassy on Thursday in tweets that it posted to its Twitter account in English and Arabic noted President Biden is "a champion for the human rights of LGBTQI persons."
"All human beings should be treated with respect and dignity and should be able to live without fear no matter who they are or whom they live," said the tweets.
"All human beings should be treated with respect and dignity and should be able to live without fear no matter who they are or whom they love." @POTUS is a champion for the human rights of #LGBTQI persons. #Pride2022 #YouAreIncluded pic.twitter.com/gdPPBDlHZH

— U.S. Embassy Kuwait (@USEmbassyQ8) June 2, 2022
دفاعاً عن حقوق الإنسان لأفراد مجتمع الميم، قال الرئيس بايدن: "يستحق كلّ الناس الاحترام والكرامة والقدرة على العيش دون خوف بغض النظر عمن هم أو من يحبون." pic.twitter.com/YptuptZJE6

— U.S. Embassy Kuwait (@USEmbassyQ8) June 2, 2022
The Kuwaiti Foreign Affairs Ministry in its statement notes Al-Ahmad "handed" Hollisteder "a memorandum confirming Kuwait's rejection of what was published and stressing the need for the embassy to respect the laws and regulations in force in the state of Kuwait and the obligation not to publish such tweets in compliance with what was stipulated in the Vienna Convention on Diplomatic Relations of 1961."
Kuwait is a U.S. ally that borders Iraq, Saudi Arabia and the Persian Gulf. It is one of the upwards of 70 countries in which consensual same-sex sexual relations remain criminalized.
State Department spokesperson Ned Price, who is openly gay, on Friday retweeted the embassy's tweet.
"The United States stands with the LGBTQI+ community everywhere around the world," said Price.
The United States stands with the LGBTQI+ community everywhere around the world. https://t.co/k4t8fTDzYs

— Ned Price (@StateDeptSpox) June 3, 2022
Iraqi lawmakers plan to introduce bill to ban homosexuality
Violence against LGBTQ, intersex people commonplace in country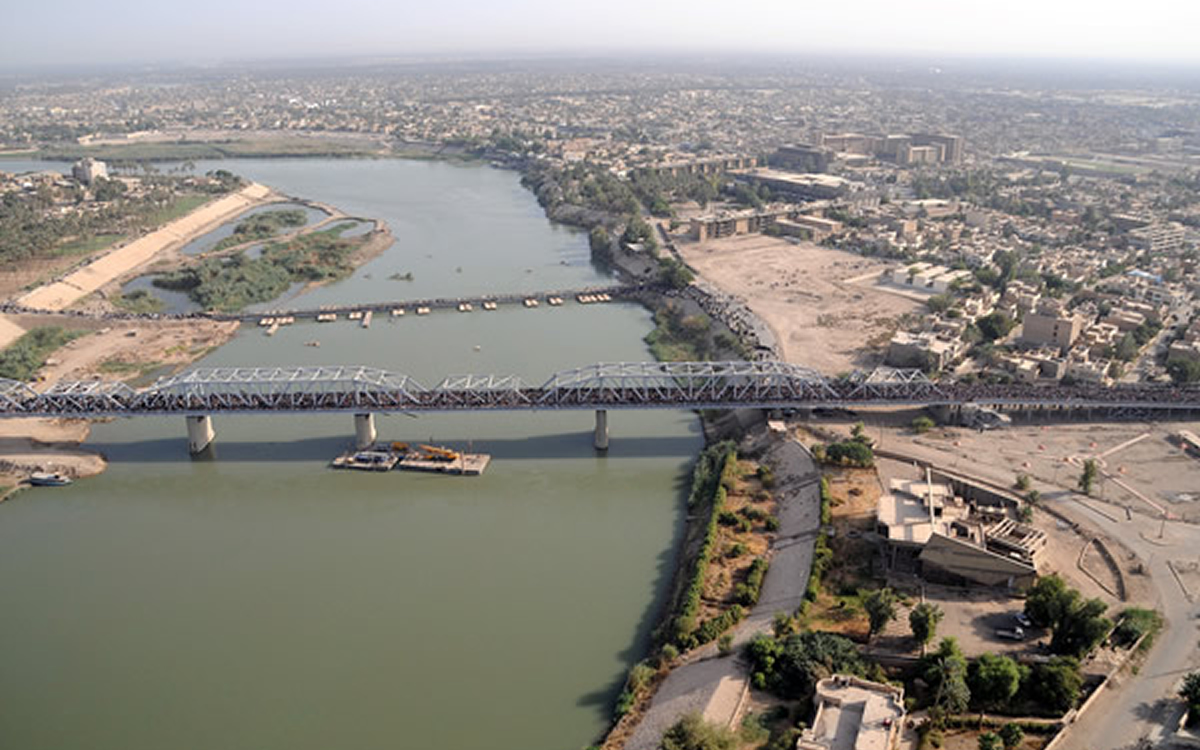 An Iraqi lawmaker has said parliamentarians plan to introduce a bill that would ban homosexuality in the country.
Middle East Eye, a website that covers the Middle East and North Africa, reported MP Aref al-Hamami on July 8 told an official Iraqi news agency that members of his Parliamentary Legal Committee have agreed "to collect signatures after returning to session to legislate a law prohibiting homosexuality in Iraq."
"[The] legislation of such a law will be reinforced by legal provisions that prevent homosexuality and the perversions associated with it," said al-Hamami.
Homosexuality has been legal in Iraq since 2003, but violence against LGBTQ and intersex Iraqis remains commonplace.
"Despite repeated threats and violence targeting lesbian, gay, bisexual, transgender, queer and intersex (LGBTQI+) individuals, specifically gay men, the government failed to identify, arrest, or prosecute attackers or to protect targeted individuals," notes the State Department in its 2021 human rights report. "Some political parties sought to justify these attacks, and investigators often refused to employ proper investigation procedures. LGBTQI+ individuals also faced intimidation, threats, violence and discrimination, and LGBTQI+ individuals reported they could not live openly without fear of violence at the hands of family members, acquaintances, or strangers."
The U.S. earlier this year condemned the so-called honor killing of Doski Azad, a transgender woman in Iraqi Kurdistan.
A source in the semi-autonomous region of northern Iraq has previously told the Washington Blade that militant groups regularly target gay men in the country. The Islamic State publicly executed men accused of engaging in sodomy in the parts of Iraq it once controlled.
"With an unstable economy and crimes taking place every day without any accountability or follow-up, the Iraqi Parliament's Legal Committee has considered that putting an end to the LGBTQ community is a priority that must be achieved as soon as possible," tweeted an activist in Iraq who calls themselves Anas Gilgamesh.
Amir Ashour, executive director of IraQueer, an organization that advocates on behalf of LGBTQ and intersex Iraqis, on Tuesday told the Blade that it won't be "that long" until lawmakers approve the bill because "they claim to have what they need to pass it." Ashour added his organization is "working behind the scenes to try and stop the law from passing."
Turkish police violently break up university Pride march
Amnesty International condemned 'disturbing' Ankara crackdown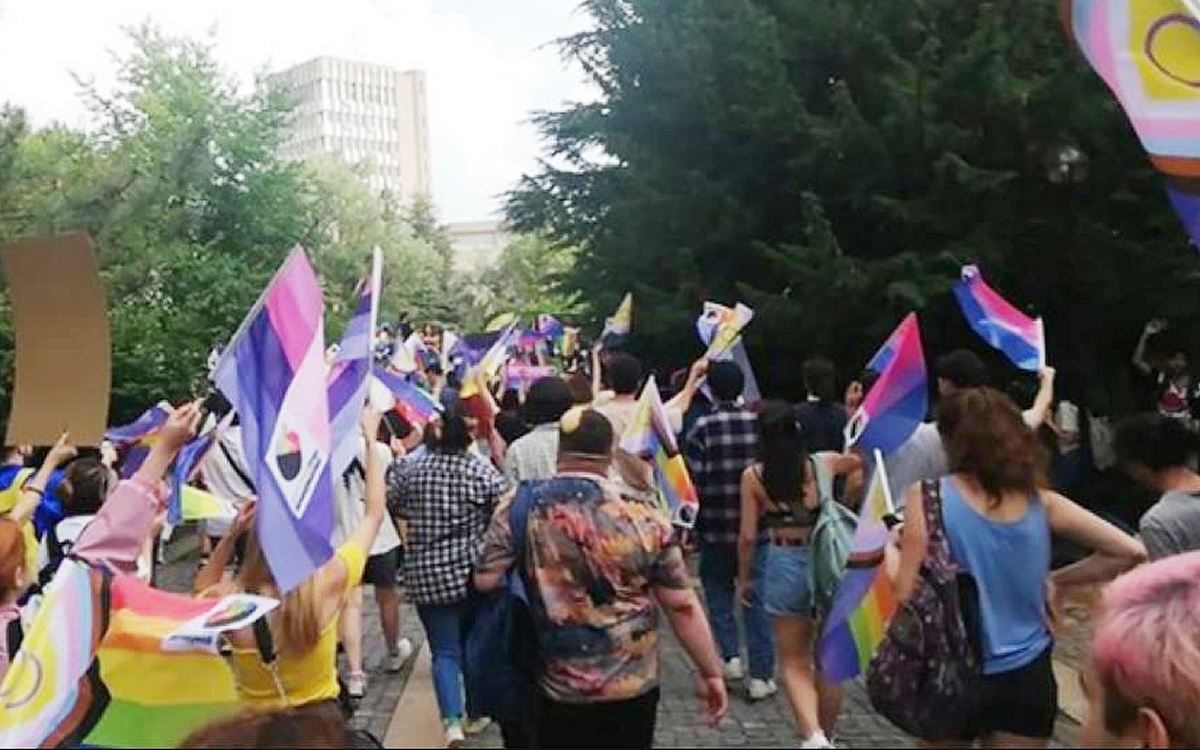 Turkish police officers carrying clear-plastic riot shields, wielding batons and deploying pepper powder balls as well as tear gas violently broke up a Pride parade organized by Middle East Technical University students in Ankara on Friday.
The annual LGBTQ Pride event, marking its 10th year, was condemned by the university's officials who had sent an email to all students earlier in the week, declaring the campus-based Pride march on June 10 "categorically banned," and threatened participants with police intervention.
The email also noted that university has a "peaceful, productive and creative academic environment, and that its reputation is being threatened by their students demonstrating in a nonviolent manner during Pride Month."
Amnesty International said in a press release that; "On May 10, 2019, the last time METU's students and academic staff attempted to hold a peaceful Pride March in the campus, they were met with excessive police force, forbidden from marching and charged with 'participating in an unlawful assembly' and 'refusing to disperse despite being warned.' At least 21 students and staff were detained and 19 among them were prosecuted in a trial that ended with their acquittal in October 2021."
In Friday's march, multiple videos emerged on Twitter that showed Turkish police officers attacking the participants and detaining dozens as they broke up the event.
Amnesty International's Nils Muižnieks, the organization's director of its Regional Office for Europe issued a statement condemning the actions of the police.
"The footage showing the police responding to students participating in the peaceful Pride Parade on the METU campus with pepper powder balls and excessive use of force is quite disturbing; especially considering that this is a repetition of the violence we witnessed here three years ago."
Today is a dark day when the university administration has called the police to disperse students who are marching only for their rights to dignity and equality. Anyone detained by the police must be released immediately and unconditionally."
Police intervention into the 10th METU Pride is going on. At least one student is seen being detained by the police during the intervention.

No one should be detained due to exercising the right to peaceful assembly. All students under detention must be released immediately. pic.twitter.com/TWdscTAWsK

— Amnesty Turkey (@aforgutu) June 10, 2022
One student told to have been pushed against the ground, had their hair torn and beaten by the police when recording the intervention.

METU academicians are talking to the police to get them release the students who have been detained. #OnuncuODTÜOnurYürüyüşü pic.twitter.com/akiJjXKTPh

— Amnesty Turkey (@aforgutu) June 10, 2022
İşkenceyle gözaltından!
Polise biber gazı ve plastik mermi sıkmak yetmedi! Öğrencileri ODTÜ kampüsünden işkenceyle gözaltına alıyor! #OnuncuODTÜOnurYürüyüşü#Hatırla pic.twitter.com/WfCV0WaSSt

— Kaos GL (@KaosGL) June 10, 2022
Upwards of 170,000 people attend Tel Aviv Pride
The event took place without incident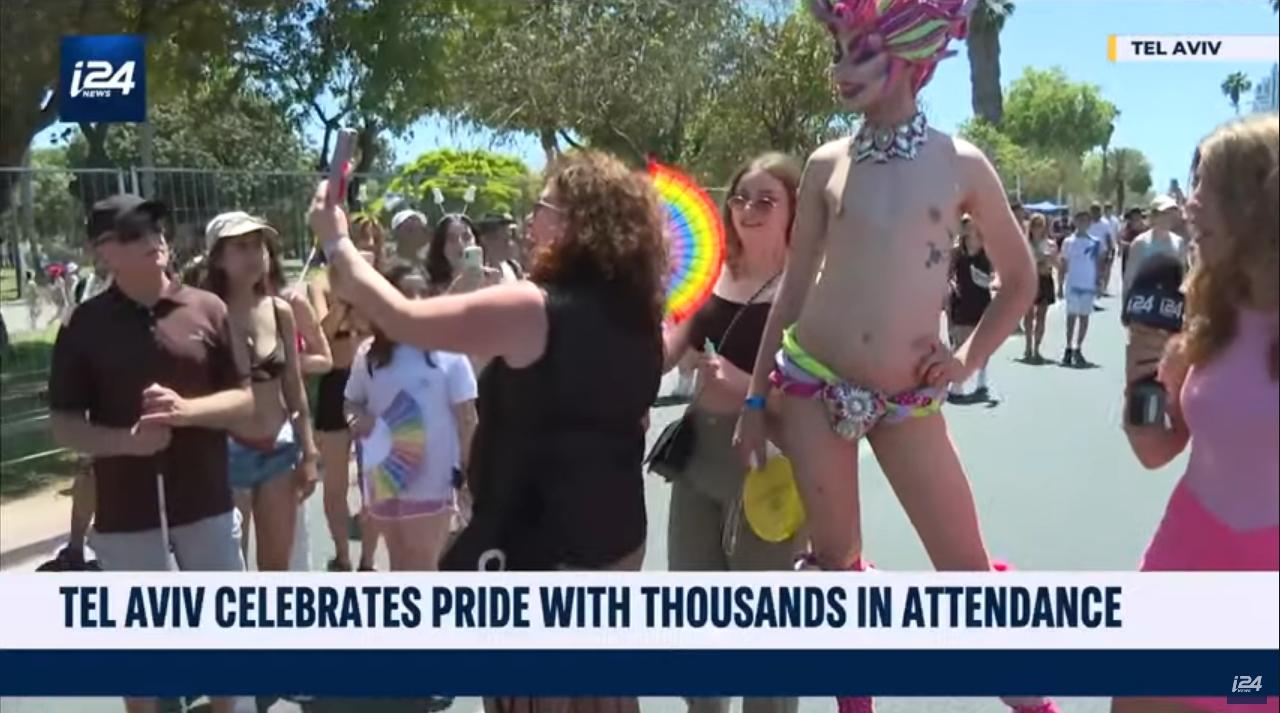 It is often referred to as the LGBTQ capital of the Middle East for its sizable population of people who identify as a part of the LGBTQ community, and it has a reputation for hosting the arguably largest annual Pride celebration and festivities.
This year was no exception as Israeli officials estimate a crowd of nearly 170,000 was in attendance.
According to i24NEWS, an Israeli-based international 24-hour news and current affairs television channel located in Tel Aviv, the seaside city has a population of nearly 100,000 who identify themselves as LGBTQ and the city has hosted Pride for 23 years.
Tel Aviv Mayor Ron Huldai and Israeli Social Equality Minister Meirav Cohen kicked off the festivities.
"We have a majority here in Israel that supports this community," said Huldai. "Tel Aviv has always been home for every transgender person, and every lesbian and gay person, and the home of anyone who wants to be who they are."
The Associated Press reported some 250,000 people attended the Tel Aviv Pride parade in 2019, before it was called off the following year because of the pandemic. In 2021, an estimated 100,000 people attended.
Pride parades all over Israel are held under heavy police presence, particularly since 2015 when an ultra-Orthodox extremist stabbed to death 16-year-old Shira Banki during the Pride parade in Jerusalem.
U.S. Ambassador to Israel Thomas Nides attended the march with a delegation from the U.S. embassy. "This is about tolerance and decency and respect, and being here with all the folks from the embassy is unbelievably meaningful to me," he told The Associated Press.
Tel Aviv Celebrates Pride With Thousands In Attendance: