Pakistan's transgender community struggles to overcome marginalization
Country's trans culture dates back centuries
Pakistan's transgender community remains largely visible, yet marginalized and ostracized. 
Pakistani society makes little or no distinction between public order, morality, sexual orientation, or gender identity. With the introduction of new thoughts, cultures and religions in Pakistan during different periods of time has come a whole new understanding towards lesbians, gay men and trans people who find themselves included in wider terms, such as LGBT and queer.
Trans rights in Pakistan
Pakistan is a country located in southern Asia. The region now straddling the border of present-day Pakistan and Afghanistan is one of the most war-torn regions of the world. For trans people, life can be especially difficult in Pakistan. They face challenges with family, friends, co-workers, strangers and the government.
Trans people have a long history in Pakistan. There are references to trans people in ancient Hindu texts, and trans people have been part of Pakistani culture for centuries.
The first public trans beauty pageant was held in Pakistan in January 2017. The event was organized by the Khawaja Sira Society, a support group for trans people. The pageant was a major step forward for trans rights in Pakistan.
Despite some progress, trans people in Pakistan still face many challenges. Family members may reject trans people, leading to homelessness and poverty. They may be ridiculed or humiliated by strangers. They may be denied basic rights and opportunities, such as education and employment. And they may be subject to violence and abuse.
The government of Pakistan has taken some steps to protect the rights of trans people. In 2018, the government passed a law that prohibits discrimination against trans people in employment.
Major concerns for Pakistan's trans community
Trans people in Pakistan face many challenges when it comes to their rights. One major concern is the lack of legal recognition of their gender identity. This means that trans people are often unable to get identity documents that match their gender identity, which can make it difficult to access many basic rights and services.
Another concern for the trans community in Pakistan is violence. Trans people are often targets of physical and sexual violence, as well as verbal abuse and harassment. This violence is often perpetrated with impunity, meaning that the perpetrators are rarely held accountable for their actions.
The trans community in Pakistan also faces discrimination when it comes to employment, housing and health care. Many trans people are forced to work in the informal sector because they cannot get formal employment due to their gender identity. This often means they are paid less than their cisgender counterparts and have fewer protections at work. When it comes to housing, trans people often face eviction and discrimination from landlords. And when it comes to health care, trans people often have difficulty accessing quality care that meets their specific needs.
These are just some of the major concerns facing Pakistan's trans community. While there have been some small steps forward in recent years, much more needs to be done.
What international agencies can and should do for trans Pakistanis
There are a number of things that international agencies can do to support the trans community in Pakistan. This includes but is not limited to:
1. Providing financial support to organizations that work with and for the trans community in Pakistan.
2. Lobbying the Pakistani government to ensure that the trans community has legal recognition and protection from discrimination and violence.
3. Working with Pakistani civil society organizations to increase awareness of trans rights issues and promote social acceptance of the trans community.
4. Encouraging Pakistani businesses to create inclusive workplaces for trans employees.
5. Supporting research on the health needs of the trans community in Pakistan.
6. Providing training and capacity-building assistance to Pakistani police and other law enforcement officials on how to better protect trans people from violence and discrimination.
Resources for more information about Pakistan and transgender interests
There are an estimated 500,000 trans people in Pakistan, and they face a great deal of discrimination. They are often not allowed to use public bathrooms or changing rooms that match their gender identity, and many are denied access to education or employment.
There has been some progress made on trans rights in Pakistan in recent years.
In 2012, the government began issuing national ID cards that included a third gender option. And in 2017, a trans woman was elected to the Provincial Assembly of Khyber Pakhtunkhwa. In 2022 Sarah Gill became the first trans doctor in Pakistan. But much more needs to be done in order to achieve full equality for trans people in Pakistan.
If you're looking for more information on trans rights in Pakistan, here are some great resources.
Trans Action Pakistan is a grassroots organization that works to defend the rights of trans people in Pakistan. They offer support and advocacy services, and they also run awareness-raising campaigns.
The Transgender Persons (Protection of Rights) Bill was introduced in the Pakistani Parliament in 2016. It contains a number of provisions aimed at protecting the rights.
Transgender Persons (Protection of Rights) Act
The trans community in Pakistan has been fighting for their rights for many years, and finally, in 2018, they achieved a major victory with the passage of the Transgender Persons (Protection of Rights) Act, 2018. This act provides legal recognition and protection for trans people in Pakistan and includes provisions for things like identity documents, anti-discrimination measures and access to education and employment. While there are still many challenges faced by trans people in Pakistan, this act is a major step forward in the fight for equality.
Transgender Persons (Protection of Rights) Act is a piece of legislation that was enacted in order to protect the rights of trans people in Pakistan. The act prohibits discrimination against trans people in all areas of life, including employment, education, healthcare and housing. It also provides for the recognition of trans people's gender identity and gives them the right to change their legal gender.
The act has been widely praised by human rights organizations and is seen as a step forward for trans rights in Pakistan.
On the positive side, the act provides trans people with basic rights and protections that they did not have before. For example, it prohibits discrimination against trans people in employment, education, and other areas of life. It also allows them to change their gender on government-issued documents.
On the negative side, some activists feel that the act does not go far enough in protecting trans people's rights. For example, it does not allow them to marry or adopt children. It also requires them to have surgery before they can change their gender on official documents. This can be a costly and difficult procedure for many trans people.
Overall, the act is a step in the right direction for Pakistan's trans community. However, more work needs to be done to fully protect their rights and give them equality.
The Transgender Persons (Protection of Rights) Act was passed by Pakistan's National Assembly in May 2018. This act provides basic rights and protections for trans people in Pakistan.
Under the act, trans people are allowed to self-identify their gender. This is a major step forward, as trans people in Pakistan have previously been forced to undergo surgery or hormone therapy in order to change their legal gender.
The act also prohibits discrimination against trans people in employment, education, healthcare and other areas of life. This means that trans people will now have equal access to opportunities and resources.
The passage of this act is a major victory for trans rights in Pakistan. It provides much-needed protections and rights for trans people.
Indonesia lawmakers criminalize sex outside of marriage
Country's revised Criminal Code will take effect in three years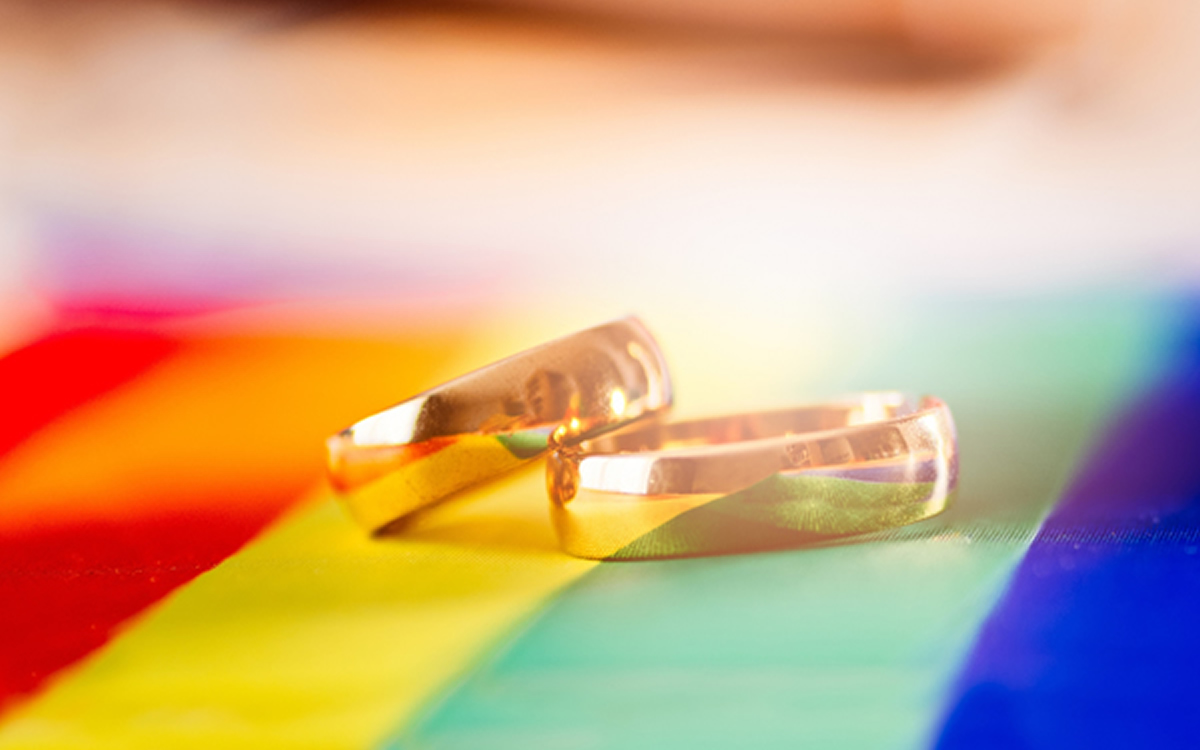 Lawmakers in Indonesia on Tuesday approved a bill that would criminalize sex outside of marriage.
The Jakarta Post, an English newspaper in the country's capital, noted the marriage provision is part of a revised Criminal Code that would, among other things, also make it illegal to insult the president. The Jakarta Post said anyone, including foreigners, who have sex outside of marriage could face up to a year in jail.
The new Criminal Code — which LGBTQ and intersex activists and other human rights groups have criticized — will take place in three years.
Consensual same-sex sexual relations are decriminalized in most of Indonesia, but officials in Aceh province in 2021 caned two men under Shariah law after their neighbors caught them having sex. The Indonesian government in recent years has faced criticism over its LGBTQ and intersex rights record.
Authorities in Jakarta, the Indonesian capital, in 2017 arrested 51 people who were attending a "gay party" at a sauna. The closure of an Islamic school for transgender people in the city of Yogyakarta in 2016 also sparked outrage.
Jessica Stern, the special U.S. envoy for the promotion of LGBTQ and intersex rights, had been scheduled to visit Indonesia this week. She cancelled her trip after the Indonesian Ulema Council, the country's most prominent Islamic group, criticized it.
Pakistani cinema and television highlights LGBTQ, intersex issues
Government sought to ban 'Joyland'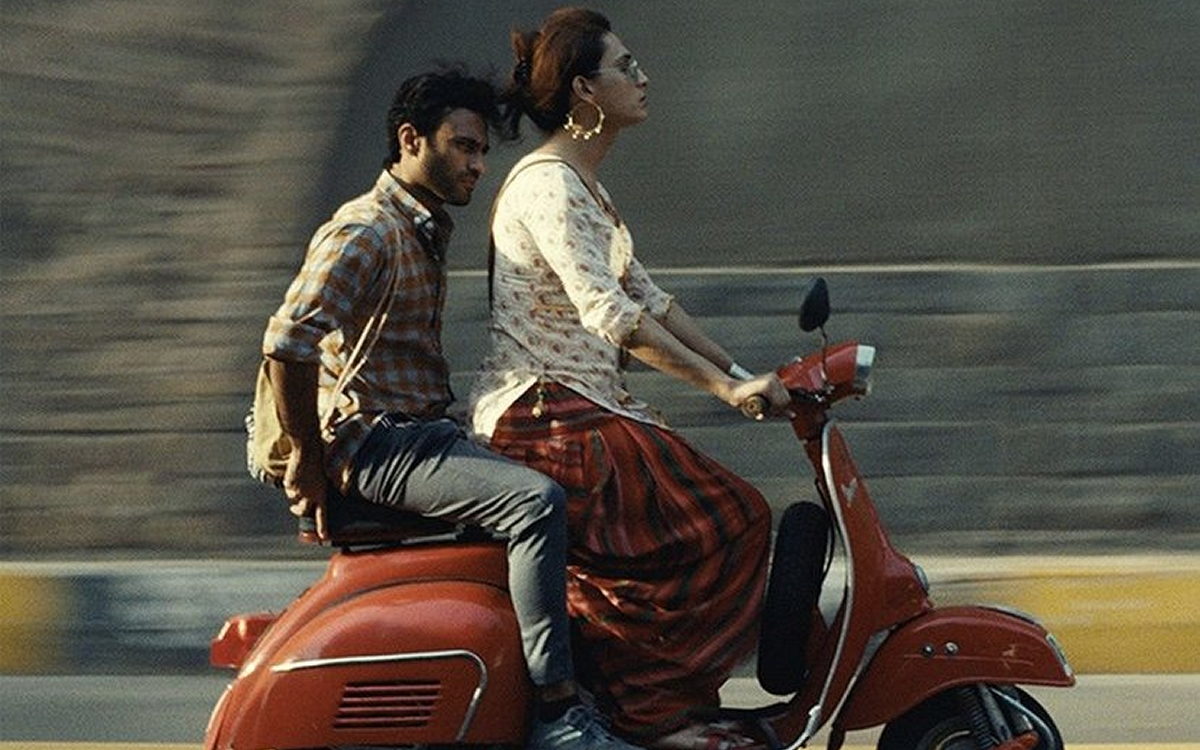 There are several Pakistani movies and television shows that depict the lives of LGBTQ and intersex people in society.
Though some media outlets have become more inclusive, the representation of queer people on screen is still too rare. Pakistan has seen a rise in the production of LGBTQ and intersex movies and television shows that include dramas, documentaries and web series. Some of them are made in Pakistan, while others are produced abroad. Many of them have been released in Pakistan. The government banned some of them, but others have not only amused audiences but won international awards.
Here is a list of some of them.
'Joyland'
"Joyland" is a Pakistani film that made waves at the Cannes Film Festival.
The film follows the story of a transgender woman named Biba, who is trying to make a living as a dancer in Lahore. She faces many challenges in her life, including discrimination and violence from those who do not accept her gender identity. She nevertheless persists, despite these difficulties, and ultimately finds love and acceptance from unexpected sources. This heartwarming film highlights the struggles and triumphs of the trans community in Pakistan and is sure to resonate with viewers around the world. "Joyland" is a powerful and timely film that highlights the struggles of trans people in Pakistan. It is also a celebration of hope and friendship, and an uplifting story about chasing your dreams against all odds.
In a conservative Pakistani family, the youngest son Haider (Ali Junejo) is expected to produce a baby boy with his wife. However, he joins an erotic dance theater and falls for the troupe's director, a trans woman. This film tells the story of the sexual revolution in Pakistan and their struggle against traditional gender roles and expectations.
"Joyland" is the first Pakistani film on the LGBTQ topic that premiered at Cannes Film Festival and received an overwhelming response. It won the prestigious Cannes "Queer Palm" award during its world premiere. The government had tried to ban the film, but it opened in the country last month.
'Poshida: Hidden LGBT Pakistan'
In the conservative, Muslim-dominated country of Pakistan, homosexuality is a taboo topic. However, there is a thriving LGBTQ and intersex community in Pakistan that is forced to live in secrecy. The documentary "Poshida: Hidden LGBT Pakistan" shines a light on this hidden community.
It follows the lives of several LGBTQ and intersex Pakistanis, who bravely share their stories. The documentary was released in 2015 in Pakistan and in the U.K. by director Faizan Fiaz. It was the first kind of movie on the "LGBTQ" topic. The film was screened at film festivals in Barcelona, Spain, and in the U.S. The word "poshida" means "hidden" in Urdu. The film is particularly timely given the current global discussion around LGBTQ and intersex rights. It examines the legacy of colonialism, class structures and the impact of the U.S. government's gay rights advocacy in Pakistan.
The documentary is about a serial killer from Lahore who kills trans people, women and gay men for entertainment purposes. Human rights abuses of trans men and women are also explored in the documentary.
'Churails'
Pakistani cinema has come a long way in recent years, tackling several taboo subjects and exploring new genres and stories. One of the most groundbreaking Pakistani films of recent years is "Churails."
The film is the first Pakistani queer web series that revolves around four women. It is the first time that a lesbian relationship in any Pakistani film or web series is portrayed.
This film features a trans woman Baby Doll (Zara Khan), lesbian lovers Babli (Sameena Nazir) and Pinky (Bakhtawar Mazhar) and a gay husband. Four women who were students — one was a wedding planner, the third one was convicted of a crime and the fourth woman was a socialite set up a secret detective agency in Karachi. The aim was to launch a detective service for those women who were cheated by their husbands.
A web series set in Karachi challenges the status quo and subverts the conventional narrative. The critically acclaimed web series has opened up a debate about Pakistan's patriarchal society. The show doesn't shy away from tough questions: Veils, deception and secrets. "Churails" is the story of four self-made women who come together to break certain stereotypes and challenge societal hypocrisy.
"Churails" is the first Pakistani drama web series which was released in 2020 by ZEE5, an Indian on-demand video platform. The web series is directed and produced by Asim Abbasi. The film was not allowed to screen in Pakistani cinema or channels. The movie was only available on ZEE5. however, at the time of releasing the film the state bank of Pakistan ordered all the banks to block Pakistani consumers to purchase subscriptions to ZEE5.
"Churails" won the "OTT Platform Show of the Year" at the British Asian Media Awards in February 2021. "Churails" is a feminist film in every sense of the word.
Japanese court rules same-sex marriage ban is constitutional
Ruling said lack of legal protections violate couples' human rights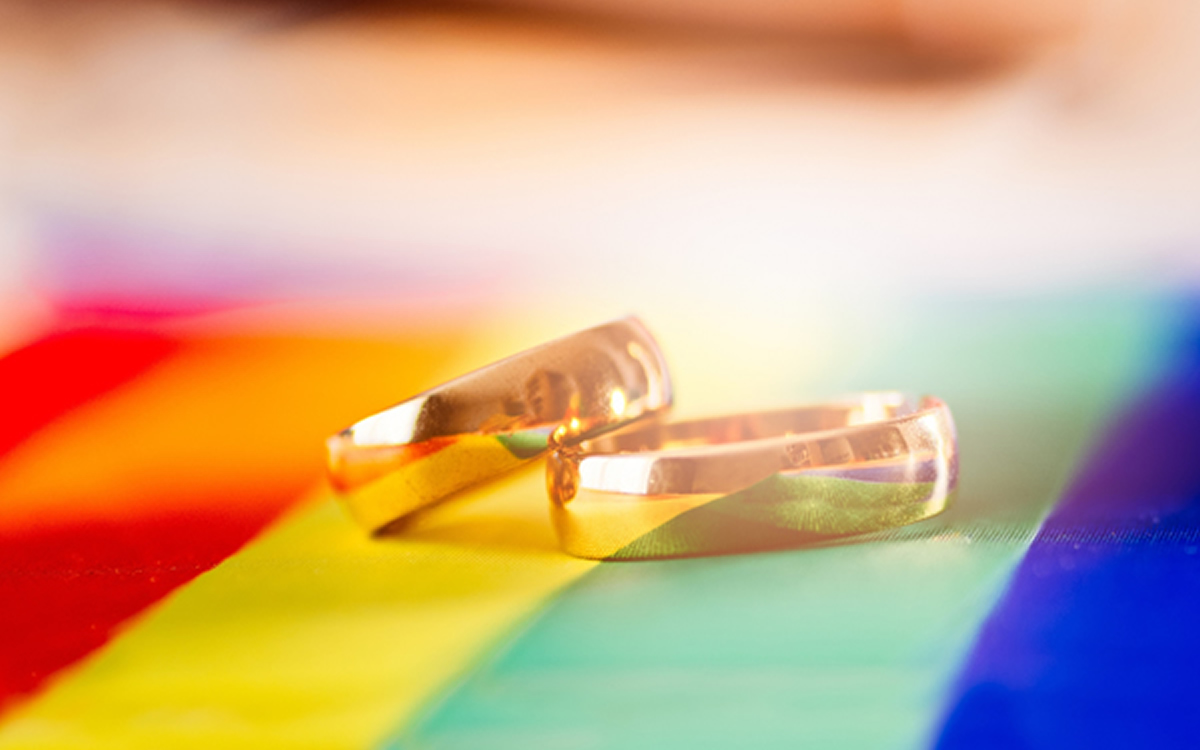 A district court in the Tokyo Prefecture ruled on Wednesday that Japan's constitutional ban on same-sex marriage is legal. The court added that the absence of a legal system to protect same-sex families infringed upon their human rights.
In a statement to Reuters, Nobuhito Sawasaki, an attorney for the plaintiffs told the wire service, "This is actually a fairly positive ruling," said Sawasaki who added, "While marriage remains between a man and a woman, and the ruling supported that, it also said that the current situation with no legal protections for same-sex families is not good, and suggested something must be done about it."
This past June in Osaka Prefecture, the district court in that jurisdiction said that the country's ban on same-sex marriage was not unconstitutional. The case had been filed by three same-sex couples — two male, one female — and is only the second legal challenge to have been filed in Japan. 
In March 2021, the Sapporo District Court issued its ruling the country's constitution does not ban same-sex couples from legally marrying and ensures them a right to marry. Under current Japanese law, same-sex couples are banned from legally marrying, which means partners cannot inherit each other's assets upon death and have no parental rights over the other's child.
In the Sapporo case, Nikkei Asia reported three couples — also two male and one female — tried to register their marriages in 2019, but local officials turned them away.
The couples sued and the court ruled the government's actions violated two provisions of the Japanese Constitution: Article 14 that ensures the right to equal treatment and Article 24, which does not expressly deny the right of marriage to same-sex couples.
Prime Minister Fumio Kishida has said the issue needs to be carefully considered, his ruling Liberal Democratic Party has disclosed no plans to review the matter or propose legislation, though some senior party members favor reform.
An opinion poll by the Tokyo Prefecture late last year found some 70 percent of people were in favor of same-sex marriage.
Reuters reported that the Tokyo ruling promises to be influential as the capital has an outsized influence on the rest of Japan.
Gon Matsunaka, head of the activist group Marriage for All Japan told Reuters "This is hard to accept. Both heterosexual and same-sex couples should be able to benefit equally from the system of marriage, as everyone is equal under the law," he said and added. "It (the ruling) clearly said that is not possible." Yet the recognition that same-sex families lacked legal protections was "a big step" he noted.
Reuters reported that two more cases are pending in Japan, and activists and lawyers hope an accumulation of judicial decisions supporting same-sex marriage will eventually push lawmakers to change the system, even if this is unlikely soon.
"I hope there will be legislative debate about this," said plaintiff Shizuka Oe. "We will keep making efforts."
Tokyo court ruling upholds ban on same-sex marriage: