Out K-pop star attacked in 'hate crime'
Holland said incident took place on Wednesday in Seoul nightlife district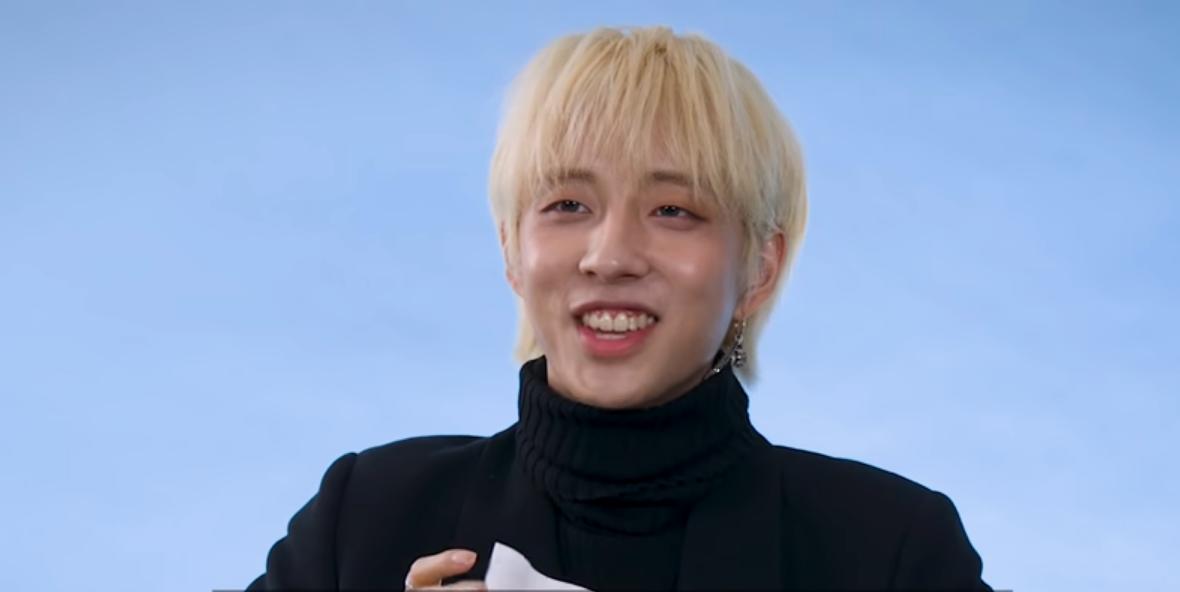 Out K-pop star Holland, real name Go Tae-seob, was brutally attacked Wednesday in the Itaewon commercial district of the South Korean capital city of Seoul. A spokesperson for the Seoul Metropolitan Police Agency confirmed that the singer had been attacked.
The Itaewon district is known for its cosmopolitan dining and nightlife, with Korean barbecue restaurants and upscale bistros, as well as low-key kebab shops catering to a late-night crowd. Casual beer bars and gay pubs sit alongside hip dance clubs where DJs spin hip-hop and house music.
In a tweet about the incident, the out gay pop star wrote; "Last night, I was walking around Itaewon with my manager and a friend. Suddenly, a stranger man approached me and hit me on the face twice, calling me 'a dirty gay.' Now I have a scar on my face and I'm going to the hospital soon."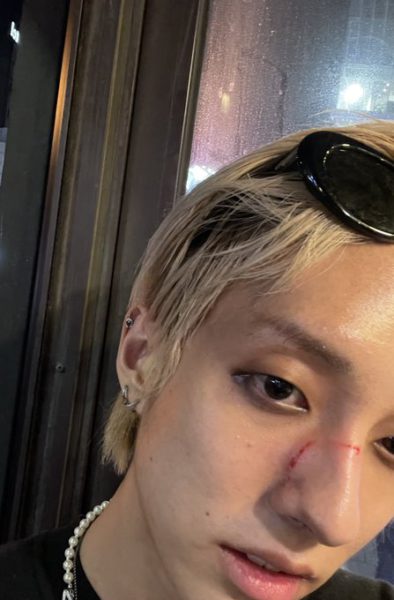 Holland also noted; "This is obviously a hate crime. The fact that my sexuality as gay is public should never expose myself to this kind of violence. Nor any other LGBT+ and all elders, women and minorities in this world. This happening in 2022 shows the sad reality of LGBT+ human rights."
This is obviously a hate crime. The fact that my sexuality as gay is public should never expose myself to this kind of violence. Nor any other LGBT+ and all elders, women and minorities in this world. This happening in 2022 shows the sad reality of LGBT+ human rights.

— HOLLAND (@HOLLAND_vvv) May 5, 2022
At the end of March earlier this year, the singer revealed during a live stream with fans that he is currently seeing a special someone, but he didn't give many details about his new partner.
PinkNewsUK reported that the K-pop singer was questioned by fans in the chat during the live stream about his relationship and does indeed "have a boyfriend now." Holland repeated the happy news while smiling, adding "damn" cheekily at the end. 
"He's very handsome and kind, tall," Holland said, describing his boyfriend to fans.
so.. i have a boyfriend pic.twitter.com/K3HS62vvqQ

— HOLLAND (@HOLLAND_vvv) March 24, 2022
In an interview published by Daily Mirror journalist Zahna Eklund, she noted that being an LGBTQ celebrity in South Korea isn't always easy. The subject is still very taboo and same-sex marriage is yet to be legalized. So when Holland, burst onto the K-pop scene in 2018 as the industry's only openly gay star, he had to fight tooth and nail to get recognized.
Holland first told his friends about his sexuality when he was a teenager, but admitted he didn't tell his parents until he debuted as an idol in 2018. The 24-year-old singer has also said that he was bullied in school because of his sexuality, Eklund wrote.
In its annual Global Human Rights Report for 2022, Human Rights Watch reported;
"The Republic of Korea (South Korea) is an established democracy that largely respects civil, political, economic, social, and cultural rights, although significant human rights concerns remain.
Discrimination against women is pervasive, as well as discrimination against lesbian, gay, bisexual, and transgender (LGBT) people, racial and ethnic minorities, and foreign migrants and refugees.
The LGBT rights movement in South Korea is growing but continues to face hostility and severe discrimination, especially in the armed forces. In October, a South Korean court ruled that the military unlawfully discriminated against Byun Hee-su, the country's first openly transgender soldier, when it discharged her after she underwent a gender affirming surgery in 2019. The court ordered her reinstatement, but Byun died by suicide in March.
In schools, LGBTQ+ children and young people experience severe isolation and mistreatment including bullying and harassment, a lack of confidential mental health support, exclusion from school curricula, and gender identity discrimination.
Activists and progressive legislators have actively advocated for the National Assembly to develop and pass a broad-based national anti-discrimination law protecting LGBTQ+ persons as well as women, children, people with disabilities, older people, and foreigners. But the government did not make meaningful progress on such a law, citing a vocal Christian conservative group's anti-LGBTQ+ opposition.
Evangelical Korean churches and religious organizations also continue their efforts to attempt to effectively erase LGBTQ+ Koreans by marginalizing and demonizing them."
Top South Korea court overturns conviction of gay servicemembers
Two men sentenced to prison over same-sex relationship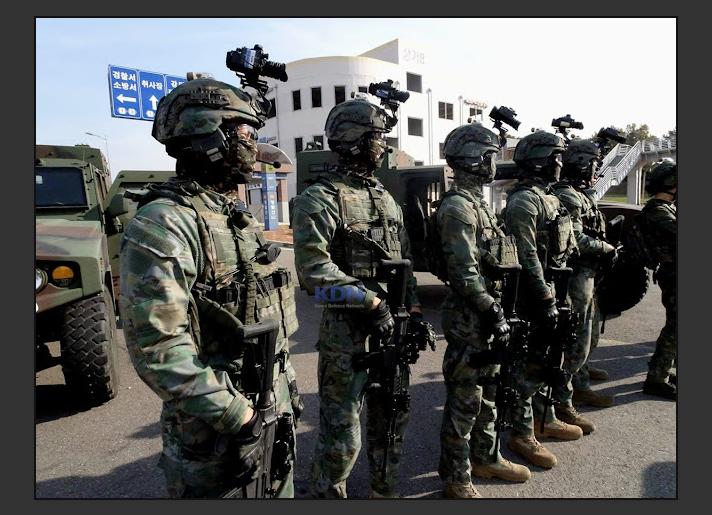 The Supreme Court of Korea overturned a 2019 military court conviction of two service members of the Republic of Korea Army, also known as the ROK, sentenced to suspended prison terms for their same-sex relationship.
"Punishing these incidents could infringe upon the right to equality, the dignity and value as human and the right to pursue happiness as guaranteed by the Constitution," the high court said in its ruling.
Under Korea's civilian law homosexual activity is not illegal, but there are provisions in the country's code of military justice that can lead to conviction and prison sentences for same-sex sexual acts.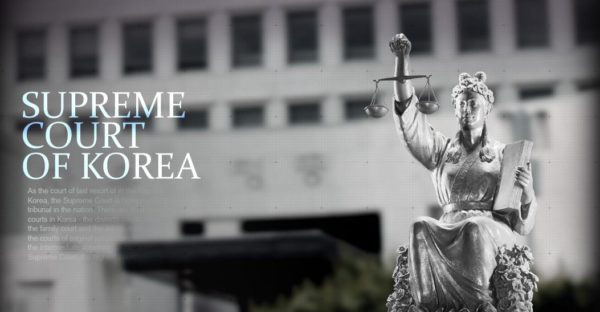 Reuters reported the Ministry of Defense said it would thoroughly review "the intent of the Supreme Court's ruling." In the past, South Korean authorities have defended the military code against same-sex relationships as necessary to maintain discipline.
The two defendants were indicted in 2017 for having same-sex intercourse in 2016, while off duty and outside their base, which is punishable with prison for up to two years under the Military Criminal Act.
Korea's civil and human rights group's applauded the Supreme Court's ruling.
Lim Tae-hoon, the director of the Military Human Rights Center, released a statement Thursday after the ruling taking aim at the military's position.
"How long will we leave a backward law that judges an individual's private life in a court of law because he is a sexual minority?
With this ruling as an opportunity, the Supreme Court ruled that same-sex sex can no longer be evaluated as an act worthy of punishment."
Lim told Reuters the military act is under review in the Constitutional Court after the filing of numerous petitions against it, and the center urged the court to quickly complete its review of what it called an "outdated and bad" law.
Last year, the Daejeon District Court ruled against the ROK in a case over a transgender soldier who had died by suicide prior to the ruling that Staff Sgt. Byun Hui-su was already legally recognized as trans. The decision said the ROK Army should have used standards applied to women to determine her fitness to serve.
Ruling in Byun's favor, the court noted: "When based on standards of women, there are no mental or physical disability grounds for dismissal." The court then ordered the ROK Army to reinstate her.
Sadly there was no celebratory acknowledgement because on March 3, 2021, she took her own life and was discovered deceased by emergency officials at her home in the city of Cheongju, south of the South Korean capital city of Seoul.
She took the Army to court with the assistance of the Center for Military Human Rights.
India's first gender-neutral university garners praise
National Academy of Legal Studies and Research made announcement on March 26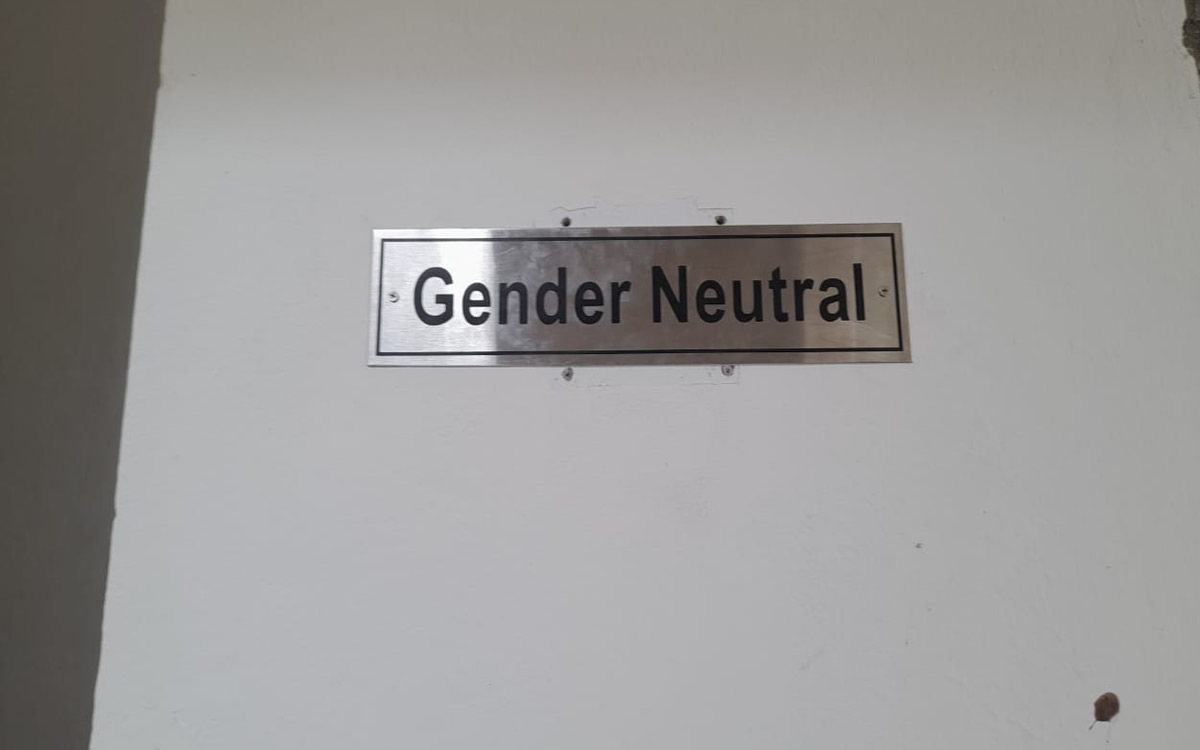 India's National Academy of Legal Studies and Research will become the first gender-neutral university.
The National Academy of Legal Studies and Research in Hyderabad on March 26 announced on its official Twitter page that it has decided to create a gender-neutral safe space for LGBTQ students and designated the ground floor of a dorm for them. The university also said rooms will be allotted to students who identify themselves as members of the LGBTQ community.
The university has announced the bathroom on the dorm's ground floor is now gender-neutral. While the university is drafting its final policy, LGBTQ students' concerns will be addressed using the interim policy.
Vice Chancellor Faizan Mustafa told the Washington Blade that since he joined the university in 2012, he has followed the "liberty model" of administration rather than the "control." According to Mustafa, his model of administration allowed him to let students participate in policymaking, which led to a gender-neutral campus.
"I feel that the knowledge creation happens in liberal spaces," said Mustafa. "And the knowledge creation requires that the university spaces should be liberated because knowledge creation requires creativity, and creativity does not come if you have control."
A student in June 2015 requested the university not include gender in its diplomas. The university swiftly accepted this request and used the neutral prefix "Mx." This led to the idea of inclusivity at the university campus.
"When some students reached out to me that while the liberty model is good for everyone, we are not doing enough for the gender and transgender people. So, I constituted a committee," said Mustafa. "I included some students in the committee, some teachers, and then I said let's make a new beginning. Accordingly, the policy was approved by me, and now we are inviting suggestions for the policy before we go to the statutory bodies of the university. We will not follow the gender-binary at the campus."
The university's Trans Policy Committee drafted the "Policy on Inclusive Education for Gender and Sexual Minority."
Under the self-identification policy, students need to write a self-attested declaration, which will be the basis of gender identity recognition. The policy also suggests that gender in official records should be independent of the student's honorific titles in the legal documents.
The policy states no documents will assign any gender to a student. Even after the declaration of gender identity, students will be able to change their names and pronouns. The policy also highlights self-identified gender will form the basis for all entitlements that result from the policy, for instance, dorm accommodation, scholarships and the right to file discrimination claims.
"Certainly what the university did is great but the entire discourse and activism around creating gender-neutral spaces were led by students and informal student collectives like NALSAR Queer Collective, Savitribai Intersectional Study Circle, NALSAR Minorities Forum, etc.," said Kranthi, a fourth-year student who co-founded the NALSAR Queer Collective.
Kranthi is a member of the committee that drafted the new policy.
"I must add, LGBTQ+ students in NALSAR would not have achieved the recognition of their basic rights without the support and solidarity of Dalit, Adivasi, Muslim and Bahujan students," said Kranthi. "The support and solidarity of other marginalized groups in the university is an important part of our struggle for gender-neutral spaces."
Kranthi said the creation of gender-neutral spaces sends a strong message to the world that anyone who doesn't fit or refuses to fit in the gender binary system is welcome and recognized.
"What has happened so far in our university is only little, and so much more needs to be done if we want to shift the whole institutional culture towards real inclusion of gender and sexual minorities," said Kranthi. "Until economic and social support is provided for trans and queer students from lower socio-economic backgrounds these changes brought by the university would mean nothing to them and would only serve the interests of upper caste, upper-caste queer students. Hopefully, we will be able to focus more on substantial aspects like capacity and skill development, financial aid and scholarships, internship-aid for queer and trans students than on formal procedures and piecemeal changes."
A spokesperson for Queer Nilayum, a support group for LGBTQ people in Hyderabad, praised the new policy.
"We think providing gender-neutral washrooms and hostels is a great step towards creating a safer and more affirming campus for transgender (trans), non-binary (nb), and gender-nonconforming people (GNC)," they said. "However, creating gender-neutral infrastructure and just saying that 'there will be no discrimination based on gender' isn't enough to protect the rights of gender marginalized people. There needs to be a lot more awareness and education about gender so that people who are gender-marginalized recognize their biases and preconceived notions about trans, nb (non-binary), and GNC (gender non-conforming) people. There also need to be policies in place to prevent instances of discrimination and to ensure fairness and justice for those who face discrimination."
A study that UNESCO conducted in 2019 found 60 percent of LGBTQ of middle and high school students in India faced bullying or harassment. Forty-three percent of respondents said they faced sexual harassment in elementary school, while 70 percent of LGBTQ students who were bullied said they suffer from anxiety and depression and 33 percent dropped out.
Ankush Kumar (Mohit) is a freelance reporter who has covered many stories for Washington and Los Angeles Blades from Iran, India and Singapore. He recently reported for the Daily Beast. He can be reached at [email protected]. He is on Twitter at @mohitkopinion.
U.N. committee rules Sri Lanka criminalization law violates lesbian activist's rights
London-based NGO represented Rosanna Flamer-Caldera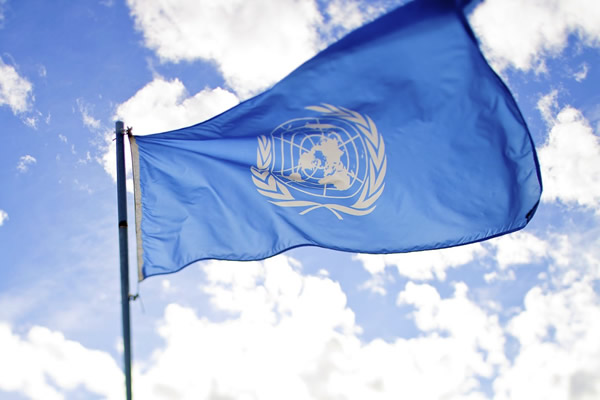 A U.N. committee has found a law that criminalizes consensual same-sex sexual activity in Sri Lanka has violated a lesbian activist's rights.
The U.N. Committee on the Elimination of Discrimination Against Women on Wednesday published its decision in the case of Rosanna Flamer-Caldera, executive director of Equal Ground, a Sri Lankan LGBTQ rights group.
The decision notes Flamer-Caldera in 1997 "discovered that same-sex sexual activity between consenting adults was a criminal offense under section 365A of the (Sri Lanka) Penal Code of 1883." The decision further indicates Flamer-Caldera has been "threatened frequently and has faced abuse from the media and the public" since she co-founded a support group for lesbian and bisexual women in 1999.
Flamer-Caldera in 2004 founded Equal Ground.
"She has faced continual challenges running the organization," reads the decision.
The decision notes the Sri Lanka Police's Women and Children's Bureau in December 2012 and January 2013 "made presentations asserting that child abuse was increasing mostly due to the 'growing homosexual culture.'"
"The author's picture was shown together with her name and position with Equal Ground, claiming that she and her organization were responsible for spreading homosexuality, implying that they were also responsible for spreading pedophilia," notes the decision. "She did not complain to the police out of fear of being arrested. The (Sri Lanka Police's) Criminal Investigation Department has placed her and Equal Ground under surveillance, which forced her to move the organization's materials to a secure location, as the department had deemed any homosexual material to be pornography, which could provoke arrest."
The decision further notes the Criminal Investigation Department in July 2013 raided an organization with which Equal Ground works "on the basis of the allegation that it was 'spreading homosexuality.'" Flamer-Caldera in the complaint she filed with the committee also said a delivery man in the spring of 2018 "verbally abused" her and "threatened" her "with violence."
"The criminalization of same-sex sexual activity has meant that the discrimination, violence and harassment faced by the lesbian, gay, bisexual, transgender and intersex community in Sri Lanka continue with impunity," reads the decision. "Members of the community are not protected against police harassment. The law has altered how she lives and conducts herself in public and private. She has a constant fear of arrest and keeps her door locked and curtains drawn when she is at home with her girlfriend."
Flamer-Caldera presented her case under the Convention on the Elimination of All Forms of Discrimination Against Women. Human Dignity Trust, a London-based NGO that challenges criminalization laws around the world, represented Flamer-Caldera.
"The committee notes that the criminalization of same-sex sexual activity between women in Sri Lanka has meant that the author (Flamer-Caldera) has had difficulties with finding a partner, has to hide her relations and runs the risk of being investigated and prosecuted in this context," it notes. "The committee therefore finds that the state party has breached the author's rights under Article 16 of the convention."
Flamer-Caldera on Thursday welcomed the decision.
"This decision will have an impact on millions of lesbian and bisexual women around the globe," she told the Washington Blade. "I am happy and proud to have played such a pivotal role in this process."
Sri Lanka is one of more than 70 countries around the world in which consensual same-sex sexual relations remain criminalized. The U.K. implemented many of these laws in Commonwealth countries when it colonized them.
Then-British Prime Minister Theresa May in 2018 said she "deeply" regrets these colonial-era criminalization laws.
The India Supreme Court in 2018 issued a ruling that decriminalized consensual same-sex sexual relations.
Botswana President Mokgweetsi Masisi in January said his government would abide by a ruling that decriminalized homosexuality in the former British colony. The Singapore Court of Appeal last month dismissed a challenge to the city-state's sodomy law.
Flamer-Caldera told the Blade the Sri Lankan government has not responded to the ruling.