Istanbul once again bans Pride march
Organizers sharply criticized authorities' decision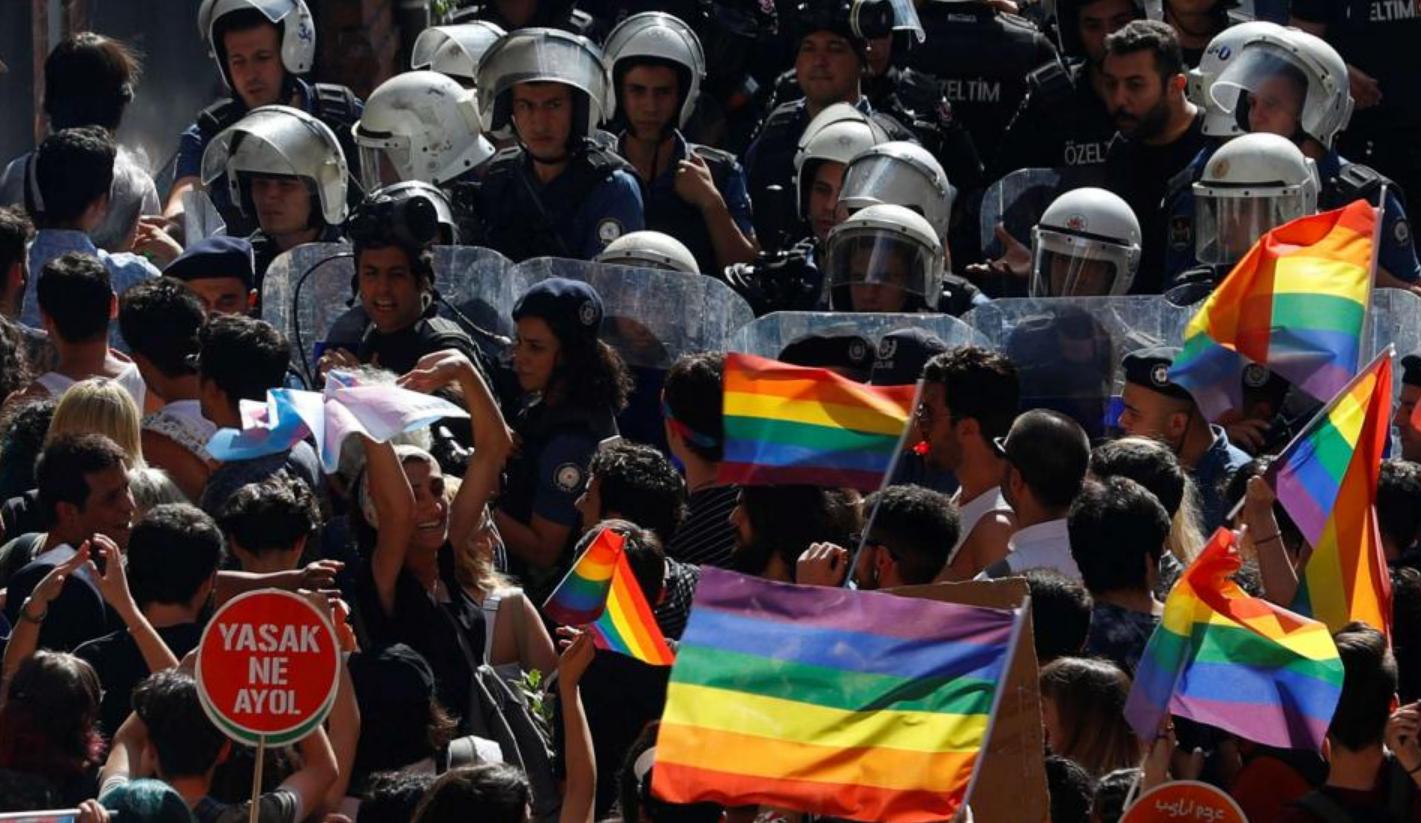 The Beyoğlu and Kadıköy District governors' offices which oversee the mega metropolitan area of this ancient city located on both banks of the Bosporus connecting the Black Sea to the Sea of Marmara have once again banned the city's Pride march.
The governors' offices announced a ban on all gatherings in both districts, where Pride week events have traditionally been held, on Monday, the Diken news site reported, citing the Turkish Law on Demonstrations and Public Meetings.
"We have obtained information that between 21 June 2022 (Tuesday) and 23 June 2022 (Thursday) gatherings, press releases, marches, distribution of leaflets, etc are planned to be held within the scope of the 30th 'Istanbul LGBTI+ Pride Week,'" the governor's statement said.
"All events are banned in all open and closed areas for seven days."
Had the Pride week march and accompanying festivities been allowed to take place, it would have marked the 30th anniversary of Pride in the megacity. Istanbul's Pride Parades, which attracted up to 100,000 people from across the region, have been banned since 2014, with officials citing security reasons for the ban.
In the past years since the ban first was enacted, Turkish police and LGBTQ activists had clashed with police units firing tear-gas pellets at the crowd along with physically violent arrests.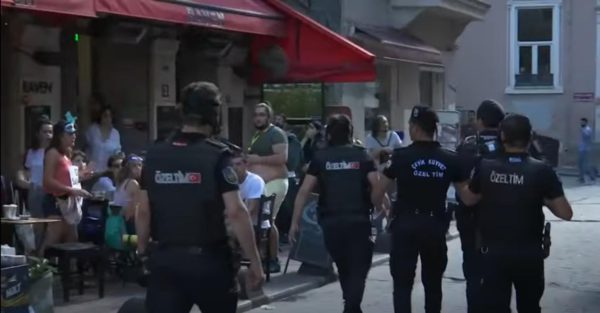 Ahval, an independent Turkish media outlet, reported Monday that Turkey's LGBTQ groups accused the government of President Recep Tayyip Erdoğan of waging a "hate campaign" against them, encouraging violence against a vulnerable community.
Turkey has ranked second worst country in the EU for LGBTQ people, scoring only above Azerbaijan, according the 2022 "Rainbow Europe" ranking compiled by Brussels-based ILGA-Europe.
Less than a week ago in Ankara, Turkish police officers carrying clear-plastic riot shields, wielding batons and deploying pepper powder balls as well as tear gas violently broke up a Pride Parade organized by Middle East Technical University students on their campus.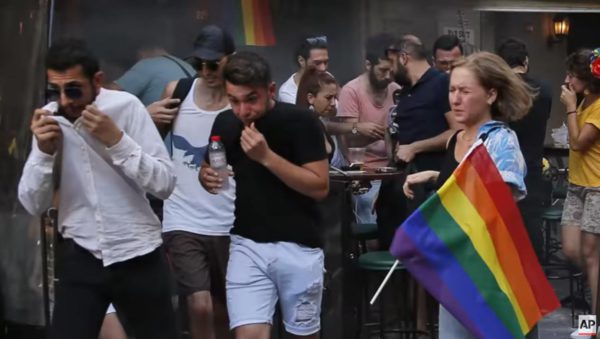 PinkNewsUK reported the Istanbul LGBTQ+ Pride Week Committee issued a statement shortly after the announcement, saying that the decision was "illegal" and that they would use "our rights [to] make the necessary objections".
"Today, with the start of Istanbul 30th LGBTI+ Pride Week, police inspected the venues where the events would take place, under the guise of 'general control,'" the group said. "The law enforcement officers tried to put pressure on the venues by asking for documents such as tax plates."
"We would like to thank our entire network of lawyers and venues that have supported us. We won't give up, we are not afraid!"
Switzerland marriage equality law takes effect
Voters last September overwhelmingly approved 'Marriage for All' law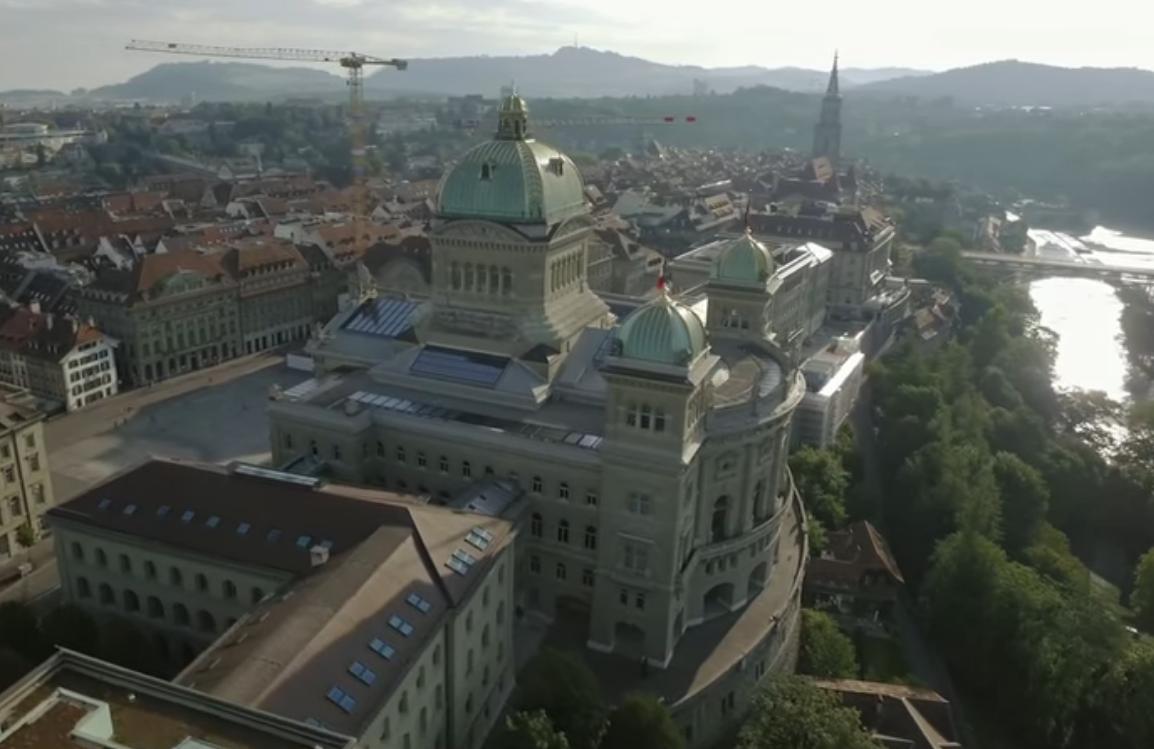 A law that allows same-sex couples to legally marry in Switzerland took effect on Friday.
Swiss voters last September voted overwhelmingly in favor of the "Marriage for All" law.
Maria von Känel of Regenbogenfamilien (Rainbow Families) on Friday posted to her Facebook page a picture of her and her wife with a marriage license and a message that said "the celebrations can begin."
Neighboring Austria, Germany and France are among the European countries that have extended marriage rights to same-sex couples. Scott Miller, the U.S. ambassador to Switzerland and Liechtenstein who is openly gay, is married to Tim Gill.
"Today we celebrate marriage for all," tweeted the U.S. Embassy in Switzerland on Friday. "Congratulations to Switzerland on this historic day."
Today we celebrate marriage for all. Congratulations to #Switzerland on this historic day! 🎉🇨🇭🏳️‍🌈🎉 #EqualityforAll #loveislove

— U.S. Embassy Bern (@USEmbassyBern) July 1, 2022
Turkish police arrest hundreds over banned Pride parade
Istanbul officials sought to prevent event from happening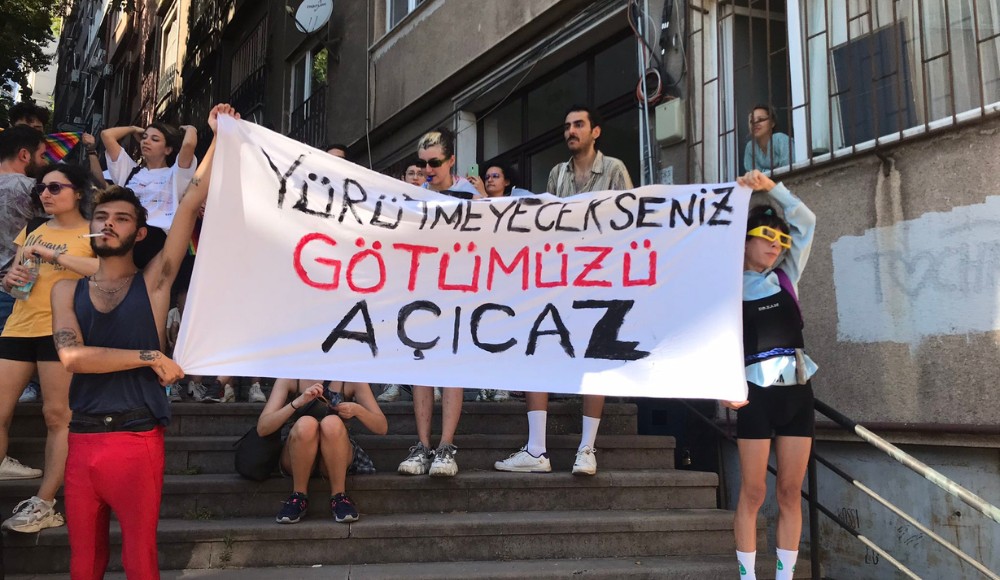 Hundreds of LGBTQ people, allies and supporters took to the streets of Istanbul Sunday in defiance of the country's government's ongoing 2014 ban of Pride parades and Pride Month festivities.
Protestors violently clashed repeatedly with police and security forces in various neighborhoods located around the Bol Ahenk Sokak (Pedestrian Plaza) and other sections of the central downtown area.
Authorities had shut down the city's transit systems hours prior to the influx of LGBTQ activists and demonstrators and flooded streets with police in riot gear who made hundreds of arrests, in some cases tear gassing participants and attacking them with clubs.
Government security forces arrested over 373 people including Agence France-Presse journalist and chief photographer Bülent Kılıç. Detainees were taken by bus to a central holding facility for processing. Photojournalist Mehmet Demirci documented the arrest of Kılıç in a Twitter post.
My photojournalist friend Bülent Kılıç has been taken into police custody while covering the #İstanbulPride. His hands were cuffed behind his back.@Kilicbil Kilicbil pic.twitter.com/sDYNoVe13L #journalismnotcrime

— mehmet demirci (@mehmet_demirci_) June 26, 2022
Ankara-based Kaos GL, the largest Turkish LGBTQ activist group, documented the arrests and clashes which occurred prior to the 5 p.m. planned parade kick-off in a series of Twitter posts.
İzmir'de polis zor kullanarak LGBTİ+'ları alandan çıkarmaya çalışıyor!#OnurYürüyüşü #Pride2022 pic.twitter.com/jlJ7H2eOWU

— Kaos GL (@KaosGL) June 26, 2022
KAOS GL in a press release on Monday noted that "the detentions experienced during the march, was among 'firsts' for this year. Totally 373 LGBTIs and LGBTI+ right defenders were taken into custody on the day of march! This number is a record both in the history of Pride marches and the other public demonstrations."
The group also recorded the scope of anti-LGBTQ Pride Month bans and pressure by Turkey's governmental bodies across the country.
"There were 10 ban decisions announced within the scope of Pride Month events. These ban decisions were taken by Boğaziçi University Rectorate, METU Rectorate, Gaziantep Governorship, Çanakkale Governorship, Datça District Governorship, Beyoğlu District Governorship, Kadıköy District Governorship, Eskişehir Governorship and İzmir Governorship.
The detentions began with 70 people at ninth Boğaziçi Pride March on May 20, increasingly went on till June 26. 373 people were taken into custody in Istanbul on June 26. This number is among the highest detentions within the context of the public demonstrations in İstanbul recent years. Totally 530 LGBTI+s and LGBTI+ right defenders were detained in 37 days."
German soccer federation announces transgender players can choose their team
Rule takes effect in 2022-2023 season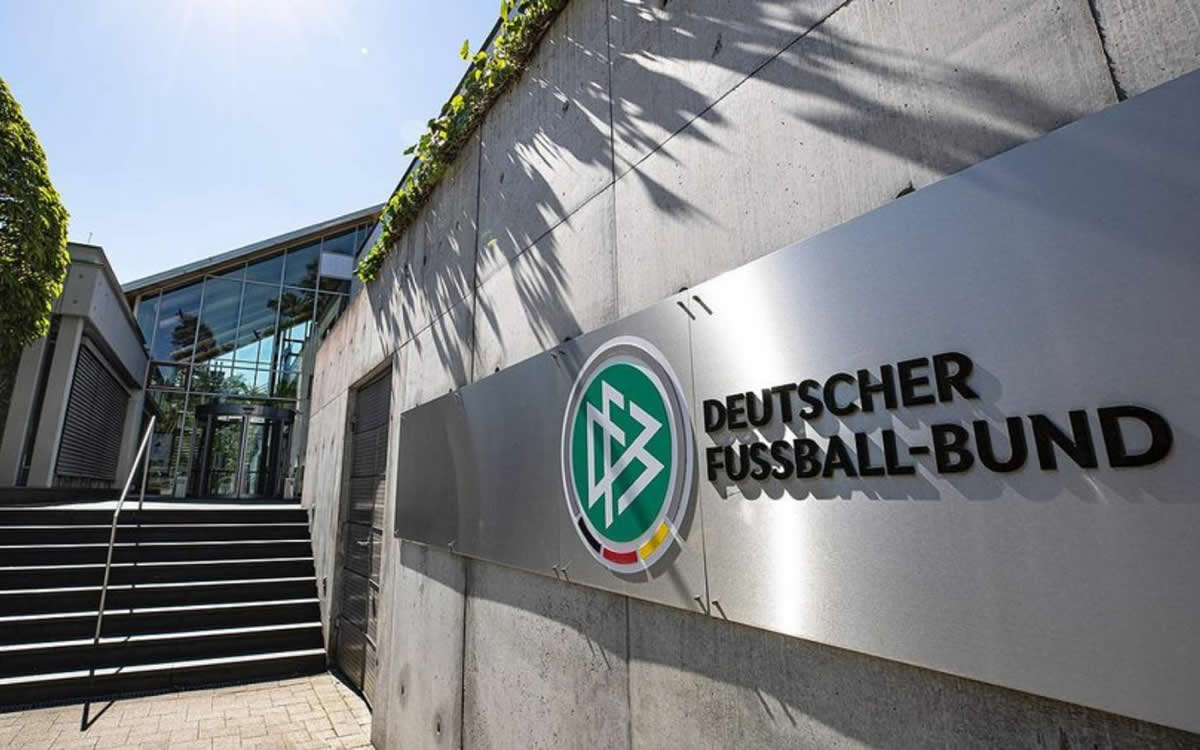 The German Football Association (Deutscher Fußball-Bund e.V.) this week issued new regulations and rules governing all transgender, intersex and non-binary players.
On Thursday the governing soccer body passed a new regulation that takes effect as of the start of the upcoming 2022-2023 season allowing all trans, intersex and non-binary players to decide for themselves whether to compete on men's or women's teams.
The DFB also specified that as long as the player's health is not affected by playing sports while taking medication, they can continue to participate in the sport. Under the new regulation, this would not be considered as doping.
This marks a departure from the recent trend and actions of other international sports governing associations such those taken earlier this month by the swimming's world governing body FINA, which meeting in the Hungarian capital city of Budapest, voted to restrict trans athletes from elite women's competitions.
FINA said their action was necessary to determine eligibility criteria because of the "biological performance gap" that appears between males and females.
Thomas Hitzlsperger, the DFB's diversity ambassador, said "Football (soccer) stands for diversity, a value that the DFB also promotes. This new regulation on playing rights will provide an important foundation to allow players with diverse gender identities to play football."
Sabine Mammitzsch, the vice president for women's and girls' football (soccer) welcomes the regulation telling media outlets:
"The national and regional associations and also those responsible at grassroots level have signaled for some time that there is uncertainty around how to treat trans, intersex and non-binary players in practice. They therefore welcome the introduction of a far-reaching, nationwide regulation on the playing rights of these groups."