Stonewall National Monument Visitor Center set to open in 2024
"The opening of the Stonewall National Monument Visitor Center is a remarkable moment in the history of Stonewall"
Pride Live, a social advocacy and community engagement organization for the LGBTQ+ community, announced plans this week to open the Stonewall National Monument Visitor Center (SNMVC).
When open, this will be the first LGBTQ+ visitor center within the National Park Service (NPS), system of parks and monuments. According to organizers, the center marks a landmark achievement and leap forward in American history. The SNMVC is scheduled to open in the summer of 2024 and will occupy nearly 3,700 square feet at 51 Christopher Street, between Waverly Place and 7th Avenue South in New York City.
Pride Live also noted that with support from Google, the groundbreaking ceremony will be livestreamed at YouTube.com/c/pridelive at 10:30AM ET on June 24.
When the Stonewall Rebellion took place on June 28, 1969, the Stonewall Inn was made up of two locations – 53 Christopher Street, where the current Stonewall Inn bar is located today, and 51 Christopher Street.
Located at 51 Christopher Street, the future home of the SNMVC will reunite the historic Stonewall Inn and commemorate the events of the Stonewall Rebellion in their authentic locations.
"The opening of the Stonewall National Monument Visitor Center is a remarkable moment in the history of Stonewall," said Ann Marie Gothard, President of the Pride Live Board of Directors. "We honor all those who came before us, most especially the queer people fighting for equality at the Stonewall Rebellion. The designation as a National Monument and the opening of this visitor center will memorialize their important legacy in the gay rights movement, and we hope will inspire future generations to continue fighting for LGBTQ+ equality."
In a press release, PrideLive noted: "With a mission to preserve, advance and celebrate the legacy of the Stonewall Rebellion and the Stonewall National Monument, the SNMVC will serve as a beacon for generations to come, providing the unique opportunity to visit the very site where history was made and where the fight for LGBTQ+ equality visibly shifted with new waves of activism. The SNMVC will offer an immersive experience welcoming all people to explore and experience LGBTQ+ history and culture through in-person and virtual tours, lecture series, exhibitions and visual arts displays. In addition, the SNMVC will serve as home base for the dedicated National Park Service Rangers, who are responsible for the preservation of the Stonewall National Monument."
"The designation of Stonewall as a National Monument is an important step in memorializing an invaluable historical landmark that represents courage, hope and triumph for the LGBTQ community," said Secretary of the Interior Deb Haaland. "As President Biden declared in Title VII, 'every person should be treated with respect and dignity and should be able to live without fear,' and the Stonewall National Monument Visitor Center will serve as a place where the LGBTQ community can safely gather to celebrate and commemorate its hard-fought history."
"The new Stonewall National Monument Visitor Center will serve as an important memorial for the Stonewall Uprising, an iconic and pivotal moment in the essential effort to fully realize America's founding ideal that we are all created equal," said U.S. Senator Chuck Schumer. "I'm proud New York will be home to the first LGBTQ+ visitor center within the National Park Service, honoring the LGBTQ+ community and their history. As a proud parent of a LGBTQ+ person, I won't stop fighting against the unprecedented and unjust discrimination the LGBTQ+ community continues to face today."
Founding supporters of the SNMVC include Google – the first corporate partner to sign on, The Kors Le Pere Foundation, JPMorgan Chase & Co., AARP, Target, David Yurman, Amazon, National Football League, Ellen DeGeneres and Portia de Rossi, Lana and Lilly Wachowski, United Therapeutics, New York Yankees and global activist and ally Josephine Skriver, who made the inaugural donation to the campaign.
"It's vital to create safe and inclusive spaces for the LGBTQ community, and we are proud to support the opening of the Stonewall National Monument Visitor Center, a space that will memorialize the legacy of Stonewall," said William Floyd, Senior Director of Public Policy at Google. "This groundbreaking is a significant moment in LGBTQ history, and we are thrilled to share this remarkable occasion with a global audience through our YouTube livestream."
Designated by President Barack Obama on June 24, 2016, the Stonewall National Monument includes the 0.19-acre formerly known as Christopher Park and the surrounding streets including Christopher Street adjacent to the park. The Stonewall National Monument is the first U.S. national monument dedicated to LGBTQ+ rights and history.
The journey in recognizing LGBTQ+ history as American history was aided by entrepreneur, philanthropist and LGBTQ+ activist Tim Gill.
In 2014, the Gill Foundation recognized a glaring omission of historic LGBTQ sites in the nation's official records, and the organization made a grant to the National Park Service to commission a first-of-its-kind LGBTQ Theme Study, published in 2016. A separate advocacy campaign to designate the Stonewall National Monument was spearheaded by the National Parks Conservation Association, which worked with elected officials, NPS, historians and community stakeholders, culminating in 2016.
"The Stonewall National Monument provides the LGBTQ+ community with a physical representation of the struggle for justice and equal treatment under the law and in our society," said Assemblymember Deborah J. Glick. "This place allows for interpretation of the long path that our community has been on and is a way to teach all Americans about who we are. I was proud to be part of the effort to create this monument and am elated to see the groundbreaking of the Stonewall National Monument Visitor Center, which will truly make LGBTQ+ history a part of what draws people to New York City and give weight to our historical record."
"I was proud to champion the effort to designate the first-ever national monument to LGBTQ+ history at the historic site of the Stonewall Uprising in New York City," said Congressman Jerrold Nadler. "The opening of the Stonewall National Monument Visitor Center will allow Americans to learn about these critical events in our history. Now more than ever, it is essential that we recognize the events at Stonewall that launched the modern LGBTQ+ civil rights movement here and worldwide. Since President Obama designated the monument, millions of Americans have had the chance to learn about these historic events. This new visitor center will honor the legacy of the brave members of the LGBTQ+ community who fought for their civil rights and support those who continue the fight for full equality today."
The Stonewall National Monument Visitor Center will be funded by donations from the community and allies. To support this historic effort, please visit www.stonewallvisitorcenter.org or text REBEL to 243725.
For more information, visit www.stonewallvisitorcenter.org
State Department spokesperson criticizes new Russia propaganda law
Statute 'pushes LGBTQI+ persons further to the margins of Russian society'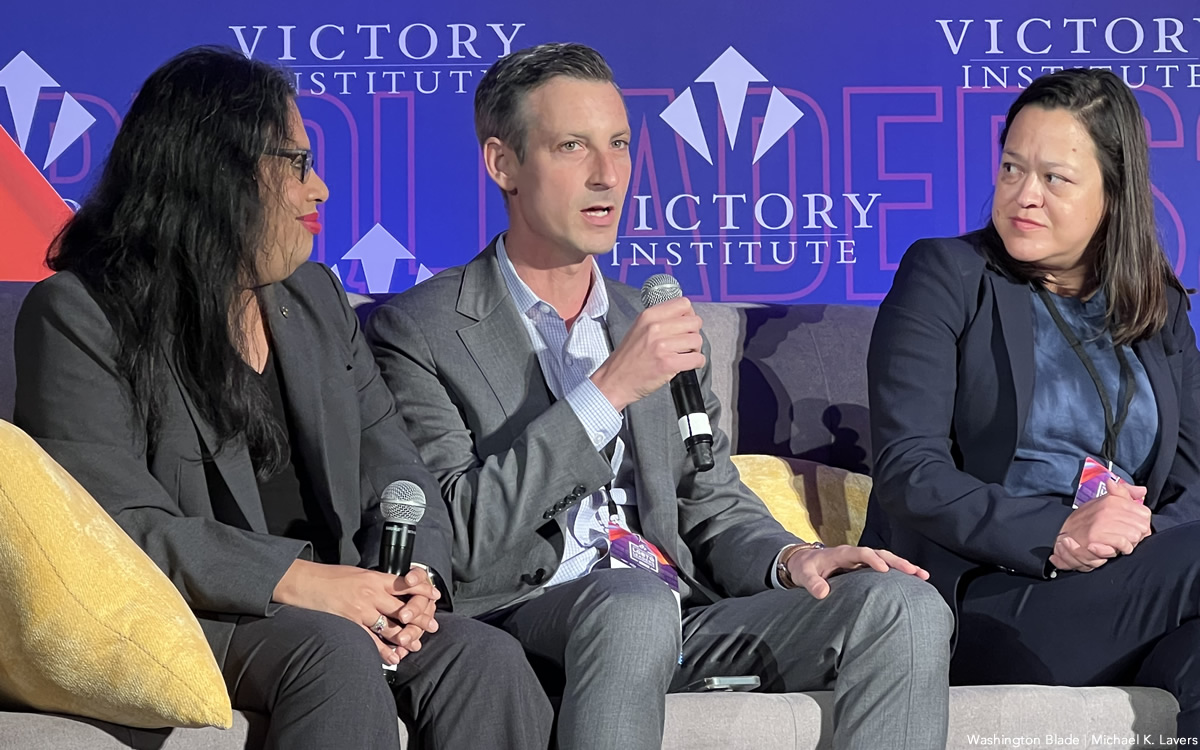 State Department spokesperson Ned Price on Tuesday sharply criticized the anti-LGBTQ propaganda law that Russian President Vladimir Putin signed the day before.
Price, who is openly gay, noted to reporters during a press briefing the law "further criminalizes the sharing of information about LGBTQI+ persons."
"The law is another serious blow to freedom of expression in Russia, and a continuation of the Kremlin's broader, long-running crackdown against marginalized persons, dissenting voices, civil society and independent media that it has intensified, as it has failed to achieve its objectives in its unconscionable war against Ukraine," said Price.
"The law pushes LGBTQI+ persons further to the margins of Russian society, fueling and amplifying the prejudice, discrimination, violence and stigma they face. The legislation is a clear attempt by the Kremlin to distract from its own failures by scapegoating vulnerable communities and creating phantom enemies," he added. "We stand in solidarity with LGBTQI+ persons in Russia and around the world who seek to exercise the rights enshrined in the Universal Declaration of Human Rights, which recognizes that all human beings are free and equal in dignity and rights."
The law that Putin signed on Monday expands the existing "Protecting Children from Information Advocating a Denial of Traditional Family Values" statute that took effect in Russia in 2013.
The new law will ban so-called LGBTQ propaganda and materials that discuss gender reassignment surgery and LGBTQ and intersex issues to minors, which it categorizes as the promotion of pedophilia. Russian media reports indicate the new law will apply to films, books, commercials, media outlets and computer games.
Anyone who violates the law could face a fine of up to 10 million rubles ($165,152.80.) Authorities could also force businesses and organizations to temporarily close, and foreigners who violate the law could face arrest, incarceration for up to 15 days, a fine of up to 5,000 rubles and deportation.
Putin signed the law against the backdrop of Russia's continued war against Ukraine.
Club Q suspect indicted on 305 charges
22-year-old charged with first-degree murder, bias-motivated crime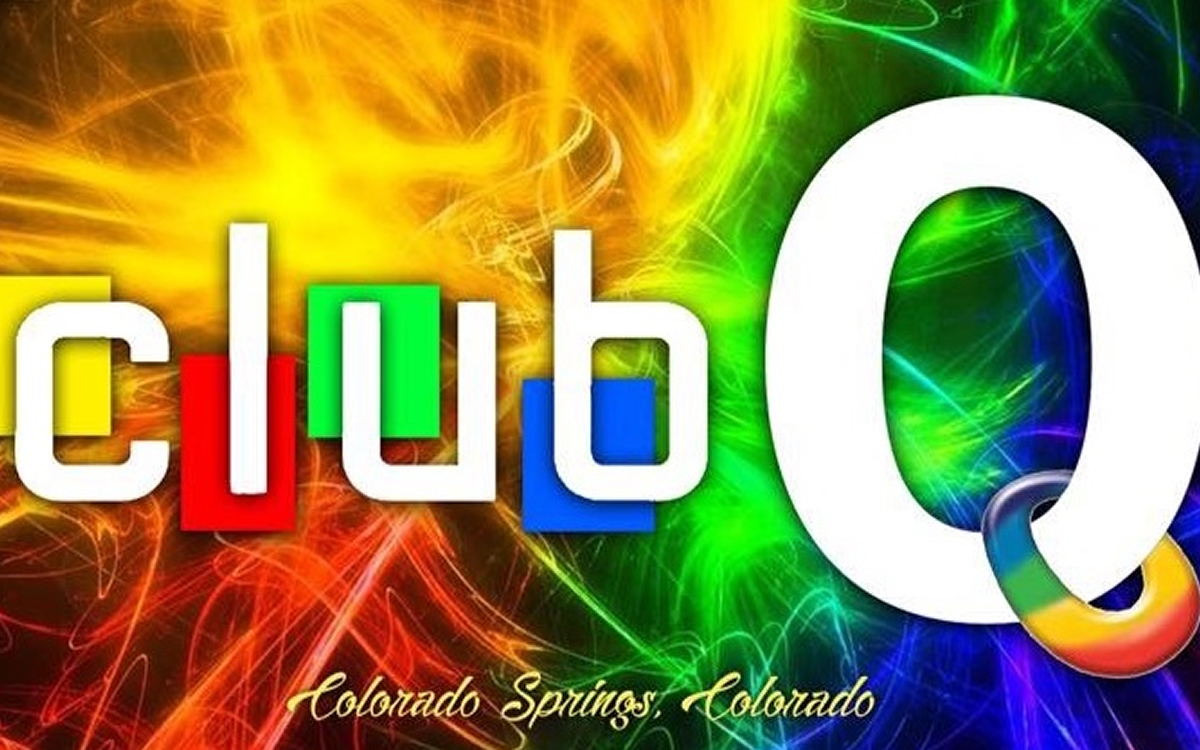 El Paso County (Colo.) District Attorney Michael Allen announced in the first in-person hearing on Tuesday that the 22-year-old suspect in the mass shooting at the LGBTQ nightclub Club Q, which killed five and wounded dozens of others, will face 305 charges including first-degree murder, attempted first-degree murder and bias-motivated crime.
The Colorado Springs Gazette newspaper reported Anderson Aldrich appeared in a Colorado Springs courtroom wearing a green jumpsuit and handcuffs. Aldrich's facial bruising had significantly healed since a video hearing two weeks ago. 
The total list of charges according to the Gazette is as follows:
• 10 counts of first-degree murder.
• 86 counts of attempted first-degree murder.
• 86 counts of first-degree assault.
• Four counts of second-degree assault.
• 48 counts of bias-motivated crime. 
• 71 counts of violent crime causing death and using a weapon.
Allen said the prosecution may request to amend the charges in the future.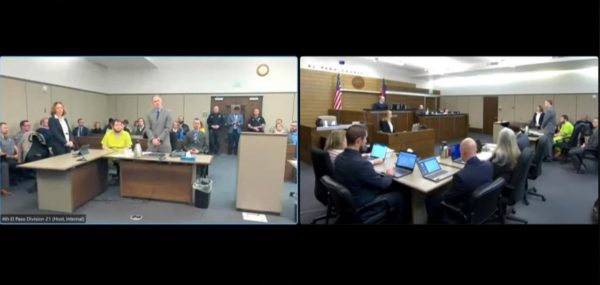 "We are not going to tolerate actions against community members based on their sexual identity," Allen said at a news conference after the hearing. "Members of that community have been harassed and intimated and abused for too long. And that's not going to occur in the 4th Judicial District."
During the hearing Judge Michael McHenry, following the filing of formal charges, granted a request from Allen for the suspect's arrest affidavit to be unsealed. The court papers should be available to the public by the end of the day Wednesday, the judge noted according to the Gazette.
Allen said that while he couldn't talk about what is in the affidavit, he told reporters that it might contain "much less information than you might expect."
Suspect in Club Q shooting appears in court:
Supreme Court hears oral arguments in 303 Creative case
Dangerous implications for LGBTQ consumers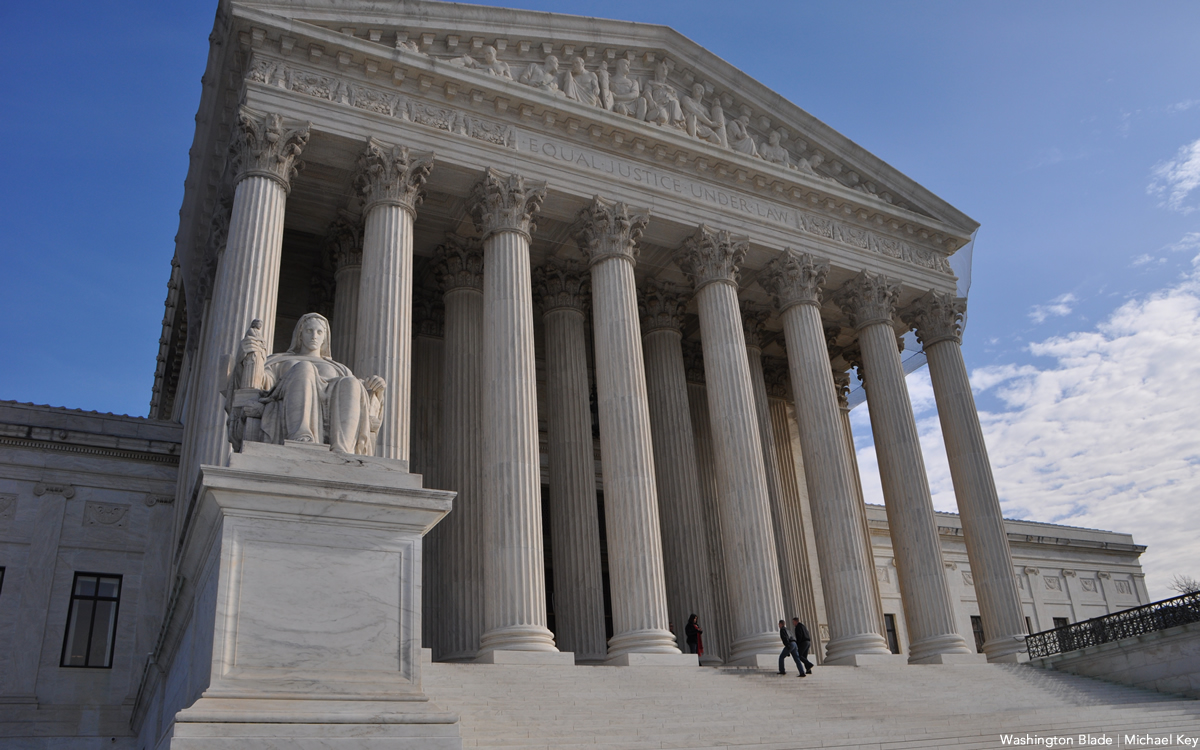 The U.S. Supreme Court on Monday heard oral arguments in 303 Creative v. Elenis, a case that could carry broad implications for whether and in which circumstances states may enforce certain nondiscrimination rules against purveyors of goods and services.
The case was brought by website designer Lorie Smith, who sought to include a disclaimer that her company 303 Creative would not develop wedding announcement websites for LGBTQ couples, but discovered that such a notice would violate Colorado's anti-discrimination laws, which include sexual orientation as a protected class.
Her lawsuit against the state of Colorado, argued by counsel from the anti-LGBTQ group Alliance Defending Freedom (ADF), reaches the Supreme Court following the ruling against Smith from the 10th Circuit Court of Appeals, which created a circuit split with decisions from the 8th Circuit and Arizona Supreme Court. A ruling is expected to come in June.
The fact pattern in 303 Creative closely mirrors the 2018 case Masterpiece Cakeshop v. Colorado Civil Rights Commission, where the Supreme Court declined to rule on the broader legal questions because it found the Commission exhibited hostility toward the religious views of the bakery that refused to design a custom wedding cake for a same-sex couple.
The high court has since moved substantially to the right, with a 6-3 conservative supermajority. Colorado is one of 20 states that enforces laws prohibiting businesses from discrimination based on sexual orientation, and a ruling that would allow for broadly construed exemptions to be carved out for firms based on their First Amendment protections would carry implications well beyond the context of same-sex marriage.
Monday's oral arguments focused on preexisting and hypothetical cases that were presented by counsel from both parties as well as by the justices, examples whose scope and fact patterns reinforced the breadth of the legal issues at play in 303 Creative.
Colorado Solicitor General Eric Olson and U.S. Principal Deputy Solicitor General Brian Fletcher pointed to the Supreme Court's ruling in Rumsfeld v. Forum for Academic and Institutional Rights, 2006, which found that the federal government may withhold funding from universities that, based on their objections to "Don't Ask, Don't Tell," refuse to grant military recruiters access to their resources.
ADF CEO, President and General Counsel Kristen Waggoner cited the Supreme Court's decision in Hurley v. Irish American Gay, Lesbian, and Bisexual Group of Boston, 1995, which upheld the right of private organizations to exclude participation by certain groups without interference by the state, even if that intervention by the government was for the purpose of preventing discrimination.
Much of the discussion during Monday's oral arguments centered on what kinds of goods and services may be considered public accommodations and which constitute artistic speech or expression by the business provider. Also at issue were questions such as whether their refusal to accommodate certain events – i.e., same-sex weddings – are tantamount to refusing goods and services to members of a protected class of people under the state's non-discrimination laws.
LGBTQ rights groups fear the implications of a ruling in favor of 303 Creative
ADF is designated an anti-LGBTQ extremist group by the Southern Poverty Law Center. An amicus brief was filed in support of the government by the corporate law firm White & Case along with a coalition of LGBTQ rights groups and legal advocacy groups: the National LGBTQ Task Force, GLAD, the National Center for Lesbian Rights, Lambda Legal, and the Human Rights Campaign.
"Just two weeks after a shooter killed 5 people, injured 18, and traumatized so many others at Club Q in Colorado Springs, the United States Supreme Court prepares to hear oral arguments in an anti-LGBTQ public accommodations discrimination case from Colorado," wrote the National LGBTQ Task Force in a statement addressing Monday's oral arguments.
Liz Seaton, the group's policy director, highlighted the importance of public accommodations laws and condemned efforts by the opposition to legalize discrimination and segregation in the marketplace. "The brief's most important argument lifts up the powerful amicus briefs of the NAACP Legal Defense and Educational Fund and of the Lawyers' Committee for Civil Rights Under Law," Seaton said. "Those two briefs by venerable civil rights organizations provide a detailed history of public accommodations discrimination against Black and Brown people in this country."
HRC's statement on Monday touched on similar themes:
"Granting the unprecedented 'free speech exemption' sought by petitioners in 303 Creative v. Elenis would be a dangerous change to long standing constitutional and civil rights law. It would inevitably lead to increased discrimination not only related to LGBTQ+ people or weddings, but also for other vulnerable populations including women, people with disabilities, and people of minority faiths. It's crucial that justices of the Supreme Court reject discrimination and affirm the equal dignity of every American."
Likewise, the Congressional LGBTQ+ Equality Caucus released a statement exploring the broad implications that could result from the Court's ruling on 303 Creative:
"…the Supreme Court could issue a broad ruling that not only implicates nondiscrimination laws' applications to graphic designers but to a wide range of businesses providing goods and services that have an artistic component. A broad ruling for the graphic designer could not only provide a constitutional basis for discriminating against same-sex couples, but also for discriminating against all marginalized people currently protected by public accommodations nondiscrimination laws."