Texas GOP snubs Log Cabin: shortsighted mistake or sign of things to come?
Party declares, 'homosexuality is an abnormal lifestyle choice'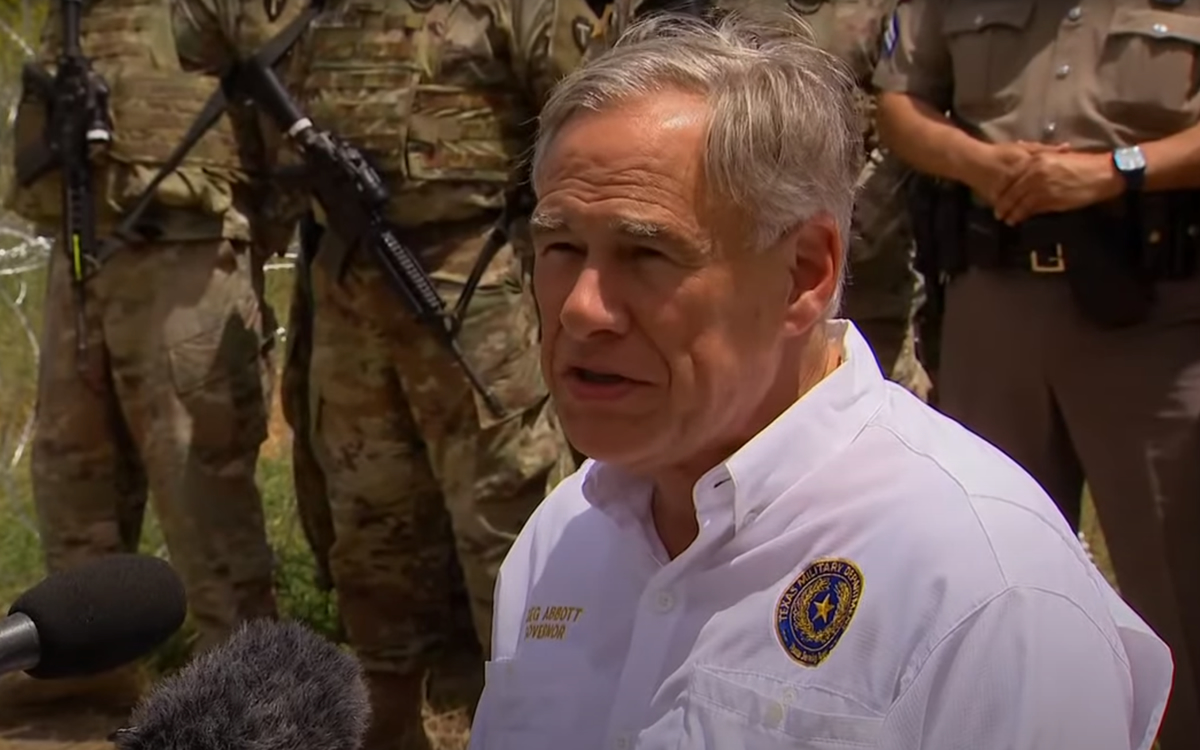 With the Texas GOP denying a booth at its convention to Log Cabin Republicans, condemning homosexuality as "abnormal" and repudiating transgender identities — as well as its continued refusal to accept President Biden's election as legitimate — the resulting fallout has observers wondering if the imbroglio represents the past or the future of the Republican Party.
The Texas Republican Party delivered its full-throated rejection of LGBTQ people — including LGBTQ people who have aligned themselves with the Republican Party and former President Trump — as an official position in the state party platform drafted at a convention in Houston last weekend, which also includes a rejection of the 2020 election results and the landmark Voting Rights Act of 1965 prohibiting discrimination against Black voters. Also at the convention, Sen. John Cornyn (R-Texas) was booed as he spoke for being part of the bipartisan working group that drafted the gun control agreement now moving through Congress in the aftermath of the school shooting in Uvalde, Texas.
"Homosexuality is an abnormal lifestyle choice," the Texas GOP platform says. "We believe there should be no granting of special legal entitlements or creation of special status for homosexual behavior, regardless of state of origin, and we oppose any criminal or civil penalties against those who oppose homosexuality out of faith, conviction, or belief in traditional values."
Additionally, the platform rejects "all efforts to validate transgender identity" at a time when states are moving forward with measures banning transgender youth from competing in school sports and instituting criminal penalties for medical providers providing transition-related care to minors. In Texas, Gov. Greg Abbott has declared transition-related care for youth a form of child abuse and has ordered state agencies to investigate the parents of children receiving such care.
Cal Jillson, a political scientist who studies Texas politics at Southern Methodist University, said in an interview with the Blade the Texas Republican Party adopted these positions because "it's the base of the base of the base" drafting them through a series of party and precinct meetings on the way up to the state convention.
"Many state parties have decided no longer to produce platforms in their conventions, because this happens all the time," Jillson added. "You've got these deeply, ideologically committed conservatives who approve a platform that then asked to be explained away by candidates and others. So many state parties just say we're not going to do a platform because we don't want to go through this shit."
The Texas Republican Party's denial of booth space at the convention for the Log Cabin Republicans of Texas came despite the group's commitment to conservative principles — even the repudiation of gender ideology and the Equality Act — and continued defense of President Trump as the first Republican president who was a gay ally.
Charles Moran, president of Log Cabin Republicans, urged the state party in a statement to look at the special election results in Texas last week — which saw the election to a congressional seat of Maya Flores, a Mexico-born Texas Hispanic woman and Republican — as the better alternative for the party.
"Texas Republicans just saw on Tuesday night what happens when the party includes new faces and voices – a Democrat-held seat was flipped for the first time in nearly a hundred years by a conservative Mexican woman," Moran said. "It's clear that inclusion wins, which makes the Texas Republican Party leadership's decision to exclude the Texas Log Cabin Republicans from their convention not just narrow-minded, but politically short-sighted."
It's not the first time the Texas Republican Party has excluded Log Cabin Republicans from the convention. According to the Log Cabin Republicans, the Texas GOP has not allowed Log Cabin Republicans to have a booth in years.
"So what's going now isn't a change from anything….just a continuation," Moran told the Blade. "The only difference is now the media is actually paying attention to it."
The exclusion this year, however, has inspired commentary on both sides as Democratic opponents crow the situation is perfectly emblematic of a political party with an anti-LGBTQ history and reputation and Republicans call it an isolated incident in a party that has evolved in its approach as recent polls show marriage equality — a once unpopular idea within the GOP — now has majority support among Republicans.
Charlotte Clymer, a Democratic transgender activist, wrote on Twitter the exclusion of Log Cabin from the Texas Republican convention is not unexpected.
"Watching Log Cabin Republicans be denied access at the Texas Republican Convention is like if cows were incredulous over their applications being rejected by the butcher," Clymer wrote.
Donald Trump Jr, who has become a leading figure in the conservative movement amid the rise of his father as a political figure and has become closely aligned with Richard Grenell, who after being the face of LGBTQ outreach under President Trump has become a star in right-wing media, was among those condemning the exclusion.
"The Texas GOP should focus its energy on fighting back against the radical Democrats and weak RINOs currently trying to legislate our 2nd Amendment rights away, instead of canceling a group of gay conservatives who are standing in the breach with us," Trump Jr. told conservative outlet Breitbart.
The Texas Republican Party didn't respond Wednesday to the Blade's request for comment.
The rebuke of the Texas Republican Party appears to have its own opponents within Log Cabin. On Wednesday, Michael Cargill, acting chairman of Log Cabin Texas, announced in a statement posted to local chapter's website he's resigning from the board and as acting chairman, citing "DC and California LCR members inexplicably interceding in Texas affairs and trying to pointlessly bully the Texas GOP." Log Cabin Republicans of Texas was due to have a booth at the convention by "at best 2022 and worst-case scenario 2024."
"If the Log Cabin Republicans continue down a path of divisiveness, lack of respect for the chain of command and due process, bully tactics, lack of cohesion and unwillingness to work with all chapter and state LCR leaders in the organization, the state leadership will lose its diverse composition, and its ability to lead with credibility and a unified purpose," Cargill said.
Additionally, Cargill said David Garza, vice president of Log Cabin Republicans Austin, and Mimi Planas, president of Log Cabin Republicans San Antonio, are also resigning from the Texas board. Further, Cargill writes "neither the Austin nor San Antonio chapters will be sending representatives to the Texas Board."
Cargill via an email sent to Log Cabin Republicans of Texas didn't respond Wednesday to a request for comment on what he meant by D.C. and California Log Cabin members "inexplicably interceding in Texas affairs and trying to pointlessly bully the Texas GOP."
Moran, asked by the Blade to respond to the announced resignation, downplayed the departure as an acting leader within Log Cabin's chapter system making an exit based on his temporary status.
"From my understanding, Mr. Cargill was serving in the role only in a temporary capacity, so his resignation comes as no surprise," Moran said. "Our Texas board represents the 5 chapters in the state and state officers serve at the pleasure of those state boards."
Brad Polumbo, a gay libertarian commentator, wrote in a column for the conservative Washington Examiner the exclusion of Log Cabin is at odds with the values of liberty and individual freedom within the Republican Party, which "should have room in its tent for both religious conservatives with traditional views on homosexuality and gay Republicans."
"[A] political party's job is to win elections, and the Texas GOP is openly rejecting a group that wants to support them, agrees with them on most issues, and wants to defeat the Democrats, all because they can't stomach the thought of having gay people in their party," Polumbo writes. "I wonder how that will play out with LGBT voters in the next state election?
Jillson predicted the exclusionary approach by Texas Republicans to LGBTQ people within their own party and LGBTQ issues would continue until they suffer losses at the ballot box, which hasn't happened in years and would likely not happen in the near future with Republicans expected to win in the congressional mid-term elections.
"The Republicans who attend the state conventions are a yesteryear group, even in the Republican primary electorate, which is pretty far to the right," Jillson said. "And they select the Republican candidates that then go on to defeat the Democratic candidates and statewide elections. So until that stops happening, the Republican Party is not going to look to the middle and say, 'Oh, sorry. We've been ignoring you guys. What is it that you wanted?' And they just don't need to do that now."
State Department spokesperson criticizes new Russia propaganda law
Statute 'pushes LGBTQI+ persons further to the margins of Russian society'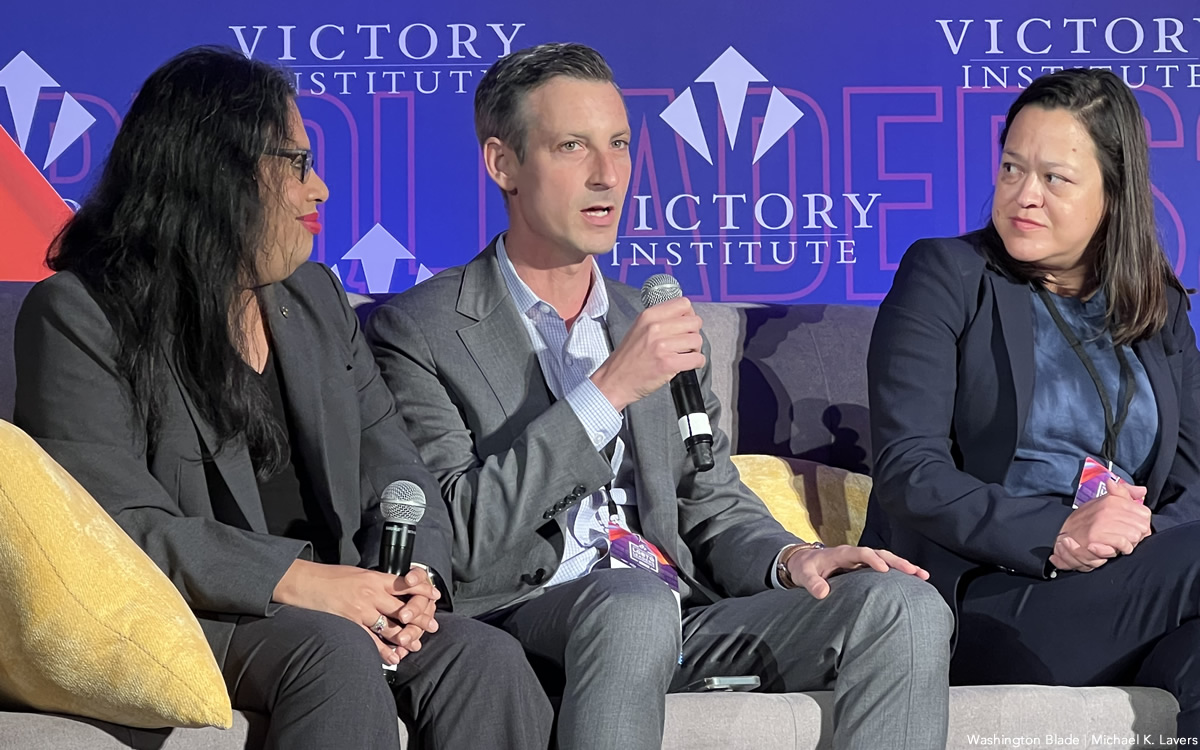 State Department spokesperson Ned Price on Tuesday sharply criticized the anti-LGBTQ propaganda law that Russian President Vladimir Putin signed the day before.
Price, who is openly gay, noted to reporters during a press briefing the law "further criminalizes the sharing of information about LGBTQI+ persons."
"The law is another serious blow to freedom of expression in Russia, and a continuation of the Kremlin's broader, long-running crackdown against marginalized persons, dissenting voices, civil society and independent media that it has intensified, as it has failed to achieve its objectives in its unconscionable war against Ukraine," said Price.
"The law pushes LGBTQI+ persons further to the margins of Russian society, fueling and amplifying the prejudice, discrimination, violence and stigma they face. The legislation is a clear attempt by the Kremlin to distract from its own failures by scapegoating vulnerable communities and creating phantom enemies," he added. "We stand in solidarity with LGBTQI+ persons in Russia and around the world who seek to exercise the rights enshrined in the Universal Declaration of Human Rights, which recognizes that all human beings are free and equal in dignity and rights."
The law that Putin signed on Monday expands the existing "Protecting Children from Information Advocating a Denial of Traditional Family Values" statute that took effect in Russia in 2013.
The new law will ban so-called LGBTQ propaganda and materials that discuss gender reassignment surgery and LGBTQ and intersex issues to minors, which it categorizes as the promotion of pedophilia. Russian media reports indicate the new law will apply to films, books, commercials, media outlets and computer games.
Anyone who violates the law could face a fine of up to 10 million rubles ($165,152.80.) Authorities could also force businesses and organizations to temporarily close, and foreigners who violate the law could face arrest, incarceration for up to 15 days, a fine of up to 5,000 rubles and deportation.
Putin signed the law against the backdrop of Russia's continued war against Ukraine.
Club Q suspect indicted on 305 charges
22-year-old charged with first-degree murder, bias-motivated crime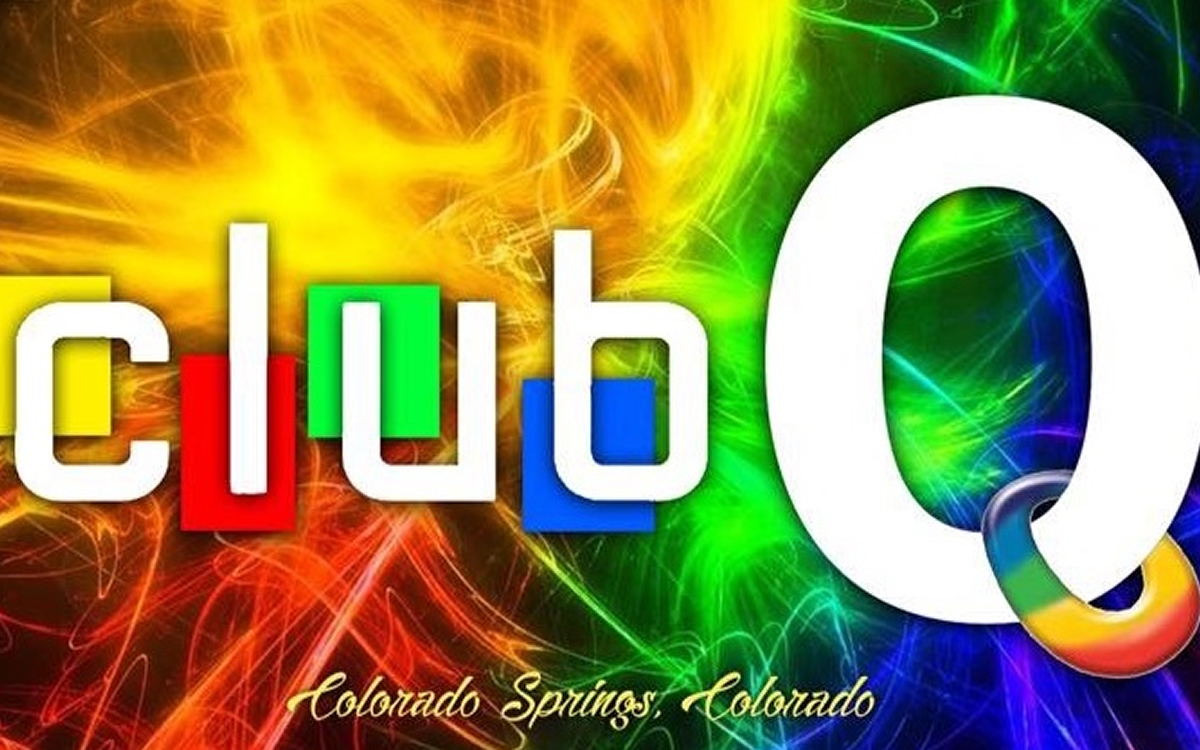 El Paso County (Colo.) District Attorney Michael Allen announced in the first in-person hearing on Tuesday that the 22-year-old suspect in the mass shooting at the LGBTQ nightclub Club Q, which killed five and wounded dozens of others, will face 305 charges including first-degree murder, attempted first-degree murder and bias-motivated crime.
The Colorado Springs Gazette newspaper reported Anderson Aldrich appeared in a Colorado Springs courtroom wearing a green jumpsuit and handcuffs. Aldrich's facial bruising had significantly healed since a video hearing two weeks ago. 
The total list of charges according to the Gazette is as follows:
• 10 counts of first-degree murder.
• 86 counts of attempted first-degree murder.
• 86 counts of first-degree assault.
• Four counts of second-degree assault.
• 48 counts of bias-motivated crime. 
• 71 counts of violent crime causing death and using a weapon.
Allen said the prosecution may request to amend the charges in the future.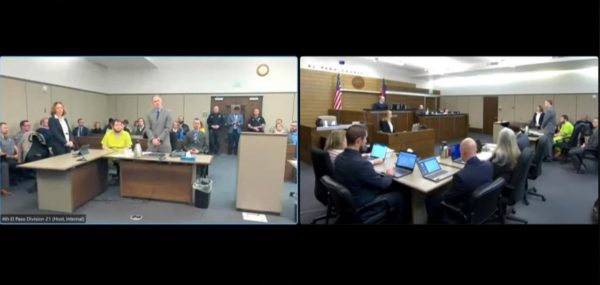 "We are not going to tolerate actions against community members based on their sexual identity," Allen said at a news conference after the hearing. "Members of that community have been harassed and intimated and abused for too long. And that's not going to occur in the 4th Judicial District."
During the hearing Judge Michael McHenry, following the filing of formal charges, granted a request from Allen for the suspect's arrest affidavit to be unsealed. The court papers should be available to the public by the end of the day Wednesday, the judge noted according to the Gazette.
Allen said that while he couldn't talk about what is in the affidavit, he told reporters that it might contain "much less information than you might expect."
Suspect in Club Q shooting appears in court:
Supreme Court hears oral arguments in 303 Creative case
Dangerous implications for LGBTQ consumers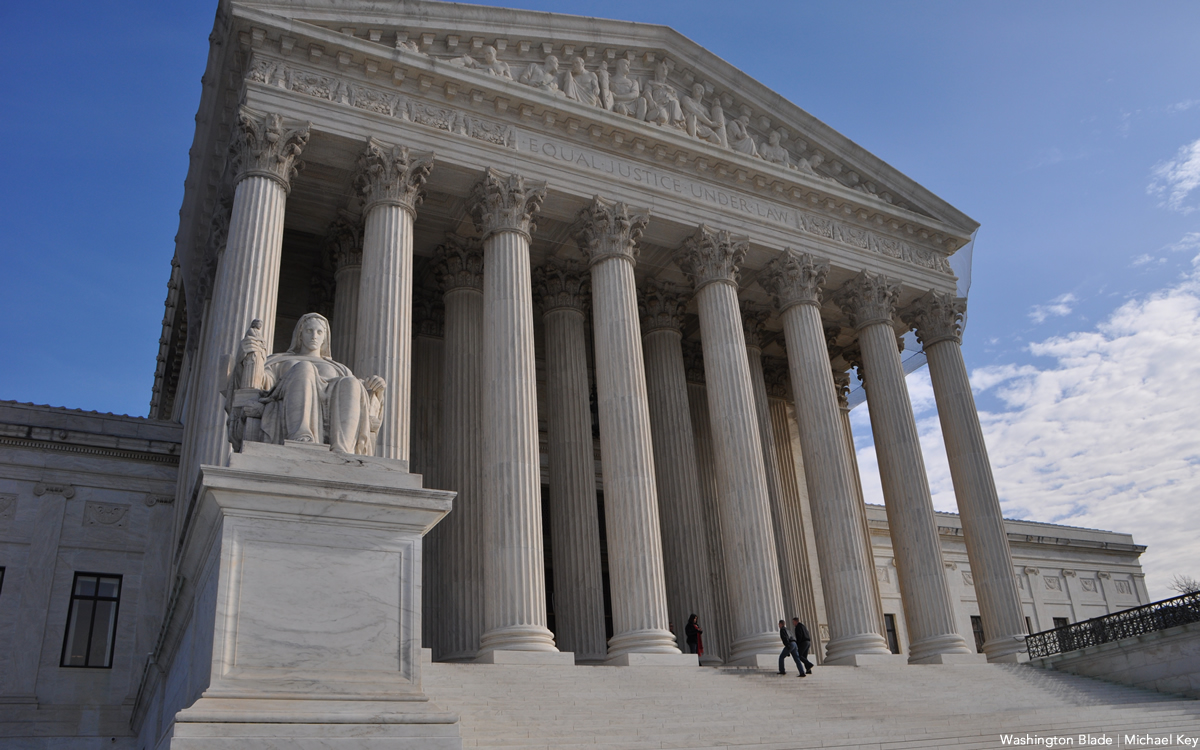 The U.S. Supreme Court on Monday heard oral arguments in 303 Creative v. Elenis, a case that could carry broad implications for whether and in which circumstances states may enforce certain nondiscrimination rules against purveyors of goods and services.
The case was brought by website designer Lorie Smith, who sought to include a disclaimer that her company 303 Creative would not develop wedding announcement websites for LGBTQ couples, but discovered that such a notice would violate Colorado's anti-discrimination laws, which include sexual orientation as a protected class.
Her lawsuit against the state of Colorado, argued by counsel from the anti-LGBTQ group Alliance Defending Freedom (ADF), reaches the Supreme Court following the ruling against Smith from the 10th Circuit Court of Appeals, which created a circuit split with decisions from the 8th Circuit and Arizona Supreme Court. A ruling is expected to come in June.
The fact pattern in 303 Creative closely mirrors the 2018 case Masterpiece Cakeshop v. Colorado Civil Rights Commission, where the Supreme Court declined to rule on the broader legal questions because it found the Commission exhibited hostility toward the religious views of the bakery that refused to design a custom wedding cake for a same-sex couple.
The high court has since moved substantially to the right, with a 6-3 conservative supermajority. Colorado is one of 20 states that enforces laws prohibiting businesses from discrimination based on sexual orientation, and a ruling that would allow for broadly construed exemptions to be carved out for firms based on their First Amendment protections would carry implications well beyond the context of same-sex marriage.
Monday's oral arguments focused on preexisting and hypothetical cases that were presented by counsel from both parties as well as by the justices, examples whose scope and fact patterns reinforced the breadth of the legal issues at play in 303 Creative.
Colorado Solicitor General Eric Olson and U.S. Principal Deputy Solicitor General Brian Fletcher pointed to the Supreme Court's ruling in Rumsfeld v. Forum for Academic and Institutional Rights, 2006, which found that the federal government may withhold funding from universities that, based on their objections to "Don't Ask, Don't Tell," refuse to grant military recruiters access to their resources.
ADF CEO, President and General Counsel Kristen Waggoner cited the Supreme Court's decision in Hurley v. Irish American Gay, Lesbian, and Bisexual Group of Boston, 1995, which upheld the right of private organizations to exclude participation by certain groups without interference by the state, even if that intervention by the government was for the purpose of preventing discrimination.
Much of the discussion during Monday's oral arguments centered on what kinds of goods and services may be considered public accommodations and which constitute artistic speech or expression by the business provider. Also at issue were questions such as whether their refusal to accommodate certain events – i.e., same-sex weddings – are tantamount to refusing goods and services to members of a protected class of people under the state's non-discrimination laws.
LGBTQ rights groups fear the implications of a ruling in favor of 303 Creative
ADF is designated an anti-LGBTQ extremist group by the Southern Poverty Law Center. An amicus brief was filed in support of the government by the corporate law firm White & Case along with a coalition of LGBTQ rights groups and legal advocacy groups: the National LGBTQ Task Force, GLAD, the National Center for Lesbian Rights, Lambda Legal, and the Human Rights Campaign.
"Just two weeks after a shooter killed 5 people, injured 18, and traumatized so many others at Club Q in Colorado Springs, the United States Supreme Court prepares to hear oral arguments in an anti-LGBTQ public accommodations discrimination case from Colorado," wrote the National LGBTQ Task Force in a statement addressing Monday's oral arguments.
Liz Seaton, the group's policy director, highlighted the importance of public accommodations laws and condemned efforts by the opposition to legalize discrimination and segregation in the marketplace. "The brief's most important argument lifts up the powerful amicus briefs of the NAACP Legal Defense and Educational Fund and of the Lawyers' Committee for Civil Rights Under Law," Seaton said. "Those two briefs by venerable civil rights organizations provide a detailed history of public accommodations discrimination against Black and Brown people in this country."
HRC's statement on Monday touched on similar themes:
"Granting the unprecedented 'free speech exemption' sought by petitioners in 303 Creative v. Elenis would be a dangerous change to long standing constitutional and civil rights law. It would inevitably lead to increased discrimination not only related to LGBTQ+ people or weddings, but also for other vulnerable populations including women, people with disabilities, and people of minority faiths. It's crucial that justices of the Supreme Court reject discrimination and affirm the equal dignity of every American."
Likewise, the Congressional LGBTQ+ Equality Caucus released a statement exploring the broad implications that could result from the Court's ruling on 303 Creative:
"…the Supreme Court could issue a broad ruling that not only implicates nondiscrimination laws' applications to graphic designers but to a wide range of businesses providing goods and services that have an artistic component. A broad ruling for the graphic designer could not only provide a constitutional basis for discriminating against same-sex couples, but also for discriminating against all marginalized people currently protected by public accommodations nondiscrimination laws."