Kamala Harris hosts Pride month reception
Upwards of 200 people attended Naval Observatory event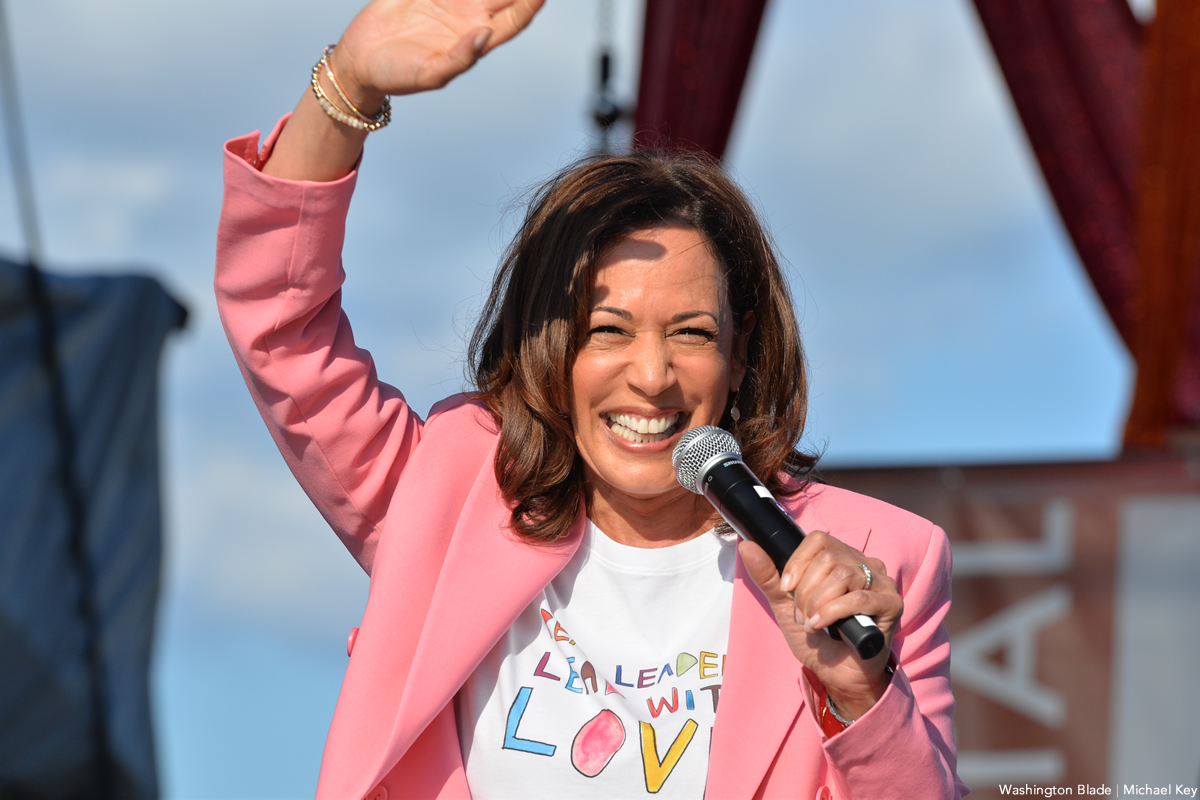 Vice President Kamala Harris helped bring Pride Month to a close Tuesday at her residence with a celebration for high-profile members of the LGBTQ community, recognizing successes achieved but also urging continued movement.
"When we celebrate Pride, it's because we understand not only the strength of what we have accomplished, and the fight for equality, but we [also] understand the fragility of these gains, and so we know what we must do to be vigilant and maintain [those rights]," Harris said.
The Advocate reported in coverage of the event the Pride celebration was the first ever to take place at the vice president's residence, but that's incorrect.
President Biden as vice president hosted a Pride event with LGBTQ leaders in 2014. Harris also said during the event her understanding was it was a first for a sitting vice president.
An estimated 200 attendees were present for the event at the Naval Observatory in D.C., which serves as the vice president's official residence. Guests at the party mingled by the pool and partook of drinks served on a spinning wheel placed just outside.
High-profile officials from the Biden administration who were present included Transportation Secretary Pete Buttigieg and Interior Secretary Deb Haaland. Neither delivered remarks. Also at the event was "RuPaul's Drag Race" star Shangela, who addressed the crowd.
Kris Perry and Sandy Stier, who were among in plaintiffs in the litigation against California's Proposition 8, were also present at the event. Harris married the couple in 2013 as soon as the U.S. Supreme Court issued a ruling restoring marriage equality to the state.
Perry and Stier spoke before the crowd and urged them to continue to stand strong in the aftermath of the Supreme Court's recent decision overturning Roe v. Wade.
Anti-LGBTQ provisions removed from NDAA
New version omits restriction on gender affirming care, book and drag bans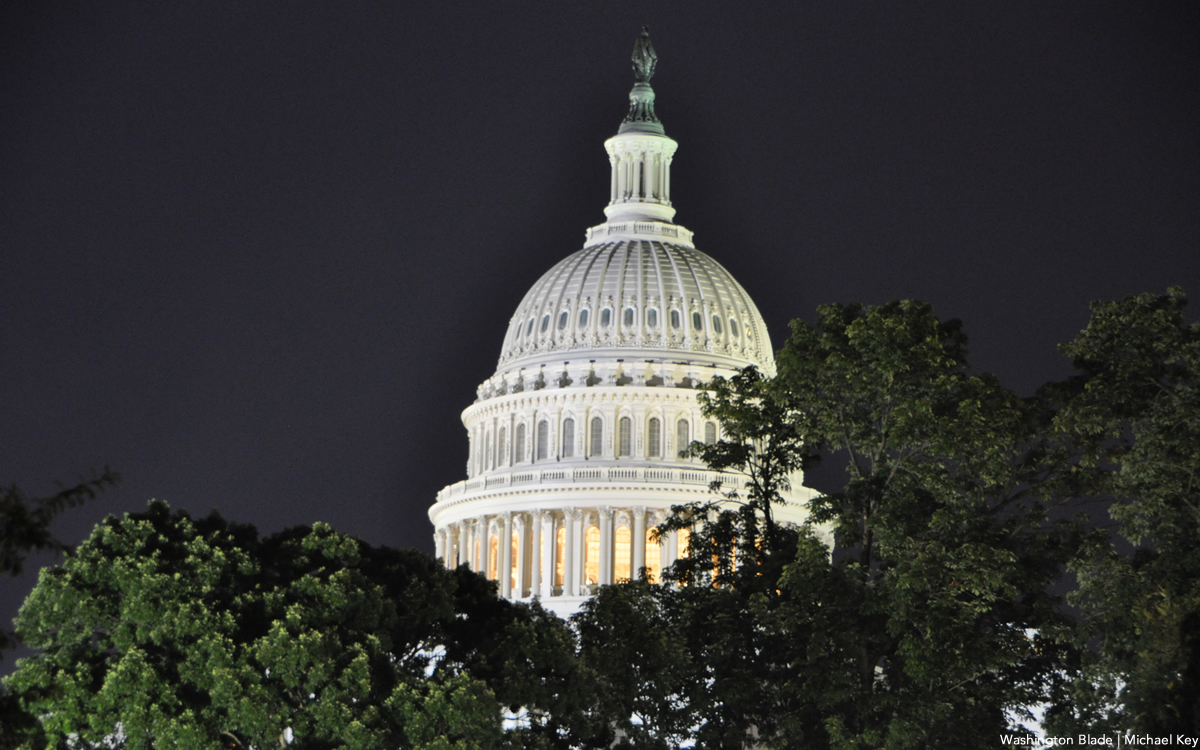 Anti-LGBTQ provisions submitted by House Republicans to the National Defense Authorization Act (NDAA) have been removed from the defense spending bill, triggering outrage from conservative lawmakers and praise from LGBTQ groups.
The conference version of the bill was released on Thursday.
This week saw the revocation of two measures targeting gender affirming care along with the book ban and drag ban. Language stipulating the list of approved flags that can be flown at military bases was amended such that more flags can be added on a discretionary basis.
"MAGA members of Congress tried to hijack the National Defense Authorization Act to advance their anti-LGBTQ+ agenda, attempting to riddle it with discriminatory riders," Human Rights Campaign National Press Secretary Brandon Wolf said in a statement to the Washington Blade.
His statement continued, "They failed and equality won. Anti-LGBTQ+ provisions, including efforts to restrict access to gender affirming care, were rejected. The anti-LGBTQ+ agenda continues to be deeply unpopular across the country and a failing political strategy."
Wolf thanked U.S. Sen. Jack Reed (D-R.I.) and U.S. Rep. Adam Smith (D-Wash.) for "defending equality and defeating attacks on the community."
Pledging to vote "no" on the bill, Republican U.S. Rep. Marjorie Taylor Greene (Ga.) said in a post on X, "I was appointed to the NDAA conference committee but NEVER got to work on the final version of the NDAA bc they made the deal behind closed doors and here are the horrible results."
I was appointed to the NDAA conference committee but NEVER got to work on the final version of the NDAA bc they made the deal behind closed doors and here are the horrible results 👇

I'm voting NO!!! pic.twitter.com/jnmTHCgzNG

— Rep. Marjorie Taylor Greene🇺🇸 (@RepMTG) December 8, 2023
New bill would protect LGBTQ-owned businesses from lending discrimination
Legislation introduced by Sens. Padilla, Gillibrand and Rep. Torres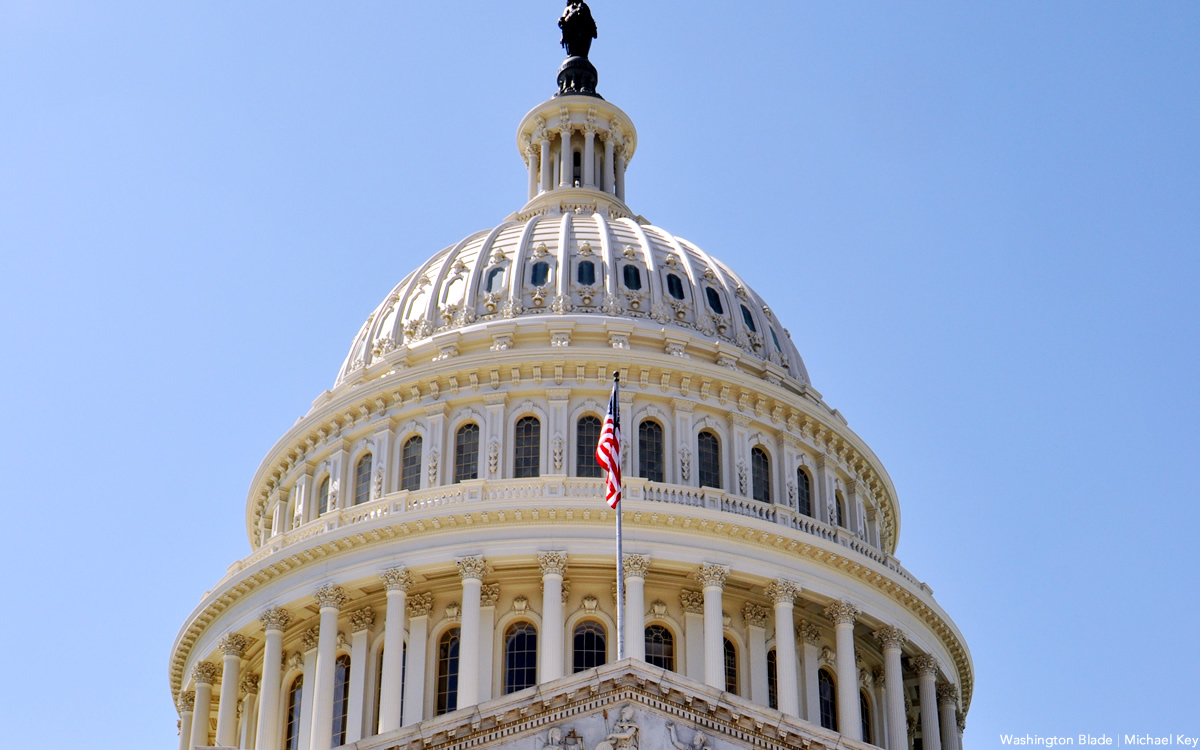 A bicameral bill introduced on Wednesday by U.S. Sens. Alex Padilla (D-Calif.) and Kirsten Gillibrand (D-N.Y.), along with U.S. Rep. Ritchie Torres (D-N.Y.) would require financial institutions to collect data on access to credit and capital by LGBTQ-owned businesses.
The legislation would thereby allow regulators to better identify and potentially remedy instances of anti-LGBTQ discrimination in these areas.
CNBC reported in June that a study by the Movement Advancement Project found LGBTQ-owned businesses encountered more rejections than non-LGBTQ-owned businesses that applied for funding, amid a tightening of lending standards across the board.
Specifically, the bill would "clarify that Section 1071 of the Dodd-Frank Wall Street Reform and Consumer Protection Act (Dodd-Frank) requires financial institutions to collect the self-identified sexual orientation and gender identity of the principal owners of small businesses, in addition to their sex, race, and ethnicity," according to a press release by Padilla's office.
The California senator said, "With anti-LGBTQ+ legislation and hate crimes on the rise, LGBTQ+ business owners continue to face persistent and unjust barriers to financial success," adding that "LGBTQ+-owned small businesses are a cornerstone of local economies, and they deserve equitable resources to help them grow and thrive."
Padilla's press release notes the legislation "would also add a definition for businesses owned by lesbian, gay, bisexual, transgender, queer, and intersex individuals to the ECOA statute."
Additionally, "The legislation also includes a Sense of Congress confirming that sexual orientation and gender identity are already covered under the ECOA (including the current data collection requirements)" while clarifying "that the sex, sexual orientation, and gender identity of the principal owners of a business should be collected as three separate forms of information."
The Congressional Equality Caucus, Ali Forney Center, Center for American Progress, Destination Tomorrow, Drag Out The Vote, Human Rights Campaign, Immigration Equality Action Fund, InterAct, and New Pride Agenda have backed the bill.
Endocrine Society corrects misinformation about gender affirming care at GOP debate
Presidential candidates clashed in Ala. on Wednesday.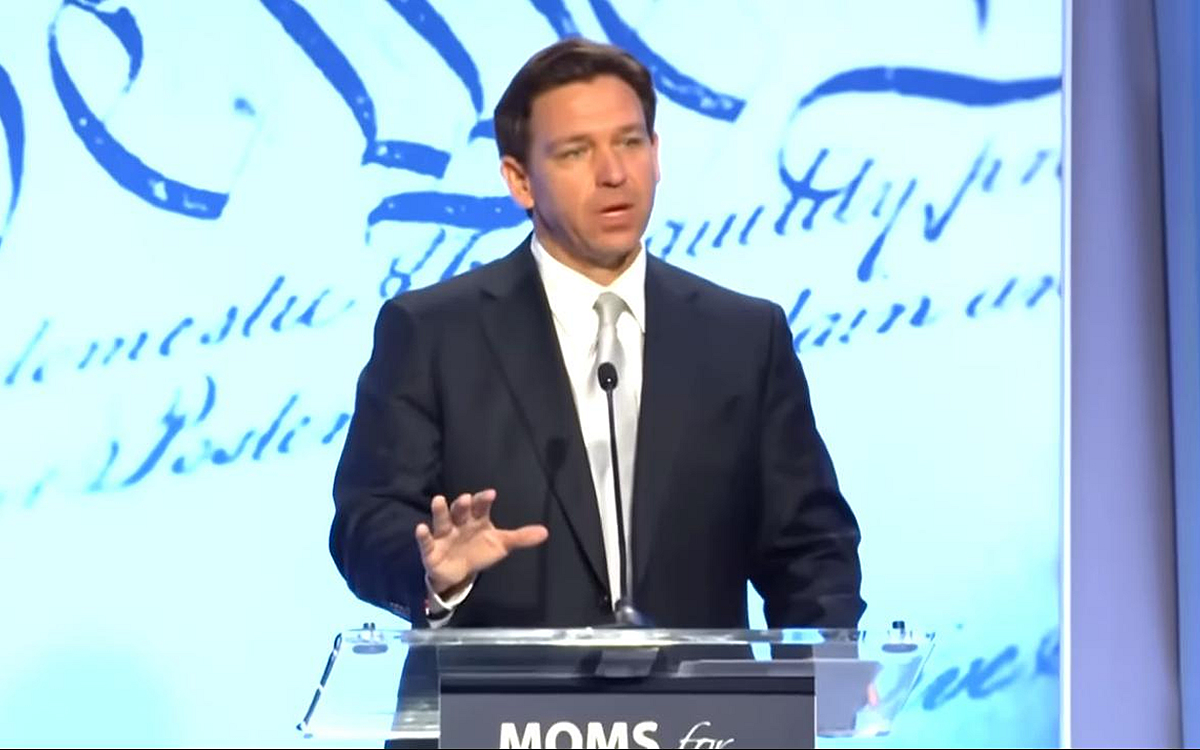 The Endocrine Society, the world's oldest and largest organization dedicated to the clinical practice of endocrinology, released a statement correcting misinformation about gender affirming healthcare that was spread at the fourth Republican presidential primary debate on Wednesday night.
The group said comments in which Florida Gov. Ron DeSantis (R) characterized care for transgender and gender-diverse youth as child abuse and genital mutilation "do not reflect the health care landscape" and contradict "mainstream medical practice and scientific evidence."
"Pediatric gender-affirming care is designed to take a conservative approach," the Endocrine Society wrote. "When young children experience feelings that their gender identity does not match the sex recorded at birth, the first course of action is to support the child in exploring their gender identity and to provide mental health support, as needed."

The statement continues, "Medical intervention is reserved for older adolescents and adults, with treatment plans tailored to the individual and designed to maximize the time teenagers and their families have to make decisions about their transitions."
Notwithstanding the remarks by DeSantis, other debate participants, and moderator Megyn Kelly, "gender-affirming genital surgery is rarely offered to anyone under the age of 18," the statement says.
Additionally, "More than 2,000 scientific studies have examined aspects of gender-affirming care since 1975, including more than 260 studies cited in the Endocrine Society's Clinical Practice Guideline."
Other major scientific and medical groups like the American Medical Association, the American Psychological Association and the American Academy of Pediatrics are "in alignment" with the Endocrine Society on "the importance of gender affirming care," the statement notes.
Further, research shows it "can be life saving for a population with high suicide rates."