Federal judge blocks guidance on anti-LGBTQ discrimination
Preliminary injunction issued against Biden administration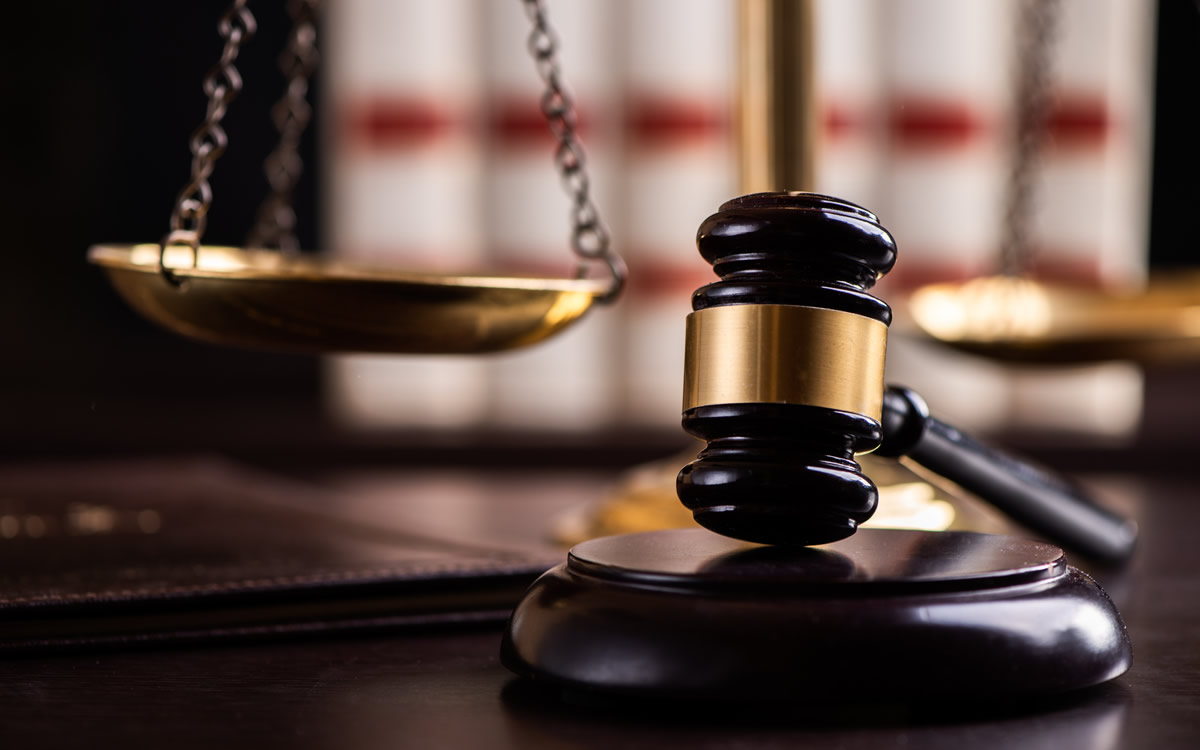 In a ruling issued late Friday, the U.S. District Court for the Eastern District of Tennessee temporarily blocked the Biden administration from enforcing guidance on two federal statutes aimed at preventing discrimination against LGBTQ people.
In his ruling, U.S. District Court Judge Charles Atchley blocked implementing the guidance which had been challenged by Tennessee Attorney General Herbert Slattery and a group of 20 other states' attorneys general.
The suit asked for an permanent injunction against the U. S. Department of Education and the U.S. Equal Employment Opportunity Commission over guidance issued in the wake of President Joe Biden's executive order directing federal agencies to broadly implement the U.S. Supreme Court's decision last year against anti-LGBTQ discrimination.
The 38-page complaint contends the Department of Education and EEOC and went too far with its guidance to schools and employers on the Supreme Court's decision in Bostock v. Clayton County, which determined anti-LGBTQ discrimination is a form of sex discrimination, thus illegal under the Title VII of the Civil Rights Act of 1964.
In his ruling Atchley wrote that the guidance "directly interferes with and threatens plaintiff states' ability to continue enforcing their state laws that bar trans people from playing on the school sports teams or using the restrooms that match their gender identity."
"As it currently stands, plaintiffs must choose between the threat of legal consequences — enforcement action, civil penalties and the withholding of federal funding — or altering their state laws to ensure compliance with the guidance and avoid such adverse action," continued Atchley, who was appointed to the federal court by former President Donald Trump. The guidance also ignores "the limited reach of Bostock," he added.
Atchley refused to dismiss the suit ordering it to proceed, but his preliminary injunction effectively stops the Biden administration from protecting transgender students from discrimination in over 20 states that have laws or are attempting to pass laws that restrict their access to facilities and sports.
"We are disappointed and outraged by this ruling from the Eastern District of Tennessee where, in yet another example of far-right judges legislating from the bench, the court blocked guidance affirming what the Supreme Court decided in Bostock v. Clayton County: that LGBTQ+ Americans are protected under existing civil rights law," Interim Human Rights Campaign President Joni Madison said in a press release after Atchley ruling was issued.
Politico noted that Atchley's decision is also likely to be used to support arguments in a Connecticut case at the 2nd Circuit Court of Appeals challenging whether trans women and girls can play on sports teams that match their gender identity. Arguments in that case are set for Sept. 29.
States joining Tennessee in filing the lawsuit are Alabama, Alaska, Arizona, Arkansas, Georgia, Idaho, Indiana, Kansas, Kentucky, Louisiana, Mississippi, Missouri, Montana, Nebraska, Ohio, Oklahoma, South Carolina, South Dakota and West Virginia.
Families with trans kids sue Fla. over trans youth healthcare ban
Republican Gov. Ron DeSantis signed bill on March 16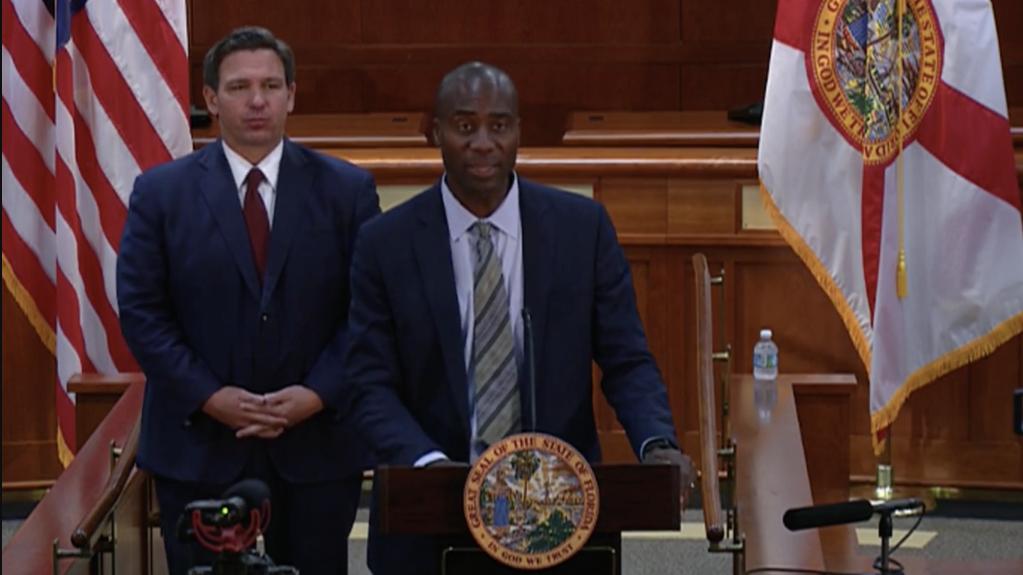 A lawsuit on behalf of four families with transgender children was filed Thursday in U.S. District Court for the Northern District of Florida, challenging the state's Boards of Medicine and Osteopathic Medicine's ban on gender affirming healthcare for minors.
The legal groups representing the four families, GLBTQ Legal Advocates and Defenders (GLAD), the National Center for Lesbian Rights, the Human Rights Campaign and the Southern Legal Counsel, Inc., noted in the suit that the bans contradict guidelines established through years of clinical research and recommended by every major medical association including the American Academy of Pediatrics, the American Medical Association, and the American Academy of Child and Adolescent Psychiatry.
The lawsuit also spells out that the policies unlawfully strips parents of the right to make informed decisions about their children's medical treatment and violates the equal protection rights of transgender youth by denying them medically necessary, doctor-recommended healthcare to treat their gender dysphoria.
The enactment of Florida's transgender healthcare ban, which went into effect on March 16 has faced considerable scrutiny as a politically-motivated process instigated at the urging of the governor and ignoring established medical and scientific consensus on medical care for transgender youth. 
Statewide LGBTQ Equality rights advocacy group Equality Florida has decried the ban saying it was little more than a cultural war maneuver by Republican Gov. Ron DeSantis who is widely expected to announce a run for the presidency in 2024.
In the summer of 2022, Florida Surgeon General Joseph Ladapo and the Department of Health asked the state Boards of Medicine and Osteopathic Medicine to adopt a categorical ban on all treatment of gender dysphoria for people under 18.
In February and March 2023, respectively, the boards adopted formal rules prohibiting all access to safe, effective medical treatments for trans youth who have received a gender dysphoria diagnosis but who have not yet begun puberty delaying medication or hormone treatments. Surgeon General Ladapo and all members of the Florida Boards of Medicine and Osteopathic Medicine are defendants in the families' suit challenging the ban.
"This policy came about through a political process with a predetermined conclusion, and it stands in direct contrast to the overwhelming weight of the evidence and science," said Simone Chriss, director of the Southern Legal Counsel's Transgender Rights Initiative. "There is an unbelievable degree of hypocrisy when a state that holds itself out as being deeply concerned with protecting 'parents' rights' strips parents of their right to ensure their children receive appropriate medical care. I have worked with families and their healthcare providers in Florida for many years. They work tirelessly every day to ensure the best health outcomes for their kids and patients, and they are worried sick about the devastating impacts that this ban will have."
"The Florida Boards of Medicine chose to ignore the evidence and science in front of them and instead put families in the unthinkable position of not being able to provide essential healthcare for their kids," said Jennifer Levi, GLAD's Senior Director of Transgender and Queer Rights.
"Parents, not the government, should make healthcare decisions for their children," said Shannon Minter, Legal Director of the National Center for Lesbian Rights. "This policy crosses a dangerous line and should concern anyone who cares about family privacy or the ability of doctors to do their jobs without undue government interference."
"It's alarming to see such a concerted, top-down effort to target a small and vulnerable population," said Human Rights Campaign Legal Director Sarah Warbelow. "The Florida Surgeon General, Department of Health and Boards of Medicine should be focused on the real and serious public health issues Florida faces, not on putting transgender kids and their families in harm's way."
In a press statement by the legal teams representing them, the four families also weighed in:
"Like most parents, my husband and I want nothing more than for our daughter to be healthy, happy, and safe," said Jane Doe speaking about her 11-year-old daughter, Susan. "Being able to consult with our team of doctors to understand what our daughter is experiencing and make the best, most informed decisions about her care has been critically important for our family. She is a happy, confident child, but this ban takes away our right to provide her with the next step in her recommended treatment when she reaches puberty. The military doctors we work with understand the importance of providing that evidence-based, individualized care. We're proud to serve our country, but we are being treated differently than other military families because of a decision by politicians in the state where we are stationed. We have no choice but to fight this ban to protect our daughter's physical and mental health."
"This ban puts me and other Florida parents in the nightmare position of not being able to help our child when they need us most," said Brenda Boe, who is challenging the ban on behalf of herself and her 14-year-old son, Bennett Boe. "My son has a right to receive appropriate, evidence-based medical care. He was finally getting to a place where he felt hopeful, where being prescribed testosterone was on the horizon and he could see a future for himself in his own body. That has been ripped away by this cruel and discriminatory rule." 
"Working with our healthcare team to understand what my daughter is experiencing and learning there are established, effective treatments that are already helping her to thrive has been an incredible relief," said Fiona Foe, who is challenging the ban on behalf of herself and her 10-year-old daughter, Freya Foe. "I know everyone may not understand what it means to have a transgender child, but taking away our opportunity to help our daughter live a healthy and happy life is cruel and unfair."
"Our daughter has been saying she is a girl since she was three — it hasn't gone away," said Carla Coe, a plaintiff in the lawsuit along with her 9-year-old daughter, Christina Coe. "Since she started being able to live as a girl she has been so much happier and better adjusted. Having the resources and support to make the best decisions for her wellbeing has been so important for our family. I'm scared this ban will take away the essential medical care she may need when she gets older. We just want to do what's right for our kid."
Gina Méndez Miró confirmed as first LGBTQ federal judge in Puerto Rico
Senate has approved 100 Biden judicial nominees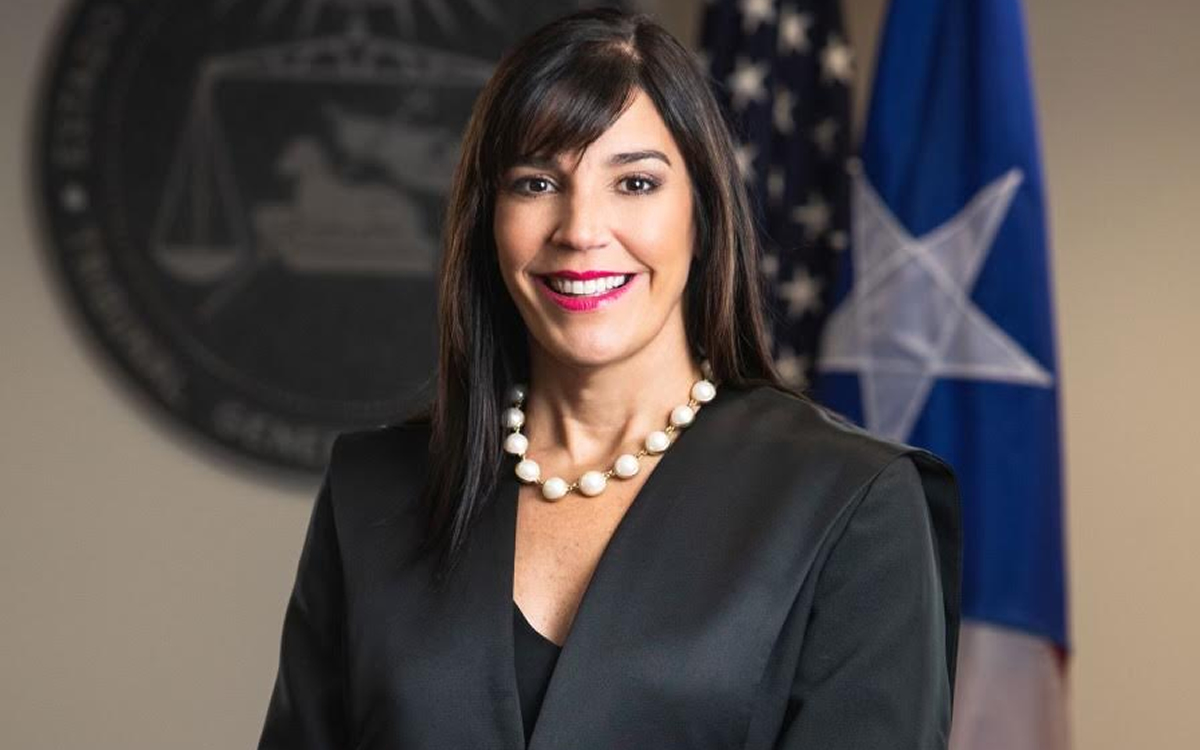 The U.S. Senate confirmed on Tuesday the nomination of Judge Gina Méndez Miró to the federal court of the District of Puerto Rico, making her the first LGBTQ person to serve in the position on the island.
Méndez, who previously served on the Puerto Rico Court of Appeals, was approved by a 54-45 vote margin.
The approval of Méndez into the federal judiciary comes as an attempt from Democratic lawmakers and the Biden administration to reshape the judicial branch to fit the country's ever-changing demographics. Democratic senators say 65 of President Joe Biden's judicial nominees have been women and 68 of them have been people of color.
Méndez is the 100th Biden judicial nominee who the Senate has approved.
"As a former chair of the Senate Judiciary Committee, strengthening the federal judiciary with extraordinarily qualified judges who are devoted to our Constitution and the rule of law has been among my proudest work in office," said Biden in a press release. "I'm especially proud that the nominees I have put forward—and the Senate has confirmed—represent the diversity that is one of our best assets as a nation, and that our shared work has broken so many barriers in just two years."
Méndez, who is currently married to Puerto Rico Supreme Court Chief Justice Maite Oronoz Rodríguez, garnered support for her confirmation from various human rights groups.
"Judge Méndez Miró is a first-rate jurist, with absolute sensitivity, deep empathy and a great sense of justice," said Pedro Julio Serrano, founder of Puerto Rico Para Todes, a Puerto Rican LGBTQ rights group. "Puerto Rico must feel very proud of her career and performance, as I know she will continue to do from this new position."
Waves Ahead, an organization that offers support to LGBTQ Puerto Ricans and other marginalized and vulnerable groups on the island, also commended the Senate for approving Méndez's nomination.
"The day that celebrates love gives us a historic confirmation," said the organization on Facebook.
Trump-appointed judge could ban abortion pills nationwide
Matthew Kacsmaryk has called homosexuality 'disordered'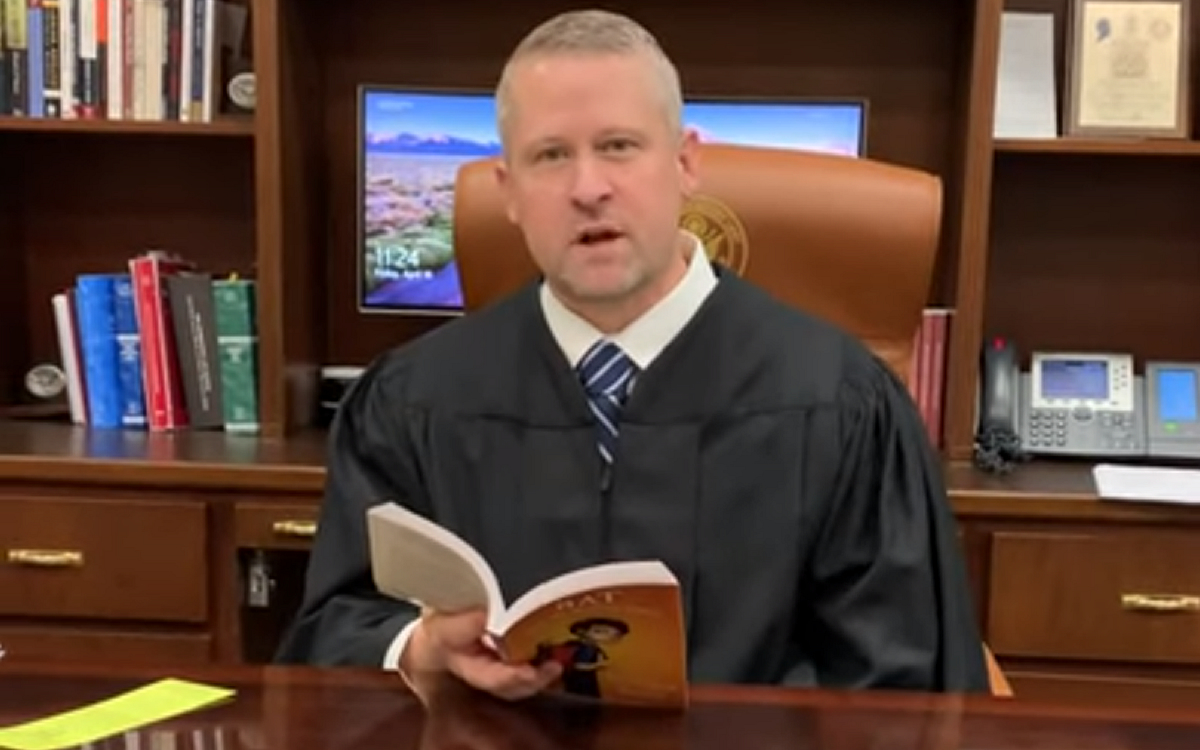 Anti-LGBTQ Judge Matthew Kacsmaryk of the U.S. District Court for the Northern District of Texas is expected to soon rule on a consequential case that could outlaw the use of medication for abortions.
A decision in Alliance for Hippocratic Medicine v. U.S. Food and Drug Administration is expected by the end of this month.
More than half of all abortions in the U.S. are performed with medications, usually mifepristone in combination with misoprostol, up until the 10th week of pregnancy.
The plaintiffs — represented by the anti-LGBTQ Alliance Defending Freedom, which has been designated a hate group by the Southern Poverty Law Center — contend that the FDA overextended its authority by approving mifepristone more than 20 years ago.
The lawsuit is "unprecedented," the Biden administration has said. The American Civil Liberties Union agreed, writing that "in any rational universe" it would be "laughed out of court on multiple grounds."
According to the ACLU, "Mifepristone was approved more than two decades ago and has been used by millions of people for early abortion care and to treat miscarriages. Study after study has confirmed its safety and efficacy, and its critical role in abortion and miscarriage care. The claims in this case have no basis in law and distort decades of scientific evidence."
At the same time, a ruling in favor of the plaintiffs would align with a series of controversial decisions by Kacsmaryk since his appointment to the bench by former President Donald Trump in 2019.
Previously, Kacsmaryk worked as an attorney for the Christian conservative legal group First Liberty Institute, including on cases whose purpose was to "defend unborn human life."
His confirmation to the judiciary faced opposition from Senate Democrats, who cited his work fighting against nondiscrimination protections for LGBTQ Americans in housing, employment and healthcare.
Kacsmaryk also faced criticism for past statements in which he said homosexuality is "disordered" and that transgender people are suffering a "delusion" or "mental disorder."
The ACLU writes, "since his appointment to the bench, [Kacsmaryk] has issued a series of radical decisions on everything from immigrants' rights to trans justice to birth control," saying it was "an 'open question' whether politicians could make it a crime to use contraception."
The constitutional right to birth control was established 65 years ago by the U.S. Supreme Court's ruling in Griswold v. Connecticut.