Federal judge blocks White House from ending Title 42
Advocacy groups say policy further endangered LGBTQ asylum seekers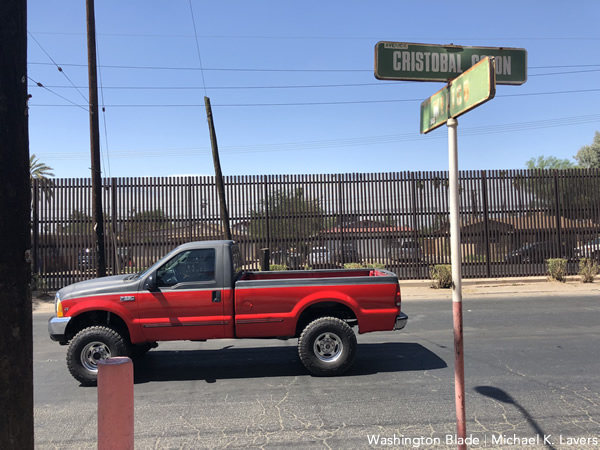 A Centers for Disease Control and Prevention rule that closed the Southern border to most asylum seekers and migrants because of the pandemic was to have ended Monday, but it remains in place after a federal judge blocked the Biden administration's plans to end it.
The White House last month announced it would terminate Title 42, a policy the previous administration implemented in March 2020.
U.S. District Judge Robert Summerhays in Louisiana on May 20 issued a ruling that prevented the Biden administration from terminating the Trump-era policy. White House Press Secretary Karine Jean-Pierre in a statement announced the Justice Department will appeal the decision, while adding the administration "will continue to enforce the CDC's 2020 Title 42 public health authority pending the appeal."
"This means that migrants who attempt to enter the United States unlawfully will be subject to expulsion under Title 42, as well as immigration consequences such as removal under Title 8 (of the U.S. Code)," said Jean-Pierre.
Advocacy groups and members of Congress with whom the Washington Blade has spoken since Title 42 took effect say it continues to place LGBTQ asylum seekers and other vulnerable groups who seek refuge in the U.S. at even more risk.
Oluchi Omeoga, co-director of the Black LGBTQIA+ Migrant Project, last month described Title 42 as a "racist and harmful policy." ORAM (Organization of Refuge, Asylum and Migration) Executive Director Steve Roth said Title 42 "put asylum seekers in harm's way in border towns and prevented them from seeking safety in the United States."
Title 42 was to have ended less than a month after five members of Congress from California visited two LGBTQ shelters for asylum seekers in the Mexican border city of Tijuana.
The Council for Global Equality, which organized the trip, in a tweet after Summerhays issued his ruling described Title 42 as a "catastrophe."
"The Biden administration cannot breathe a sign of relief until it's a matter of the past," said the Council for Global Equality on Saturday. "We remain committed to end Title 42."
#Title42 is a catastrophe — and the Biden administration cannot breathe a sigh of relief until it's a matter of the past. We remain committed to #EndTitle42. https://t.co/9EKJTiJzoV

— The Council for Global Equality (@Global_Equality) May 20, 2022
Federal court blocks part of Ala. trans medical treatment law
Trump-appointed judge issued late Friday ruling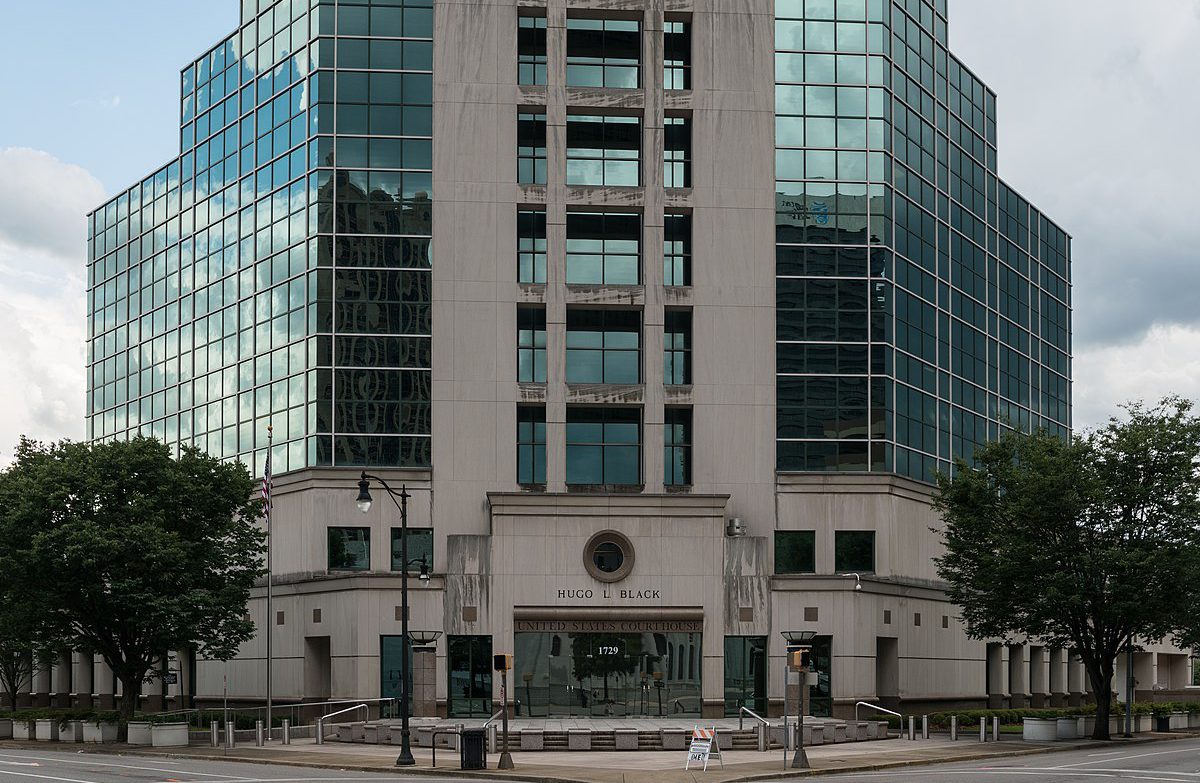 In a 32 page ruling released Friday evening, U.S. District Judge Liles Burke preliminarily enjoined the state from enforcing the law criminalizing medical care for transgender minors in Alabama.
The law made it a felony for doctors and licensed healthcare providers to give gender-affirming puberty blockers and hormones to trans minors.
Burke, who was nominated to the bench by former President Trump to serve on the U.S. District Court for the Northern District of Alabama, wrote that the section of the Alabama Vulnerable Child Compassion and Protection Act that makes treatment of trans minor children a felony; "the court finds that there is a substantial likelihood that Section 4(a)(1)–(3) of the act is unconstitutional and, thus, enjoins defendants from enforcing that portion of the act pending trial."
Burke however ruled that all other provisions of the act remain in effect, specifically: (1) the provision that bans sex-altering surgeries on minors; (2) the provision prohibiting school officials from keeping certain gender-identity information of children secret from their parents; and (3) the provision that prohibits school officials from encouraging or compelling children to keep certain gender-identity information secret from their parents.
The U.S. Justice Department had challenged the state's Senate Bill 184 — a bill that would criminalize doctors for providing best-practice, gender-affirming care to trans and non-binary youth.
In the filing by the Justice Department, the complaint alleges that the new law's felony ban on providing certain medically necessary care to transgender minors violates the Fourteenth Amendment's Equal Protection Clause. The department is also asking the court to issue an immediate order to prevent the law from going into effect.
SB 184 makes it a felony for any person to "engage in or cause" specified types of medical care for transgender minors. SB 184 thus discriminates against trans youth by denying them access to certain forms of medically necessary care.
It further discriminates against trans youth by barring them from accessing particular procedures while allowing non-transgender minors to access the same or similar procedures. The penalties for violating the law include up to 10 years of imprisonment and a fine of up to $15,000. SB 184 would force parents of trans minors, medical professionals, and others to choose between forgoing medically necessary procedures and treatments, or facing criminal prosecution.
The Justice Department's complaint alleges that SB 184 violates the Equal Protection Clause by discriminating on the basis of sex and trans status.
LGBTQ legal rights advocates SPLC, GLAD, NCLR and HRC, joined by co-counsel King and Spalding LLP and Lightfoot, Franklin and White LLC, had previously filed a legal challenge in federal district court against Alabama SB 184.
Shannon Minter, the legal director for the National Center for Lesbian Rights, one of the legal rights advocacy groups who had sued Alabama told the Washington Blade late Friday night:
"We are thrilled by this outcome, which will provide enormous relief to transgender children and their families. As the court recognizes, this is well established medical care that has been endorsed by 22 major medical associations. Thanks to this decision, kids in Alabama can now continue to receive this lifesaving care, and their doctors cannot be prosecuted simply for doing their jobs. This is a huge victory for compassion and common sense and a much needed antidote to the tidal wave of hostile legislation targeting these youth."
In addition to the Justice Department, the doctors challenging SB 184 in Ladinsky v. Ivey are Dr. Morissa J. Ladinsky and Dr. Hussein D. Abdul-Latif, both providers at the Children's Hospital of Alabama and members of the medical staff at the University of Alabama at Birmingham Hospital and the teaching staff at UAB School of Medicine. Ladinsky and Abdul-Latif have long-term expertise in caring for trans children of Alabama families. Under SB 184, they both face criminal penalties including up to 10 years in prison if they continue to provide that support to their patients.
The Alabama family plaintiffs are proceeding anonymously to protect their children. They include Robert Roe, and his 13-year-old trans daughter Mary, of Jefferson County; and Jane Doe and her 17-year-old-trans son John, of Shelby County. These families have deep ties to Alabama. If SB 184 is allowed to go into effect both families will be forced to choose between leaving the state, breaking the law, or facing devastating consequences to their children's health.
********************
Federal court overturns ruling that demanded asylum seeker prove he's gay
Peter Udo fled Nigeria
A three-judge panel of the 9th U.S. Circuit Court of Appeals unanimously ruled against an immigration judge's finding that denied an asylum bid by a Nigerian man who says he is gay.
The court documents filed by Peter Udo asserted a fear of persecution or torture in Nigeria based on his status as a gay man and the harm he suffered after being discovered having sex with his boyfriend in a hotel.
According to Reuters, the U.S. Board of Immigration Appeals had affirmed an immigration judge's ruling that Udo's asylum bid was frivolous because he deliberately fabricated a key element of his application and failed to establish that he is gay.
Udo initially gave an asylum officer the name of a hotel that did not exist, later saying that he was afraid to identify the actual hotel, according to court filings.
But the location of the hotel is at best ancillary to Udo's claims, the 9th Circuit said, "and is certainly not a material element."
Udo fled Nigeria after being beaten and detained by Nigerian authorities filing a claim for political asylum in part based on the 2014 Nigerian law that criminalizes homosexuality, same-sex marriage and same-sex relationships.
The 9th Circuit returned the case Wednesday to the U.S. Board of Immigration Appeals to reconsider Udo's case.
Military college student sues armed forces over HIV+ ban policy
"It is unacceptable that the U.S. military continues to perpetuate harmful stigma against people living with HIV"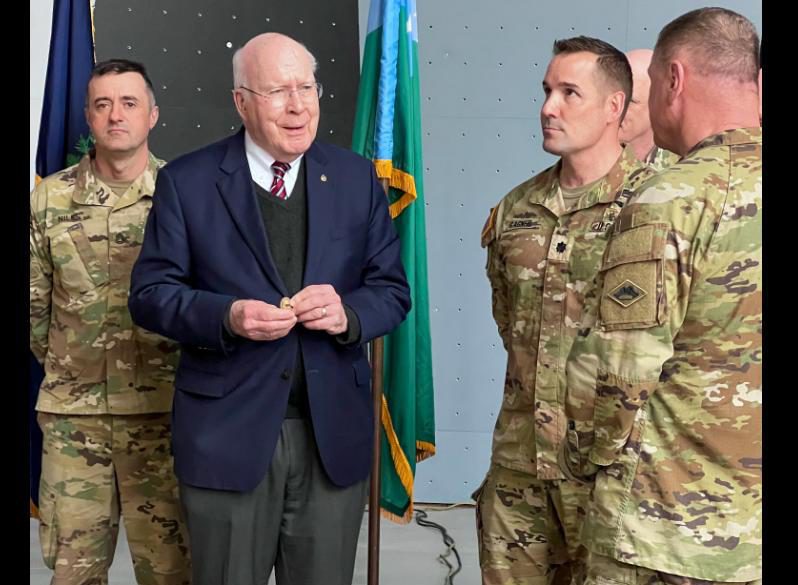 Lawyers for Civil Rights (LCR) filed a federal civil rights lawsuit Thursday in the U.S. District Court for the District of Vermont against U.S. military officials and the Vermont National Guard, challenging the antiquated, irrational, and discriminatory policies that bar individuals living with HIV from their professional aspirations of enlisting in or commissioning to the military. 
This lawsuit is brought by John Doe, a Latinx student at a Vermont military academy, who suddenly found himself separated from the Army National Guard and removed from Reserve Officers' Training Corps (ROTC), the pathway to commissioning with the military as an officer, when he learned that he is HIV-positive. Like many individuals living with HIV, Mr. Doe is on antiretroviral therapy that keeps him healthy and renders his viral load undetectable. Although his treating physician has confirmed that this means he has no physical limitations, the military deemed him unfit for service based on his HIV status alone.
"I am filing this lawsuit to prevent the military from arbitrarily discriminating against people living with HIV," said Mr. John Doe. "I also hope that this lawsuit can return my dream of a military career to me." Mr. Doe is deeply devoted to serving his country and has aspired to be a service member since the age of seven. He was raised by a single mother and born into a Latinx family with extensive military history. The military's current discriminatory policies, however, have trampled Mr. Doe's dreams.
"It is unacceptable that the U.S. military continues to perpetuate harmful stigma against people living with HIV," said Sophia Hall, Deputy Litigation Director at Lawyers for Civil Rights. "By this lawsuit, we aim to end these antiquated military policies based on outdated science."
"These military policies against people living with HIV are unconstitutional and all-around a poor business practice," said Oren Sellstrom, Litigation Director at Lawyers for Civil Rights. "The U.S. military is eliminating a talented and diverse workforce on the basis of old science that bears no relation to current fitness."
Today's lawsuit opens up a new frontier in the fight against HIV discrimination by the military, by challenging military policies that prevent individuals from embarking on a military career. A federal judge from the Eastern District of Virginia recently ruled that asymptomatic HIV-positive service members with an undetectable viral load cannot be separated or discharged from the military merely because of their HIV-positive status. Today's lawsuit seeks to extend that ruling to those aspiring to a military career. In addition to asking the Court to reinstate Mr. Doe, the lawsuit asks the Court to invalidate the regulations and policies that led to his separation.
Attorney Hall highlighted the civil rights implications of the lawsuit, noting that Black and Latinx individuals make up nearly 70% of HIV diagnoses, but only 30% of the U.S. population. "Military service has long been viewed by communities of color as an admirable path to education and job security," she said. "That path should not be foreclosed based on the military's outdated and discriminatory policies regarding HIV."