Gay, lesbian Md. county incumbents, candidates fare well in primary
Krystal Oriadha ahead of two challengers for PG County Council race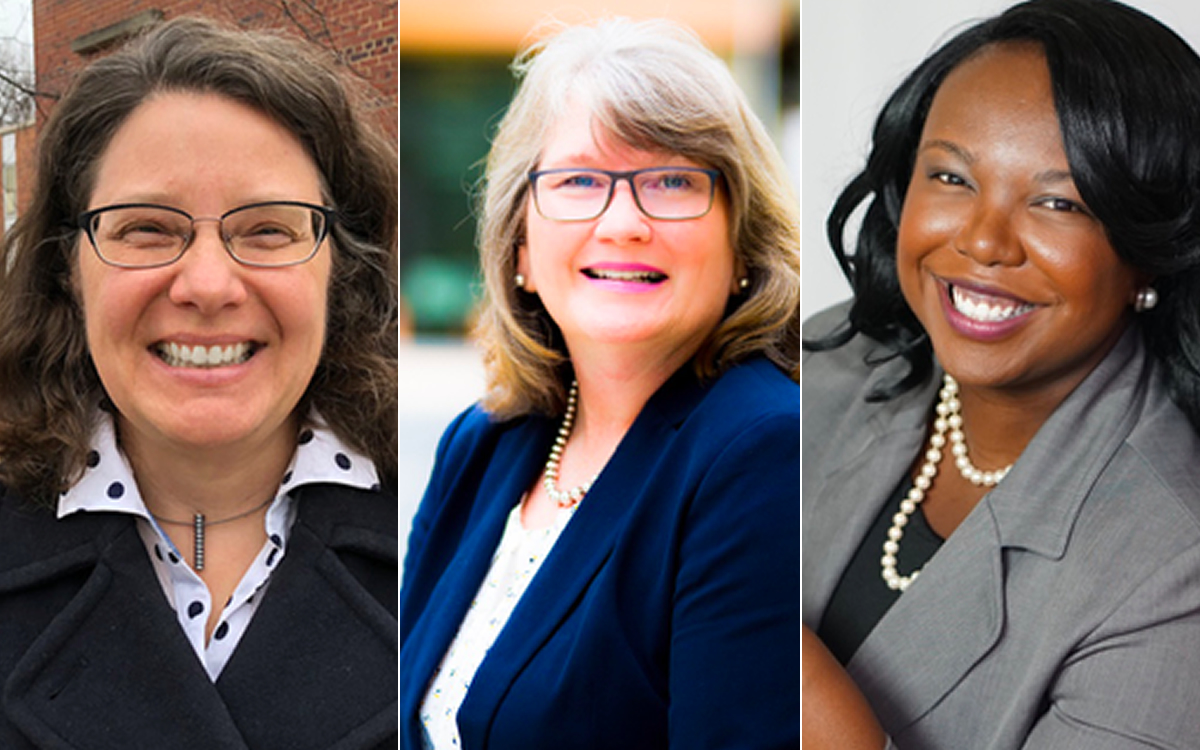 The gay and lesbian incumbents who ran for re-election in local Maryland races and candidates who are seeking office fared well in Tuesday's primary.
With 246 of 258 precincts reporting, Montgomery County Circuit Court Clerk Karen Bushell led the race for re-election to that same seat with almost 69 percent of the vote.
With all precincts reporting, community organizer and non-profit executive director Krystal Oriadha held a firm lead over the two other candidates in the race for the Prince George's County Council seat in District 7 with more than 57 percent of the vote.
Howard County Register of Wills Byron Macfarlane ran unopposed in his primary, securing the nomination and re-election the position.
With 246 of 258 precincts reporting, Montgomery County Council Vice President Evan Glass remained atop the pack of seven other Democrats in the race for the Council's at-large seat.
"Thank you Montgomery County Democrats," Glass wrote on Twitter on Wednesday. "While there are still votes outstanding, I'm honored to be leading the At-Large Council race to represent all 1.1 million residents for another 4 years."
Prince George's County Public Schools Board of Education member Pamela Boozer-Strother, who represents District 3, will face off against Varinia Sandino in the general election.
AIDS Action Baltimore to honor John Waters at 35th anniversary commemoration
Honorees to include John Waters and Pat Moran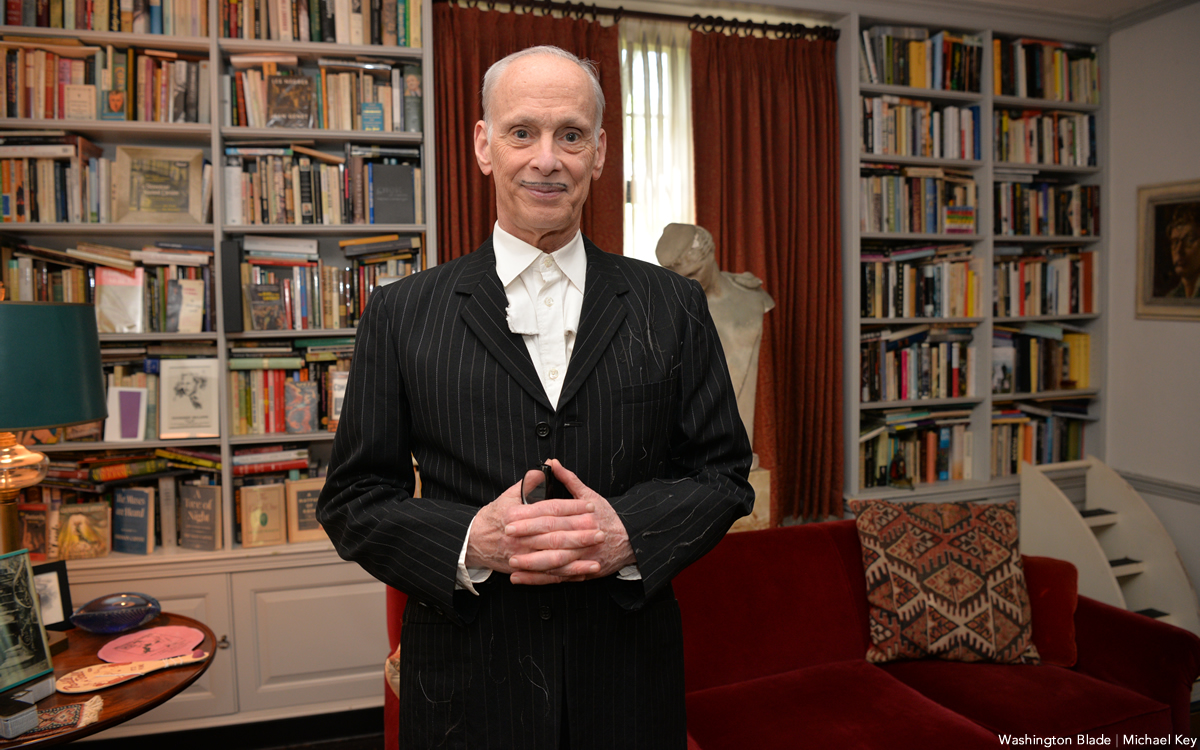 AIDS Action Baltimore will mark 35 years of service next month by paying tribute to six people who have helped keep it in operation, including filmmaker John Waters and his friend and movie industry colleague Pat Moran.
AIDS Action Baltimore's 35th Anniversary Commemoration, planned for Sept.18, is a cocktail reception and brunch that's also a fundraiser for the non-profit organization, which was started in 1987 to fight HIV/AIDS and provide a safety net for people living with HIV/AIDS and experiencing a financial emergency.
"John has supported us from the beginning," said Lynda Dee, co-founder and executive director of the organization. "All of his movie premieres benefitted AIDS Action Baltimore. Without his help, we wouldn't be here today."
Waters has directed 16 movies and written 10 books, and he was named in June to receive a star on the Hollywood Walk of Fame. Based in Baltimore, he has two museum exhibits coming up, "Coming Attractions: The John Waters Collection," an exhibit of art from his personal collection that he's donating to the Baltimore Museum of Art, at the museum from Nov. 20, 2022, to April 16, 2023, and "Pope of Trash," a career retrospective at the Academy Museum of Motion Pictures in Los Angeles next summer.
Moran is a three-time Emmy Award-winning casting director who has worked closely with Waters and others on films and television shows made in Baltimore. She is one of three co-founders of AIDS Action Baltimore, along with Dee and Garey Lambert, who passed away in 1987.
Waters said he's pleased to support AIDS Action Baltimore.
"I'm really happy to be involved," he said. "Pat was one of the first people that started it. I've been a supporter always just because I believe I'm lucky I didn't die of it. Plain and simple. I give money as a superstition that I won't ever get it. And Lynda Dee is a tireless AIDS warrior. The gay community owes her great, great credit … It's an organization in Baltimore that has kept many, many people alive … I'm just honored to help them in any way I can."
Other honorees include:
Richard Chaisson, professor of medicine at the Johns Hopkins University School of Medicine and principal investigator of the Hopkins Center for AIDS Research;
Carla Alexander, assistant professor of medicine at the University of Maryland School of Medicine, a fellow of the American Academy of Hospice and Palliative Care, and an internationally recognized expert for those living with HIV disease;
Debbie Rock, a disco singer-turned-HIV activist who is the founding CEO of LIGHT Health and Wellness, a non-profit that provides a range of services for children, families and individuals in Baltimore affected by poverty, addiction, mental illness, HIV/AIDS and other chronic illnesses, including day care and respite care for children with HIV/AIDS; and
Carlton Smith, a community health worker with the state of Maryland, founder of the Center for Black Equity, and chair of the Ryan White Planning Council, which provides medical care and support services for people with HIV in Baltimore. 
Since 1987, AIDS Action Baltimore has helped more than 8,750 people, distributing $3.145 million in assistance for items such as rent and utilities. It also has a number of programs to fight HIV, from town hall meetings to testing assistance to prevention campaigns, including outreach efforts to at-risk populations.
According to the Centers for Disease Control and Prevention, 31,676 people aged 13 and older were living in Maryland with diagnosed HIV at the end of 2020, and an estimated 3,559 people in Maryland were living with undiagnosed HIV at the end of 2019.
Dee wrote in June that the COVID-19 pandemic has made it more difficult for AIDS Action Baltimore to provide the services it does.
"COVID-19 is eating a large percentage of U. S. Health and Human Services funding," she wrote she in an open letter to friends of the organization. "We are in danger of losing all our hard-won treatment and prevention gains. Because of COVID-19, it is much harder to obtain the money we need to fight HIV."
That's why AIDS Action Baltimore holds events such as the one next month, she added: "We are still doing our best to help ourselves."
AIDS Action Baltimore's 35th Anniversary Commemoration will be held at the Belvedere (1 E. Chase St.) in Baltimore, from 11 a.m. to 2 p.m. on Sept. 18. Tickets cost $175 per person or $1,750 for a table of 10. They're available at aidsactionbaltimore.org or by calling 410-437-AIDS. 
Montgomery County Council approves bill for gender-inclusive, single-use restrooms
Measure passed by 9-0 vote margin on July 26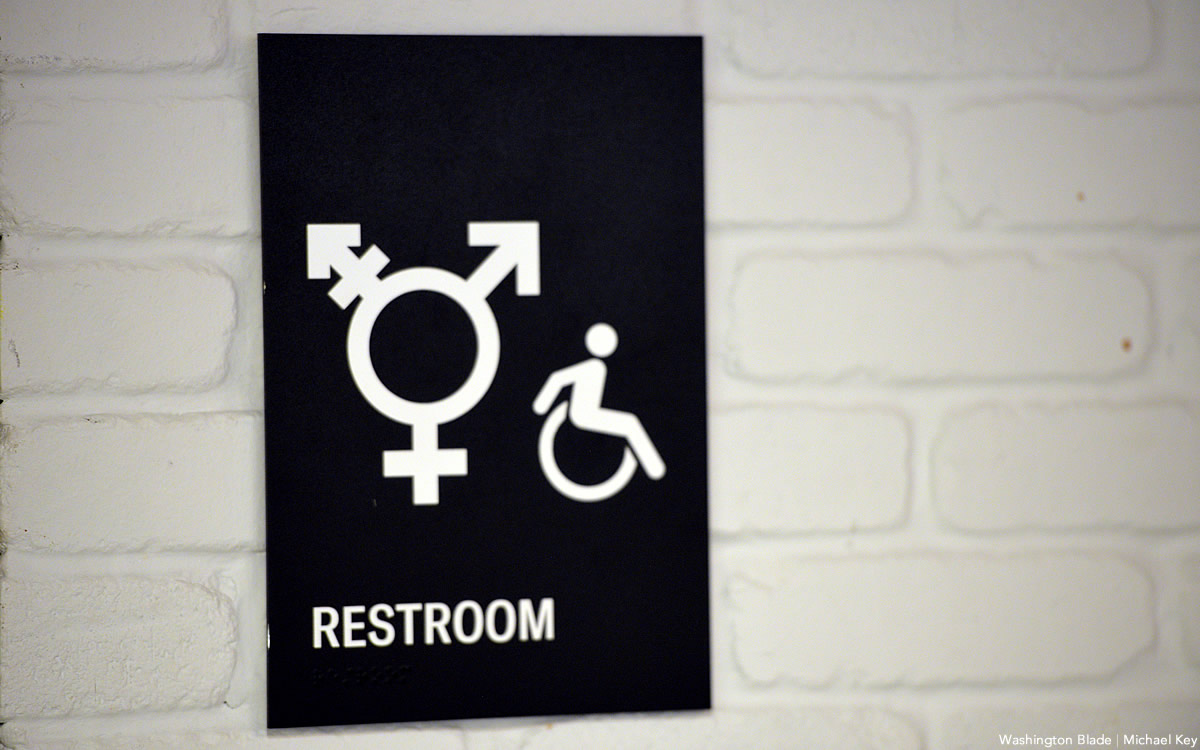 The Montgomery County Council has approved a bill that will pave the way for gender-inclusive, single-user restrooms in public and county-owned buildings.
The council in a 9-0 vote on July 26 passed Bill 4-22.
The bill requires at least one single-user restroom available for all gender identities in a place of public accommodation or county-owned buildings with signage that designates it as gender-inclusive.
Council member Sidney Katz and Council Vice President Evan Glass, who is the first gay man elected to the Montgomery County Council, co-sponsored the bill.
"This bill is supported by many advocacy groups including those representing the disability community and the LGBTQ+ community," said Katz in a press news release, following the bill's approval. "It is well reasoned, will not be burdensome to implement and will help everyone feel more comfortable."
Beyond increasing accessibility for people of various gender identities and expressions, this bill also means to benefit people with disabilities with caregivers who are of a different gender, and parents with children of a different gender who may require assistance using a public restroom.
"We want everyone in Montgomery County to feel welcome here," Glass told the Blade on Wednesday in a statement. "Members of our trans, nonbinary and disability communities often feel anxious and ignored by the choices of restrooms in commercial spaces. This legislation will help them and also provide relief for families with young children and caregivers who oftentimes are left waiting outside a restroom." 
Local activists also supported the bill.
"As a person with disabilities that sometimes needs assistance in the bathroom, gendered single occupancy stalls are stressful for both my spouse and I because we are perceived as differently gendered than one another," said Ezra Towne, a Montgomery County activist, during a public hearing on the bill.
The bill exempts some locations that include private restrooms in a residence; a hospital; inn, hotel, motel, or an establishment that provides lodging for transient guests; or restrooms that are only accessible from a private room or office.
Similar legislation has been implemented in Maryland — Salisbury, Baltimore City and Howard County — and in cities across the country that include Seattle; Philadelphia and Austin, Texas. California has also enacted a similar measure.
Md. presses federal government for more monkeypox vaccine doses
State has 129 confirmed cases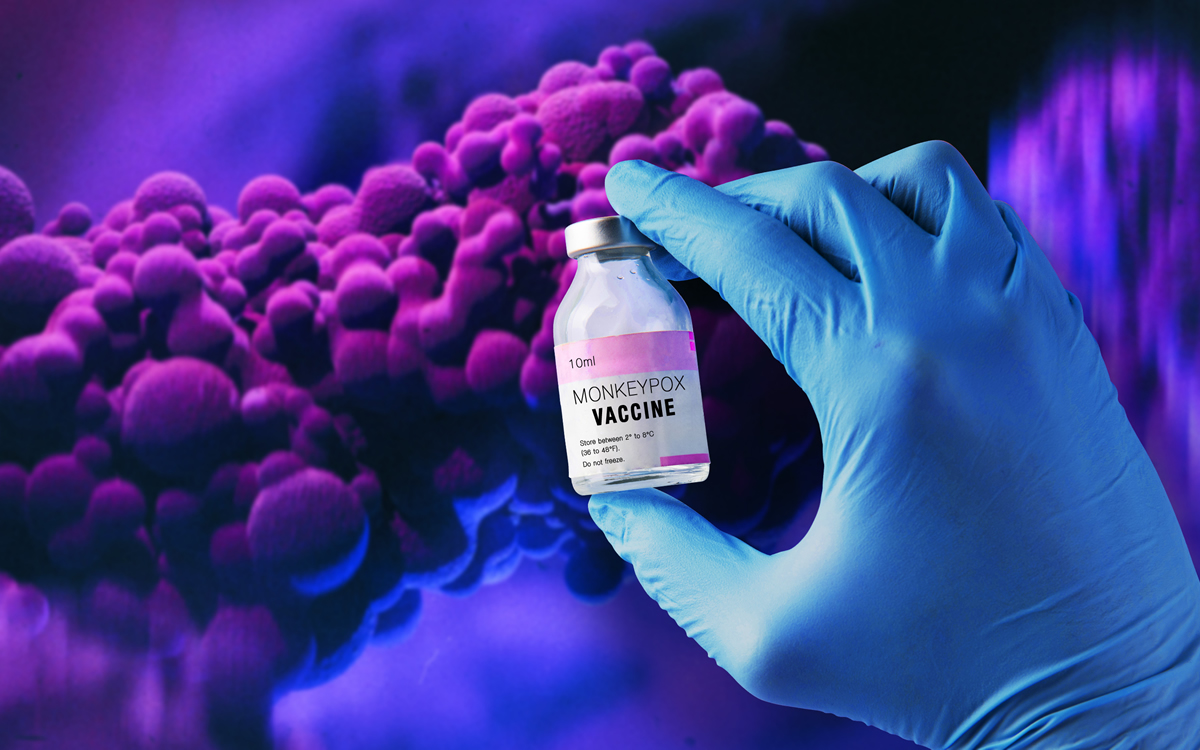 Maryland Gov. Larry Hogan and the Maryland Department of Health on Tuesday pressed the federal government for more monkeypox vaccine doses to states.
"While vaccine supply from the federal government is severely limited at this time, anyone who believes that they may need testing or treatment should contact their healthcare provider or local health department immediately." Hogan said in a statement that detailed updated information about monkeypox. "We will keep pressing the federal government to provide more vaccines to the states and do all we can to make resources available to those at risk."
"We want to emphasize that the goal is limiting the spread of the virus and vaccinating those who may have been exposed in the prior two weeks," Deputy Secretary of Public Health Services Jinlene Chan added. "Due to the limited supply of the vaccine from the federal government, the state is working closely with local health partners to make doses available in a manner that focuses on locations that have case counts and higher-risk populations. We plan to expand access to the vaccine as more supply becomes available."
According to the latest release, 3,202 patients will be able to get the two-dose Jynneos vaccine in Maryland, as allocated by the federal government. Vaccination priority will be given to identified close contacts and health workers exposed to infection. People whose sexual partners have been diagnosed over the last two weeks and those who are members of high-risk populations will be able to access the vaccine.
The Centers for Disease Control and Prevention has reported there are 129 lab-confirmed monkeypox cases in Maryland, constituting 2.2 percent of cases nationwide. Most of the reported cases have been found in the National Capital Region. 
Individuals who believe they were exposed to monkeypox or have similar symbols should contact their medical provider. People without a provider or insurance should visit health.maryland.gov/CSTIP/local to find contact information for their local health department.