Late summer must-haves for gay beach lovers
Sunglasses, beach chairs, and more to keep you stylish in the sand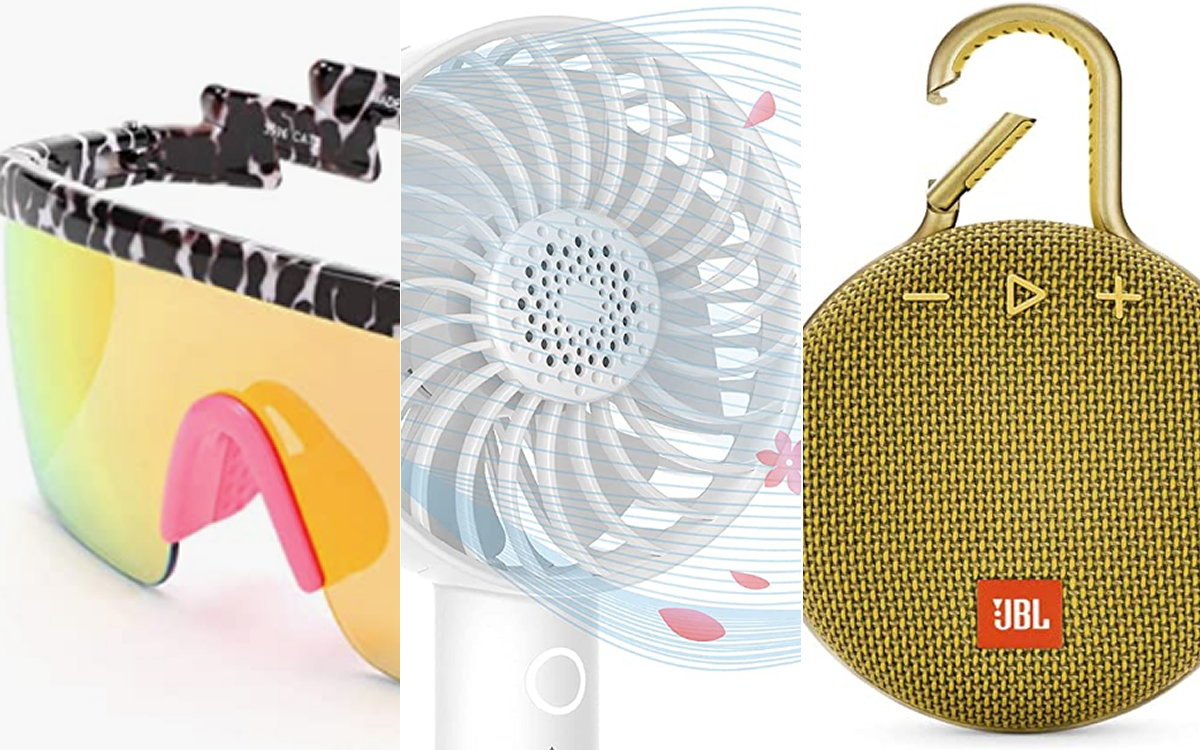 Finish the dog days of summer in style with these beach-ready requisites to enhance your fun in the sun.
---
Helinox Beach Chair

Standard camp chairs don't hold a candle to Helinox's high-back, splayed-leg beach seats that offer more than just stability in the sand: Sturdy aluminum construction allows for up to 320 pounds of weight while mesh ventilation panels, side pockets for small essentials, and an adjustable headrest for pillow placement provide comfort while you cruise the coastline. $170
---
Welly Bottle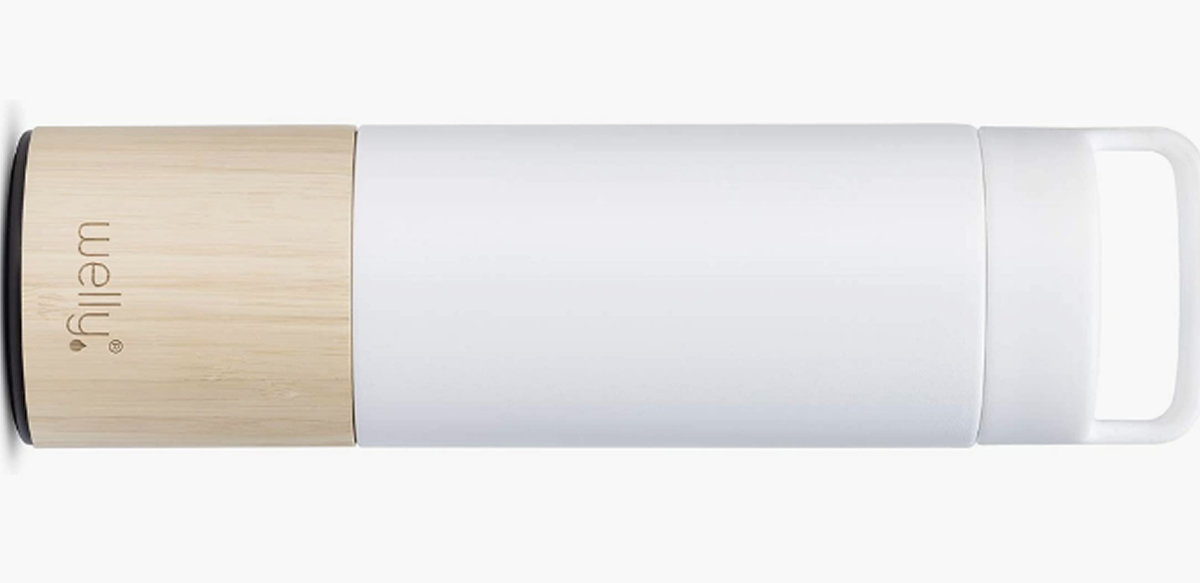 Triple-walled vacuum insulation, a comfortable loop cap and slip-proof base contribute to the practical aspects of Welly Bottle, but it's the sexy minimalist design that'll turn more heads than your teeny-weeny polka-dot bikini. $40
---
Nomadix Original Towel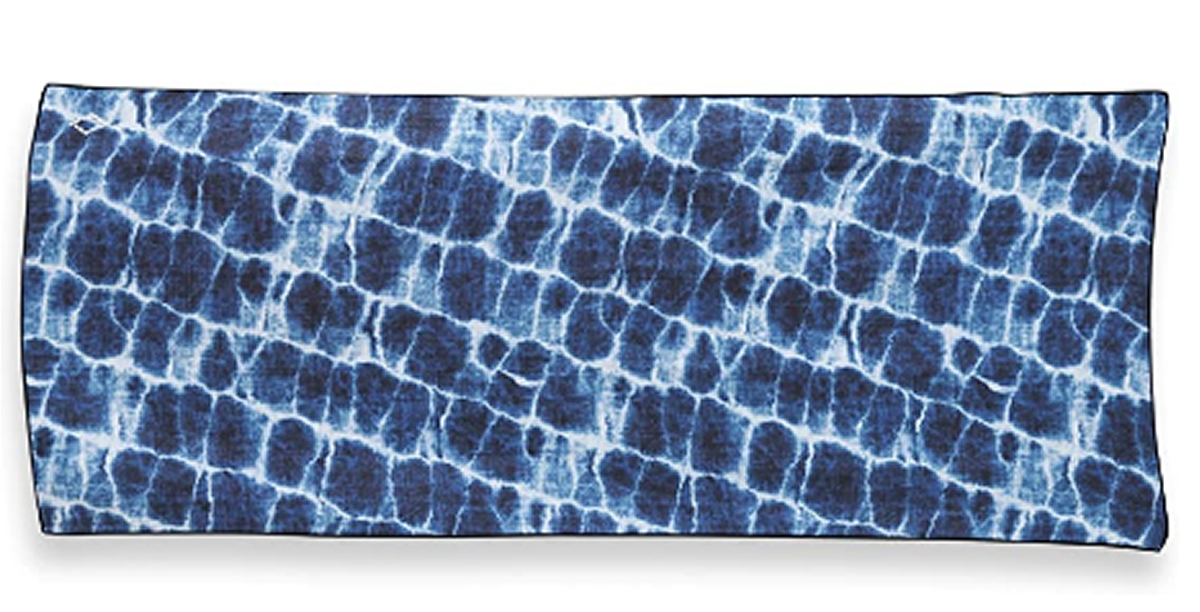 Super-absorbent, quick-drying MicroTerry fabric keep Nomadix's lightweight Original Towels resistant to sand and lingering odor, slip-resistant when activated by moisture, and uber-stylish since the post-consumer recycled material lends itself to more than 30 dye-less prints that won't fade like your farmer's tan. $40
---
Feisedy Sunglasses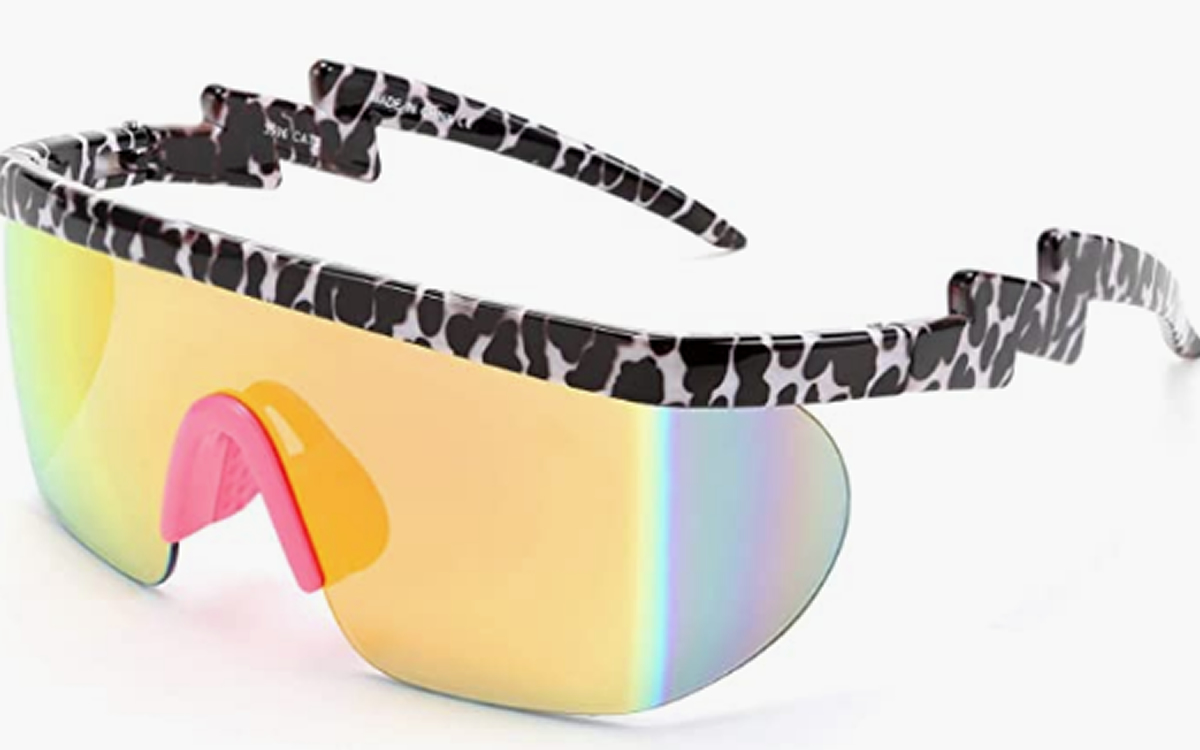 Even though "Zack Morris Is Trash" – according to Dashiell Driscoll and Jason Flower's 50-ep strong "Funny or Die" series – he's still the quintessential '90s himbo, and you can channel his too-cool-for-school energy in Feisedy's oversized mirror-shield sport sunglasses with lightning bolt temples that keep pointed gazes concealed on the beach and beyond. $26
---
PureBreeze Personal Fan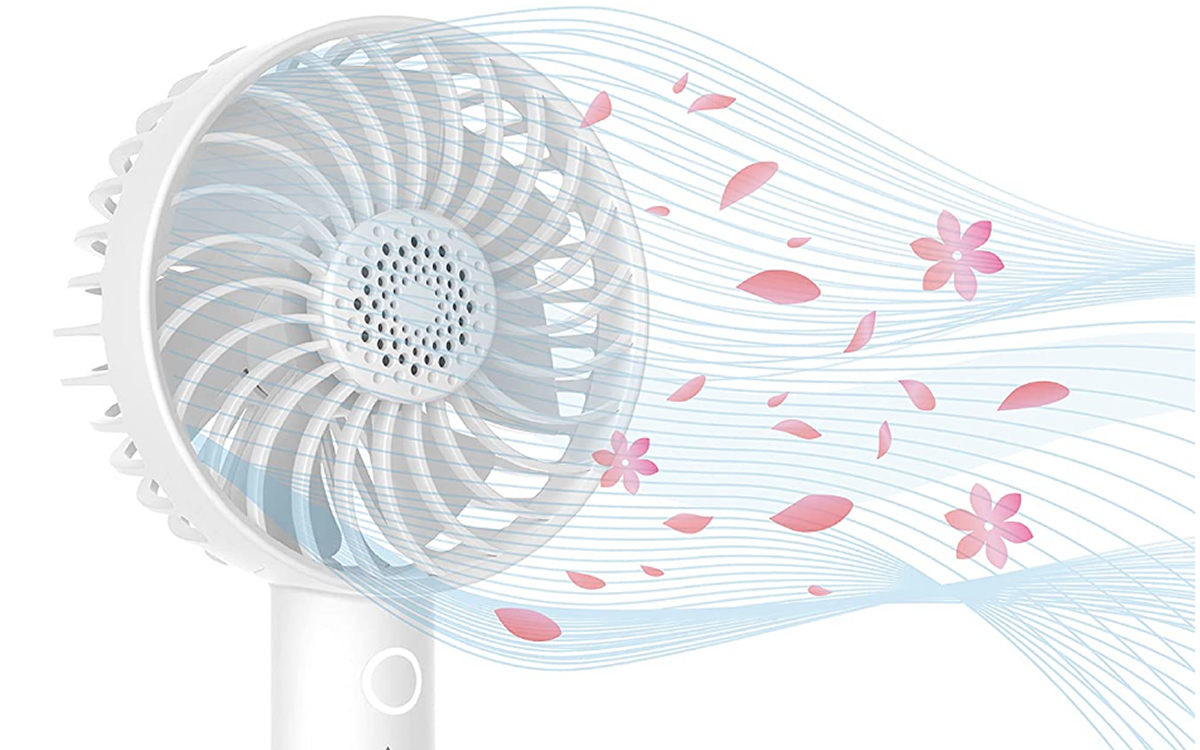 Martha and the Vandellas waxed melodic about a heat wave in the early 1960s, but it probably didn't compare to today's record-smashing scorchers that require reinforcements, like PureBreeze's rechargeable personal fan featuring three speeds and an optional aromatherapy diffuser for enhanced R&R. $25
---
JBL Clip 3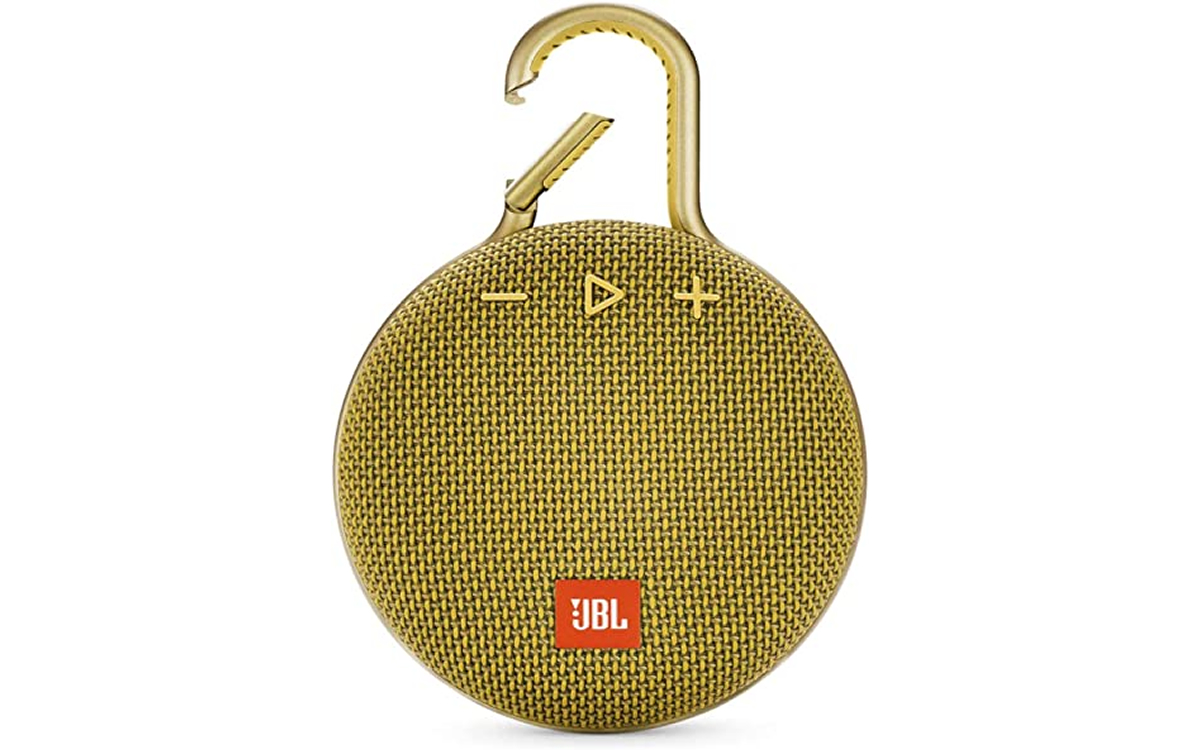 Jury's still out on 2022's song of the summer (and with heavy hitters like Beyonce, Harry Styles and Lizzo vying for the title, deliberation ain't easy), but you can cast your vote by pumping up the volume through the waterproof, so-light JBL Clip 3, which makes transporting superior sound quality from the parking lot to your sunning spot a real breeze. $40
---
Body Glove Water Shoes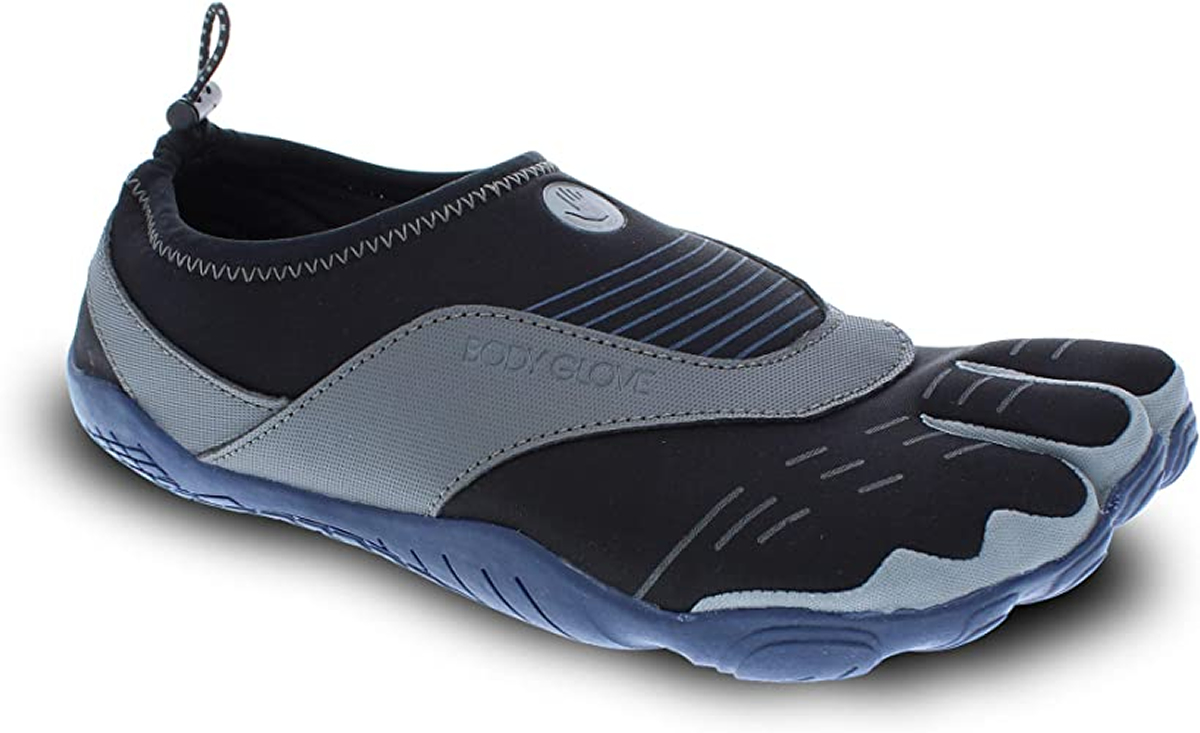 Body Glove's 3T Cinch water shoes protect your pads from jagged rocks, slimy seaweed, and the occasional crab picking at your piggies so you can sing wee-wee-wee all the way home. $38
---
Quicksilver Straw Hat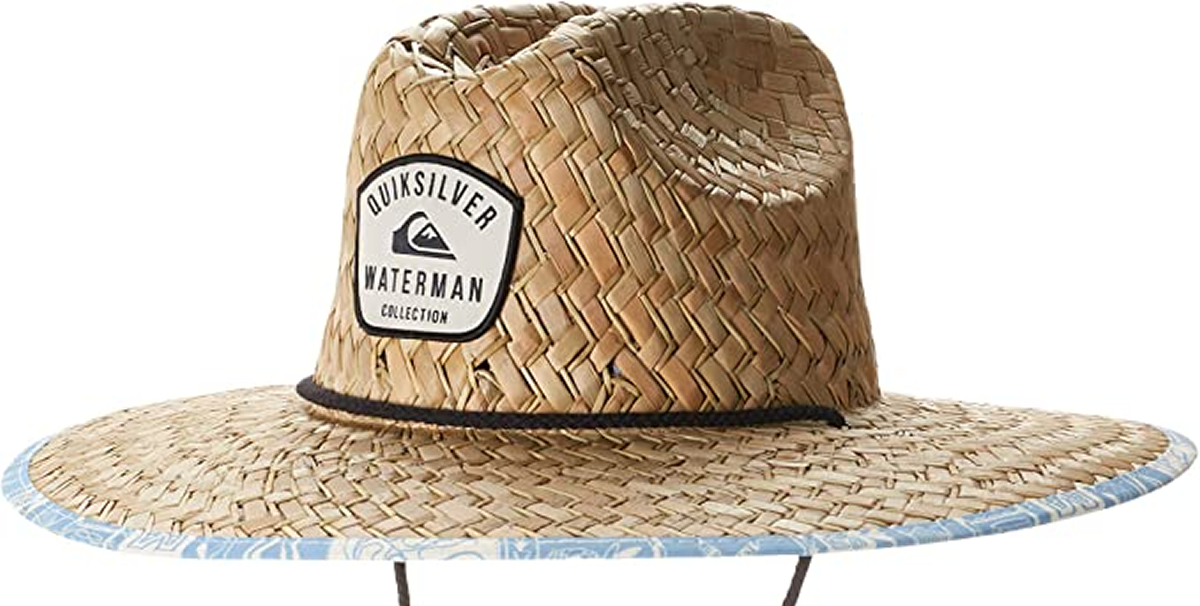 Leave it to venerated beach brand Quiksilver to design an outdoor hat that's not only functional but fashionable: the straw-constructed Outsider Waterman provides UV protection on your head and face while its McConaughey vibe will keep you feelin' alright, alight, alright.  $28-$34
---
The Blade may receive commissions from qualifying purchases made via this post.
Mikey Rox is an award-winning journalist and LGBT lifestyle expert whose work has been published in more than 100 outlets across the world. Connect with Mikey on Instagram @mikeyroxtravels
City inspection codes: How easy is it to fail?
Be sure to check ventilation, smoke detectors, and more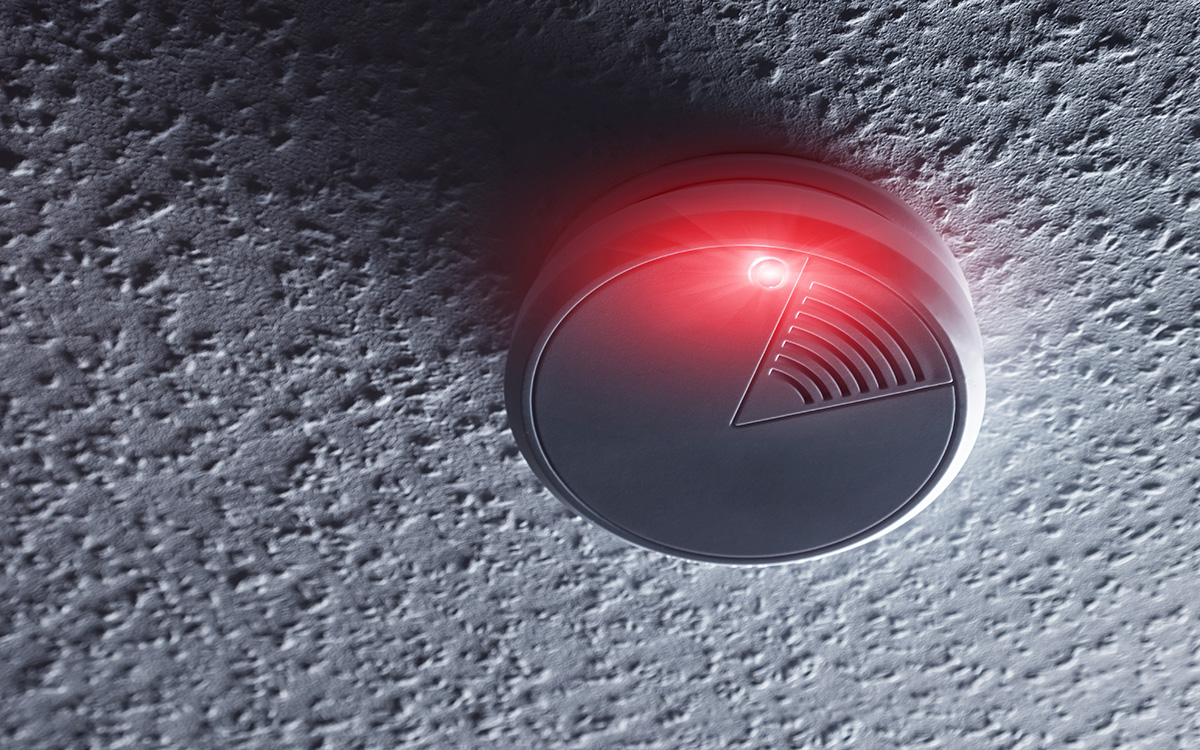 In the District of Columbia, rental properties are required to meet certain health and safety standards. These standards are set by the District's Department of Consumer and Regulatory Affairs (DCRA).
If you own a rental property in the District of Columbia, you may be required to have your property inspected by the DCRA to ensure that it meets these standards. The inspection process typically involves a DCRA inspector visiting the property and checking for any hazards or code violations.
It's important to make sure that your property is in good condition and meets the District's health and safety standards, as failing a rental property inspection can have serious consequences. If your property fails the inspection, you may be required to make repairs or upgrades in order to bring it into compliance. If you are unable to do so, you may be forced to stop renting out the property until the necessary repairs are made.
Overall, the likelihood of failing a rental property inspection in the District of Columbia will depend on the condition of your property and whether it meets the applicable health and safety standards. To minimize the risk of failing an inspection, it's important to keep your property well maintained and address any potential hazards or code violations as soon as possible.
In the District of Columbia, landlords are responsible for maintaining their rental properties in a safe and habitable condition. If a rental property is not in compliance with the city's health and safety standards, the landlord may be cited for code violations.
Some common code violations that landlords in the District of Columbia may be cited for include:
• Lack of adequate heating or ventilation: Landlords are required to provide sufficient heating and ventilation systems to ensure the health and safety of their tenants.
• Electrical or plumbing issues: Landlords are responsible for ensuring that their properties have functional electrical and plumbing systems. All plumbing fixtures must be properly sealed, in other words, no holes in the walls. All water heaters require pressure relief valves
Structural issues: Landlords must maintain their properties in a safe and structurally sound condition.
Pest infestations: Landlords are required to address and eliminate pest infestations in their rental properties.
Lack of smoke detectors: Landlords are required to install and maintain smoke detectors in their rental properties. Detectors must be placed 36" from ceiling fan blades and away from the path of the HVAC registers.
Proper locks: All exit and security gate locks must be easy to operate and must not require a key to exit.
It's important for landlords in the District of Columbia to be aware of these and other code violations and take steps to ensure that their properties are in compliance with the city's health and safety requirements.
Scott Bloom is senior property manager and owner, Columbia Property Management. For more information and resources, go to www.ColumbiaPM.com.
Canino Dog Boutique offers healthful food, accessories
Cati Sesana opens new store on Belmont Street in Northwest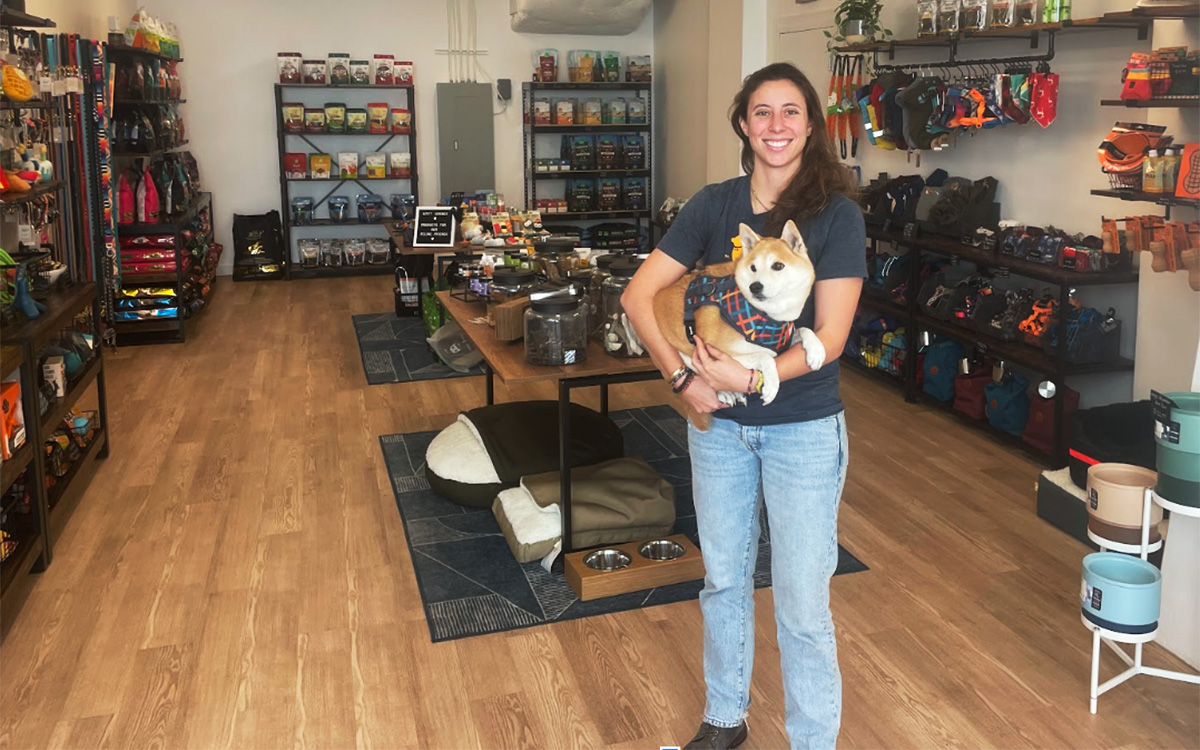 Cati Sesana was sitting at home trying to help her mom find a local shop in D.C. that would have a cute sweater for her dog but couldn't find much outside of the big-box stores. Last month, she opened Canino Dog Boutique to solve the problem.
"I was like 'Let me do some research,' there are shops like this in New York but I don't know of one in D.C.," she said.
However, Sesana had a long journey from researching the pet boutique business to her opening day. Sesana played water polo at George Washington University and majored in music, so she didn't know much about starting a business.
One of her first tasks was figuring out what she was going to sell.
"Initially I was just going to do accessories or apparel and not treats or food," she said. "But I got really deep into pet nutrition and what's going to make your dog live the longest."
She recalled the initial trouble she had with finding food for her dog, Aiko and wanted to eliminate that worry for her customers.
"I only carry two dog food brands, so I kind of get rid of that overwhelming decision-making that's like, 'What do I do? What's right for my dog?' so I only carry brands I know and trust," she said.
As for her apparel and accessories, she only sells products from small and local shops that don't have distribution in major retailers. One of the local shops Sesana purchases from told her that she was their first retailer and that since then, business has improved.
"By shopping here, you're helping other small businesses and it all kind of domino effects," Sesana said.
As a first-time business owner herself, Sesana knows all about the obstacles of trying to get a small business off the ground.
"The biggest challenge was finding a landlord that would give me an opportunity," she said.
Sesana visited spaces in a lot of high foot-traffic shopping areas, like Georgetown and met plenty of landlords who loved her concept but didn't want a first-time business owner.
"I think the pandemic scared landlords from giving smaller businesses a chance, because so many closed," she said. "But then the personality of a neighborhood kind of disintegrates a lot. … Why would I come to 14th Street when I can shop from Lululemon online?"
Finally, Sesana was given a chance for a space just off of 14th Street on Belmont Street. Conveniently located next to Streets Market and across the street from Doozydog! Club.
On Nov. 6 she opened her doors and has worked every day since then. The store is open Monday through Friday, from 10:30 a.m.-2:30 p.m., 4-7 p.m. and on weekend 10:30 a.m. – 4 p.m. Sesana is currently the only employee. 
"I am the company graphic designer, customer service, and dog walker!" she said, motioning to her dog lying in his doggie bed.
After Sesana closes the store, she is out into the night playing the drums in a band.
She says that being a musician has given her the right mentality to get through the long days at her boutique.
"Slow days are tough, but I can zoom out and see the bigger picture," she said.
Canino Dog Boutique is located at 1409 Belmont St NW, Washington, DC 20009
Top tax benefits of homeownership
Mortgage interest, property tax deductions, and more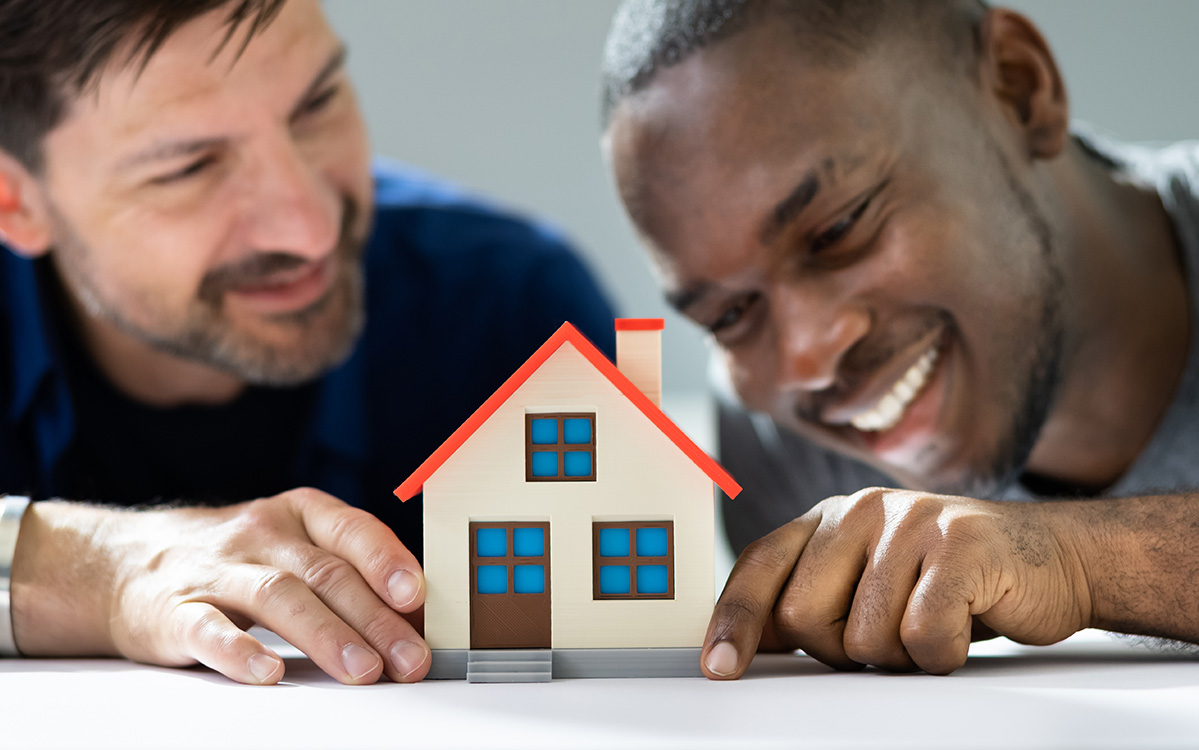 As we are closing out 2023 and getting ready to start 2024, now is a good time to review what tax benefits most homeowners are getting. There are several categories that you can look at to see if you will benefit from being a homeowner. According to RocketMortgage.com, here are some of them:
Mortgage interest. Most newer homeowners are paying more on the interest in their monthly mortgage payment than on the principal, so this could be a big tax benefit.
Home equity loan interest – HELOC (home equity line of credit) loans are like a 2nd mortgage on your home. Many homeowners can use it to make upgrades to their house and interest on these loans is deductible if you used it for that purpose.
Discount points – for those of you that purchased in the last year or so these may apply, as these are the price paid to lower an interest rate on a loan.
Property taxes – depending on where you live, your state and local property taxes may be a big source of tax deductions for you.
Necessary home improvements – even if you did not use a HELOC to improve your home, some of your expenses in this category may be deductible.
Home office expenses – as more and more people are working from home, this should not go unexamined in your search to find tax deductions.
Capital Gains – a capital gain is the difference between the value of a home when you sold it versus when you borrowed it. So, if you sold your home for a significant profit and did not roll over those gains into a new property within a short period of selling the old property, then ask your tax professional up to which amount of these profits are not taxable.
We asked Tina Del Casale ([email protected]), a DMV-area lender with Sandy Spring Bank, what she thought about the tax benefits of homeownership, and here is her answer:
"Most homeowners wish they knew sooner that most every major home improvement can reduce your future capital gains when you are ready to sell your home. While the deduction for a single person is $250,000, and for married couples is $500,000, the DMV has seen property appreciation that outpaces those numbers. So keep ALL your receipts for replacement items like your HVAC, windows, doors, roof, major landscaping and updating bathrooms and kitchens. You will thank me later! Of course most importantly consult a tax adviser for up-to-date information!"
Please don't hesitate to reach out to either of us if you have more questions and happy holidays! Let's get you home for the holidays.
Joseph Hudson is a Realtor with the Rutstein Group of Compass. Reach him at 703-587-0597 or [email protected].