Pennsylvania Governor bans conversion therapy using state funds
Tom Wolf signs executive order directing agencies to discourage practice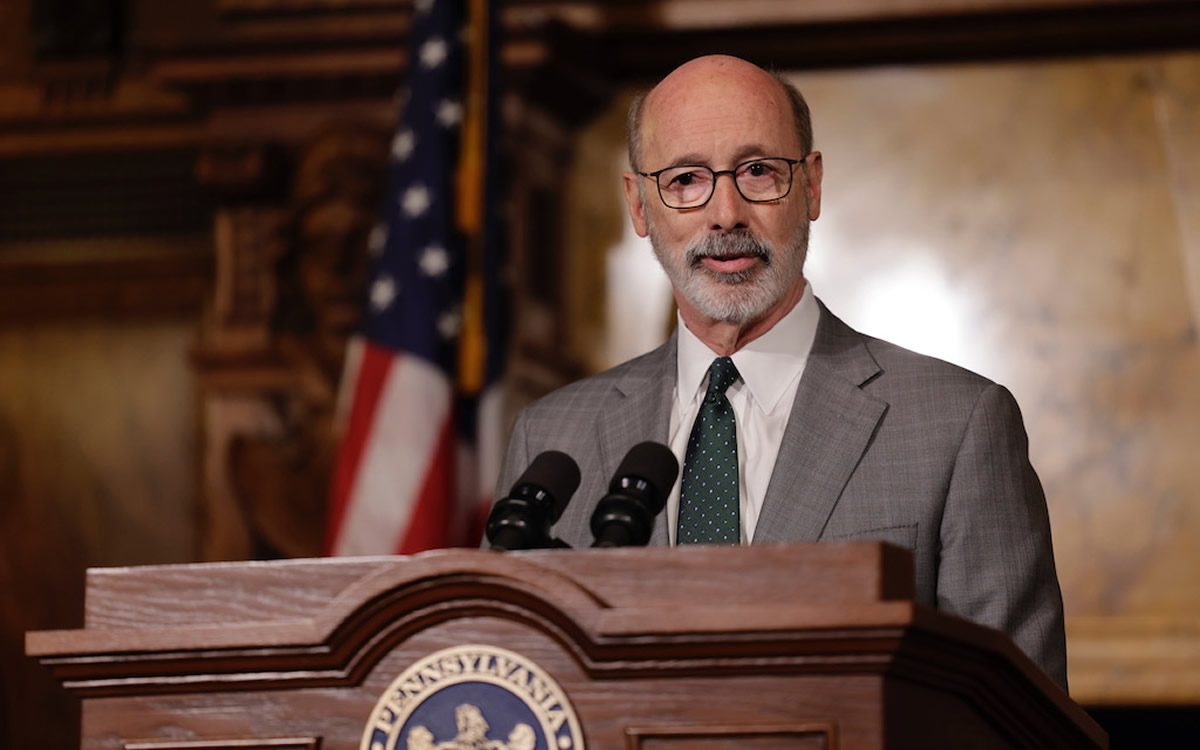 Pennsylvania Governor Tom Wolf, (D) signed an executive order Tuesday that banned use of state funds for conversion therapy and also directs state agencies to discourage conversion therapy. The order will also put measures in place to ensure state offices implement culturally appropriate care and services to LGBTQ constituents.
"Conversion therapy is a traumatic practice based on junk science that actively harms the people it supposedly seeks to treat," said Governor Wolf in a press statement. "This discriminatory practice is widely rejected by medical and scientific professionals and has been proven to lead to worse mental health outcomes for LGBTQIA+ youth subjected to it. This is about keeping our children safe from bullying and extreme practices that harm them."
Advocates from The Trevor Project attended Tuesday's signing of the executive order, commemorating it as a victory for LGBTQ young people in the state. On Wednesday, The Trevor Project will be hosting a town hall meeting in Philadelphia to discuss the impact of the executive order with community members.
"Taxpayers' dollars must never again be spent on the dangerous and discredited practice of conversion 'therapy' — which has been consistently associated with increased suicide risk and an estimated $9.23 billion economic burden in the U.S.," said Troy Stevenson, Senior Campaign Manager for Advocacy and Government Affairs of The Trevor Project.
"Thank you Gov. Wolf for your leadership and for taking bold action to protect and affirm LGBTQ young people across the Commonwealth. We urge the state legislature to pass comprehensive state-wide protections and for governors across the nation to follow the Keystone State's lead in ending this abusive practice."
After the signing the Governor also noted:
"The Trevor Project's Youth Mental Health Survey showed that rates of negative mental health outcomes among LGBTQIA+ youth are much lower in communities, schools and families that are accepting and supportive of LGBTQIA+ people. That's why I signed this executive order to protect Pennsylvanians from conversion therapy and the damage it does to our communities. Because all of our youth deserve to grow up in a commonwealth that accepts and respects them.
"I want LGBTQIA+ youth and individuals across Pennsylvania to know that I stand with you. I see you, I respect you and I support you. My administration will continue to support policies to keep children safe from bullying and harmful practices."
"We have worked tirelessly over the last year to collaboratively get this executive order drafted, through discussions with advocates, parents, and many stakeholders. With this action, the practice of conversion therapy has its days numbered in Pennsylvania​," said Rafael Alvarez Febo, executive director of the Pennsylvania Commission on LGBTQ Affairs. "Young people should never be punished for being who they are and that's what so–called conversion therapy does, while causing sometimes irreparable trauma to individuals."
With the signing of this executive order, Pennsylvania is now the 27th state in the country to enact statewide protections against the practice of conversion therapy.
Arrest made in connection with gay journalist Josh Kruger's murder
Robert Davis is being held without bail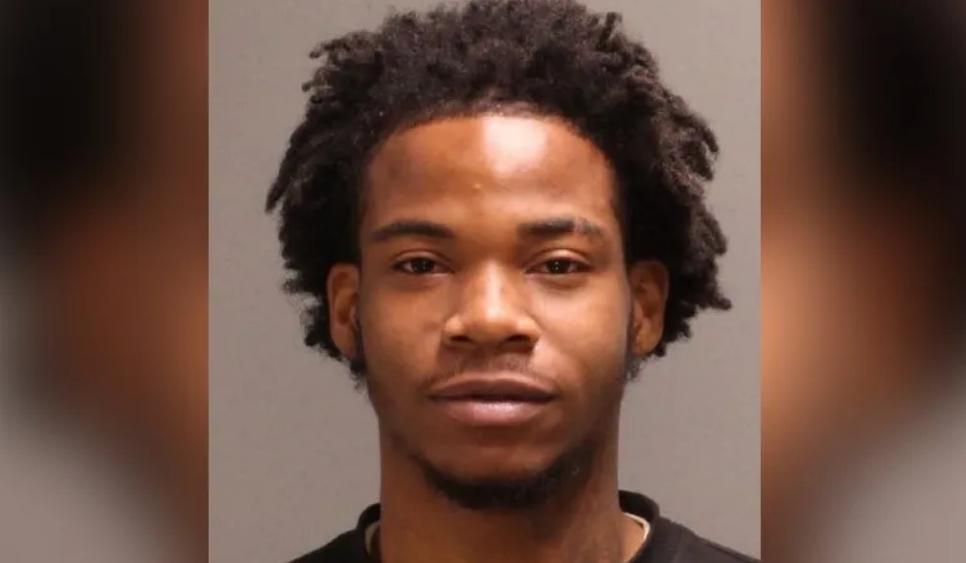 The suspect in the murder of openly gay journalist Josh Kruger, 39, was taken into custody Wednesday evening, a Philadelphia Police Department spokesperson confirmed.
Robert Davis, 19, of the city's Point Breeze neighborhood, was arrested and is being held without bail.
On Thursday morning, the Philadelphia District Attorney's Office said that they plan to charge Davis with murder, possession of instrument of crime, tampering with evidence and related offenses.
According to the Philadelphia Inquirer, Davis sneaked through the window of his family's South Philadelphia home Wednesday night after more than two weeks on the run and asked his brothers for help.
Davis' older brother, Jaylin Reason, told the Inquirer his brother appeared to be under the influence of drugs or alcohol and was acting erratically. While trying to calm Davis down, Reason said, they got into a fight. He realized, he said, that the best assistance he could offer his brother was helping him surrender to police.
"I didn't want him to keep living outside and going around and doing something to put himself in a deeper hole," he added.
Reason told the paper that he calmed Davis down, and then asked his other brother to call the police. Together, they went outside, sat on the steps, and waited for 17th District officers to arrive. Davis surrendered and was taken into custody.
In a series of interviews in early October with the Inquirer, Davis' family told the paper that a years-long sexual relationship involving drugs factored into the murder. Davis' mother, Damica Davis, and older brother are alleging Kruger commenced a sexual and drug relationship with the teenager four years ago when Davis was 15.
Damica Davis told the Inquirer that her son had been deceptive about the relationship with the journalist instead claiming that he was seeing an older white woman he had met online who worked for the government and the messages on his mobile from "Josh" he claimed were because "Josh" was the woman's gay brother.
Reporting on the arrest, the paper noted that Reason said Davis had said he wanted to tell police everything, including the troubling details that he and Kruger had been in a sex and drug-fueled relationship since Davis was just 15. But Reason told his brother not to say anything to law enforcement officials until the family got him a lawyer.
Davis was arraigned on the charges Thursday afternoon. A preliminary hearing has been tentatively scheduled for Nov. 13.
Philadelphia police issue arrest warrant for suspect in gay journalist's murder
Josh Kruger killed inside home on Oct. 2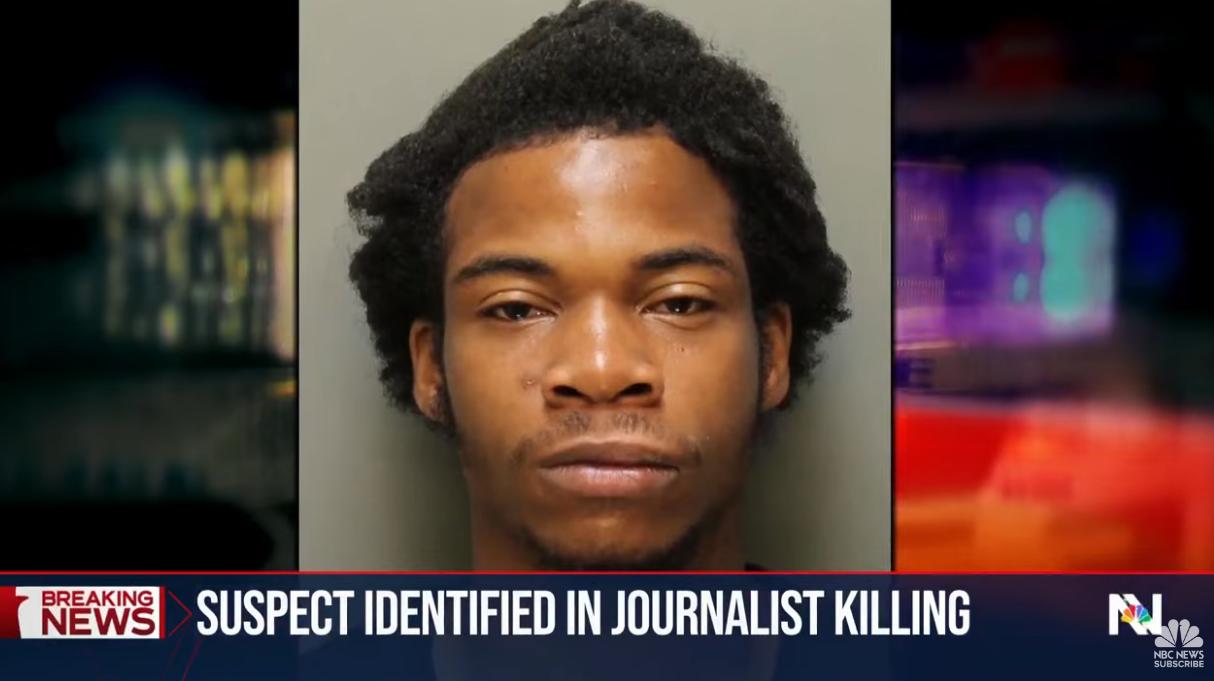 Lieutenant Hamilton Marshmond of the Philadelphia Police Department's Homicide Unit told reporters on Oct. 6 that an arrest warrant has been issued for a 19-year-old man he said detectives believe was responsible for the shooting death of a gay journalist earlier in the week.
Marshmond stated that police are searching for South Philadelphia resident Robert Davis, who was acquaintance of 39-year-old Josh Kruger, who was found lying in the street outside his Point Breeze home on Oct. 2 suffering from seven gunshot wounds. Responding officers rushed Kruger to a nearby hospital where he succumbed to his injuries.
Marshmond told reporters Kruger had been trying to help Davis, who was facing various troubles including homelessness.
"He was just trying to help him get through life," Marshmond said.
The Philadelphia Inquirer reported Marshmond told reporters the motive for the killing remains under investigation, and it's unclear how Davis got into Kruger's home, which showed no signs of forced entry. He said video of Davis near the area at the time of the shooting, and tips from Kruger's friends and family about their earlier interactions led investigators to him.
Davis' last known address was on the 1600 block of South Ringgold Street, police said, just a few blocks from Kruger's home on the 2300 block of Watkins Street.
Marshmond said Davis was known to police and had been arrested before, but declined to elaborate on officers' earlier interactions with him. Court records show that Davis was arrested in August and charged with criminal trespassing and mischief, but the District Attorney's Office withdrew the charges at a preliminary hearing the following month.
He warned that Davis "is considered armed and dangerous," and that anyone who sees him should not approach him but instead call 911. Those who have information that could lead police to him are asked to call (215) 686-TIPS (8477).
There is a $20,000 reward for information that results in his apprehension and arrest.
A celebration of life and tribute to Kruger has been scheduled for the afternoon of Oct. 29 at William Way LGBT Community Center.
Person of interest in murder of gay Philadelphia journalist identified
Josh Kruger killed inside home on Monday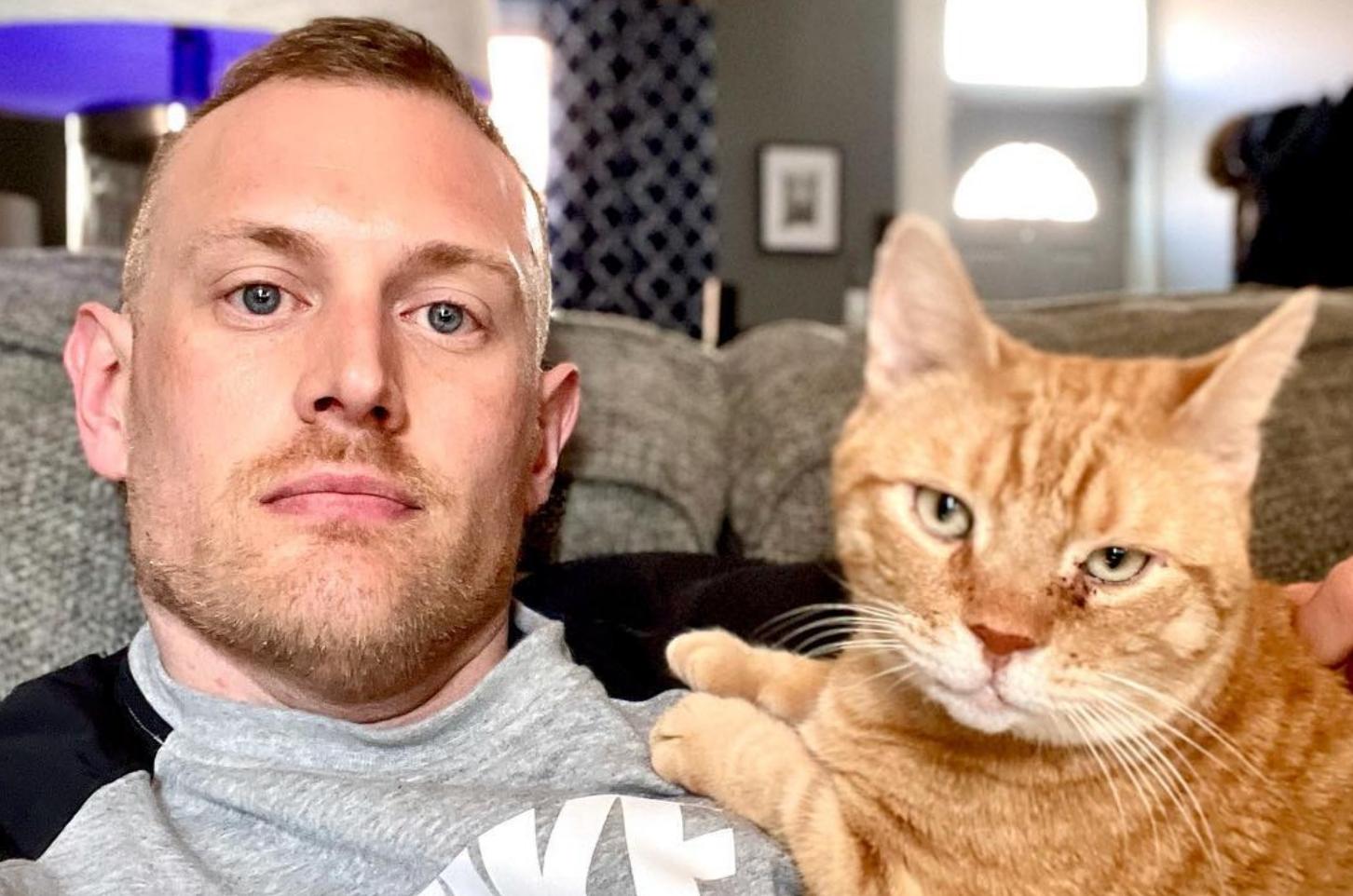 The Philadelphia Inquirer is reporting that investigators have said that they have a person of interest in the murder of a gay journalist earlier this week but declined to release a name.
According to the Inquirer Philadelphia homicide investigators have identified a person of interest in the death of Josh Kruger, a journalist and advocate who was shot inside his home Monday.
Police are searching for a man — whom they declined to identify — who they believe may have information on what happened to Kruger, said Deputy Police Commissioner Frank Vanore. An arrest warrant has not been issued, he said, but detectives want to bring the man into custody and ask him some questions.
Vanore said investigators have not identified a motive for the killing, but they believe the shooter was someone Kruger knew.
"We don't want to close any doors," he told the Inquirer. "We're working hard to try and fortify that person of interest."
According to Officer Shawn Ritchie, a spokesperson for the Philadelphia Police Department, 39-year-old Kruger was shot in his Point Breeze neighborhood home in the 2300 block of Watkins Street in South Philadelphia early Monday morning at about 1:30 a.m. He collapsed in the street after seeking help and was transported to Penn Presbyterian Hospital where he was pronounced dead at 2:13 a.m.
The Inquirer also reported that multiple law enforcement sources indicated that preliminary evidence and interviews indicate the killing may have been domestic in nature, or drug-related. The sources, who spoke on the condition of anonymity to discuss an ongoing investigation, said the man police are searching for had previously broken into Kruger's home and was struggling with drug addiction.
WHYY reported Kruger had written extensively with bylines in multiple publications, including the Philadelphia Inquirer, Philadelphia Magazine, the Philadelphia Citizen, WHYY and Billy Penn.
CBS News reported that Kruger overcame homelessness and addiction to work for five years in city government, handling Mayor Jim Kenney's social media and serving as the communications director for the city's Office of Homeless Services.
He left city government in 2021 to return to journalism, according to his website.