Prominent transgender activist murdered in Argentina
Alejandra Ironici found dead in home on Sunday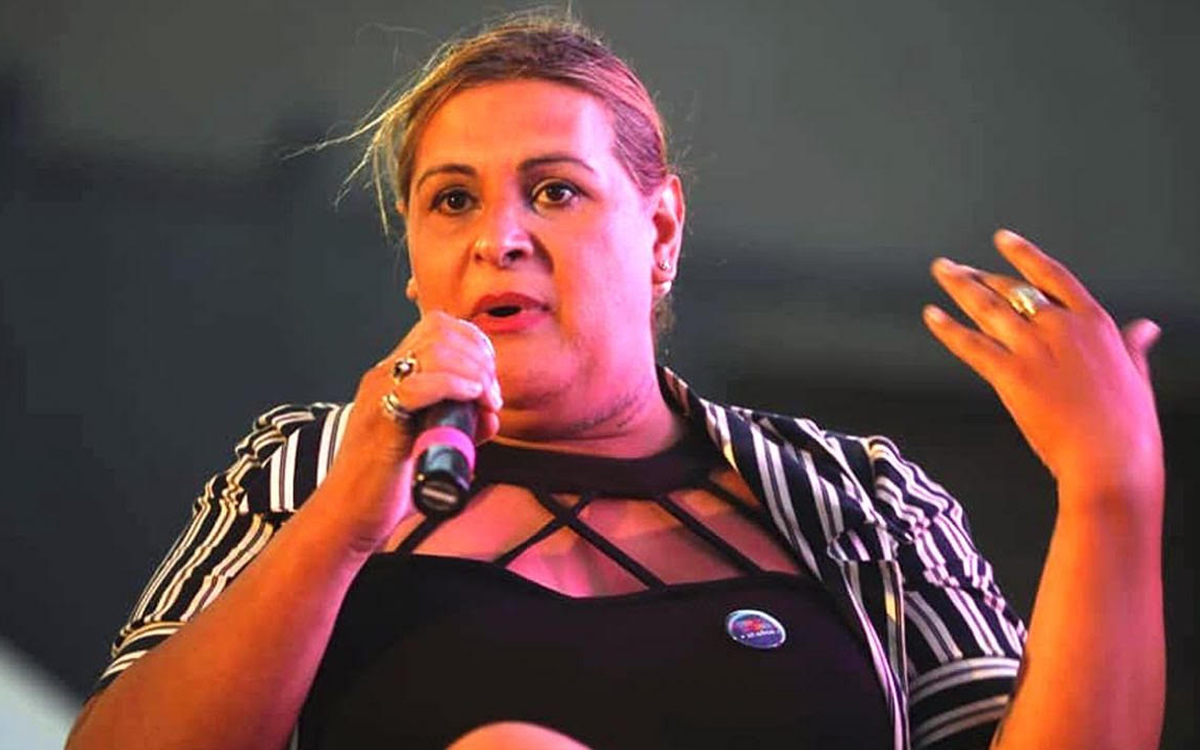 The murder of a prominent transgender activist in Argentina has sparked outrage across the country.
Clarín, an Argentine newspaper, reports Alejandra Ironici was found dead in her home in Santa Fe, a city in Santa Fe province that is roughly 285 miles northwest of Buenos Aires, the country's capital, on Sunday.
Ironici's 22-year-old nephew found her body at around 11 p.m. local time (10 p.m. ET).
Reports indicate Ironici's body showed signs that she had been beaten and burned. A 32-year-old man with whom Ironici had been in a relationship has been charged aggravated feminicide and transfemicide.
Ironici, 45, in 2012 became the first trans person in Argentina to legally change their gender on their national ID document without a court order. She was also the first trans woman to undergo sex reassignment surgery at a public hospital in the country.
Ironici was the first openly trans person elected to Santa Fe's city government.
Activists who participated in a march in Santa Fe on Monday demanded justice for Ironici.
Esteban Paulón, an LGBTQ and intersex activist in Argentina who lives in Santa Fe province, on Tuesday told the Washington Blade that he knew Ironici for more than 20 years.
Paulón said Ironici "more than anything was a militant, was a committed person who gave everything she had and more to the community."
"She was one of the biggest motivators behind many of the advances that we have achieved in the province," Paulón told the Blade.
"Alejandra Ironici's femicide is evidence that machismo, patriarchy and violence is taking lives with impunity," added Paulón. 
ATTTA (Asociación de Travestis, Transsexuales y Transgéneros de Argentina) in a statement noted Pancha Quebracha, a well-known drag queen in Mar del Plata, a city in Buenos Aires province, was found dead inside her home on Sunday. ATTTA pointed out violence and discrimination based on gender identity remains commonplace in Argentina, even though the country remains at the forefront of the global LGBTQ and intersex rights movement.
"The life expectancy for trans women in Argentina is 41 years," said ATTTA. "Our community faces violent situations that often times end in transfemicides because of machismo and patriarchal impunity."
ATTTA in its statement also calls upon Argentina's government to strengthen existing laws that are designed to protect LGBTQ and intersex people and to implement "an agenda of public policies where nobody is left behind."
Peru officially apologizes to transgender woman for police abuse
Officers raped and beat Azul Rojas Marín in 2008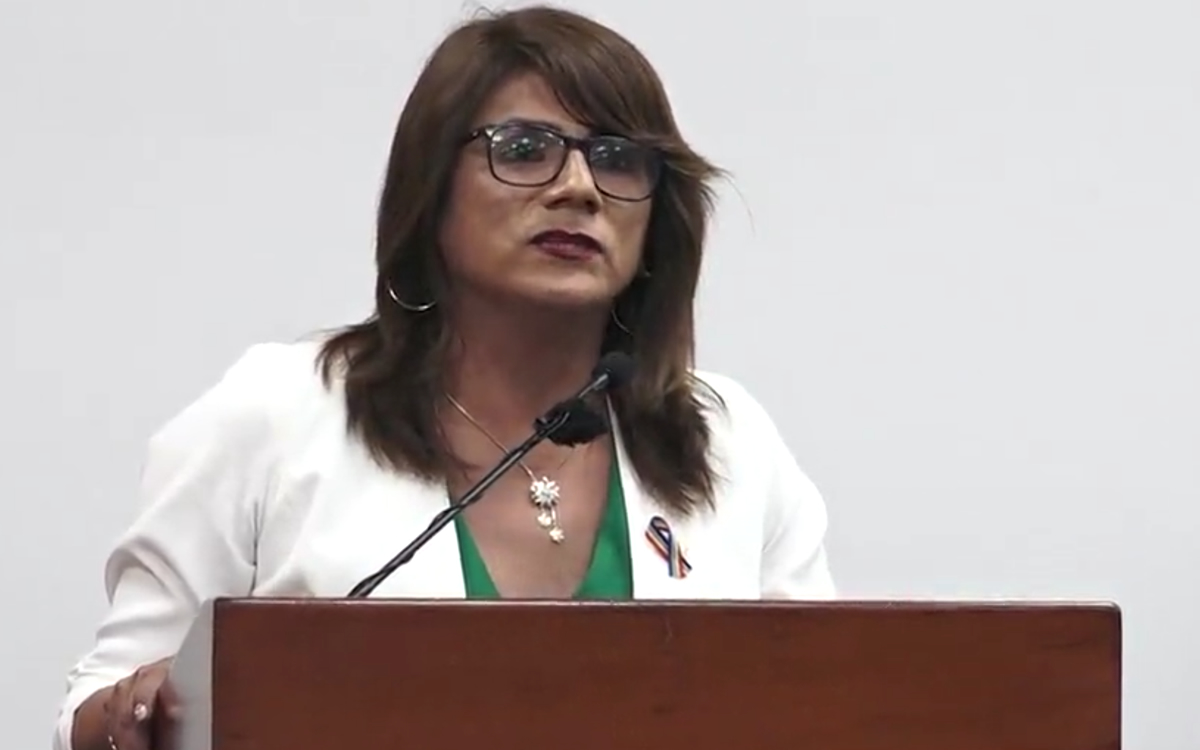 Peru on Nov. 3 issued an official apology to Azul Rojas Marín, a transgender woman who was raped and beaten by a group of police officers in 2008.
After an Inter-American Court on Human Rights' ruling in 2020, Peru was compelled to formally recognize its culpability in Rojas' abuse. Despite this historic event, Peru is still far from fulfilling all of its obligations under the decision.
More than 14 years have passed between the incident and the apology ceremony that took place at Peru's Ministry of Justice and Human Rights. Illustrating this long journey towards retribution, Rojas lit a candle in front of a photo of her mother, who passed away before she was able to witness her daughter achieve justice.
On Feb. 25, 2008, when she was 26, Rojas was walking home alone. She alleges it was then that a group of police officers searched her, beat her and shouted obscenities. After bringing her to the police station in Casa Grande, she was then stripped and sodomized.
Rojas initially tried to utilize Peru's legal system to report her crime, but prosecutors dropped the case shortly after they began to investigate it. And even though she appealed the prosecutor's decision, a Peruvian court dismissed her appeal in January 2009. So Rojas, supported by Promsex, an LGBTQ and intersex human rights organization based in Lima, took her case to the Inter-American Commission on Human Rights.
Four years ago, in 2018, the commission agreed to hear the case, and two years after that, the court released a ruling. On March 12, 2020, the Peruvian state was found guilty of having violated Rojas' rights. This verdict mandated the Peruvian state to satisfy a list of reparations that included a public apology ceremony for Rojas.
According to political scientist José Alejandro Godoy, last week's ceremony is unprecedented and is the first time the Peruvian state has apologized for a homophobic or transphobic act.
Godoy told the Washington Blade the ceremony is "a very positive sign [of progress in Peru,] even though it would have been preferable for this to have taken place spontaneously and not by virtue of a court ordering."
Elida Guerra, a consultant and researcher of international human rights law, works for Promsex's litigation team. She is more balanced in her response as to whether this ceremony is a harbinger Guerra recognizes the apology ceremony as important in that it acknowledges the violations committed against Rojas. However, she tells the Blade that Peru is far from affording equal rights to its LGBTQ and intersex citizens.
"It must be noted that in Peru there is no regulatory framework for the protection of LGBTI people," said Guerra. "If we want a significant change with respect to human rights, we need to start making visible actions which protect and guarantee their rights. In this sense, the Peruvian state still has a long way to go."
Indeed, Peru is one of the few countries in South America which does not provide any legal recognition to same-sex couples. And according to the Williams Institute, "public policies protecting the rights of transgender people are almost non-existent."
Although trans Peruvians can go to the judiciary to change their name and gender, the process is cumbersome and expensive. With a conservative mayor in Lima set to take office in January, and an embattled, unsympathetic president, the hope for progress coming from Peruvian institutions is bleak.
Many LGBTQ and intersex activists in Peru are therefore finding hope in international courts like the Inter-American Court of Human Rights as institutions capable of safeguarding their rights. Godoy even believes entities like the court could end up forcing Peru to "expressly recognize same-sex marriage."
Guerra also believes the court can help achieve human rights victories but posits that this mechanism is not a panacea for achieving rights.
"We still have challenges such as the procedural delay, the delay in their response, and the effective implementation of the reparations of the sentences," said Guerra.
In Rojas' case, these delays are apparent.
Last week's ceremony had an original deadline which passed months ago. Further, the Inter-American Court of Human Rights' 2020 ruling includes many other reparation measures which the Peruvian state has yet to carry out.
The court ordered Peru to "provide medical, psychological and/or psychiatric treatment" to Rojas and to prosecute the officers who tortured her. Neither has happened. The ruling also directs Peru to track anti-LGBTQ violence in the country and develop a national strategy to respond to it.
Despite the slow pace of implementation, Peru's Ministry of Justice and Human Rights does appear to be working on carrying out at least some of these reparations.
"I met with my team to redouble all efforts, so that, from [the Ministry of] Justice and Human Rights, we can promote, manage and coordinate the corresponding reparations," said Justice and Human Rights Minister Félix Chero Medina at last week's ceremony.
At the apology ceremony, his ministry announced the formation of "a technical team to … investigate and administer justice during criminal proceedings for cases of LGTBI+ people."
Chero's new team is perhaps a welcome development to LGBTQ and intersex Peruvians who are still waiting for their time in court.
Guerra tells the Blade of many cases of queer and trans Peruvians who are victims of multiple human rights violations but who have not been able to obtain justice domestically.
Enrique Vega-Dávila, a queer pastor and academic, echoes Guerra's claim of many LGBTQ and intersex Peruvians in search of justice.
"There are lesbians who have suffered corrective rape," Vega-Dávila said. "Also the bullying of LGBTQ children and adolescents has never received any [official] sanction. The state's many offenses cause the systematic denial of our identities."
Many problems remain for Peru's LGBTQ and intersex community. But on the day she awaited for far too long, Rojas was optimistic.
"Today is an historic day," she said. "This is the new image, the new face of human rights … the beginning of what is yet to come."
Brazil's first openly gay governor wins re-election
Eduardo Leite defeated former Bolsonaro chief-of-staff in Rio Grande do Sul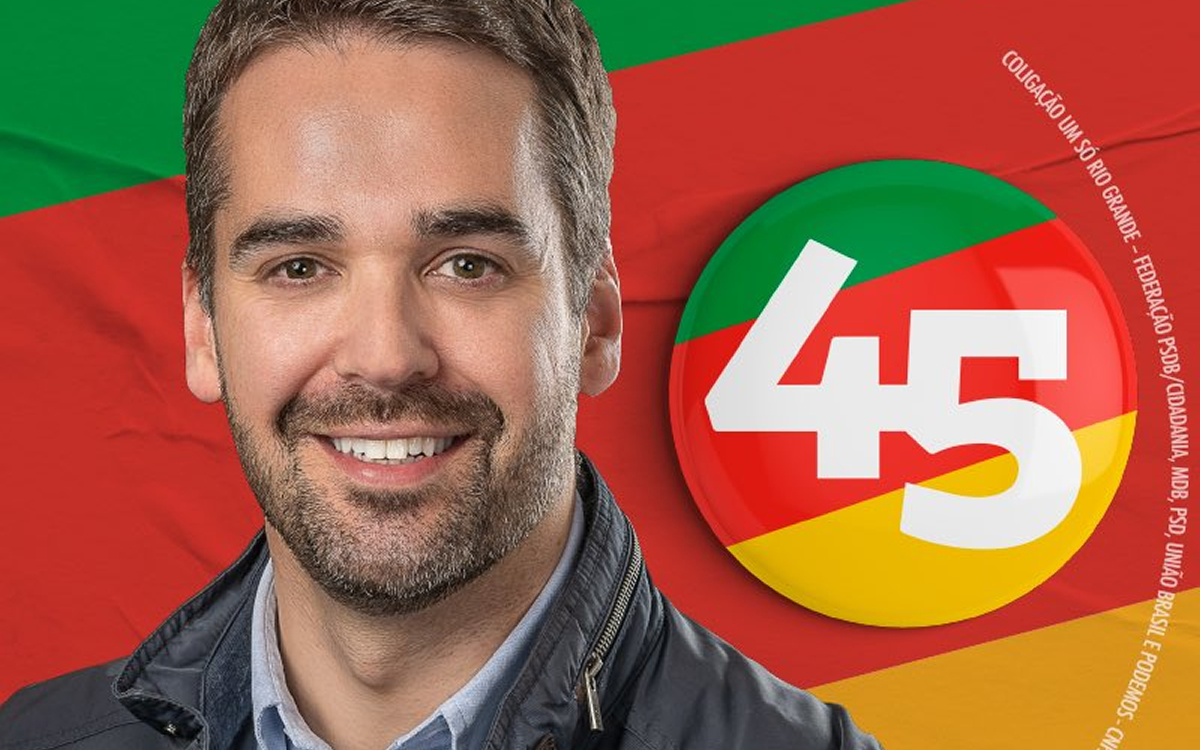 The first openly gay governor of Brazil on Sunday won re-election.
Rio Grande do Sul Gov. Eduardo Leite, a member of the centrist Brazilian Social Democracy Party, defeated Onyx Lorenzoni of the right-wing Liberal Party who is President Jair Bolsonaro's former chief-of-staff, by a 57.12-42.88 percent margin. 
Lorenzoni defeated Leite in the election's first round that took place on Oct. 2, but neither received at least 50 percent of the vote. A runoff election took place on Sunday.
"Rio Grande spoke louder," tweeted Leite after he defeated Lorenzoni. "I appreciate all the votes (we) received. It's out of love, it's out of respect, it's for the project. Starting today, we start another chapter of our history. It is all of us for all of us — and we go much further!"
O Rio Grande falou mais alto. Agradeço todos os votos recebidos. É por amor, é por respeito, é pelo projeto. A partir de hoje, iniciamos mais um capítulo da nossa história. Somos todos nós por todos nós – e vamos muito além!

💚❤️💛

— Eduardo Leite (@EduardoLeite_) October 31, 2022
Leite, 37, became governor of Brazil's southernmost state in 2019. He came out in July 2021 during an interview with a late-night talk show host.
Incumbent President Jair Bolsonaro, who is also a member of the Liberal Party, on Sunday lost to former President Luiz Inácio Lula da Silva of the leftist Workers' Party in the second round of Brazil's presidential election.
Leite in 2018 endorsed Bolsonaro, despite his rhetoric against LGBTQ and intersex Brazilians and his opposition to marriage equality and other issues. Leite, who unsuccessfully sought his party's nomination to run against Bolsonaro in this year's presidential election, has sharply criticized the soon-to-be-former president over his handling of the COVID-19 pandemic in Brazil.
Leite is one of the 324 openly LGBTQ candidates who ran in this year's gubernatorial, state legislative, congressional and presidential elections.
Two transgender women — São Paulo Municipal Councilwoman Erika Hilton of the leftist Socialism and Liberty Party and Belo Horizonte Municipal Councilwoman Duda Salabert of the leftist Democratic Labor Party — on Oct. 2 won seats in Congress. Fábio Felix, a gay member of the Socialism and Liberty Party who is a member of the Federal District's Legislative Chamber in Brasília, the country's capital, also won re-election on Oct. 2.
Lula defeats Bolsonaro in second round of Brazil presidential election
Incumbent president has attacked LGBTQ Brazilians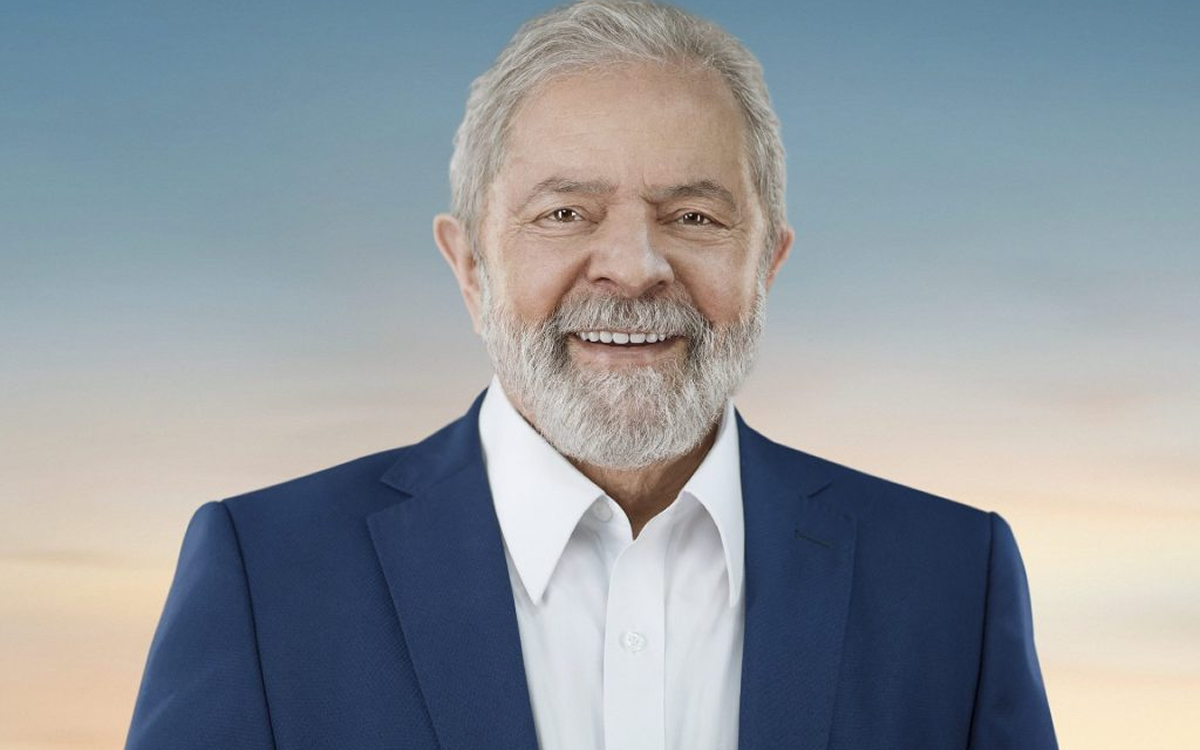 Former Brazilian President Luiz Inácio Lula da Silva on Sunday defeated incumbent President Jair Bolsonaro in the second round of the country's presidential election.
Brazil's Supreme Electoral Tribunal notes Da Silva was ahead of Bolsonaro by a 50.86-49.14 percent margin with 99.29 percent of electronic voting machines counted.
Da Silva on Oct. 2 defeated Bolsonaro in the election's first round, but neither man received at least 50 percent of the vote.
"Democracy," tweeted Lula after nearly all of the voting machines had been counted.
Democracia. pic.twitter.com/zvnBbnQ3HG

— Lula 13 (@LulaOficial) October 30, 2022
Bolsonaro, a member of the right-wing Liberal Party, represented Rio de Janeiro in the Brazilian Congress from 1991 until he took office in 2018.
The former Brazilian Army captain has faced sharp criticism because of his rhetoric against LGBTQ and intersex Brazilians, women, people of African and indigenous descent and other groups.
He has encouraged fathers to beat their sons if they think they are gay.
Bolsonaro during a 2019 press conference in the White House Rose Garden stressed his "respect of traditional family values." Bolsonaro has expressed his opposition to "gender ideology," supports legislation that would limit LGBTQ-specific curricula in Brazil's schools and condemned a 2019 Brazilian Supreme Court ruling that criminalized homophobia and transphobia.
A Brazilian Federal Police investigator in August called for prosecutors to charge Bolsonaro with incitement for spreading false information about COVID-19 after he said people who are vaccinated against the virus are at increased risk for AIDS.
Bolsonaro, a member of the leftist Workers' Party, was Brazil's president from 2003-2010.
Former Justice and Public Security Minister Sergio Moro, who was a judge before he joined Bolsonaro's government, in 2017 sentenced Da Silva to 9 1/2 years in prison after his conviction on money laundering and corruption charges that stemmed from Operation Car Wash. The Supreme Court in November 2019 ordered Da Silva's release.
Julian Rodrigues, who was the coordinator of the Workers' Party's National Working Group from 2006-2012, noted to the Blade during a previous interview that Da Silva in 2004 created the Health Ministry's "Brazil without Homophobia" campaign. Rodrigues also highlighted Da Silva created the Culture Ministry's Diversity Secretariat that, among other things, funded community centers and sought to make police officers and other law enforcement officials more friendly to LGBTQ and intersex people.
Da Silva during the campaign has publicly highlighted his support of LGBTQ and intersex rights.
Bolsonaro efforts to discredit Brazil's electoral system have increased concerns that violence could erupt if he does not accept the election results. It is not immediately clear whether Bolsonaro will acknowledge he lost.
Sources throughout the country with whom the Washington Blade spoke on Sunday said they are "worried" about what will happen after the Supreme Electoral Tribunal determines the results.
Edgar Souza, the country's first openly gay mayor, in a WhatsApp message to the Blade proclaimed Lula "is our president." Renato Viterbo, vice president of Parada LGBT+ de São Paulo (São Paulo LGBT+ Parade), echoed Souza.
"We waited so long for this moment," Viterbo told the Blade. "Hope conquered fear."
President Joe Biden is among the world leaders who congratulated Lula.
"I send my congratulations to Luiz Inácio Lula da Silva on his election to be the next president of Brazil following free, fair and credible elections," said Biden on Sunday in a statement the White House released. "I look forward to working together to continue the cooperation between our two countries in the months and years ahead."
Lula's inauguration will take place on Jan. 1.