Gay Palestinian man murdered, decapitated in West Bank
Ahmed Hacham Hamdi Abu Markhieh had sought refuge in Israel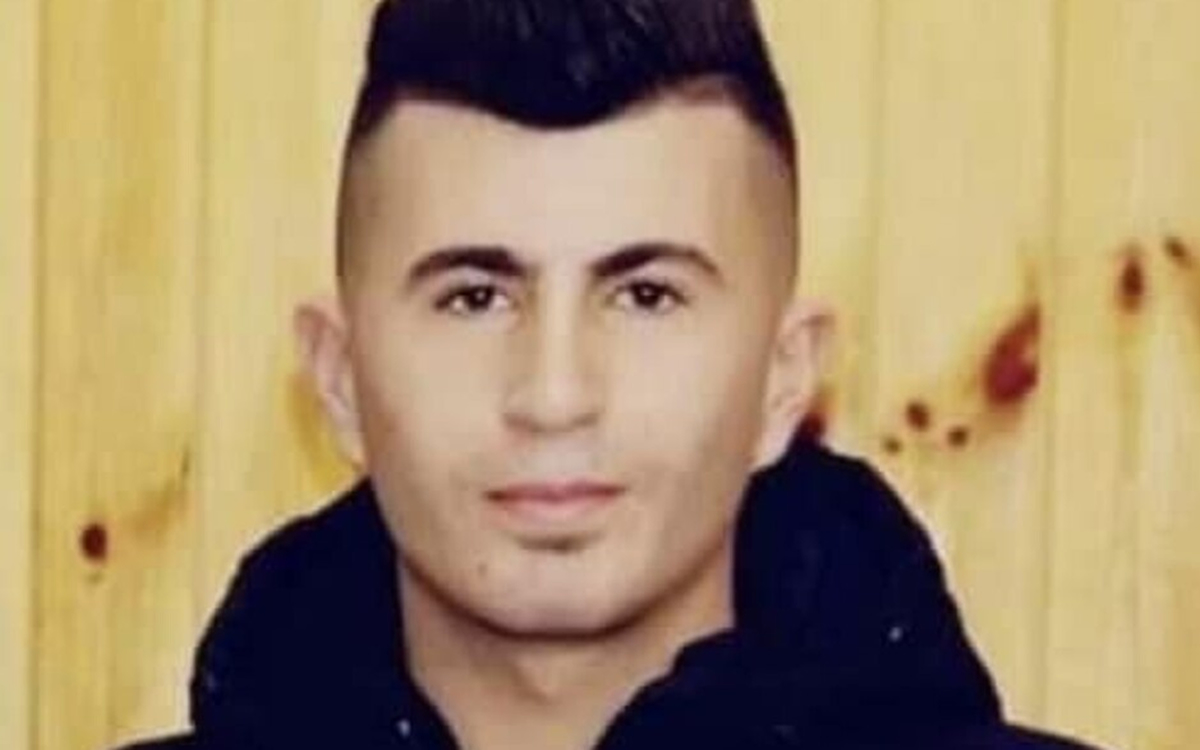 WDG, the Washington Blade's media partner in Israel, wrote this article.
The decapitated body of Ahmed Hacham Hamdi Abu Markhieh was discovered in Hebron on Oct. 5 with his head cut off and lying beside it.
Marakhia, a 25-year-old Palestinian, has been living in Israel for the past two years. He fled after he was persecuted and received death threats because of his sexual orientation.
Rumors about Markhieh's death started to circulate after a video on social media showed his body lying on the side of the road. Markhieh's friends in Israel, who feared for his safety after he did not arrive at work in the morning, immediately linked his disappearance to the video and assumed that the body on the video was Marakhia's body.
Markhieh's relatives, who live in the Palestinian Authority, issued a statement that acknowledged their mourning, but did not comment on the circumstances of his death.
"This is a very ugly crime," one of his relatives told Al Karama, a Palestinian radio station, while asking for the family's privacy to be respected after "this heinous and unprecedented crime that shocked the homeland."
U.S. Ambassador to Israel Thomas R. Nides responded to the murder and said he was "shocked and horrified by the murder and beheading of Ahmed Abu Murkia in Hebron."
"Violence against LGBTQI+ people is unacceptable," said Nides.
It is not clear how Marakhia traveled from Israel to the Palestinian territories.
His acquaintances in Israel believe he was kidnapped in Israel and brought back to Hebron, where he was murdered. According to them, Marakhia had no reason to return to Hebron by himself, especially because the danger posed to his life. Even his closest friends who helped him in Israel claim that this is the reason for his murder.
"He said that people in his village wanted to kill him," said his acquaintances in Israel. "He was afraid of his brothers, his uncles, his cousins."
The Palestinian police who are investigating the case have arrested a suspect in the murder, but they have not classified it as a hate crime. They also have not identified a potential motive for the murder.
"This is a new type of crime that we are not used to in Palestinian society," said Loay Irzikat, a spokesman for the Palestinian police. "This is a dangerous development and it must be examined and analyzed broadly and deeply in order to understand why the incident developed in this way."
Issa Amro, a Palestinian human rights activist, has claimed Marakhia's death has nothing to do with his sexual orientation.
"To Israeli media and Israeli leftists, Ahmed Abu Markhieh was not killed in Hebron because he was gay", Amro tweeted, "No one in Hebron knew that he was gay, and the killer was his close friend, who lost his brain because of drugs, so please be accurate about it."
Markhieh planned to move to Canada
While in Israel, Ahmed was active in the community and participated in an Arab LGBTQ group in the south. The many friends who knew him from volunteering describing a sensitive, brave and optimistic man who did everything he could to start a new life in Canada.
In order to promote his immigration application, Ahmed was assisted by Al Bait Al Mokhtalef (The Different House), a group that assists Palestinian LGBTQ and women in submitting asylum applications abroad.
"LGBTQ and Palestinian women who fled Palestinian Authority territories in danger for their lives due to their sexual orientation or gender identity do not receive any status in Israel and are prevented from submitting an asylum application as asylum seekers from other countries do," explained Different House CEO Rita Petrenko. "After a long legal battle of human rights organizations, the state specifically opened the process of issuing 'residence permits for welfare needs' to LGBTQ people and Palestinian women.
Since this is a different process from the asylum application process, it causes them to lose some of the rights granted to asylum seekers, and deprives them of services intended for other asylum seekers. As of July 2022, Palestinians with residence permits for welfare purposes can receive work permit, which should be a great relief. But this still does not give them stability in life, because their status is not permanent. For most of them, the only solution is to ask the United Nations Commission for assistance in resettlement in a third country."
The Different House helps those LGBTQ people mainly in dealing with the bureaucracy in the civil administration and getting or renewing a residence permit. The Different House also offers access to shelters, clinics and hospitals.
"We are cooperating with certain Knesset members for the purpose of changing policy. But we do not receive aid from the state for activities on behalf of Palestinian LGBTQs. There is assistance from the Ministry of Social Equality and the Beer Sheva municipality for social activities of Arab LGBTs in the south, in which Palestinians can of course participate," said Petrenko. "We also collaborating with human rights organizations such as Doctors for Human Rights, the HIAS association, legal clinics, etc."
Markhieh murdered less than a month before Israel elections
The difficult questions raised by Markhieh's murder do not remain within the borders of the Palestinian Authority. They have been asked throughout Israel as well.
Media coverage of Markhieh's murder undermine the sense of security among members of the LGBTQ community in Israel; and the case raises many questions among the members of the community concerning their personal safety. Community members have also demanded that the Israeli government will take care of the safety of those staying within its borders.
Less than a month before the elections in Israel, Markhieh's shocking murder is even used by the politicians as a tool to confront their political opponents, as far as the LGBTQ issues are concerned.
Right-wing politicians have taken advantage of the opportunity to point out the cruelty of the political partners of the left-wing parties, which include the Arab parties Ra'am and the Joint List, and to emphasize that the aspiration for the establishment of a Palestinian state is the establishment of an ISIS state that executes LGBTQ people. In response, the left-wing activists emphasize that the right-wing parties teamed up with Jewish anti-LGBTQ parties, which are based on an anti-LGBTQ agenda, just to return to power.
There are currently around 100 LGBTQ Palestinians in Israel who received a residence permit to live in the country after fleeing the Palestinian territories due to their sexual orientation. But apart from the possibility of working, they do not receive refugee status that regulates their civil rights, and most of them are in some stage of immigrating to a third country, far from those to seek to do them harm.
The Different House believes that in order to save those Palestinians from Markhieh's cruel fate, the state must help submit those requests and speed up their processing because these are life and death cases.
"First of all, what the state needs to do is to allow LGBTQ people and Palestinian women to submit asylum applications in the same way as LGBTQ people from other countries, and accordingly to carry out a process of permanent status or resettlement in a third country," Petrenko says, "Most of the Palestinian LGBTQ people staying in Israel are afraid to stay in Israel, because they are afraid that they could be found here as well. The state can help by granting them asylum seeker status during the waiting period, similar to all other asylum seekers.
For those who are unable to leave for unusual reasons, the state should enable a process similar to the one used in the process of recognizing a refugee and at the end of which permanent status is granted."
New Israeli government takes office
Activists' concerns overshadow first gay Knesset speaker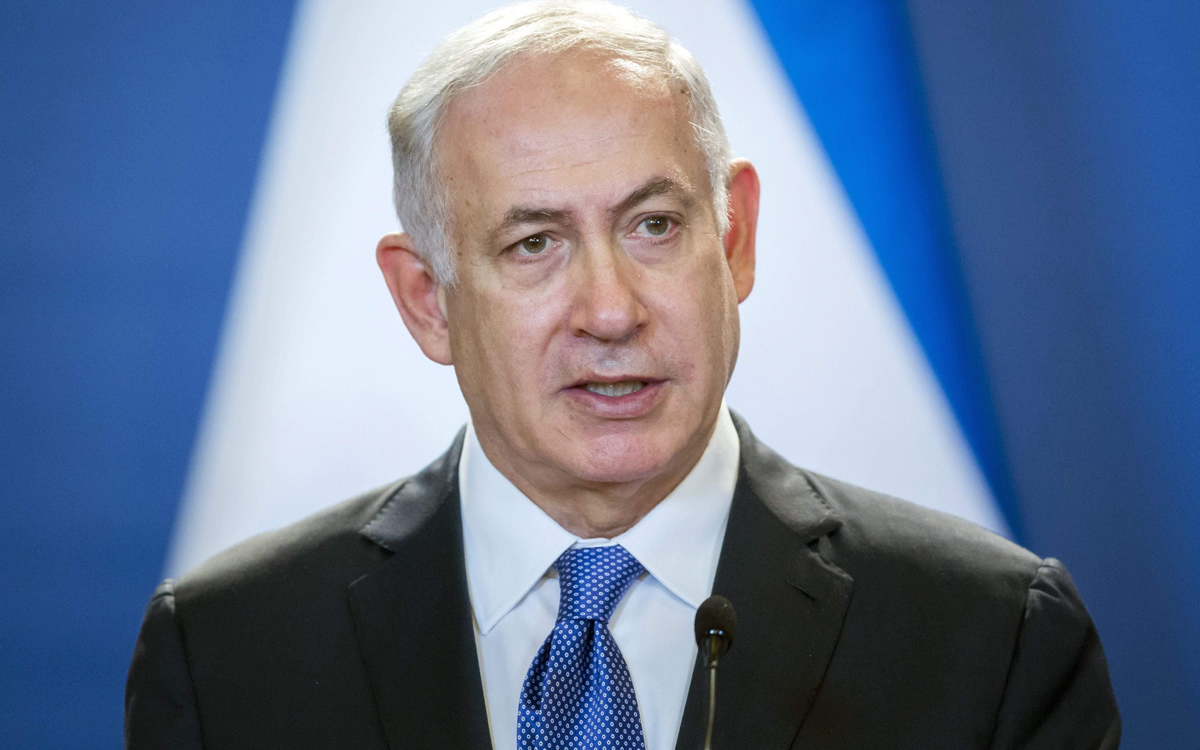 WDG, the Washington Blade's media partner in Israel, wrote this article.
Israeli Prime Minister Benjamin Netanyahu's coalition government was sworn in on Thursday.
After a long and exhausting coalition negotiation in which the far-right parties blackmailed Netanyahu, they managed to insert into the coalition agreements a number of clauses that pose a clear danger to the continued promotion of the rights of the LGBTQ community in Israel, and even to the institutionalization of discrimination and its legalization.
The new government's first goal in Israel is to weaken the judicial system and enact the superseding clause that will allow the Knesset to overturn Supreme Court decisions with a majority of 61 Knesset members.
Another law included in the coalition agreements is the Discrimination Law, according to which "in order to correct the distortion in the status quo that was recently made, the Law Prohibiting Discrimination in Products, Services and Entry to Entertainment Places and Public Places will be amended, so that the possibility of holding cultural events or studies for religious and ultra-Orthodox people, while taking into account their religious beliefs and needs, will be amended — including gender segregation. Under these conditions, segregation will not be considered prohibited discrimination."
Even before the swearing in of the government, the designated minister Orit Struck explained that according to the new law, a doctor could refuse to give his patients treatments that contradict his religious beliefs.
MK Simcha Rotman explained that businesses could refuse to commit "religious offenses" in their area, and when asked if hotels could refuse to host a gay couple, he replied: Yes.
The new list of ministers includes 36 ministers, many of whom hold anti-LGBT opinions. But the two appointments appear to be particularly problematic for the LGBTQ community.
The first is the appointment of Itamar Ben Gvir as National Security Minister, whose approval includes changes to the Police Order Law, also known as the "Ben Gvir law" in the framework of which additional powers were transferred to the Internal Security Minister and the labeling of police policy, which includes, among other things, the definition of priorities, work plans and powers in matters of the budget. This structural change in the police command gives Gvir the authority and the possibility to act harshly against future protests and even prevent them.
The second appointment is that of Amichai Shikli as Social Equality Minister. 
Shikli, an MK from the Likud party, is among those responsible for the overthrow of the previous government of Naftali Bennett, spoke out against the LGBTQ community many times, and is currently in charge of the Social Equality Ministry under which the LGBTQ activity in the local authorities was budgeted, which is now in danger.
Amid all the homophobia, the appointment of MK Amir Ohana of the Likud who was elected Knesset speaker, and became the first LGBT MK to hold this position, which is considered one of the five symbols of rule, stands out.
In his ceremonial speech in the Knesset, Ohana referred to the new coalition member's statements of the members of the new coalition:
"This Knesset is the home of all the citizens of Israel. It is the true fortress of human rights and individual freedom," he said. "Along with things we agree on, we hear very controversial things here. Really outrageous. But this is the place to discuss the most painful and sensitive issues and make decisions. This — and no other."
During Ohana's first speech as Knesset speaker, there was embarrassment when the leaders of the ultra-Orthodox parties bowed their heads and covered their faces when Ohana acknowledged his spouse and his children who were sitting in the hall.
"Alon is with me … [he is] my anchor, the wise and good, and our beloved children Ella and David," said Ohana. "This Knesset, led by this speaker, will not harm them or any child or family — P-E-R-I-O-D. And if there is a boy or girl watching me here today, know that it doesn't matter who you are or where you're from, you can get anywhere you want."
The LGBTQ community marked the government's inauguration with demonstrations and protests, along with dozens of civil society organizations.
Hundreds of "Love Will Win" signs in the colors of Pride were hung in dozens of local authorities across the country in the morning by the Aguda's "local Pride" activists. Members of the community from north to south came out in the middle of the night and hung the signs in their homes in Ariel, Ashkelon, Beer Sheva, Gedera, Givat Shmuel, Petah Tikva, Haifa, Netanya, Pardes Hana Karkur, Jordan Valley, Tel Aviv-Jaffa, Rehovot and Or Yehuda.
At 10:30 a.m. in front of the Knesset, the Pride flags protest joined dozens of civil society organizations from all ends of the political spectrum and the hundreds of demonstrators who demonstrated in front of the Knesset. The demonstrators waved Pride flags and signs against the discrimination laws included in the coalition agreements.
In the evening, LGBTQ organizations held a demonstration in front of the Government Tower in Tel Aviv.
Around 3,000 demonstrators gathered in square and listened to the protest speeches of the representatives of the LGBTQ organizations. Later in the evening they went down to the road and blocked Ayalon Hhighway, with the police accompanying them and allowing them to carry out the blockades.
"We have proven to the whole country that we know and know how to fight for our lives when necessary," said Hila Peer, chairwoman of the Aguda. "And we are not alone. We are with the vast majority of Israeli citizens, most of the economy, most of the local authorities. With us are the families, the parents, the brothers and friends who stand by us. Don't try us because our righteous and valuable struggle to be equal citizens only goes forward. It will not go back on our watch."
The business community also joined the protest against the new government's plans to harm minorities and discriminated populations. During the day, more and more companies and commercial entities responded to the call initiated by LGBTech and joined almost 300 companies that made public statements that they will not allow discrimination and will refuse to provide services to discriminatory entities.
"We are thankful and grateful to the companies and employers who rallied in recent days and called loudly for the right to equality, acceptance and security." LGBTech CEO Sivan Kaniel. "The Israeli economy is committed and will continue to be committed to all its workers and employees, and we call on female managers and other managers to call out loudly against the racist voices, the waterfalls that are heard today. Today these voices are directed towards the LGBTQ community, tomorrow they are other communities. This is a moral and ethical test hour for all of us, Israelis, regarding the character of the country in which we live. We must raise our voices today, for the right of all of us to earn a living, and to live safely and peacefully."
Far-right Israeli politician vows to cancel Jerusalem Pride
Avi Maoz rebuked by Benjamin Netanyahu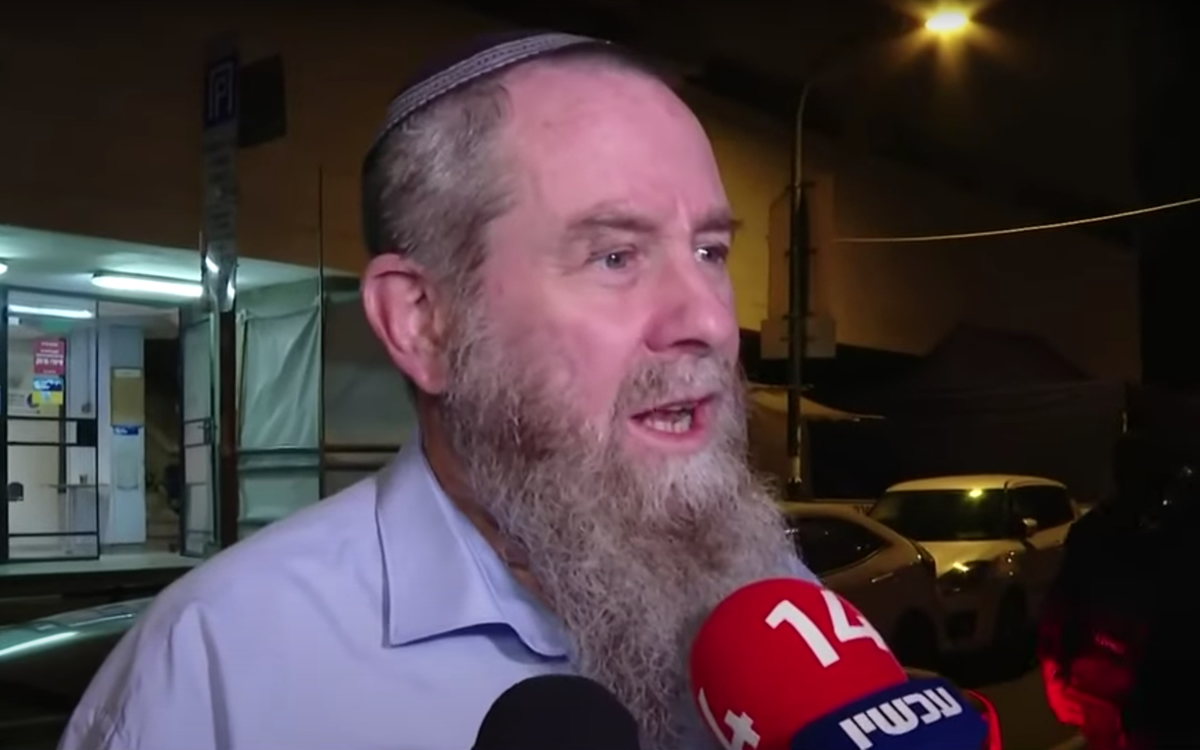 A far-right Israeli politician on Wednesday said the country's new government should not allow the annual Jerusalem Pride parade to take place.
Walla News Diplomatic Correspondent Barak Ravid noted Avi Maoz, a member of the Israeli Knesset who is a member of the far-right Noam party, told the Olam Katan newspaper the incoming government needs "to cancel the Jerusalem Pride parade."
"It's a disgrace," said Maoz. "I am as serious as I can be. It didn't come up in the coalition agreement, but I am not hiding, I want it cancelled."
President Isaac Herzog has asked Netanyahu to form a government after his Likud Party won the election that took place on Nov. 1. Maoz's party is among those that could form a coalition government with Netanyahu as prime minister.
WDG, the Washington Blade's media partner in Israel, previously reported Maoz promotes an anti-LGBTQ agenda based on the preservation of family values.
Ravid noted Netanyahu has said the Jerusalem Pride parade "will continue."
"My government will not harm the rights of the LGBT community or any of Israel's citizens," said Netanyahu.
Netanyahu: "The Jerusalem pride parade will continue. My government will not harm the rights of the LGBT community or any of Israel's citizens" https://t.co/2g9ZNGMszm

— Barak Ravid (@BarakRavid) December 1, 2022
World Cup ambassador describes homosexuality as 'damage in the mind'
Khalid Salman's interview with German reporter abruptly ended
World Cup Ambassador Khalid Salman on Monday described homosexuality as "damage in the mind."
Salman, a former Qatari soccer player, made the comment during an interview with a reporter from ZDF, a German television station, in Doha, the Qatari capital.
The former Qatari soccer player in response to the reporter's question about the criminalization of consensual same-sex sexual relations in his country described homosexuality as "haram" or "forbidden" under Sharia law. A member of the World Cup organizing committee abruptly stopped the interview after Salman made his comments.
The 2022 World Cup is scheduled to begin in Doha on Nov. 20.
Qatar is among the handful of countries in which consensual same-sex sexual relations remain punishable by death.
Human Rights Watch last month in a report noted Qatari officials between 2019 and September 2022 "arbitrary arrested lesbian, gay, bisexual and transgender (LGBT) people and subjected them to ill-treatment in detention."
The report documents six cases "of severe and repeated beatings" and five cases of "sexual harassment in police custody" during the aforementioned period.
"Security forces arrested people in public places based solely on their gender expression and unlawfully searched their phones," said Human Rights Watch. "As a requirement for their release, security forces mandated that transgender women detainees attend conversion therapy sessions at a government-sponsored 'behavioral support center.
Peter Tatchell, a British activist, on Oct. 25 protested the country's LGBTQ and intersex rights record while standing outside the National Museum of Qatar in Doha. Ten captains of European soccer teams that will compete in the World Cup have said they will wear "one love" armbands to show their support for LGBTQ and intersex people.
"They have to accept our rules here," Salman told ZDF.