Blade names new White House reporter
Chris Kane takes over duties Nov. 7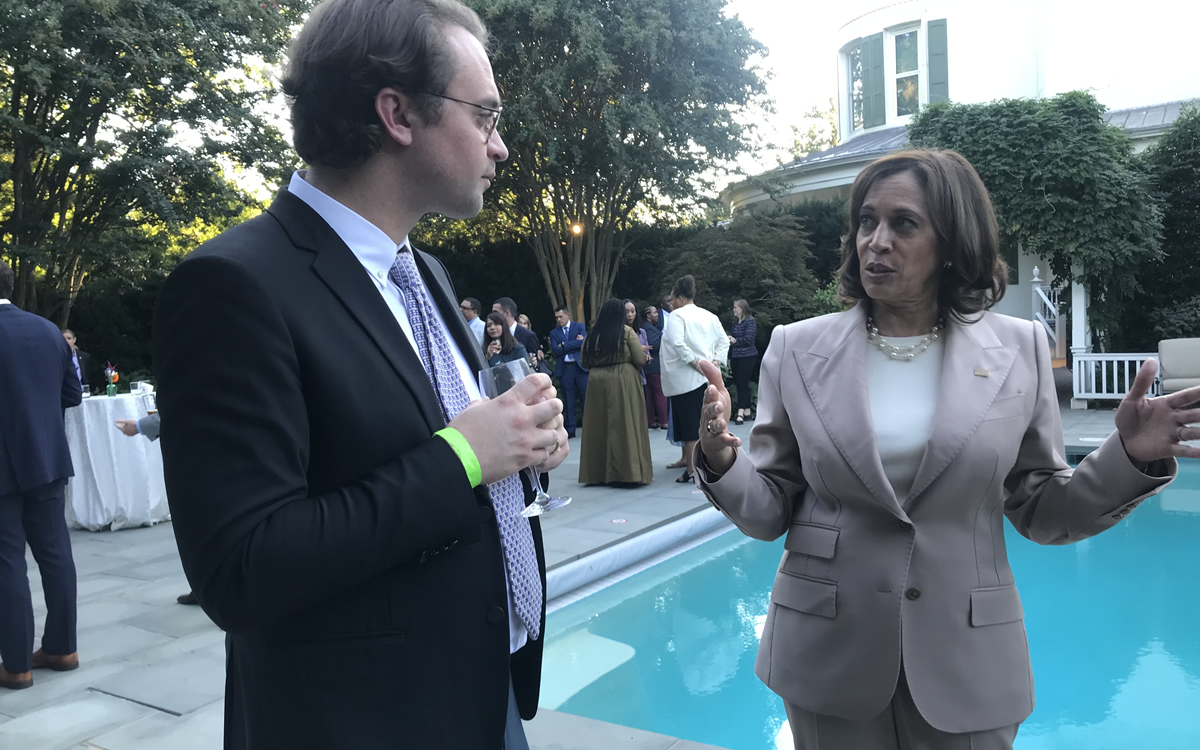 The Washington Blade this week announced it has hired a new White House reporter, following the resignation of longtime staffer Chris Johnson.
Christopher Kane, an experienced Capitol Hill reporter who has freelanced for the Washington Blade and Los Angeles Blade since 2018, was named the new White House reporter.
"We thank Chris Johnson for his nearly 15 years of service in the White House briefing room," said Blade editor Kevin Naff. "And we're thrilled to announce our new staff member, Chris Kane, who will ably fill those shoes and take our important coverage to the next level."
In addition to covering the White House and attending the press briefings, the Blade reporter has served in the president's pool rotation and as the Blade's representative to the White House Correspondents' Association. The Blade is the only LGBTQ media outlet in those roles.
"Our coverage of presidential administrations — friendly and otherwise — is a critical and unique tool in holding our elected officials accountable to their LGBTQ constituents," Naff added.
Kane expressed enthusiasm for his new role.
"It is an honor and a privilege to represent the Washington Blade in this role covering the White House and Congress," Kane said. "I look forward to serving our readers with hard-hitting, responsible, and impactful stories about what's happening here in Washington and beyond."
Kane graduated from the University of North Carolina, Asheville, with a degree in communications. He has worked as a reporter for Modern Healthcare covering the Hill and issues of health equity and at Acuris covering the Justice Department and FTC. As a Blade freelancer for four years, Kane covered national elections and policy issues related to immigration, education, housing, and criminal justice.
He starts his new position on Nov. 7.   
Follow Chris Kane @chris_kane_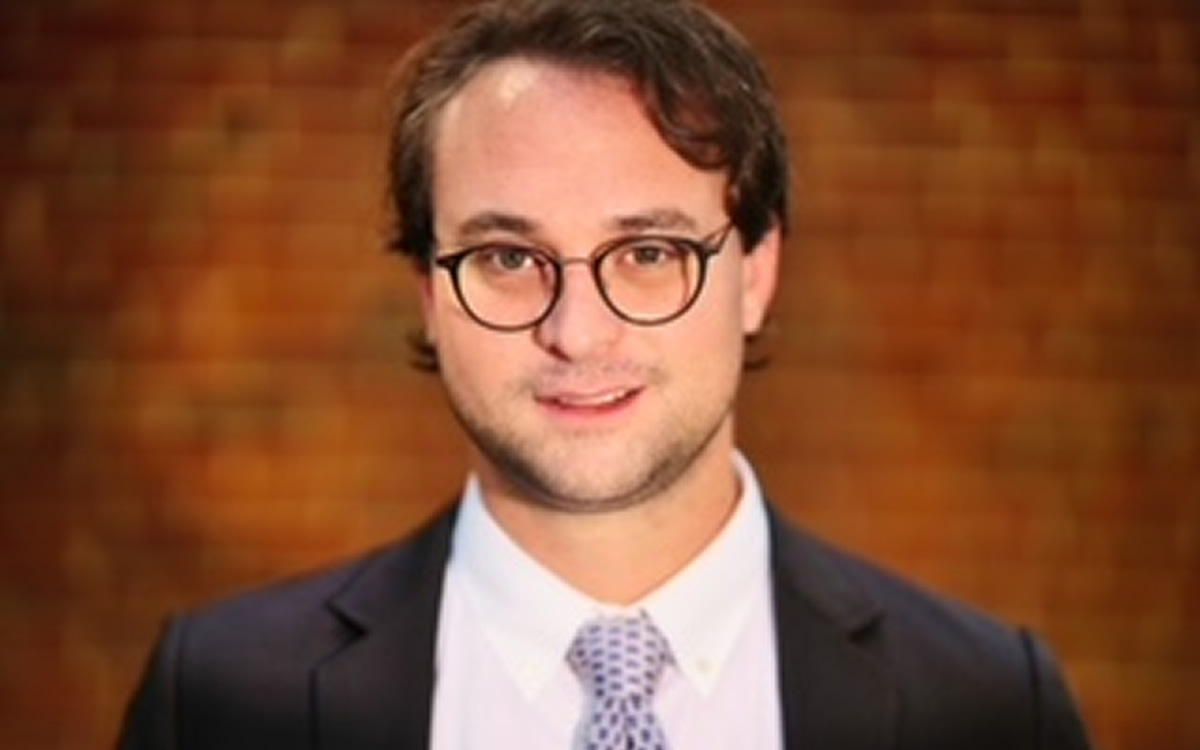 Va. House subcommittees advance two anti-transgender bills
Senate Democrats have pledged to block any anti-LGBTQ measures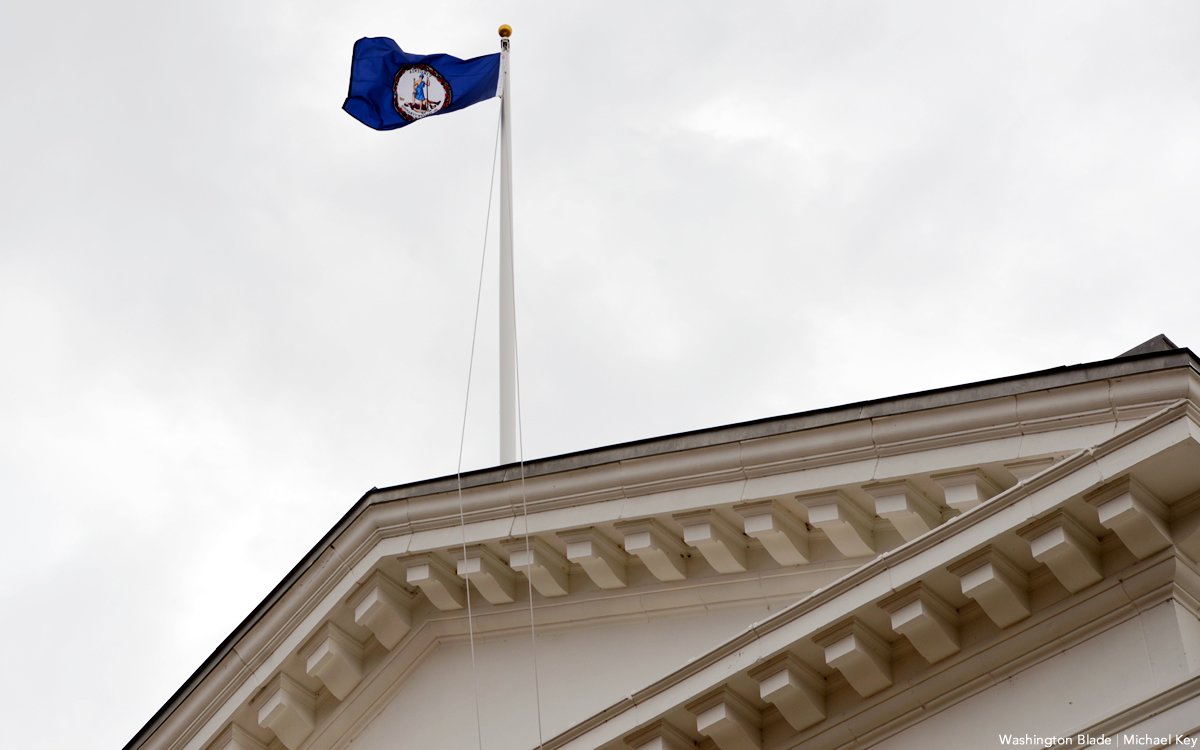 Two anti-transgender bills advanced in the Virginia House of Delegates on Monday.
A House Education Subcommittee by a 5-3 margin voted to advance state Del. Dave LaRock (R-Loudoun County)'s House Bill 2432, which Equality Virginia notes "would require public school personnel to contact a student's parent if they believe that the student's self-identified gender does not align with their 'biological sex.'" The House Higher Education Subcommittee by a 6-4 margin advanced state Del. Karen Greenhalgh (R-Virginia Beach)'s House Bill 1387, which would ban transgender athletes from school sports teams that correspond with their gender identity.
Both bills will now go before the full House Education Committee.
The House Early Childhood/Innovation Subcommittee last week voted unanimously to kill state Del. Jason Ballard (R-Giles County)'s House Bill 1434, which would have required trans students to obtain a court order to update their name in school records. The Senate Public Education Subcommittee on Jan. 26 also tabled three measures that would have banned trans athletes from school teams corresponding with their gender identity.
Republicans currently control the House of Delegates by a 51-47 margin. Democrats, who have a 22-18 majority in the state Senate, have said they will oppose any anti-LGBTQ measure that reaches their chamber.
Bachelor's Mill bar owner, D.C. philanthropist David Lewis dies at 65
Friends say he supported charitable endeavors here and in Caribbean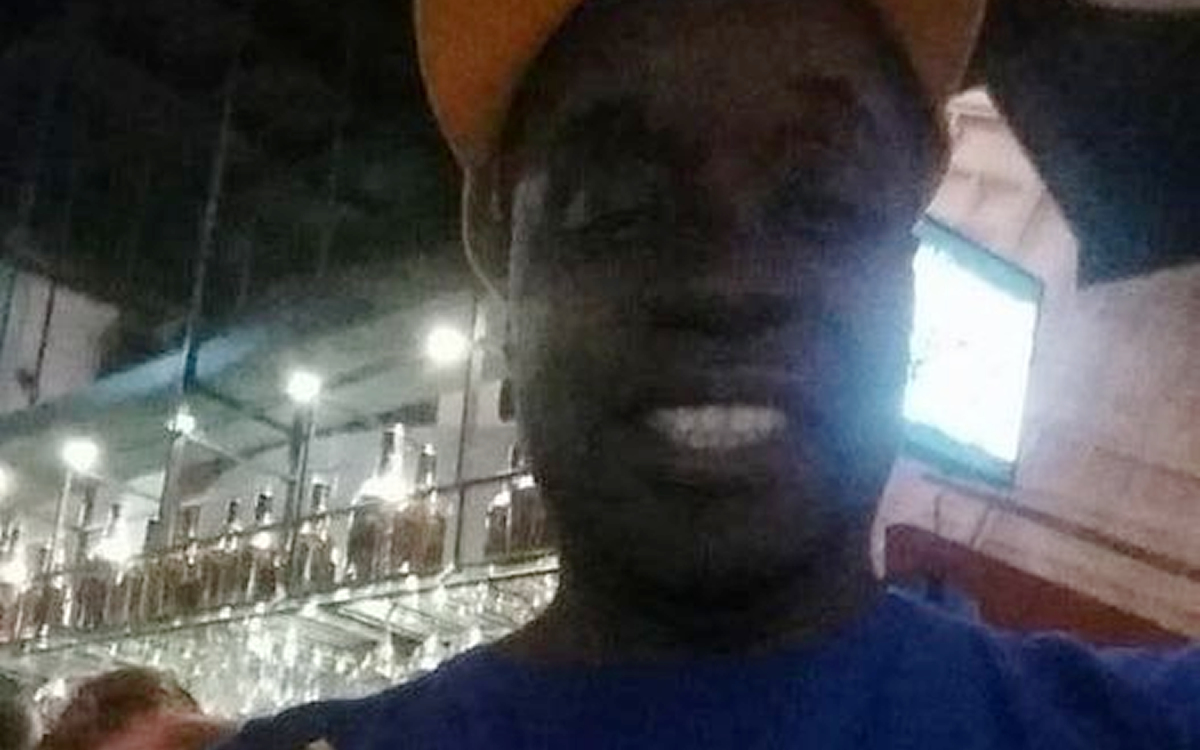 David J. "Michael" Lewis, who owned and operated D.C.'s popular gay bar Bachelor's Mill from 2006 to 2018 after taking early retirement from his longtime day job at the Library of Congress and while also playing an active role in working on projects to help disadvantaged youth in the U.S. and overseas, died on Dec. 6 at the age of 65.
Tom Baratta, one of his longtime friends from Florida, said the cause of death was a heart attack, which occurred while Lewis was visiting Havana, Cuba and preparing to distribute food and clothing for people in need.
Baratta said in recent years Lewis traveled between D.C. and his residence in Fort Lauderdale as well as to Cuba and the Dominican Republic, where Lewis provided support for charitable organizations that helped people in need.
"David was very helpful in support of events and programs in Ward 8," said longtime D.C. LGBTQ rights and community activist Phil Pannell, who said he worked with Lewis on charitable programs in the 1980s.
Among other things, Pannell said Lewis helped provide toys for children and families and support for youth development programs, including serving as an instructor for youth in a high school equivalency or GED program through a nonprofit group affiliated with local churches called the Southeast Vicarious Clusters.
Others who knew Lewis, including longtime D.C. friend Thomas Gore, said Lewis was born and raised in D.C. and graduated from D.C.'s Anacostia High School. Around the time of his high school graduation, he began work at the Library of Congress. At that time, he also enrolled as a student at the University of the District of Columbia, Gore said. Around 1979 or 1980, Gore believes, Lewis graduated from UDC with a degree in gerontology.
Gore, Baratta and others who knew Lewis said they believe he continued working at the Library of Congress through the 1980s and possibly into the 1990s in a supervisory role before he took an early retirement to further pursue his philanthropic endeavors as well as his interest in opening a neighborhood bar.
In 2006, through a company called Backdoor, Inc., he purchased the Bachelor's Mill, which had been operating as a gay bar with a mostly Black gay clientele since 1978 under the ownership of its founder, Beatrice 'BB' Gatch, who passed away in 2021 at the age of 81.
Pannell said Lewis later opened the Back Door Pub and Mike's Place, two other bars he operated in the same building as the Bachelor's Mill. Lewis preferred to go by the name Mike or Michael in running his businesses, people who knew him said.
Lewis was supportive of LGBTQ community causes and provided space at the Bachelor's Mill and the other two bars for meetings and events by local LGBTQ organizations and activists, according to Pannell.
"I knew him for 20 years," said Baratta, who lives in Boca Raton, Fla., which is near Fort Lauderdale where Lewis had a residence. Baratta said in the years he knew him, Lewis traveled "back and forth" from Fort Lauderdale to D.C. while also visiting Cuba and the Dominican Republic, where he worked on charitable projects. "He helped a lot of people who needed help," Baratta said.
Gore said Lewis helped him start a youth employment program in 1985 that focused on youth in need in the city's Wards 7 and 8.
"He taught job readiness classes," Gore said. "David could think quick on his feet. He had an impact on a lot of lives in D.C."
A memorial celebration of the life of David J. Michael Lewis is scheduled to take place Saturday, Feb. 4, at 1 p.m. at the Café 8, located at 424 8th St., S.E. in D.C. near where Lewis operated Bachelor's Mill.
Trans Republican councilwoman says she is uniquely positioned to 'protect our community'
LGBTQ Americans 'need to be in the corridors of power'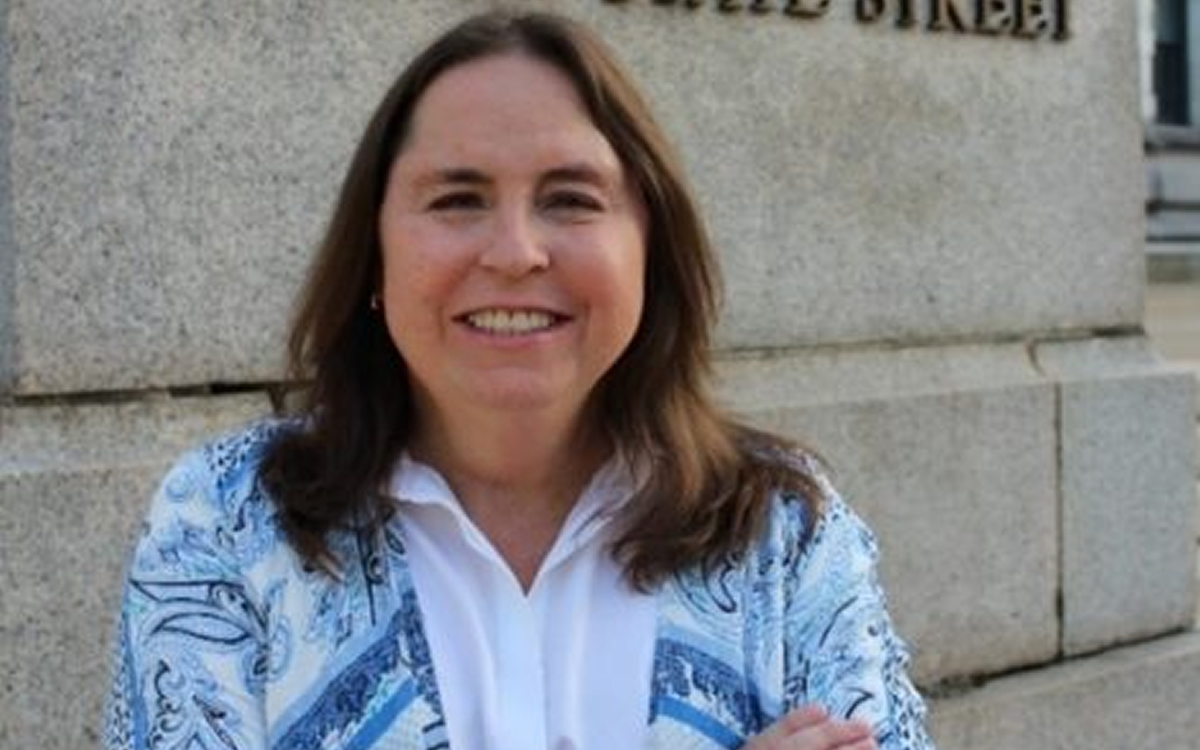 Note: Other portions of Jennifer Williams' interview with the Washington Blade were featured in a previous article alongside interviews with four other LGBTQ officeholders
Jennifer Williams, who recently became the first LGBTQ person on the Trenton (N.J.) City Councilmember and the first openly transgender person elected in New Jersey, connected with the Washington Blade last week to discuss topics including how she reconciles her gender identity with her membership in the Republican Party.
While Williams is grateful for her broad base of support, including from progressive Democrats, it perhaps did not come as a surprise considering her record as a longtime LGBTQ advocate and public servant who chaired the municipal Republican Party in Trenton and served on the city's Zoning Board of Adjustment for 14 years.
Plus, Williams said in emailed responses to questions from the Blade that her views on LGBTQ matters are closer to those held by Democrats than by Republicans.
"If I have to put my views on LGBTQ policy issues in one mainstream bucket, I would clearly be more aligned with national and New Jersey Democrats on our rights, equalities and freedoms than the Republican National Committee's platform and what some GOP leaders espouse," Williams said.
"That important difference between the two major parties is why it is integral that I stay and fight against anti-LGBTQ bigotry and discrimination," she added.
Williams sees her position as an elected official who is both trans and a Republican as an opportunity to effectuate positive change from within her own party.
"Other LGBTQ folks may not understand why I try to advocate on the right and in the Republican Party," she said. "But all I know is that until I am no longer the first LGBTQ or transgender person [whom] many Republican leaders meet, we will always have to worry about legislative actions or executive orders against us."
Williams said she is in a unique position, and one that is imbued with a big responsibility:
"If I can be effective in helping some bad Republicans rethink their opinions of who we are," she said. "Maybe we can get some of them to 'tap the brakes' on anti-LGBTQ legislation coming down the pike."
"I have a 'particular set of skills,'" Williams added, "And I feel called to use them to help protect our community."
The Republican Party was founded in the mid-19th century by abolitionists who sought to fight for individual freedoms, liberties, self-determination and happiness, Williams noted, even if some GOP leaders do not demonstrate those values where it concerns LGBTQ people.  
LGBTQ Americans "really do need to be in the corridors of power and at the table where decisions are made," Williams said. "Coming from the same home state as Marsha P. Johnson, who did so much for us so long ago, I know how important my being a [member of the] City Council can be."
Of course, Williams said, she is not alone. LGBTQ officeholders across the country are putting into practice the idea that representation is crucially important in the fight for equal rights no matter who they are or where they have been elected, she said.
"If we aren't a part of our government, we cannot be a voice of freedom and of reason if and when issues regarding our LGBTQ [identities] come up," Williams said.
Despite the proliferation of state and local anti-LGBTQ bills, particularly proposals targeting the trans community, Williams sees reason to be hopeful.
"What is exciting is that we have gone from [Virginia state Del.] Danica Roem being the first transgender person to be elected to a state legislature just over five years ago to where now, she is running for [Virginia] Senate and there are at least eight other transgender legislators," Williams said.
The visibility of LGBTQ officeholders tends to encourage other members of the community to run for public office, she said.
"That is wonderful, and I think is what we need to duplicate and triplicate wherever we can," Williams said, adding that the LGBTQ Victory Fund "is working very hard at this."