Kimberly Zieselman named advisor to special U.S. envoy for LGBTQ, intersex rights
Intersex activist describes appointment as 'milestone'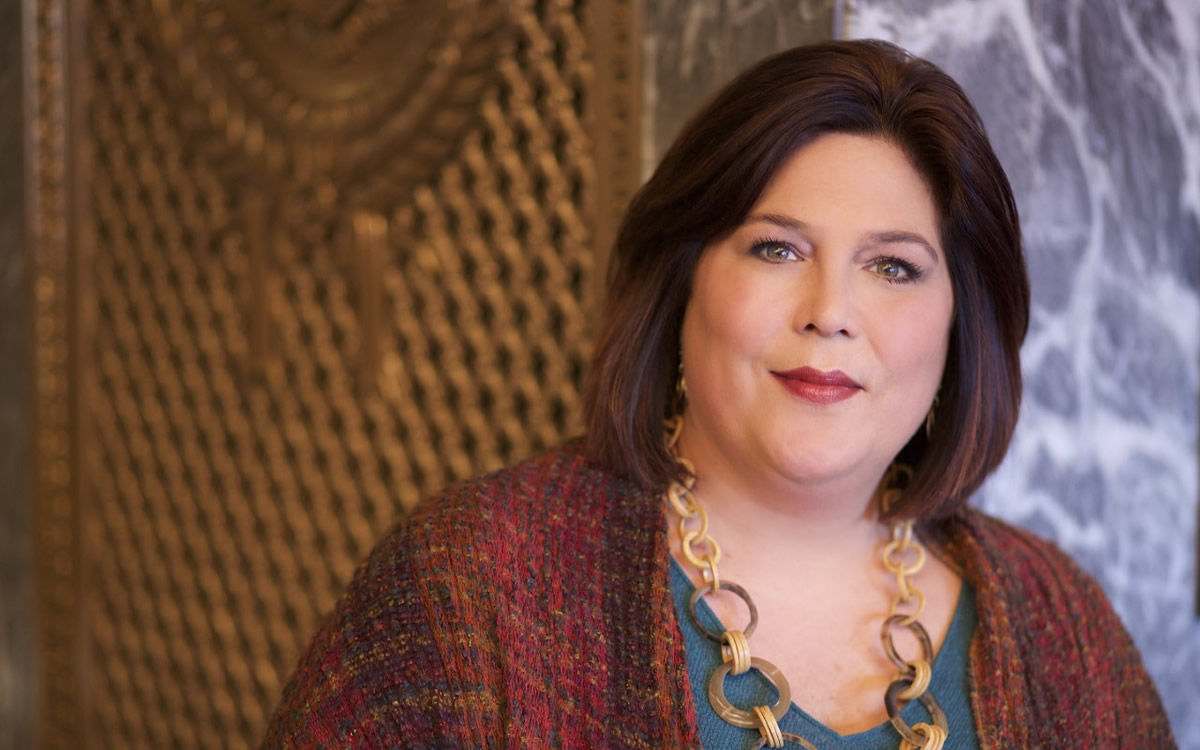 The State Department has named a prominent intersex activist as an advisor to the special U.S. envoy for the promotion of LGBTQ and intersex rights abroad.
Kimberly Zieselman on Oct. 16 announced on her Twitter page that she will work with Jessica Stern.
Thrilled to finally announce my new role as a Senior Advisor to the Special Envoy for LGBTQI+ Human Rights @StateDept @StateDRL #Intersex #LGBTQ #XOXY (Pinch me! 💜💛) pic.twitter.com/iie7tz6yrO

— Kimberly Mascott Zieselman (@XOXYKZ) October 16, 2022
Zieselman is the former executive director of interACT: Advocates for IntersexYouth and author of "XOXY: A Memoir."
"As an intersex woman, it's not only an incredible honor to serve this administration and work with Special Envoy Stern, but my appointment isalso a milestone for the intersex community which has been historically marginalized, if not entirely erased across the globe," Zieselman told the Washington Blade this week in a statement.
President Joe Biden in 2021 signed a memo that committed the U.S. to promoting LGBTQ and intersex rights abroad as part of his administration's overall foreign policy. The State Department earlier this year began to issue passports with an "X" gender marker.
"The Department of State is committed to promoting and protecting the human rights of all individuals, including intersex persons, who often face discrimination, harmful medical practices, violence, and social stigma solely based on their sex characteristics," a State Department spokesperson told the Blade in response to Zieselman's appointment.
Blinken: PEPFAR 'shows us what American diplomacy can do'
Secretary of state spoke at World AIDS Day event in D.C. on Friday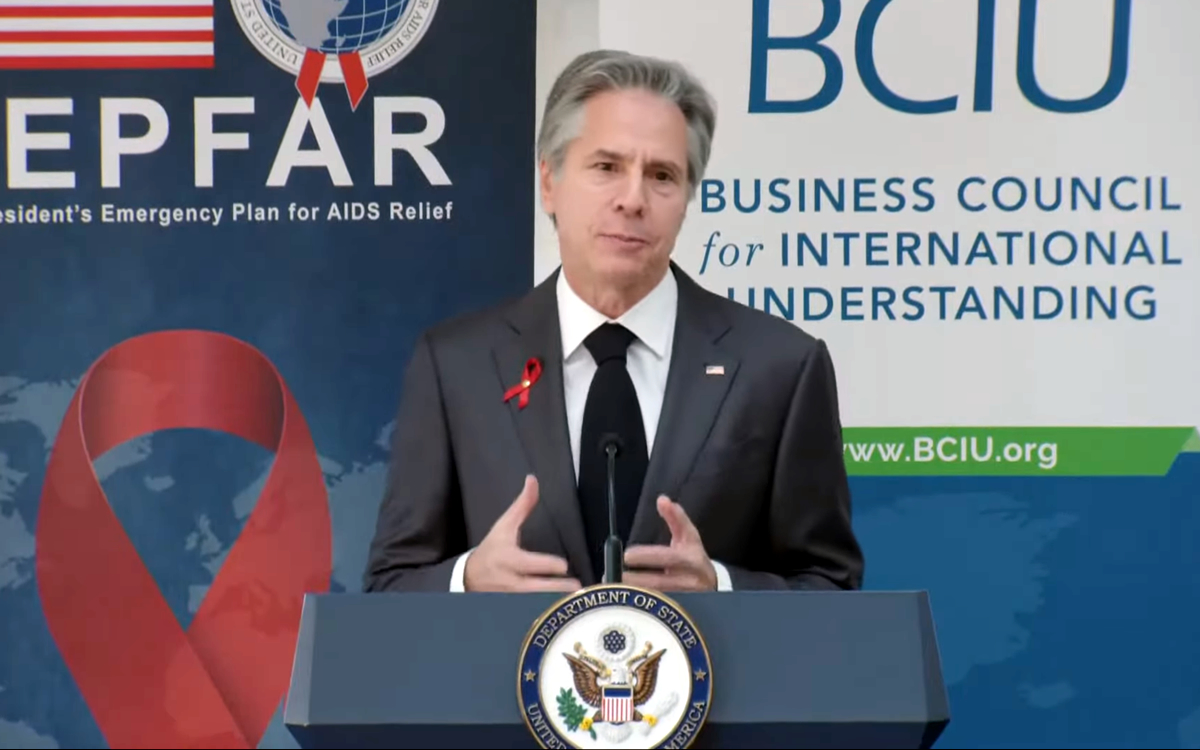 Secretary of State Antony Blinken on Friday noted the President's Emergency Plan for AIDS Relief has saved more than 25 million lives since its launch in 2003.
Blinken, who spoke at the Business Council for International Understanding's World AIDS Day event at the Hay-Adams Hotel in D.C., said the more than $100 billion the U.S. has earmarked for PEPFAR over the last two decades has funded 70,000 new community health clinics, 3,000 new laboratories and the hiring of 340,000 health care workers.
"Entire public health systems formed, with over a dozen countries which have either reached their HIV-treatment goals or managed control of the virus altogether," said Blinken.
Then-President George W. Bush in 2003 signed legislation that created PEPFAR. California Democrat Barbara Lee, members of the Congressional Black Caucus and Dr. Anthony Fauci, the director of the National Institute of Allergy and Infectious Diseases and chief White House medical advisor who is retiring at the end of this month, are among those who played a key role in PEPFAR's creation.
"PEPFAR has benefitted from bipartisan support, as we've heard, across four presidencies, across ten Congresses," said Blinken. "It's resulted in an investment of more than $100 billion to the global HIV/AIDS response. This is the largest commitment by one country ever to address a single disease."
Lee and Fauci were among those who attended the event alongside U.S. Global AIDS Coordinator John Nkengasong; Assistant Health Secretary Rachel Levine; Dr. Deborah Birx, the former White House Coronavirus Response Director, and HIV and Hepatitis Policy Institute Executive Director Carl Schmid.
Blinken in his speech noted "the systems put in place by PEPFAR have become an integral part of the health security architecture of countries around the world."
Blinken also said PEPFAR has bolstered responses to COVID-19, Ebola and the avian flu.
"We are continuing to build on PEPFAR's many successes to create a stronger global health security architecture to prevent, to detect, to respond to future health emergencies. Doctor Fauci, you once said that PEPFAR 'shows what the goodwill of a nation can do,' and you were right," said Blinken. "PEPFAR also shows us what American diplomacy can do: Bring together governments, bring together the public and private sectors, communities to tackle challenges that none of us can actually effectively deal with alone and that creates and has created a healthier, safer and ultimately more secure world."
Five-year PEPFAR strategy to target LGBTQ people
Blinken acknowledged there is still "very serious work still required for us to end the global HIV health epidemic by 2030," noting HIV/AIDS continues to disproportionately impact LGBTQ and intersex people and other marginalized groups.
"Too many countries still have fragile and insufficiently resourced public health systems, which makes it difficult to offer services beyond HIV/AIDS treatments, and that undercuts our capacity to respond to emerging threats," he said.
Blinken noted the U.S. on Thursday announced a new PEPFAR strategy that will help "fill those gaps" over the next five years. It includes the following:
• Targeted programming to help reduce inequalities among LGBTQ and intersex people, women and girls and other marginalized groups
• Partnerships with local organizations to help reach "hard-to-reach" communities.
• Economic development and increased access to financial markets to allow countries to manufacture their own antiretroviral drugs, tests and personal protective gear to give them "the capacity to meet their own challenges so that they're not dependent on anyone else."
"This latest PEPFAR strategy will keep making advancements like that possible so that millions more people can live healthy lives and live lives to their full potential," said Blinken.
U.S. diplomat says negotiations to release Brittney Griner have stalled
WNBA star remains in Russian penal colony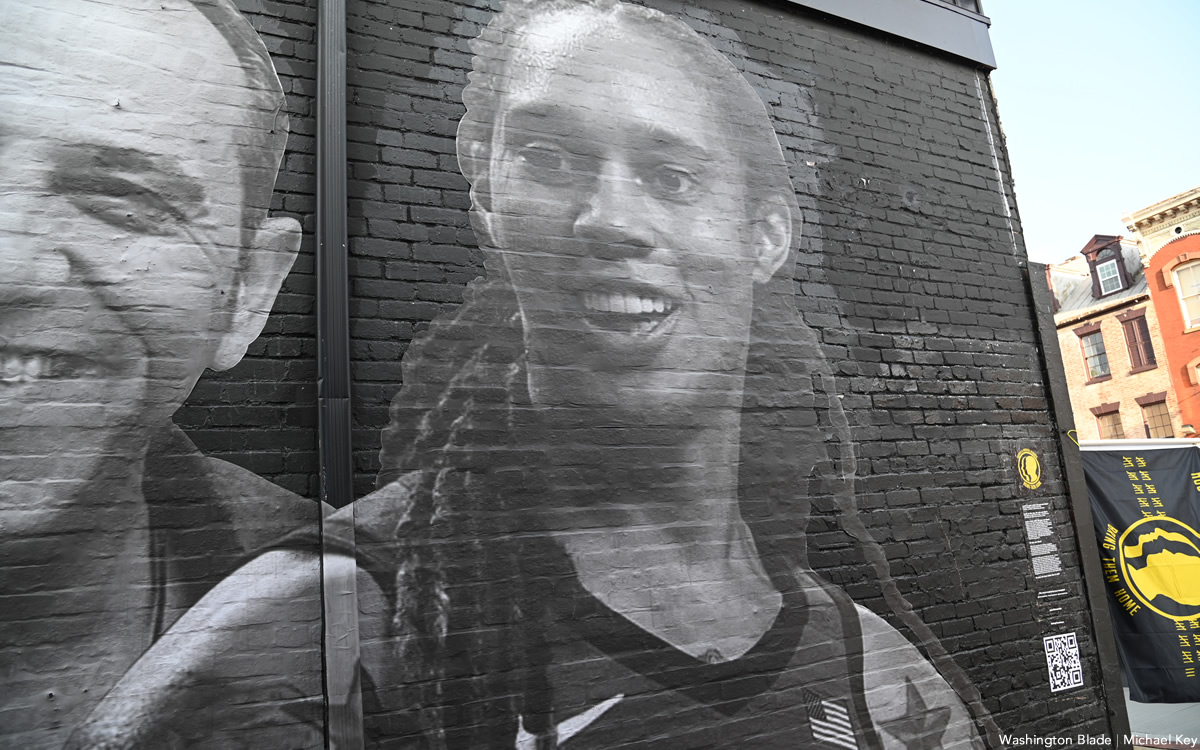 In remarks published Monday, Elizabeth Rood, the U.S. chargée d'affaires in Moscow, told Russia's state-owned RIA news agency that talks to free jailed Americans Brittney Griner and Paul Whelan were continuing through the "designated channel."
During the long ranging interview covering a variety of subjects, Rood was asked if she intended to visit the imprisoned WNBA star who is serving time in a Mordovian prison.
"Of course, we are going to do this as soon as the Russian authorities give us permission to visit Brittney Griner in the new colony where she was recently transferred," the American diplomat responded and in answer to a follow-up question regarding Griner's status. "As far as we understood from talking to her, she is healthy and doing as well as can be expected in her difficult circumstances."
RIA then focused on the negotiations asking for some of the details including the possibility of convicted arms dealer Viktor Bout being included in the "exchange list" in the potential prisoner swap deal between the Russian and American authorities.
"I can say that the United States continues to discuss with the Russian authorities through special channels the issue of the release of Brittney Griner and Paul Whelan. As we have already said, the United States has submitted a serious proposal for consideration. We finalized this proposal and offered alternatives. Unfortunately, the Russian Federation has so far received no serious response to these proposals, " the U.S. chargée d'affaires answered.
"However, I would like to emphasize that the main concern and the first priority of the U.S. Embassy is to ensure the well-being of the American citizens who are here. And the situation is not limited to the names of those who are mentioned in the media headlines — a number of American citizens are kept in Russian prisons. We are extremely concerned about the condition of each of them, and we continue to follow their affairs very closely and support them in every possible way," she added.
RIA then asked: "What did you mean by 'serious response' from Russia? Moscow has repeatedly stressed that the negotiations are being conducted through professional channels … What does the American side mean by "serious response"?
Rood answered telling RIA; "I mean, we have made a serious proposal that reflects our intention to take action to free American prisoners. We did not see a serious response from the Russian side to our proposal."
"By 'serious answer' do you mean consent?" RIA asked in a follow-up question.
"I mean an answer that would help us come to an agreement," she answered.
State Department says U.S. has raised LGBTQ, intersex rights with Qatar
Secretary of State Antony Blinken to travel to country on Nov. 21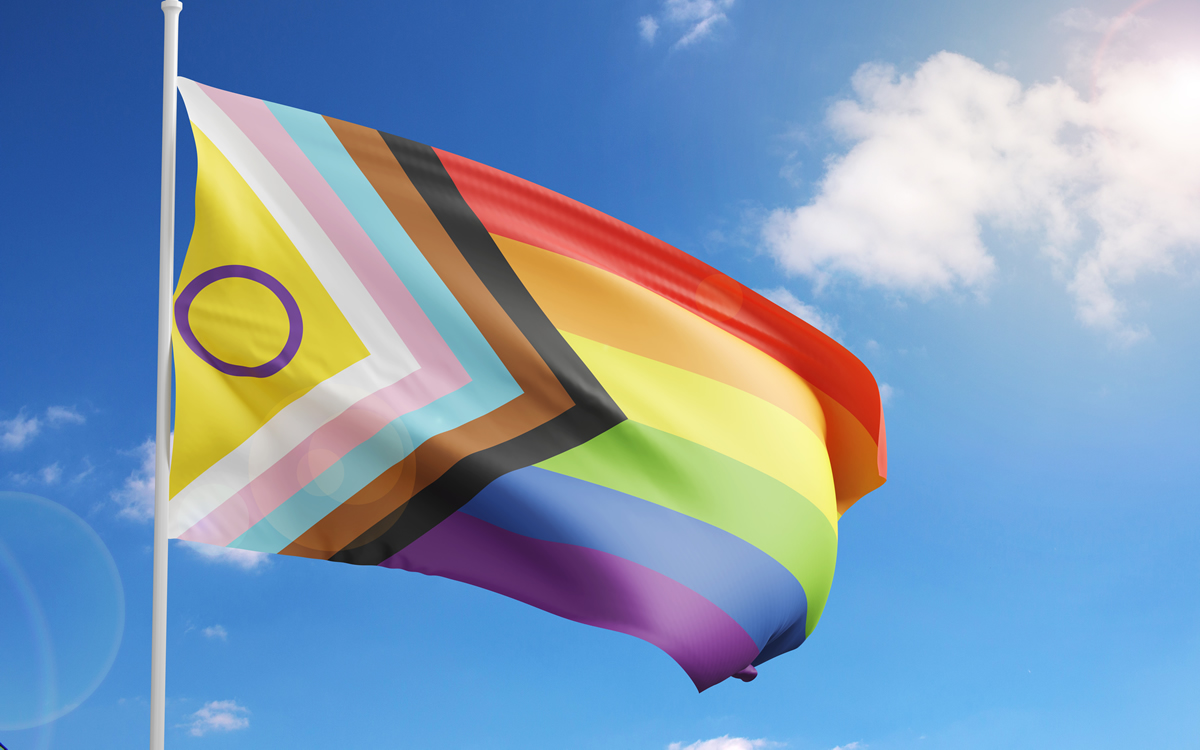 A State Department official on Friday said the U.S. has raised LGBTQ and intersex rights with the Qatari government ahead of the 2022 World Cup.
The World Cup begins in Qatar on Sunday.
Secretary of State Antony Blinken will travel to the country on Monday in order to open the fifth annual U.S.-Qatar Strategic Dialogue.
State Department Spokesperson Ned Price in a statement he released on Friday said Blinken will meet with Qatari Foreign Minister Mohammed bin Abdulrahman Al Thani and other officials. Blinken is also scheduled to attend the U.S. men's soccer team's match against Wales that will take place on Monday in Al Rayyan.
Deputy Assistant Secretary of State for Near Eastern Affairs Daniel Benaim on Friday during a virtual briefing that previewed Blinken's trip said he would "not going to get ahead of Sec. Blinken on his specific plans." Benaim, in response to the Washington Blade's question about whether Blinken plans to raise LGBTQ and intersex rights with Qatari officials, added they are "certainly an issue that we have raised with the Qatari government at depth and will continue to do so."
Qatar is among the handful of countries in which consensual same-sex sexual relations remain punishable by death.
Human Rights Watch last month published a report that noted "arbitrary" arrests of LGBTQ and intersex people between 2019 and September 2022 and several cases of "severe and repeated beatings" and "sexual harassment in police custody" during the aforementioned period. World Cup Ambassador Khalid Salman earlier this month described homosexuality as "damage in the mind" during an interview with a German television station.
Peter Tatchell, a British activist, on Oct. 25 protested the country's LGBTQ and intersex rights record while standing outside the National Museum of Qatar in Doha, the country's capital. British comedian Joe Harry Lycett has challenged David Beckham to walk away from a £10 million ($11.84 million) deal to be a World Cup ambassador.
Ten captains of European soccer teams that will compete in the World Cup have said they will wear "one love" armbands to show their support for LGBTQ and intersex people. The U.S. men's soccer team while in Qatar will have a redesigned logo with the Pride flag in its badge.
President Joe Biden in 2021 signed a memo that committed the U.S. to promoting LGBTQ and intersex rights abroad as part of his administration's overall foreign policy.