U.K. marks International Day to End Impunity for Crimes against Journalists
Media professionals around the world remain under attack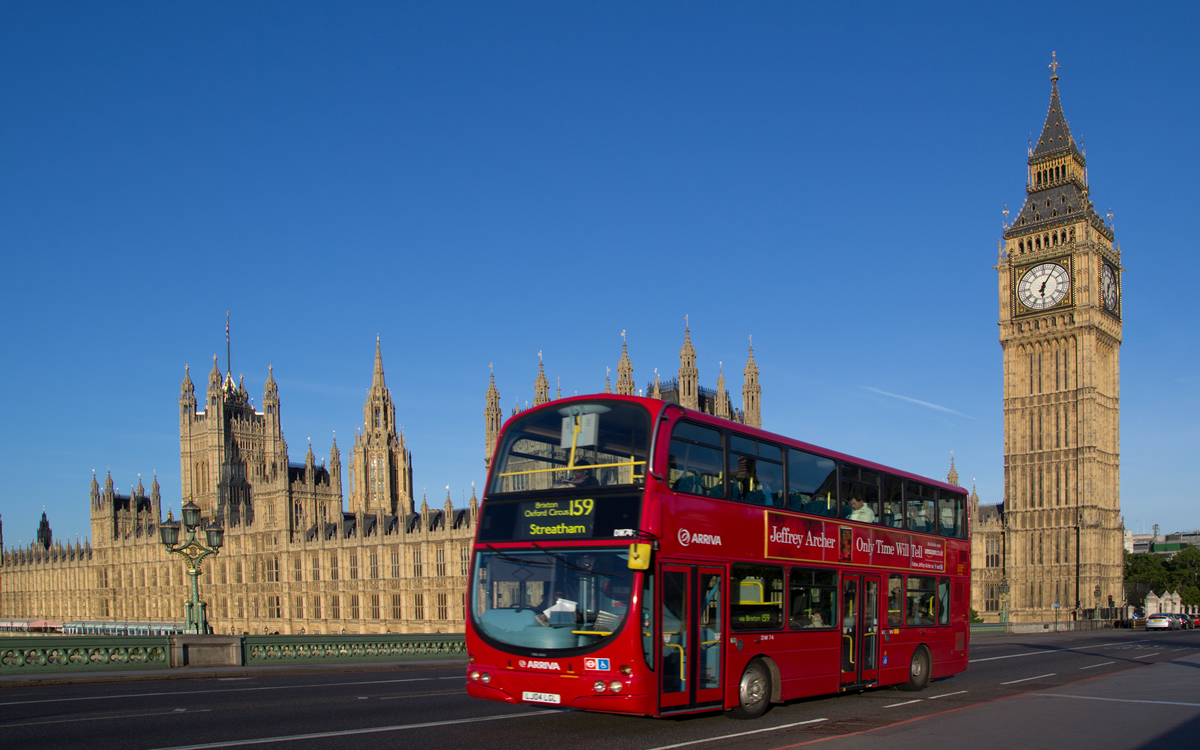 Journalists are under attack all over the world. This year, the number of journalists jailed for their work is at a global high, and already more than 70 journalists and media workers have been killed in carrying out their work. On average, every five days a journalist is killed for bringing information to the public. Perhaps just as worryingly, according to UNESCO, in the past 15 years, 87 percent of cases of killed journalists remain unresolved or unreported. 
So this Nov. 2, the U.K. joined UNESCO and the international community in marking the International Day to End Impunity for Crimes Against Journalists. Attacks against journalists and media workers must stop. Until they do, all countries need to work hard to make sure that where they are attacked, these cases are investigated, and those who are responsible brought to justice.
The U.K. has a long history of a vibrant and independent media, underpinning the values of our democracy. The U.K. has long supported media freedoms, both at home and in supporting the development of a strong and independent media in countries overseas. We believe that people must be able to discuss and debate issues freely, to challenge their governments, and to make informed decisions, supported by access to information provided by a strong, robust and independent media. We remain committed to raising violations of media freedom across the world at all levels. We believe those abusing or restricting media freedom must be held to account.
That's why in 2019 we launched the Media Freedom Coalition alongside our partners. The coalition now has over 50 members. A truly global coalition with members ranging from Japan to Ghana and Estonia to Costa Rica. Its aim is to defend media freedom. It has issued 29 statements, including in countries and situations where media freedom has been declining in some cases highlighting situations of individual journalists being targeted or calling out on more general attacks against the media. The coalition is also working tirelessly on the ground through our diplomatic network and with civil society figures, to support journalists and independent media under threat.
The U.K. has also provided over £500  million of Official Development Assistance to support the media and free flow of information in the past five years. This includes work to train journalists, to help media organisations produce high quality content and become more financially resilient in difficult times. It includes our support for media working in terrible conditions in Ukraine, providing them with protective gear and medical equipment to help them work as safely as possible. And it also includes our support for the BBC World Service, a powerful voice in independent and impartial broadcasting across the world which is operationally independent of the U.K. government.     
As part of our effort to create the Media Freedom Coalition, the U.K. helped establish the Global Media Defense Fund (GMDF) and we continue to support its fundamental work to enhance media protections and bolster the legal protection of journalists at threat. To date the fund has raised approximately $8 million through the donations of 16 donors. The fund is supporting more than 80 projects globally with over 3,000 journalists worldwide directly benefitting. Ongoing projects range from supporting legal clinics, lawyers' networks and other pro-bono media defense mechanisms to fostering strategic litigation against laws and judicial practice curtailing media freedom. In 2022 the U.K. donated a further £250,000 to the GMDF's Crisis Response Mechanism to help bolster efforts supporting journalists in Ukraine. UNESCO has run two calls for partnerships and received over 250 proposals from over around the globe. 
The GMDF has supported the High Level Legal Panel of Media Freedom Experts which works independently to produce best practices and model laws for states seeking to improve media freedom and advises governments on legislation to improve media freedom.
Finally, the U.K. also recognizes its responsibility to protect media freedom at home. The U.K. may not face the same challenges as some other states, but it is clear that journalists operating in the U.K. still face threats to their personal safety, largely through online abuse. We introduced our first National Action Plan for the Safety of Journalists last year. Our aim is to ensure that journalists operating in the U.K. are as safe as possible, reducing the number of attacks on and threats issued to journalists and ensuring those that are responsible are brought to justice.
Today and every day, the U.K. remains committed to promoting and protecting media freedom and celebrating the vital work of journalists and media workers around the world.
Brazil insurrection proves Trump remains global threat
Jair Bolsonsaro took page out of former U.S. president's playbook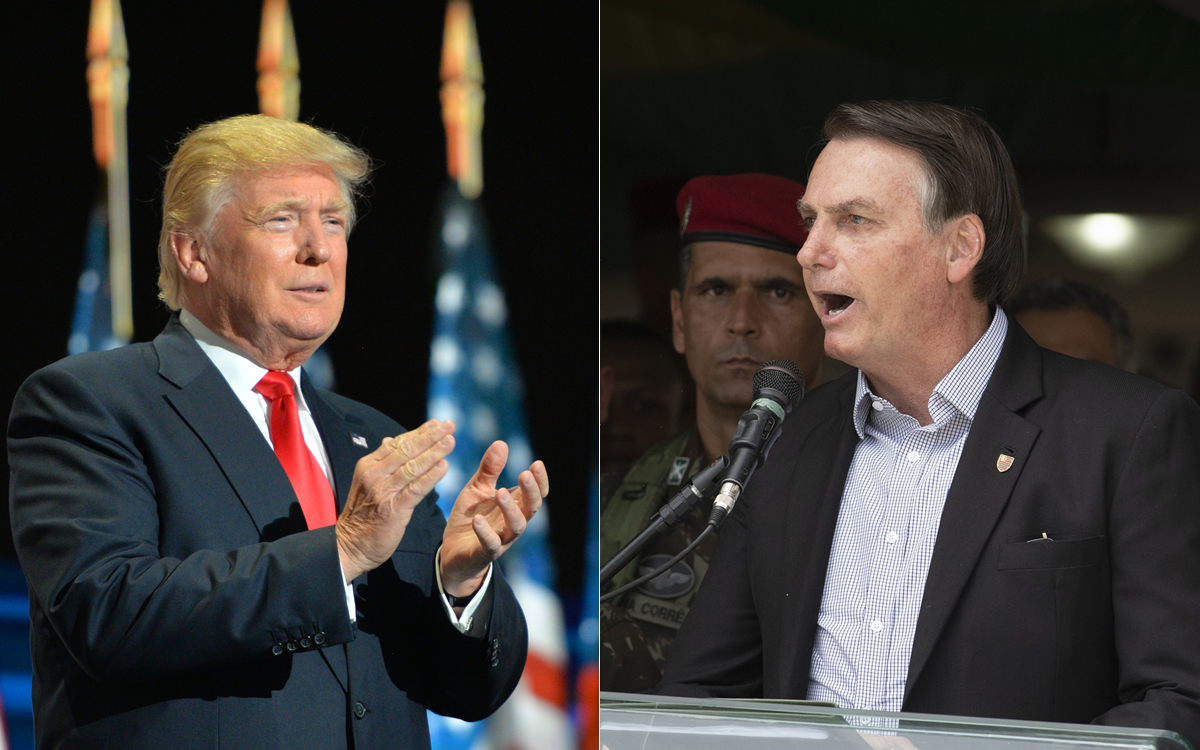 I was at home in Dupont Circle on Sunday afternoon when I learned that thousands of former Brazilian President Jair Bolsonaro supporters had stormed their country's Congress, Supreme Court and presidential palace. I grabbed my iPhone, used Google Translate to translate my initial thoughts into Brazilian Portuguese and sent them to many of the sources with whom I have worked while on assignment for the Washington Blade in the country.
"Muito perturbador a que está aconterendo em Brasília," I said. "What is happening in Brasília is very disturbing."
One source described the insurrection as "terrible." Another told me that "everything is chaos."
Toni Reis, president of Aliança Nacional LGBTI+, a Brazilian LGBTQ and intersex advocacy group, said what happened in Brasília was "horrible." Associaçao Nacional de Travestis e Transexuais (the National Association of Travestis and Transsexuals) in a statement said the insurrectionists "attacked democracy." Congresswoman Erika Hilton, who is transgender, described them as "terrorists."
The insurrection, which has been described as a "coup" and a "terrorist" act, took place two days after the U.S. marked the second anniversary of Jan. 6. I felt a real sense of déjà vu because what happened in Brasília was nearly identical to what I witnessed here in D.C. two years and two days earlier with Blade Photo Editor Michael Key and then-Blade intern Kaela Roeder.
Then-U.S. President Donald Trump refused to accept the 2020 presidential election results, and thousands of his supporters on Jan. 6, 2021, laid siege to the Capitol after he spoke at the "Stop the Steal" rally on the Ellipse. The insurrection began after lawmakers began to certify the Electoral College results.
Bolsonaro, who has yet to publicly acknowledge he lost to current Brazilian President Luiz Inácio Lula da Silva, flew to Florida on Dec. 30.
Da Silva's inauguration took place in Brasília on Jan. 1. Bolsonaristas laid siege to their country's Congress, Supreme Court and presidential palace a week later. 
"The Brazilian presidential election has fueled a misinformation emergency that has tipped the LGBT+ community into a boiling pot of fake news," wrote Egerton Neto, a Brazilian LGBTQ and intersex activist who is also an Aspen New Voices Fellow and manager of Oxford University's XX, in an op-ed the Blade published last Oct. 28, two days before Da Silva defeated Bolsonaro in the second round of Brazil's presidential election. "This is part of a broader global problem and we need a global plan to stop it."
I was on assignment in Mexico City on July 16, 2018, when Trump defended Russian President Vladimir Putin after their summit in Helsinki. I wrote in a Blade oped the "ridiculous spectacle … proved one and for all the U.S. under (the Trump) administration cannot claim with any credibility that it stands for human rights around the world."
"American exceptionalism, however flawed, teaches us the U.S. is a beacon of hope to those around the world who suffer persecution. American exceptionalism, however flawed, teaches us the U.S. is the land of opportunity where people can build a better life for themselves and for their families," I wrote. "Trump has turned his back on these ideals. He has also proven himself to be a danger not only to his country, but to the world as a whole."
Bolsonaro during a press conference with Trump at the White House on March 19, 2019, said he has "always admired the United States of America."
"This admiration has only increased since you took office," said Bolsonaro.
The so-called "Trump of the Tropics" clearly took a page out of his American ideological counterpart's anti-democratic playbook, and Sunday's insurrection in Brasília is the implementation of it. The bolsonaristas who stormed the Congress, the Supreme Court and the presidential palace perpetrated an assault on democracy in the name of their country's former president who cannot bring himself to publicly acknowledge that he lost re-election. Sunday's insurrection also proves that Trump, his enablers and those who continue to blindly defend and worship him remain as dangerous as ever.
New York Times' decision to hire anti-LGBTQ attorney as columnist is appalling
David French has worked for Alliance Defending Freedom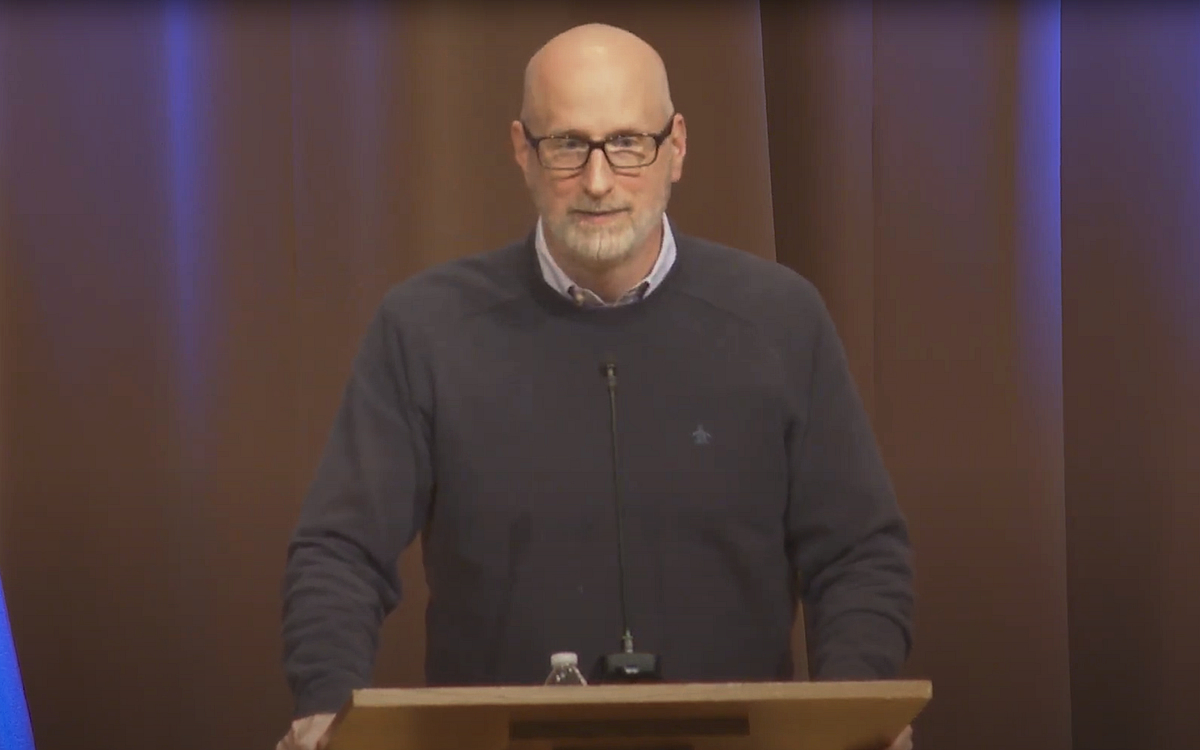 GLAAD, the world's largest lesbian, gay, bisexual, transgender, and queer (LGBTQ) media advocacy organization, is responding to the New York Times' recent announcement of their hiring of anti-LGBTQ attorney and writer David French as a columnist.
"It is appalling that the New York Times hired and is now boasting about bringing on David French, a writer and attorney with a deep history of anti-LGBTQ activism. After more than a year of inaccurate, misleading LGBTQ coverage in the Times opinion and news pages, the Times started 2023 by announcing a second anti-transgender opinion columnist, without a single known trans voice represented on staff," responded GLAAD President Sarah Kate Ellis. "A cursory search for French turns up numerous anti-LGBTQ articles and his record as an attorney for the Alliance Defending Freedom, an organization that the Southern Poverty Law Center designated an anti-LGBTQ hate group that actively spreads misinformation about LGBTQ people and pushes baseless legislation and lawsuits to legalize discrimination, including just last month at the Supreme Court. The Times left out these facts in its glowing announcement of French's hiring, and also forgot to mention his work as a co-signer on the 2017 Nashville Statement, which erased LGBTQ voices of faith and falsely stated 'that it is sinful to approve of homosexual immorality or transgenderism.' The Times had the gall to claim French as a 'faith' expert despite this known history.
The Times' opinion section continues to platform non-LGBTQ voices speaking up inaccurately and harmfully about LGBTQ people and issues. This is damaging to the paper's credibility. The Times opinion section editors' love letter to French yesterday shows a willful disregard of LGBTQ community voices and the concerns so many have shared about their inaccurate, exclusionary, often ridiculous pieces. Last year, the Times ended popular trans writer Jenny Boylan's column, leaving the opinion section with no trans columnists and a known lack of transgender representation on its overall staff. Who was brought on after Boylan? Pamela Paul, who has devoted columns to anti-transgender and anti-LGBTQ disinformation, and David French. This reflects a growing trend on the news and opinion pages of misguided, inaccurate, and disingenuous 'both sides' fearmongering and bad faith 'just asking questions' coverage. The Times started 2023 by bragging about hiring another anti-trans writer, so LGBTQ leaders, organizations, and allies should make a 2023 resolution not to stay silent as the Times platforms lies, bias, fringe theories and dangerous inaccuracies."
Examples of French's anti-LGBTQ activism:
Examples of NYT columnist Pamela Paul's anti-LGBTQ work:
Recent examples of inaccurate news coverage of LGBTQ people and youth, and their consequences:
In court documents, the state of Texas quoted Emily Bazelon's June 15 report in the New York Times Magazine to further target families of trans youth over their private, evidence-based healthcare decisions. Every major medical association supports gender affirming care as best practices care that is safe and lifesaving and has widespread consensus of the medical and scientific communities.
The World Professional Association of Transgender Healthcare (WPATH), the world's leading medical and research authority on transgender healthcare, criticized the Times' November 2022 article "They Paused Puberty, But Is There a Cost?" as "furthering the atmosphere of misinformation" about healthcare for trans youth, noting its inaccurate narratives, interpretations and non-expert voices. WPATH noted the Times elevated false and inflammatory notions about medications that have been used safely in non-LGBTQ populations for decades without an explicit statement about how the benefits of the treatment far outweigh potential risks.
Writer Michael Powell elevated anti-transgender voices to falsely assert, in a piece about one successful transgender athlete, that transgender athletes are a threat to women's sports. Powell's other pieces have been used to support Pamela Paul's inaccurate opinion essays falsely claiming "women" are being erased by the inclusion of trans people in discussions about abortion access.
Let light and love into our world this holiday season
Mainstreaming of antisemitism is at an unprecedented level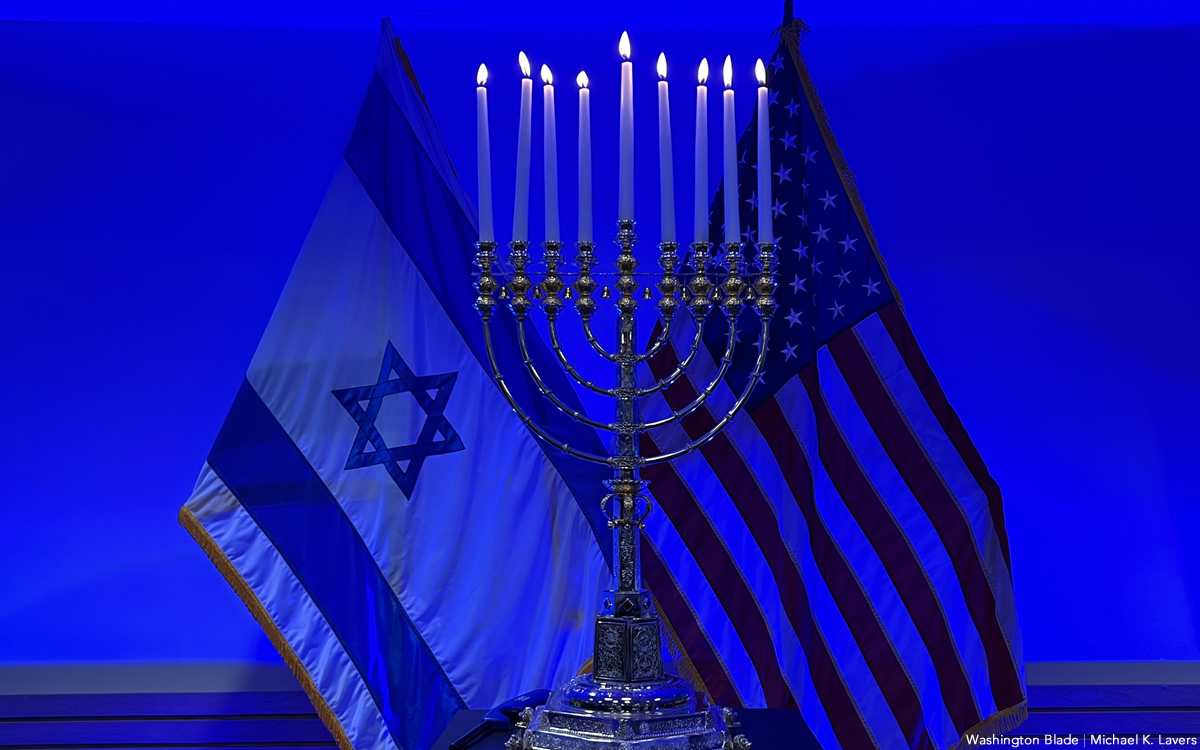 As the holiday season passes us by and we head into the new year, for many it is still the season of celebration. But we know all too well that these are dangerous times — particularly for marginalized communities.
In early November, the FBI alerted New Jersey Jews that they had credible information of a broad threat to synagogues in our state. It was a stunning alert — and half a million New Jersey Jews had to think twice about whether to attend their houses of worship. Later that month, a mass shooter opened fire at Club Q in Colorado Springs, murdering five people and injuring 25 more. It was yet another violent attack on the LGBTQ+ community.
In the face of such violence and hate, feelings of hopelessness can be inevitable. And yet, we must be resilient and strong in the face of hate because hate can never win.
I wasn't raised in a Jewish home. But nine years ago, I was proud to work with Bend the Arc: A Jewish Partnership for Justice. The group focuses on mobilizing Jews to advance social issues by speaking out against injustice and inequality. It was there and later working for Educational Alliance — a network of community centers in lower Manhattan — I learned about Jewish values, ultimately leaving an indelible mark on my work to this day.
In 2016, I became the executive director of Garden State Equality, the largest LGBTQ+ education and advocacy organization in New Jersey, with over 150,000 Members. Our work in advocacy, policy work and trainings create safe environments for youth, improve access to affirming healthcare for our community, and ensure our older adults are treated with dignity and respect.
A good leader should talk less and listen more. For years I had heard about the progress in Israel the LGBTQ+ community was making and wanted to learn more. The fact that Israel and New Jersey have roughly the same population was particularly intriguing to me. What could I learn to be a better leader and advocate for my community?
This past June, I had the opportunity to visit Israel for the first time with A Wider Bridge, an LGBTQ+ group that fosters closer ties between the Israeli and American LGBTQ+ communities.
It was a transformative experience both personally and professionally. What I saw there wasn't the conflict, it wasn't politics, and it wasn't religion. It was an LGBTQ+ community taking care of each other. I saw community groups in action, advocating for their equal rights. The government investment in LGBTQ+ issues was also extraordinary. It's a model for what our work demands here in New Jersey and around the country.
After my visit, I watched in dismay the recent election results in Israel, where far-right extremists have catapulted from the margins of society right to the heart of government. We know all too well here in the U.S. the impact that can have on social progress. The LGBTQ+ community needs our support now more than ever, both in Israel and around the world where extremism is on the march.
In recent months we've also seen the mainstreaming of antisemitism to an unprecedented level.
It's in the streets — the ADL noted over 2,700 incidents of antisemitism reported in 2021 — which was an increase of 34 percent from the previous year. In 2022, those numbers will rise even further.
It's in our politics — former President Trump openly dines with antisemites and Holocaust deniers.
It's in our culture — Kanye West's disgraceful attacks on the Jewish community were broadcast to millions of Americans across alternative networks. The big tech companies did their best to remove the content from their platforms, but it didn't matter. Countless Americans — many of them young people — were subjected to the vilest hatred from a cultural giant.
There is no avoiding hate in today's media environment. The mental health impact that it has on our communities is immeasurable. The impact it has on our physical well-being is tragic. The only way to protect our communities is to be seen and heard.
This holiday season, and moving into 2023, I encourage all of us to embrace the Jewish values of solidarity, shared liberation, dignity, equality, resilience, and moral courage as we confront these extremist threats. We must stand in solidarity because the threats facing the LGBTQ+ communities and the Jewish communities intersect. A hateful attack on any community is an attack on us all.
In the face of antisemitism, homophobia, transphobia, islamophobia and all form of intolerance, let us remember the words of Martin Luther King, Jr., "Darkness cannot drive out darkness; only light can do that. Hate cannot drive out hate; only love can do that."
Let us light our menorahs and string lights on our trees because together our light will drive out darkness, and together our love will drive out hate.
Christian Fuscarino is the executive director of Garden State Equality.