U.S. military's ban on enlistment by HIV-positive people faces legal challenge
This summer, the Department of Defense removed restrictions on deployment and stopped discharges of service-members who are HIV positive, provided they are asymptomatic and have a "clinically confirmed undetectable viral load."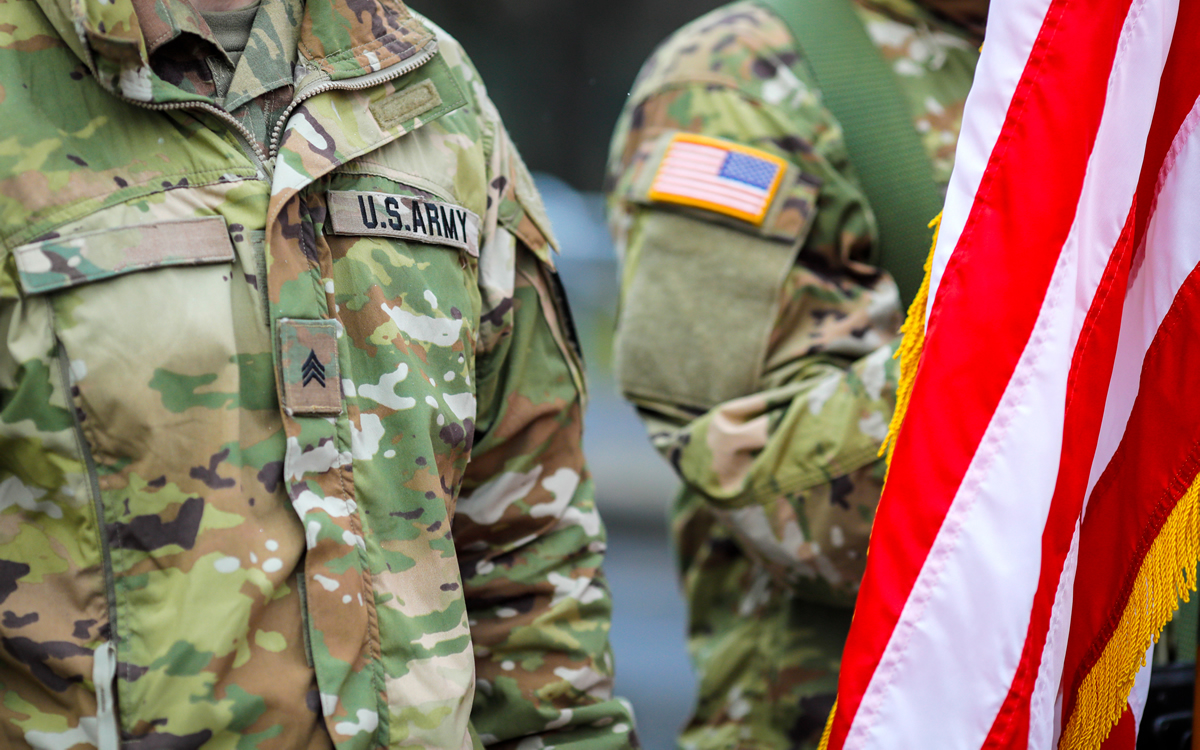 Lambda Legal and a coalition of law firms and attorneys filed a lawsuit Thursday in a federal Virginia district court challenging the U.S. military's prohibition of HIV-positive Americans from enlisting in the U.S. Armed Forces.
The legal challenge was filed on behalf of three individual plaintiffs and the Minority Veterans of America (MVA) in the U.S. District Court for the Eastern District of Virginia.
The action comes on the heels of the Department of Defense's updates this summer to its policies concerning HIV-positive service members.
On June 7, the agency announced it would not restrict the deployability or ability to commission, nor discharge or separate any service members based solely on their HIV-positive status, provided they are asymptomatic and have a "clinically confirmed undetectable viral load."
"For years, the military has found it difficult to meet the recruitment and end-strength goals for an all-volunteer force," Lambda Legal co-counsel Peter Perkowski, who is also the legal and policy director of MVA, said in a press release announcing the lawsuit.
"Given this reality, it is non-sensical for the nation's largest employer to turn away healthy, fit, and fully capable recruits just because they have HIV," Perkowski said.
"A positive HIV status alone has no effect on a person's ability to safely serve," Kara Ingelhart, senior attorney at Lambda Legal, said in the press release. "Because HIV disproportionately impacts LGBTQ+ people and people of color, this discriminatory policy is not only outdated, but is also a serious equity issue that has a significant impact on communities who already face countless systemic barriers to accessing full life in America."
White House vows to appeal ruling striking down student debt
Ruling comes from conservative Texas court and the administration's appeal will be heard by the country's most conservative appellate court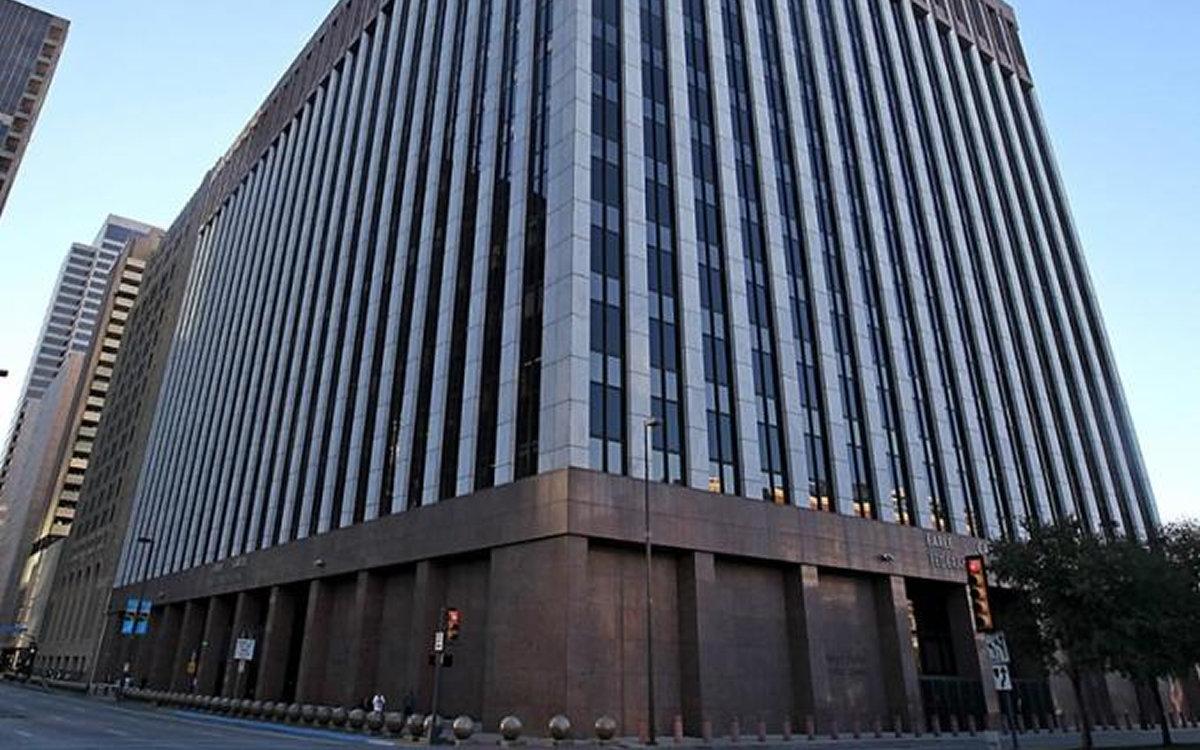 White House Press Secretary Karine Jean-Pierre released a statement Thursday night vowing to appeal the decision by a conservative federal district court in Texas that struck down the Biden-Harris administration's student debt relief program.
President Joe Biden and his administration "are determined to help working and middle-class Americans get back on their feet, while our opponents – backed by extreme Republican special interests – sued to block millions of Americans from getting much-needed relief," Jean-Pierre said in the statement.
Judge Mark T. Pittman, who was appointed by former president Donald Trump to serve on the U.S. District Court for the Northern District of Texas, ruled that the administration's program was a usurpation of power that belonged in the hands of Congress.
Sixteen million Americans have already been approved for student debt relief. The Department of Education will hold onto their information, along with that which has been submitted by 10 million other borrowers, pending a decision from the 5th Circuit Court of Appeals.
The appellate court is the country's most conservative, and therefore is expected to be sympathetic to arguments that the administration's program is an overreach of its legal authority.
The administration contends that Congress vested it with the authority to provide relief to student borrowers through the HEROES Act, which expands the Executive Branch's powers during times of national emergency, such as the COVID-19 pandemic.
The Supreme Court has refused to hear challenges to Biden's relief plan, and six conservative states have sued separately to stop implementation of the administration's program. So, the ultimate outcome will probably remain unclear for the foreseeable future.
Suspect in Paul Pelosi attack to face federal assault, attempted kidnapping charges
House Speaker Nancy Pelosi's husband attacked in San Francisco home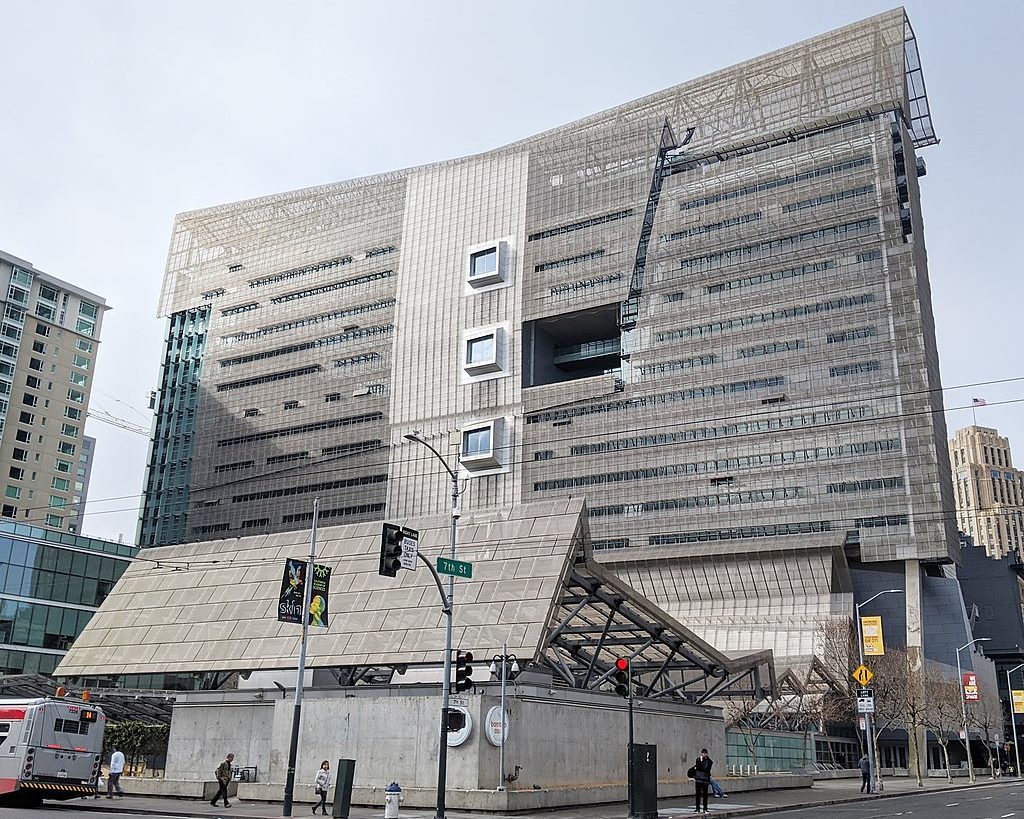 The 42-year-old suspect in the break-in and assault of House Speaker Nancy Pelosi (D-Calif.)'s husband, Paul Pelosi, was formally charged Monday with assault and attempted kidnapping in violation of federal law.
David Wayne DePape, 42, of Richmond, Calif., was arrested on Friday inside the Pelosi residence in San Francisco's Pacific Heights neighborhood by San Francisco Police Department police officers responding to a 911 call from Paul Pelosi.
Paul Pelosi was admitted to Zuckerberg San Francisco General Hospital for his injuries, the hospital confirmed. Paul Pelosi underwent what officials described as successful surgery to repair a skull fracture and injuries to his right arm and hands after he was seriously wounded in the attack.
Nancy Pelosi arrived in San Francisco late Friday aboard a U.S. Air Force VIP transport jet and published a "Dear colleague" letter this past weekend thanking fellow members of Congress for their support and expressing gratitude for the "quick response" of law enforcement and emergency services personnel.
U.S. Attorney Stephanie M. Hinds for the Northern District of California, Special Agent in Charge Robert K. Tripp of the FBI San Francisco Field Office and U.S. Capital Police Chief J. Thomas Manger made the announcement. Hinds' Special Prosecutions Section of the U.S. Attorney's Office for the Northern District of California is prosecuting the case.
According to the complaint, DePape was arrested on Friday inside the Pelosi residence by San Francisco police officers responding to a 911 call from Paul Pelosi. He later described to police that he had been asleep when DePape, whom he had never seen before, entered his bedroom looking for Nancy Pelosi.
According to the complaint, minutes after the 911 call, two police officers responded to the Pelosi residence where they encountered Paul Pelosi and DePape struggling over a hammer. Officers told the men to drop the hammer, and DePape allegedly gained control of the hammer and swung it, striking Paul Pelosi in the head. Officers immediately restrained DePape, while Paul Pelosi appeared to be unconscious on the ground. As set forth in the complaint, once DePape was restrained, officers secured a roll of tape, white rope, a second hammer, a pair of rubber and cloth gloves, and zip ties from the crime scene, where officers also observed a broken glass door to the back porch.
DePape is charged with one count of assault of an immediate family member of a U.S. official with the intent to retaliate against the official on account of the performance of official duties, which carries a maximum sentence of 30 years in prison. DePape is also charged with one count of attempted kidnapping of a U.S. official on account of the performance of official duties, which carries a maximum sentence of 20 years in prison.
The FBI San Francisco Field Office, the U.S. Capitol Police and the San Francisco Police Department are continuing to investigate the case.
Doctor, transgender spouse indicted for passing information to Russia
Jamie Lee Henry first active-duty Army officer to come out as trans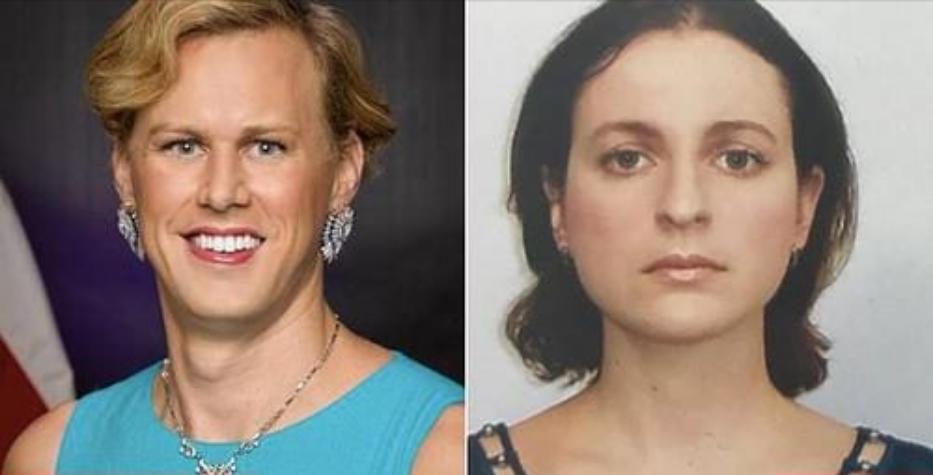 A federal grand jury on Wednesday handed down an indictment of a Johns Hopkins anesthesiologist and her spouse, a doctor and major in the U.S. Army, with conspiracy and for the disclosure of individually identifiable health information related to their efforts to assist Russia in connection with the conflict in Ukraine.
The office of the U.S. Attorney for the District of Maryland in a press release stated Anna Gabrielian, 36, and her spouse, Jamie Lee Henry, 39, both of Rockville, Md., both of whom had secret clearances, were attempting to provide medical information about members of the military to the Russian government.
Gabrielian and Henry met with an individual they believed to be associated with the Russian government, but who was, in fact, an Federal Bureau of Investigation Undercover Agent.
Court documents indicate Gabrielian told the FBI agent posing as a Russian operative that she had previously reached out to the Russian Embassy by email and phone, offering Russia her and her spouses' assistance.
According to the U.S. Attorney's office, Gabrielian told the FBI agent that, although Henry knew of Gabrielian's interaction with the Russian Embassy, she never mentioned Henry's name to the Russian Embassy.
In the narrative released by the U.S. Attorney's office, on Aug. 17, 2022, Gabrielian met with the FBI at a hotel in Baltimore. During that meeting, Gabrielian told the FBI she was motivated by patriotism toward Russia to provide any assistance she could to Russia, even if it meant being fired or going to jail.
She proposed potential cover stories for her meeting with the "Russians" and stressed the need for "plausible deniability" in the event she was confronted by American authorities. Gabrielian also told the FBI that, as a military officer, Henry was currently a more important source for Russia than she was, because they had more helpful information, including how the U.S. military establishes an army hospital in war conditions and information about previous training provided by the U.S. military to Ukrainian military personnel. 
Henry identifies as a "transgender military physician" on their Twitter account.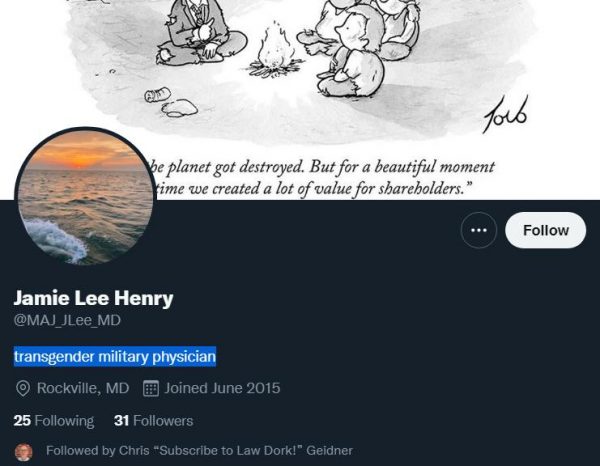 Henry received public attention in 2015 after becoming the first known active-duty Army officer to come out as trans.
Henry was at one point a member of SPARTA, the nation's largest nonprofit representing actively-serving trans U.S. servicemembers. A spokesperson for SPARTA, in an emailed statement commenting on the announcement of the arrest and indictment of Henry and their spouse told the Washington Blade:
"Transgender people are as diverse as the societies to which they belong. One's gender identity neither increases nor decreases a propensity towards alleged criminal activity."
As stated in the indictment, Gabrielian is an anesthesiologist and worked at Medical Institution 1 in Baltimore.
Henry, a major in the U.S. Army who held a secret-level security clearance, is Gabrielian's spouse and a doctor. During the time of the alleged conspiracy, Henry worked as a staff internist stationed at Fort Bragg, the home of the Army's XVIII Airborne Corps, headquarters of the U.S. Army Special Operations Command and the Womack Army Medical Center.
Gabrielian was scheduled to have initial appearance at 11:30 a.m. on Thursday in U.S. District Court in Baltimore before U.S. Magistrate Judge Brendan A. Hurson. Henry is also expected to have an initial appearance today, although a time has not yet been set.
Full statement from SPARTA:
"SPARTA, a non-profit advocacy organization representing transgender Service members in the United States, is saddened to learn of the arrest and indictment of Jamie Lee Henry, an officer in the U.S. Army and a medical doctor.
SPARTA has long advocated for the inclusion and total equity for transgender persons throughout the United States uniformed services. Today, thousands are serving honorably and authentically at home stations worldwide.
The actions alleged in the indictment do not reflect Henry's identity as transgender. Their alleged actions are those of an individual and should not be taken as a representation of transgender people broadly or transgender members of the military specifically.
All people in the United States are entitled to the same rights, including due process and the presumption of innocence in this case. SPARTA does not condone any actions alleged in the indictment and expects the process to play out fairly and equitably as it would for anyone accused of a crime."