Chilean government seeks to implement LGBTQ, intersex rights agenda
Conservative newspaper incorrectly reported ministry plans legislation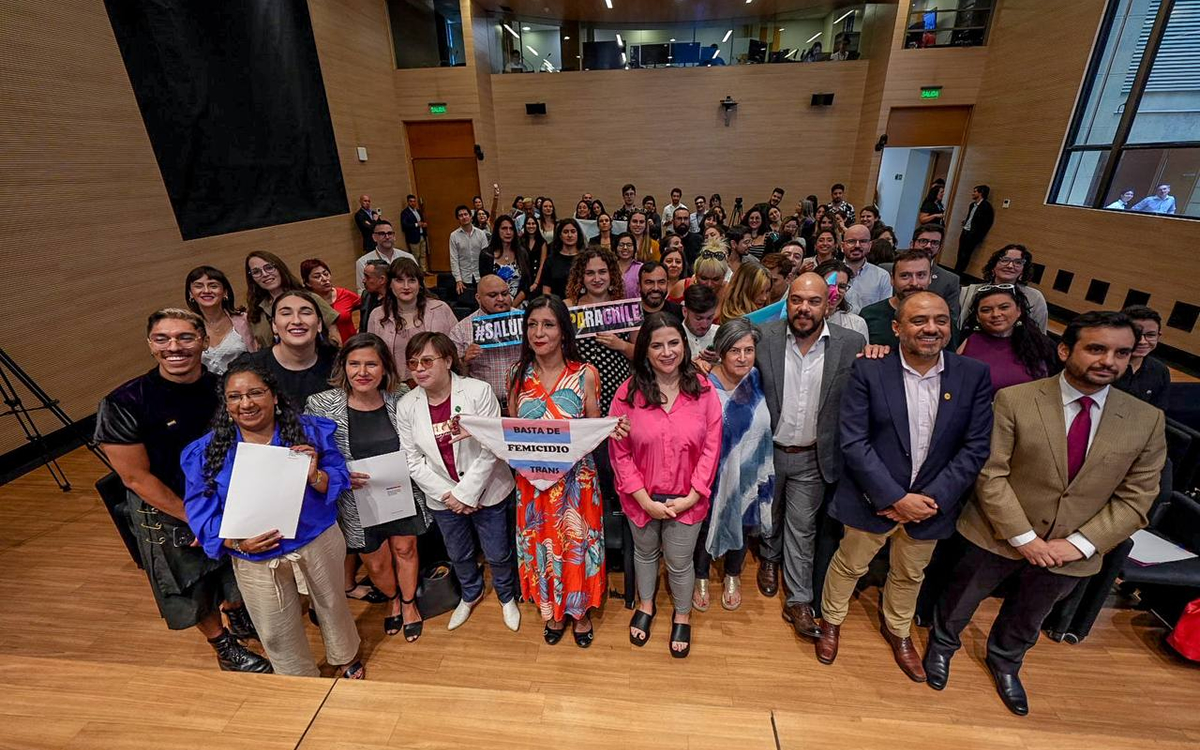 A conversative Chilean newspaper's article on Sunday that said the Women and Gender Equity Ministry was preparing to introduce a bill that would create an LGBTQ and intersex rights undersecretariat prompted mixed reactions across the country.
The ministry in 2022 launched its first "LGBTIQA+ Roundtable" that includes representatives of different public institutions, organizations and Chilean LGBTQ and intersex activists who are working to improve the quality of life for the country's queer community that over the last year has seen an increase in attacks and hate crimes.
LGBTQ and intersex rights in Chile have gained ground over the last decade.
Civil unions, marriage equality, transgender rights and an anti-discrimination law are some of the successes that took time to take effect. There is, however, no state institution or public policy that works to ensure historically discriminated LGBTQ and intersex Chileans are included. This is why activists feel the "LGBTIQA+ Roundtable" that President Gabriel Boric's government is promoting is an unprecedented opportunity.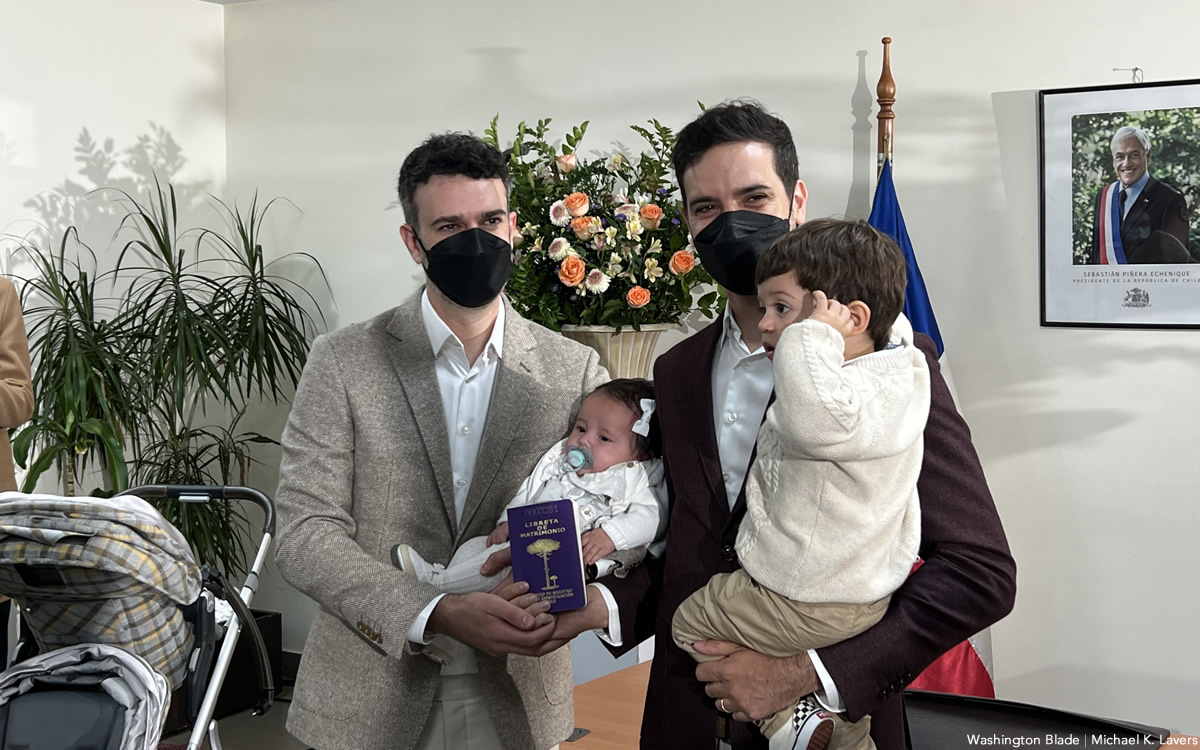 Forty-two organizations from across Chile participated in the roundtable during its first year, which culminated on Jan. 6 with the signing of an agreement between the Women and Gender Equity Ministry's Women and Gender Equality Undersecretariat and the Interior and Public Safety Ministry's Crime Prevention Undersecretariat to assist people across the country who are victims of anti-LGBTQ attacks. The roundtable at the same time also announced it will send a bill to Congress later in 2023 that would expand the ministry's mandate to ensure "the LGBTIQA+ community is included."
There has yet to be an announcement on the creation of an LGBTQ and intersex undersecretariat.
Most Chilean media outlets covered this report after El Mercurio published it on Sunday. José Antonio Kast, an extreme right-wing politician who is a former presidential candidate, on his Twitter account criticized what turned out to be inaccurate.
"Chile is poorer, more violent and insecure than a year ago and the inept government is dedicated to enlarge the State to deepen its ideological agenda, instead of solving social urgencies," wrote the Republican Party leader.
The ministry told the Washington Blade that "the roundtable with organizations from the LGBTIQA+ community has just been finalized."
"One of the demands is to have an institutionality," said the ministry. "During 2023 it will be defined which is the progressive path, while the anti-discrimination law is improved at the same time."
Women and Gender Equity Undersecretary Luz Vidal Huiriqueo on her social media networks said "we met with LGBTQ+ organizations for seven months" and the ministry made "security, employment and health priorities."
"On the 1st we advanced in an agreement with (the Crime Prevention Undersecretariat) to properly address and for the long challenges we committed to propose an institutional mechanism," said Vidal.
Vidal said in an exclusive interview with the Blade before El Mercurio published its inaccurate report that "finding and giving answers to the demands of the LGBTIQA+ population in Chile is a commitment for President Gabriel Boric's government that will not be put aside for anything."
"We at the (Women and Gender Equality Ministry) have embraced the day-to-day needs that this community, in many cases, has to survive," said Vidal from her office. "That is why, from our ministry, we have created this intergovernmental roundtable to have a fluid and permanent communication with LGBTIQA+ organizations.
Vidal added Boric "instructed us to move from discourse to action."
"We have to get to work. We have to implement the agreements," said Vidal. "We can't just make pretty announcements and that is our commitment. The commitment we have today is to work for women, for gender equity, for and with the entire population, in favor of all citizens and of those who lack the presence of the State."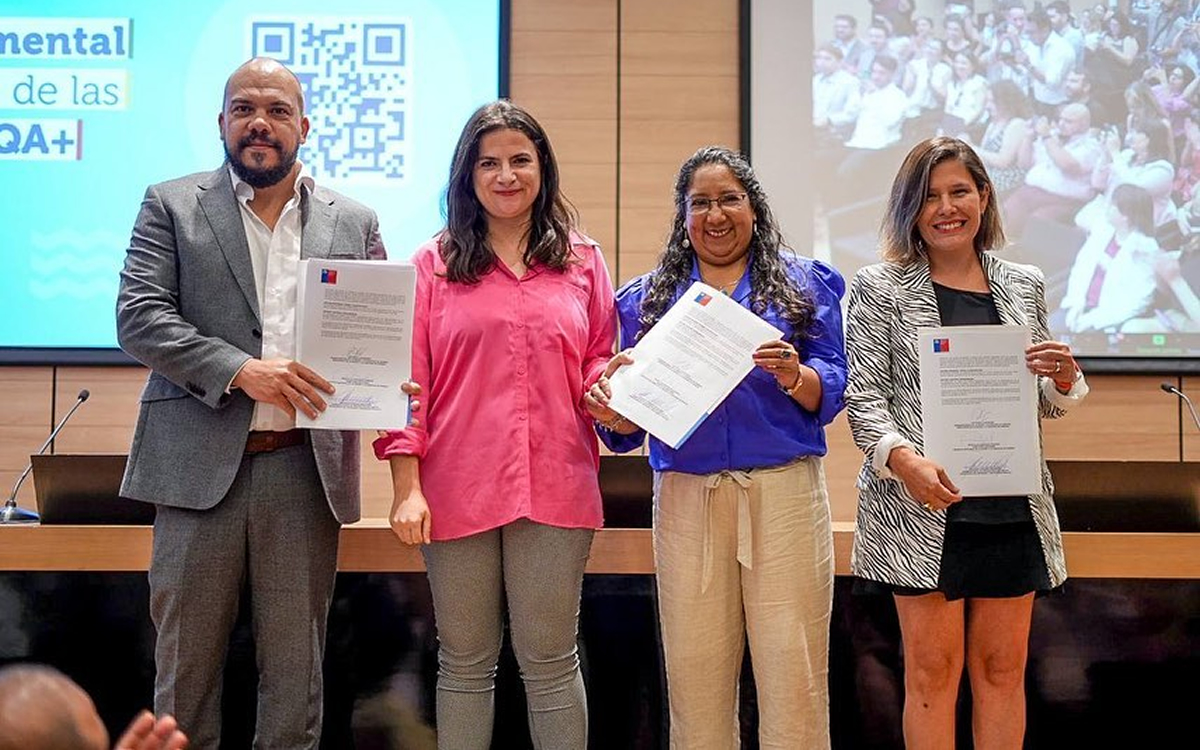 The undersecretary told the Blade the need to incorporate the queer community into the ministry's work is important because "the State, as of today, has no powers to specifically address the LGBTQ+ population."
"We need to create a progressive path that, whether an institutional or other figure, allows us to implement public policies," she said.
That supposed institutionality was the one that sparked controversy last Sunday and it will not be an easy path, regardless of the mechanism that Boric's government ultimately chooses to implement.
"I think it is not going to be an easy process," said Vidal. "It is not going to be a project that we can say, we are going to take them out at the end of the year, that is clear to us. Even today it is difficult to move forward with projects or the work that the ministry is doing because we currently have a Congress with political forces that are against inclusion and respect for diversity. This is present in our Congress, and it is also present in several Latin American countries."
Emilia Schneider, Chile's first trans congresswoman, on the other hand told the Blade that "it seems to me that the announcement of an institutional framework for the LGBTI community within the Women's Ministry, and also in what has been working with the Justice Ministry to advance in an institutional framework against discrimination, regarding the reform of the Anti-Discrimination Law are two fundamental steps to advance in dignity and rights for sexual diversities and dissidences." 
Schneider said it is important "to make a permanent change in the State, which recognizes the importance of having a space that responds to the needs of the queer population and takes charge of combating inequality, discrimination and violence to which our community is exposed."
"It seems to me that this is one of the most important commitments, which if realized would be a fundamental legacy of this government in matters of sexual diversity and dissidence," she said.
Ignacia Oyarzun, coordinator of public policies for Asociación OTD Chile, the country's most important trans rights organization, said the implementation of an institutional framework to advance LGBTQ and intersex rights "is an advance that goes in the direction of establishing what will be a trans labor quota to achieve a greater integration of the community in society."
Oyarzun noted employers do not hire people who are trans, or fire them without reason. This lack of employment opportunities, according to Asociación OTD Chile, makes trans people more vulnerable to violence.
Jorge Muñoz of Movimiento Organizado de Gays, Lesbianas, Trans y Heterosexuales (MOGALETH) in Puerto Montt, a city that is roughly 640 miles south of the capital of Santiago, also participated in the roundtable. Muñoz told the Blade that "any approach from the central power to civil society, and especially to the regions, is positive." 
"In this context, we consider it an advance in terms of the demands of the collective in the struggle for the recognition of the historical violation of our rights," said Muñoz. "The State's recognition of mistreatment and hate speech towards dissidents has historically been centralized. The regions where we also suffer harassment, mistreatment, difficulties in access to health, education and work have been relegated throughout history. In this sense, what we value most is the recognition of our demands in the territorial context."
Gay man's murder in Argentina underscores growing concerns over hate crimes
Alejo Portillo stabbed 42 times last month in Misiones province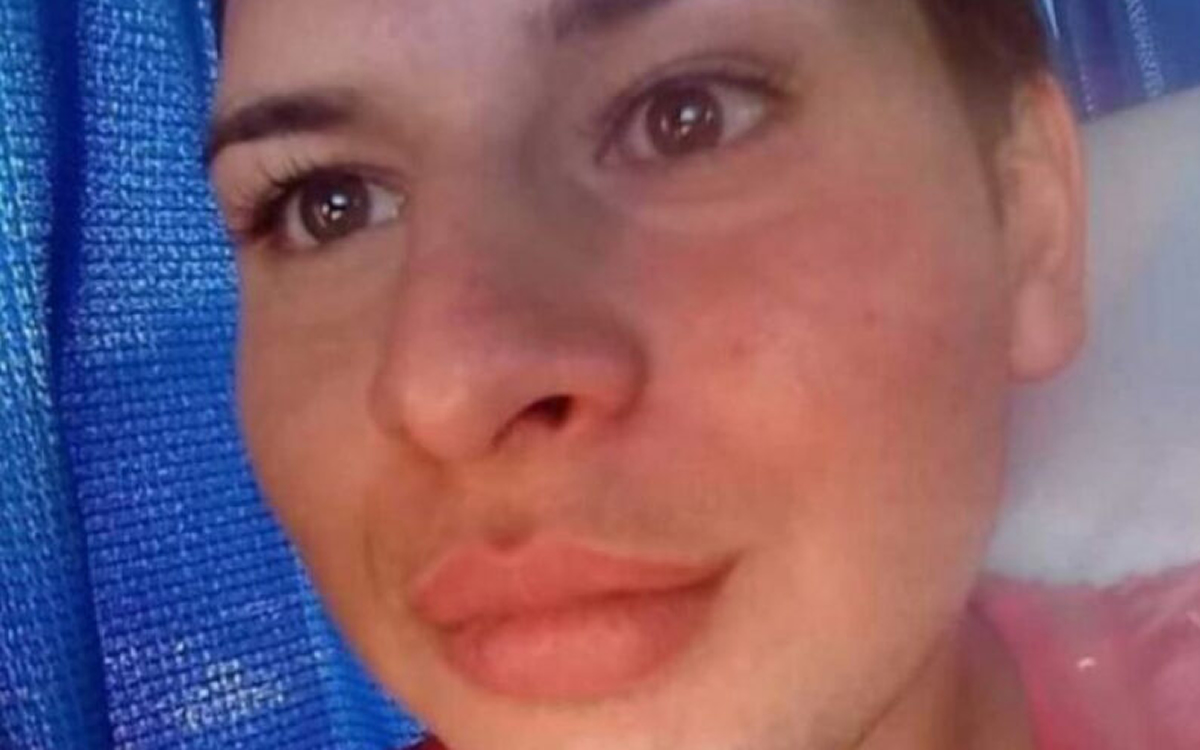 Authorities in Argentina's Misiones province on Dec. 30 found a 20-year-old gay man dead with 42 stab wounds to his body.
Alejo Portillo was found in the town of Colonia Azara. His murder underscores an increase in hate crimes in Argentina over the last year, even though queer people have more rights than almost any other country in Latin America.
Data from the Lesbian, Gay, Bisexual and Trans Federation of Argentina indicates hate crimes based on sexual orientation and gender identity increased in Argentina in 2022. The group recorded 129 deaths last year, compared to 120 the previous year.
Portillo's mother, Alejandra Benítez, found his body after she tirelessly searched for him when the Argentine police refused to help her. She said she sensed that something "horrible had happened to him" from the moment her son disappeared.
The main suspect is a 20-year-old man with whom Portillo was in love and with whom he had a hidden relationship. Argentine media reports indicate Portillo's body was found naked and showed signs that he had been raped.
Benítez spoke with Misiones Cuatro TV, a local television station.
She said she saw her son for the last time on Dec. 28 when she said goodbye to him after he borrowed his sister's bicycle.
"He was invited by someone he knew to the place where my son went," said Benítez. "He wasn't going to go to that place for nothing. He knew who he was going to meet."
She said on Dec. 29 she was already worried because her son did not return to the house where he lived, and he was not answering her WhatsApp messages. Benítez began to search for him herself, even though she did not have access to a vehicle.
"I don't know what happened, I can't understand," Benítez told Misiones Cuatro TV. "My son was not hurting anyone."
A march took place in Colonia Azara a few weeks ago. Participants demanded justice for Portillo's death and urged authorities to classify it as a hate crime.
Trans Travestis No Binarie Maricas Gay y Lesbianas de Oberá Misiones, a local queer rights group known by the acronym TTNBMGLOM, condemned Portillo's murder and pointed out "we want to publicly pronounce our voices and feelings in relation to the murder of Ema Portillo (self-perceived as Alejo,) that occurred in the town of Azara-Misiones."
"In view of the facts, we believe it is important to highlight and underline that the homicide of Alejo Portillo is a case of hate crime," said TTNBMGLOM on Instagram. "Alejo was stabbed because he was homosexual, because of his orientation and gender identity. For being a person of non-heterosexual identity."
"Alejo Portillo's hate crime is clearly a symptom of the reality that LGTB existences and identities live in the province of Misiones, especially removed from the large urban epicenters," María Alejandro, a nonbinary activist from Misiones, told the Washington Blade, referring to Buenos Aires, the country's capital.
María Alejandro added "(people with) LGBT identities live in a situation of extreme discrimination, marginalization and violence. And this was what was happening to Alejo in his community. He was one of the few people who publicly expressed his identity and sexual orientation, therefore, he was clearly pushed towards exclusion and discrimination."
María Alejandro said "the particularity of the crime, the excessive and symbolic violence that provokes Alejo's death and the deep context of discrimination, stigmatization and marginalization that he lived in his community allow us to sustain that it is a hate crime. Alejo's body shows clear signs of an act committed with a high degree of violence. There are 42 stab wounds."
María Alejandro mentioned to Blade that they demand an investigation similar to the case of Evelyn Rojas, a transgender woman who was murdered by her partner in Misiones. 
Authorities determined Rojas' murder was a hate crime, and her partner last year received a life sentence.
Brazilian LGBTQ lawmakers threatened during conference
VoteLGBT organized Brasília gathering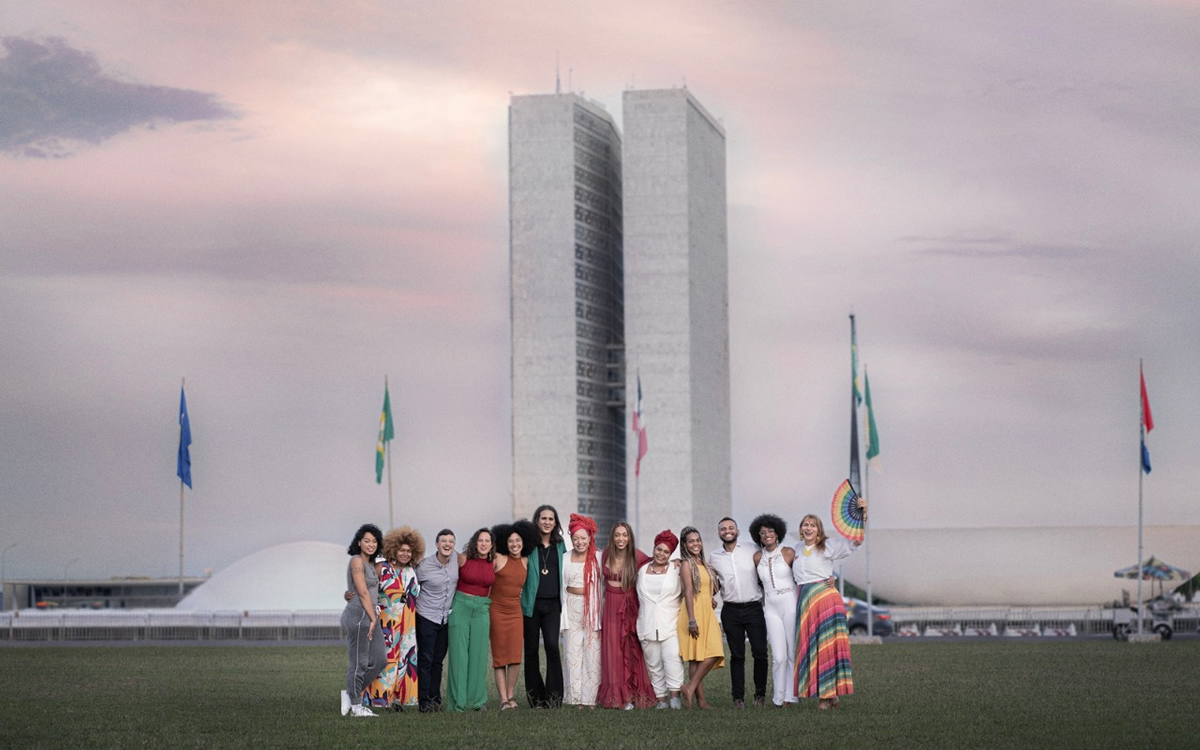 The LGBTQ Victory Institute on Tuesday condemned the threat that Brazilian lawmakers received during a conference in which it participated in the country's capital.
A press release notes São Paulo Legislative Assemblywoman-elect Thainara Faria, a Black bisexual woman who is a member of President Luiz Inácio Lula da Silva's Workers' Party, on Jan. 20 "received a threatening, racist and LGBT-phobic email that indicated that they physical integrity of the representatives-elect at our event was at risk."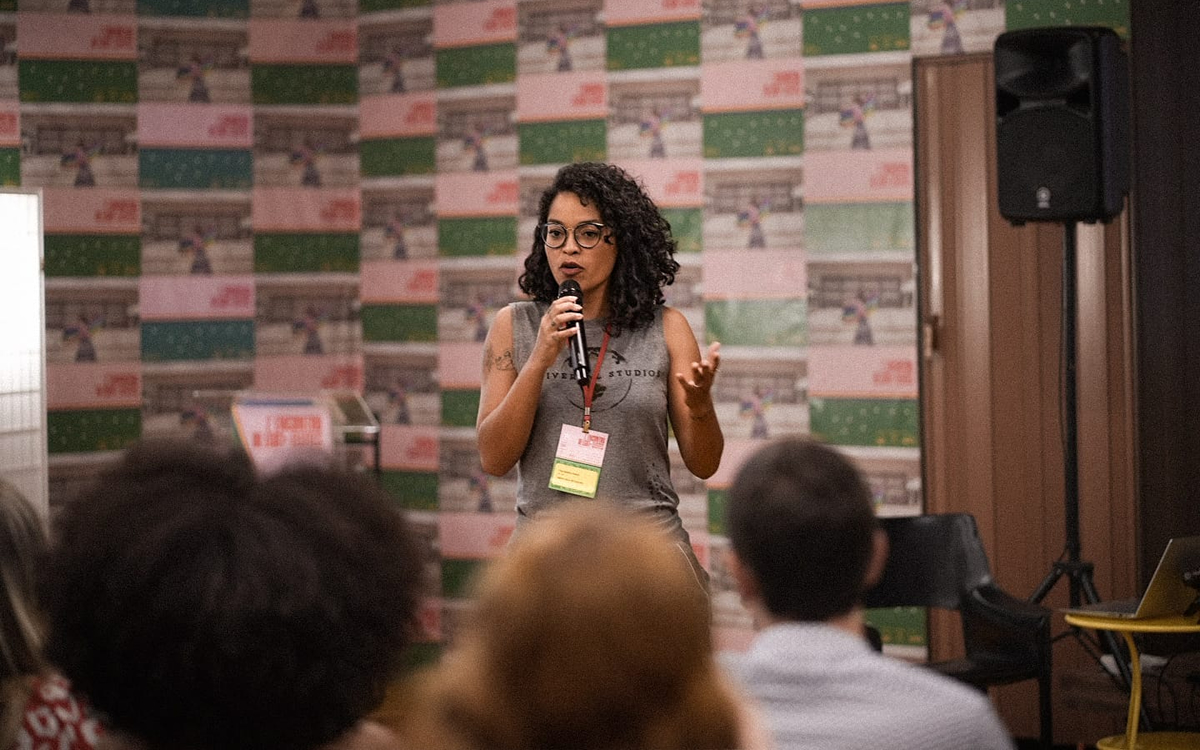 Faria is one of the 18 openly LGBTQ congressional and state legislative candidates who won election last October. She, along with transgender Congresswomen Erika Hilton and Duda Salabert and 11 of the other elected officials, attended the first-of-its-kind conference that took place in Brasília.
The Victory Institute notes VoteLGBT, the main organizer that seeks to increase the number of LGBTQ and intersex people in Brazilian politics, reached out to Fábio Félix, a gay member of the Socialism and Liberty Party who is a member of the Federal District's Legislative Chamber, and Congresswoman Erika Kokay, a member of the Workers Party who represents the Federal District, after Faria received the threat. Félix and Kokay then contacted local authorities who provided conference participants with a police escort.
Officers patrolled the conference venue, and organizers increased private security. The Victory Institute also notes two Brazilian government ministries — the Human Rights and Citizenship Ministry and the Justice and Public Safety Ministries — have begun to investigate the threat.
The Equal Rights in Action Fund co-organized the conference along with VotoLGBT and the Victory Institute. Associaçao Nacional de Travestis e Transexuais (National Association of Travestis and Transsexuals), a Brazilian trans rights group known by the acronym ANTRA, and Associação Brasileira de Lésbicas, Gays, Bissexuais, Travestis, Transexuais e Intersexos (Brazilian Association of Lesbians, Gays, Bisexuals, Travestis, Transsexuals and Intersex People) are among the other groups that sponsored the gathering.
Faria, along with the other elected officials who attended the conference and the groups that organized and sponsored it, in a joint statement said "fascism uses terror in an attempt to paralyze and weaken our fight."
"They attack us because of our project is powerful," it reads. "We understand that the best response to this attack — in addition to quickly protecting the threatened representative, reinforcing the security at the event and contacting the competent authorities — is to continue with our agenda and scheduled programming."
The conference took place less than two weeks after thousands of former President Jair Bolsonaro supporters stormed the Brazilian Congress, Supreme Court and presidential palace.
Bolsonaro, a member of the right-wing Liberal Party, sought to discredit the country's electoral system ahead of last October's presidential election. Da Silva defeated him in the second round, but Bolsonaro never publicly acknowledged he lost. Bolsonaro flew to Florida two days before Da Silva's inauguation, which took place on Jan. 1.
Both Hilton and Salabert received threats during their respective campaigns.
Hilton, a Black travesti and former sex worker who was a member of the São Paulo Municipal Council before she won her seat in Congress, acknowledged concerns about her safety when she spoke with the Washington Blade shortly after her election. A security guard stood a few feet away from her while she spoke with this reporter at a pro-Da Silva rally in São Paulo's Praça Roosevelt.
"I am afraid, but I think that this fear is not going to be able to stop me," Hilton told the Blade. "It is the fuel that motivates me."
Former Congressman Jean Wyllys, who is openly gay and a vocal Bolsonaro critic, in 2019 resigned and fled the country after he received death threats.
Rio de Janeiro Municipal Councilwoman Marielle Franco, a bisexual woman and single mother of African descent who grew up in a favela near the city's international airport, and her driver, Anderson Gomes, were murdered on March 14, 2018. Bolsonaro was not president at the time, but one of the two former police officers who have been arrested and charged with the murders lived in the same condominium complex in Rio's exclusive Barra da Tijuca neighborhood in which the now former president lives. Franco's widow, Rio Municipal Councilwoman Mônica Benício, last March described this fact to the Blade as "just a coincidence."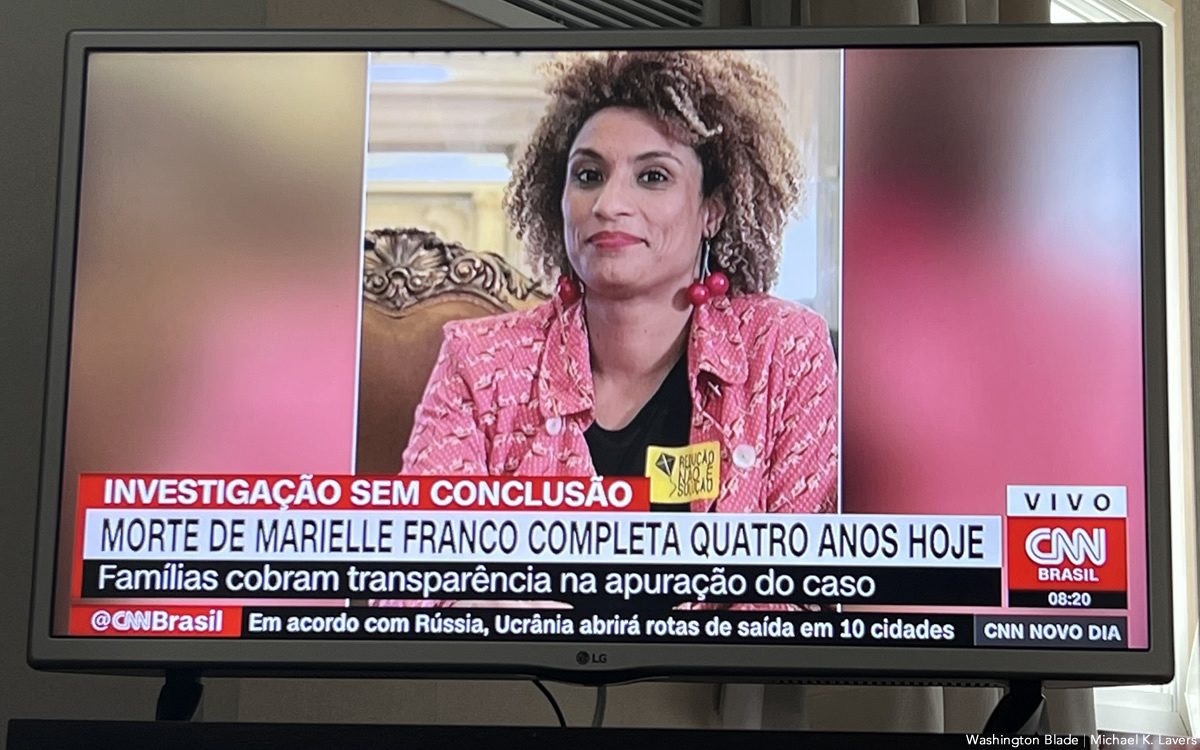 'We will continue fighting for a democracy for all'
The joint statement that Hilton and the other conference participants signed states the threats against them is "a good example of how political violence works, seeking to silence our voices."
"Despite the sabotage of many different actors, including some in their own parties, LGBT+ candidates received more than 3.5 million votes in 2022," it reads. "Traditional politics needs our voices, because we do not advocate for LGBT+ issues alone; we propose innovative public policies to fight hunger, lack of housing, discrimination and all of the evils plaguing our people."
"LGBT+ political strategies will continue to flourish in all spaces, despite threats to any elected representative," adds the statement. "Attacks will be met with investigations and accountability. United and strong, we will continue fighting for a democracy for all."
Bolsonaro supporters storm Brazilian Congress, Supreme Court and presidential palace
LGBTQ and intersex advocacy groups condemn 'coup'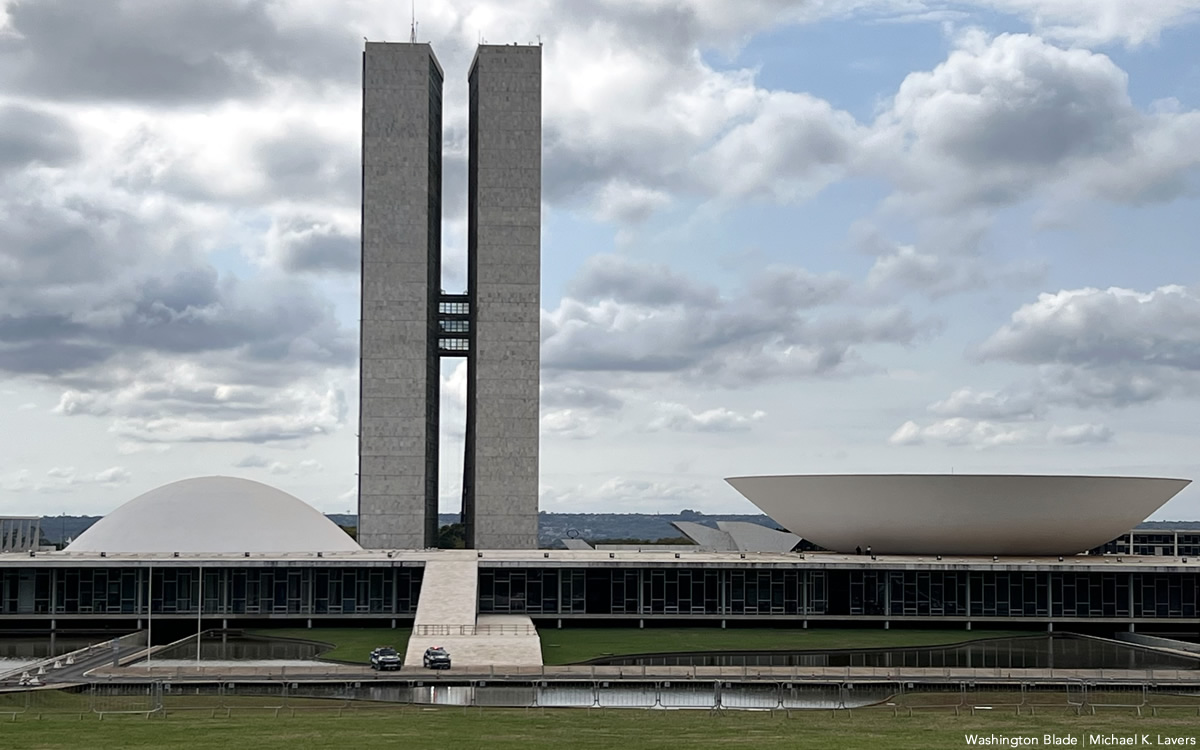 Thousands of supporters of former Brazilian President Jair Bolsonaro on Sunday stormed the country's Congress, presidential palace and Supreme Court.
Videos from Brasília, the Brazilian capital, show Bolsonaro supporters, many of whom were wearing yellow and green Brazilian soccer jerseys, entered the three buildings and ransacked them after overwhelming police officers.
Media reports indicate it took several hours for authorities to regain control of Three Powers Square in which Congress, the presidential palace and the Supreme Court are located. CNN Brasil notes at least 400 people have been arrested, and Supreme Court Justice Alexandre de Moraes has removed Federal District Gov. Ibaneis Rocha from his post. Additional reports also indicate several journalists were injured during what has been described as a "coup" and "terrorist acts" that took place two days after the U.S. commemorated the second anniversary of Jan. 6.
President Luiz Inácio Lula da Silva took office in Brasília on Jan. 1.
Da Silva, a member of the leftist Worker's Party, was Brazil's president from 2003-2010. He defeated Bolsonaro, a member of the right-wing Liberal Party who represented Rio de Janeiro in the Congress for nearly three decades before he became president in 2018, in the second round of the country's presidential election that took place on Oct. 30, 2022.
Bolsonaro ahead of the election sought to discredit Brazil's electoral system.
"The Brazilian presidential election has fueled a misinformation emergency that has tipped the LGBT+ community into a boiling pot of fake news," wrote Egerton Neto, a Brazilian LGBTQ and intersex activist who is also an Aspen New Voices Fellow and manager of Oxford University's XX, in an op-ed the Washington Blade published on Oct. 28, 2022, two days before Da Silva defeated Bolsonaro. "This is part of a broader global problem and we need a global plan to stop it."
Bolsonaro, who has yet to publicly acknowledge he lost the election, flew to Florida on Dec. 30, two days before Da Silva's inauguration.
Da Silva, who was visiting the flood-ravaged city of Araraquara in São Paulo state on Sunday, described those who stormed Congress, the presidential palace and the Supreme Court as "fascist fanatics" and ordered the federal government to take control of security in the Federal District in which Brasília is located. Da Silva in his nationally televised comments also accused Bolsonaro of inciting his supporters after the election.
Brazilian federal prosecutors have asked the Supreme Court to issue an arrest warrant for now former Federal District Security Secretary Anderson Torres, who was Brazil's Justice and Public Security Minister from March 2021 until Bolsonaro's term ended, and "other public agents responsible for acts and omissions."
Bolsonaro in a series of tweets condemned Sunday's events.
"Peaceful demonstrations, in a legal way, are part of democracy," he tweeted. "However, depredations and invasions of public buildings as occurred today, as well as those carried out by the left in 2013 and 2017, go against the rule."
"Throughout my mandate; I have always been within the four lines of the Constitution: Respecting and defending the laws, democracy, transparency and our sacred freedom," added Bolsonaro. "I also repudiate the accusations, without evidence, attributed to me by the current head of the Executive (Branch) of Brazil."
– Manifestações pacíficas, na forma da lei, fazem parte da democracia. Contudo, depredações e invasões de prédios públicos como ocorridos no dia de hoje, assim como os praticados pela esquerda em 2013 e 2017, fogem à regra.

— Jair M. Bolsonaro 2️⃣2️⃣ (@jairbolsonaro) January 9, 2023
– No mais, repudio as acusações, sem provas, a mim atribuídas por parte do atual chefe do executivo do Brasil.

— Jair M. Bolsonaro 2️⃣2️⃣ (@jairbolsonaro) January 9, 2023
President Joe Biden, U.N. Secretary-General António Guterres, Organization of American States Secretary-General Luis Almagro, EU foreign policy chief Josep Borrell, Cuban President Miguel Díaz-Canel and Chilean President Gabriel Boric are among the world leaders who condemned Sunday's assault. LGBTQ and intersex rights groups in Brazil echoed these condemnations.
"We express our most vehement disgust at this attempt and call on the competent authorities to enforce the law for all those criminals who attacked democracy on Jan. 8, 2023," said Associaçao Nacional de Travestis e Transexuais (National Association of Travestis and Transsexuals), a Brazilian transgender rights group known by the acronym ANTRA, in a statement. "We cannot tolerate any type of attack and especially in this dimension. May the arm of the law also reach (the funders), creators and those who put it into practice. We remain on the right side of history, the side of democracy."
Toni Reis, president of Aliança Nacional LGBTI+, a Brazilian LGBTQ and intersex advocacy group, in a WhatsApp message to the Blade described the assault as "horrible." Erika Hilton, one of two trans women elected to Congress last October, described those who carried out the assault as "terrorists."
"Terrorists invade the Supreme Court and destroy everything," she said in a tweet that included a video of Bolsonaro supporters inside the Supreme Court. "They also invaded the Planalto (Presidential) Palace and Congress. The involvement of the Federal District's government in the destruction of Brazil's capital is evident. Everyone has to be punished."