Congolese rebel group displaces transgender people
Refugee camp residents consider trans women sorcerers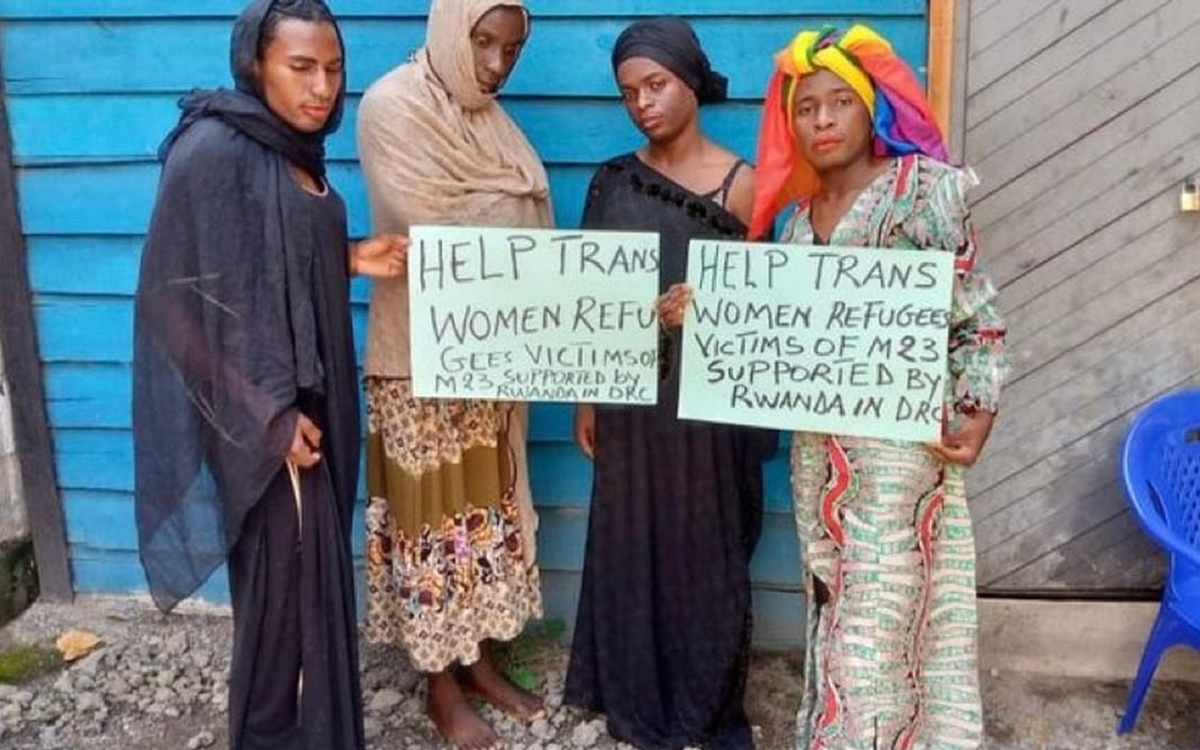 M23 rebels in Congo's North Kivu province have displaced a number of transgender people and left them even more vulnerable to persecution.
M23 rebels last November approached Goma, the province's capital city, and forced around 180,000 people to leave their homes. Jérémie Safari, coordinator of Rainbow Sunrise Mapambazuko, a Congolese LGBTQ and intersex rights group, told the Washington Blade that residents of the Kibumba camp where displaced people have settled have refused to assist trans people and have accused them of being sorcerers.
"Trans people went (through) war like everyone else," said Safari. "In the Kibumba camp where the displaced have settled, the local community there has refused trans people access, accusing them of being sorcerers, bad luck charms and of being the origin of the war following their evil practice." 
Safari said other displaced people who did not want trans women in the camp have attacked them. Safari said these trans women currently sleep in the street in Kibumba without food.
Safari, in addition, said the government has done little to help these displaced trans people, even though consensual same-sex sexual relations are not criminalized in the country.
"The displaced people received help but not the trans people since they do not live in the camp and also the government is still extremely hostile towards LGBTIQA+ organizations in the DRC (Democratic Republic of the Congo). No LGBTQA+ organization can be legally recognized by the Congolese State," said Safari.
Safari said Rainbow Sunrise Mapambazuko currently needs funds to provide housing, food and medicine to the displaced trans people.
"If we could have $7,000 (U.S. dollars) firstly for their survival, since we are afraid of their life and their health which is in danger, that would be of immense help," said Safari.
The M23 since last May has demonstrated increased firepower and defensive capabilities that have enabled the group to overrun U.N.-backed Congolese troops and hold territory.
The U.N. says the fighting between Congolese troops and M23 rebels has forced nearly 200,000 people to flee their homes.
Human Rights Watch has called upon the U.N., the African Union and governments to publicly denounce M23 abuses found to have been committed by other combatants, maintaining sanctions against senior M23 commanders and expanding them to those newly found responsible for serious abuses and senior officials from across the region complicit in them. Human Rights Watch also said any political settlement should not include amnesty for those responsible for human rights abuses and prevent responsible M23 commanders to integrate into the Congolese armed forces. 
"The government's failure to hold M23 commanders accountable for war crimes committed years ago is enabling them and their new recruits to commit abuses today. Civilians in eastern Congo should not have to endure new atrocities by the M23," said Thomas Fessy, a senior DRC researcher at Human Rights Watch.
M23 sprung from elements within the Congolese army in 2012.
The rebel group claims it is defending the rights of Congolese Tutsi and originally comprised of soldiers who participated in a mutiny from the Congolese army in April-May 2012. They claimed their mutiny was to protest the Congolese government's failure to fully implement the March 23, 2009, peace agreement — M23 derives from this date — that had integrated them into the Congolese army.
The Congolese army and the U.N. Force Intervention Brigade defeated M23 in November 2013, and its members fled to Rwanda and Uganda. The group re-emerged in November 2021.
Daniel Itai is the Washington Blade's Africa Correspondent.
Kenyan MPs approve resolution to ban public discussions of LGBTQ issues
Some lawmakers argue motion threatens freedom of expression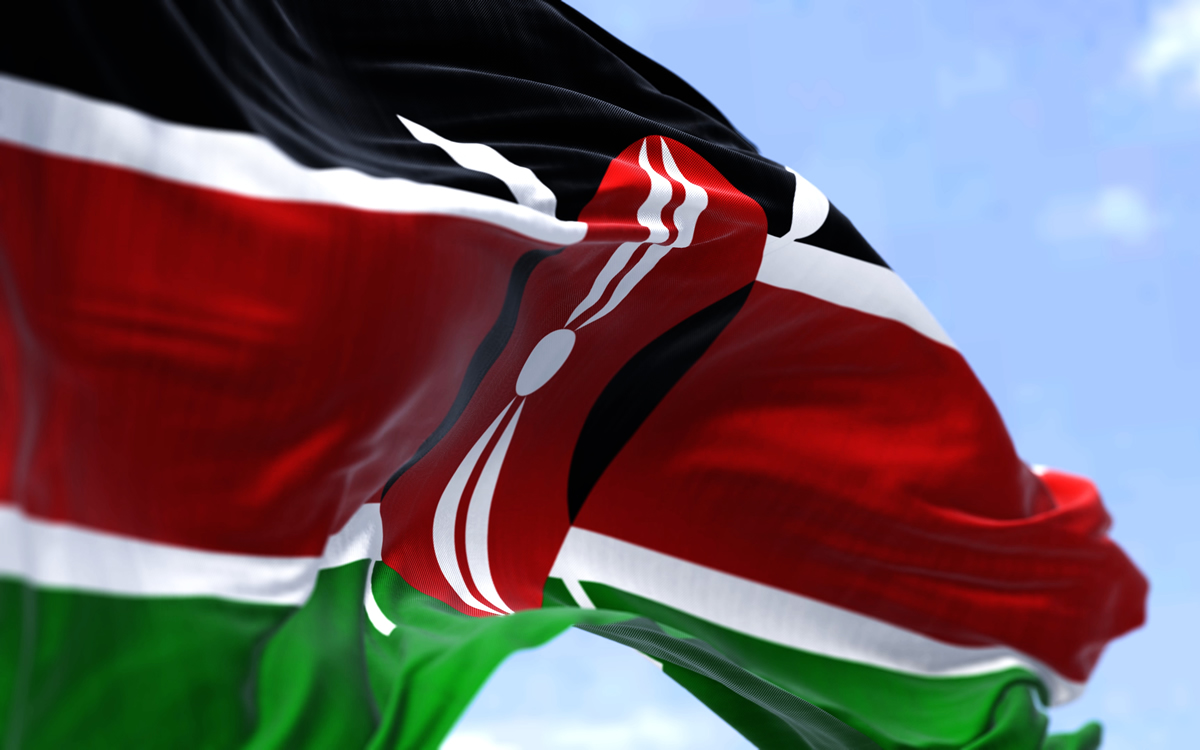 Kenya's parliament has overwhelmingly passed a motion for the government to enforce an immediate ban on "public discussion, reporting and distribution" of LGBTQ content in the country. 
It passed on Wednesday, despite some legislators raising concerns that it is a threat to the freedom of expression, information and the media protected under the Kenyan Constitution.
Owen Baya, an MP from the ruling United Democratic Alliance party who also serves as National Assembly's deputy majority leader, termed the motion "controversial" and questioned why it was allowed for debate in the House, even though it violates the law.  
"The republic of Kenya is governed by the Constitution. How can we prohibit freedom of speech? Freedom of speech, reporting and distribution of information are constitutional rights even if same-sex relations are illegal in Kenya," Baya said. 
The Article 33 of the Constitution under the freedom of expression requires every person to respect the rights and reputation of others.
Section 2 of the same Article 33, however, curtails freedom of speech when it amounts to war propaganda, incitement to violence, hate speech and advocacy to hatred such as ethnic incitement, vilification of others or incitement to cause harm.  
Article 32, which Baya also cited, provides the right to freedom of conscience, religion, thought, belief and opinion in addition to Article 34 which guarantees the freedom and independence of electronic, print, and all other types of media. 
The sponsor of the anti-gay motion, Mohamed Ali, an MP from the ruling party and a celebrated investigative journalist, in response argued that publicizing homosexuality, which is outlawed in the country, violates the constitution that only recognizes marriage between a man and a woman.
"The constitution gives us the freedom of expression, but not about gay and lesbianism which are unlawful practices in Kenya," Ali said.
The legislator stated that his motion banning LGBTQ publicity is motivated by an increase in homosexuality in the country because of LGBTQ-specific content in books and in print and broadcast media.
The government is already cracking down on foreign teenage books with LGBTQ content.
The Education Ministry and the church have also formed a Chaplains Committee chaired by Kenya's Anglican Bishop Jackson Ole Sapit to counter what he describes as the infiltration of homosexuality in schools. The committee's mandate include counseling students who identify as LGBTQ. 
"We recognize that publishing and distributing homosexual content through the press has serious consequences to the family values and opposite-sex relations that should be protected since the increase in same-sex relations threatens the extinction of human beings in the country," the motion reads.
The move to curtail homosexuality is also in response to last month's Supreme Court ruling that granted the LGBTQ community the right to register as non-governmental organization.
The judges' decision sparked anger and criticism from religious leaders and politicians, including President William Ruto, who has instructed the attorney general to have it overturned through an appeal.  
The motion that lawmakers approved on Wednesday calls for the police and judiciary to enforce it through the Section 162 of the Penal Code that criminalizes consensual same-sex relations with a 14-year jail term and sets the pace for the introduction of an anticipated anti-homosexuality bill that is being drafted.
Opposition MP Peter Kaluma, who sponsored the bill that seeks to further criminalize and punish homosexuality and the promotion of LGBTQ activities in Kenya, last month notified the National Assembly Speaker about its introduction in the House.
U.S. Ambassador to Kenya Meg Whitman came under fire during the debate on the motion because of her recent remarks in defense of the LGBTQ and intersex community that she made after she met with a group of activists.
"She should respect our religious beliefs, African and Kenyan culture, and our constitution the way we respect the U.S. Constitution. We won't allow the American culture of gay and lesbianism to rule in Kenya and I ask Whitman to practice the American in the U.S. and the Kenyan culture be left to Kenyans," Ali said. 
The lawmakers also criticized the West, particularly the U.S., for championing LGBTQ and intersex rights in what they termed as engaging in serious reengineering of the world order to destroy other people's cultures and humanity. 
The parliament's move to curtail consensual same-sex rights in Kenya comes at a time when Uganda's President Yoweri Museveni is being pressured by the U.N., the U.S. and other Western nations not to sign into law a bill that bans people from identifying as LGBTQ or intersex. Kenyan lawmakers have applauded their Ugandan counterparts for passing the measure, while urging Museveni to assent to it without bowing to any pressure from the Western nations since his firm opposition to homosexuality has made him East Africa's role model.
Ugandan lawmakers approve new anti-homosexuality bill
Measure would 'criminalize' LGBTQ, intersex people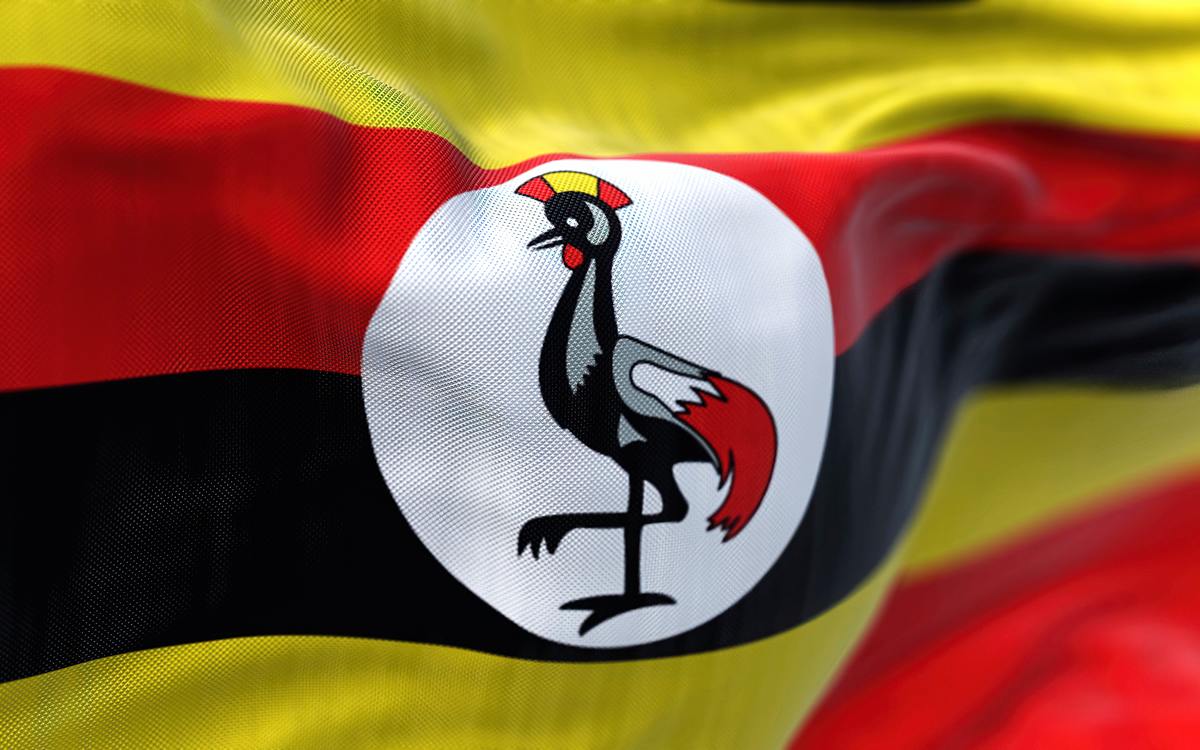 Ugandan lawmakers on Tuesday approved a bill that would further criminalize consensual same-sex sexual relations and LGBTQ and intersex people in the country.
The Associated Press reported nearly all Ugandan MPs voted for the 2023 Anti-Homosexuality Bill, which would punish the "promotion, recruitment and funding" of LGBTQ-specific activities in the country with up to 10 years in prison.
Human Rights Watch notes "any person who 'holds out as a lesbian, gay, transgender, a queer, or any other sexual or gender identity that is contrary to the binary categories of male and female'" would face up to 10 years in prison.
President Yoweri Museveni has said he supports the bill.
"We shall continue to fight this injustice," tweeted Jacqueline Kasha Nabagesara, a Ugandan LGBTQ and intersex activist, after the bill's passage. "This lesbian woman is Ugandan, even (though) this piece of paper will stop me from enjoying my country. (The) struggle (has) just begun."
Anti homosexuality bill passed by @Parliament_Ug of Uganda. Organized crime in e house of our country is very unfortunate. We shall continue to fight this injustice. This lesbian woman is Ugandan even this piece of paper will stop me from enjoying my country. Struggle just begun pic.twitter.com/v3Pf0p9FPX

— Bombastic Kasha (@KashaJacqueline) March 21, 2023
Uganda is among the dozens of countries in which consensual same-sex sexual relations remain criminalized.
Museveni in 2014 signed the Anti-Homosexuality Act, which imposed a life sentence upon anyone found guilty of repeated same-sex sexual acts. The law was known as the "Kill the Gays" bill because it previously contained a death penalty provision.
The U.S. subsequently cut aid to Uganda and imposed a travel ban against officials who carried out human rights abuses. Uganda's Constitutional Court later struck down the 2014 Anti-Homosexuality Act on a technicality.
"One of the most extreme features of this new bill is that it criminalizes people simply for being who they are as well as further infringing on the rights to privacy, and freedoms of expression and association that are already compromised in Uganda," said Oryem Nyeko of Human Rights Watch in a press release that condemned the 2023 Anti-Homosexuality Act. "Ugandan politicians should focus on passing laws that protect vulnerable minorities and affirm fundamental rights and stop targeting LGBT people for political capital."
Secretary of State Antony Blinken and State Department spokesperson Vedant Patel on Wednesday both criticized the bill.
"The Anti-Homosexuality Act passed by the Ugandan Parliament yesterday would undermine fundamental human rights of all Ugandans and could reverse gains in the fight against HIV/AIDS," tweeted Blinken. "We urge the Ugandan government to strongly reconsider the implementation of this legislation."
"We note with deep concern the Anti-Homosexuality Act passed by the Ugandan Parliament," echoed Patel. "This bill could reverse gains in the fight against HIV/AIDS, discourage foreign investment, threaten tourism, and decrease visits of technical experts helping to advance Ugandan prosperity."
We note with deep concern the Anti-Homosexuality Act passed by the Ugandan Parliament. This bill could reverse gains in the fight against HIV/AIDS, discourage foreign investment, threaten tourism, and decrease visits of technical experts helping to advance Ugandan prosperity. https://t.co/ASLHpqrcSF

— Vedant Patel (@StateDeputySpox) March 22, 2023
U.N. High Commissioner for Human Rights Volker Türk in a statement described the bill's passage as "devastating and deeply disturbing."
"The passing of this discriminatory bill — probably among the worst of its kind in the world — is a deeply troubling development," said Türk. "If signed into law by the president, it will render lesbian, gay and bisexual people in Uganda criminals simply for existing, for being who they are. It could provide carte blanche for the systematic violation of nearly all of their human rights and serve to incite people against each other."
LGBTQ, intersex Ghanaians in limbo as lawmakers consider harsh 'family values' bill
Soldiers earlier this month raided gay party in Accra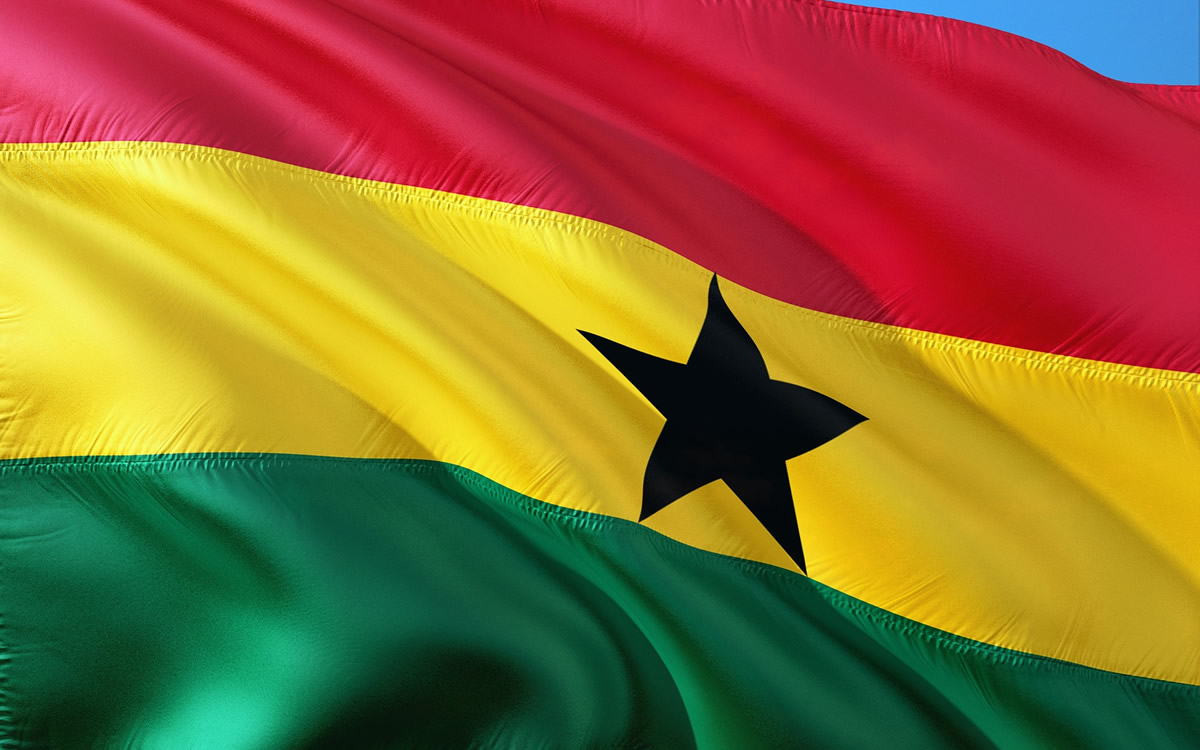 Ghana's LGBTQ and intersex community is currently in limbo over whether the government will impose more harsh penalties upon those who identify as LGBTQ or intersex.
Parliamentarians in 2021 introduced the Promotion of Proper Human Sexual Rights and Ghanaian Family Values Bill that would fully criminalize LGBTQ and intersex people, along with advocacy groups and anyone who comes out in support of them.
The measure would criminalize cross-dressing, public affection between two people of the same sex, marriage among same-sex couples or the intent to marry someone who is the same sex. The bill would also prohibit corrective therapy or surgery for intersex people.
Any person or group seen as promoting identities or prohibited acts in the bill or campaigning in support of LGBTQ and intersex people would face up to 10 years in prison. Any person who does not report consensual same-sex sexual acts could also face charges.
A parliamentary committee is currently reviewing the measure, but LGBTQ and intersex Ghanaians continue to be victimized and assaulted under existing law that criminalizes consensual same-sex sexual relations.
Ghanaian soldiers earlier this month stormed a gay party in Accra, the Ghanaian capital, and assaulted two people who were attending it.
"Military men stormed and disrupted a birthday party of alleged gay men in James Town, Accra. According to reports, some of the partygoers were injured and bled, following the military attack on the alleged LGBTQ+ persons at the party," said Rightify Ghana, an LGBTQ and intersex rights group, in a statement. "We urge the authorities to investigate these incidents and hold those responsible accountable for their actions. The use of excessive force against civilians is never justifiable and only serves to create further division and mistrust.
"We stand in solidarity with the victims of these attacks and call on all Ghanaians to come together in support of peace and tolerance," added Rightify Ghana. "Discrimination and violence have no place in our society, and we must all work together to create a safe and inclusive environment for all."
Kwame Afrifa, CEO of Reflex Ghana, another LGBTQ and intersex rights group, said the Accra raid was not the first time such an event has happened. Afrifa said making the country's armed forces more sensitive to LGBTQ and intersex rights would help curtal such incidents.
"There have been a few cases I have heard of this year and in previous years such as the closing of the LGBT+ Rights Ghana safe space, the destroying of billboards belonging to LGBT+ Rights Ghana, the arrest of human rights activists which also happened somewhere last year amongst others I haven't come across," said Afrifa. "Nevertheless, sensitizing LGBT+ issues would help in abating the victimization as most people are ignorant of the laws of the land and try to abuse the rights of queer persons."
Rightify Ghana said categorizing the existence of LGBTQ and intersex people and labeling consensual intimacy between people of the same sex as deviant is a legacy of colonialism.
"The Promotion of Proper Human Sexual Rights and Ghanaian Family Values Bill, 2021 will continue to be a pattern of dehumanizing and silencing LGBTQ+ people, isolating them from support networks. It will also minimize, and even cover up, human rights violations," said Rightify Ghana. "We therefore, recommend that the Committee on Constitutional, Legal and Parliamentary Affairs recommend that the Parliament of Ghana reject the Promotion of Proper Human Sexual Rights and Ghanaian Family Values Bill in its entirety."
Ghana is among the dozens of countries in which consensual same-sex sexual relations remain criminalized.
The country is one of the 10 non-permanent U.N. Security Council members. A representative from Ghana on Monday during a meeting that U.S. Ambassador to the U.N. Linda Thomas-Greenfield hosted said the Security Council is not an appropriate venue to discuss LGBTQ and intersex rights.
Daniel Itai is the Washington Blade's Africa Correspondent.